What to watch as from July 6th
Your films as from July 6th
Tribute to Peter Brook
STARZPLAY, the international premium streaming service from STARZ, today unveiled the official poster and trailer for the series "Queer As Folk." The eight-episode series will launch in France on Sunday, July 31, with two new episodes available each week.
Produced by UCP, a division of Universal Studio Group, "Queer as Folk" is Stephen Dunn's vibrant reinvention of the groundbreaking British series created by Russell T. Davies ("It's A Sin," "Doctor Who") that follows a group of friends in New Orleans whose lives are about to be transformed in the aftermath of a tragedy.
Retrospective Djibril Diop Mambety (actor, screenwriter and Senegalese director) 
"Histoires de petites gens", "Le Franc" & "La petite vendeuse de soleil" are going to be released on July 6th.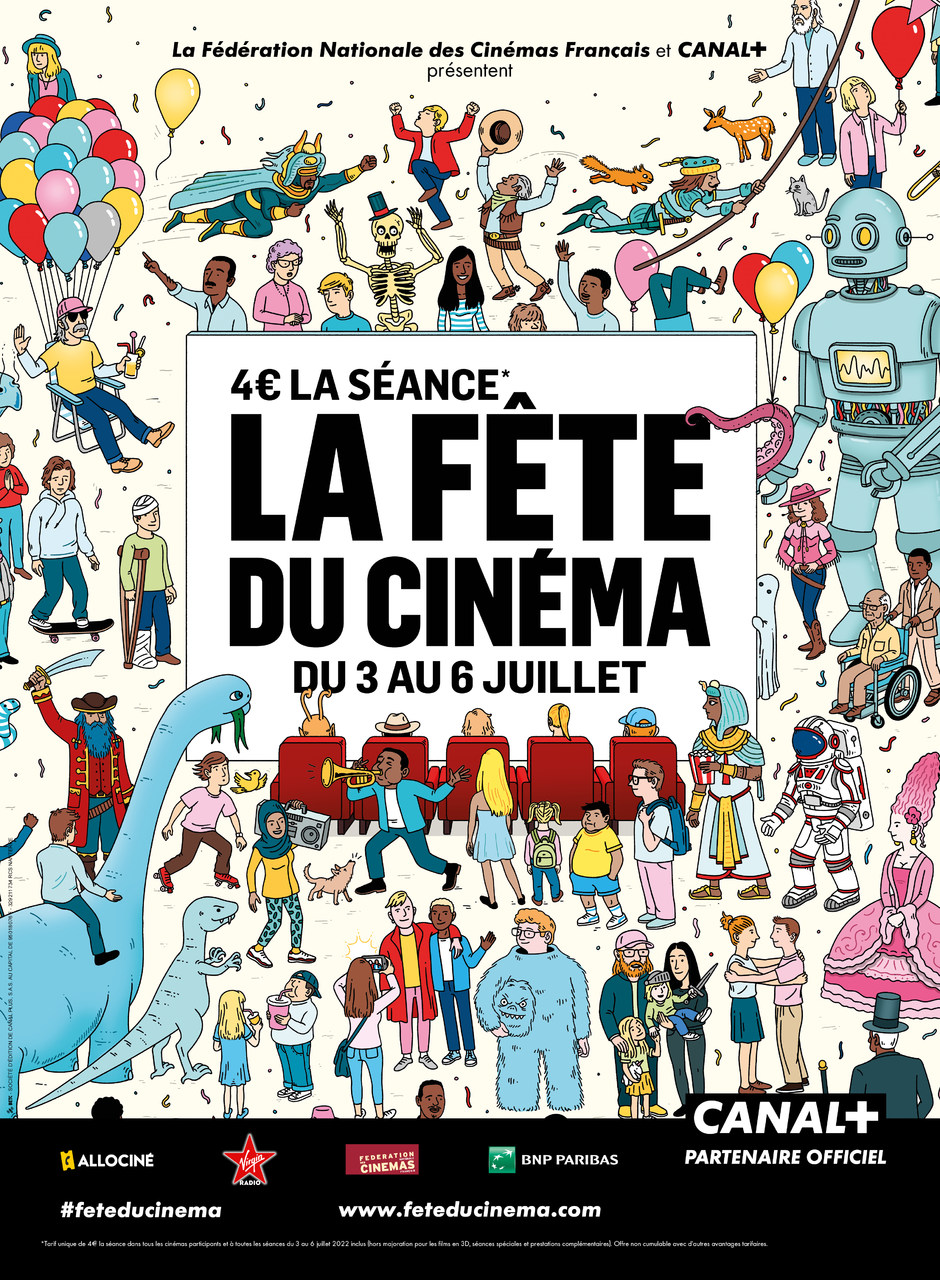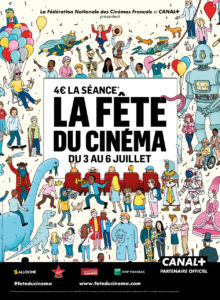 LA FÊTE DU CINÉMA
TO KNOW EVERYTHING IT'S HERE : INFO
From Sunday, July 3rd to Wednesday, July 6th included, go to your local cinema to take advantage of a unique rate of 4 € per screening for all and for all films. 
A good reason to quench your thirst to share emotions together in the dark places! All to the cinema!
Episode : Ronit Elkabetz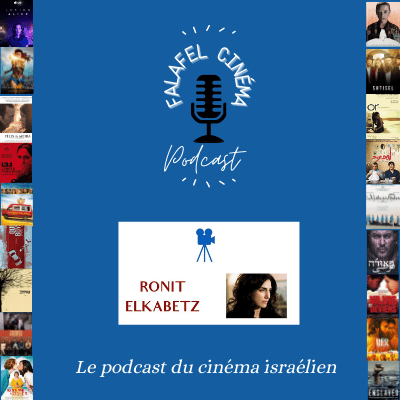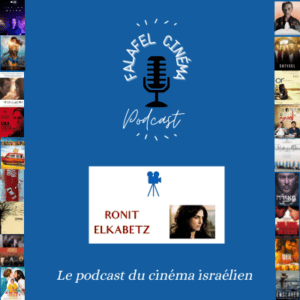 CINÉMA AT THE BALZAC THEATER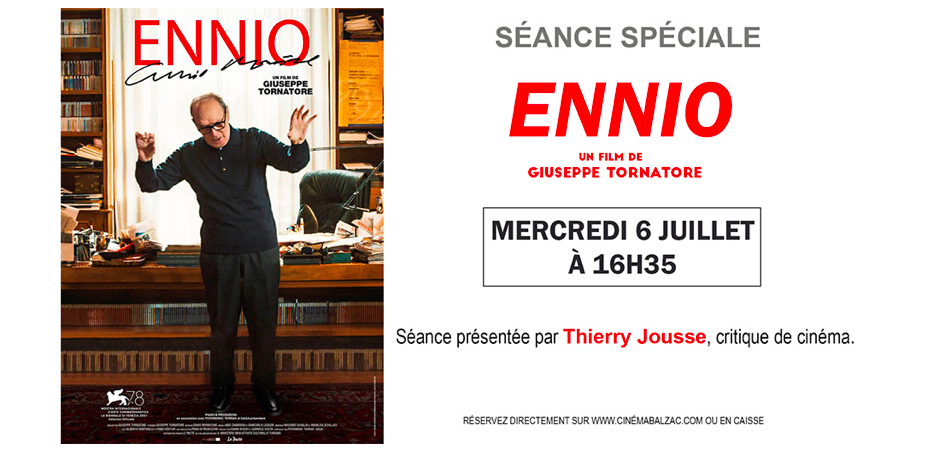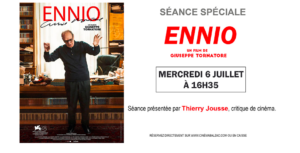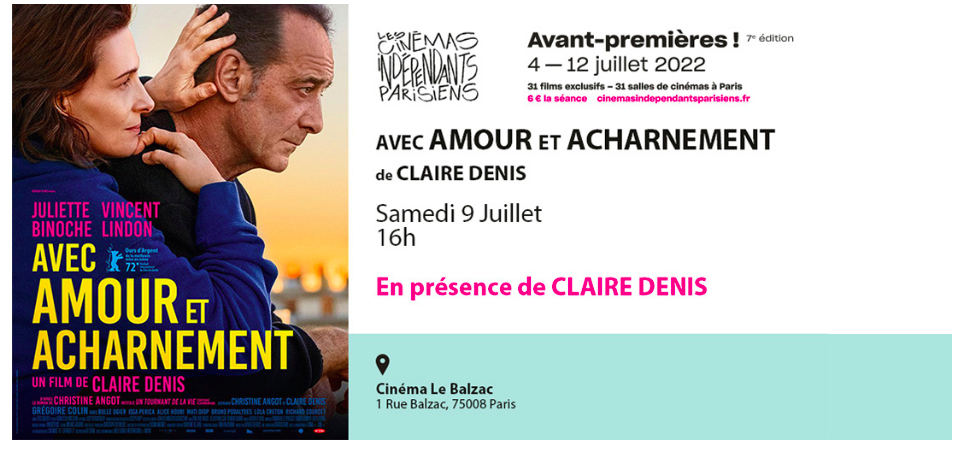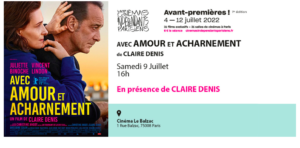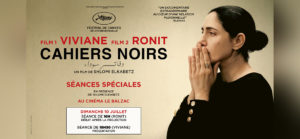 Read my review here on Cultures J website
ALL YOU WANT TO KNOW ABOUT  FILMS & SERIES IN THEATERS & AT HOME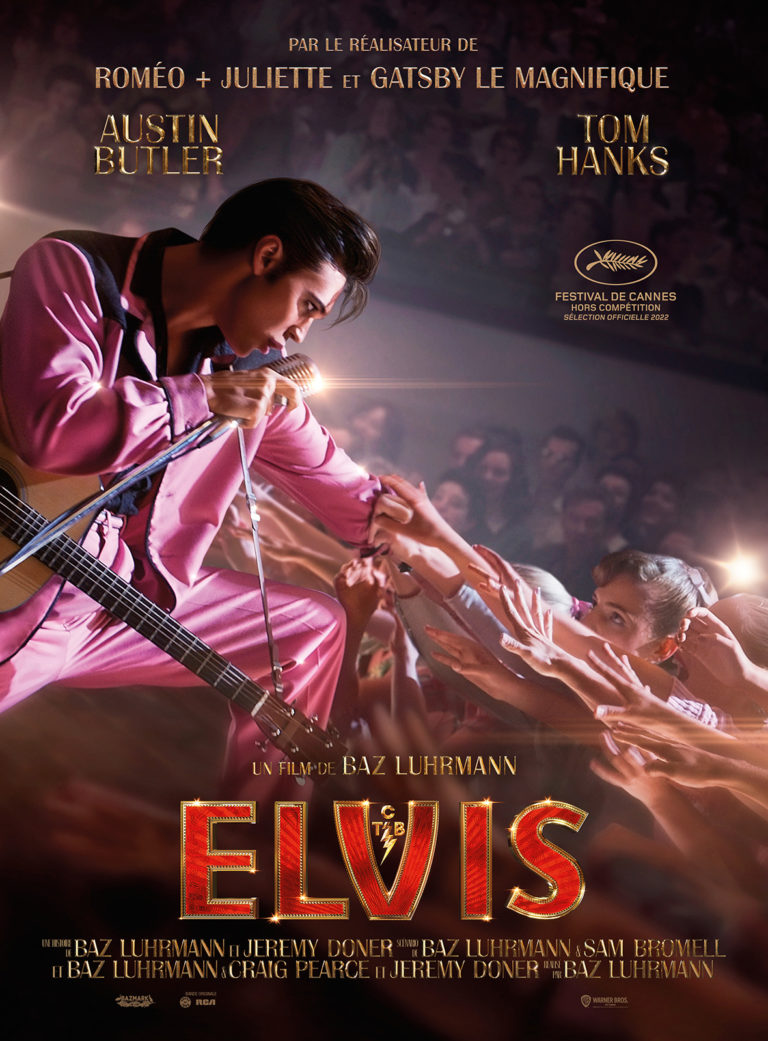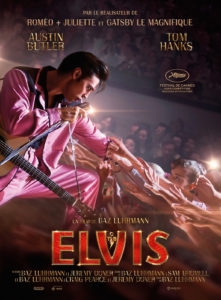 Elvis, Baz Luhrmann
Synopsis
From his rise to fame to his unprecedented life as a superstar, rock 'n' roll icon Elvis Presley has had a complicated relationship with his enigmatic manager, Colonel Tom Parker, for 20 years.
The Movie
Like the legends of cinema and show business, Marilyn Monroe, Montgomery Clift, Elvis died young, at only 42 years in 1977.
And their biopics often tend to be linear. The approach of Baz Luhrmann, its director, is different.
The story of Elvis Presley is told through the prism of his agent, a con man who called himself Colonel Parker, and who, like many agents in his time, will steal and exploit him until his death.
Tom Hanks, unrecognizable, plays this role and either his acting, or we are not used to seeing him play people with bad intentions, disturbs us.
The film starts off on a high note (as is often the case with Baz Luhrmann's films, one thinks of "Moulin Rouge") but does not get lost in an overload of artifice as was sometimes the case in his previous films ("The great Gatsby").
On the contrary. The stunning performance of Austin Butler, at only 30,  who interprets the songs of the famous rocker, takes us into a musical whirlwind in the heart of a violent and puritanical America that rejects all assumed sexuality and reminds us with force and relevance of the recent Supreme Court decision on abortion.
Austin Butler was previously seen in Once Upon a Time… in Hollywood by Quentin Tarantino and in The Dead Don't Die by Jim Jarmusch. To move as the rocker, he has been coached by Polly Bennett who helped Rami Malek during the shooting of Bohemian Rhapsody.
King of "Rock and Roll", he is considered one of the most important cultural figures of the 20th century, influenced by the music of his childhood (he lived in poor neighborhoods inhabited by a majority of Afro Americans) gospel and jazz and was friends with the greatest jazz and bluesmen.
His energetic song interpretations and sexually provocative performance style, combined with a singularly powerful blend of influences across color lines during an era of transforming race relations, earned him both great success and initial controversy.
Emotionally trapped in his gilded cage in Las Vega by his agent who signed contracts behind his back, Elvis Presley would die of exhaustion. 
He is the best-selling solo artist of the 20th century and has enjoyed commercial success in many genres, including pop, country, rhythm & blues, adult contemporary and gospel.
Elvis Presley won three Grammy Awards, received the Grammy Lifetime Achievement Award at the age of 36, and has been inducted into numerous music hall of fame.
He holds several records, including the most gold and platinum certified albums by the RIAA, the most albums charted on the Billboard 200, the most number one albums by a solo artist on the UK Albums Chart, and the most number one singles by an act on the UK Singles Chart. 
His daughter Lisa-Marie married Michael Jackson, another genius artist who died young and broke all records for album sales (3rd after Elvis Presley and the Beatles).
In theaters, go ahead!  (seen at the UGC Normandie)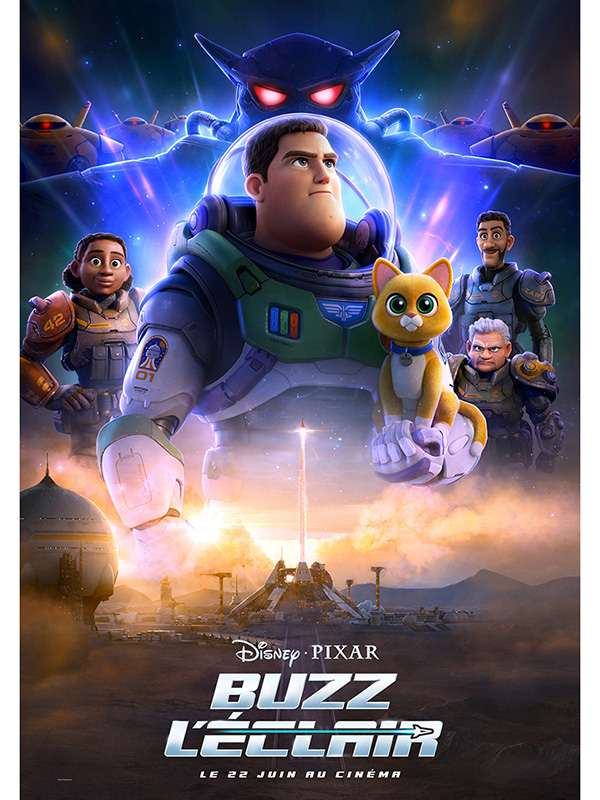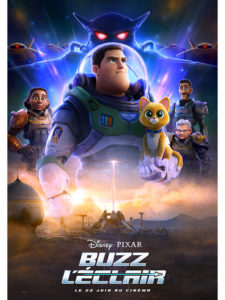 Buzz Lightyear, Angus MacLane
Synopsis
After being stranded with his commander and crew on a hostile planet 4.2 million light years from Earth, Buzz Lightyear tries to bring everyone back safely. To do this, he can count on the support of a group of ambitious young recruits and his adorable robot cat, Sox.
So what about this new Pixar?
The toys. They each have a special place in our hearts. With Toys Story, Pixar has turned them into a saga. Buzz Lightyear, the hero of these adventures and a little boy's favorite toy has been longed for. Why was he wanted? This is the reason for this movie.
Buzz Lightyear is a character, a mixture of Rambo and the father in "The Incredibles".
What is his story?
Buzz Lightyear is inspired by Buzz Aldrin, the second man to set foot on the moon and the only survivor of the three cosmonauts of this major event of the 20th century.
Stranded on a hostile planet with his crewmate Alisha and an army of mothballed scientists, Buzz has only one goal: to complete his mission and get everyone back to Earth.
But every trip has a time cost…But Buzz never gives up. But Buzz never gives up. And he'll find himself with Sox, the robotic cat given to him by his friend, Izzy, the little girl his friend had with his wife Kiko, Mo Morrison, a former inmate, and Diaz, a clumsy man.
Go see this funny movie alone or with your kids.
Angus MacLane is also the co-director of the World of Nemo sequel: Dory's World.
In theaters now 😉
FILMS TO WATCH IN YOUR MOVIE THEATERS AS FROM JULY 6TH
This week :
Ennio, Giuseppe Tornatore, on July 6th
With Giuseppe Tornatore, Ennio Morricone, Bernardo Bertolucci, Giuliano Montaldo, Marco Bellocchio
At the age of 8, Ennio Morricone dreams of becoming a doctor. But his father decides that he will be a trumpet player, like him. From the music conservatory to the Oscar for best composer, the itinerary of one of the greatest musicians of the 20th century.
After Yang, produced and directed by Kogonada, is an adaptation of the American short story Saying Goodbye to Yang by Alexander Weinstein. On July 6th.
In the near future, where the fashion is marked by domestic androids in human form that are considered nannies, Jake (Colin Farrell) and his daughter try to save Yang (Justin H. Min), their robot that has become inert.
​
Crescendo,  Dror Zahavi, on July 6th
Peter Van Kant, by François Ozon, with Isabelle Adjani, on July 6th
Peter Von Kant, a famous and successful film director, lives with his assistant Karl, whom he likes to mistreat. Thanks to the great actress Sidonie, he meets and falls in love with Amir, a young man of modest origin. He offers to share his apartment with him and to help him start a career in cinema..
Les Minions 2 : Il était une fois Gru – Kyle Balda, Brad Ableson, Jonathan Del Val
With Gad Elmaleh, Steve Carell, Gérard Darmon
Growing up in the suburbs in the midst of the '70s with bell-bottom jeans and blooming hair, Gru hatches a nefarious plan to get into a notorious group of super villains known as the Vicious 6, of whom he is the biggest fan.
I love Greece – Nafsika Guerry-Karamaounas
With Stacy Martin, Vincent Dedienne, Maria Apostolakea
Jean et Marina, un couple franco-grec, partent à Athènes pour les vacances d'été. Ils y retrouvent l'exubérante famille de Marina et une Grèce en crise. Alors qu'ils projettent de passer quelques jours en amoureux sur une petite île des Cyclades, toute la famille décide de les accompagner.
Zahori, Marí Alessandrini
Best movies of the summer & later (and we are looking forward to it) : 
Holy Spider, Ali Abbasi, on July 13th
Le Rapport Auschwitz, on July 27th, Noël Czuczor, Peter Ondrejička, John Hannah
Beast, by Baltasar Kormákur, on August 19th, with Idris Elba
Là où chantent les écrevisses, Olivia Newman, with Daisy Edgar-Jones, on August 17th,
Nope,  Jordan Peele, on August 5th.
With: Daniel Kaluuya , Barbie Ferreira , Michael Wincott , Steven Yeun , Keke Palmer , Brandon Perea, Terry Notary , Andrew Patrick Ralston , Donna Mills , Jennifer Lafleur
Mission Impossible Dead Reckoning, Christopher McQuarrie
Three thousand years of longing, George Miller, on August 24th
See how they run, Tom George next September
House of the dragon, George R. R. Martin & Ryan Conda, on August 21st
WEEKLY TIPS & OPINIONS ABOUT MOVIES 
BY  MOVIE DIRECTORS,  WRITERS, SCREENWRITERS, DIRECTORS, COMPOSERS…
Set-up and Payoffs. One of the most important narrative… by Scott Myers 
Werner Herzog calls three-act structure "brainless". Is it? by Scott Myers 
Story and the Question of Self-Identity  by Scott Myers 
Three Things About Screenplay Structure  by Scott Myers
2022 Willamette Writers Conference by Scott Myers
4. 

BEST SERIES & FILMS ON TV, AS FROM JULY 6TH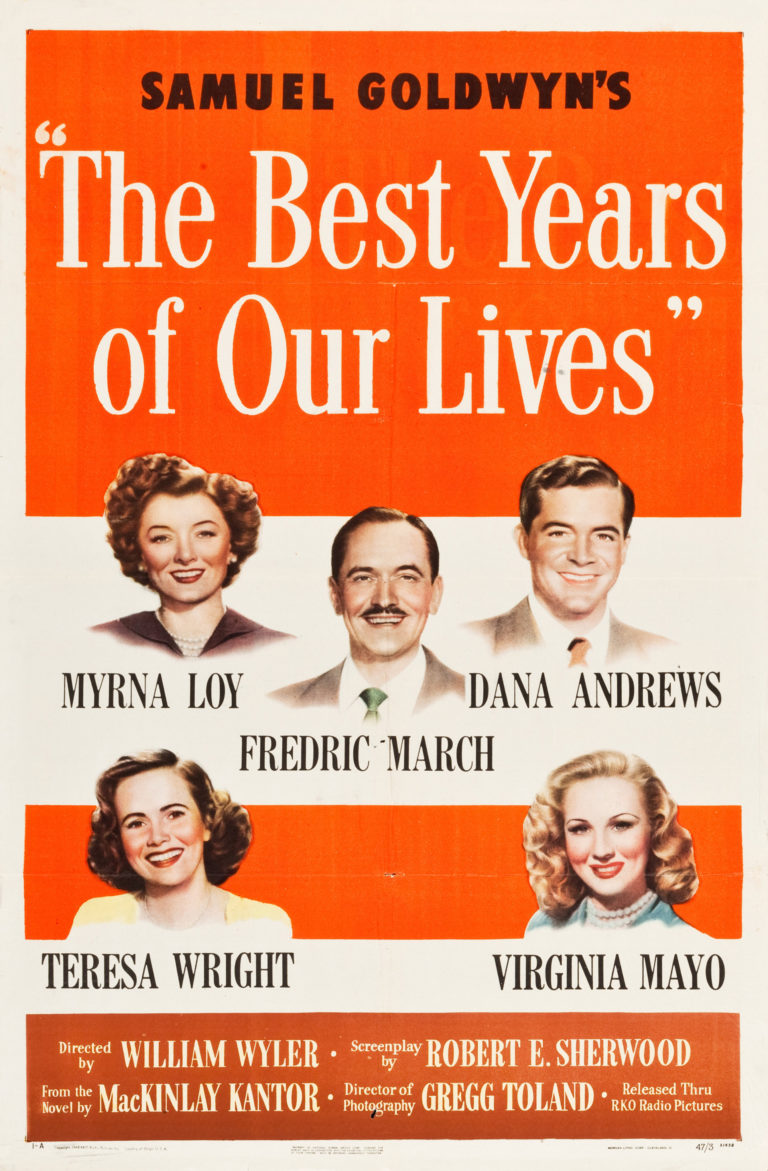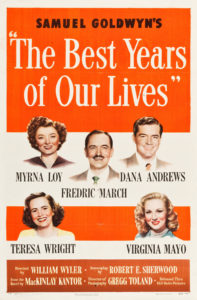 Wednesday- Mercredi
France 4 : Les victoires du jazz
Thursday – Jeudi
Arte : Berlin 63
TFx Chouchou
Friday – Vendredi
Arte: L'empreinte des tueurs
TF1 séries : Didier
Sunday – Dimanche
Arte: Magic Mike
France 2: Cuban network
Monday – Lundi
Arte : The Best Years of Our Lives: The difficult return to civilian life of three Americans, demobilized at the end of World War II… A dazzling melodrama by William Wyler, rewarded by a shower of Oscars. With Myrna Loy, Fredric March, Dana Andrews and Teresa Wright.
France 3 : La Rafle du Vel d'Hiv
Wednesday – Mercredi
Arte : la belle saison
5. 

BEST DOCUMENTARIES, SERIES & FILMS AS FROM JULY 6TH ON ARTE
ARTE DOCUMENTARY AS FROM JULY 6TH
Tribute to Peter Brook – An intimate portrait of the director
Peter Brook, who died on July 2, 2022, reveals himself here with tenderness and simplicity to a privileged interlocutor: his son.
Abortion, the crusaders counter-attack
All over Europe, new, highly organized activists are leading a formidable crusade against abortion and women's freedom to control their own bodies. A fascinating – and disturbing – investigation into these networks of influence.
FILMS FROM JULY 6TH
Asako I and II
Asako falls in love with an eccentric and evanescent boy, before meeting his double, more reliable and more mature… The love story passed through the sublime poetic and existential sieve of Ryusuke Hamaguchi ("Drive my Car", "Tales of Chance and other fantasies").
Staying in the Fuchun Mountains
In eastern China, relationships between siblings become strained as their town modernizes… By the very promising Gu Xiaogang, a masterful family fresco, first part of a trilogy announced.
ANIMATION
The one with two souls, by Fabrice Luang-Vija
In the Great North, an Inuit tale about a man with two sensibilities, feminine and masculine…
This short film was awarded the Best Animated Short Film Prize at Flickerfest 2016 and the César for Best Animated Short Film 2017.
SERIES STARTING JULY 6TH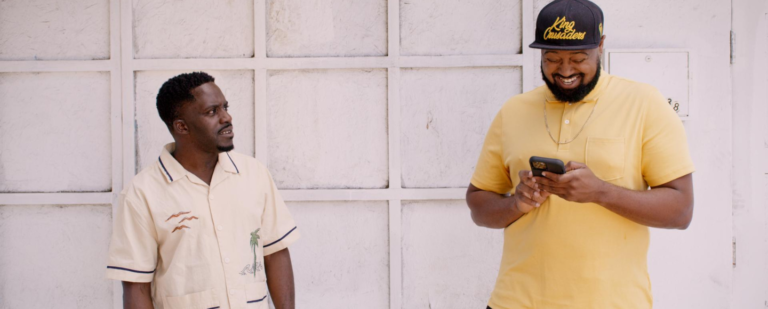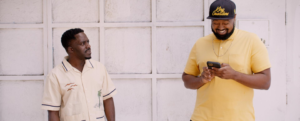 Lost in California by Mathieu Rochet,
After "Lost in Traplanta", a new chapter opens for this series, between fiction and documentary, exploring with humor the hip hop culture. This time, Larry (Kody Kim) investigates in Los Angeles, to unearth a mythical and long-awaited album by Dr. Dre.
Larry, a Frenchman living in Los Angeles, takes us into the culture of Gangsta Rap by following in Dr. Dre's footsteps.
Real Humans – The series with 100% human robots
Robots made in the image of humans dream of freedom. A cult and indispensable anticipation series.
Best series & films as from  July 6th 

on 

Netflix
The sea monster, on July 8th Chris Williams ("Vaiana, la légende du bout du monde", "Les Nouveaux Héros", "Volt, star malgré lui")
The Gray Man, by Russo brothers, with Ryan Gosling, Ana de Armas & Chris Evans, on July 22nd.
Persuasion, Carrie Cracknell, with Dakota Johnson, on July 15th.
Blondes, with Ana de Armas  by Andrew Dominik.
Mathilda, the musical, Matthew Warchus
Best series & films as from July 6th

 

on 
Prime Video
The Terminal List, Antoine Fuqua, Ellen Kuras : now
My Policeman, Michael Grandage with Harry Styles, Emma Corrin (The Crown). This fall.
Chloé season 1 : by Alice Seabright with Erin Doherty, Poppy Gilbert, Billy Howle, now
.
The Lord of the rings, Juan Antonio Bayona, on September 2nd.
Best series & films as from July 6th 

on Canal+
Le loup et le lion, Gilles de Maistres, on July 8th
Conversation with friends, directed by Lenny Abrahamson and Leanne Welham, adapted from the novel written by Sally Rooney (Normal People), in August: British series of 12 episodes of 30 minutes –
Adapted for television by Alice Birch, Mark O'Halloran, Meadhbh Mchugh and Susan Soon He Stanton
The French Dispatch, by Wes Anderson, now
Best series & films as from July 6th 

on Apple TV
Physical saison 2 created by Annie Weisman.
Loot – By Alan Yang, Matt Hubbard with Maya Rudolph, MJ Rodriguez, Nat Faxon, now
Black Bird, on July 8th, by Dennis Lehane with Taron Egerton & Paul Walter Hauser.
Surface,  on July 29th, by Sam Miller, with Gugu Mbatha-Raw (« The Morning Show »)
Best series & films as from July 6th 

on Disney Plus
Atlanta, Donald Glover with Donald Glover (Earnest 'Earn' Marks), Brian Tyree Henry (Alfred Miles)
​
Mrs Marvel,Bisha K. Ali,now.
Willow, Jonathan Kasdan & Wendy Mericle, on November 30th.
Pinocchio, Robert Zemeckis, on September 8th.
Best series & films as from July 6th 

on Starzplay
Becoming Elizabeth, now, is created and written by Anya Reiss.
The Girl from Plainville, with Elle Fanning, on July 10th