November best films & your new series.
Your new films & series
What to watch in November
News on movies and series
Hyperion Bradley Cooper rides the Dune wave and revives the adaptation of the cult SF novel.
Oppenheimer: the cast of Christopher Nolan's next film is getting crazier and crazieradaptation of the Pulitzer Prize-winning book American Prometheus: American Prometheus: The Triumph and Tragedy of J. Robert Oppenheimer by Kai Bird and Martin J. Sherwin.
The French have abandoned cultural outings since the health crisis
54% of respondents said they were afraid of crowded places because of the risk of catching the Covid-19 virus and/or transmitting it (20% yes, completely, 34% yes, somewhat).
Festivals
Hawai'i International Film Festival (HIFF) endeavors to recognize new and emerging talent, promote career development and original collaborations through innovative education programs, and facilitate dynamic cultural exchange through the cinema arts
The Créteil Women's Film Festival:send your film. The 44th edition will take place from March 11 to 20, 2022
Second edition of Marseille Series Stories, the first festival of series adapted from literary works, will be held from November 18 to 21, 2021.
ALL YOU WANT TO KNOW ABOUT CURRENT FILMS & SERIES
IN THEATERS AND AT HOME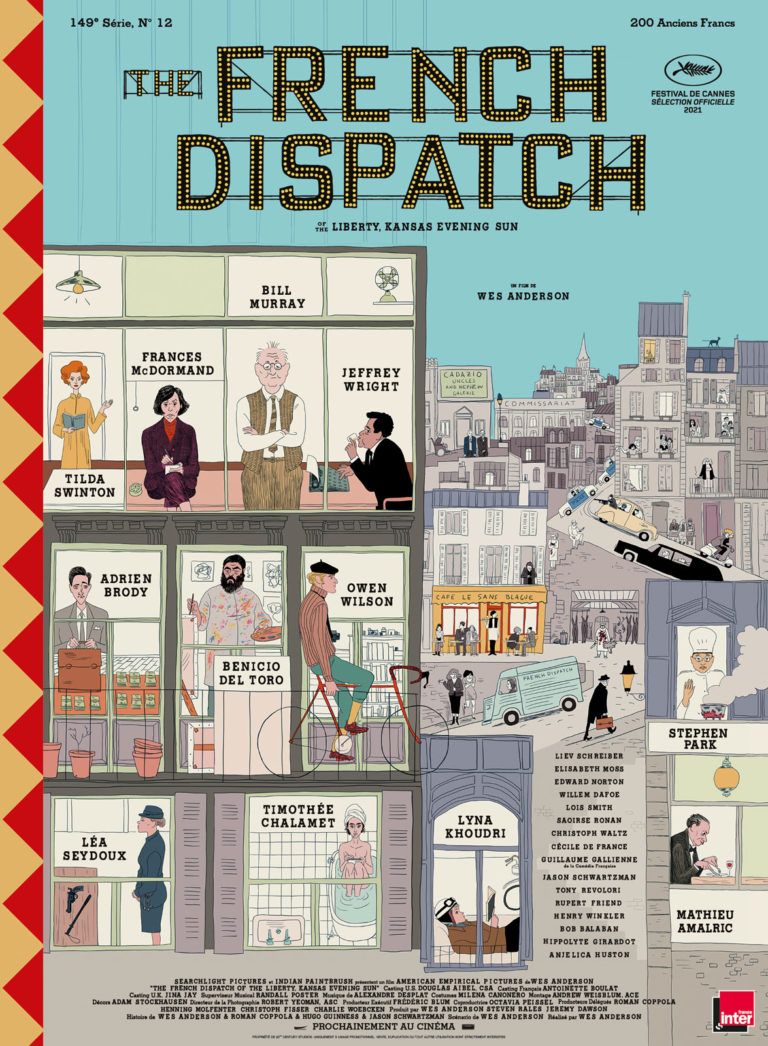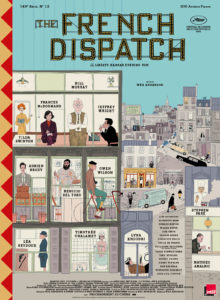 The French Dispatch, by Wes Anderson
Screenplay: Wes Anderson, from a story by Wes Anderson, Roman Coppola, Jason Schwartzman and Hugo Guinness.
Synopsis
The American newspaper The Evening Sun of Liberty, Kansas has a branch called The French Dispatch in Ennui-sur-Blasé, a fictional French town reminiscent of Paris in the 1950s and 1960s.
Arthur Howitzer Jr., the editor of The French Dispatch, dies suddenly of a heart attack.
According to the wishes expressed in his will, the publication of the newspaper is immediately suspended after a last farewell issue, in which three articles from previous editions of the newspaper are republished, as well as an obituary. 
The film
Wes Anderson composes his films like a painter. In each of them, there are many layers.
The French Dispatch is no exception to the rule. His tenth film is a total work, a painting, a book and a film at the same time, the best in my opinion.
Wes Anderson mixes genres (animation, real images and theater) and tells us three stories, their common point being freedom and love.
He makes a tribute to France (cooking, May 68, freedom, love and age difference) and to the press, warns us against the excesses of the police, tells us about the army, the death penalty, impossible love stories and creation, while remaining faithful to his love of aesthetics and painting.
In this tribute to the freedom of the press and freedom, like each of his films, The French Dispatch is divided into chapters. A voice-over is present throughout the film this time, as if it were that of the reader. When the characters speak, they all or almost all have the same diction.
The chapters
The first chapter is about Moses Rosenthaler. Moses Rosenthaler, played by Benicio del Toro, is a psychopathic prisoner who turns out to be a great painter and he falls in love with Simone, his guard, played by Léa Seydoux. Wes Anderson talks about love, contemporary art (great Tilda Swinton and Adrien Brody), freedom, violence and … the death penalty, in an alternation of black and white and saturated colors.
The second chapter deals with the events of May 68.
It is of course a question of freedom but also of love and age difference, that between Zeffirelli (Timothée Chalamet) and Fabian (Frances McDormand). Is this a disguised wink to the president and his companion? This story denounces the war, the military service and highlights love, political commitment and failure, a symbol (often used by Wes Anderson's characters) of reflection before action.
In the third chapter, it is about a novel. A man recites the novel he has written: it is a story of filial love, cooking and freedom with Mathieu Amalric playing the role of the commissioner whose son is kidnapped (reference to Moonrise Kingdom with Edward Norton in a similar role), an actor who fits (like all his recurring actors) well to the fantastic universe of Wes Anderson. Because this story is about children and children love animated films.
This register reinforces the story of kidnapping, and highlights freedom (the forgotten prisoner played by Willem Dafoe) fatherhood and love of good food (and the poison used in France to assassinate  during the royalty times).
The references
This film resembles Rushmore in many ways (inspiration, love, age difference, death) and especially freedom. The theater is also present.
Is The French Dispatch the epilogue of all his films? All the characters are there or almost…
Will Wes Anderson start a new period with new actors?
The director mixes real images and animation, black and white and color, with the addition of pastel colors at times, and creates a sublime aesthetic marked by his unique way of using color, architecture and parallelism, on the border between photography, painting and cinema.
Of course the casting is titanic and at the same time light. Many actors have small roles. But they play like never. The narration counts above all.
Like the painter Moses, who knows how to paint a perfect sparrow, Wes Anderson could have made an "easy", Oscar-winning film. But he chose to make a complex and beautiful film on an essential theme today, freedom.
The French Dispatch is currently playing in theaters. I have only one word to say to you: go for it!
Casting
Christoph Waltz, Elisabeth Moss,  Willem Dafoe, Benicio del Toro, Frances McDormand, Jason Schwartzman, Owen Wilson, Lyna Khoudri, Timothée Chalamet, Tilda Swinton, Adrien Brod,y Hippolyte Girardot, Guillaume Gallienne, Cécile de France, Bill Murray, Steve Park.
For further information :
https://www.arte.tv/fr/videos/077140-025-A/blow-up-top-5-musical-wes-anderson/
https://www.arte.tv/fr/videos/077140-024-A/blow-up-c-est-quoi-bill-murray/
https://www.arte.tv/fr/videos/072401-021-A/blow-up-les-generiques-de-wes-anderson/ 
Currently in theaters.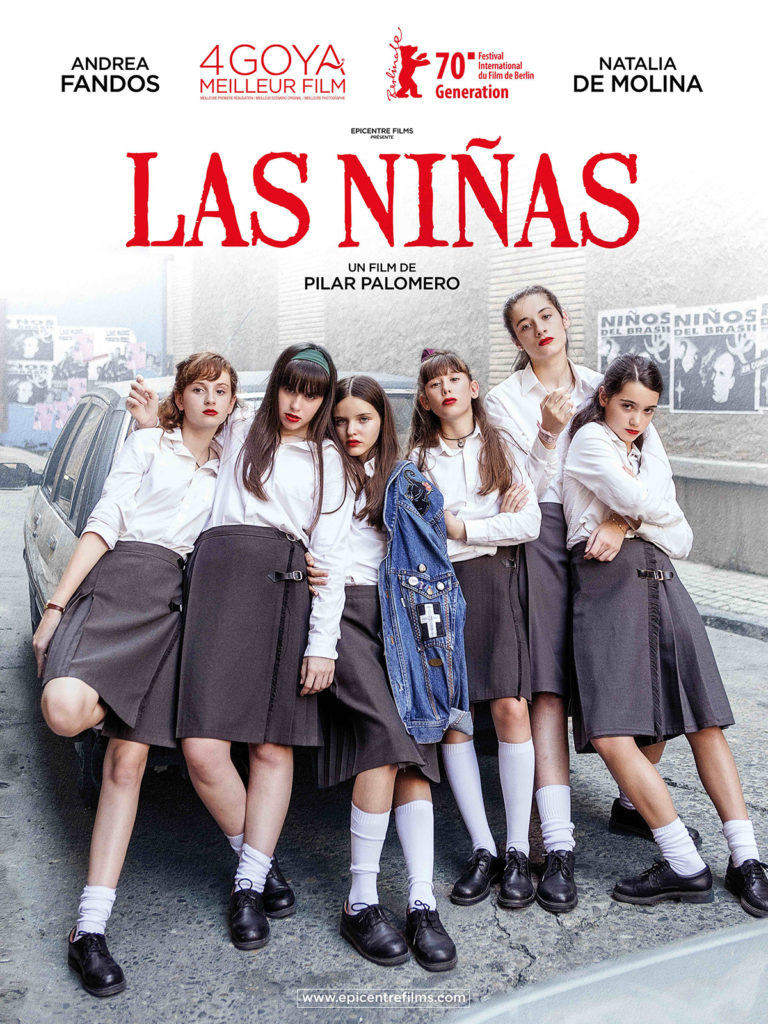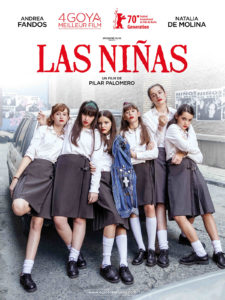 Las ninas, by Pilar Palomero
Synopsis
1992. Celia is an 11 year old girl who lives with her mother in Zaragoza and studies in a school for girls run by nuns. Brisa, a new friend from Barcelona, takes her to a new stage in her life: adolescence. 
The film
Pilar Palomero plunges us into a time and a world rarely filmed in cinema, that of pre-adolescence. Celia is enrolled in a religious school where there are only girls. 
Already, the education formates them so that, later, these girls who will become women, conform to a rigid society, inherited from Franco and Catholicism where women only obtain respect and legitimacy when they get married. 
The story takes place in the Spain of the Universal Exposition and the 1992 Olympic Games, when, like Celia, the country is opening up to the world. 
Brisa, an orphan and a new student from Barcelona, brings to Celia something that is essential in a life made up of silences, prayers and the few words exchanged with her mother: music. 
Music symbolizes gaiety, rebellion, freedom.
Silence & absence
Celia's past is kept silent. Yet it is present throughout the film in the glances, the silences between the words exchanged and the tears.
The relationship between Celia and her mother, marked by secrecy, as Celia grows up and searches for herself, is beautifully told by the director. 
The bond between mother and daughter, alone, set apart from the family and society, because of the absence of the man, the husband and father here, is reinforced. 
The woman has no money, works hard and can only offer one thing to her daughter, education. Education to have the freedom to not depend on anyone.
While we don't see men in the film, they are present by their absence. The man symbolizes both the only possible way for women and the evil through sexuality, because the only possible man, without stain, is Jesus.  
Las niñas is a beautiful film that denounces the weight of the patriarchal system in our societies, but at the same time, gives hope thanks to the freedom acquired by the education of the little girls. 
The actresses are extraordinary.
With Andrea Fandos, Natalia de Molina, Zoé Arnao, Julia Sierra
35th Goyas ceremony: 4 Goyas: Best Supporting Actress for Natalia de Molina, Best Editing, Best Original Song, Best Art Direction, Best Costumes.
In theaters now.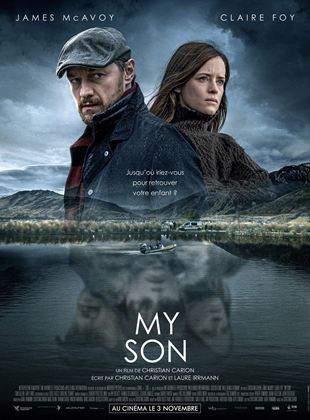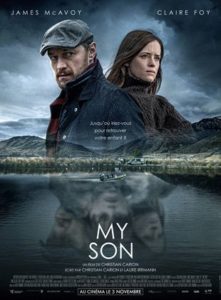 My Son, by Christian Carion
Synopsis
Edmond Murray, divorced, has moved away from his ex-wife and 7-year-old son to pursue an international career. When the boy disappears, Murray rushes back to the Highlands. It soon becomes clear that the child has been kidnapped.
At first, the parents give in to despair, but Murray soon shows himself willing to do anything to find his son.
The film
Directed by Frenchman Christian Carion (A Swallow Made Spring, Merry Christmas), My Son is released in theaters today.  It is an English-language remake of his own feature film, "Mon fils" released in 2012 with Guillaume Canet and Mélanie Laurent.
My Son is a film about fatherhood.
James McAvoy (X-Men), plays Edmond, an absent father, angry at himself and others for not taking care of his son. The kidnapping of his son will reveal in him an unsuspected strength, an almost animal instinct of protection and allow him a form of redemption.
And the mother played by Claire Foy (The Crown), unrecognizable in this role, is devastated but, with her ex-husband, will follow him whatever it cost to find and save their son.
If the script is a bit light, the character of the tortured father filmed in landscapes as sad and vast as their pain give this film a special atmosphere, between thriller and intimate film, on the feelings of a father, lost between guilt, grief and anger.
Today in theaters.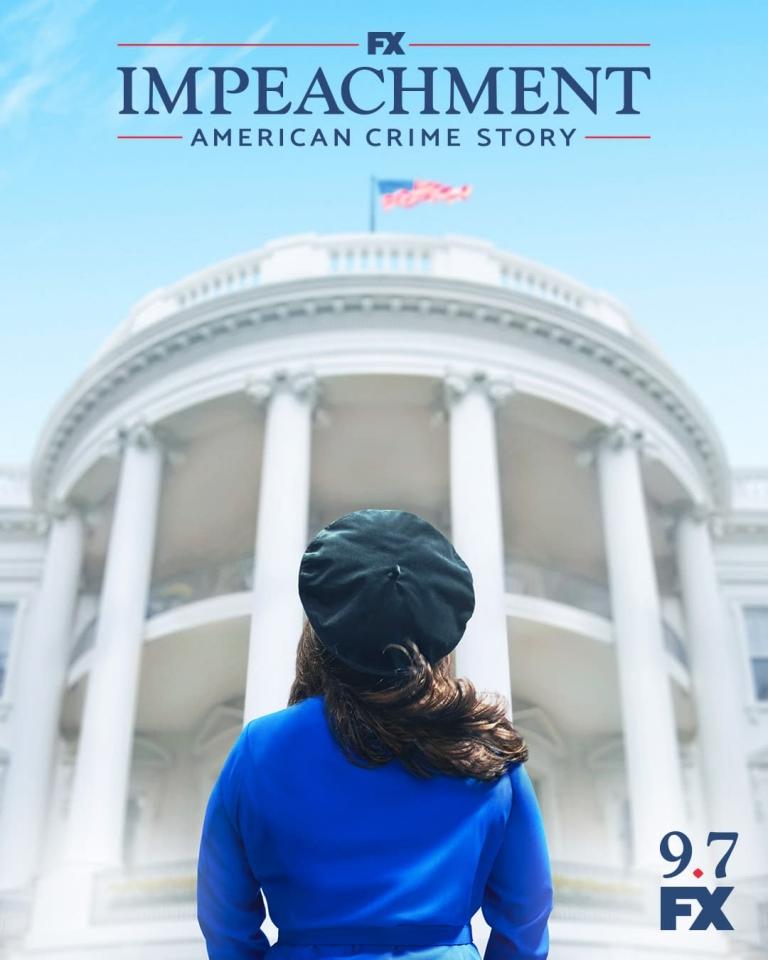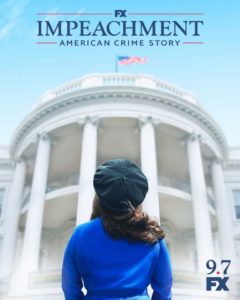 Impeachment American Crime Story, by Ryan Murphy
Synopsis
Impeachment: American Crime Story examines the national crisis that led to the first impeachment of a U.S. president in more than a century, through the eyes of the women at the center of the events: Monica Lewinsky, Linda Tripp and Paula Jones.
All three were thrust into the spotlight at a time of corrosive partisan rancor, shifting sexual politics and a changing media landscape.
The series
American Crime Story is an American anthology television series, developed by Scott Alexander and Larry Karaszewski.
Each season chronicles, as faithfully as possible, a contemporary criminal case that has made headlines in the United States over the past few decades and involved prominent figures
All three seasons of American Crime Story are considered historical series – retracing real events, not "inspired by real events" – or docu-dramas.
First season, consisting of 10 episodes, focuses on the trial of O. J. Simpson, a famous American soccer player, accused of the double homicide of his ex-wife Nicole Brown Simpson and her lover, Ronald Goldman. 
The trial of the century is about to begin, as two teams clash: prosecutor Marcia Clark, convinced of the star's guilt, against a formidable team of lawyers led by Johnnie Cochran Jr. and Robert Shapiro, assisted by O.J.'s friend, Robert Kardashian, determined to make this trial a case of racism and conspiracy.
It is based on Jeffrey Toobin's book, The Run of His Life: The People v. O. J. Simpson.
The second season focuses on the life of Andrew Cunanan, a serial killer known for shooting Italian fashion designer Gianni Versace in 1997 in Miami outside his home.It shows the crossed paths of the two men.
The third season
Finally the third season, focuses on the case of Monica Lewinsky and former U.S. President Bill Clinton.
During ten episodes, we follow, from the point of view of Monica Lewinsky, Linda Tripp and Paula Jones, the history of the United States under Bill Clinton.
More than the scabrous side that the media focused on, it is primarily the story of a young woman, Monica, who was betrayed and confided in Linda Tripp, whom she thought was her friend, about her love for the president.
It turned out that Linda Tripp, removed from the White House by Bill Clinton, recorded their phone conversations and delivered them to the enemies of the Democrats who dreamed of impeaching Bill Clinton, composed of the right and the far right embodied by Judge Kenneth Starr, which led to the impeachment procedure of President Clinton not validated by the Senate.
Sarah Paulson, whom I had recently seen in Ratched on Netflix and who plays Linda Tripp is again sensational. Beanie Feldstein, as Monica Lewinsky is terrific. She also contributed to the production of the series.
Clive Owen plays the role of Bill Clinton in a masterful way. His wife, Hillary is played by Edie Falco.
These women are all victims of a political system that crushes them at all levels.
Hillary Clinton was very close to getting her revenge at the last elections.
Currently on Canal Plus.
2.
MY SUGGESTIONS OF FILMS TO WATCH
IN YOUR THEATERS
November 3rd
Many Saints of Newark (L'ascension de Tony Soprano), by Alan Taylor
Les Olympiades,  by Jacques Audiard
This is an adaptation of the comic book series The Intruders by Adrian Tomine by Céline Sciamma and Léa Mysius
With Makita Samba, Lucie Zhang, Jehnny Bethf, Noémie Merlant
Paris 13th, Olympiades district. Émilie meets Camille, who is attracted to Nora, who herself crosses paths with Amber. Three girls and a boy. They are friends, sometimes lovers, often both.
Burning Casablanca by Ismaël El Iraki
With Khansa Batma, Ahmed Hammoud, Said Bey…
Larsen Snake returns to his native Casablanca where he meets Rajae, a street girl with a golden voice. They scour the city's nights and fall madly in love. But their passion is quickly overtaken by their past, and the wild couple takes to the desert to escape their demons.
Les Eternels, by Chloé Zhao
With Gemma Chan, Richard Madden, Salma Hayek…
When the Deviants, monstrous creatures long thought to be extinct, mysteriously reappear, the Eternals are once again forced to come together to defend humanity…
Albatros, by Xavier Beauvois
With Jérémie Renier, Marie-Julie Maille, Victor Belmondo…
Laurent, a brigade commander of the Etretat gendarmerie, loves his job despite his daily confrontation with social misery. While trying to save a farmer who threatens to commit suicide, he kills him. His life will then change.
Later (and we are looking forward to it)
Cry Macho, by CLINT EASTWOOD
House of Gucci, by Ridley Scott, on November 24th
Batman, by Matt Reeves. With Robert Pattinson et Zoe Kravitz.
Sos fantôme L'Héritage, by Jason Reitman
With  Paul Rudd, Carrie Coon, Mckenna Grace, Finn Wolfhard, Bill Murray, Sigourney Weaver, Dan Aykroyd.
Une jeune fille qui va bien, first movie directed by Sandrine Kiberlain, with Rebecca Marder, Anthony Bajon, Sandrine Kiberlain
Moonfall, by Roland Emmerich
L'événement, by  Audrey Diwan
Licorice Pizza,  on November 26, by Paul Thomas Anderson.
In the San Fernando Valley in the 1970s, various characters cross paths: a young successful high school actor (Cooper Hoffman), politician Joel Wachs running for office (Benny Safdie) and an old school producer and filmmaker (Bradley Cooper).
Lightyear, by Angus MacLane. (2022)
King Richard  (1er décembre), story of Venus and Serena Williams,  by Reinaldo Marcus Green
Will Smith, with Saniyya Sidney & Demi Singleton
On  HBO Max* on November 19
Landscapers, by Ed Sinclair, with Olivia Colman et David Thewlis, on December 6th on HBO
WEEKLY TIPS & OPINIONS
FROM 

PROFESSIONALS

 WRITERS, SCREENWRITERS,
DIRECTORS, COMPOSERS…
"The French Dispatch," Reviewed: Wes Anderson's Most Freewheeling Film | The New Yorker
Advice From Pro Screenwriters on Pitching  by Scott Myers
Find Your Writer's Voice. I hear this a lot in conversations with…by Scott Myers 
Is My Screenplay Big Enough to Be a Movie?  by Scott Myers 
Movie Story Type: Ticking Clock. There are genres (e.g., Action, Comedy… by Scott Myers 
Six Scene Settings to Avoid. In screenwriting, it's all about…  by Richard Walter
What makes a movie a big budget and a small budget? | by Scott Myers
4. AT HOME ON TV
NOVEMBER BEST FILMS & YOUR NEW SERIES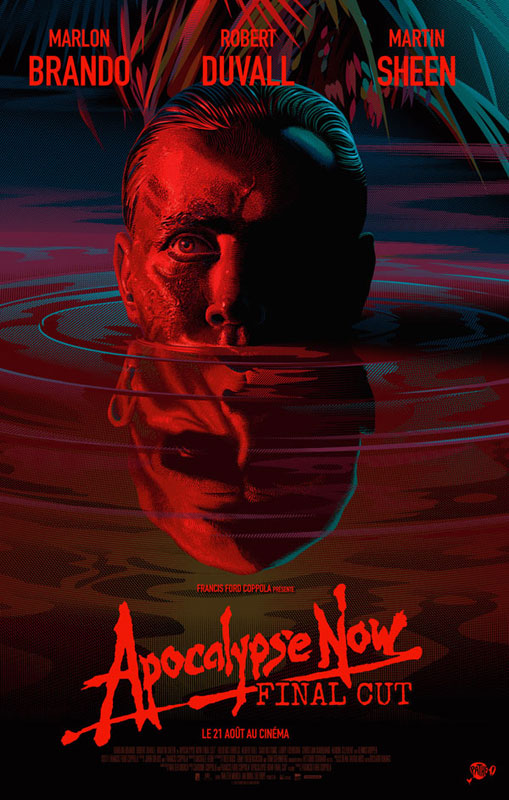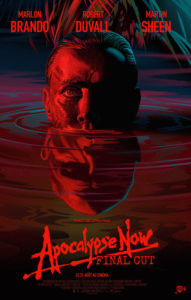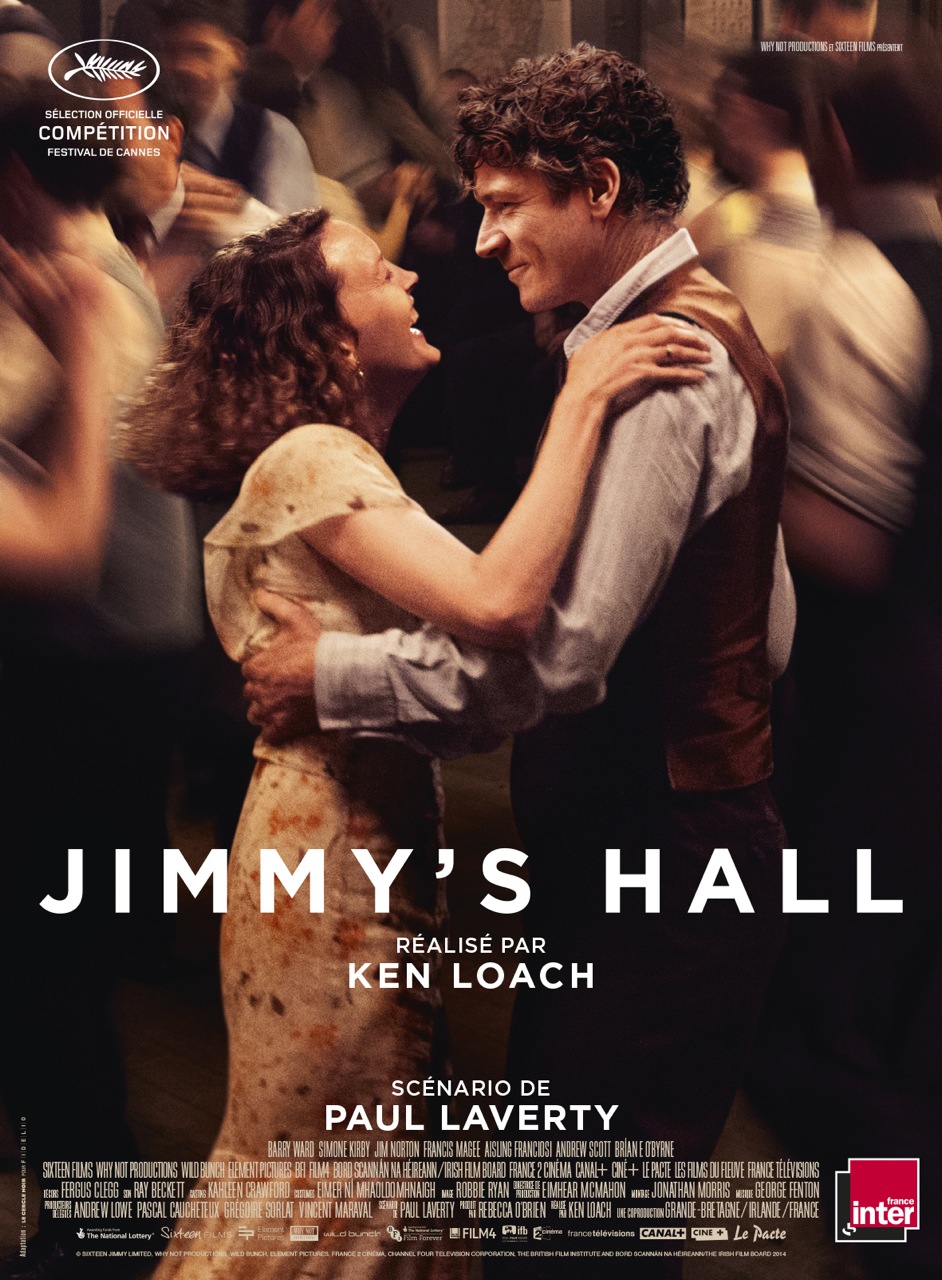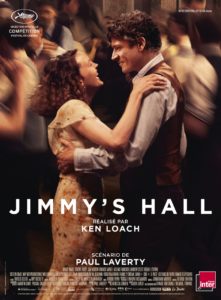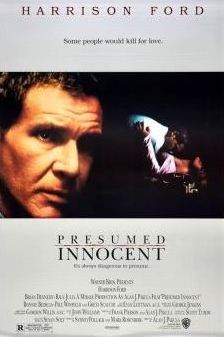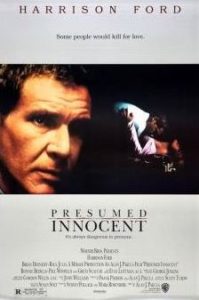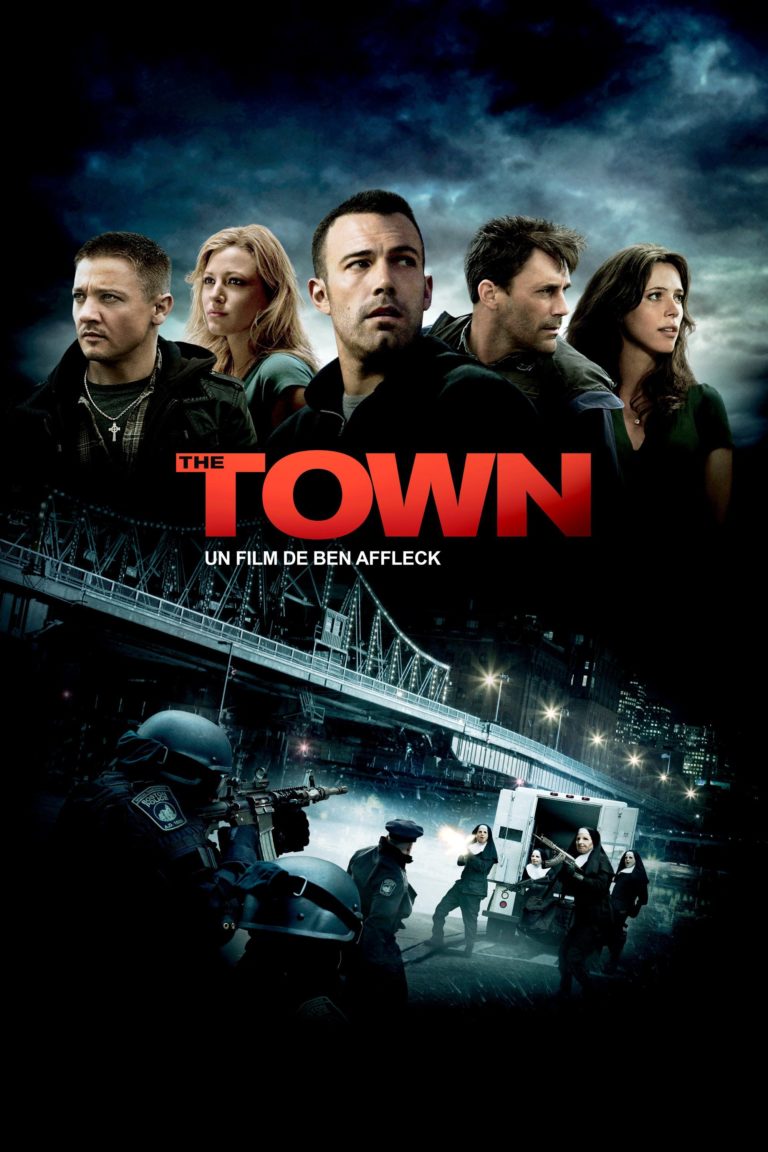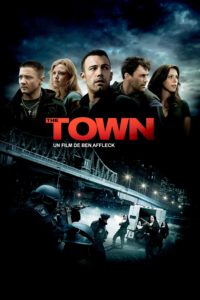 Mercredi- Wednesday
France 2 : Germinal
Arte : L'amour est un crime parfait de Jean-Marie Larrieu et Arnaud Larrieu
Jeudi – Thursday
Arte : Anna de Niccolò Ammaniti
In a world ravaged by an epidemic, a stubborn young girl sets out to find her brother, the victim of a kidnapping… After "Il miracolo", Niccolò Ammaniti adapts his novel "Anna". Beyond its resonance with current events, this series is a journey of initiation, both dark and poetic, where the struggle for survival is accompanied by hope.
TMC: Ant  Man
Canal Plus : American crime story: impeachment
Vendredi – Friday
Canal Plus: J'accuse
Arte : Doutes de François Hanss
Samedi – Saturday
Arte :Histoire de la mer du Nord de Martin Papirowski
Dimanche – Sunday
France 2 : Men in Black
Arte : Apocalypse Now Final Cut de Francis Ford Coppola
Lundi – Monday
TMC: Wonder Woman
Arte : Présumé innocent de Alan J. Pakula
A famous lawyer is accused of the murder of his ex-mistress. Is he the victim of a plot or a cold and cunning monster? Played by the impeccable Harrison Ford and orchestrated by Alan J. Pakula, this is a film of skillful suspense that keeps the viewer on the edge of his seat until the final twist.
Mardi – Tuesday
Arte : Le saumon, un bon filon
C8:  Le fils du désert
TFX : The Holiday NRJ: The Town
Mercredi- Wednesday
Canal Plus: Nightmare Island
Arte : Jimmy's Hall de Ken Loach
5.
AT HOME, 

ON YOUR PLATFORMS
NOVEMBER BEST FILMS & YOUR NEW SERIES
ARTE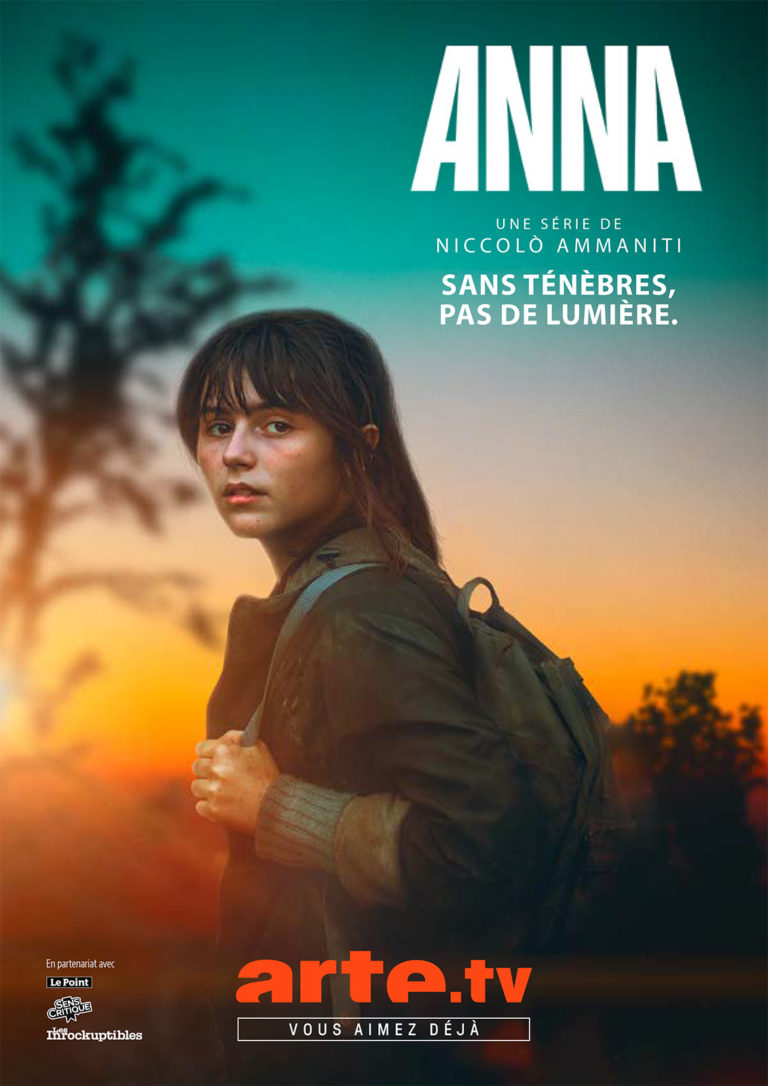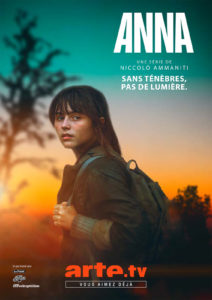 FILM
Dogman by Matteo Garrone.
Parole-donnee Brazilian drama film directed by Anselmo Duarte, released in 1962, and adapted from the eponymous play by Alfredo Dias Gomes.
La-rose-tatouee by Daniel Mann, with Anna Magnani (Serafina Delle Rose), Burt Lancaster (Alvaro Mangiacavallo), Marisa Pavan (Rosa Delle Rose), Ben Cooper (Jack Hunter).
The life of an unremarkable mother is turned upside down by her role as a juror in an infanticide trial that radically changes her view of motherhood. A Japanese series as hard as it is poignant, illuminating the blind spots of a patriarchal society corseted by convention.
SERIES
A summit of black humor, each episode having its own plot but always marked by the presence of the number 9… Unpublished in France, an acidic series like an afternoon tea gone wrong, rewarded by a string of awards and which made a hit of audience in the UK.
WHAT TO WACH : DOCUMENTARY
Née-a-auschwitz by Eszter Cseke
À/restituer  by Nora Philippe: Africa & its art
L'identite-juive-au-miroir-de-l-art   by Marina Farschid
Kreatur: le magazine des combats féministes
Santé : les femmes sont-elles discriminées ?
Claudia Cardinale de Emmanuelle Nobecourt
La Cinémathèque Française
NOVEMBER BEST FILMS & YOUR NEW SERIES
NETFLIX
La princesse de Chicago, by Mike Rohl, on November 18
Hellbound, by Yeon Sang-ho, on November 19
Red Notice, by Rawson Marshall Thurber
Dwayne Johnson, Ryan Reynolds, and Gal Gadot  on November 12
Bruised, by and with  Halle Berry, on November 24
Jackie Justice (Halle Berry) is a mixed martial arts fighter who leaves the sport in disgrace. Down on her luck and simmering with rage and regret years after her last fight, she's coaxed into a brutal underground fight by her manager and boyfriend Desi (Adan Canto) and grabs the attention of a fight league promoter (Shamier Anderson) who promises Jackie a life back in the octagon.
But the road to redemption becomes unexpectedly personal when Manny (Danny Boyd, Jr.) — the son she gave up as an infant — shows up at her doorstep.
BRUISED marks the directorial debut of Academy Award winner Halle Berry and also stars Adriane Lenox, Sheila Atim, Valentina Shevchenko, and Stephen McKinley Henderson.
On Christmas on November 24 : RobinRobin
A boy called Christmas, by Gil Kenan, on November 24
Ozark,season 4
Stranger Things, season 4
Emily in Paris season 2, in December
Cowboy Bebop, on November 19
The Lost Daughter, on December 31st
Written & directed by Maggie Gyllenhaal, with Olivia Colman, Jessie Buckley, Dakota Johnson, Ed Harris, Peter Sarsgaard, Dagmara Dominczyk & Paul Mescal.
NOVEMBER BEST FILMS & YOUR NEW SERIES
 Prime Video
A hero by Asghar Farhadi
Orelsan, Montre jamais ça à personne, now
The Legend of  Vox Machina
The wheel of the time, inspired by the novels of the American writer Robert Jordan.
Created by Rafe Judkins with Rosamund Pike. Starting November 19.
The Wheel of Time follows Moiraine, a member of the powerful female channeling organization called the Aes Sedai, who takes in a group of five young people from a small village following an attack by the forces of the Dark One, a malevolent evil entity that seeks to destroy the Frame (existence).
Of these five, she believes that one may be the reincarnation of the Dragon, an ancient hero and powerful channeler who is prophesied to save the world or destroy it.
The Electrical Life of Louis Wain, on November 5. By Will Sharpe, with story by Simon Stephenson, and screenplay by Stephenson and Sharpe.
It stars Benedict Cumberbatch, Claire Foy, Andrea Riseborough, Sharon Rooney, and Toby Jones.
And the film depicts the life of artist Louis Wain.
Being the Ricardos, by Aaron Sorkin, with Nicole Kidman,  Javier Bardem & JK Simmons, on December 21
Lucille Ball (Nicole Kidman) and Desi Arnaz (Javier Bardem) are threatened by shocking personal accusations, a political smear and cultural taboos in.
A revealing glimpse of the couple's complex romantic and professional relationship, the film takes audiences into the writers' room, onto the soundstage and behind closed doors with Ball and Arnaz during one critical production week of their groundbreaking sitcom "I Love Lucy.
NOVEMBER BEST FILMS & YOUR NEW SERIES
 Canal+
​
L'enfer sous terre, by  JP Watts, now
The dead don't die, de Jim Jarmush, now
J'accuse, by Roman Polanski, now
My Salinger year, now, by Philippe Falardeau
Starring Margaret Qualley, Sigourney Weaver, and Douglas Booth
New York in the 90s: After leaving graduate school to pursue her dream of becoming a writer, Joanna (Margaret Qualley) gets hired as an assistant to Margaret (Sigourney Weaver), the stoic and old-fashioned literary agent of J. D. Salinger. Fluctuating between poverty and glamour, she spends her days in a plush, wood-panelled office – where dictaphones and typewriters still reign and agents doze off after three-martini lunches – and her nights in a sink-less Brooklyn apartment with her socialist boyfriend.
Joanna's main task is processing Salinger's voluminous fan mail, but as she reads the heart-wrenching letters from around the world, she becomes reluctant to send the agency's impersonal standard letter and impulsively begins personalizing the responses. The results are both humorous and moving, as Joanna, while using the great writer's voice, begins to discover her own.
VTC, series, by Sebastien Drouin &  Julien Bittner with Golshifteh Farahani
Paraiso, by Fernando González Molina, Ruth García & David Oliva, on November 11th
NOVEMBER BEST FILMS & YOUR NEW SERIES
Starzplay
Doctor Death, by  Patrick Macmanus with Joshua Jackson, Alec Baldwin & Christian Slater, on September 22.
BMF, on September 26th.
HALLOWEEN FIVE BEST FILMS & NEW FILMS & SERIES
Apple TV
Dr Brain, by Kim Jee-Woon: Korean series with Lee Sun Kyun (Parasite ), on November 4.
Swagger,  by Kevin Durant & Reggie Rock Bythewood
Inspired by NBA superstar Kevin Durant's experiences, "Swagger" explores the world of youth basketball, and the players, their families and coaches who walk the fine line between dreams and ambition, and opportunism and corruption. Off the court, the show reveals what it's like to grow up in America.
Invasion, de Simon Kingberg, on October 22
Finch, by Miguel Sapochnik, expected November 5, with Tom Hanks.
The Shrink next door, inspired by the eponymous podcast Joe Nocera, inspired by true facts. On November 12th.
The Tragedy of Lady MacBeth, by Joel Coen on December 25.
NOVEMBER BEST FILMS & YOUR NEW SERIES
DISNEY PLUS
The Book of Boba Fett, by Dave Filoni et Jon Favreau
The Mandalorian season 3, by Jon Favreau
Dopesick, by Danny Strong with Michael Keaton, on November 12
Olaf, on November 12
Encanto by Byron Howard, Jared Bush & Charise Castro Smith. On November 24
Hawkeye, on November 24, by Jonathan Igla
Para/llèles
Parallèles tells the story of four friends – Bilal, Romane, Samuel and Victor, whose lives are turned upside down when a mysterious event separates them and propels them into parallel dimensions. They will do everything in their power to understand what happened. And try to go back to their world "before".
Created by Quoc Dang Tran (Dix pour cent, Marianne), co-written by Anastasia Heinzl (Au-delà des apparences) and directed by Benjamin Rocher and Jean-Baptiste Saurel with Thomas Chomel.