Your films and series : in theaters and at home on your platforms : what to watch ?
On the bilingual Movieintheair blog, I do for you a press review every Wednesday and keep the best of national and international audiovisual news.
What's new in the theaters ?

What are you going to watch at home ?
NEWS
Charlotte Gainsbourg, President of the jury of Deauville 2021.
Glenn Close will be part of the second season of the series Tehran.
George-clooney-launches-program-to-open-the-film-trades-to-disadvantaged-high-schoolers
A new film and a Palme d'Or honor for Marco Bellocchio at Cannes: Marx can wait (Marx può aspettare) by Marco Bellocchio 2021, Italy, 1h40 Cannes Premiere – Official Selection 2021.
The Story of Film, Mark Cousins' major work on the history of cinema, will be unveiled at Cannes on Tuesday, July 6.
Laurent Lafitte to play Bernard Tapie in "Wonderman" 
The animated documentary "Flee," co-produced by the Rennes-based company Vivement lundi! received three awards including the Crista. It is now in the running for the Oscars.
From June 23 to 26, the 17th edition of Rencontres sur les Docks will focus on the place of women in cinema.
EVENTS AND ONLINE FESTIVAL IN THEATERS AND AT HOME
Denis Villeneuve présentera Dune à la Mostra de Venise
Faut qu'on parle : un documentaire pour faire sauter le tabou de l'homosexualité dans le sport
Le jury d'Un certain regard révélé – Ecran Total
Programme Festival Film Russe 28 juin-6 juillet 2021
Le Palmarès Deauville Green Awards 2021 – Ecran Total de source sûre
Le Festival de Cannes inaugure une sélection éphémère environnementale
Flee, film sur le parcours hors-norme d'un réfugié afghan, triomphe au festival d'Annecy
5ème édition du Festival International du Film documentaire en Martinique Les Révoltés du monde
Festival du film de Berlin. La Berlinale s'adapte au cinéma en plein air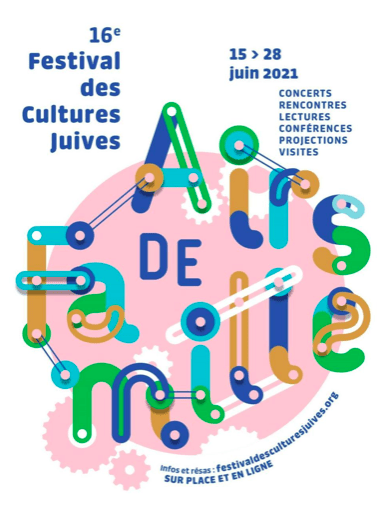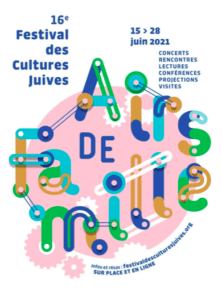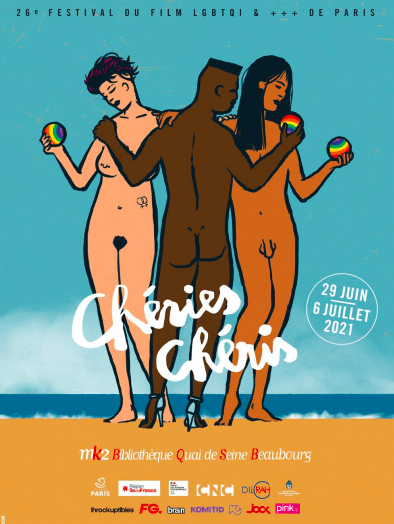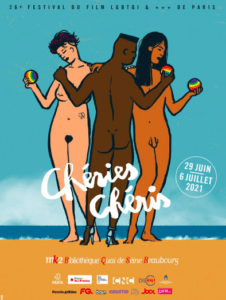 The temporary cinema Cinéma Paradiso Louvre is back at the Louvre, with the majestic Cour Carrée as its setting.
Some 1,500 seats are available each day, with reservations required. A musical program and a range of catering services will round out this exceptional year, organized with the strictest respect for sanitary conditions.
YOUR SERIES & YOUR FILMS
ALL YOU WANT TO KNOW IN THEATERS AND AT HOME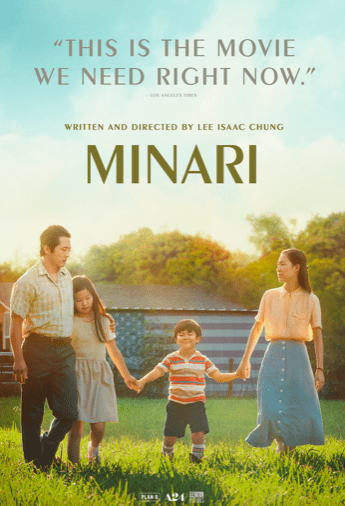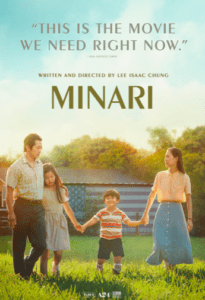 MINARI, BY LEE ISAAC CHUNG
Synopsis
An American family of South Korean descent moves into an elevated house on a piece of land in the middle of Arkansas. The father, Jacob, dreams of owning his own farm and growing his own fruits and vegetables. In the meantime, he and his wife, Monica, sort chicks in a chicken factory every day. To help them in their daily life with their two children, Monica's mother, Korean, comes to help them…
The film
Lee Isaac Chung, the director, whose family comes from South Korea wanted to tell his story. Indeed, he grew up on a farm in the rural town of Lincoln, Arkansas.
In Minari , the father, Jacob, played by Steven Yeung (The Walking Dead, Burning), comes into conflict with his wife, who seeks security for her children, while he seeks to give his children a different image of himself, no matter what the cost.
Minari is a plant of Asian origin (parsley sown by the director's grandmother) that brings luck.
It symbolizes the link between their roots and their potential success in America. At the same time, it is the premise for the beautiful relationship that develops between the grandmother and David, the little boy.
The grandmother, Soon-Ja, played by 74-year-old Youn Yuh-Jung, won the Best Supporting Actor Oscar for this role.
Minari has been nominated for six Oscars.
The beautiful Oscar-nominated score was composed by Emile Mosseri.
Minari is playing in theaters today. Go see it!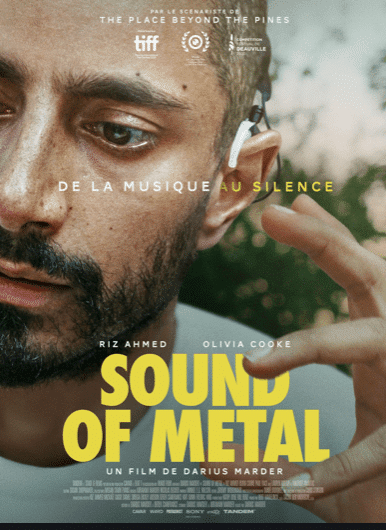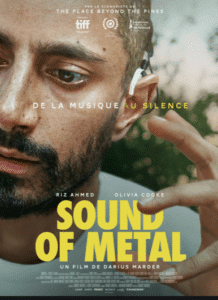 SOUND OF METAL, BY DARIUS MARDER
Synopsis
Ruben and Lou, a metal band, he a musician, a drummer, she a singer, travel across the United States, and every night they play a different venue.
One night, Ruben starts to have tinnitus. A doctor tells him that he is going deaf.
The film
Ruben, played by the wonderful Riz Ahmed, is not only a drummer but an addict, a man with multiple demons who refuses this change that upsets what he loves most in life, music. His girlfriend, Lou, played by Olivia Cooke, is also a survivor of self-destruction. Together, they saved themselves…
Ruben's sudden deafness puts everything in question…
Sound of metal is a beautiful film about sound, loss, silence and the search for oneself. Today, disability is a notion denied by more and more deaf and hard of hearing people.
Director Darius Marder was inspired by an unfinished documentary called Metalhead, by Derek Cianfrance, in which a heavy metal drummer becomes deaf little by little.
Nominated four times for the Oscars this year, he won two of them, the one for editing and the one for sound of course for the French Nicolas Becker who, thanks to his work, was able to place us masterfully in the body and mind of Ruben.
And with Mathieu Amalric.
In theaters now!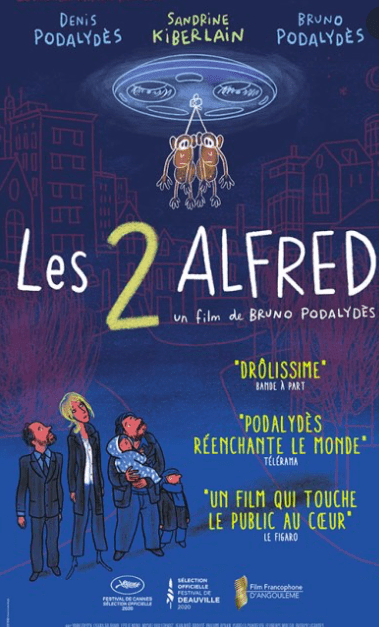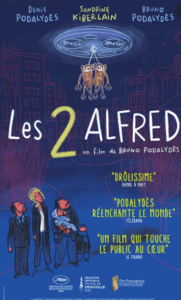 LES DEUX ALFRED, BY BRUNO PODALYDÈS
Synopsis
Alexandre is temporarily separated from his wife, on a mission in a submarine. Before his return, he must prove to her that he can take care of the children and find work.
One morning at the nursery, he meets Arcimboldo, a man like himself, alone and in trouble. He offers to take him in for a few days. In the meantime, Alexandre finds a job in a start-up where children are forbidden.
The comedy
A comedy with a background of sadness, The Two Alfreds is a photograph of our Western societies driven by the race for profitability.
Alexandre (Denis Podalydès), Arcimboldo (Bruno Podalydès), Séverine (Sandrine Kimberlain) and so many others are all pressurized and work has lost its meaning, resulting in burn-outs or bore-outs. Forty percent of the population in France is embarking on a professional reconversion.
Bruno Podalydès knew how to tell us a tender story in a world that is not tender and shows us, in a very intelligent way, where the essential things are.
Currently in theaters.
Bruno Podalydès documentary on Arte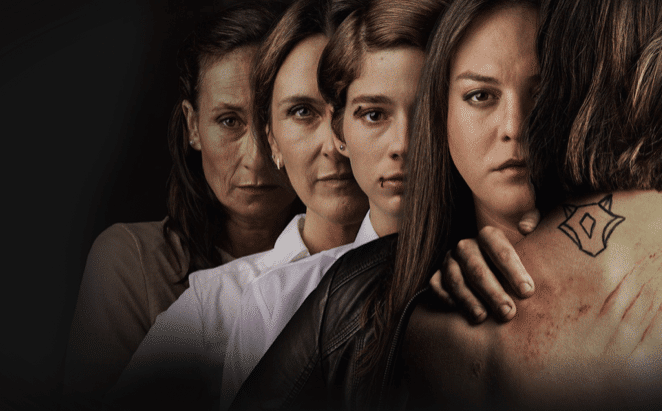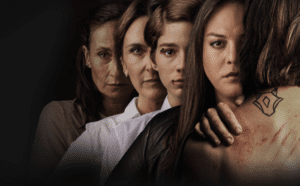 LA JAURIA, LA MEUTE, A SERIES CREATED BY  ENRIQUE VIDELA & SERGIO CASTRO SAN MARTIN
Synopsis
Blockade in a high school directed by a priest in the suburbs of Santiago, Chile. A teacher is accused of sexual assault. The teenage girls prevent classes from continuing until the teacher is charged.
Their leader, Blanca, disappears.
Her sister and three female detectives will do everything to find her.
The series
Broadcast on Arte from Thursday evening and already on Arte.tv, La Meute is a strong series that denounces violence against women, and focuses on sexual assaults against teenage girls, sometimes from high school, and all women.
The investigation, led by three detectives, Olivia (Antonia Zegers), Carla (Maria Gracia Omegna) and Elisa (Daniela Vega), all three torn between this investigation that affects them closely and their complicated private lives.
Produced by Pablo (Lisey's story and Jacky) and Juan Larrain, this eight-episode Chilean series will grab you by the throat and keep you there.
A single fight today: that of the women and men of good will against the predators.
Eight episodes with Antonia Zegers (Olivia Fernández), María Gracia Omegna (Carla Farías).
Directed by Lucia Puenzo, Marialy, Rivas, Sergio Castro, Nicolas Puenzo.
Currently on ARTE.TV
PHYSICAL , A SERIES CREATED BY  ANNIE WEISMAN
Synopsis
Sheila Rubin is married to a man she hates, who disgusts her. Depressed, she dips into their savings to buy hamburgers and then makes herself throw up. In her head, a voice insults her and makes her feel guilty all day.
One day, she decides to follow a woman in her car who intrigues her and discovers that she teaches aerobics.
The series
How do you silence the voices that tell you that you're lame, fat, ugly, or weak from the time you're little?
Will Sheila make it?
It is precisely this guilt instilled by a society ruled by men for millennia that Physical denounces.
Played by Rose Byrne (Damages...), brilliant in this role, Physical moves us with its inner dialogues and its ruthless lucidity.
The 80's aesthetic and the music make this series one of the best of the month.
Three episodes are currently available on Apple TV. Ten episodes in all.  One every Friday.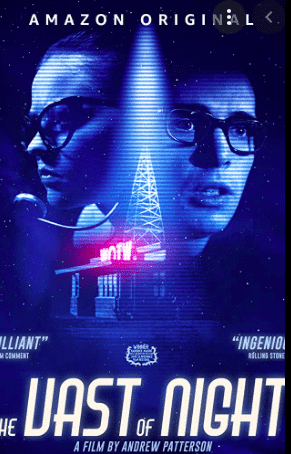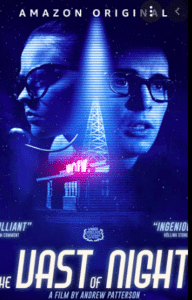 THE VAST OF NIGHT, BY ANDREW PATTERSON
Synopsis
In late 1950s New Mexico, a teenage girl and a radio host discover a strange frequency. Anonymous calls and power outages at the radio station lead them to investigate.
The film
This is one of the good surprises of Prime Video. The Vast of Night is a tribute to science fiction films, and reminds us of Spielberg and Orson Welles.
Andrew Patterson's first film, this film is inspired by the Kecksburg UFO incident and the Foss Lake disappearances.
Well acted by Sierra McCormick and Jake Horowitz, this mysterious and Guilty-like film, shot with few means, is successful thanks to its sound, its atmosphere and most of all…its ending !
Now on PRIME VIDEO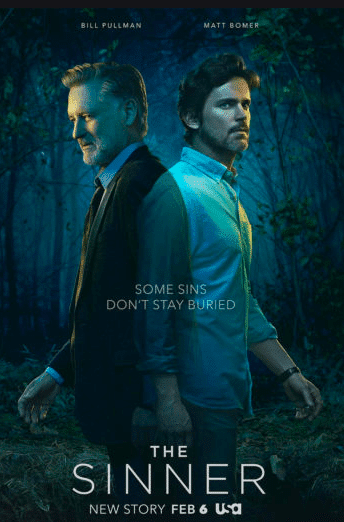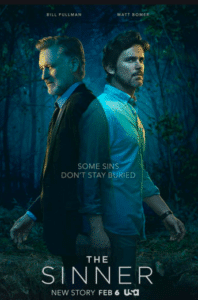 THE SINNER,SERIES CREATED BY DEREK SIMONDS
Synopsis
Jamie Burns is a beloved teacher, married and about to have a child. One night, a friend from high school whom he hasn't seen in a long time shows up at his house unannounced. When he takes him home, they have a car accident in the middle of the forest. He is the only survivor.
Police Lieutenant Harry Ambrose has moved. He is based in a small town and lives near the forest.
The series
Adapted from the novels by Petra Hammesfahr, The Sinner is a very different police series each season.
But its hero, the police lieutenant Harry Ambrose played by Bill Pullman is true to the evolution of his character, a man who always tries to understand the criminals he pursues before arresting them.
A sort of Colombo who would be lost between good and evil, withdrawn, lonely and violent.
This series whose second lead is played by Matt Dormer is once again very well done.
Produced by Jessica Biel, it would have gained in quality if it had been shorter. But the duo Harry- Jamie works until the end.
With also Jessica Hecht, Parisa Fitz-Henley & Eddie Martinez.
CURRENTLY ON NETFLIX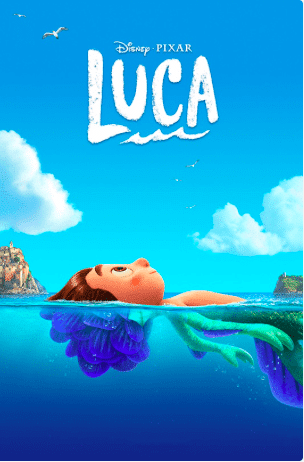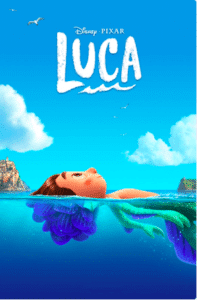 LUCA, BY ENRICO CASAROSA
Synopsis
Luca is a sea monster, or rather, a kind of male mermaid. He is the guardian of a herd of fish and is fascinated by the world above, the earthlings, whose objects he collects. One day, he meets Alberto, a sea monster, like him, but free and who lives on land most of the time…
The cartoon
If you want to have a smile on your face and tears in your eyes, watch this beautiful film directed by Enrico Casarosa, author of the short film La Luna.
Luca tells us about tolerance, friendship, family and acceptance of the difference even in the secondary characters with the father of Giulia, the friend of Luca and Alberto.
The story takes place in Portorosso where the director grew up, and the mix of Italy, sea, Vespa, ice cream and pasta is a vibrant call to vacation.
CURRENTLY ON DISNEY PLUS.
2.
Your films and series 
In your  theaters :
Still in theaters
17 Blocks, by Davy Rothbart
La Nuée, Just Philippot
A Quiet Place (2), by John Krasinski
Today
Cruella: on June 23rd  Director : Craig Gillespie (also on DISNEY PLUS)
Screenwriter: Tony McNamara, Aline Brosh McKenna, Kelly Marcel, Jez Butterworth, Dana Fox, Steve Zissis avec Emma Stone, Emma Thompson.
Un espion ordinaire, by Dominic Cooke, with Benedict Cumberbatch & Rachel Brosnahan (Mrs Maisel 😉
Gagarine, by Fanny Liatard and Jeremy Troulh
And
Indes galantes (Documentary Opéra) by Philippe Béziat
Ibrahim (Drama) by Samir Guesmi with Abdel Bendaher, Samir Guesmi, Rabah Naït Oufella
June 30th
3.
WEEKLY TIPS & OPINIONS
FROM 

PROFESSIONALS
 WRITERS, SCREENWRITERS, DIRECTORS, COMPOSERS…
Trimming Tricks of the Trade: Pseudo-Slugs | by Scott Myers | Jun, 2021 | Go Into The Story
Screenwriting Mantra: Enter Late, Exit Early | by Scott Myers | Jun, 2021 | Go Into The Story
The 15 best Netflix TV shows of 2021 so far, ranked | by Insider | Insider | Jun, 2021 | Medium
4. AT HOME
Your films and series 
 June 23rd to 30th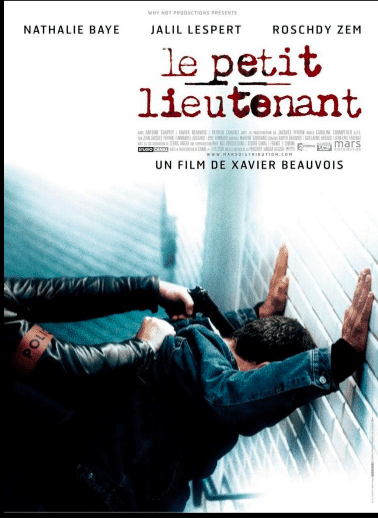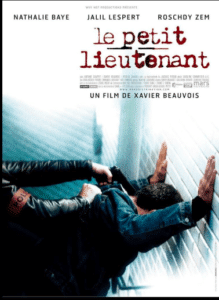 Mercredi- Wednesday
Arte: Juste la fin du monde – Xavier Dolan
C8 : Quo Vadis
Jeudi – Thursday
TF1:  Friends Les retrouvailles
Chérie 25 : L'échange
Vendredi – Friday
Arte: Toute-la-verite-avatar-meurtrier
Samedi – Saturday
Arte: sapiens-et-la-musique-fut
Dimanche – Sunday
TFX: Friends Les retrouvailles
Lundi – Monday
Arte: L'arbre, le maire et la médiathèque
Mardi – Tuesday
W9 : Ratatouille
NRJ12: L'auberge espagnole
Mercredi- Wednesday
5.
AT HOME
ON YOUR PLATFORMS
Your films and series 
ARTE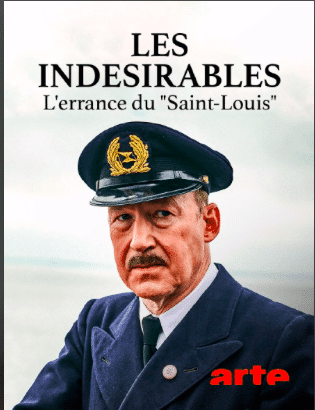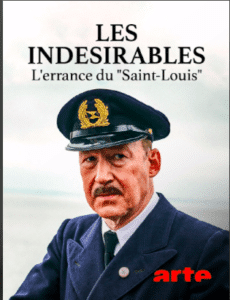 DOCUMENTARY
Arte.t: nigeria-skolombo-le-calvaire-des-enfants-sorciers/
CONCERT
melody-gardot-au-chateau-d-herouville
MOVIE 
La Chaîne Parlementaire
LCP offers you a lot of good documentaries: here
La Cinémathèque Française
Tribute to  Wang Bing, Chinese movie maker 
Your films and series 
 on NETFLIX
(CLICK ON THE LINK TO WATCH THE TRAILER)
Wonder Boy, Olivier Rousteing, né sous X by Anissa Bonnefont, on June 26
Young Royals, by Lisa Ambjörn, on July 1st
NEVER HAVE I saison 2, July 15th
LA CASA DE LAS FLORES,JUNE 23RD
ATYPICAL SEASON 4, JULY 9TH
Your films and series 
on Prime Video
Harry Bosch, la saison 7
Created by Michael Connelly and produced by Amazon Studios, starting June 25
Developed for Amazon by Eric Overmyer, it is based on three novels by Michael Connelly: Wonderland Avenue, Echo Park and The Concrete Blonde.
Starring Titus Welliver as Detective Harry Bosch and Jamie Hector as Detective Jerry Edgar
The Tomorrow war, on July 2nd, by Chris McKay
Dan Forester (Chris Pratt). Determined to save the world for his young daughter, Dan teams up with a brilliant scientist (Yvonne Strahovski) and his estranged father (J.K. Simmons) in a desperate quest to rewrite the fate of the planet.
Solos, 7 stories, by David Weil, with Anne Hathaway Morgan Freeman, Helen Mirren, on June 25th
Annette, by Leo Carax, on August 20th
Le Bal des Folles, by Mélanie Laurent, on September 17
Dreamland, by Miles Joris-Peyrafitte, with Margot Robbie
Your films and series 
on Canal+
The Beast must die, by Gaby Chiappe avec Cush Jumbo ( Frances Cairnes), Jared Harris (Chernobyl, Mad Men, George Rattery).
Schitt's creek saison1 on June 23rd
Your films and series 
Starzplay
Death and Nightingales, de Allan Cubitt
We are who we are (review here), by Luca Guadagnino.
Blindspotting, by Carlos López Estrada
Your films and series 
Apple TV
Invasion , by Simon Kingberg et David Weil, October 22
The Morning Show, season 2, September 17
The shrink next door, November 12
By Georgia Pritchett avec Will Ferrell ( Martin "Marty" Markowitz), Paul Rudd (Dr. Isaac "Ike" Herschkopf)
The Shrink Next Door is an upcoming American black comedy miniseries based on Joe Nocera's podcast of the same name.
Your films and series 
DISNEY PLUS
 Us again
Stay safe !
Subscribe to the weekly newsletters to keep up !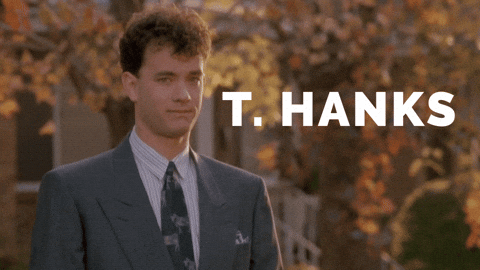 [contact-form to="contact@movieintheair.com" subject="Subscribe to the newsletters"][contact-field label="Subscribe here : Name" type="name"][contact-field label="Email address" type="email"][/contact-form]