This week, your movies and series with mystery, to watch safely home.
On the bilingual Movieintheair blog, I do for you a press review every Wednesday and keep the best of national and international audiovisual news.
Your movies & series
with mystery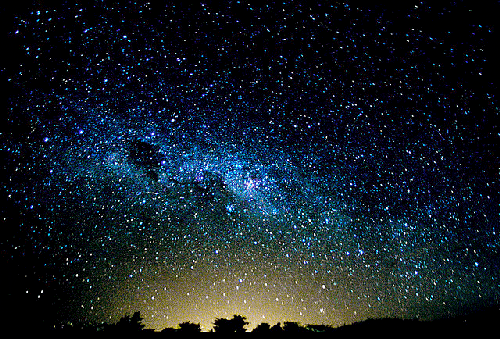 NEWS
A biopic being directed by Pamela Green on the first female fiction director, Alice Guy, whom she had already been a documentary in 2018, told by Jodie Foster  Be Natural, the hidden story of Alice Guy-Blaché.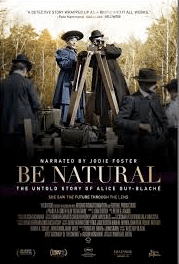 Netflix becomes a patron of the Cinémathèque française and supports the reconstruction of the film Napoleon as seen by Abel Gance.
The Father, by Florian Zeller, with Anthony Hopkins and Olivia Colman (The Crown) in the running for the Oscars?
ONLINE FESTIVALS
Forum des Images:
An online festival of short movies: programme
Clermont-Ferrand Short Film Festival from January 29th to February 6th.
 TRIBUTES TO
JEAN -PIERRE BACRI
Watching La Baule les Pins on Arte
JACQUES BRAL
I never thought I would write this. I had met him thanks to my brother, we had discussed and reread two projects for this great director and painter. Below is a tribute interview.
YOUR MOVIES AND SERIES
ALL YOU WANT TO KNOW
ABOUT 
One Night in Miami
by
Regina King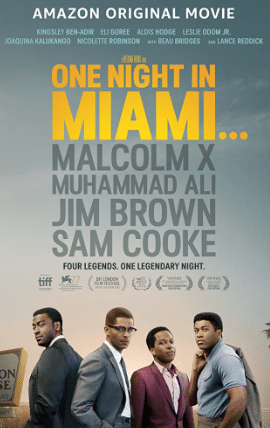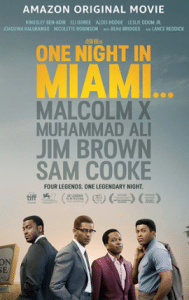 Regina King's first film is a hit.
The meeting of these four characters supposed to celebrate the victory of Cassius Clay in a hotel room gives place, as it is the room of Malcolm X, to a debate on the cause of African Americans, their struggle and the means employed. 
Sam Cooke is accused by Malcolm X of giving up  his talent for the benefit of whites instead of singing for the cause (this is before the song A change is gonna come), Jim Brown is about to leave the NFL to make movies (he is still alive) and played in "The Dozen Dirty", Cassius Clay and Sam Cooke declare to have loved Kennedy..
The debate, rich, obviously and unfortunately topical, puts the question of commitment back at the heart of the debate. 
This film, almost theatrical, remarkably acted (we also find the charismatic Lance Reddick, the chief of police in the Harry Bosh police series), is superbly directed.
The great jazzman Terence Blanchard (composer of all the scores of Spike Lee's films) composed the music and the voice of Leslie Odom Jr., the actor-singer who plays Sam Cooke is sumptuous. 
In the end
Sam Cooke was murdered at the age of thirty-three in circumstances never elucidated, Malcolm X in 1965, he was only thirty-nine years old.
Mohamed Ali was imprisoned for not wanting to participate in the Vietnam War.
As for Jim Brown, he is 88 years old.
A soul movie
Currently on Amazon Prime.
With  Kingsley Ben Adir, Leslie Odom Jr, Elli Goree, Jim Brown, Lance Reddick (Harry Bosh) –
Musique : Terence Blanchard
Sam Cooke
Sam Cooke & Cassius Clay
Jim Brown (NFL) 
Jim Brown in The Dirty Dozen
Muhammed Ali (Cassius Clay) & Malcom X
Trailer One Night in Miami
Wandavision
 Created by
Jac Schaeffer
 Matt Shakman &

Kevin Feige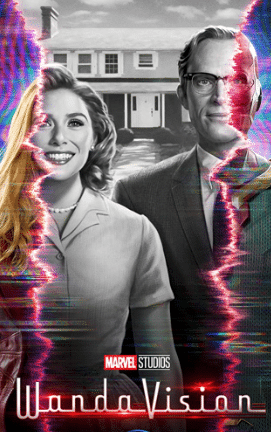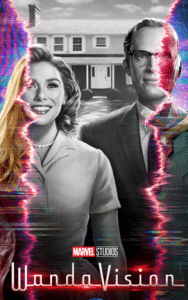 If you have seen Bewitched by Sol Saks with Elizabeth Montgomery and Dick York, and you liked this style of humor then you will love Wandavision. 
The story is about a witch, Wanda Maximoff, (red witch in Marvel) married to a man who is none other than a robot superhero, Vision. But of course he changes his appearance when he goes to work.
The sketches are in the same vein of Bewitched  but a mystery hovers in this suburb.The characters evolve in a black and white setting and Wanda perceives color at times. 
Funny, this light-hearted series is easy to watch. I was a little embarrassed by the laughter recorded at the beginning but it is quickly forgotten. 
Produced by Marvel Studios, we are expecting discoveries in the next episodes (there are 9 in all). 
Both actors are sensational.  
Currently on Disney+ (9 episodes) – Every Friday at 9. A.M
With Elisabeth Olsen et Paul Bettany
Trailer
Mystery Road
 by
Ivan Sen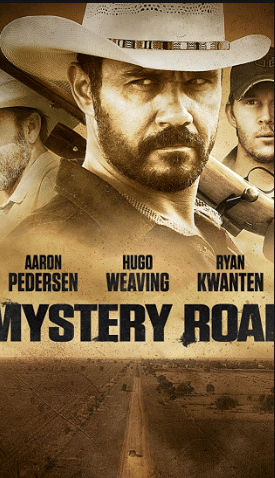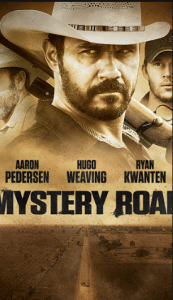 Mystery Road was created in 2018, and follows two feature films by Ivan Sen, Mystery Road and Goldstone.
An Aboriginal detective, Jay Swan, is in charge of solving investigations in the Australian desert. 
Performed by Aaron Pedersen, (the same film/series actor), Mystery Road is the quintessence of a detective series: we discover the Australian landscape, the history of the Aborigines and their painful past and a mix of western and film noir that reminds us of Tony Hillerman's novels (where this time the vigilante is a Navajo Indian).
Jay Swan is a "black" detective and suffers racism from white people and from his own people who consider him a traitor.
But he is a determined, violent man, ready to do anything to discover the truth and render justice. 
The first season directed by Rachel Perkins will be broadcast this Thursday evening on Arte.
Jay Swan investigates the disappearance of two young ranch workers, a white man and an Aboriginal man.
Sent as a backup in a town where a woman is in charge of the police station, Emma James, played by Judy Davis (the extraordinary nurse Betsy Bucket from Ratched, a series on Netflix directed by Ryan Murphy, spinoff from One flew over the cuckoo's nest . This sensational actress steals the show from Aaron Pedersen. 
She had three Emmy Awards, two Golden Globes and an Oscar nomination for A Passage to India. 
She also played Judy Garland in Life of Judy Garland, Me and my shadows for which she received a Golden Globe.
An interview with Judy Davis, who played in movies directed by Woody Allen, The Coen Brothers, David Cronenberg…
Mystery Road (season 2) by Warwick Thornton & Wayne Blair.
Script : Steven McGregor, Blake Ayshford, Kodie Bedford, Danielle MacLean, Timothy Lee.
Trailer
OVNI
BY
ANTHONY CORDIER
SCRIPT: CLÉMENCE DARGENT & MARTIN DOUAIRE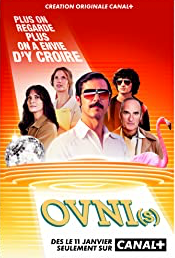 This original CANAL + series tells the story of Didier Mathure, played by Melvil Poupaud, a French space engineer who is asked to lead a secret group in charge of UFOs, the Gépan, a group that really existed and was created in 1977.
Anthony Cordier directed the twelve episodes of this zany series, obviously a tribute to Steven Spielberg's Encounters of the Third Kind.
But there are many others and I can't tell you about them without spoiling the series.
Multi-referenced, this hilarious, well-written and brilliantly acted series is a must-see.
The end is incredible !
2. 
Your next m
ovies and series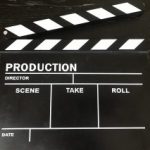 Few trailers : 
Cowboy, by Anna Kerrigan. With Steve Zahn, Jillian Bell, Sasha Knight & Ann Dowd
Breaking News in Yuba County, by Tate Taylor, with Mila Kunis, Awkwafina
The World to come, by Mona Fastvold, with Vanessa Kirby, Katherine Waterston
The United States vs Billie Holiday, by Lee Daniels, with Andra Day, Trevante Rhodes, Garrett Hedlund
Breaking & Exciting (Casse-Coeur), by Peter Facinelli, on all platforms as from February 10th
With Jordan Hinson, Milo Gibson, James Kyson Lee
Production: Cecile Cubilo – Jordan Danger (as Jordan Hinson) – Martine Melloul
3.

WEEKLY TIPS & OPINIONS
FROM 

PROFESSIONALS
 WRITERS, SCREENWRITERS, DIRECTORS, COMPOSERS…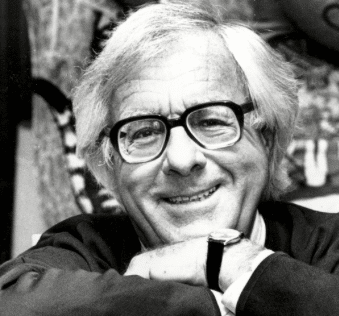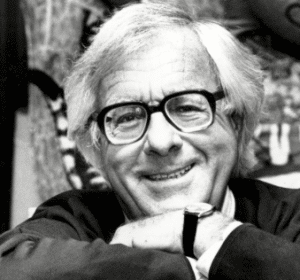 Tribute to the movies by artists 
A Mad Libs WandaVision Parody by Damon Ferrara 
Sundays with Ray Bradbury. The entire series of articles featuring by Scott Myers 
Bridgerton Was Made To Empower White Women  by Nikki Brueggeman 
4. YOUR WEEKLY PROGRAM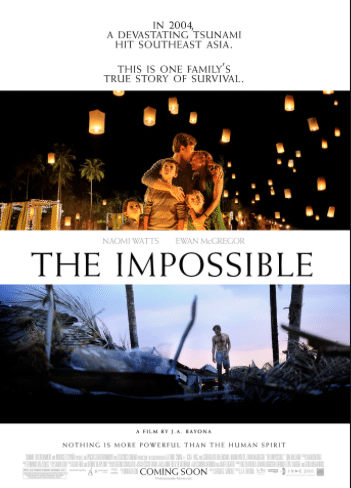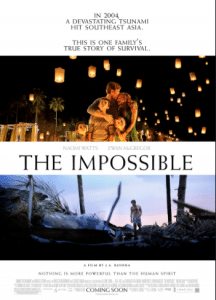 Wednesday 20
6Ter : Mission Impossible III
Thursday 21
Arte :  Mystery Road
France 3 : Impitoyable
M6: Une journée en enfer
Chérie 25 : 6eme sens
Friday 22
Arte : Le souvenir de toi, d'Anna Justice, scénario de Pamela Katz, avec
Alice Dwyer (Hannah Silberstein 1944)
Mateusz Damiecki (Tomasz Limanowski 1944)
Dagmar Manzel (Hannah Levine 1976)
Shantel VanSanten (Rebecca Levine)
David Rasche (Daniel Levine)
Lech Mackiewicz (Tomasz Limanowski 1976)
Saturday 23
Arte : Transatlantique la course des nations
Sunday 24

TF1 : Wonder Woman
W9 : Ne le dis à personne
6Ter : Le Grand Bleu
Monday 25
Arte : Torpilles sous l'Atlantique
C+ : OVNI
FRANCE 5 : Pauline à la plage
W9: The Impossible
Tuesday 26
Arte : Les coulisses de l'histoire
Wednesday 27
On Arte :
Alceste à Bicyclette
Canal + : Brothers in Arms (trailer below)
5. ON YOUR PLATFORMS
Arte 

DOCUMENTARY
Née à Auschwitz: réalisation Eszter Cseke
Splendeur et misère du Paris sous Balzac
La légalisation de l'avortement dans le monde
Joe Biden, un destin américain
Culte du corps :mettre fin au diktat
Frantz Liszt : la première rock star
MOVIE 
La vie aquatique, de Wes Anderson, avec Bill Murray et Owen Wilson
SERIES
En thérapie, adapted from Be Tipul  as from February 4th, 2021
La Chaîne Parlementaire
LCP offers you a lot of good documentaries: here
La Cinémathèque Française
All retrospectives are postponed.
On Henri plateform, a cult movie everyday
Your movies and series

of
to watch

 on 

NETFLIX
Don't look up! Adam McKay will tell the story of two astronomers.
A hallucinating casting :
Leonardo DiCaprio, Jennifer Lawrence, Rob Morgan, Meryl Streep, Cate Blanchett, Jonah Hill, Timothée Chalamet, Ariana Grande, Kid Cudi, Matthew Perry, Tomer Sisley.
Meanwhile, you may watch n

ow:
Your heart engraved herein by Liu Kuang-Hui, the love story of two teenagers
Then
The White Tiger, as from January 22nd, by Ramin Bahrani
Penguin Bloom, as from January 27
Malcom & Marie, by Sam Levinson, as from February 5, with John David Washington & Zendaya
Below zero, as from January 29
Finding Ohana, as from January 29
To all the boys always and forever as from February 12
I care a lot, de J. Blakeson, avec Rosamund Pike, as from February 19
Fireflane, Katherine Heigl, Sarah Chalke, as from February 3rd
News of the world by Paul Greengrass, with Tom Hanks, as from February 10 : a western : the story of a postman who finds a little girl kidnapped by Indians and who will bring her home.
Sky Rojo, three prostitues on the run. By the creator of  La Casa de Papel, as from March 19th
Your movies and series 
to watch on 

Prime Video
Now:
Many French films added on the platform in January: The trilogy La Boum, La Boum 2, L'Étudiante, Léon, Subway…
The films of two great directors are available on the platform: Maurice Pialat (Police, Nous ne vieillirons pas ensemble, A nos amours…) and Yves Robert (Un éléphant ça trompe énormément, Le Grand Blond, Courage Fuyons).
Songbird, by Adam Mason, with  K.J. Apa, Sofia Carson, Demi Moore, Alexandra D'Addario, Peter Stormare
Flack , season 1
Bliss, Owen Wilson, Salma Hayek, as from February 5
Génération Brut, as from January 29
 Your movies and series 
 to watch on 

Canal+
Now:
You will die at 20, by Amjad Abu Alala. With Islam Mubarak, Mustafa Shehata, Moatasem Rashed, Bonna Khalid
Later:
Brothers in arms, by Henry Alex Rubin avec Jai Courtney, Nat Wolff, as from January 27
Your Honor, adapted from  Israeli series  Kvodo, by Peter Moffat – Michelle King – Robert King
One season, ten episodes, one story
With tremendous actor of  Breaking Bad, Bryan Cranston, as from January 28
Famous and cultissime Absolutely Fabulous
Your movies and series of
 to watch 

on 

Starzplay
Brave New World , as from December 20th, an adaptation from the novel 1984 written by Aldous Huxley, created by David Wiener (Homecoming) 
Two first episodes directed by Owen Harris. With Alden Ehrenreich, Jessica Brown Findlay
The Stand, adapted from Le Fléau by Stephen King, directed by Josh Boone &  Benjamin Cavell, with James Marsden, Amber Heard
The Luminaries, adapted from the eponymous novel by Eleanor Catton with Eva Green
Your movies and series

 
to watch on
Apple TV
Cherry, by brothers Russo, with Tom Holland on Apple TV, on March 12th
Servant, by Night Shyamalan
Billie Ellish
Palmer, by  Fisher Stevens,  29 January 2021,  Justin Timberlake, Juno Temple, Alisha Wainwirght
Your m

ovies and series

to watch on
DISNEY+ 
Coco
Falcon and the Winter Soldier, with  Anthony Mackie
Stay safe !