The French Jewish Film Festival takes place online this year, like many other festivals from January 19th to February 1st.
Five films are scheduled to premiere and I had the chance to see three of the eleven films proposed.
FILMS TO SEE
DURING
THE FRENCH JEWISH FILM FESTIVAL
 JANUARY 19 TO FEBRUARY 1ST
Trailer of the festival

FELIX ET MEIRA
By Maxime Giroux (2015)

Screenplay by Alexandre Lafferrière
Meira is a young mother and is bored with her ultra-orthodox husband, Shulem. She can't listen to her favorite records, which he considers blasphemous.
For his part, Felix has just inherited his father, who recently passed away, and leads an idle life. One day, he crosses the path of Meira, who also likes to draw…
Hadas Yaron, who plays the character of Libbi Shtisel in the series Shtisel, very rightly interprets the role of this woman who doubts, hesitates, discovers the modern world.
She won the Prize for Best Actress at the 2015 Venice Film Festival for the film The Heart Has Its Reasons by Rama Burshtein.
Félix, played by Martin Dubreuil, plays a sad, disillusioned man who finally finds something that gives him a purpose: love. He then begins to try to understand the other, what he is going through.
This film obviously reminds us of the Unorthodox series, in which Shira Hass, another actress from the Shtisel series, plays.
It won Best Feature Film at the Toronto Film Festival and Best Film at the Festival du Nouveau Cinéma de Montréal.
The beautiful photography is directed by Sara Michara.
This dramatic comedy will be seen on the website of the French Jewish Film Festival on Friday, January 22nd and Saturday, January 23rd.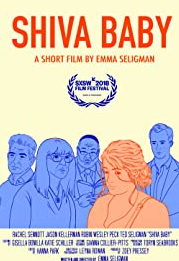 SHIVA BABY
BY EMMA SELIGMAN
Directed by Emma Seligman. It is an international co-production of the United States and Canada.
Rachel Sennott plays the role of Danielle, a young woman who must attend a shiva (mourning ceremony) with her family.
She is not a student like the others. On the spot, with her parents, she has to face the gaze of other adults and meets people who make her feel uncomfortable.
This very well directed film shows perfectly the young woman's discomfort. She is different because she has not chosen the right university or the right orientation. On the spot, she is judged, prey to doubt, anxious and unhappy.
The music, from the violin, oscillates between horror film music and gypsy music.
It accentuates the oppressive atmosphere of the film, in my opinion, the most successful of the three I have seen.
The actress is touching and sensational, she also does stand up.
You can see this film on January 25 and 26.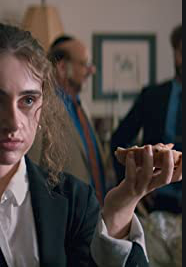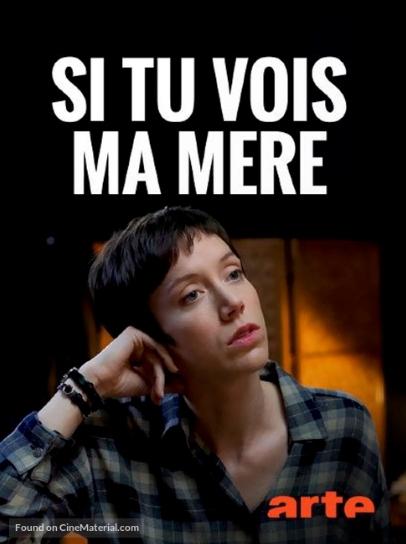 SI TU VOIS MA MÈRE
BY NATHANAEL GUEDJ
The third film that you will see during this festival is a slightly zany comedy.
A kind of tribute to Woody Allen (who sees his mother everywhere in New York Stories), Si tu vois ma mère talks about grief and … culinary heritage.
Max, played by Felix Moati, an actor in the series No Man's Land currently on Arte, is the son of a possessive mother, Monique, played by Noémie Lvovsky, who dies of a heart attack, while she is about to rebuild her life in Japan.
He then meets Ohiana, a pyschiatrist, played by Sara Giraudeau,, with whom he falls in love.
While his mother is dead, Max sees her everywhere, all the time, she talks to him and ends up interfering in his intimate life…
You can see this bitter-sweet comedy played by touching actors on January 28th and 29th on the website of The French Jewish Film Festival.
THE FILMS IN PREVIEW
Five films will be screened in preview:
Sublet, by Eytan Fox: the opening film: January 19 and 20.
Shalom Taiwan by Walter Tejblum: January 21 and 22.
Those who remained, by Barnabas Toth: January 26th and 27th.
Man on the Bus, by Eve Ash: January 24th and 25th.
Aulcie, by Dani Mekin: January 31 and February 1: the closing film.
AND ALSO
Vie et destin du Livre Noir, by Guillaume Ribot
THE HUMORIST, by Michael Idov
THOU SHALT NO HATE, by Mauro MACINI
TO CONTINUE : TEN ISRAELI MOVIES & SERIES YOU SHOULD WATCH