This week, I have chosen four movies about the past. They are four movies from four different eras that still resonate in our lives today.
On the bilingual Movieintheair blog, I do for you a press review every Wednesday and keep the best of national and international audiovisual news.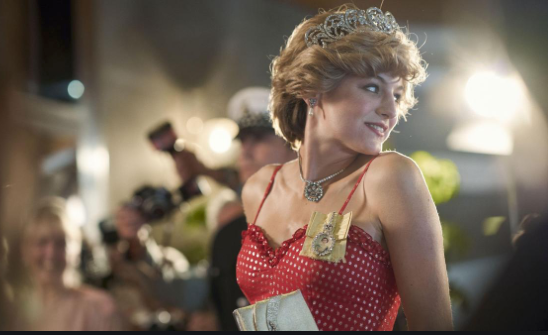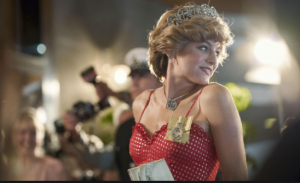 News of the week:
Tributes to Nelly Kaplan &  Soumitra Chatterjee
Next movie directed by Terrence Malick 

on Jesus life: The Last Planet

is going on editing (source : Première) with :

Géza Röhrig in Jésus (extraordinaire actor of an extraordinaire movie, Le Fils de Saul by László Nemes, Grand Prix au Festival de Cannes and Oscar for Best Foreign Movie). And with him Matthias Schoenaerts (The Mustang) in Pierre and Mark Rylance (The Trial of Chicago seven,) in Satan,

 

Joseph Fiennes (The Handmaid's Tale), Ben Kingsley (Gandhi, Oliver Twist, The Walk…)and Douglas Booth (LOL USA, Mary Shelley).
First French movie marked Amazon Prime Original will be directed by

Mélanie Laurent

and produced by Alain Goldman (The Mustang,J'accuse, Edmond). It will be the adaptation from the novel Le Bal des Folles by Victoria Mas.
Initiatives
 MK2 is launching its platform MK2 Curiosity as from November 26. Five movies by week from its catalogue and partners catalogue.
Online festival:
Here are four movies about the past, new series, advice from film professionals and the best of your TV programs.
TRIBUTES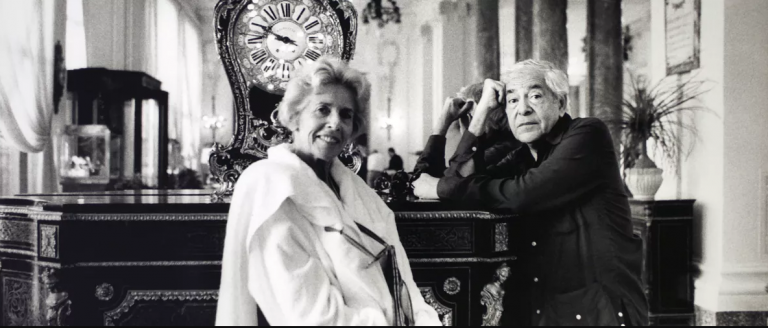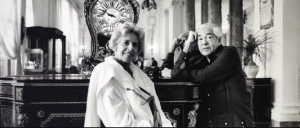 Disappearance of director Nelly Kaplan. Originally from a family of Russian Jews, she arrived in France from Argentina at the age of 22 and began her career as an assistant to the director Abel Gance. In 1969 she shot a provocative film La fiancée du pirate in which Bernadette Lafont played and wrote many erotic books.
Tribute on  France Culture
She also made documentaries of her favorite painters, including Gustave Moreau. You will find it in full below :
Disappearance of the Indian actor Soumitra Chatterjee in more than two hundred films. He said: "If I don't act, I don't exist"
FOUR MOVIES ABOUT THE PAST
1. REVIEW
MOVIES ABOUT THE PAST
ALL YOU WANT TO KNOW ABOUT
1. The Liberator,  Jeb Stuart
(Movies about the past)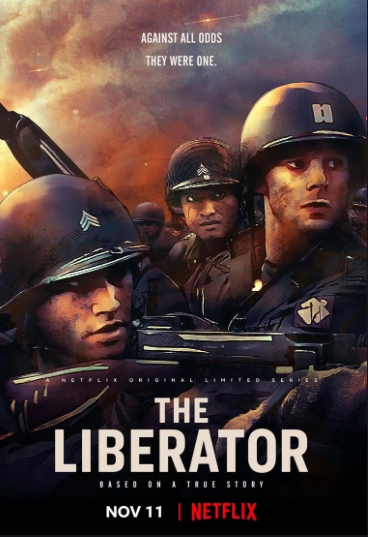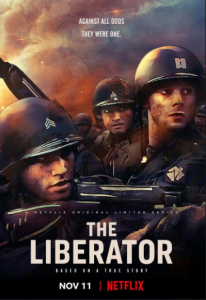 Great animated series created by Jeb Stuart (Die hard, The Fugitive), The Liberator is adapted from the book "The Liberator: One World War II Soldier's 500 Day Odyssey" by Alex Kershaw. He wrote the story of his life as a soldier during the World War II.
Directed by Greg Jonkajtys, the series tells the true story of Felix "Shotgun" Sparks, who served in Europe and reached the gates of the Dachau concentration camp. In four strong and very moving episodes, we focus on the characters in a very special way.
Captain Sparks has a natural gift for authority.  And before leaving for war, he managed to weld together soldiers of different and rebellious origins and these soldiers became his family in Italy during the Battle of Anzio.
These movies about the past still resonates today as extremists advance and moderate rhetoric struggles to make itself heard.
This series was made using a very special animation technique: the trioscope mixing computer-generated images, real-life shots, a technique seen in an animation series on Amazon Prime, Undone, that I have already talked about on this blog.
Four episodes to see right now on Netflix. Hang on, at first the technique is disconcerting but the scenario is incredible and it stays in our memory for a long time.
2. The Life Ahead
Edoardo Ponti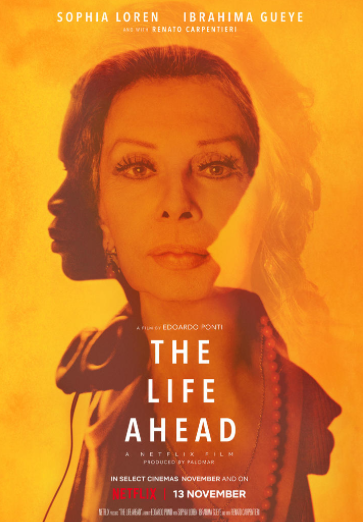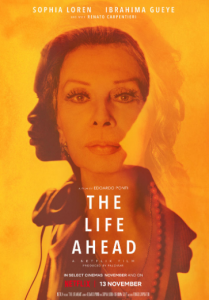 Directed by Edoardo Ponti, screenplay by Ponti and Ugo Chiti, adapted from the novel "La Vie devant soi" by Romain Gary.
Edoardo Ponti, Sophia Loren's son, continues to offer her beautiful roles.
La vie devant soi, a novel written by Romain Gary under the pseudonym of Émile Ajar won the Goncourt for a second time in 1975. A first film had been adapted in 1977 by Moshe Mizrahi with Simone Signoret in the lead part and for which the director had won the Oscar for best foreign film. 
Adapted nowadays, the story takes place this time in Bari in Puglia. Mrs. Rosa, former prostitute, is an Auschwitz survivor. She has opened a boarding house for the prostitutes' children. As a patient of Dr. Cohen, she unwillingly takes in Momo, (Mohamed) a Muslim orphan from Senegal. The child stole his candlesticks from her in a market and the meeting is therefore made in resentment. Neither of them want to be together. For financial reasons, she accepts. Both are forced to make an effort…
A story about love and tolerance
At the age of eighty-five, Sophia Loren is a marvelous interpretation of this elderly woman, who relives the traumas of the Shoah at the end of her life. Her fears, her anger and her expressions of affection are all poignant moments that this film about the past brings to life. The Shoah is part of our lives, of our memory.
The child, Ibrahima Gueye, is also sensational in his role as a child we would like to protect.
To be seen at the moment on Netflix. If the film is a little slow and sometimes messy in its direction, the performance of the two actors and their love make it a film not to be missed.
With Sophia Loren, Ibrahima Gueye and Abril Zamora.
Sophia Loren's carrier
Trailer
3. The Crown, (saison 4)
Peter Morgan
(Movies about the past)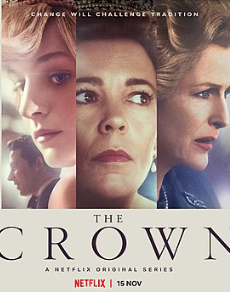 The Crown is a historical series so strong and aesthetically pleasing that each season surprises us with its creativity.
If I was less familiar with the three previous seasons, this season has brought me back to the highlights of my teenage years and then my adult life.
Nothing original however, each time an episode corresponds to an event, and we learn a little more each time about the hardness and inflexibility of the Queen. Usually the royal members don't take offense, this time they complain that the director went too far. This time especially, the members concerned are still alive and the least kind person – apart from The Queen – is none other than the future King, Prince Charles.
The two leading actresses of this season, apart from Olivia Coleman, Emma Corrin and Gillian Anderson (seen in Sex Education, also available on Netflix) deliver perfect and very moving performances.
Emma Corrin interprets Lady Di and bewitches us with her spontaneity, candor and will to live. We see what we already knew, the infidelity of Prince Charles, his depression, the terrible loneliness in which she is locked up and then the will to get out of it. We all know alas, the sad, tragic end of this woman who died at only thirty-six years old, like Marilyn Monroe, and loved by the whole world, except The Crown.
Great actresses
Gillian Anderson is a wonderful interpreter of Margaret Thatcher, the woman whose name was given to a policy, Thatcherism. A woman who imposed herself with ruthless politics. An episode on rising unemployment and poverty bears witness to this.
The imagination of the scriptwriters on the meetings between The Queen and her Prime Minister are among the best moments of this series, four seasons combined.
The dialogues are chiseled and direct. No words too many.
This series is to be seen as a whole. Between the access to The Queen's throne and the marriage of Prince Charles, the political stakes are no longer so high. The dramatic stake inevitably suffers. But it is simply linked to history. This movie about the past and memory of what British history was like reminds us of our own memories, those of a young princess who was denied freedom.
To be seen in its entirety on NETFLIX.
Creator's presentation of the series
Trailer
Lady Di is talking on tv about her split with Prince Charles
Margaret Thatcher saying "No No No"
4. Miss Revolution (Misbehaviour)
Philippa Lowthorpe
(Movies about the past)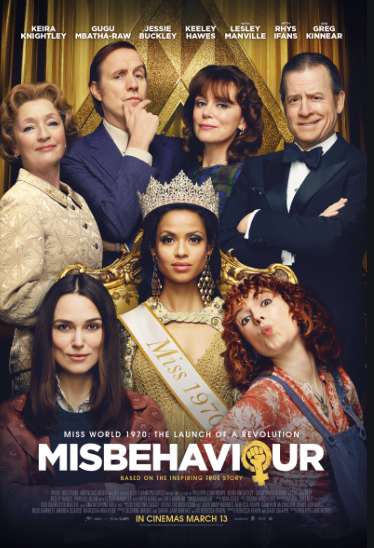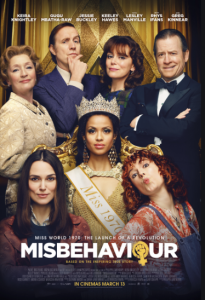 Screenplay: Rebecca Frayn and Gaby Chiappe
I found out that Emma Corrin, who is being honored this week for her performance in The Crown, was also playing in Miss Revolution, a bad French title for a very good movie.
Indeed, Misbehaviour (bad French) tells the story of the birth of the MLF (Mouvement de Libération de la Femme) and the intervention of its founding members during the election of the 1970 Miss Worlds presented by the legendary Bob Hope.
The film is very clever. It shows not only the point of view of the feminists opposed to this fairgrounds competition but also that of the Miss who compete, including South Africa and Grenada for whom this competition is a way to prove to little girls like her that anything is possible. The question asked by Sally Alexander is still relevant today: should it be based on so-called "beauty" criteria? Besides, is there a Mr. France or Mr. World contest?
This film about the past and history of the feminist movement reminds us to whom we owe many of our rights today. But of course, the fight is not over.
The little extra: at the end of the film, we have the chance to know what all these heroic women have become today.
Brilliantly played by a host of actors: Keira Knightley, Greg Kinnear, Gugu Mbatha Raw, Jessie Buckley, Keeley Hawes, Rhys Ifans, Lesley Manville, Philllis Logan.
INDUSTRY
LENA DUNHAM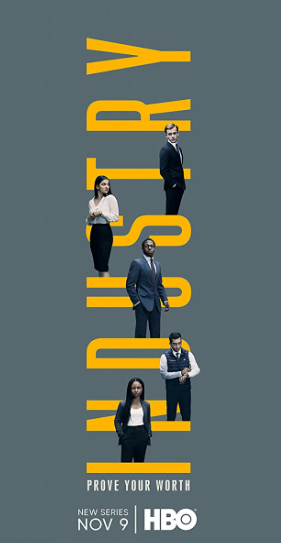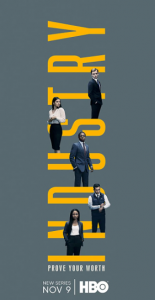 Broadcast on Canal Plus recently, this series takes place in the City (London) and plunges us into the hell of the world of traders.
The heroine Harper, played by Myha'la Herrold is a young  intern who joins the fictional investment bank Pierpoint & Co. Through her, we discover the frantic pace of work of young graduates interns-half of whom are expelled six months later by the bank-and witness the worst behaviour: harassment, abuse of power, risking everything (even one's own life) to land clients who will invest five hundred million dollars in a split second.
Yet I am as fascinated by this series as I was the first time I saw  Wall Street by Oliver Stone (Michael Douglas would pass for a good guy in this series) or The Wolf of Wall Street by Martin Scorsese.
It's an unknown universe, besides, we don't understand anything about what's going on but the speed of the actions makes at times think of a sports competition.
The creators of the series alongside Jane Tranter were also inspired by a real fact: "Moritz Erhardt, a trainee of the Bank of America Merrill Lynch, found dead in the shower of his London apartment in 2013. The 21-year-old man had an epileptic seizure after working 72 hours straight".
And the script was written by two former bankers of The City, Mickey Down and Konrad Kay. 
I'm very keen to know what will become of the heroine. What about you ?
Broadcast on Canal+ and OCS, one episode every Tuesday.
Source : Courrier International
Wall Street, by Oliver Stone.
2. YOUR NEXT MOVIES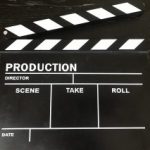 Below, these new trailers:
Jeff Nichols will shoot a spin off of A quiet place (2), expected this summer. He also the director of  Mud and  Loving.
Happiest Season by Clea Duvall, with Kristen Stewart, Mackenzie Davis, Dan Levy
3.

GOOD TIPS FROM MOVIE 

PROFESSIONALS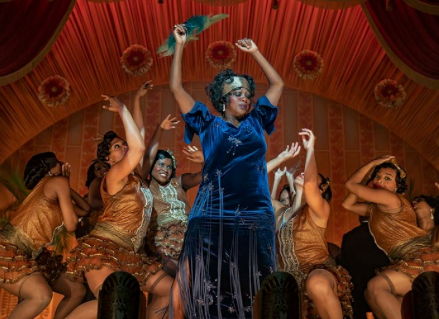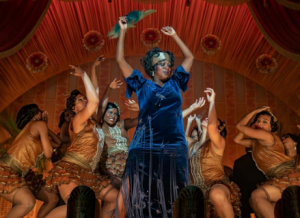 Viola Davis
Margaret Atwood's Top 13 Writing Tips | by Bobby Powers 
The Only Book About Writing You'll Ever Need | by Harris Sockel
Viola Davis and George C. Wolfe Talk 'Ma Rainey's Black Bottom' and Chadwick Boseman's Last Film
Meeting James Ivory  at La Cinémathèque française
Microcosmos camera in La Cinémathèque collection
A book about Isareli cinema by Moshe Zimerman
Digital restoration of  L'âge d'or by Luis Bunuel
Masterclass La Cinémathèque Française: Dialogue Vincent Lindon & Benoît Jacquot
Radio show : rétrofictions, cinq siècles de science-fiction francophone vous contemplent
New book by Gilles Jacob, L'échelle des Jacob
4. 

YOUR EVENING TV PROGRAM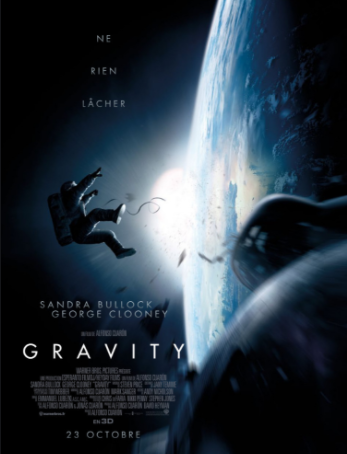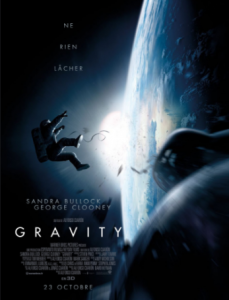 New tv streaming platform : SALTO
On France.tv, we can see the first movies of fourteen directors who are famous today: Bruno Podalydès, Valérie Donzelli, Xavier Dolan, and Alice Winocour, Vincent Mariette…
Every Monday : on France 2, Bodyguard, Netflix series created by Jed Mercurio, with Richard Madden (Game Of Throne) et Keeley Hawes. Directed by John Strickland & Thomas Vincent: a must-see series.
Wednesday 18
Arte : Mon Roi, de Maïwenn, a good movie with Vincent Cassel & Emmanuelle Bercot
Thursday 19
France 3 : Inglourious Bastard de Quentin Tarantino
Arte: Géométrie de la mort: comme chaque jeudi, une série policière sur ARTE.
M6 : 9_1_1_ Lone Star , série sur les pompiers, avec Rob Lowe 
W9: La vérité si je mens  (comédie)
TMC: Le grand restaurant (comédie)
TFW : Sexe entre amis (comédie romantique)
TF1 Series : Zodiac de David Fincher
Chérie 25: La Défense Lincoln (polar)
Friday 20
Arte : Un enfant disparaît de Urs Egger, suivi d'un documentaire sur Jane Birkin
LCP : Mandela un symbole contre l'Apartheid
Canal+ Cinéma: À couteaux tirés
Saturday 21
Arte : L'Odyssée de l'écriture
Sunday 22

Arte: L'échange de Clint Eastwood, avec Angelina Jolie et John Malkovich
TF1 : En eaux troubles
France 2 : Quantum of Solace suivi de Red Sparrow
TFX : Gravity
6Ter: Les femmes du 6ème étage
Monday 23
France 2 : Bodyguard 
Arte : Drive, with Ryan Gosling  by Nicolas Winding Refn, followed by a documentary on Ryan Gosling
Canal+ : nouvelle série : PATRIA
Tuesday 24
Arte : La face cachée des énergies vertes
Wednesday 25
France 2: La famille Bélier
Canal+ : Resistance
USHUAÏA
Ushuaia tv programme as from November 10
5. PLATFORMS
Arte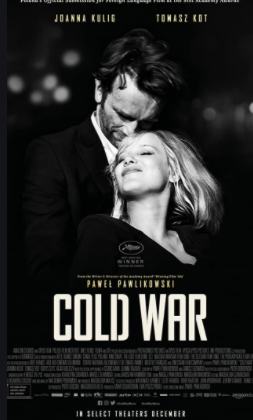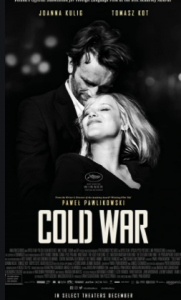 Documentary
Franck Llyod Wright, le phenix de l'architecture
Seiji Ozawa, l'un des derniers chefs d'orchestre
Mozambique : Les Rangers de Gorongosa en guerre contre les braconniers 
Bhoutan : vent de changement au pays du bonheur
Music
Jane Birkin au Casino de Paris
Film
Le Poirier Sauvage de Nouri Bilge Ceylan
Transit, de Christian Petzold
Lazzaro Felice, primé à Cannes pour le meilleur scénario.
Series
La Chaîne Parlementaire
LCP offers you a lot of good documentaries: here
La Cinémathèque Française
All retrospectives are postponed.
On Henri plateform, a cult movie everyday
Movies and series to watch 
on

NETFLIX

Jingle, Jangle,  by David E. Talbert, with actor Forest Whitaker, Keegan-Michael Key, Hugh Bonneville, Ricky Martin 
Dash & Lily de Joe Tracz, with Miroir Francis, Austin Abrams
Star Trek: Discovery: by Bryan Fuller & Alex Kurtzman , with Sonequa Martin-Green, Doug Jones…
Hostages (series), by Omri Givon, Rotem Shamir, with Jonah Lotan, Ayelet Zurer…
Les Mondes extraterrestres · Alien worlds (series), as from December 2nd
Tiny pretty things, as from December 14th. Created by Michael MacLennan, with  Lauren Holly, Kylie Jefferson…
The Call, as from November 27th. By Lee Chung-Hyun, with Park Shin-Hye, Jun Jong-Seo…
Finding Agnes, by Maria Ancheta, with Jelson Bay, Sue Ramirez
L'incroyable histoire de l' île de la rose, by Sidney Sibilia, with Elio Germano…..As from December 9th
Quoiqu'il arrive, je vous aime, as from November 20th
Live by Night, de Ben Affleck, as from November 18th
Much Loved, Nabil Ayouch, as from December 1st
Mank, by David Fincher, as from December 4th
The Midnight sky, with and by George Clooney, with Felicity Jones, as from December 23rd
The Prom, by Ryan Murphy, with Meryl Streep & Nicole Kidman, as from December 11th
Ma Rainey's Black Bottom , as from December 18th   with last performance of Chadwick Boseman, produced by Denzel Washington
On December 25th
Bridgerton, created by Chris Van Dusen and produced by Shonda Rhimes.
Adapted from Julia Quinn novels, which followed the lifestyles of London's high society.
With:
Julie Andrews pour la voix de Lady Whistledown, Golda Rosheuvel, Jonathan Bailey, Luke Newton, Luke Thompson, Claudia Jessie, Nicola Coughlan, Ruby Barker, Sabrina Bartlett, Ruth Gemmell, Adjoa Andoh, Polly Walker, Bessie Carter et Harriet Cains.
Films, series & documentaries
on  
Prime Video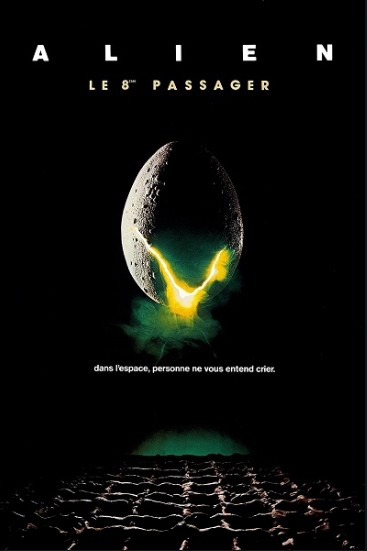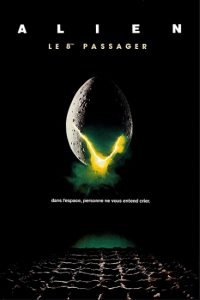 Now:
Alien & Predator saga are available on the platform:
Remembering the first trailer of  Alien:
Truth Seekers, de Nick Frost
Palm Springs by Max Barbakow in January 2021
Movies & series 
by 
Canal+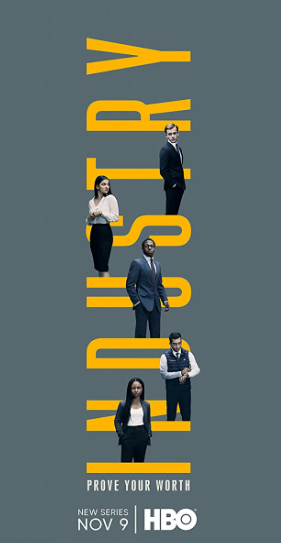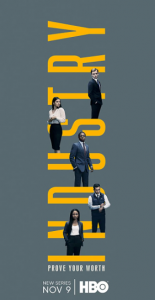 Now:
Parks & Recreation
Notre Dame,  by and with Valérie Donzelli & Pierre Deladonchamps
Antidisturbios
His dark materials, Philip Pullman 's movie,  as from November 17th
Resistance, by Jonathan Jakubowicz with Jesse Eisenberg
Un divan à Tunis, by Manèle Ladibi Labbé,  with Golshifteh Farahani
Patria, Aitor Gabilondo, as from November 23rd
Movies and series to watch 
on Starzplay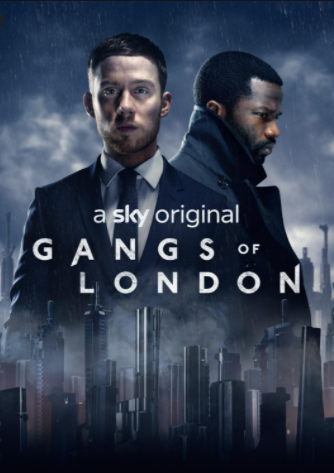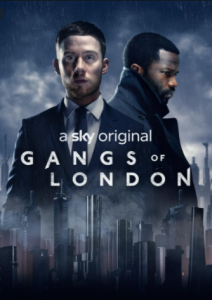 Gangs of London, by Gareth Evans, with Joe Cole, Sope Dirisu…
Godfather of Harlem, by  Chris Brancato & Paul Eckstein with Forest Whitaker
Seduced: Inside the NXIVM cult -By Cecilia Peck .  India Oxenberg 's story within NXIVM cult which obliged its member to be sexual slaves 
The Spanish Princess, by Emma Frost  Mattew Graham, with Charlotte Hope
High Fidelity, by Veronica West & Sarah Kucserka
Movies and series to watch on Apple TV
Matthew McConaughey and Oprah Winfrey
Wolfwalkers, by Tomm Moore & Ross Stewart, as from December 16th
Movies and series to watch 
on Disney+
Raya and the last dragon. Date of release not given yet.
The new Muppet Show
The Mandalorian, season 2
Christmas
Soul, by Pete Docter et Kemp Powers with Jamie Foxx, Tina Fey 's voices
And for laughter : Home alone
Stay safe !