A brillant movie. Joker is the strongest movie I have seen so far.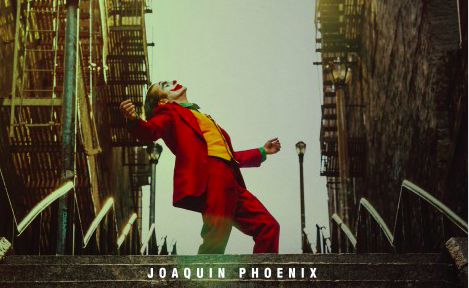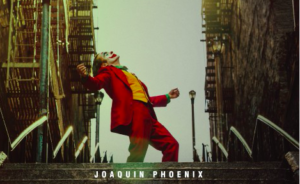 A clown in the city
Joaquin Phoenix at his best
Pitch: the origins of Joker, Batman's worst enemy.
The profession of actor takes on its full meaning in Joker embodied by Joaquin Phoenix.
Joker, a highly successful film, is multi-referenced. Yet by his treatment, he is unique in the series of superheroes.
Joaquin Phoenix's extraordinary performance and the subjects covered (obsession with fame, propensity for violence), make us think of Robert De Niro's genius in Taxi Driver and especially The King of Comedy, two films directed by Martin Scorsese.
We think also of Stanley Kubrick for madness, and Raymond Carver's short story,What We Talk About When We Talk About About Love, adapted on screen by Alejandro González Iñárritu's with his movie Birdman played by the incredible Michael Keaton, who contemplates his past glory in the mirror, (Tim Burton's Batman actor) and turns into madness.
But Joker doesn't stop there.
Joker in the movie history
In the history of cinema, the clown's face embodies  through his make-up, his smile, his wig, our sadness and our madness. The clown needs an audience to exist, without it, he is nothing.
Gelsomina played by Giulietta Masina in La Strada of Federico Fellini turns mad when a man she admires, a tightrope walker dies.
The evil clown, seen in the first film adaptation of The Laughing Man written by Victor Hugo and directed by Paul Leni in 1928 inspired the creation of the character of Joker by Bill Finger, Bob Kane and Jerry Robinson.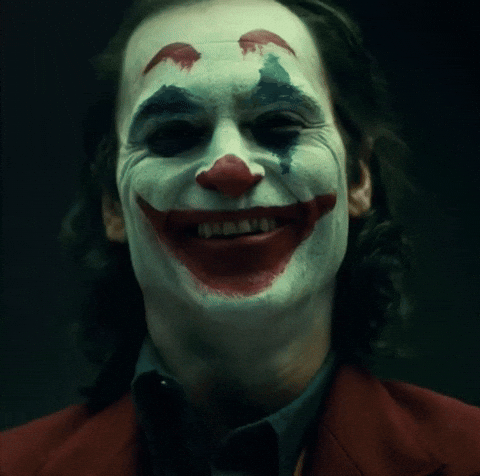 In Todd Philipps' Joker, Arthur Fleck (Joaquin Phoenix), lives alone with his mother (played by the talented Frances Conroy). Every day, he is humiliated in his job as a sales clown. Then he is shaken by huge laughter that annoys or frightens passers-by . Yet, he resists to madness until he discovers his past.
The omnipresent cello, the powerful music composed by Hildur Guðnadóttir (Emmy Award for the Chernobyl series) perfectly matches the sublime and desperate dance of Arthur Fleck.
Arthur is invisible, Arthur dreams of being famous.
He is considered by others as a loser and like Robert de Niro -magistral in this movie where he plays the opposite role to the one he had in The King of Comedy– finds his salvation only in violence.
A whole universe
Nicki Ledermann's makeup (The Greatest Showman) and Mark Bridges' costumes (Phantom Thread, Boogie Nights, Magnolia…) make Arthur Fleck's character even more real.
Joker becomes increasingly violent, obsessed with ephemeral glory in a world where men and women face greater economic difficulties.
Joaquin Phoenix's close-ups of his face, the green lights that sublimely contrast with the red, remind us of David Fincher's light.
Joker's destiny is a straight line, (wide shots of the rails, of the road that crosses Gotham City).
Basically, there is no escape. The stairs symbolize the rise and fall of the character in his own madness.
The eight minutes of applause at the Venice Mostra is a deserved success. Todd Phillips made a committed film.
Joker is anything but Happy. This film is a work of art.
A movie to see right now.