I chose for you movies to offer and to watch during the holidays.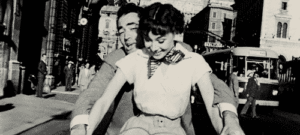 Movies to offer and to watch
This year, there were many good movies, so if you were too busy to watch them, I've chosen a few you may see during the festive holidays, and gift ideas to spend good times with your family, alone, as a couple, with friends, in short you understood me, as you want.
For young and old, I recommend, for having seen it with my nieces, Frozen 2,, funny, better shot, and  feminist with beautiful songs. Also in animation: J'ai perdu mon corps and Le voyage du Prince.
Star Wars (obviously, would have said  Zahid in Atypical, a great series on Netflix), and for the older ones, A Hidden Life by the great director Terrence Malick.
A moving documentary Pahokee, which takes us to Florida, to the heart of American youth from the underprivileged classes.
Scheduled for release on December 25: La Vérité – Directed by Hirokazu Kore-Eda, Starring Catherine Deneuve, Juliette Binoche, Ethan Hawke, Clémentine Grenier, Manon Clavel.
And to be seen on January 1st or maybe the 2nd (#hangover) not to be missed under any circumstances:
Greta Gerwig's new adaptation of Little Women , starring Meryl Streep, Saoirse Ronan, Timothy Chalamet, Florence Pugh, Emma Watson.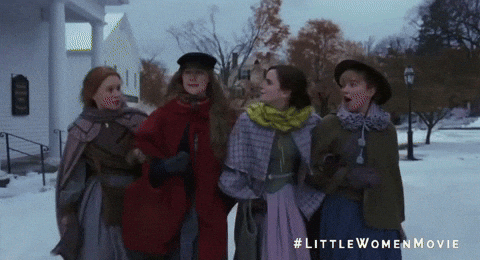 On Netflix, to be seen at the moment #Christmasmovies:
A Norwegian series: Home for Christmas

A very Murray Christmas

: with Bill Murray …Obviously

Un Safari pour Noël

The Holiday

Sex Education

 (teenage series)

The Crown : chef d'oeuvre absolu sur la vie de la Reine d'Angleterre
And still in movie theaters:
La Belle Époque, joyful movie directed by Nicolas Bedos
Gift advice: 
Series:  Friends, The Handmaids Tale, Twin Peaks, Chernobyl…
Movies: Once upon a time in Hollywood , El Reino, Parasite, Vice, Blackkklansman, Green Book, Roma, The King Lion.
And: Unlimited movie subscriptions (UGC, Pathé Gaumont, MK2…) or subscriptions to movie platforms (among others: Netflix, 10 Euros per month, Amazon Prime 49 Euros per year, OCS 10 Euros per month)…
HOLIDAY HOMEWORKS : To watch for the first time or watch it over and over, on your screens during the Festive Holidays (none exhaustive list): 
Casablanca, Manhattan, Chaplin (all, with a preference for City Light), The Holiday, 'Singin in the rain', Breakfast at Tiffanys, Home Alone, Vertigo, Indiana Jones, The Godfather, La La Land, Whiplash, First Man, Forrest Gump…
Documentaries: Quincy Jones, Diana Ross and Stevie Wonder for the absolute feel good of their music.
For Sci-fi fans: Alien, Star Wars, Interstellar, Alone on Mars, Blade Runner, and Gravity.
And my favorite series: Mad Men
As a gift, the trailer of James Bond next movie to be released in April 2020.
HAPPY HOLIDAYS!