Your summer films and series
Summer films and series to stream and to watch in movie theaters.
STILL IN THEATERS AND TO WATCH THIS SUMMER
Summer Drama
L'île rouge by Robin Campillo
Showing up, by Kelly Reichardt
Les herbes sèches by Nuri Bilge Ceylan
Summer action films
Mission Impossible, Dead Reckoning Part I by Christopher McQuarrie
Indiana Jones and the dial of Destiny, by James Mangold
Sisu, de l'or et du sang by Jalmari Helander
Summer ' comedy films 
Barbie, by Greta Gerwig
Asteroid City, by Wes Anderson
Summer 'Animation films
Elementals by Peter Sohn
Spider Man across the spider-verse by Joaquim Dos Santos, Kemp Powers
Marcel, le Coquillage (avec ses chaussures), by Dean Fleischer-Camp
Summer Doc
Les filles d'Olfa by Kaouther Ben Hania
Caiti Blues, by Justine Harbonnier
Welfare, by Frederick Wiseman
Dancing Pina, by Florian Heinzen-Ziob
Summer Romance
Rendez-vous à Tokyo, by Daigo Matsui
Love life by Kôji Fukada
Une nuit, by Alex Lutz
Summer Thriller 
Limbo by Soi Cheang
Les ombres persanes by Mani Haghighi
Misanthrope,by Damián Szifrón
Master & Gardener by Paul Schrader
Dernière nuit à Milan by Andrea Di Stefano
Summer biopic 
Oppenheimer by Christopher Nolan
FESTIVALS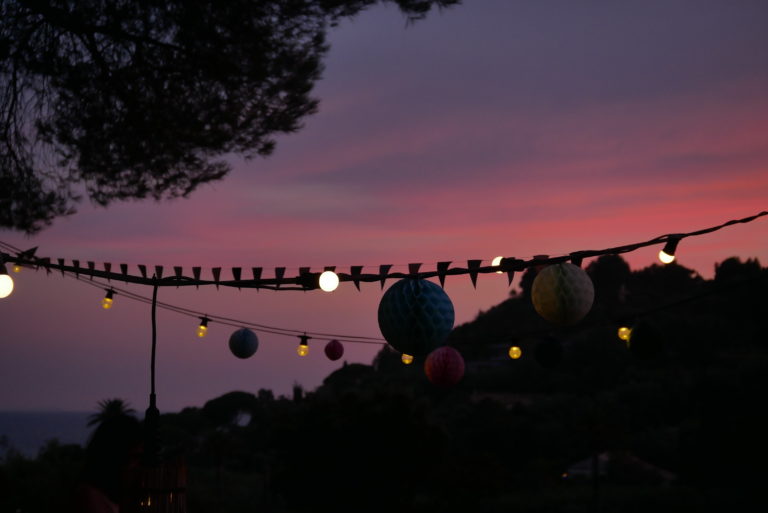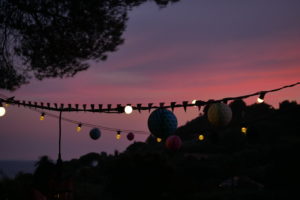 Outdoor theaters 
Festival du film Insolite de Rennes le château : August 3 to August 7
As of September
Women Make Waves International Film Festival
Created in 1993, the Women Make Waves International Film Festival celebrates its 30th anniversary in France, the cradle of cinema and feminism, at the Forum des images from September 19 to October 8!
30 women directors from different generations are in the spotlight, with fiction, documentary, animation and experimental films.
At a time when the international situation remains tense and Taiwan's place is more crucial than ever in the global geopolitical balance, it's the perfect time to present the diversity of its faces through 30 films directed by women.
Eight of them, along with festival members, will accompany their films and take part in two round-table discussions.
Festival Play It Again !
From September 13 to 26, Play It Again! will offer viewers in nearly 300 cinemas the chance to see or re-see on the big screen a selection of the year's finest classics in newly restored versions, a retrospective of "Heroines in the Cinema", outdoor screenings as part of the European Heritage Days, and a variety of other activities.
Expected films
The Creator, Gareth Edwards
In the near future, humans and artificial intelligence (AI) wage a merciless war.
Joshua (John David Washington), an ex-special forces agent weakened by the disappearance of his wife (Gemma Chan), is recruited to track down and neutralize The Creator, the elusive architect of an advanced AI weapon that could end the war… and destroy all of humanity.
With the help of an elite unit of agents, Joshua crosses enemy lines and penetrates the heart of their dangerous territory.
He soon discovers that the deadly weapon he's charged with destroying is none other than a superior artificial intelligence in the guise of a young child…
Dune 2, Denis Villeneuve 
ALL YOU WANT TO KNOW ABOUT  FILMS & SERIES IN THEATERS & AT HOME THIS SUMMER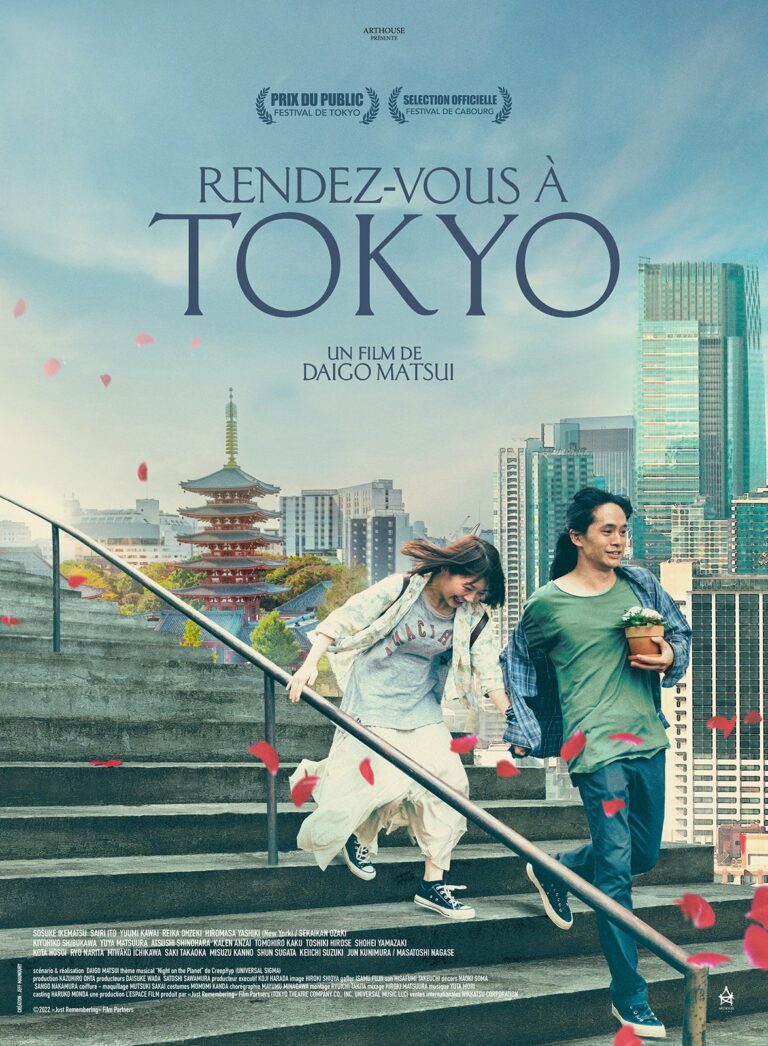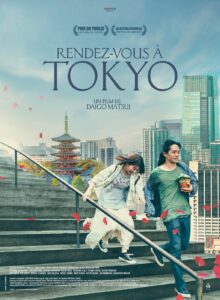 Rendezvous in Tokyo, Daigo Matsui
Synopsis
Every 26th July is different…
It's the day they met, the day they fell in love and the day they parted ways.
Seven meetings between a professional dancer and a taxi driver in modern-day Tokyo.
Love and wanderings in the heart of Tokyo
From their break-up to their first meeting, Rendezvous in Tokyo takes us through seven years of life, every 26 July, the anniversary day of Teruo, a contemporary dancer, and Yo, a taxi driver, from the pandemic to previous years.
In a very nostalgic tone, we follow their desires, their history, in the heart of Koenji, one of the Japanese capital's trendiest districts.
Teruo and Yo love the same film, Jim Jarmusch's Night On Earth (five sequences around the world in taxis) because they are looking for the same thing.
Daigo Matsui creates an atmosphere of lightness (the whole film takes place in summer) and gentleness, in the heart of a hectic city.
The characters are in search of love or escape.
Yo's "strange" voice and Teruo's gestures create a beautiful love ballet.
Despite a few long scenes, the beauty of the dialogue and the scenes shot at night in the city keep us smiling right up to the last frame.
The release date of 26 July was perfect.
With Sosuke Ikematsu, Sairi Itô, Yumi Kawai
Cycle Jim Jarmusch from 1 August on Arte.tv
IN CINEMAS ON 26 JULY 😉
TRAILER NIGHT ON EARTH
TRAILER RENDEZVOUS IN TOKYO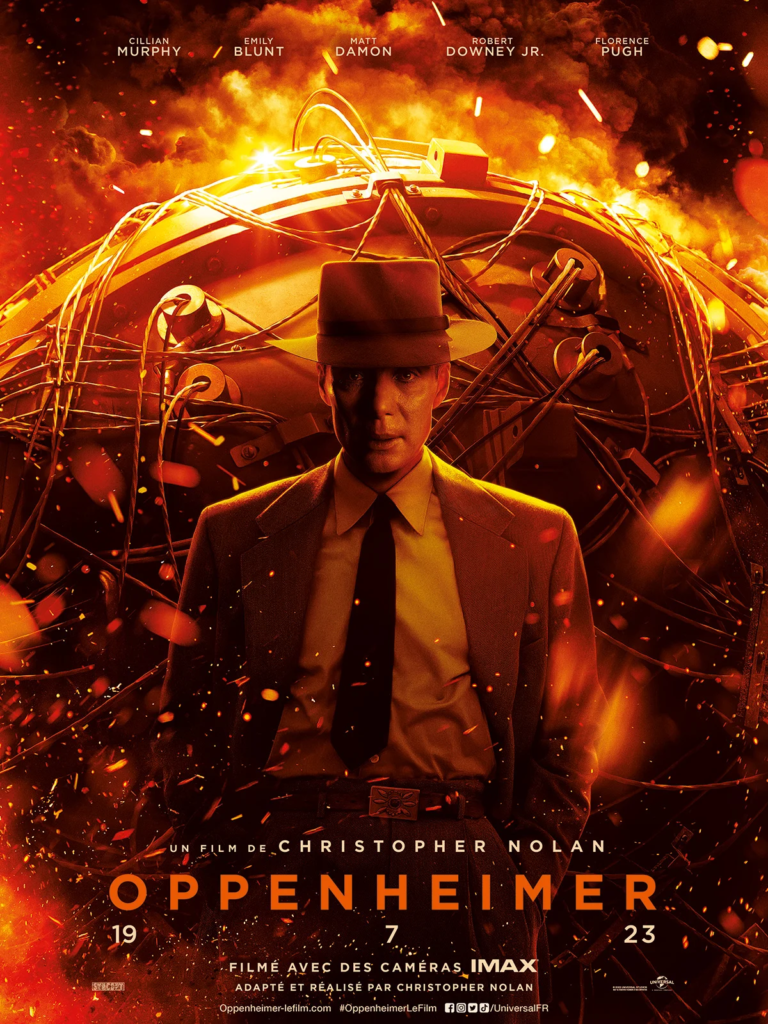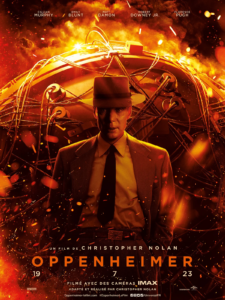 Synopsis
Science history
As everyone knows, Christopher Nolan has a passion for science and, above all, for time.
Like Spielberg, he took up filmmaking at an early age (seven), shooting scenes inspired by Star Wars (his uncle worked at NASA and sent him videos of rocket delays).
Later, after being robbed, he made Following, a film about strangers being followed in crowds. Then came Memento, which we all know for its original screenplay (an idea suggested by his brother Jonathan) and its prodigious direction.
Then came the success of The Prodigy, Batman, Interstellar, Inception, Dunkirk, Tenet and his latest and, in my opinion, best film, Oppenheimer.
While Hollywood is churning out biopics based on the same model, Christopher Nolan films the life of a man through science and the history of his country, the United States, based on the adaptation of a book, American Prometheus: The Triumph and Tragedy of J. Robert Oppenheimer (2005) by Kai Bird and Martin J. Sherwin.
Cillian Murphy, an actor made famous by the Peaky Blinders series and a regular in Christopher Nolan's films, brilliantly plays the role of this scientist nicknamed "the father of the atomic bomb".
The plot follows three periods: Oppenheimer's rise from Cambridge to Los Alamos between the 1920s and 1940s, his audition for security clearance in 1954 and the confirmations of this audition by Lewis Strauss.
Christopher Nolan alternates between colour during the rise and life of the scientist and black and white, the dark period during which he was the victim of a vendetta underMcCarthyism.
The female characters – two women in Oppenheimer's life, Katherine Puening, a biologist and botanist, played by Emily Blunt, and Jean Tatlot, a doctor and psychiatrist, played by Florence Pugh – will influence the scientist's life.
Cillian Murphy is as inhabited as the film itself, a masterpiece of editing, images, music (Ludwig Göransson) and rhythm, crescendoing like a bomb exploding in our faces.
As Albert Einstein, Oppenheimer was Jewish and his first thoughts, when he developed the bomb, were to put an end to the war and help Jews in Europe. But the research of the "Manhattan District" led by Major-General Leslie Richard Groves, played by Matt Damon, takes time, and so did politics…
Oppenheimer denounces real American politics, but also the dangers of war and the bomb, at a time when Ukraine is still being bombed by Russia and the planet is under constant threat from the arms race.
This complex, beautiful, sad and sensational film is a reflection of our times.
In cinemas now.
The Resort, Sam Esmail  & Andy Siara
Synopsis
Emma and Noah Reed are celebrating their wedding anniversary in Mexico.
While there, they become interested in the disappearance of two young adults fifteen years earlier, an unsolved case that could jeopardise their union.
A journey in the intimacy of a couple
Do Emma (Cristin Milioti) and Noah (William Jackson Harper) still love each other?
A silence is weighing on them but we don't know why.
While depressed and running away from her husband, Emma stumbles across a fifteen-year-old mobile phone in the jungle.
Suddenly, she is passionate about her investigation: finding out what happened to a young couple who disappeared during a cyclone, but whose bodies have never been found.
Ready to risk her life to find out what happened, she sets out to investigate. Her husband, hoping to reconnect with her, pretends to be interested.
One funny, irrational, sad and frightening event follows another, alternating between past and present.
This funny and bitter series takes us, in the manner of White Lotus (series), on an exotic social satire, to the heart of a couple's intimacy.
Will the investigation bring them close enough to get back together?
What do we need to be happy?
This intelligent series starring some convincing actors is currently available on Canal Plus.
NOW ON CANAL +
SUMMER FILMS IN MOVIE THEATERS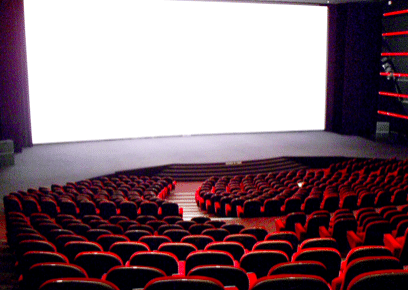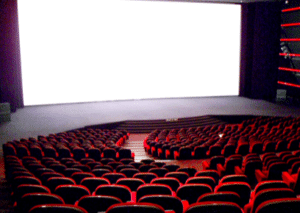 Sur la branche, Marie Garel-Weiss
Mimi is almost thirty and still dreaming of what she might do when she grows up. When she decides to look for a job, she meets Paul, a lawyer on the sidelines.
Together they try to defend Christophe, a small-time conman who insists he is innocent. While Paul sees the case as a way of redeeming himself, Mimi sees it as a mission, a path to justice and the truth.
Sabotage, Daniel Goldhaber
With Ariela Barer, Kristine Frøseth, Lukas Gage
Faced with an ecological emergency, a group of young activists set themselves a dangerous mission: to sabotage a pipeline that transports oil across the United States. Because sometimes, the only way to be heard is to take action.
Blanquita, Fernando Guzzoni
With Laura Lopez Campbell, Alejandro Goic, Amparo Noguera
Blanca (18) lives in Santiago in a home for minors run by the priest Manuel Cura (50).
A key witness in a sex scandal involving Chilean politicians, Blanca finds herself thrust into the media spotlight by Manuel. She becomes a feminist heroine …
La Vache qui chantait le futur, Francisca Alegría
With Léonor Varela, Mia Maestro, Alfredo Castro
Cecilia, a city surgeon, has to rush back with her two children to the family farm where her father and brother live in southern Chile.
At the same time, dozens of cows are struck down by a fatal disease and Cecilia's mother, who has been missing for several years, reappears.
SUMMER FILMS AS OF AUGUST 2ND
Yannick, Quentin Dupieux : free for all Yannick !
With Raphaël Quenard, Blanche Gardin, Pio Marmaï
In the middle of a performance of "Le Cocu", a very bad boulevard, Yannick gets up and interrupts the show to take over the evening…
Tropic, Edouard Salier
With Pablo Cobo, Louis Peres, Marta Nieto
Twins Lázaro and Tristán are part of a military programme to train the best astronauts of tomorrow.
Their mother has sacrificed everything to help them achieve this goal. But their dream is shattered and the family unit explodes when Tristán is contaminated by a toxic residue that transforms him physically and mentally.
En eaux très troubles, Ben Wheatley
With Jason Statham, Jing Wu, Cliff Curtis
A supercharged action film, this second opus is even more gigantic than 2018's blockbuster, plunging viewers into ever deeper waters, teeming with fearsome megalodons, and much more…
Le Colibri, Francesca Archibugi
With Pierfrancesco Favino, Kasia Smutniak, Bérénice Bejo
The life of Marco Carrera, nicknamed "The Hummingbird", a life of absolute love, loss and coincidence.
Yamabuki, Yamasaki Juichiro
Starring Kilala Inori, Yohta Kawase, Misa Wada
Maniwa, a small mining town in western Japan. Chang-su, a debt-ridden former rider with the South Korean team, works in a quarry. He lives with Minami, who has run away from her husband. Yamabuki, a schoolgirl, begins a silent protest at a crossroads.
Les Tournesols sauvages, Jaime Rosales
With Anna Castillo, Oriol Pla, Quim Ávila
Julia, a 22-year-old single mother of two in Barcelona, dreams of freedom and emancipation. Like a sunflower relentlessly following the light, she sets off to seek the sun under other horizons. When chance brings two men she once knew back into her life, she finds herself confronted by conflicting emotions.
The Wastetown, Ahmad Bahrami
Starring Baran Kosari, Ali Bagheri
Guilty of murdering her husband, Bermani is imprisoned for 10 years. When she is released, she sets off in search of her young son and visits the scrapyard where her brother-in-law works…
SUMMER FILMS AS OF AUGUST 9TH
La Voie Royale,  Frédéric Mermoud
With Suzanne Jouannet, Marie Colomb, Maud Wyler
Sophie is a brilliant schoolgirl. Encouraged by her maths teacher, she leaves the family farm to study science in a preparatory class. Through encounters, successes and failures, and in the face of fierce competition, Sophie realises that her dream of entering Polytechnique is more than just a competitive examination.
Un coup de maître, Rémi Bezançon
With Vincent Macaigne, Bouli Lanners, Bastien Ughetto
Art gallery owner Arthur Forestier represents Renzo Nervi, a painter in the midst of an existential crisis. The two men have been friends for as long as they can remember, and even though they have nothing in common, their love of art brings them together. Lacking inspiration for several years, Renzo is gradually sinking into a radicalism that is making him unmanageable…
Les Avantages de voyager en train, Aritz Moreno
With Luis Tosar, Pilar Castro, Ernesto Alterio
Helga, a Madrid publisher, has just had her husband committed to a psychiatric clinic. On the train home, she meets Dr Angel Sanagustín, who shares his most fascinating, sordid and obsessive experiences with her. This encounter shakes Helga to the core and plunges her into deep introspection.
Animalia, Sofia Alaoui
With Oumaïma Barid, Mehdi Dehbi, Fouad Oughaou
Itto, a young Moroccan woman of modest origins, has adapted to the opulence of her husband's family, with whom she lives. Just as she was looking forward to a peaceful day without her in-laws, supernatural events plunge the country into a state of emergency.
24 heures à New-York,  Vuk Lungulov-Klotz
With Lio Mehiel, Cole Doman, MiMi Ryder
Feña is a young trans man living a hectic life in New York. In the course of a single day, his Chilean father, his ex-boyfriend and his 13-year-old half-sister are reunited.
SUMMER FILMS AS OF AUGUST 16TH
La Bête Dans La Jungle, Patric Chiha
With Anaïs Demoustier, Tom Mercier, Béatrice Dalle
For 25 years, in a huge nightclub, a man and a woman wait together for a mysterious event. From 1979 to 2004, the story of disco and techno, the story of a love affair, the story of an obsession. The "thing" will eventually manifest itself, but in a far more tragic form than expected.
Reality, Tina Satter
With Sydney Sweeney, Josh Hamilton, Marchant Davis
On 3 June 2017, twenty-five-year-old Reality Winner is questioned by two FBI agents at her home. This seemingly mundane, sometimes surreal conversation, with every line of dialogue taken from the authentic interrogation transcript, paints a complex portrait of an American millennial, US Air Force veteran…
Strange Way of Life, Pedro Almodóvar
With Pedro Pascal, Ethan Hawke, Manu Ríos
Silva crosses the desert on horseback to find Jake, whom he knew twenty-five years earlier when they were both hitmen.  Silva wants to reconnect with his childhood friend, now a sheriff, but the reunion is not his only motivation…
Fermer les yeux, Victor Erice
With Manolo Solo, José Coronado, Ana Torrent
Julio Arenas, a famous actor, disappears during the shooting of a film. His body is never found, and the police conclude that it was an accident. Twenty-two years later, a television programme devotes an evening to this mysterious case.
Quand les vagues se retirent, Lav Diaz
With John Lloyd Cruz, Ronnie Lazaro, Don Melvin Boongaling
Lieutenant Hermes Papauran, one of the Philippines' top investigators, finds himself in a profound moral dilemma. As a member of the forces of law and order, he is a privileged witness to the deadly anti-drug campaign that his dedicated institution is waging.
SUMMER FILMS AS OF AUGUST 23RD
Retribution ,  Nimród Antal
With Liam Neeson, Noma Dumezweni, Jack Champion
A businessman discovers that a bomb has been planted in the car he is driving by an unknown assailant. The assailant orders him to perform a series of actions throughout the day or the bomb will explode… killing him and his family.
Anatomie d'une chute, Justine Triet
With Sandra Hüller, Swann Arlaud, Milo Machado Graner
Sandra, Samuel and their visually impaired 11-year-old son Daniel have been living away from it all in the mountains for a year. One day, Samuel is found dead at the foot of their house.
An investigation into the suspicious death is opened. Sandra is soon charged, although there is some doubt as to whether it was suicide or homicide. A year later, Daniel attends his mother's trial.
Hypnotic,  Robert Rodriguez
With Ben Affleck, Alice Braga, JD Pardo
Determined to find his daughter, Detective Danny Rourke investigates a series of robberies that could be linked to her disappearance. But the criminals he is chasing are far more Machiavellian than he imagined: they hypnotise his daughter's life.
Infiltrée,  Justin Lerner
With Karen Martínez, Rudy Rodríguez, Pamela Martínez (II)
Sarita learns that her sister's new boyfriend is part of a dangerous gang. When she disappears after a night out, she immediately suspects him and sets out to find a way to infiltrate his gang. Ready to do anything to uncover the truth, she finds herself implicated in their crimes.
Vera,  Tizza Covi, Rainer Frimmel
With Vera Gemma, Daniel De Palma, Sebastian Dascalu
Vera, a platinum blonde actress with a cowboy hat screwed on her head, is struggling to make a career for herself in the shadow of her father, Giuliano Gemma, an icon of Italian cinema in the 1960s. She lives from day to day in the small world of showbiz, tired of her superficial relationships.
Movies to come (and we are looking forward to it):
The Color Purple, Blitz Bazawule ("Black Is King," "The Burial of Kojo") and produced by Oprah Winfrey, Steven Spielberg, Scott Sanders and Quincy Jones.
Expected December 25th.
Bottoms, Emma Seligman
Wonka, Paul King, in December.
 TIPS ON MOVIE WRITING 
Scott Myers : Go into the story
SUMMER FILMS & SERIES PROGRAM ON TV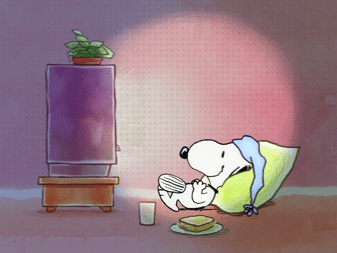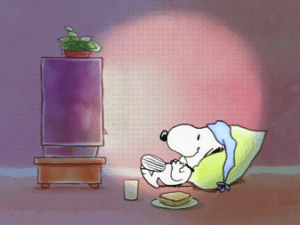 DOWNLOAD YOUR SUMMER TV PROGRAMME
 ARTE ' SUMMER FILMS & SERIES  
FILMS
Moka, Frédéric Mermoud
Shattered by the death of her son, a woman sets out to track down the hit-and-run driver… How far will she go to get justice? A troubling face-off between two great actresses, Emmanuelle Devos and Nathalie Baye.
Charlie & Louise
Two twins separated as babies are reunited… Joseph Vilsmaier, director of "Stalingrad" and "Comedian Harmonists", successfully adapts a great German classic of children's literature.
Docs
Toutes musclées, Camille Juza
For women, long forbidden to take part in sport, or to do so only under certain conditions, it's an undeniable conquest, wrested by hard struggle from a world jealously defended by men. But the armies of women devoted to abs and glutes, and the countless restrictions that still govern women's top-level sport, cast a harsh light on a complex reality.
Brian Wilson The Beach Boys' genius prevented, Christophe Conte
Between Californian insouciance and dark thoughts, an incursion into the tormented psyche of Brian Wilson, the brilliant older brother who invented the refined sound of the Beach Boys.
Series
"The singer and the dictator": a crazy musical dive into 80s Lima
On arte.tv from 27/07 to 01/12
On ARTE Thursday 3 August at 23:20
In the Lima of 1986, salsero Héctor Lavoe meets one of his look-alikes, an inveterate loser. An extravagant, frenzied Peruvian series fuelled by black humour and music.
The work of Diego and Daniel Vega, filmmaker brothers who won the Cannes Film Festival for their feature film Octubre (winner of the 2010 Un Certain Regard Jury Prize), and a rare international series made in Peru, this wild and extravagant story is loosely based on the real-life Héctor Lavoe and his song "El día de mi suerte" ("My lucky day").
His heroes are fuelled by various substances, from pills to voodoo potions, but above all by music and the mad hope of changing their destiny.
In their wake, we wander through a Lima frantically occupied with survival and, despite the evidence of general disaster, with dreaming. Populated by burly bodyguards, enlightened cultists, punk kids and schemers of all kinds, it's a very bad trip with a radical change of scenery and a fine cast.
The award-winning New Zealand series "Rurangi" by Max Currie: a transgender activist's touching quest for self
On arte.tv from 14/07/2023 to 31/12/2023 .
Returning to his home village after his gender transition, young Caz must rebuild his relationship with those closest to him. A sensitive series that embraces the transgender experience.
Written and performed by a team from the queer community – all the transgender characters are played by actors who are also queer, starting with the excellent Elz Carrad – Rurangi shows, without being angelic, several facets of this singular experience.
International Emmy Awards: Best Short Series.
Pour l'or de Tsilanga (Country queen)
In Kenya, a young founder of an events agency must save her family's land from predation by a mining company. Captivating and moving, the series "Pour l'or de Tsilanga" paints a sensitive picture of Kenya, violently contrasted between rich and poor, towns and villages.
Summer films and series to watch

on Netflix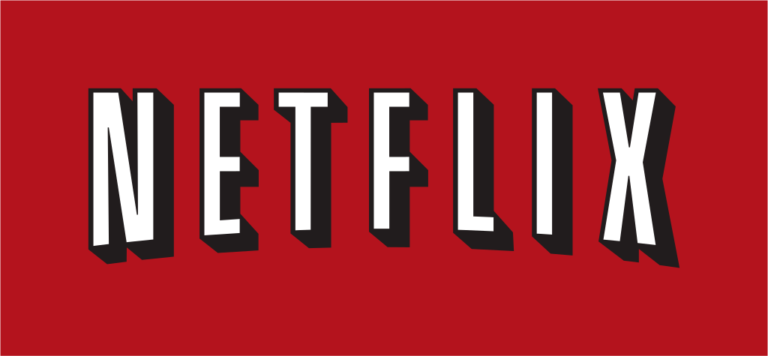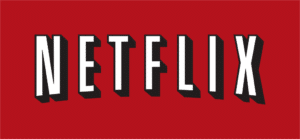 SUMMER SERIES
Black Mirror, S6 , Charlie Brooker & Jessie Armstrong
Please like me, Josh Thomas
The diplomat,Debora Cahn, Avec Keri Russell, Rufus Sewell, David Gyasi 
Firefly Lane, Maggie Friedman
Never have I ever, Mindy Kaling et Lang Fisher
SUMMER FILMS
The Swimmers, Sally El Hosaini 
Wham!, George Michael & Andrew Ridgeley
J'ai perdu mon corps, Jérémy Clapin
À l'ouest rien de nouveau, Edward Berger
Heartstopper S2, Alice Oseman, on August 3rd.
Love at first sight, Vanessa Caswill, on Sept 15th
Tapie (Laurent Lafitte), Tristan Séguela & Olivier Demangel, on Sept 13th
Sex Education, season 4, Laurie Nunn, on Sept 21st
Summer films and series to watch

on 
Prime Video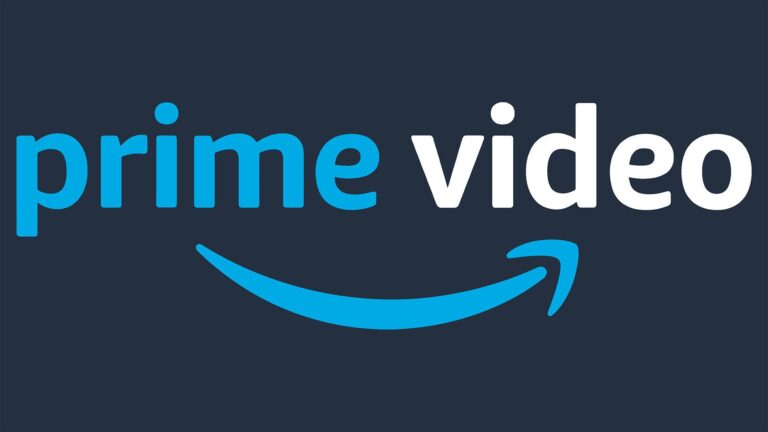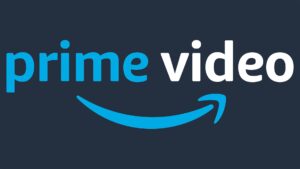 SUMMER SERIES
Deadloch, Kate McCartney & Kate McLennan
The Power, Raelle Tucker, Naomi Alderman, Claire Wilson, & Sarah Quintrell
The Last of Us, Neil Druckmann & Craig Mazin
Good Omens S 2, Neil Gaiman
SUMMER FILMS
The Covenant, Guy Ritchie
Air,  Ben Affleck
The tender bar, George Clooney
The Lost flowers of Alice Hart, Sarah Lambert, as of August 4th.
Summer films and series to watch
on Canal+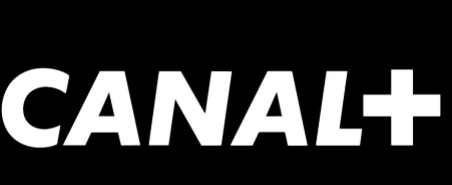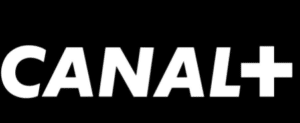 SUMMER SERIES
Minx, Ellen Rapoport
Silo, Graham Yost
Platonic, Nick Stoller & Francesca Delbanco
1985, Wouter Bouvijn
The Resort, Andy Siara
SUMMER FILMS
Tout le monde aime Jeanne, Céline Devaux
As Bestas, Rodrigo Sorogoyen
Le parfum vert, Nicolas Pariser
Armageddon Time, James Gray
Moi Tonya, Craig Gillespie
Babylon Berlin S4, Tom Tykwer, Achim von Borries & Hendrik Handloegten, as of July 31st.
Summer films and series to watch
on Apple TV & Canal+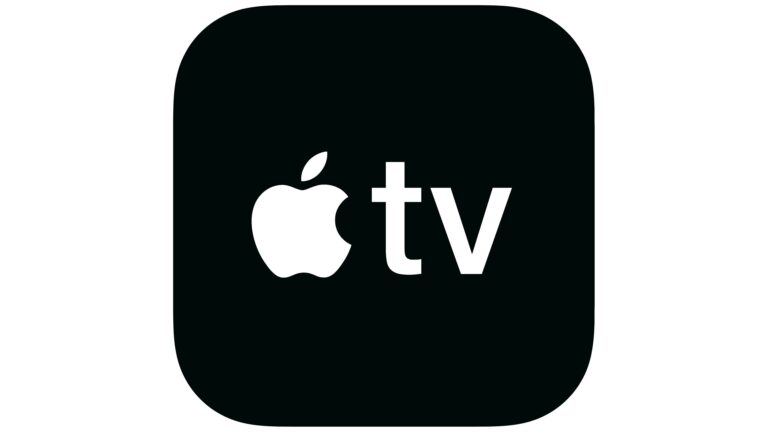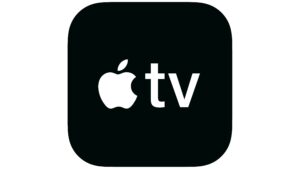 SUMMER SERIES
Silo, Graham Yost
Platonic, Nick Stoller & Francesca Delbanco
The crowded room, Akiva Goldsman.
The Beanie Bubble, Kristin Gore & Damian Kulash with Sarah Snook, Elizabeth Banks, as of  July 28th.
Physical, saison 3, Annie Weisman, the finale, as of August 2nd.
Killers of the flower moon, Martin Scorsese, on October 18th.
Summer films and series to watch
on Disney Plus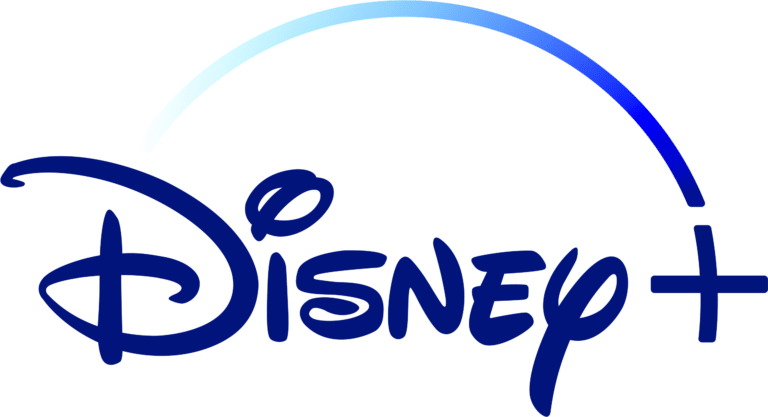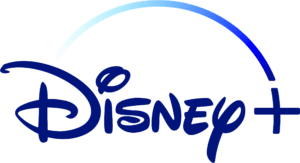 SUMMER FILMS
Chevalier, Stephen Williams.
SUMMER SERIES
Secret Invasion, Kyle Bradstreet
Great expectations,Brady Hood.
The Bear, season 2, Christopher Storer.
Ahsoka, Jon Favreau & Dave Filoni, as of August 23rd.