2023 Champs Elysees Film Festival: changing the way we look at the world
Founded in 2012 by producer, distributor and exhibitor Sophie Dulac, 2023 Champs Elysées Film Festival  featured films about freedom, emancipation and love.
Our view of the world is changing
The world is changing. Today, many of us are becoming aware of the impact patriarchal society has had on everything we do, in every sector.
The Champs Elysées Film Festival is part of this change, with original films and committed guests of honor such as director Ira Sachs and director, writer and producer Eliza Hittman.
A number of films and speeches made a lasting impression on me, and I'd like to share them with you.


Split (5×20 mn series), Iris Brey.
Screenplay Iris Bref, Clémence Madeleine-Perdillat
With Alma Jodorowsky, Jehnny Beth, Ralph Amoussou
(2023 Champs Elysées Film Festival)
Screened at the Balzac theater with director Iris Brey and the actresses from the series, Split tells the story of Anne (Alma Jodorowsky), a stuntwoman in her thirties, who falls in love with the star (Jehnny Beth) she's double-crossing during a film shoot.
What's at stake is whether she, who thought she was happily married, will have the courage to step out of her heterosexuality and confront this overwhelming desire.
Made in 17 days for the FranceTv. Slash, Split questions our identities and deepest desires.
Through this series, Iris Brey tells us about lesbian love, which is little represented on the small screen and in cinema, and she also wanted to tell positive lesbian stories. She told France Info: ""Showing stories of happy lesbians is a political message….Leaving heterosexuality means giving up a certain number of privileges. It was important to talk about that, but also to show the joy, the happiness, the life that comes with it".
During filming, she also innovated by taking into account the difficulty for actors to shoot sex scenes, working with intimacy coordinatorPaloma Garcia Martens.
On screen, in keeping with the desire to "split" content and form, the image is also split in two.
Iris Brey declared that "the split screen brings an experimental side while remaining within the sensations. In the sex scenes, it allows us to show both bodies and faces. We have two bodies responding to each other. I really wanted to show that sex can break away from domination and be a story of exchange and sharing.
Female Pleasure, still taboo
Yet female pleasure is still taboo. The director had to rework several sex scenes, even though they didn't pass the under-16 censor. As a result, the film will be broadcast at a later time slot, with a smaller audience.
We're sure that viewers will be able to find them.
About Iris Brey (press kit)
A specialist in gender in cinema, Iris Brey theorized the female gaze in her seminal work Le Regard féminin (Éditions de l'Olivier, 2020), which won the Prix Causette for feminist essays. Iris Brey co-edited the book La Culture de l'inceste (Seuil, 2023) with Juliet Drouar, and her first book Sex and the Series is in its third edition (Le Point, 2023).
Sex is comedy
(2023 Champs Elysées Film Festival)
The job of intimacy coordinator, filmed in the documentary Sex is Comedy directed by Édith Chapin (not to be confused with eponymous  Catherine Breillat's film), screened after Split, is still very little integrated into filming in France.
This documentary follows the filming of Split. We follow the actions put in place by Paloma Garcia Martens, an intimacy coordinator who trained in the United States. A recent profession – it exists since 2017 – as there is currently no training in France. 
Paloma Garcia Martens chose this profession after twelve years in the film industry as a costume designer, after hearing many stories of actors in tears after traumatic sex scene experiences.
Production organization
When filming with an intimacy coordinator, all contact between the actors is prepared and choreographed so that, at the time of shooting, with the set closed (i.e. the bare minimum of technicians on the set), the artists feel safe and can perform, free from fear.
Beyond the sex scenes, this also allows us to work more extensively on the relationships between the characters, and render them more effectively on screen.
This framework frees the actors from their anxieties.
Setting up an intimacy coordinator, i.e. taking care of others and putting this first, takes up a lot of time, and therefore money, and, when not anticipated, generates more pressure during filming. In France, there is still real resistance in the film world to the introduction of privacy coordinators on film sets.
Founded a year and a half ago, the A.D.A. (Association des Acteur.ices), inspired by the work of Iris Brey, brings together Zita Hanrot, Daphné Patakia, Suzy Bemba and Ariane Labed.
It questions representations in cinema, particularly scenes of intimacy, where there are still many abuses and aggressions.
In France, there is no structure to defend these artists (unlike in the United States). Indeed, if the production doesn't react to an aggression, the actor has no recourse. A.D.A. aims to fill this gap.
About Edith Chapin (press kit)
Edith Chapin is a committed filmmaker who explores feminism, inclusion and diversity through documentaries borrowing from the codes of fiction.
Her projects include the film "Nadia" on the story of Nadia Nadim, an Afghan refugee turned professional soccer player, the series "Visibles" on inclusion in cinema, and the upcoming documentary "Motoball, jeunesse en campagne" on the world of motorcycle ball.
Sex is comedy : with Avec Iris Brey (Split), Ovidie, Pauline Chalamet (The sex lives of college girl), George Robinson ( Sex Education), Ana Girardot ( La maison), Anissa Bonnefont ( La maison), Lizzie Talbot ( intimacy coordinator of Bridgertone), David Thackeray (intimacy coordinator on Heartstopper, Sex Education, The Crown, White lotus), Alma Jodorowsky (Split), Jehnny Beth ( Split, Les Olympiades), Zita Hanrot, Ariane Labed, Suzy Bemba.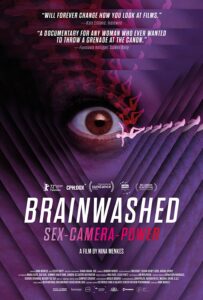 Brainwashed, sex camera power, by Nina Menkes.
Moderated by Margaux Lorier
(2023 Champs Elysées Film Festival)
About Nina Menkes (press kit)
Nina Menkes' films synthesize dreamlike inner worlds with brutal outer realities.
Her work has been shown extensively at major international film festivals, including Sundance, the Berlinale, Locarno, Toronto and at MoMA in New York.
She has numerous international retrospectives, and her early work has been selected for restoration by the Academy Film Archive and Scorsese's Film Foundation, with funding from the Lucas Hobson Foundation.
Nina Menkes is a recipient of Fullbright and Guggenheim Fellowships, and a leading member of the Academy of Motion Pictures Arts and Sciences.
The documentary
Screened at Le Balzac, this film had a particular resonance with the Split series in the way cinema has appropriated women's bodies since its inception.
Nina Menkes, an independent director, grew up cut off from television and has developed her own way of looking at and filming women. Intuitively, she was quick to reject films that objectified women. 
As Delphine Seyrig's 1981 film "Sois belle et tais-toi", Nina Menkes shows how the objectification of women in the collective unconscious gives men permission to sexually assault women, an assault which in turn generates Setting up the coordination of intimacy, i.e. taking care of others and putting this first, takes up a lot of time, and therefore money, and generates, when not anticipated, more pressure during the shoot.
In France, there is still real resistance in the film world to the introduction of privacy coordinators on film sets.
Objectification being the act of separating a person from his or her body, certain body parts or sexual functions, reducing them to the status of instruments or considering them as being able to represent the person.
A cinema made by men for men?
Despite articles in the New York Times and numerous s awards for her films, Nina Menkes did not enjoy the success she had hoped for with the general public.
She realizes that it's not just about her, but that women in the film world are all marginalized and rarely appear on screen in a non-objectified way.
"If the camera is predatory, then culture is predatory."
Men dominate the film industry from production to distribution. 
Blade Runner 2049 benefited from a $100 million advertising budget, while one of its female characters is named JOI (the female character's name stands for Jerk Off Instruction). What would happen if, for example, these budgets were allocated to films like Brainwashed?
Men are also in denial about this situation. Thierry Frémaux, for example, said he chose his films on the basis of quality, not genre. This year's opening film, Jeanne du Barry, directed by Maïwenn and starring Johnny Depp, accused of domestic violence, was a slap in the face for all women.
Changing the system?
The Sundance Festival showcases films of all origins, but often nothing develops afterwards.
Through the films, an unconscious language perpetuates this gaze, even among certain feminist directors who have unconsciously integrated male gaze.
The Idol series, starring Lili Rose-Depp, whose production bordered on a nightmare due to the overexploitation of technicians and abusive sexualization, was originally directed by Amy Seimetz, co-director of The Girlfriend Experience.
Amy Seimetez was eventually dropped from the series ($70 million worth of episodes had already been shot) because The Weeknd and Sam Levinson felt that the director put too much emphasis on Lili Rose-Depp and took too feminine a view of the characters. 
This example proves that money is no object when it comes to perpetuating the male gaze, given that Hollywood rules the world when it comes to cinema.
Recent improvements include Emerald Farrell's Promising Young Woman and Chloe Zhao's Nomadland, both of which take a different look at women and men. 
Brainwashed sex camera power Will be available in August on Arte.TV.
With Julie Dash, Penelope Spheeris, Charlyne Yi, Catherine Hardwicke, Eliza Hittman.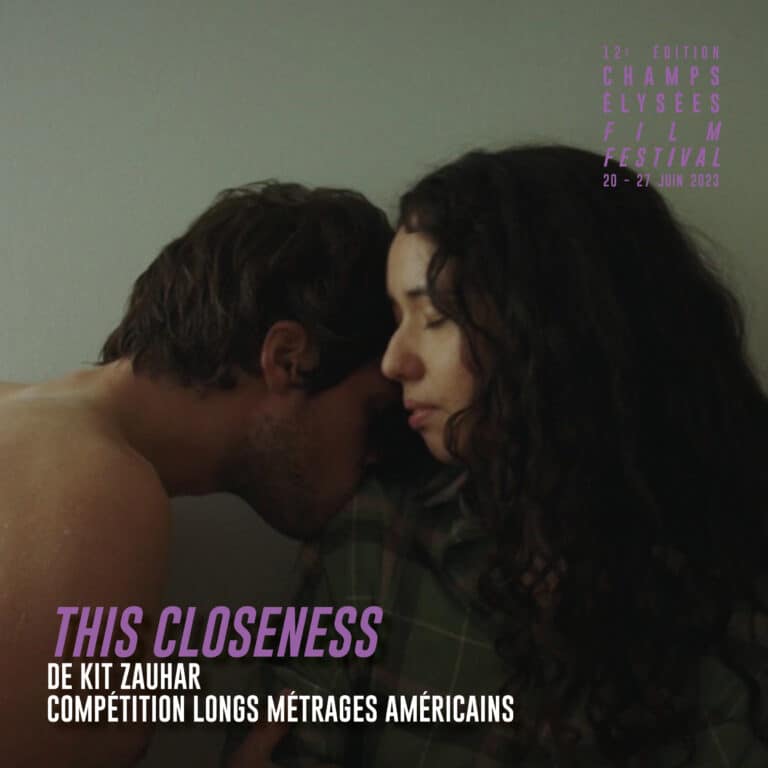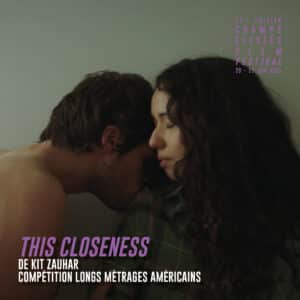 This Closeness, Kit Zauhar
(2023 Champs Elysées Film Festival)
Kit Zauhar's This Closeness, selected in the U.S. Feature Film Competition category, films three characters in an apartment. 
The story?
Tessa and Ben travel to Philadelphia to attend Ben's high school reunion. The young couple stay in a rental apartment where their host, Adam, is a video editor with very limited social skills. Adam finds himself a voyeur of the couple's crumbling intimacy, as they struggle to keep from tearing each other apart.
The relationship is filmed realistically, without objectification. Tessa and Ben are at a turning point in their relationship, each questioning his or her choices of life and partner.
Very long shots allow the actors to perform.
The director admits she chose ASMR to show its link with intimacy: how do we use our fragility to get what we want, particularly in our human relationships and intimacy?
ASMR is used as a way of manipulating others. Kit Zauhar also tackles so-called "ordinary" racism (she says that films without white characters would be less funny).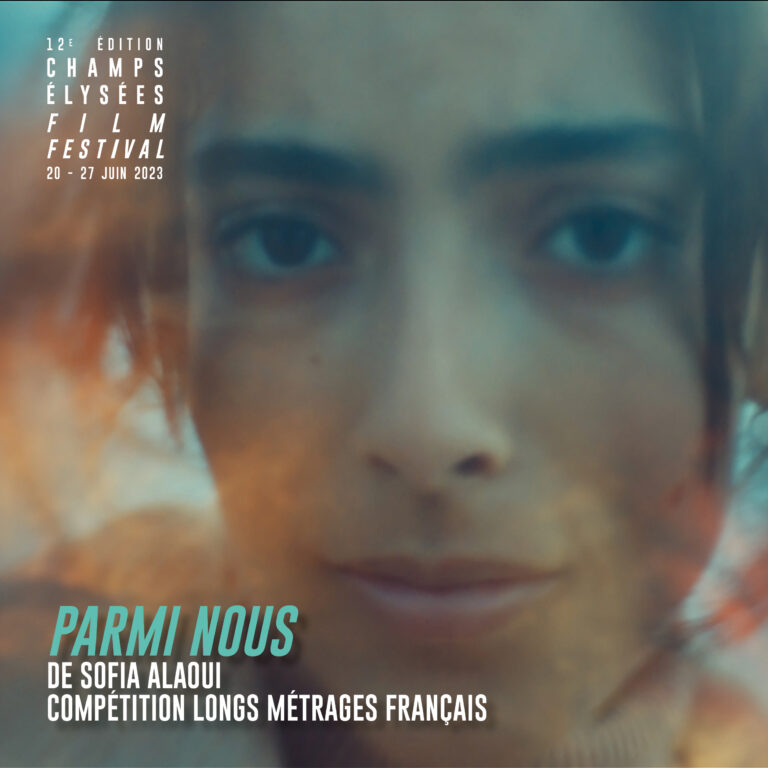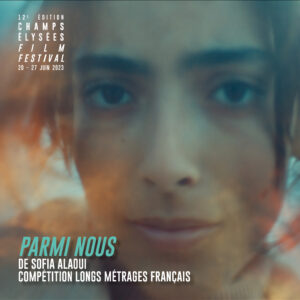 Animalia (Parmi nous) by Sofia Alaoui
(2023 Champs Elysées Film Festival)
With this film directe by Sofia Alaoui, a woman is at the heart of the plot.
The story?
Itto, a young woman from a modest background, is slowly adapting to the codes of her new bourgeois milieu. When supernatural events place the country in a state of emergency, she is separated from her husband and new family. Alone, pregnant and trying to find her way, Itto will find emancipation. 
Screened at the Lincoln, Animalia or Parmi Nous (to be released in August), this atypical film, produced by Margaux Lorier of the 50/50 collective, takes us to the vast desert landscapes of Morocco. 
Itto, in search of her husband, discovers the real world, a society of poor people who no longer necessarily believe in God, until supernatural events occur. But once again, only the rich are protected.
Part genre film, part social drama, Sofia Alaoui blurs the lines of this original plot to take us on the inner journey of a woman whose child is the symbol of a new society. 
Screening in August in theaters.
Masterclass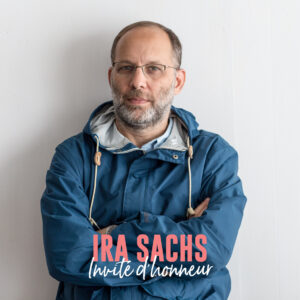 Masterclass Ira Sachs, moderated by Romain Burrel
(2023 Champs Elysées Film Festival)
About Ira Sachs (press kit)
His filmography includes Frankie, Brooklyn Village (Grand Prix, Deauville American Film Festival 2016), Love is Strange, Keep the Lights On (Teddy Award, Berlinale 2012), Forty Shades of Blue (Grand Prix du Jury Dramatic, Sundance 2005) and his first feature The Delta. 
Winner of the Guggenheim Fellowship in 2013, Ira Sachs is also the director and founder of Queer Art, an association supporting LGBTQ+ artists in film, live performance, literature and the visual arts.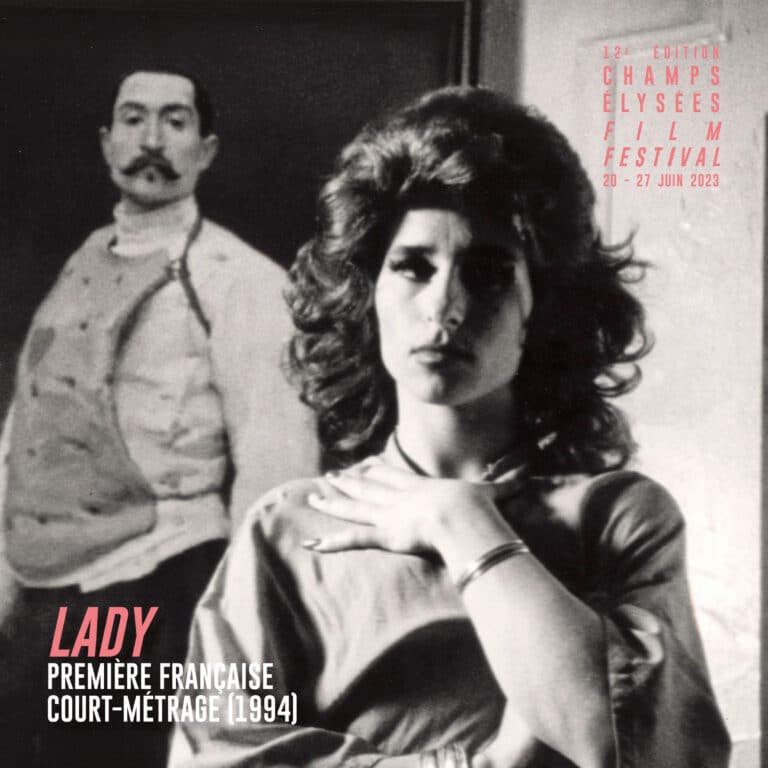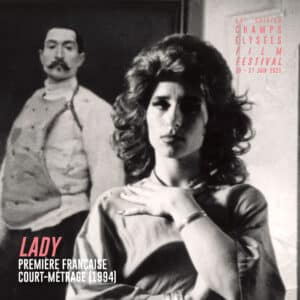 Lady, a short film made in 1994, offers us a look at identity: the flamboyant portrait of an artist. Is it a woman playing a gay man playing a woman?
Ira Sachs' intention is to create a world, set up an event and film this event in a context. What's important is the link between bodies, space and camera, and total trust between director and actors: to establish a quality of intimacy. He draws a lot of his inspiration from real life. The idea is to be as authentic as possible, and to make the story as accurate as possible.
His film "Passages" opens in cinemas on June 28.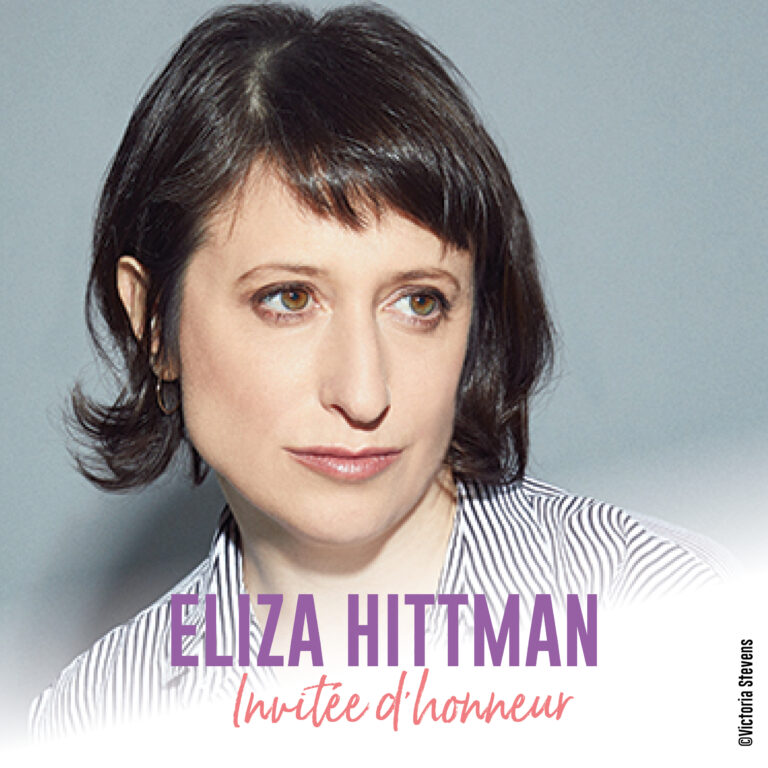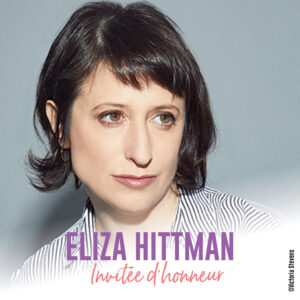 Masterclass Eliza Hittman, moderated by Iris Brey
(2023 Champs Elysées Film Festival)
About Eliza Hittman (press kit)
Eliza Hittman is an award-winning filmmaker from NYC, where she now lives. Her first film, It Felt Like Love, premiered at the Sundance Film Festival to critical acclaim.
Eliza Hittman won the 2017 American Dramatic Directing Award for her next film, Beach Rats.
In 2017, Eliza also directed several episodes of TV series including High Maintenance for HBO and 13 Reasons Why for Netflix.
Eliza's latest film, Never, Rarely, Sometimes, Always premiered at the 2020 Sundance Film Festival, where it won the American Award for Dramatic Direction. It also won the Silver Bear at the Berlin Film Festival.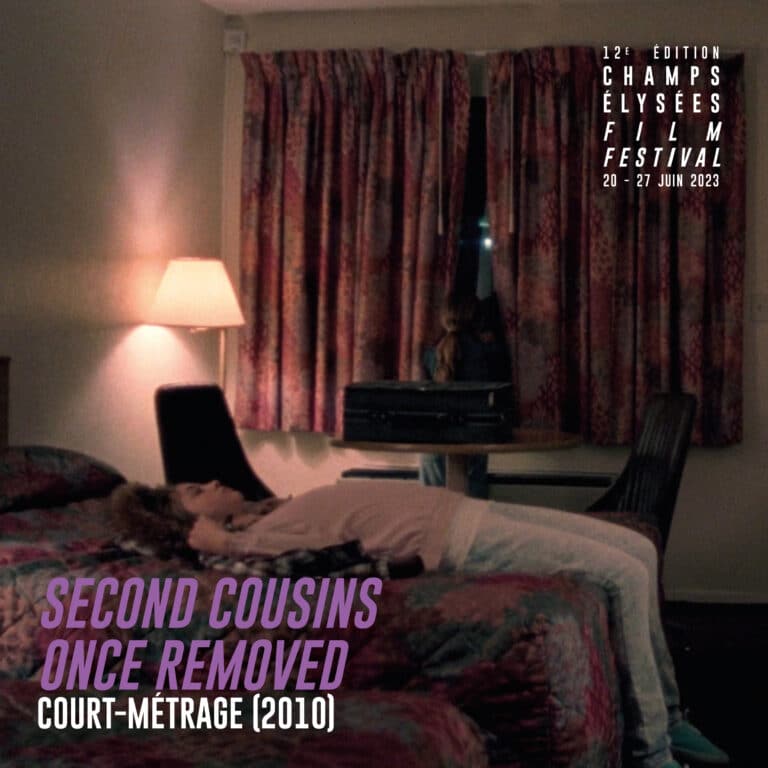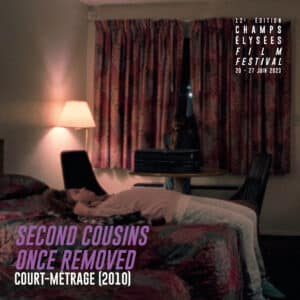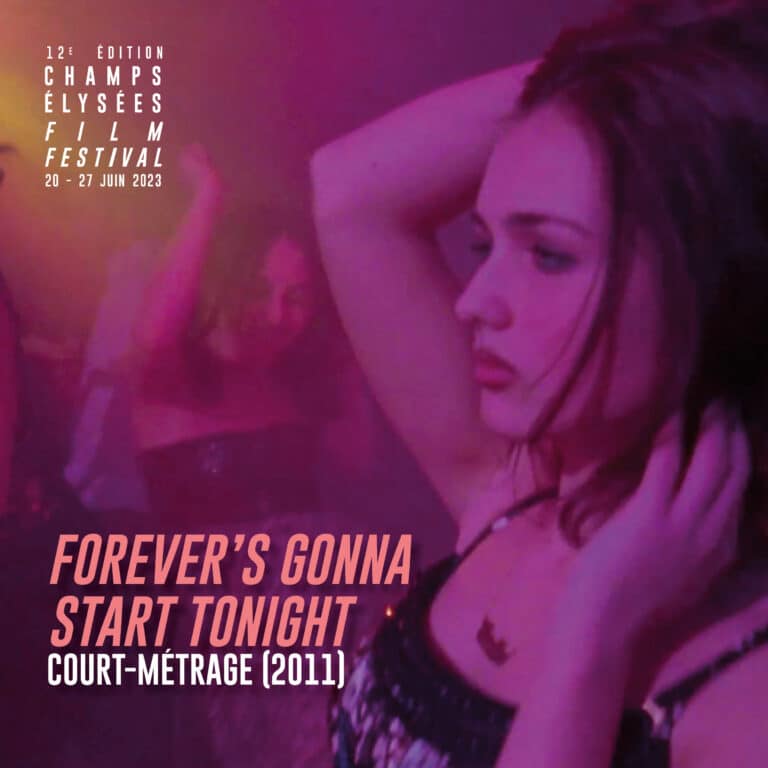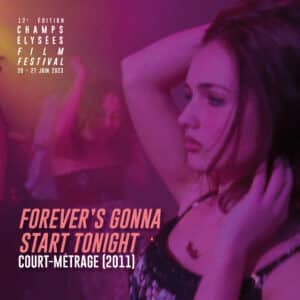 Screening of short movies,  Forever 's gonna start tonight and Second cousins once removed
The director believes that dialogue hides the reality of what the characters are going through, hence the scarcity of dialogue in her films.
She likes to film all the bodily attitudes, in their entirety and not fragmented parts (as is the case in male gaze) of women or young women.
And Eliza Hittman's view of interiority never objectifies her characters in relation to their desire and their apprenticeship to sexuality.
With each rewrite of the script, she digs deeper and deeper into this interiority, and in the latest version adds more and more details like: how do these characters walk in the street? 
For Never, Rarely, sometimes, always (a film about abortion), she did documentary-style work to get as close as possible to what her characters were going to feel. 
To go further
Delphine Seyrig, Sois belle et tais-toi
n 1976, Delphine Seyrig interviewed 23 actresses of all nationalities in front of her camera to discuss the craft of acting in the 1970s, their conditions as women in the film industry, their relationships with producers and directors, the roles they were offered, and their relationships with other actresses.
It's a cult documentary, which makes you realize what has changed (or not).
The director made this film as part of the Insoumuses collective.
Together with Carole Roussopoulos, Ioana Wieder and Nadja Ringart, they produced and broadcast feminist videos.
With : Jane Fonda (herself), Louise Fletcher (herself), Jenny Agutter (herself), Barbara Steele (herself), Juliet Berto (herself), Anne Wiazemsky (herself), Shirley MacLaine (herself), Maria Schneider (herself), Ellen Burstyn (herself), Candy Clark (herself), Patti d'Arbanville (herself), Marie Dubois (herself)
Technical cast: Carole Roussopoulos (artistic director)
YouTube
The Take (films from women 'point of view)
Association
Coming soon in theaters
Barbie, Greta Gerwig
Greta Gerwig, first came to prominence as an actress in Noah Baumbach's Frances Ha, and went on to direct Lady Bird and Little Women.
Most recently, she co-wrote White Noise with Noah Baumbach, released on Netflix.
Synopsis Barbie, expected on July 19th.
In the perfect world of Barbieland, a Barbie begins to wonder about real life, which makes her more human. So she decides to set off for the real world, accompanied by a crazy Ken in love with her, to discover the truth about the universe.
For the character's story arc, Greta Gerwig drew inspiration from a non-fiction book, Reviving Ophelia, which tackles the effects of social pressure on American teenage girls.
She also drew on the world of musical films from the 1940s to 1960s, notably Les Chaussons rouges and Les Parapluies de Cherbourg.