The 5 best movies of your week & where to watch them.
Your new films & series
In theaters & on your platforms
GOLDEN GLOBES
"The Power of the Dog" and "West Side Story," winners of this year's closed-door Golden Globes 2022.
Best Supporting Actor award for Kodi Smit-McPhee.
Steven Spielberg's remake of "West Side Story" won the Golden Globe for Best Comedy or Musical, with Rachel Zegler winning Best Actress in a Comedy and Ariana DeBose winning Best Supporting Actress.
On the television side, the HBO family drama Succession won the awards for Best Drama Series, Best Actor for Jeremy Strong and Best Supporting Actress for Sarah Snook. It should be noted that the award for Best Actress in a Drama Series went for the first time to a transgender actress, Mj Rodriguez, for her role in Pose.
AWARDS : 
Best Drama: The Power of The Dog
Best comedy or musical: West Side Story
Best Director: Jane Campion, The Power of the Dog
Best Actress in a Drama: Nicole Kidman, Being the Ricardos
Best Actor in a Drama: Will Smith, King Richard
Best Actress in a Comedy or Musical: Rachel Zegler, West Side Story
Best Actor in a Comedy or Musical: Andrew Garfield, Tick, Tick… Boom!
Best Supporting Actress: Ariana DeBose, West Side Story
Best Supporting Actor: Kodi Smit-McPhee, The Power of the Dog
Best Foreign Film: Drive My Car
Best Animated Feature: Encanto
Best Screenplay: Belfast
Best Original Score: Dune – Hans Zimmer
Best Original Song: No Time to Die from No Time to Die – Billie Eilish, Finneas O'Connell
Best Drama Series: Succession
Best Comedy or Musical Series: Hacks
Best Mini-Series: The Underground Railroad
Best Actress in a Drama Series: Mj Rodriguez, Pose
Best Actor in a Drama Series: Jeremy Strong, Succession
Best Actress in a Comedy or Musical Series: Jean Smart, Hacks
Best Actor in a comedy or musical series: Jason Sudeikis, Ted Lasso
Best Actress in a Miniseries: Kate Winslet, Mare of Easttown
Best Actor in a Miniseries: Michael Keaton, Dopesick
Best Supporting Actress in a Series: Sarah Snook, Succession
Best Supporting Actor in a Series: O Yeong-su, Squid Game
A biopic on Audrey Helpburn will be produced starring Rooney Mara.
The Hunt for Bible John is on BBC Two on Tuesday 4 January at 9pm and is available via BBC iPlayer. The Hunt for Bible John – is this the best true-crime documentary ever made? A city is in crisis, a serial killer is on the loose in 1960s Glasgow and the BBC's excellent documentary series feels like a David Fincher drama. (The Guardian)
Eggs Over Easy' documentary by Andra DAY sheds light on fertility issues for Black women

 

–  Morning in America.
TRIBUTES
SIDNEY POITIER
PETER BOGDANOVICH
Entering the film world as a critic, Peter Bogdanovich made his directorial debut with Targets, before turning his attention to writing his ode to 1950s America, The Last Picture Show (1971). Set in a small Texas town in hard times, the film was nominated for eight Oscars, winning two statuettes. Some observers have compared it to Orson Welles' masterpiece Citizen Kane.
FESTIVAL
For the 2022 edition, La Fête du court métrage has proposed – with the support of L'Agence du court métrage – a catalog of short films available throughout the event.
Aimed at everyone, the program includes films for all audiences and young people with 4 types of programs and 5 unique themes in 2022.
Tigritudes
Through 126 films, 40 countries and 66 years of cinema history, Tigritudes draws a subjective and chronological pan-African anthology. 
Conceived by directors Dyana Gaye and Valérie Osouf, in collaboration with the Forum des images, this cycle explores the issues and forms of a cinematography that is still largely unknown.
Tigritudes explores the postcolonial circulation of forms, struggles and ideas across the continent and its diaspora.
The Créteil Women's Film Festival.
The 44th edition will take place from March 11 to 20, 2022
From January 19 to 25, 2022 will be held the 24th edition of the Télérama Film Festival, in 450 cinemas throughout France.
With the Télérama pass, which will be found in Télérama and on Télérama.fr readers will be able to see or review 15 films of the year 2021, chosen by the Télérama editorial team – with the support of Afcae, a long-standing partner – as well as a film chosen by the under-26s, supported by BNP Paribas. And for €3.50 each, thanks to the pass valid for 2 people.
The Center for Art and Culture and the FSJU are organizing the 2nd French Jewish Film Festival from January 18 to February 2, 2022.
Now called "Dia(s)porama", the Festival offers a look at international Jewish cinema, through the online programming of 12 films and documentaries with a Jewish theme, never before seen in France, from all over the world: Mexico, Czech Republic, Switzerland, England, Denmark, Germany, USA, France, Israel.
Interviews, meetings or "bonuses" will follow certain films.
ALL YOU WANT TO KNOW ABOUT CURRENT FILMS & SERIES
IN THEATERS AND AT HOME
REVIEWS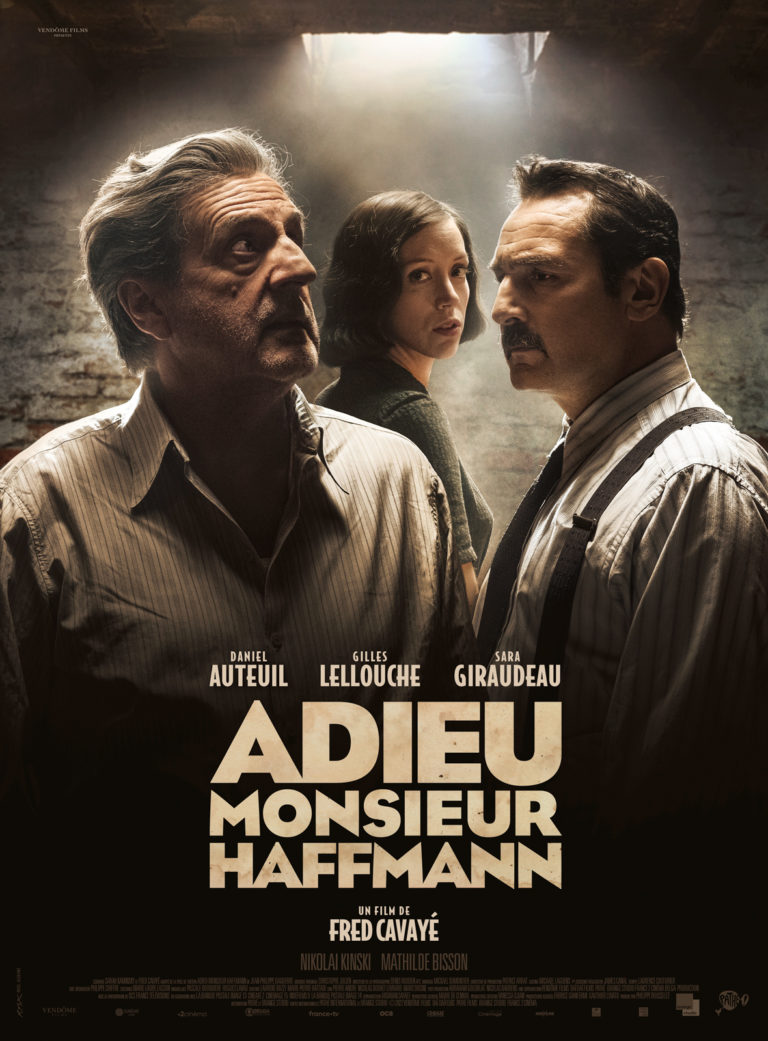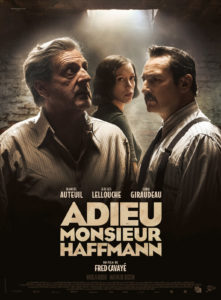 Adieu Monsieur Haffmann, Fred CAVAYÉ
SYNOPSIS
Paris 1941, beginning of the Second World War. Philippe Mercier is an ordinary man who only wants to start a family with the woman he loves, Blanche. He is also the employee of a talented jeweler of Jewish faith, Mr. Haffmann. 
Faced with the German occupation, fearing for his life and his fortune, he offers his employee the management of his luxury jewelry store. In return, he and his wife have to hide him in the cellar of the shop to escape the Nazi camps. 
But Philippe also imposes a condition, the consequences of which, as the months go by, will change the fate of the three characters…
THE FILM
My favorite of the week.
Seen in previews at the UGC Maillot, which often holds them on Sunday evenings, Adieu Monsieur Haffmann is adapted from a play written by Jean-Philippe Daguerre crowned with four Molières in 2018.
Directed by Fred Cavayé (Pour Elle!, À bout portant), this film acts on the viewer throughout the story.
Inspired by a true story, Gilles Lellouche as François Mercier and Daniel Auteuil as Joseph Haffmann form a staggering acting duo, with Daniel Auteuil at the top of his game and from Gilles Lellouche, the best performance of his career. 
Blanche, played by Sara Giraudeau, very accurate in this role, discovers in François a man she doesn't know, whose dormant violence manifests itself as soon as the opportunity arises. 
What would you have done ?
How would we have acted at that time? This is the question that the author and Fred Cavayé ask.
In a few minutes, the director shows us what men are made of, how easy it is for them to find legitimacy in the fact of monopolizing the good of others, to the point of always wanting more, and always justifying themselves. 
The permanent tension linked to the confinement, the acting and the twists of this story make this film a real success. 
Having started in the middle of the covid-19 pandemic, the shooting was interrupted by the confinement. The sets of these streets were maintained as they were. 
Nikolai Kinski, son of Klaus Kinski, plays Hanz Juenger.
As the brown plague returns to Europe and the world, Adieu Mr. Haffmann is released at the right time.
You will be talking about it for a long time. 
TODAY IN MOVIE THEATERS.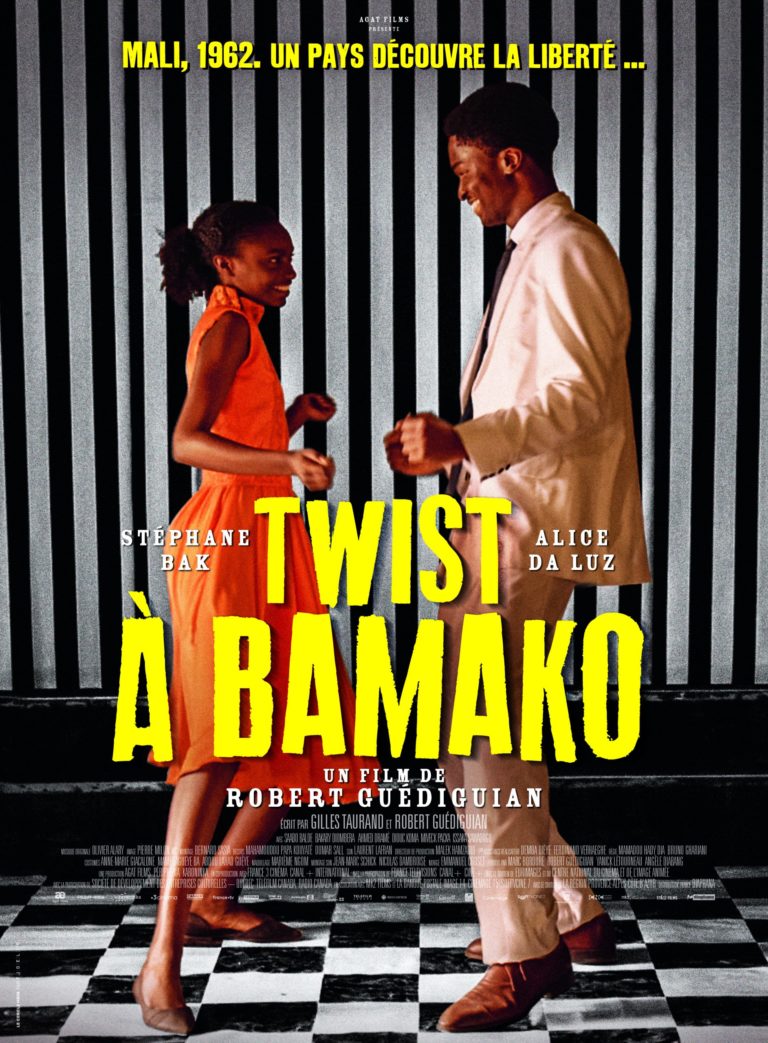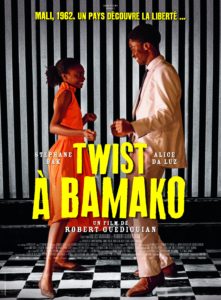 Twist in Bamako, Robert GUÉDIGUIAN
SYNOPSIS
1962. Mali tastes its freshly acquired independence and the youth of Bamako dances whole nights on the twist coming from France and America.
Samba, the son of a rich merchant, lives the revolutionary ideal: he travels the country
He travels the country to explain the virtues of socialism to the peasants.
It is there, in Bambara country, that Lara, a young girl married by force, whose beauty and determination overwhelm Samba.
Samba and Lara know their love is threatened. But they hope that, for them as well as for Mali, the dreams will come true..
THE MOVIE
Robert Guédiguian, who is used to making films about Marseille, and of whom I am not a fan, set his camera in Senegal, where he shot and reproduced Bamako, for obvious security reasons.
And he did well.
Robert Guédiguian was inspired to make this film following his visit and a crush on the great photographer Malick Sidibé ("Mali Twist," at the Cartier Foundation, fall 2017). 
The director addresses post-independence Mali, the dreams of young people,  the development of the country. and the weight of ancestral society on women's rights, a very current topic.
The two heroes of the film, Samba and Lara, played by Stéphane BAK and Alice DA LUZ, are beautifully filmed in the middle of red laterite landscapes or on the banks of the Niger River.
The influences of France, the twist, the music, the socialism and the tradition, unfortunately do not mix well.
Individual happiness takes second place to social imperatives.
Socialism over cinema ?
If the film is undeniably beautiful, the dialogues are sometimes marked by too many theories and this sounds false in the mouths of the characters because it breaks the spontaneity of the exchanges.
Some deviations in the script – one feels that he wanted to say everything – make it a flawed film but its charm and originality transport us in a beautiful journey, temporal and geographical.
The film has been dubbed into Bambara and Wolof for broadcast in Mali and Senegal, especially on the small, highly watched local television stations.
NOW IN MOVIE THEATERS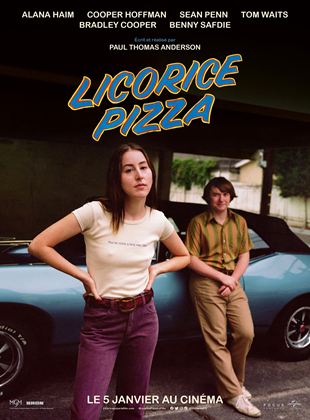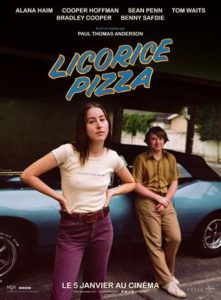 Licorice Pizza, Paul Thomas ANDERSON
SYNOPSIS
1970s. Gary Valentine lives in the Encino neighborhood of Los Angeles. A child actor enjoying a certain celebrity, the 15 year old has charisma to spare.
He falls in love with Alana Kane, a 25-year-old photographer. She refuses to give up her heart to him because of their age difference, but agrees to become his friend. Gary drags her into some incredible situations where he will have the opportunity to make golden deals and memorable encounters.
THE FILM
Since the masterpiece of Phantom Thread released in 2018, the new film by Paul Thomas Anderson, director of Magnolia, Boogie Nights and There Will be blood was highly anticipated.
Licorice Pizza is a reference to a chain of record stores between 1969 and 1986.
The story, about a 15-year-old teenager in love with a 25-year-old woman, is set in California, the setting of Once Upon A Time in Hollywood and Boogie Nights.
If the beginning is delightful, (and the soundtrack fantastic), the rest of the film ends up disappointing despite some very jubilant scenes and a magnificent photography.
What are the women purposes ?
The script gets lost and the characters are far too clichéd, have little freedom of action and the film is far too long. All the action revolves around Gary's dreams.
Alana has no dreams, except that of meeting a man and that her family likes him. 
Cooper Hoffman, Philip Seymour Hoffman's son, and Alana Haim brilliantly play their parts.
In the same spirit, Almost Famous by Cameron Crowe, released in 2000, with Kate Hudson, Patrick Fugit and Frances McDormand was much more successful.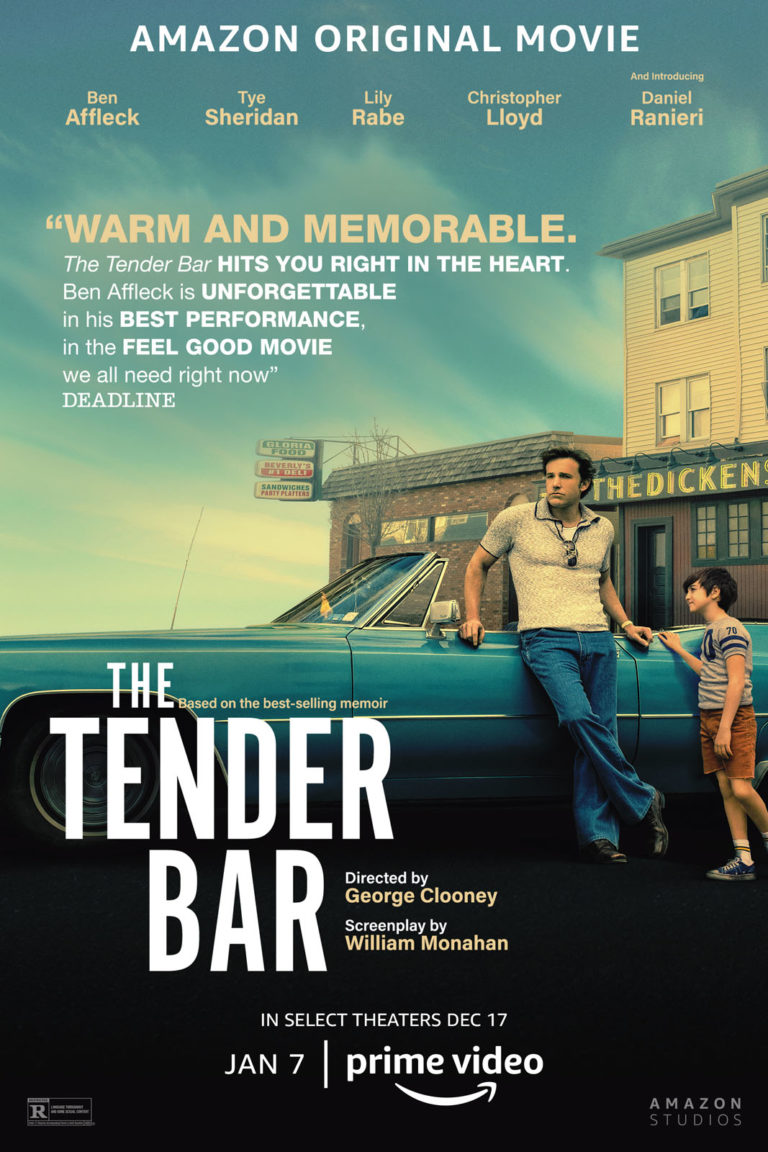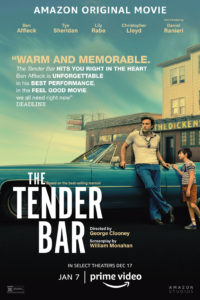 The Tender Bar, George CLOONEY
SYNOPSIS
Eight-year-old J. R. Moehringer grows up on Long Island, alone with his mother Dorothy. While searching for his father, he forms a strong bond with the patrons of a local bar. They become surrogate fathers and take him in during difficult times.
THE MOVIE
This is the feel-good movie of the week. 
Directed by George Clooney, whose last film wasn't exactly a hit (The Midnight Sky out on Netflix in 2020), the adaptation of The Tender Bar: A Memoir by journalist J. R. Moehringer, is a success.
Raised alone by his mother, who is forced to live with her parents, his brother and a slew of children, young J.R. (for Junior) is desperately seeking a father figure.
A great Ben Affleck
Fortunately, there is his uncle Charlie, played by Ben Affleck, one of his best roles since Argo or Gone Girl, owner of The Dickens bar, who teaches him the rules of life, and gives him books to read because he says that J.R. is not really good at sports. 
Funny, moving, the cinematography is beautiful, the era captured, and when the film ends, a sense of joy and possibility overcomes us. Anything is possible.
Starring Ben Affleck, Tye Sheridan (now playing in The Card Counter by Paul Schrader), Lily Rabe, and Daniel Ranieri. 
NOW ON AMAZON PRIME VIDEO.

The Alpinist, Peter MORTIMER
SYNOPSIS
Marc-André Leclerc climbs alone, far from the spotlight. The 23-year-old free spirit is making some of the most daring solo climbs in history.
When filmmaker Peter Mortimer meets an elusive young climber named Marc-André Leclerc, an evolution of free solo mountaineering unfolds. During his two-year journey over high alpine peaks and steep icy waterfalls, Peter explores Marc's connection to nature, his uncompromising quest for adventure, and the risks he takes to pursue his passion.
THE MOVIE
Marc-Andre lives simply, in a tent with his girlfriend, also a seasoned mountaineer, in the forest at the foot of the mountains.
Extraordinary in the true sense of the word, Marc-André is totally devoted to his passion. Happiness, for him, is to be with the one he loves in the middle of the mountains.
Filmed as close as possible to the climbs, certain moments in The Alpinist give more than just vertigo, they give you chills. Between the man and the mountain, there is only a deadly void. 
Humble, he uses his intuition to climb the greatest summits.
Admired by all mountaineers, from the oldest to the youngest, Marc-André is at one with nature. He climbs mountains at night with his bare hands, and when he has lunch before a climb, he tries to make a good meal, because he knows that it may be his last. 
Peter Mortimer has made a moving, beautiful documentary film and a real life lesson for all those who have a passion but hold back for fear of failure, or success. 
A must-see. 
NOW ON CANAL PLUS.

Vigil, Tom EDGE, Isabelle SIEB & James STRONG
SYNOPSIS
The series is set in Scotland and a fictional Royal Navy missile submarine.
Amy Silva, a Scottish detective, is sent aboard a Royal Navy nuclear submarine, HMS Vigil, to investigate the suspicious death of a crew member. Her investigations, and those of her colleagues on land, bring the police into conflict with the Royal Navy and MI5, the British security service.
THE SERIES
It has been a long time since Arte broadcast such a gripping series. Since The Killing, none had managed to keep me going for six episodes in a row!
Well written, the plot alternates between the submarine and on land.
The heroines, two women detectives, Amy and Kirsten, played by Suranne Jones and Rose Leslie (Game of Thrones) are confronted with hostile environments, the army and the police, led by men. 
The past, the guilt, and the love and power relationships between men and women mixed with a geopolitical scandal inspired by real events make this series a total success.
NOW ON ARTE.TV
IN MOVIE THEATERS
January 12
Twenty-five years after the quiet town of Woodsboro was hit by a series of violent murders, a new killer dons the mask of Ghostface and targets a group of teenagers.
He is determined to bring back dark secrets from the past. Neve Campbell ("Sidney Prescott"), Courteney Cox ("Gale Weathers") and David Arquette ("Dewey Riley") reprise their iconic roles in Scream alongside Melissa Barrera, Kyle Gallner, Mason Gooding, Mikey Madison, Dylan Minnette, Jenna Ortega, Jack Quaid, Marley Shelton, Jasmin Savoy Brown and Sonia Ammar.
Paris 1942. François Mercier is an ordinary man who only wants to start a family with the woman he loves, Blanche. He is also the employee of a talented jeweler, Mr. Haffmann. But faced with the German occupation, the two men have no choice but to enter into an agreement whose consequences, over the course of several months, will change the destiny of our three characters.
Evan Hansen, an anxious and isolated student, is searching for understanding and belonging amidst the chaos and cruelty of the social networking age. Before long, he embarks on a journey of self-discovery after a letter he wrote for a writing exercise falls into the hands of a couple whose son has taken his own life.
Later (and we are looking forward to it): 
Italian studies, Adam Leon with Vanessa Kirby, on January 14.
January 17th
Spencer, Pablo Larrain (Amazon prime)
In 1991, Diana is about to spend the Christmas vacations with the royal family, aware that her marriage to Prince Charles is in full collapse. However, she is forced to continue playing the perfect wife. While everyone thinks they are having a normal holiday season, Diana is trapped in a role and has only one goal: to protect herself and her two sons, Harry and William.
With Kirsten Stewart
In 1940s New York City, Stanton Carlisle attracts the attention of a psychic and her mentalist husband at a traveling carnival. Using newly acquired knowledge, Carlisle begins to swindle the elite. He soon hatches a plan to swindle a dangerous tycoon with the help of a mysterious psychiatrist who may be his most formidable opponent yet.
Batman, by Matt Reeves. With Robert Pattinson & Zoe Kravitz.
Moonfall, by Roland Emmerich.
Fauda saison 4, Lior Raz & Avi Issacharoff
Killing Eve, by Laura Neal
The Northman, Robert Eggers
Belfast, Kenneth Brannagh.
Just like Roma by Alfonso Cuarón (2018): Kenneth Branagh was freely inspired by his own childhood to write the film.
Under the rule of Margaret Thatcher, the story of Buddy a little boy and his family in the Belfast of the late 1960s
Bel Air, Morgan Cooper.
Adieu Paris,  Edouard Baer.
WEEKLY TIPS & OPINIONS
FROM 

PROFESSIONALS

 WRITERS, SCREENWRITERS,
DIRECTORS, COMPOSERS…
How to powerful describe emotions Most New Writers Struggle With Conflict — Tony DuShane
Script Analysis: "Flight" — Scene By Scene Breakdown  by Scott Myers 
The Hunt for Bible John – is this the best true-crime documentary ever made? 
Writing Goals: 2022 [Part 5] — Going Public by Scott Myers 
4.
BEST SERIES & MOVIES OF JANUARY
AT HOME ON TV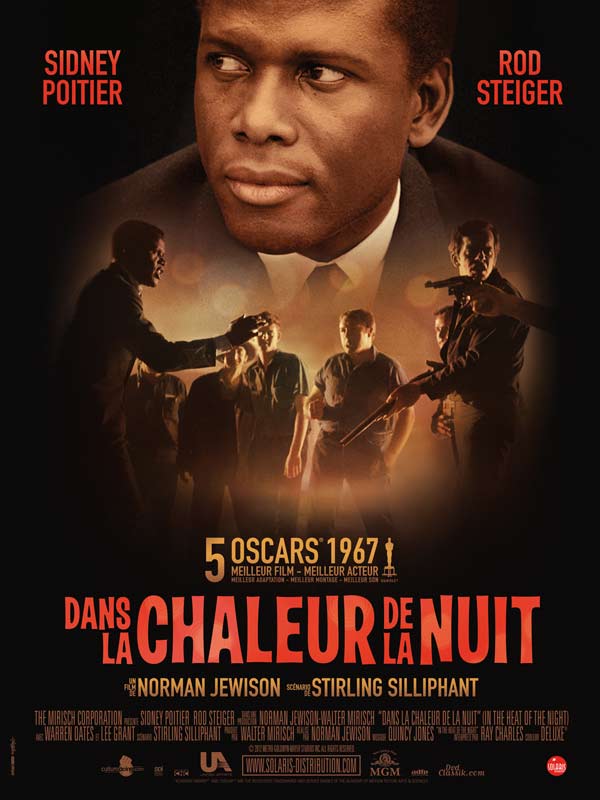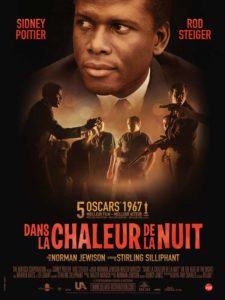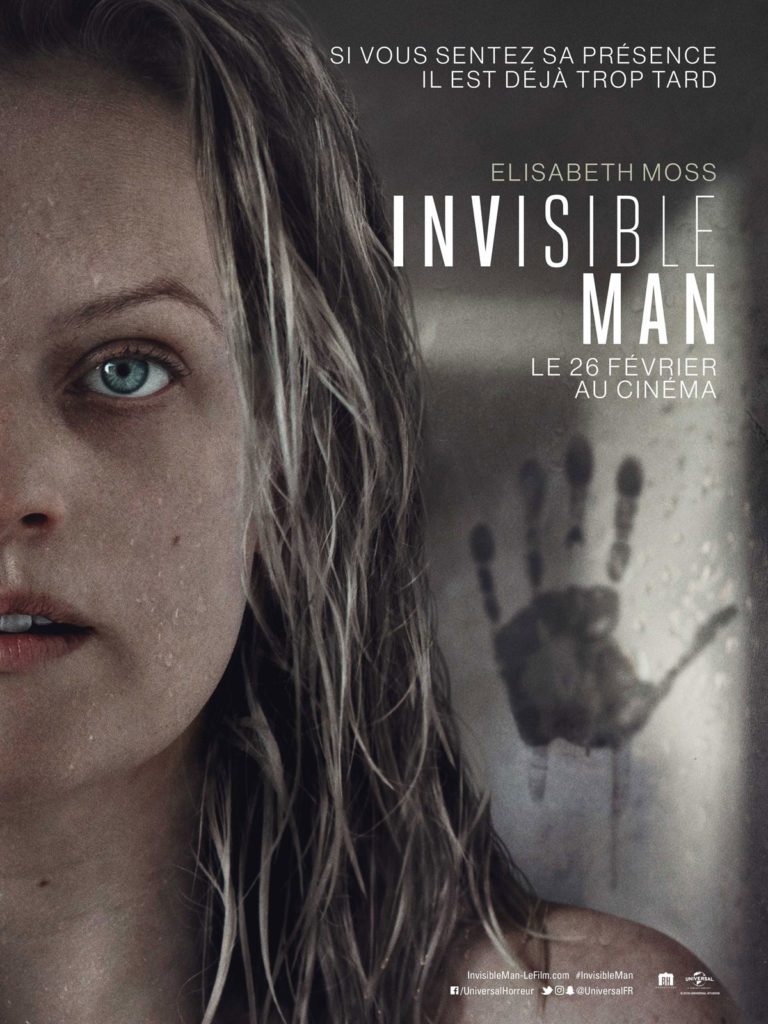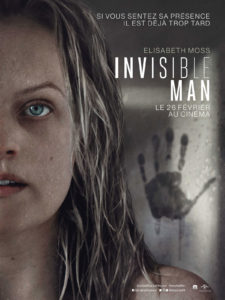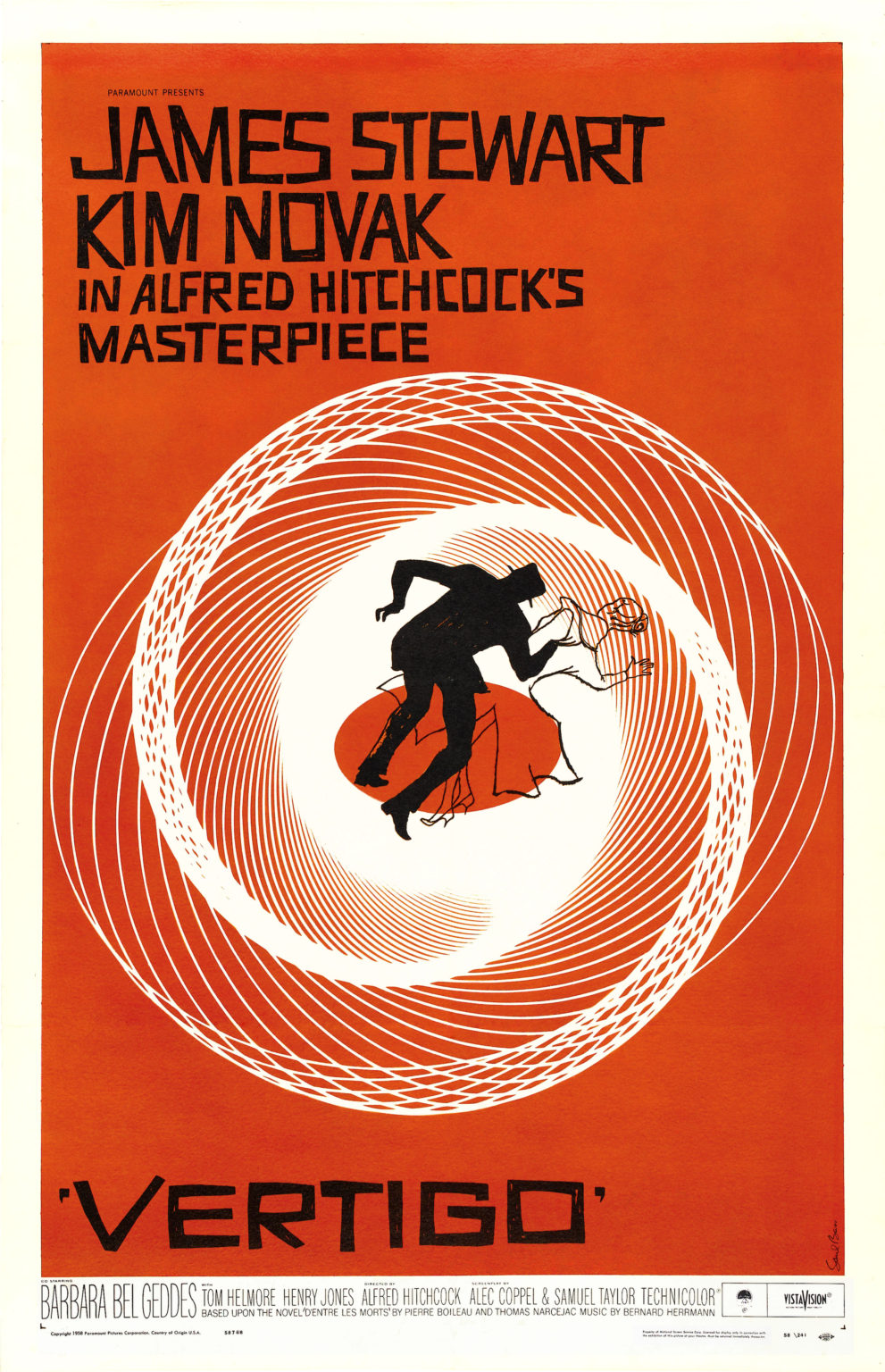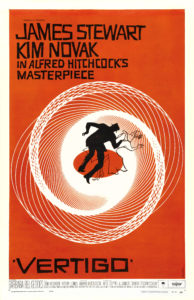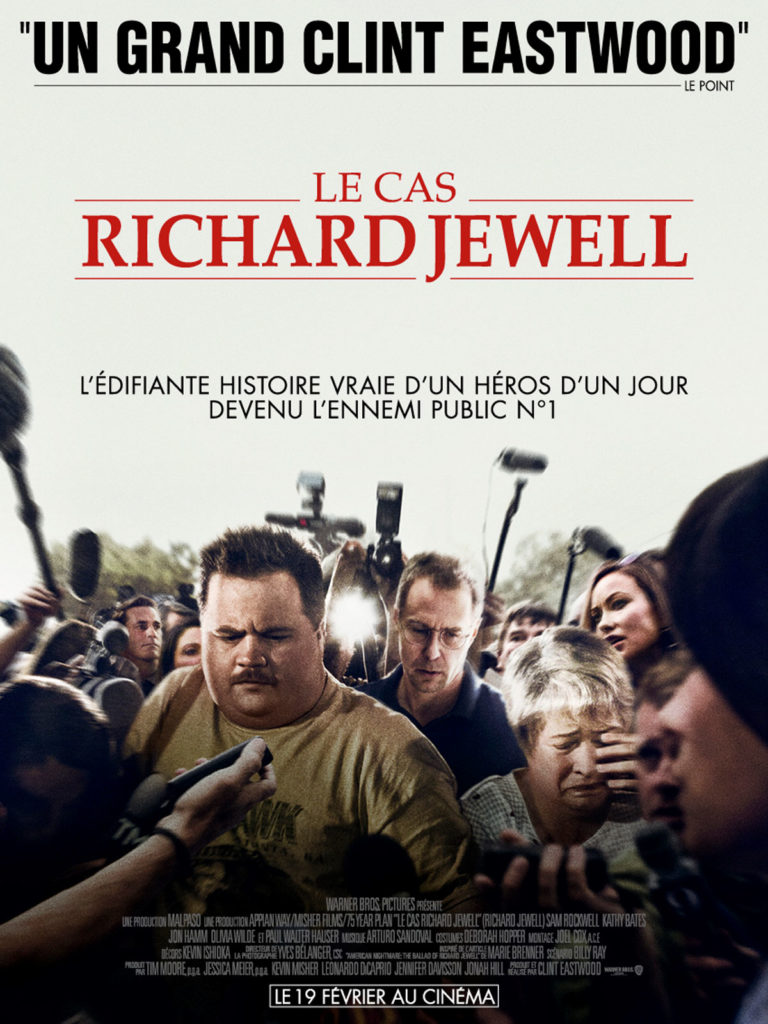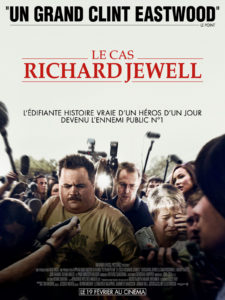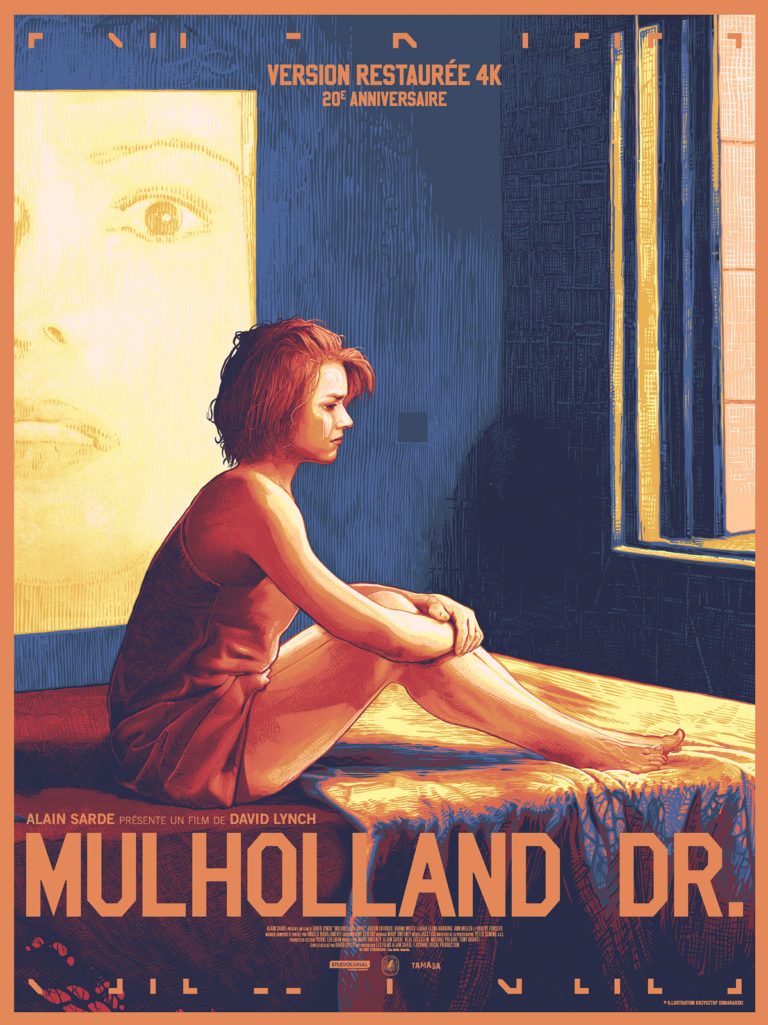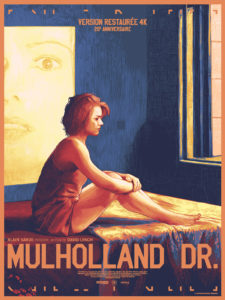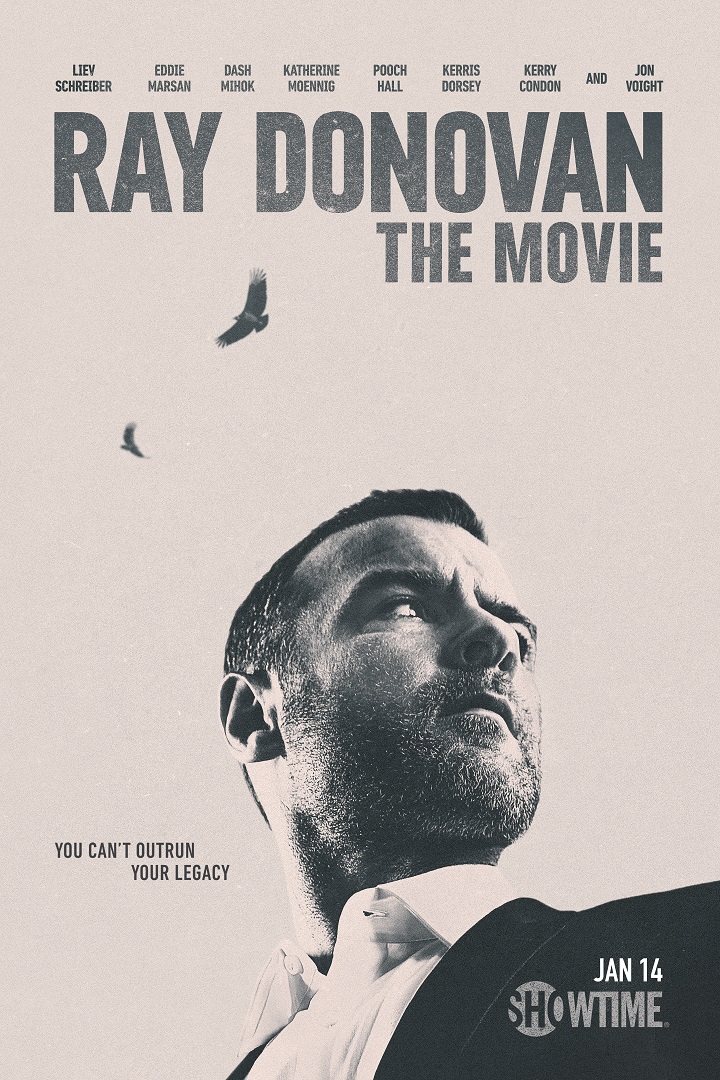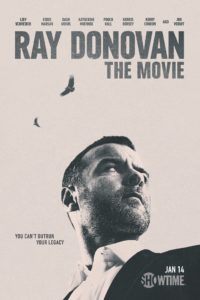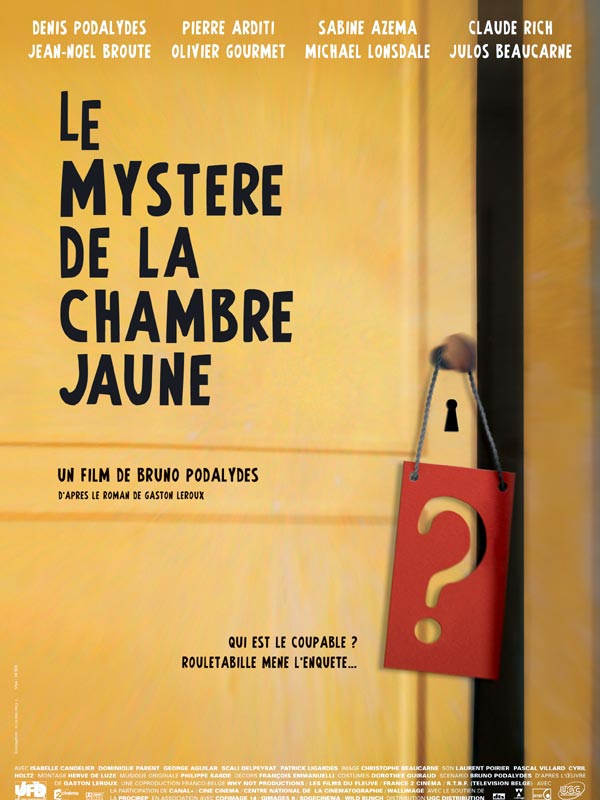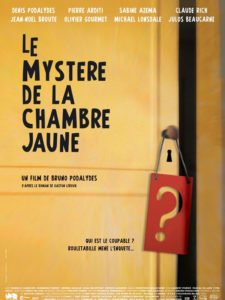 Mercredi- Wednesday
TF1: The Undoing
Jeudi – Thursday
Arte : Vigil
TF1 Series : I, Robot
Vendredi – Friday
Arte : Meurtres à Sandham saison 10, by Mattias Ohlsson.
Canal Plus : Invisible Man
Samedi – Saturday
Arte : Enfants du soleil – Les Mayas
Dimanche – Sunday
France 2 : Le cas Richard Jewell
Arte : Sueurs froides
C8: Le Grand Pardon
W9 : Il était une fois dans l'Ouest
Lundi – Monday
France 5 changes its programming on Monday, January 17 at 21:00.
It will broadcast the film "In the heat of the night", by Norman Jewison (1967).
With Sidney Poitier (Virgil Tibbs), Rod Steiger (Bill Gillespie), Warren Oates (Sam Wood)…
In the Mississippi cotton fields, in a small and sordid town called Sparta, a crime has just been committed: an industrialist about to set up a factory is found dead in the street, murdered. An unknown traveler sitting in the station's lobby is arrested by the sheriff's deputy and immediately accused of the murder: he is black and has a lot of money on him. After checking his identity, it turns out that this man from Philadelphia is Virgil Tibbs, a police officer from that city.
Canal plus : Gomorra
Arte : Mulholland Drive
W9 : Miss Peregrine et les enfants particuliers
Mardi – Tuesday
Arte : Les nazis et l'argent
Canal Plus : Tokyo Shaking
Mercredi- Wednesday
TF1 : The Undoing
Canal Plus : Ray Donovan
Arte : Le mystère de la chambre jaune
5.
AT HOME, 

ON YOUR PLATFORMS
BEST MOVIES OF JANUARY
ARTE
FILM
MAYA,  Mia Hansen-Løve
Ex-hostage in Syria, a French war reporter goes to Goa, where he grew up, to rebuild himself in the wake of his release… By Mia Hansen-Love ("Bergman Island"), a gentle wanderer.
M, Joseph Losey
With David Wayne (Martin W. Harrow), Howard Da Silva (Detective Carney).
In California, a child killer eludes the police. The local mob goes after him… By Joseph Losey, the American remake of Fritz Lang's masterpiece, "M le maudit". Presented in a restored version.
Los Angeles, early 1950s. An elusive child killer has been plaguing the city for several months. As the list of his little victims grows, a wave of panic begins to sweep through the population, which begins to suspect every man of being the author of these heinous crimes. On the teeth, the police multiplies as for her the identity controls in vain in the bars and other places of pleasure. More and more worried about their business, which the increased surveillance dangerously compromises, the local underworld decides to arrest the criminal themselves…
Scenes-de-la-vie-conjugale, by Ingmar Bergman 
Winter Sleep, Nuri Bilge Ceylan
SERIES
Les rêves brisés de l'entre deux guerres
Occupied by Jo Nesbø. 
After being filmed without his knowledge while virulently criticizing the government corrupted by a corrupt elite, an honest history professor becomes president of Ukraine against all odds. Between reality and fiction, there is only one step! Because in 2019, the main actor of the series, Volodymyr Zelensky, becomes in turn the new Ukrainian President.
A cult political series created by Adam Price, Borgen follows the struggle of an ambitious politician, Birgit Nyborg (Sidse Babett Knudsen), to gain and keep power. A dive into the cannibal world of Danish politics alongside a female character of incredible strength and tenacity. Replay in full on arte.tv until October 31, 2022.
A summit of black humor, each episode having its own plot but always marked by the presence of the number 9… Unpublished in France, an acidic series like an afternoon tea gone wrong, rewarded by a string of awards and which made a hit of audience in the UK.
DOCUMENTARY
Sous-le-soleil-menacant-de-la-californie-de-joan-didion
Afghanistan-une-feministe-face-aux-talibans
Alice-guy-l-inconnue-du-7e-art by Valérie Urréa
Nueva York, une histoire du New York latino
Omar Sharif, une vie de nomade
BEST MOVIES OF JANUARY
NETFLIX
After Life, saison 3, Ricky GERVAIS, January 14.
Ozark saison 4, Bill Dubuque, January 21.
The Woman in the House Across the Street from the Girl in the Window, on January 28th, created by  Rachel Ramras, Hugh Davidson & Larry Dorf
Munich The edge of war, adapted from Robert Harris's novel, on January 21, by Christian Schwochow
Stranger Things, season 4
Bridgerton saison 2, March 25
Inventing Anna, by Shonda Rhimes, on February 11th.
BEST MOVIES OF JANUARY
 Prime Video
As We See It , 8 épisodes, on January 21.
Inspired by the Israeli series On The Spectrum, created by Dana Idisis and Yuval Shafferman and Grand Prix at Séries Mania in 2018, As We See It tells the daily life of roommates in their twenties, Jack, Harrison and Violet, affected by autism, between difficulty in keeping a job, making friends a job, finding love…
In the cast of the American version, created by Jason Katims (Friday Night Lights), Rick Glassman, Albert Rutecki, Sue Ann Pien … But also Joe Mantegna (Criminal Minds).
I want you back, by Jason Orley, on February 11th
Mrs Maisel season 4, Amy Sherman-Palladino
The Green Knight, by David LOWERY, now.
Spencer, by Pablo Larrain – On January 17th
BEST MOVIES OF JANUARY
 Canal+
Sons of Philadelphia, by  Jérémie Guez with Matthias Schoenaerts, Joel Kinnaman, on January 5th.
The Extraordinary life of Louis Wain, by Will Sharpe, with Benedict Cumberbatch, Claire Foy, on January 11th.
The Invisible man, on January 14th, by Leigh Whannell with Elisabeth Moss, Oliver Jackson-Cohen.
Raised by wolves saison 2, by Aaron Guzikowski, on February 3rd.
BEST SERIES & FILMS OF JANUARY
Apple TV
The Tragedy of Lady MacBeth, by Joel Coen, on January 14th.
Suspicion, by Rob Williams, based on the Israeli thriller series False Flag. The series will star Uma Thurman. On February 4.
Severance, by Ben Stiller & Dan Erickson, on February 18th.
BEST MOVIES OF JANUARY
DISNEY PLUS
La Grotte, by Jimmy Chin (III) & Elizabeth Chai Vasarhelyi.
Moon Knight, by Jeremy Slater avec Oscar Isaac (Marc Spector / Moon Knight), May El Calamawy, in February.
Kenobi, by Hossein Amini & Joby Harold (in Spring).
The Beatles get back, by Peter Jackson.
And The Mandalorian season 3, by Jon Favreau
Para/llèles
Parallèles tells the story of four friends – Bilal, Romane, Samuel and Victor, whose lives are turned upside down when a mysterious event separates them and propels them into parallel dimensions. They will do everything in their power to understand what happened. And try to go back to their world "before".
Created by Quoc Dang Tran (Dix pour cent, Marianne), co-written by Anastasia Heinzl (Au-delà des apparences) and directed by Benjamin Rocher and Jean-Baptiste Saurel with Thomas Chomel.