Dopesick and your new movies. 
Dopesick,
Your new films & series
In theaters & on your platforms
News on movies and series
The cinema will resume in Martinique from November 10, 2021, thanks to the last lightening of the curfew still in force, but pushed back to 10 pm for leisure activities in particular. The sessions will be scheduled "only from Wednesday to Sunday" for now.
I look forward to discovering the series Mami Wata next week, original creation CANAL+ Group made in Gabon directed by Samantha Biffot on November 15.
.
Still standing, at 91 years old the great Clint Eastwood is not done with cinema. The writer Guillaume Évin dedicates a fascinating book to him  "Clint Eastwood le dernier des géants".
Bong Joon-ho tackles animation.
According to« Trois couleurs  the idea came to him from a picture book dedicated to marine creatures: "These creatures live 24 hours a day without the sunlight reaching them. Although they live on the same planet as us, we don't normally come into contact with them. But in my film, after a certain incident, they get to know humans, and that's where the story begins."
Starting November 10 in theaters! Two feature-length documentaries, Thomas Pesquet l'étoffe d'un héros and 16 Levers de soleil, retracing respectively the last year of training and his first space mission, are back in theaters. The planetarium version of 16 Sunrises can also be seen in various hemispheric domes throughout France.
November 11 in music! An exclusive concert of the original soundtrack of 16 Sunrises is given by its author-composer Guillaume Perret on November 11 at 8 pm at the opening of the "Jazz and Images" Festival at the cinema Le Balzac in Paris in the 8th district. More info here
The virtual reality experience for Christmas ! The new VR experience Dans la peau de Thomas Pesquet will be available in some cinemas in November and December and then on the Playstation VR store for everyone at Christmas from December 25.
A new IMAX format for December 29! The new documentary film In the Eyes of Thomas Pesquet, is released in IMAX format during the last days of the year. Aimed at a family audience, this 28-minute documentary, narrated by Marion Cotillard, is an ode to the planet seen through the eyes of Thomas Pesquet. 
"When you're on board a space station that travels at 28,000 km/h and 50 km in altitude, you circle the Earth in about 90 minutes. We therefore potentially witness sixteen sunrises and sunsets per day." – Thomas Pesquet
The make-up goes to the series
Gucci ignites Hollywood with its love parade.
Festivals
The festival "Les Arcs" unveiled its selection last night in the presence of Michel Hazavanavicius. It will take place from December 11 to 18.
Hawai'i International Film Festival (HIFF) endeavors to recognize new and emerging talent, promote career development and original collaborations through innovative education programs, and facilitate dynamic cultural exchange through the cinema arts
The Créteil Women's Film Festival: send your film. The 44th edition will take place from March 11 to 20, 2022
Second edition of Marseille Series Stories, the first festival of series adapted from literary works, will be held from November 18 to 21, 2021.
ALL YOU WANT TO KNOW ABOUT CURRENT FILMS & SERIES
IN THEATERS AND AT HOME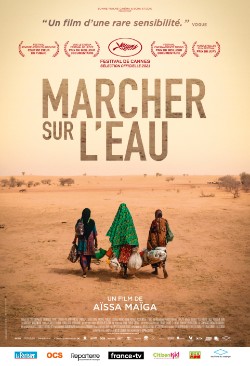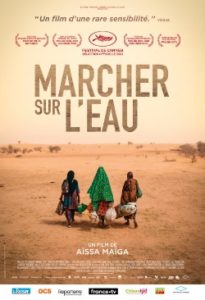 Marcher sur l'eau, by Aïssa Maïga
Synopsis
In northern Niger, the village of Tatiste, a victim of global warming, also struggles with adults leaving their families each year to go  to have access to water.
Every day, fourteen-year-old Houlaye, like other young people, walks for miles to fetch water, which is essential to the life of the village. This daily task prevents them, among other things, from attending school. The lack of water also forces adults to leave their families each year to go to get water.
The film
Both fiction and documentary (some scenes are reconstructed), Marcher sur l'eau  is a magnificent film about the daily life of people who are supportive, courageous and who, every day, struggle to live.
Houlaye, the teenager who takes care of the whole family, gives rhythm to the documentary. Every second of the film gives the impression of being impregnated with the sand that sticks to the faces and skin of the inhabitants, who must constantly protect themselves from it. One understands then how lucky we are not to make any effort to have water. Nothing else is possible in this village, but to get up every day and walk for miles to fetch more or less drinkable water.
Marcher sur l'eau is an essential film.
Birth of the project
Producer Yves Darondeau (Bonne Pioche) asked Aïssa Maïga to write a film following scouting trips to West Africa by journalist Guy Lagache. The story of a village community fighting for water in the context of global warming, with the promise of a well.
In fact, she was called by this project. Aïssa Maïga's paternal grandmother was a Peul from Niger. The actress and director naturally accepted the project.
So she set my sights on the village of Tatiste, in the Azawagh region, which is a 15-hour drive from Niamey, the capital of Niger. The NGO Amman Imman was involved from the beginning of the project. Ariane Kirtley, the director of the NGO Amman Imman (which means "water is life"): she is an anthropologist and knows this region very well. The writing work was done in duo. 
Climate change & its consequences
Niger, a semi-desert country in the heart of sub-Saharan Africa, is emblematic of the problem of lack of water but also a source of hope. On the one hand, it has been hit hard by climate change and repeated droughts. On the other hand, it is one of the places in the world where the struggle of rural communities and their inhabitants to solve this problem, with the support of the government, is the most determined and dynamic. 
The Azawak region is a plain of 180,000 square kilometers, located between Mali and Niger, and is home to approximately 500,000 people, mostly ethnic Tuareg and Fulani-Wodaabe. Azawak is characterized by a 99% illiteracy rate and a 98% lack of access to health resources. Insecurity of water supply, linked to climate change, has contributed to the rise in infant mortality rates, which now exceed 50%. 
Africa
The African continent has 660,000 cubic kilometers of water reserves underground. This resource is 100 times greater than the amount of water on the surface. And yet, 330 million Africans, or 40% of the population, do not have access to drinking water. 
According to figures from the African Development Bank, Africa needs to devote the equivalent of 11.5 billion euros per year to create or strengthen distribution and sanitation infrastructures. And if the water exists, some aquifers are buried deep, making any digging project delicate and expensive.
Today in theaters.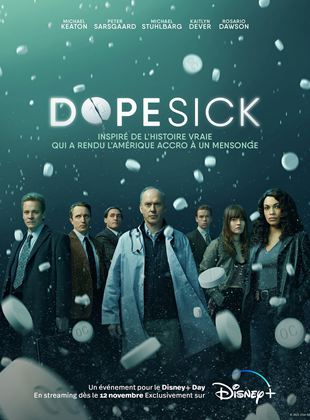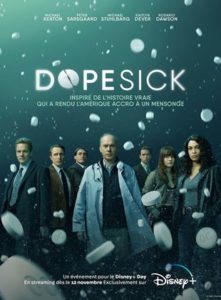 Dopesick, by Danny Strong
Created by Danny Strong, adapted from the book Dopesick: Dealers, Doctors and the Drug Company that Addicted America, by Beth Macy.
Synopsis
This eight episodes series tells the story of the launch of OxyContin in the United States. This drug, launched by Purdue Pharma in 1996, was responsible for the wave of overdose deaths (93,000 in the United States in 2020). There are now more overdose deaths annually than gun deaths in the country.
Written by Warren Littlefield ("The Handmaid's Tale") and Danny Strong, directed by Barry Levinson, Dopesick follows several characters and takes place in a mining community in Virginia where Pharma Purdue cynically sells its painkiller to miners who suffer multiple workplace injuries.
The series
Over eight episodes, the series unfolds during a lawsuit against Richard Sackler's Perdue Pharma for its sale of oxycontin on the U.S. market under the FDA (Federal Drug Administration) label.
With the help of flashbacks, we discover the history of Perdue Pharma and its consequences on the daily life of Americans, effects that are still felt today since, apart from being put into bankruptcy, its founders who knew the implications of Perdue Pharma were not judged guilty of the deaths that resulted from this drug.
To condemn them would be to condemn the American government, which refused for a long time to recognize the danger of the drug, since it had validated it without verifying its dangers.
A drug that causes a stronger dependence than the hardest drugs, to the point of what is called a "dopesick", oxycontin was therefore sold on the American market with the approval of the American government.
The characters
In the series, we discover the creator of this drug supposed to alleviate all the pains, it is from there that comes the scale of pain from 1 to 10, and the quasi systematic prescription of oxycontin.
Richard Sackler (Michael Stuhlbarg, the Jimmy Baxter of the series Your Honor), the heir of the family at the head of Pharma Purdue, plays this character at once diabolical in a quest for love and family recognition close to madness.
A masterful actor and a tormented character who reminds us of Robert de Niro and Al Pacino from The Godfather 2, Michael Stuhlbarg is extraordinary.
A widowed doctor, Samuel Finnix (great Michael Keaton) who practices in Virginia, is entirely devoted to a community of miners, is the second strongest character of the series.
Samuel Finnix is approached by Billy Cutler, an ambitious young representative of Perdue Pharma, played by William Poulter (the racist policeman Philip Kraus in Kathryn Bigelow's Detroit and seen in the series The Underground Railroad), another charismatic young actor from the Dopesick series.
We also follow an oxycontin victim, Betsy Mallum, a young minor (Kaitlyn Dever seen in the Netflix series Unbelievable) who is being treated by Samuel Finnix and becomes addicted to oxycontin after an accident.
Three vigilantes help us calm our anger at the monstrous consequences of this drug that continues to wreak havoc to this day.
The investigation
Bridget Meyer, played by Rosario Dawson, fights to prove to the DEA that the overdoses come from medical prescriptions of oxycontin.
At the same time, two DoJ agents, Rick Mountcastle and Randy Ramseyer (played in the Dopesick cast by Peter Sarsgaard and John Hoogenaker) begin investigating the consequences of OxyContin.
Although Curtis Wright's name does not appear, his name comes up repeatedly in connection with potential corruption of the FDA executive who approved the aggressive marketing of OxyContin.
Indeed, special attention was paid to a special label issued by the FDA specifically for OxyContin that said:
"Delayed absorption as provided by OxyContin tablets is intended to reduce the risk of drug abuse".
As shown in the Dopesick series, this label was used by representatives to sell OxyContin as a treatment for moderate pain to skeptical doctors like the one played by Michael Keaton. However, Purdue had conducted no real studies to back up this claim and Wright knew it.
This series is both terrifying and exciting because of the strength of its writing, and it exposes a situation that is still relevant today.
Nowadays
The American justice validated, on September 1st, the bankruptcy plan proposed by the Purdue laboratory which provides immunity to the members of the Sackler family, whose pharmaceutical group is accused of having contributed to the opiate crisis.
This agreement provides for the payment of 4.5 billion dollars (3.82 billion euros) to the affected communities. The company will be dissolved to create a new entity whose mission will be to fight the opioid crisis.
For Washington State Attorney Bob Ferguson – who wants to appeal the court's decision – this plan is a boon for the Sackler family, which has amassed a fortune of more than $11 billion (€9.34 billion) since 2008, and which would gain permanent immunity through this decision while remaining one of the richest families in the United States.
The casting
Peter Sarsgaard, is in the next Batman movie The Survivor directed by Barry Levinson.
Michael Keaton, recently seen in Worth on Netflix by Sara Colangelo, will star in Morbius by Daniel Espinosa and The Flash by Andy Muschietti.
On Disney Plus on November 12th.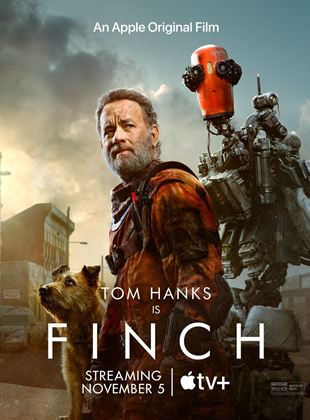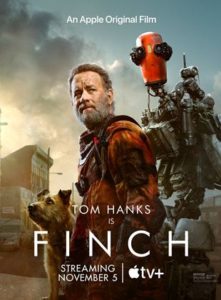 Finch, by Miguel Sapochnik
Synopsis
Finch, a robotics engineer, wants to make sure that someone will look after his faithful companion after his death. … He creates a robot to watch over Goodyear when he is no longer able to.
The movie
As in Cast Away, Tom Hanks proves once again that he can carry a film alone on his shoulders.
In this touching post-apocalyptic story, radiation and the sun have destroyed three-quarters of the planet, only a dog gives meaning to Finch's life. Sick, he creates a robot that comes to life, a kind of Pinocchio that accompanies him in a lurch towards San Francisco where he would one day find his father.
This very good film, which leaves us a little hungry, puts forward the development of technologies and the importance of exchanges with others, even more than with an animal. Humanity is at the heart of Finch, and Tom Hanks was the right actor to interpret this sad, lonely character who has given up hope for a better future. The dialogue is very good and the robot character is just great.
You should definitely watch it.
Currently on Apple TV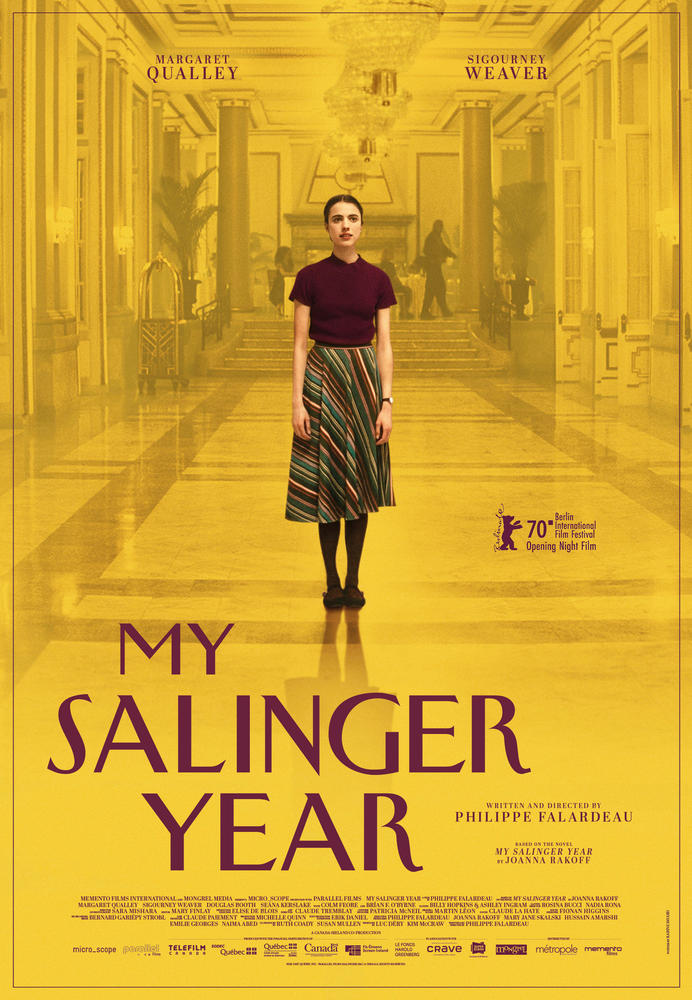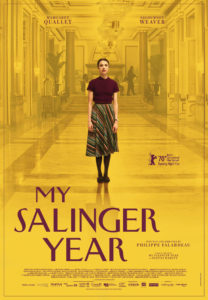 My Salinger year, by Philippe Falardeau
Synopsis
New York in the 90s: After leaving graduate school to pursue her dream of becoming a writer, Joanna  gets hired as an assistant to Margaret  the stoic and old-fashioned literary agent of J. D. Salinger.
Fluctuating between poverty and glamour, she spends her days in a plush, wood-panelled office – where dictaphones and typewriters still reign and agents doze off after three-martini lunches – and her nights in a sink-less Brooklyn apartment with her socialist boyfriend.
Joanna's main task is processing Salinger's voluminous fan mail, but as she reads the heart-wrenching letters from around the world, she becomes reluctant to send the agency's impersonal standard letter and impulsively begins personalizing the responses.
The film
Joanna, while using the great writer's voice, begins to discover her own path. We find Margaret Qualley, the actress we loved in Maid on Netflix, this time alongside Sigourney Weaver.
True story inspired by the memoirs of Joanna Rakkof, My Salinger Year is a nice movie about finding your way and assuming it no matter what.
Pleasant to watch but lacks strength in the subject. The dialogues and clichés about writing weigh down the film.
Starring Margaret Qualley, Sigourney Weaver, and Douglas Booth
Currently on Canal Plus.
2.
MY SUGGESTIONS OF FILMS & SERIES
Today, November 10th:
Cry Macho, by Clint Eastwood.
Un monde, by Laura Wandel
Nora is entering elementary school when she is confronted with the harassment of her older brother Abel. Torn between her father who urges her to react, her need to fit in and her brother who asks her to keep quiet, Nora finds herself caught in a terrible conflict of loyalties. An immersive dive, at the level of a child, into the world of school.
Los Lobos, by Samuel Kishi.
Dora is a judge, like her husband Vittorio. They live on the top floor with their twenty-year-old son, Andrea. One night, the boy, drunk, knocks down and kills a woman. Distraught, he asks his parents to help him avoid prison. Vittorio thinks that his son should be tried and sentenced for what he has done. The tension between father and son explodes, to the point of creating a definitive rift between the two. Vittorio forces Dora to make a painful choice: him or his son.
Max, 8, and Leo, 5, leave Mexico for the United States with their mother Lucia in search of a better life. They spend their days in a small apartment waiting for their mother to return from her tireless work. Lucia promises to take them to Disneyland, a dream they cling to during their long days of solitude.
Aline, by Valérie Lemercier
Tre Piani, by Nanni Moretti
This is the first film in which Nanni Moretti does not write an original screenplay but adapts a literary work.
The film Tre Piani, like the book by Eshkol Nevo from which it is based, tells the story of three families who live in the same building. It deals with universal themes such as guilt, the consequences of our choices, justice and the responsibility that comes with being a parent.
The plot of the book takes place in Tel Aviv, while the film is set in Italy.
SYNOPSIS
Lucio, Sara and their seven-year-old daughter Francesca live on the second floor. In the apartment across the street are Giovanna and Renato, who often act as babysitters for little Francesca. One evening, Renato, who has been given custody of Francesca, disappears with the child for several hours. When they are finally found, Lucio fears that something terrible has happened to his daughter. His fear turns into a real obsession.
On the second floor,lives Monica, struggling with her first experience of motherhood.
Her husband, Giorgio, is an engineer who spends a lot of time abroad for his work. Monica fights a silent battle against loneliness and the fear of becoming one day like her mother, hospitalized for mental disorders. Giorgio understands that he can no longer stay away from his wife and daughter. But it may be too late.
Dora is a judge, like her husband Vittorio. They live on the top floor with their twenty-year-old son, Andrea. One night, the boy, drunk, knocks down and kills a woman. Distraught, he asks his parents to help him avoid prison. Vittorio thinks that his son should be tried and sentenced for what he has done. The tension between father and son explodes, to the point of creating a definitive rift between the two. Vittorio forces Dora to make a painful choice: him or his son.
Later (and we are looking forward to it)
House of Gucci, by Ridley Scott, on November 24th
Batman, by Matt Reeves. With Robert Pattinson et Zoe Kravitz.
Sos fantôme L'Héritage, by Jason Reitman
With  Paul Rudd, Carrie Coon, Mckenna Grace, Finn Wolfhard, Bill Murray, Sigourney Weaver, Dan Aykroyd.
Station Eleven, by Mackenzie Davis.
Station Eleven is an upcoming sci-fi miniseries based on the 2014 novel of the same name by Emily St. John Mandel that is scheduled to air on HBO Max on December 16.
C'mon C'mon, on November 19, by Mike Mills, with  Joaquin Phoenix, Gaby Hoffmann & Woody Norman.
Une jeune fille qui va bien, first movie directed by Sandrine Kiberlain, with Rebecca Marder, Anthony Bajon, Sandrine Kiberlain
Moonfall, by Roland Emmerich.
L'événement, by Audrey Diwan.
Licorice Pizza,  on November 26, by Paul Thomas Anderson.
In the San Fernando Valley in the 1970s, various characters cross paths: a young successful high school actor (Cooper Hoffman), politician Joel Wachs running for office (Benny Safdie) and an old school producer and filmmaker (Bradley Cooper).
Lightyear, by Angus MacLane. (2022)
King Richard  (1er décembre), story of Venus and Serena Williams, by Reinaldo Marcus Green
Will Smith, with Saniyya Sidney & Demi Singleton
On  HBO Max* on November 19.
Landscapers, by Ed Sinclair, with Olivia Colman et David Thewlis, on December 6th on HBO
WEEKLY TIPS & OPINIONS
FROM 

PROFESSIONALS

 WRITERS, SCREENWRITERS,
DIRECTORS, COMPOSERS…
35 Writing Contests in November — no entry fees  by Erica Verrillo
Do It Because You Love It. Back in 2012, a longtime reader of the…  by Scott Myers
Five Fun Writing Exercises To Deepen Your Characters  by Lisa Papademetriou 
How to Decide Which Story to Write  by Scott Myers 
Little Things Mean a Lot. The big screen is at its best when its…by Richard Walter
Nine Publications with November Submission Deadlines  by Chris Sowers
To beat or not to beat: That is the question by Scott Myers
4. AT HOME ON TV
DOPESICK, YOUR NEW MOVIES & SERIES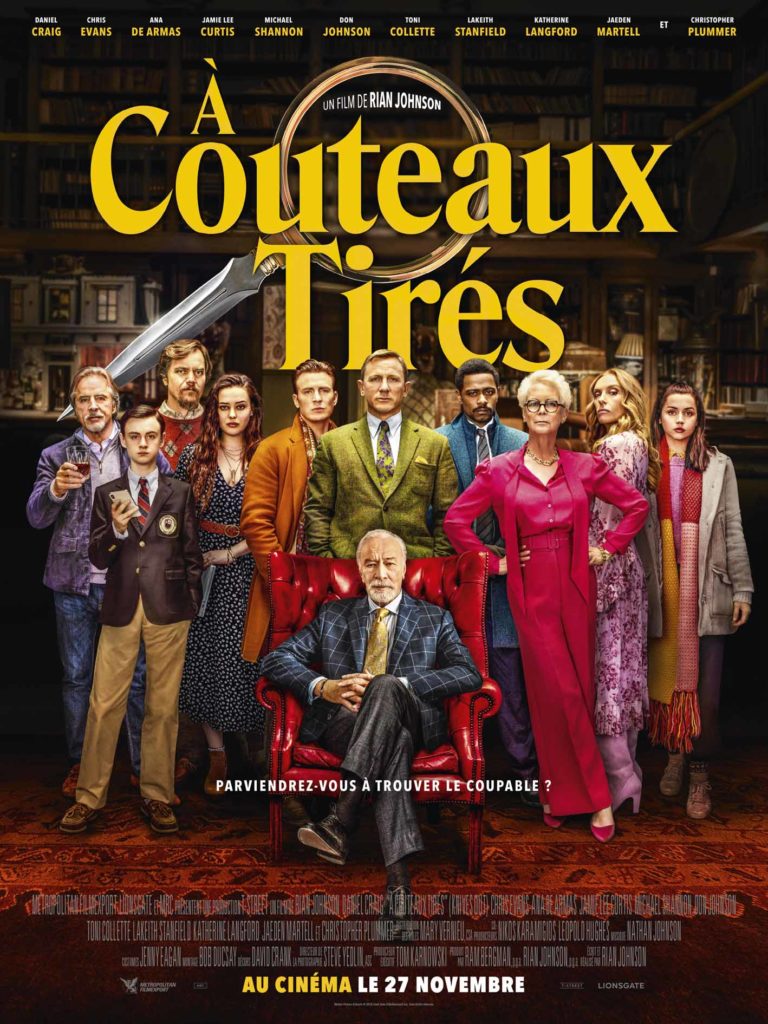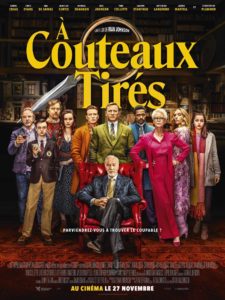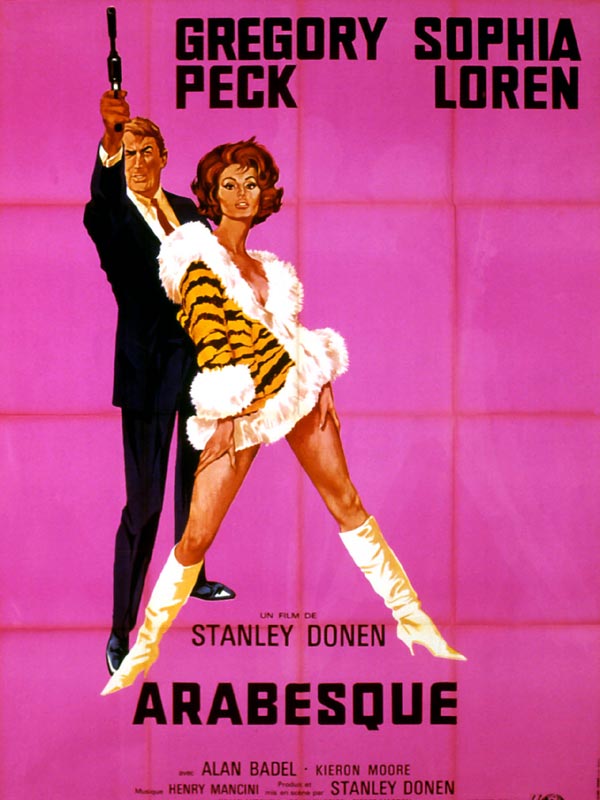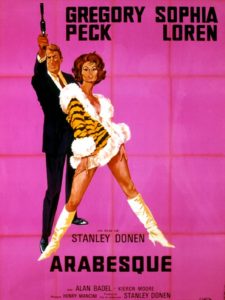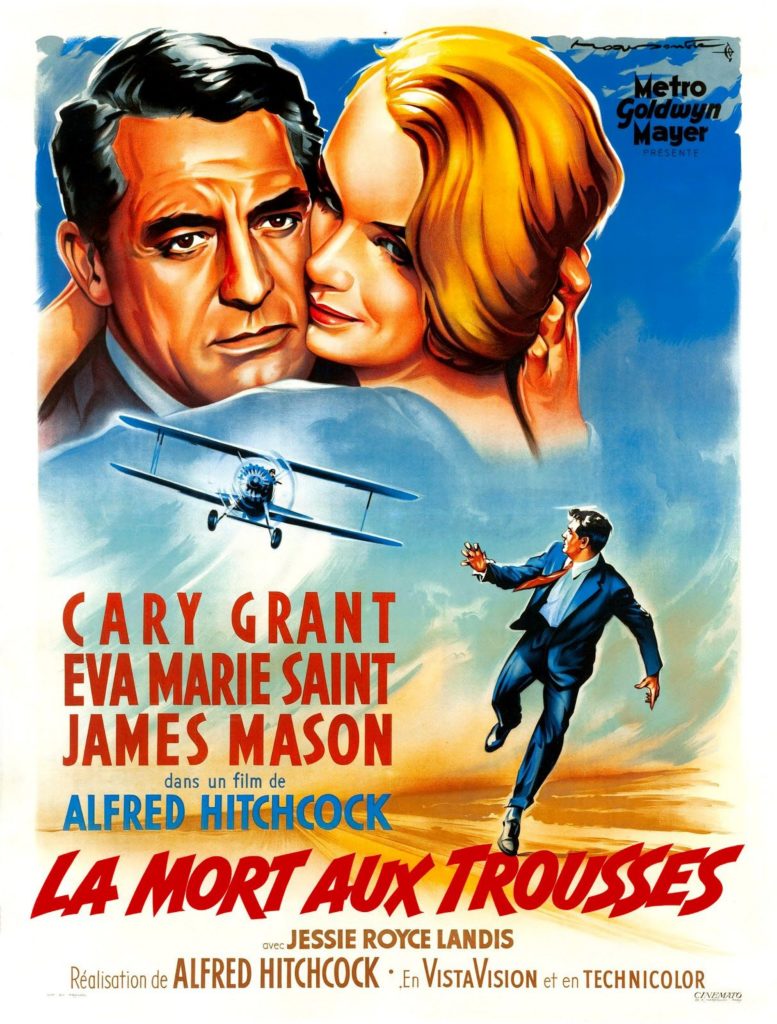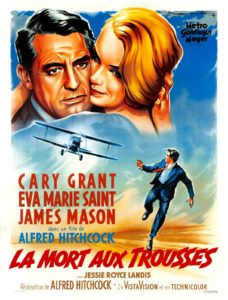 Mercredi- Wednesday
France 2 : Germinal
Arte : L'amour est un crime parfait de Jean-Marie Larrieu et Arnaud Larrieu
Canal Plus: Nightmare Island
Jeudi – Thursday
Arte : Anna de Niccolò Ammaniti
In a world ravaged by an epidemic, a stubborn young girl sets out to find her brother, the victim of a kidnapping… After "Il miracolo", Niccolò Ammaniti adapts his novel "Anna". Beyond its resonance with current events, this series is a journey of initiation, both dark and poetic, where the struggle for survival is accompanied by hope.
Canal Plus : American crime story: impeachment
W9: Catch me if you can
TFX: Palais Royal
TF1 Séries : Dans la ligne de mire
Chérie 25: The Ghost Writer
Vendredi – Friday
Chérie 25: Un homme idéal
Arte : Le contrat de trop de Lars Becker
Samedi – Saturday
Arte :Noé et le déluge, l'envers du mythe de Carsten Gutschmidt
France 4 : Les victoires du jazz 2021
Dimanche – Sunday
France 2 : À couteaux tirés de Rian Johnson avec Daniel Craig, Chris Evans.
Arte : La mort aux trousses de Alfred Hitchcock
Lundi – Monday
France 5 : Les dents de la mer
Arte : Arabesque, de Stanley Donen; musique de Henry Mancini
France 4 : Marcus Miller : Tutu revisited
Mardi – Tuesday
Canal Plus : Goodbye, with Annette Bening & Bill Nighy. Director William Nicholson tells the story of a separation full of fierce humor and hope. He was inspired by his own play, "The Retreat from Russia", whose title evokes the Napoleonic defeat that precipitated its fall.
Arte : Hitler – Staline, la diagonale de la haine de Ulrich H. Kasten
C8:  La colline des potences
Mercredi- Wednesday
TF1: New Amsterdam
Canal Plus: Nightmare Island 
Arte : C'est ça l'amour, de Claire Burger
5.
AT HOME, 

ON YOUR PLATFORMS
DOPESICK, YOUR NEW MOVIES & SERIES ON
ARTE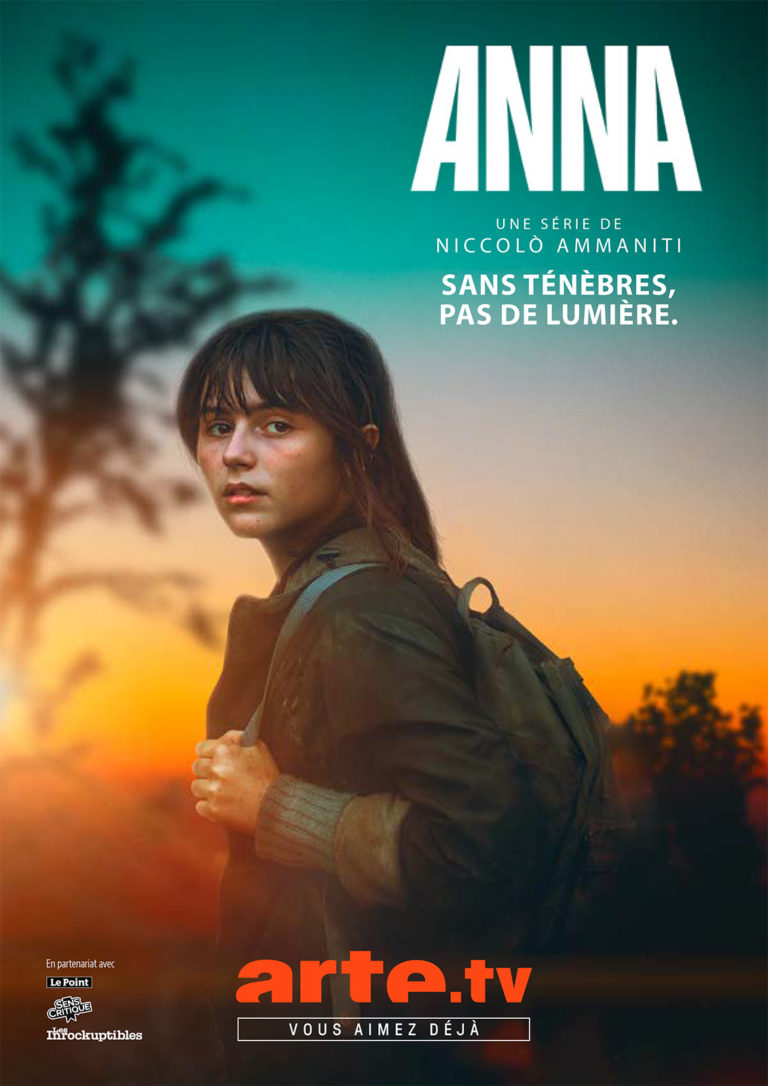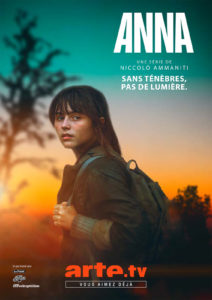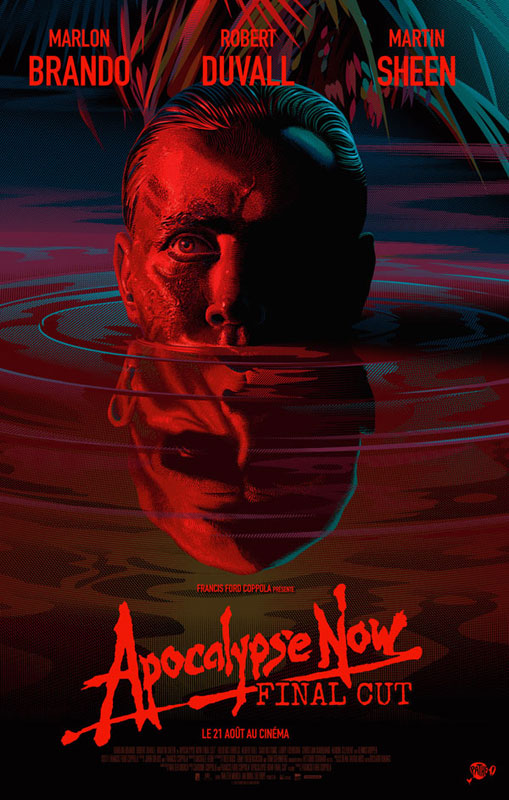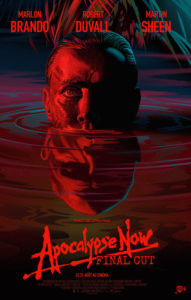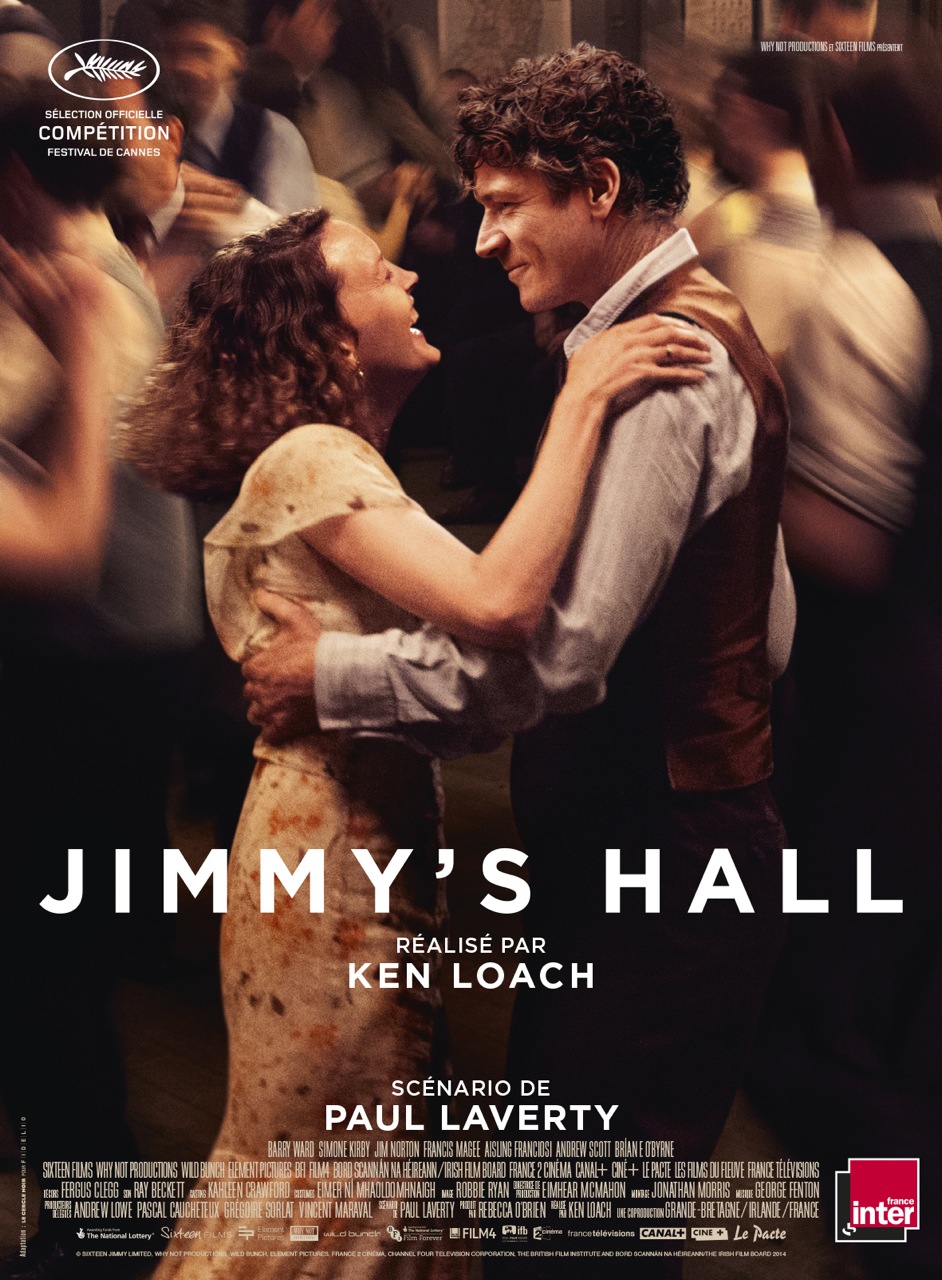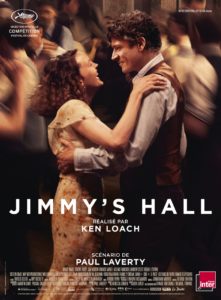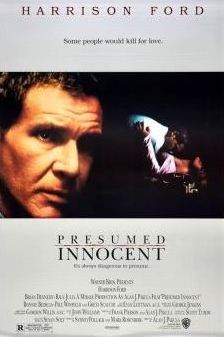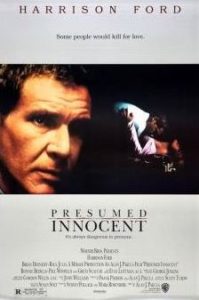 FILM
Apocalypse Now Final Cut , by Francis Ford Coppola
Dogman, by Matteo Garrone.
Parole-donnee ,Brazilian drama film directed by Anselmo Duarte, released in 1962, and adapted from the eponymous play by Alfredo Dias Gomes.
La-rose-tatouee by Daniel Mann, with Anna Magnani (Serafina Delle Rose), Burt Lancaster (Alvaro Mangiacavallo), Marisa Pavan (Rosa Delle Rose), Ben Cooper (Jack Hunter).
The life of an unremarkable mother is turned upside down by her role as a juror in an infanticide trial that radically changes her view of motherhood. A Japanese series as hard as it is poignant, illuminating the blind spots of a patriarchal society corseted by convention.
Présumé innocent by Alan J. Pakula
A famous lawyer is accused of the murder of his ex-mistress. Is he the victim of a plot or a cold and cunning monster? Played by the impeccable Harrison Ford and orchestrated by Alan J. Pakula, this is a film of skillful suspense that keeps the viewer on the edge of his seat until the final twist.
Lust-caution by Ang Lee with Tony Leung
SERIES
A summit of black humor, each episode having its own plot but always marked by the presence of the number 9… Unpublished in France, an acidic series like an afternoon tea gone wrong, rewarded by a string of awards and which made a hit of audience in the UK.
WHAT TO WATCH : DOCUMENTARY
Guerre-du-donbass-le-drame-ukrainien-1-2 by Claire Walding
Abba-forever, by Chris Hunt
Arthur-rubinstein-le-concert-d-adieu, by Anne-Kathrin Peitz
Cary-grant-de-l-autre-cote-du-miroir
Née-a-auschwitz by Eszter Cseke
À/restituer  by Nora Philippe: Africa & its art
L'identite-juive-au-miroir-de-l-art   by Marina Farschid
Kreatur: le magazine des combats féministes
Santé : les femmes sont-elles discriminées ?
Claudia Cardinale de Emmanuelle Nobecourt
La Cinémathèque Française
DOPESICK, YOUR NEW MOVIES & SERIES ON
NETFLIX
Now:
The Club, by Zeynep Gunay Tan & Seren Yuce
Amina, by Izu Ojukwu
Narcos, Mexico (série), by Carlo Bernard & Doug Miro
La princesse de Chicago, by Mike Rohl, on November 18
Cowboy Bebop, on November 19
Hellbound, by Yeon Sang-ho, on November 19
Red Notice, by Rawson Marshall Thurber
Dwayne Johnson, Ryan Reynolds, and Gal Gadot  on November 12
Bruised, by and with Halle Berry, on November 24
Jackie Justice (Halle Berry) is a mixed martial arts fighter who leaves the sport in disgrace. Down on her luck and simmering with rage and regret years after her last fight, she's coaxed into a brutal underground fight by her manager and boyfriend Desi (Adan Canto) and grabs the attention of a fight league promoter (Shamier Anderson) who promises Jackie a life back in the octagon.
But the road to redemption becomes unexpectedly personal when Manny (Danny Boyd, Jr.) — the son she gave up as an infant — shows up at her doorstep.
BRUISED marks the directorial debut of Academy Award winner Halle Berry and also stars Adriane Lenox, Sheila Atim, Valentina Shevchenko, and Stephen McKinley Henderson.
On Christmas on November 24 : RobinRobin
A boy called Christmas, by Gil Kenan, on November 24
Ozark,season 4  (January 21, 2022)
Stranger Things, season 4
Emily in Paris season 2, on December 22nd
The Lost Daughter, on December 31st
Written & directed by Maggie Gyllenhaal, with Olivia Colman, Jessie Buckley, Dakota Johnson, Ed Harris, Peter Sarsgaard, Dagmara Dominczyk & Paul Mescal.
The Power of the dog, de Jane Campion, on December 1st.
With Benedict Cumberbatch, Kirsten Dunst, Jesse Plemons, & Kodi Smit-McPhee
DOPESICK, YOUR NEW MOVIES & SERIES ON
 Prime Video
Fairfax, by Matt Hausfater & Aaron Buchsbaum
Chapelwaite, by Jason Filardi & Peter Filardi with Adrien Brody.
A hero by Asghar Farhadi
Orelsan, Montre jamais ça à personne, now
The Legend of  Vox Machina
The wheel of the time, inspired by the novels of the American writer Robert Jordan.
Created by Rafe Judkins with Rosamund Pike. Starting November 19.
The Wheel of Time follows Moiraine, a member of the powerful female channeling organization called the Aes Sedai, who takes in a group of five young people from a small village following an attack by the forces of the Dark One, a malevolent evil entity that seeks to destroy the Frame (existence).
Of these five, she believes that one may be the reincarnation of the Dragon, an ancient hero and powerful channeler who is prophesied to save the world or destroy it.
The Electrical Life of Louis Wain, on November 5. By Will Sharpe, with story by Simon Stephenson, and screenplay by Stephenson and Sharpe.
It stars Benedict Cumberbatch, Claire Foy, Andrea Riseborough, Sharon Rooney, and Toby Jones.
And the film depicts the life of artist Louis Wain.
Being the Ricardos, by Aaron Sorkin, with Nicole Kidman,  Javier Bardem & JK Simmons, on December 21
Lucille Ball (Nicole Kidman) and Desi Arnaz (Javier Bardem) are threatened by shocking personal accusations, a political smear and cultural taboos in.
A revealing glimpse of the couple's complex romantic and professional relationship, the film takes audiences into the writers' room, onto the soundstage and behind closed doors with Ball and Arnaz during one critical production week of their groundbreaking sitcom "I Love Lucy.
DOPESICK, YOUR NEW MOVIES & SERIES ON
 Canal+
​
Paraiso, by Fernando González Molina, Ruth García & David Oliva, on November 11th
Hope Gap / Goodbye, by William Nicholson, as from November 16th
Married for thirty years, Grace and Edward live peacefully in their cottage on the English coast. She, exuberant and voluble, manages the house. He, discreet and self-effacing, is completing a career as a teacher. But that morning, this well-ordered life is about to be shattered. On the occasion of a visit from their son Jamie, Edward finds the courage to tell his wife his decision: in one hour, he will leave the house for a new life.
Director William Nicholson tells the story of a separation full of fierce humor and hope. He was inspired by his own play, "The Retreat from Russia", whose title evokes the Napoleonic defeat that precipitated its fal
DOPESICK, YOUR NEW MOVIES & SERIES ON
Starzplay
Doctor Death, by  Patrick Macmanus with Joshua Jackson, Alec Baldwin & Christian Slater, on September 22.
BMF, on September 26th.
DOPESICK, YOUR NEW MOVIES & SERIES ON
Apple TV
Swan Song, by Benjamin Cleay on December 17
Dr Brain, by Kim Jee-Woon: Korean series with Lee Sun Kyun (Parasite ), today.
Invasion, de Simon Kingberg, on October 22
The Shrink next door, inspired by the eponymous podcast Joe Nocera, inspired by true facts. On November 12th.
The Tragedy of Lady MacBeth, by Joel Coen on December 25.
DOPESICK, YOUR NEW MOVIES & SERIES ON
DISNEY PLUS
The Book of Boba Fett, by Dave Filoni et Jon Favreau
The Mandalorian season 3, by Jon Favreau
Olaf, on November 12
Encanto by Byron Howard, Jared Bush & Charise Castro Smith. On November 24
Hawkeye, on November 24, by Jonathan Igla
Para/llèles
Parallèles tells the story of four friends – Bilal, Romane, Samuel and Victor, whose lives are turned upside down when a mysterious event separates them and propels them into parallel dimensions. They will do everything in their power to understand what happened. And try to go back to their world "before".
Created by Quoc Dang Tran (Dix pour cent, Marianne), co-written by Anastasia Heinzl (Au-delà des apparences) and directed by Benjamin Rocher and Jean-Baptiste Saurel with Thomas Chomel.