Series and movies of your week. This week, I chose to speak to you about thriller and poetry in movies.
On the bilingual Movieintheair blog, I do for you a press review every Wednesday and keep the best of national and international audiovisual news.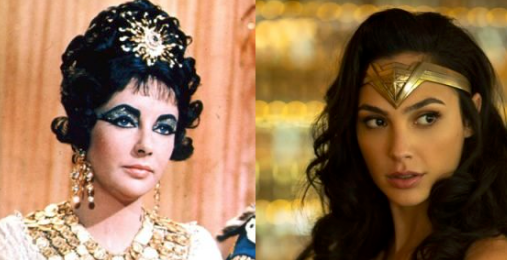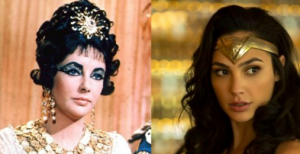 Many events have happened this week:
Now and till December 2020, all movie theaters from Dulac Distribution are part of the operation « Les mercredis à 5 euros, pour Tous ». In these movie theaters: L'Arlequin, L'Escurial, Le Reflet Médicis, Le Majestic Bastille et Le Majestic Passy.
Gal Gadot to play Cleopatra in upcoming movie directed by Patty Jenkins
Trailer of the movie directed by David Fincher : Mank, broadcast on

Netflix,

as from December 4th
To watch on TF1 and Netflix, an animation series Miraculous
Many films are coming out in theaters, new series on your platforms.
Here are the new movies in theaters, the movies to see in theaters, the new series.  The best of your television programs and all the news of the festivals.
TRIBUTE
Wladimir Yordanoff, supporting actor in many movies, such as Un Air de Famille by Agnès Jaoui & J.P. Bacri
Michel Audiard, at Lumières Festival in Lyon
YOUR MOVIES AND SERIES 
1. REVIEW
ALL YOU WANT TO KNOW ABOUT
THE HEAD

, SERIES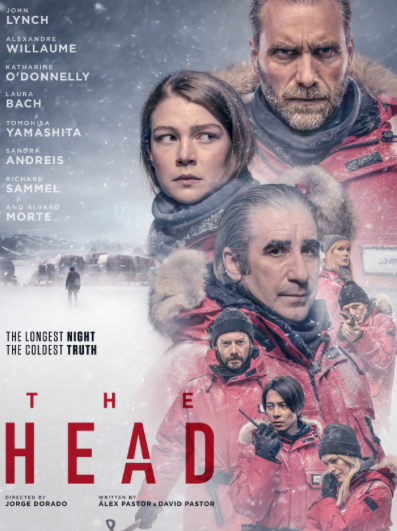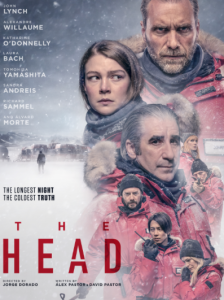 The Head, by David Pastor & Àlex Pastor
Pitch
Summer in Antarctica. Scientists are dancing on the ice pack. It is the end of their stay on the Polaris VI station. They are happy to have completed their mission. Only a small team, the "Winterers", remains to spend the next six months of winter. Their goal, to finalize the discovery of the famous scientist, a bacterium supposed to fight against global warming.
But following the burial of a seal, the atmosphere on the base degenerates…
Six months later, with no contact from the base for three weeks, the commander-in-chief of the expedition returns to the base with a rescue team.
The series (six episodes)
Played by internationally famous actors for a better visibility of the series, with Alvaro Monte, the famous teacher of La Casa de Papel, and Tomohisa Yamashita, a famous singer in Japan, the series is like a novel written by Agatha Christie.
Johan Berg, played by Alexandre Willaume, seeks to find his wife at all costs and seeks the truth from one of the survivors, Maggie Mitchell, the ship's doctor, played by Katharine O'Donnelly.
Arthur Wilde, played by John Lynch, is the scientist of the Antarctic expedition. For him, only his research count…
This Spanish series shot in English and Danish language is worthy of a detective novel, the flash-backs and the alternate testimonies of the survivors' stories, hardly leave us time to breathe. I confess to having watched this series in one go. It begins like The Thing, but is reminiscent of Agatha Christie's And Then There Were Were None.
Now to be seen on Canal+
With Alexandre Willaume, Katharine O'Donnelly, John Lynch, Laura Bach, Álvaro Morte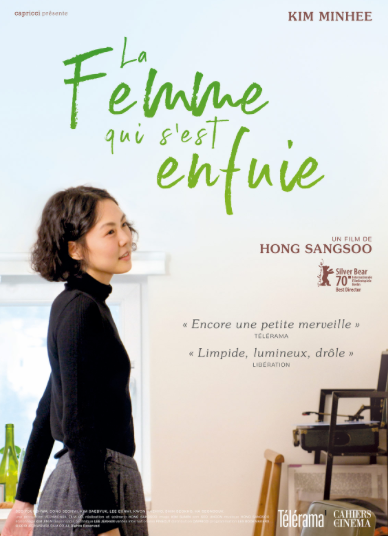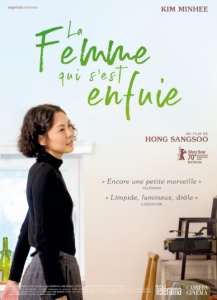 도망친 여자, Domangchin yeoja
The Woman who Ran,
directed by Hong Sang-Soo
The Pitch
While her husband is away on a business trip, a woman visits friends she has not seen in a long time.
The Movie
Like Éric Rohmer in his time, Hong Sang-Soo did a sketch film, simple but with beautiful dialogues on the meaning of life and the small events that mark our daily life. His film is full of melancholy and nostalgia. In this film, the director puts women at the heart of his story.
We follow Gam-Hee, played by Kim Min Hee, in a kind of wandering. With other women, she talks about love, marriage, talking or drinking too much, food, money.
Hong Sang-Soo is known to work without a script, he gives it to his crews the same day of the shooting, so that -according to him- they can concentrate more. His shots are long fixed shots with a few zooms that bring us closer to the actors in one go. The light is beautiful, simple and the colors are almost erased to highlight the characters.
Hong Sang-Soo won the Silver Bear for Best Director for this film, his twenty-fourth. Married to the lead actress, -she has worked  with him in her eight previous films – he obviously wrote this film for her, a loving testimony to their story.
With Kim Min-hee, Seo Youg-wha, Lee Heun-mi, Song Seon-mi, Kim Sae-byuk
ARTE
THE KILLING (SERIES)

The Pitch (season 1)
As she prepares to leave Denmark to follow her companion to Sweden, investigator Sarah Lund must solve the murder of a teenage girl who was raped and murdered in the midst of an election campaign …
The series
Rewarded at the Bafta best TV series in 2011, this Danish series still broadcasted online on Arte.TV takes us into the daily life of a policewoman played by Sofie Gråbøl . 
Determined, Sarah Lund played by Sofie Gråbøl  is driven by an unfailing will in her investigation at the risk of jeopardizing her privacy. Like Harry Bosh, she fears neither fear nor pain. Accompanied by her replacement, Jan Meyer, played by Søren Malling, the police duet works wonders.
Each episode corresponds to one day of the investigation, that gives to the series an intensity, rarely seen in the police series, however numerous.
A series written as a trilogy
There are three seasons. The screenwriter wrote it as a trilogy and maybe that's why this series works perfectly. Above all, it is written like a novel, like Homecoming made in two parts, and doesn't try to go on like an umpteenth Walking Dead (even if it's a very good series) in eleven seasons…
According to the author, Søren Sveistrup, quoted in "Les Inrocks", "I try to be as universal as possible when talking about Western society and culture. War, terrorism and the fears it provokes are essential themes of our time. Moreover, they are an excellent springboard for a criminal investigation. There's a saying that goes, 'The first victim of a war is always the truth,' and I wanted to expand on that. A detective story should always explore the reality in which we live. If it fails to do so, it is irrelevant," he told Arte Magazine in 2011.
A public success
In Denmark, the series reaches 2 million viewers out of 5.5 million inhabitants, while in the United Kingdom, on BBC Four, the series reaches 600,000 viewers, sometimes ahead of the Mad Men series.
It was rebroadcast in France thanks to Arte this summer, and is available on the platform until March 31, 2021. To be seen urgently!
Distribution
With Sofie Gråbøl, Søren Malling, Lars Mikkelsen, Bjarne Henriksen, Ann Eleonora Jørgensen, Marie Askehave, Morten Suurballe…
2. IN 
MOVIE THEATERS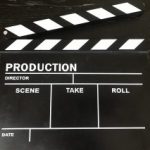 Still on screen
Relic, by Natalie Erika James
Maternal, by Maura Delpero
L'Enfant Rêvé, by Raphaël Jacoulot
Yalda, La nuit du Pardon, by Massoud Bakhshi
Israël, Le voyage Interdit, Partie I, by Jean-Pierre Lledo
TODAY
Babylon, by Franco Rosso
A Dark Dark Man, by Adilkhan Yerzhanov
Calamity, by Rémi Chayé
Drunk, by Thomas Vinterberg
As from October 21st
La baleine et l'escargote
Petit Vampire, by Joann Sfar
City Hall, by Frederick Wiseman
Michel Ange, by Andrey Konchalovsky.
In November
Balloon, de Pema Tseden, as from November 11th.
Aline, by Valérie Lemercier, biopic on Céline Dion, as from November 11th.
Gagarine, by Lyna Khoudri, as from November 18th.
Mandibules, by Quentin Dupieux, as from November 18th
To come
Ibrahim, by Samir Guesmi
Minari, by Lee Isaac Chung, produced by Brad Pitt, expected to come out in Spring 2021
Winner of the Grand Prix and Public Prize at the Sundance Film Festival, Minari is about the American dream of a Korean family and is played by Steven Yeun (Jacob), who also played in The Walking Dead .
5ème set, by Quentin Reynaud, with Alex Lutz, Ana Girardot, Kristin Scott Thomas
Come Away, by Brenda Chapman, with Angelina Jolie
Minamata, by Andrew Levitas
News of the world, by Paul Greengrass
Wet Season, Anthony Chen
3.

GOOD TIPS FROM MOVIE 

PROFESSIONALS
Click to read the entire article:
Georges Clooney's feedback on his carrier
Why Oliver Stone wrote Scarface in Paris
Interview (Video): Orson Welles. The famous 1960 Paris conversation is… | by Scott Myers | Oct, 2020
The Business of Screenwriting: Celebrate your victories | by Scott Myers | Oct, 2020 | Go Into The S
7 Things You Should Stop Doing NOW if You Want to be a Writer | by Shaunta Grimes | The Every Day No
4. 

YOUR EVENING TV PROGRAM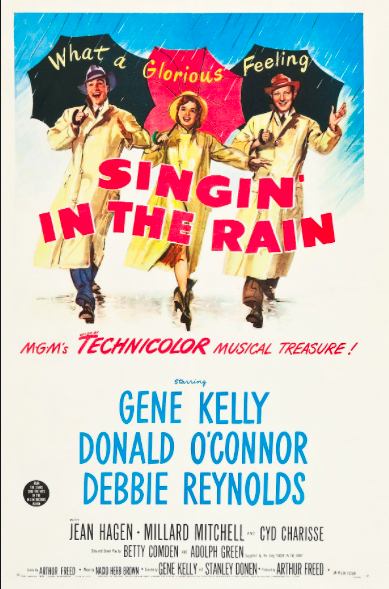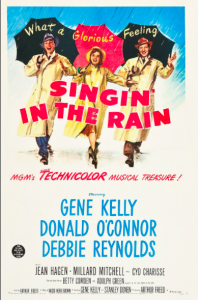 Wednesday 14
Arte : Enemy, de Denis Villeneuve
RTL9 : Des hommes d'honneur
TMC: Dirty dancing
Thursday 15
TF1 : Infidèle
France 3 Un monde parfait
Chérie 25 : Sleepers
TCM: True Grit
Arte : Monstre sacré
Friday 16
Arte : Take This Waltz
Ryan Gosling portrait
 Chilly Gonzales musician
TCM : Babel
Saturday 17
TCM: L'aventure intérieure
France 4: Shaun Le mouton
Sunday 18

TCM: Gran Torino by Clint Eastwood
France 2: Le crime de l'orient express
Arte : Spy game  with Brad Pitt & Robert Redford a documentary about Hedy Lamar
TF1 séries : Burn After reading
C+ Cinéma : Un divan à Tunis

Monday 19
Arte : La mariée était en noir
TCM: Lettres d'Iwo Jima
RTL9: Les Rois du désert
France 5 : Singin in the rain
Arte : Robe noire de Bruce Beresford
Tuesday 20
Canal+ : Sorry we miss U
Arte : Black Panthers
TFX: Mrs Doubtfire
Gulli : Kung Fu Panda
Wednesday 21
Arte : Moonrise Kingdom de Wes Anderson 
Star : True lies
6Ter: Catch me if you can
5. PLATFORMS
Arte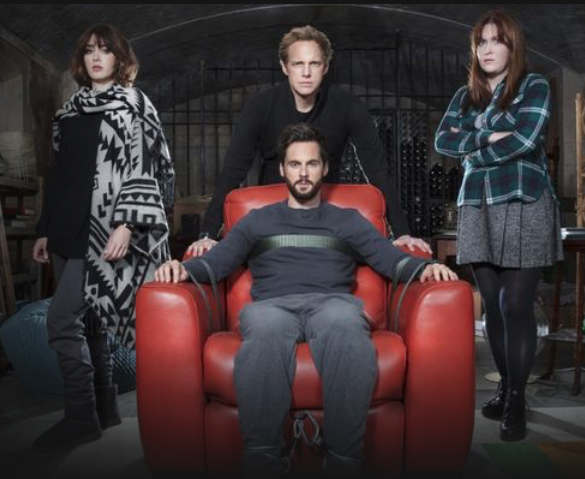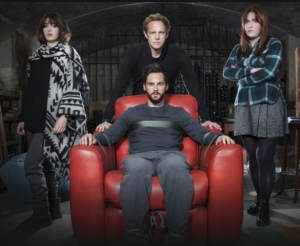 Documentary
Dorian Gray : Oscar Wilde portrait
Laurel Canyon, pop rock 's legend
Arte is to broadcast special movies for Halloween
Jimmy Carter portrait as from October 20th
AFRICA
SYRIA
MOVIE DIRECTOR
Series
Arte new series
New! : A young doctor's notebook Jon Hamm (Mad Men) & Daniel Radcliffe. To watch here
The Virtues, Primé au Festival Séries Mania
Movie
La Légende du Pianiste sur l'Océan
Une pure formalité, by Giuseppe Tornatore, with Gérard Depardieu and Roman Polanski
On France Télévisions
To watch: a series on Youtubeurs
La Chaîne Parlementaire
LCP offers you a lot of good documentaries: here
La Cinémathèque Française
On Henri plateform, a cult movie everyday
Movies and series to watch 
on

NETFLIX
Song Exploder, by Hrishikesh Hirway
Une vie sur notre planète, by David Attenborough, now
L'autre côté (La Valla), now, created by Daniel Ecija
Deaf U, produced by Nyle DiMarco, as from Friday
Borgen, now
La révolution, by Aurélien Molas, as from October 16th
Les sept de Chicago, by Aaron Sorkin, as from October 16th, with Sacha Baron Cohen, Joseph Gordon-Levitt, Frank Langella, Eddie Redmayne, Mark Rylance, Jeremy Strong, Yahya Abdul-Mateen II, Michael Keaton, John Carroll Lynch & Alex Sharp.
The Queen's Gambit, as from October 23rd
Rebecca, byBen Wheatley, as from October 21st
Brave Blue World, as from October 21st
Mank, by David Fincher, as from December 4th
Ma Rainey's Black Bottom as from December 18th with Chadwick Boseman
Lupin, by Jean-Pierre Jeunet with Omar Sy, as from January 2021
Movies and series to watch 
on

PRIME VIDEO
Borat 2 by Sacha Baron Cohen, as from October 23rd
Black Box, by Emmanuel Osei-Kuffour Jr
Movies and series to watch 
on

Canal+ 
Séjour dans Les Monts Funchun, by Gu Xiaogang with Qian Youfa, Wang Fengjuan, Sun Zhangjian.
La sagesse des profondeurs, Arnaud Jérald 's world record
Swallow, by Carlo Mirabella-Davis
Churchill, by Joe Wright, with awarded Gary Oldman
The Third Day, by Dennis Kelly et Felix Barrett, with Jude Law
The Undoing, created by David E. Kelley, directed by Susanne Bien, with Hugh Grant et Nicole Kidman, as from October 26th
Pahokee by Ivete Lucas, Patrick Bresnan (review here)
Movies and series to watch 
on Apple TV
Tehran, by FAUDA 's screenwriter, Moshe Zonder. I am looking forward to watching it !
Wolfwalkers, by Tomm Moore & Ross Stewart
Movies and series to watch 
on Disney+
For Christmas
Soul, by Pete Docter et Kemp Powers with Jamie Foxx, Tina Fey 's voices
6. AUDIOVISUAL 

NEWS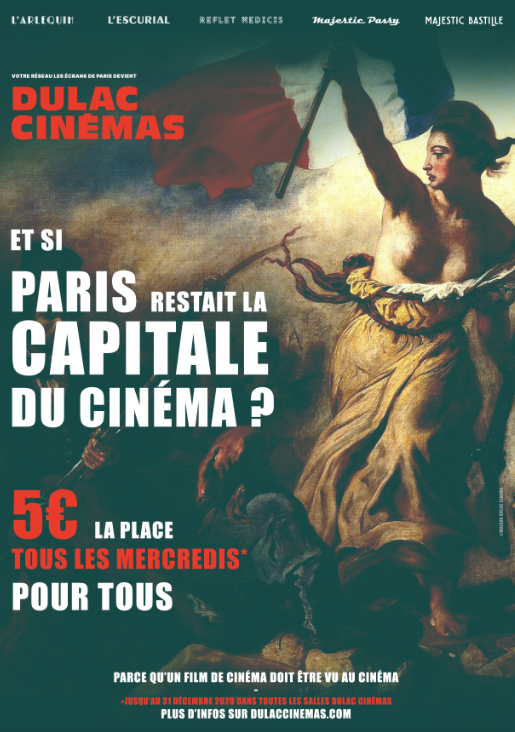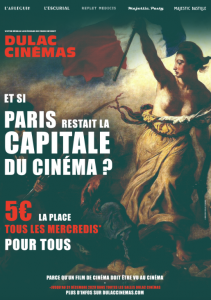 To watch on Cannes Series platform: all new series – Dix pour Cent series is closing the festival
New Tintin movie upcoming directed by Patrice Leconte (Les Bronzés).
Wild Bunch TV is about to launch three new sequence, "Disaster Unit," "Fragile" and "We Are Now," at MIPCOM and the Mercato Internazionale Audiovisivo (MIA) in Rome.
Now and till December 2020, all movie theaters from Dulac Distribution are part of the operation « Les mercredis à 5 euros, pour Tous ». In these movie theaters: L'Arlequin, L'Escurial, Le Reflet Médicis, Le Majestic Bastille et Le Majestic Passy.
 7. EVENTS, FESTIVALS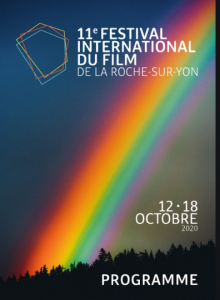 Scorsese Tribute at Le Grand Rex in Paris, from October 7th till October 13th
Festival International du Film de la Roche-sur-Yon: 12 to 18 October. Programmhere
The African Cinema is doing its cinema. Movies will be broadcast from October 21st till October 24th at the Lincoln Champs Élysées-
Programme AFSC
Till November 13th, Festival "Tant qu'il y aura du Mélo" at the Forum des Images. Program
The Cannes  Film Festival 2020 is coming back on La Croisette from October 27th till October 29th.  Program here
The Israeli Film Festival in Paris will take place from November 25th till November 29th at the Majestic Passy.
Go and watch  movies !