This week : August movies and series, what to watch ?
Every Wednesday, on the bilingual Movieintheair blog, I choose for you the best of national and international audiovisual news.
Here are the latest news in cinema, series to bingewatch, films on television and on your platforms and news about the festivals.
This week, I would like to focus on one sad piece of news : The end of the channel France Ô as from August 23rd, decided to cut expenses. 125 personnalities are protesting against it and there is as well a petition on line
Introduction
To watch on Youtube, the last short movie directed by David Lynch
August movies and series
1. AUGUST IN YOUR MOVIE THEATERS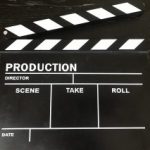 Still on screen:
Il Campione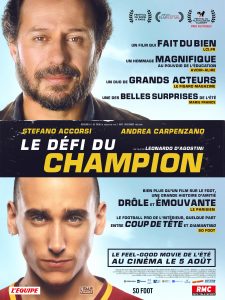 I had the chance to watch this movie before its release and which you will find the review here.
This is a must see movie during the holidays, a movie about friendship, paternity and passion.
The nurse, by Koji Fukada
As from August 12th 
The Crossing,by Bai Xue
Lil Buck Real Swan, by Louie Wallecan
Voir le jour, by Marion Laine
Light of my life, by Casey Affleck
The perfect candidate, by Haifaa al-Mansour
And before Tenet on August 26th, Inception
Mignonnes, as from August 19th
Never rarely sometimes always, by Eliza Hittman, Grand Prix of the Jury in La Berlinale 2020, as from August 19th
2. REVIEWS
THE RED TURTLE
ANIMATION

2016
I really love this movie. If you missed it, I recommend it. This film is full of poetry and is beautiful.
Directed by Michael Dudok de Wit, The Red Turtle takes place on a tropical island. A shipwrecked man goes fishing and meets a red turtle…
According to Geneviève Merlin's eponymous book, the story started from the drawings before the story was written – scripted by Pascale Ferran.
The themes of nature, love, loneliness and filiation are addressed in this sumptuous film. And the director is close to Studios Ghibli (who co-produced it). The character of the shipwrecked man is inspired by Kurosawa's films and was brought to life thanks to James Thierrée, grandson of Charles Chaplin.
Mystery envelops this animated film, it is universal. The music accompanies the film throughout, composed by Laurent Perez del Mar, member of the Oscar Academy.
HARRY BOSCH
SERIES (1 to 6)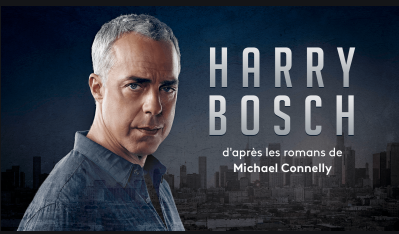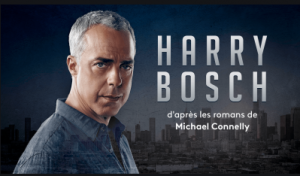 Change of theme. If you love thrillers, jazz, Los Angeles, James Ellroy, then this series is for you.
Adapted from the novels written by Michael Connelly, Harry Bosh is a policeman with a painful past, passionate about jazz, impulsive and who has found a mission, to fix the harm and bring justice to the victims.
I had read the novels. I fell into this series and I haven't been able to get out yet. The series is well put together, developed by Eric Overmayer (The Wire, Homicide...) for Prime Video. Titus Weliver is the lead actor and he plays so well the sadness and embodies so well his willing of justice that we could believe playing this part was meant to be.
You should watch it. The seventh and last season has been renewed in February of this year.
HOMECOMING
SERIES SEASON 2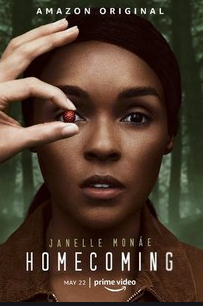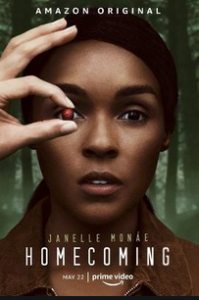 If you've seen season one, you know what I'm talking about. You've become addicted. Homecoming is since Chernobyl or The Handmaid's Tale, one of the best series of the year.
A psychological thriller, inspired by Gimlet Media Podcast, the series deals with the return of the military to their homes…
I won't reveal anything more. This series catches you right from the start. Each episode lasts about thirty minutes and time flies. I had to wait for my daughters to watch the season 2 and I confess that it was very difficult.
Season 2 of Homecoming series is even better than the first one, it feels like a whole, like a novel in two volumes. If you're still not convinced then there's not much I can do for you. The star actress of the first season is Julia Robert and the second Janelle Monae.
Created by Eli Horowitz and Micah Bloomberg, already creators of the original podcast, Homecoming is a series directed by Sam Esmail, already creator and director of the series Robot  with Rami Malek (Bohemian Rhapsody).
The direction is masterful, the music fits perfectly to the atmosphere of the scenes, sometimes a king of Hitchcock suspense. The first season'music was composed by Komeil S. Hosseini (composer of the score of The Favorite) and for the second one, Emile Mosseri composed the soundtrack.
Go for it !
3.
GOOD TIPS FROM MOVIE PROFESSIONALS
France Culture : Marlon Brando : L'île et le cinéma
Dix acteurs de séries qui ont changé de physique pour un rôle.
René Clément à travers cinq films
Les meilleures adaptions au cinéma des romans de science-fiction
Point of view Tenet:No, Christopher Nolan, I Will Not Risk Dying to See "Tenet" | by Ethan Parker | incluvie | Aug, 2020
Where to start when developing a story? | by Scott Myers | Go Into The Story
Best Japanese Anime Films to Watch | by Lauren Massuda | incluvie | Medium
4. 

YOUR EVENING TV PROGRAMS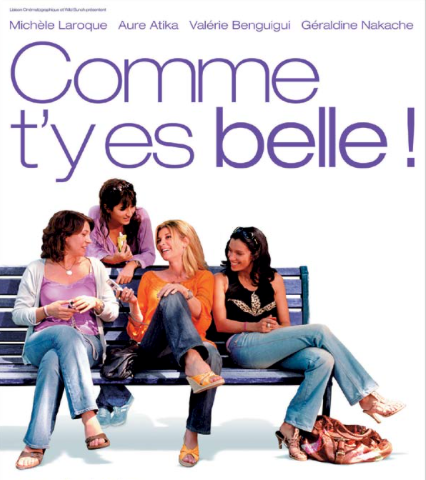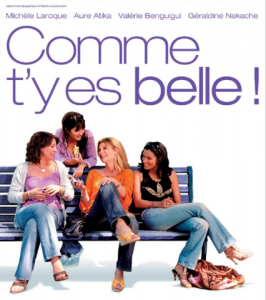 Wednesday 12
Arte: Youth , le chef d'oeuvre de Paolo Sorrentino: avec Michael Caine et Harvey Keitel
France 4 : Les Compères
Thursday 13
TCM: Dans la vallée d'Elah
W9: Les femmes du sixième étage
Arte: The Killing (série)
France Ô: Un documentaire sur la vanille Bourbon
Friday 14
Paramount : La Cité des Dangers
Arte: Le Fils perdu, suivi d'un documentaire sur Patrick Swayze
France 5 : Les Routes de l'Impossible
Saturday 15

TCM: You got an email
RTL9: Le médaillon
LCP: Naissance d'un géant: Jean Jaurès
Sunday 16
TF1: Momo
France 4 : L'As des As
TCM: Ocean's Twelve
Canal+ : Gemini Man
LCP : Rembob 'INA
C8: L'Auberge espagnole
Arte: 23h15: Arnold Schwarzenegger
TFX: Comme t'y es belle ! À voir !
De Lisa Azuelos, with the actress and director Valérie Benguigui, whom I loved very much and who died of a breast cancer, and with Michèle Laroque, Géraldine Nakache, and Aure Atika
Monday 17
TCM : La Tour Infernale
TMC: Inception
Canal+ : Mrs America
Arte : Des roses pour le procureur
TF1 Series: La vérité sur l'Affaire Harry Quebert
6Ter : 48 Heures
Chérie 25: Vipère au poing


Tuesday 18
France 4 : Terre des Géants
Arte : Soirée spéciale guerre franco-prussienne
Wednesday 19
Arte: Cézanne et moi de Danièle Thompson
France 4 : Les Fugitifs
4. PLATFORMS
Arte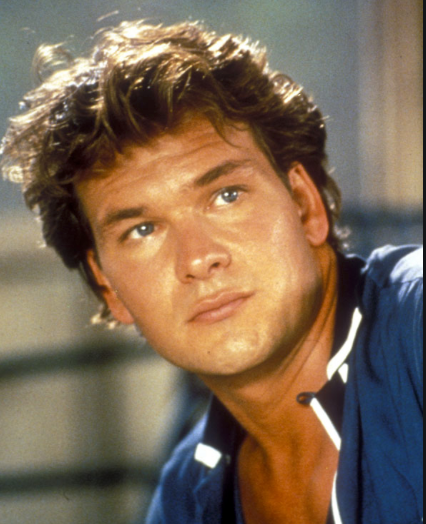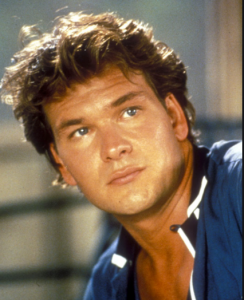 Movie
Documentary
Brooklyn hommage à une culture autodidacte
Lena Marie ou le vrai visage de l'anorexie
Canada: Les mille îles du Saint Laurent
California dreaming, un état de rêve
Un an après l'Amazonie brûle encore
La Cinémathèque Française
On Henri, a free classic movie every day
August 's movies and series to watch
on  
Netflix
Homemade (now): a series of short movies shot during the lockdown by great directors
Gunjan Saxena: the Kargil girl (today),by Sharan Sharma
Time Trap,as from Friday, by Ben Foster & Mark Dennis
Great Pretender, as from August 20th, series created by Kaburaki Hiro
Biohackers (series), as from August 20th, by Christian Ditter
August 's m
ovies and series to watch
on 
Prime Video
Pass Over, movie by Spike Lee
When the road ends, documentary by Dylan Wickrama
Blow the man down, movie, by Bridget Savage Cole & Danielle Krudy
Pastafari, documentary by Michael Arthur
Devils : to know more about it
L'enlèvement, by Michael Winterbottom, with Dev Patel
Counterpart.  Series, created by Justin Marks, with J.K. Simmons (Whiplash), Olivia Williams (Maps to the stars) & Harry Llyod (great-great-great- grand-son of Charles Dickens, and who played in Games of Thrones)
The Third day (forecast for September), with Jude Law, Emily Watson, created by Dennis Kelly & Felix Barrett and directed by Marc Munden and Philippa Lowthorpe
VOD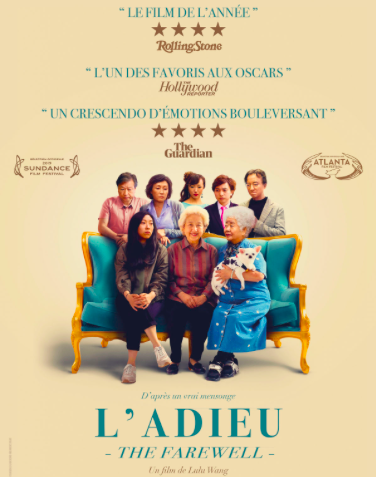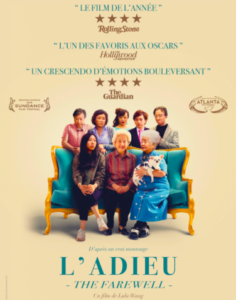 August 's m
ovies and series to watch
on  
Canal+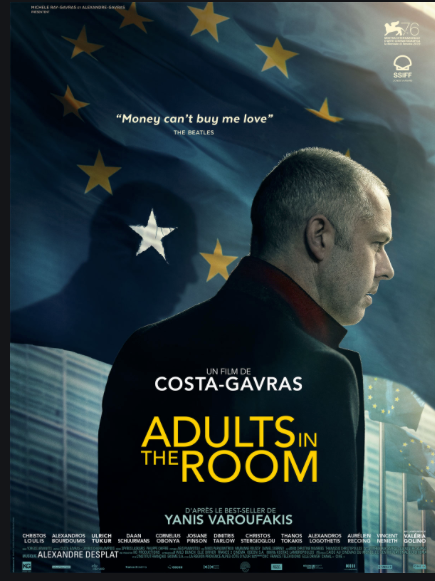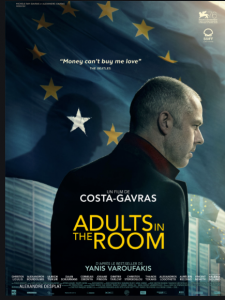 Adults in the room, by the great director Costa Gavras
Les particules, by Blaise Harrison 
Tel Aviv on Fire by Sameh Zoabi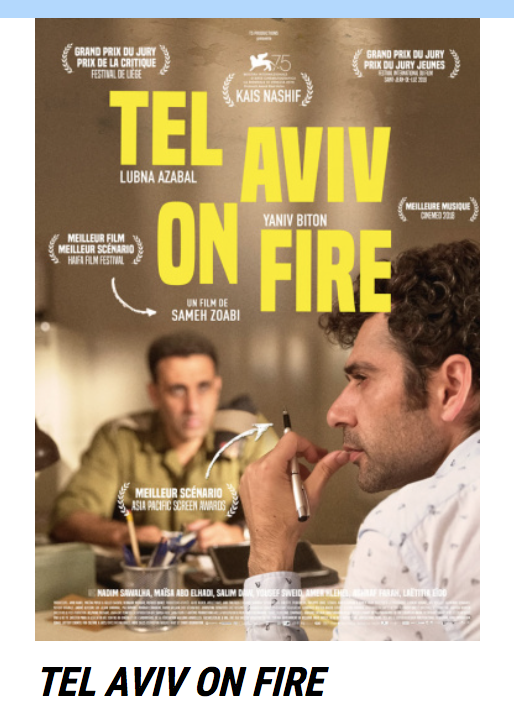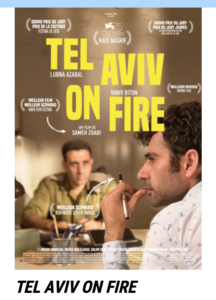 Series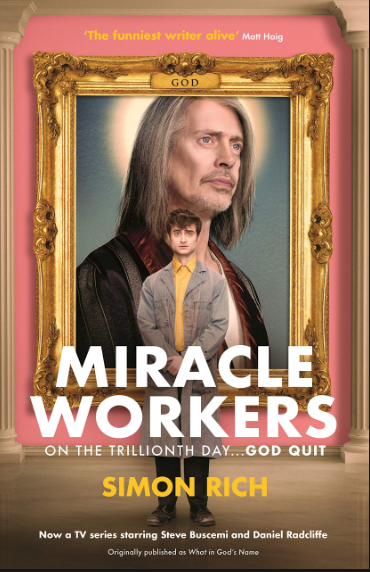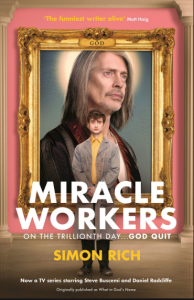 Miracle Workers, by Simon Pitch, with Steve Buscemi, Daniel Radcliffe . Finally a great part for Steve Buscemi, the talented actor of Coen Brothers' movies in God's part.
Breeders, by Simon Blackwell and Chris Addison and Martin Freeman (in the leading part)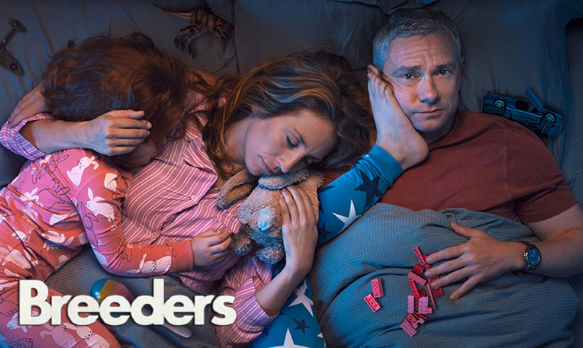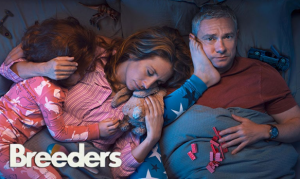 As from August 17th
Lovecraft Country, by Misha Green, adapted from eponymous novel written by Matt Ruff
Documentary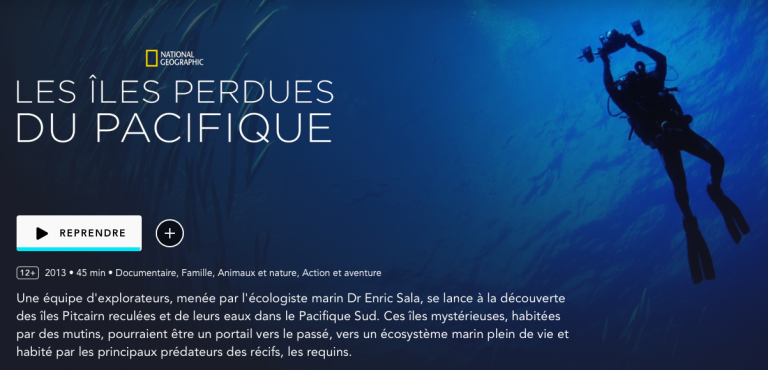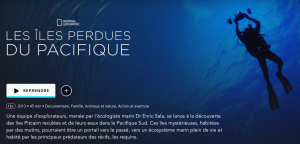 The lost islands of Pacific: with the marine ecologist Enric Sala
August 's m
ovies and series
to watch 
on  
Disney+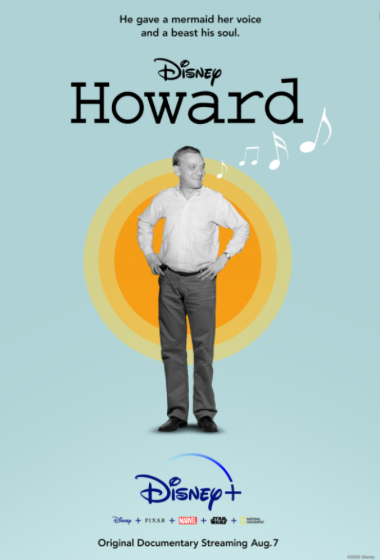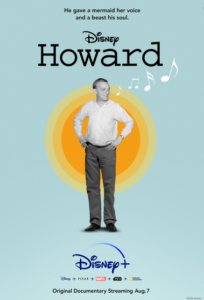 MOANA, by Ron Clements & John Musker
HOWARD, by Don Hahn
4. MOVIE INDUSTRY'S NEWS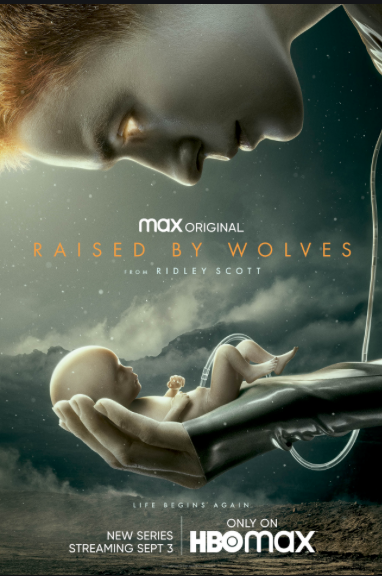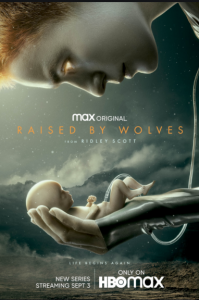 Disney will release Mulan on  Disney+ in the US.
A silent movie resurrected after 100 years:  The First Degree », out in 1923, have been found well preserved according to the« The Independent ».
The future of movie industry (France Culture)
Damien Chazelle did a short movie with his iPhone
Yvan Attal is to direct "Choses humaines", a new feature film produced by Curiosa Films and Films Sous Influence (source: Le Film Français)
A documentary about Robin Williams is to come out in September.
Elisabeth Moss in a new series, Shining girls,  forApple TV.
Raised by Wolves, new series directed by Ridley Scott, on HBOMax, on WarnerTV in 2020.
5. MOVIES' INDUSTRY EVENTS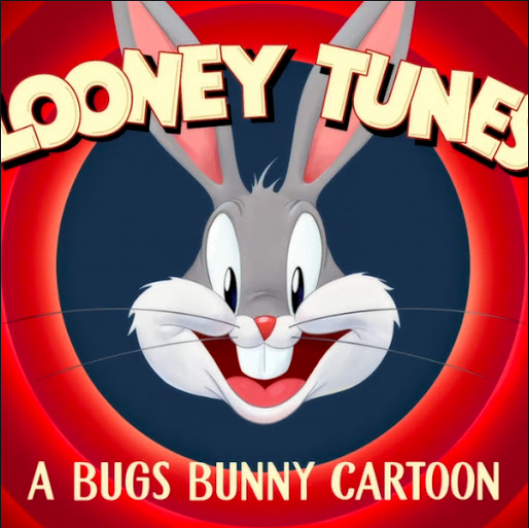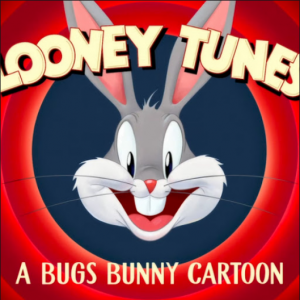 All the movie festivals at the Forum des Images
Death of Pierre Viot, former  President of the Cannes Film Festival
Three movies supported by the Organisation Internationale de la Francophonie selected in à Venice
80 Years of Bugs Bunny: Happy birthday !