After many hours spent binge-watching, I have found the best movies, series and documentaries to watch this week and in the next few days.
Best movies, series and documentaries
to watch this week
Spike Lee (director of BlackKklansman) has agreed to be the next President of the 2021 Cannes Film Festival. His next movie will be released on Netflix on June 12th. The title is Da 5 Bloods.
The story is about four Afro-American veterans who return to Vietnam in search of treasure and the body of their unit leader.
With : Chadwick Boseman, Jean Reno, Delroy Lindo, Jonathan Majors and Paul Walter Hauser will play the lead roles, along with Clarke Peters, Isiah Whitlock Jr., Norm Lewis, Melanie Thierry and Jasper Pääkkönen. 
1. Review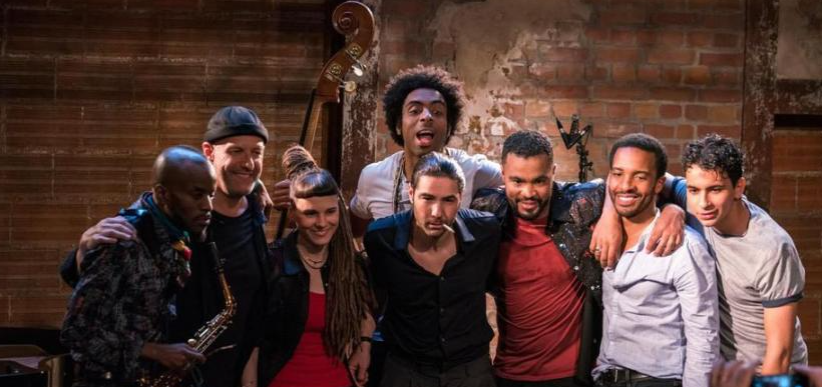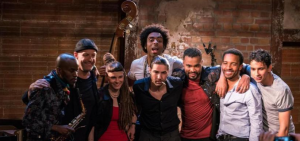 The Eddy (Damien Chazelle), screenplay by Jack Thorn.
Maybe I expected too much from Damien Chazelle, director of Whiplash, La la Land and First Man. Paternity, jazz, persistence, risking everything to become successful, the difficulty to communicate to each other, all Damien Chazelle' universe was here.
Despite the music – professional musician are playing jazz live in the series-, the story is weird and complicated and we have no feelings for the actors despite their performance. But there are some good moments, which are mostly when the band is playing.
Cast : André Holland, Amandla Stenberg, Tahar Rahim, Leïla Bekhti, Joanna Kulig (singer), Benjamin Biolay, Tchéky Kario
Directors : Damien Chazelle, Houda Benyamina,Laïla Marrakchi, Alan Poul.
Music by Glen Ballard (who collaborated with Michael Jackson – Bad- Quincy Jones, and Alanis Morissette, Elton John, Céline Dion..) and Randy Kerber.
Musicians : Jowee Omicil, Lucovic Louis, Randy Kerber, Damian Nueva Cortes, Lada Obradovic
2. Screenwriter tips
The movie that made me realized I liked men
Go into the story resource interview
3. Evening TV programs
Wednesday 13th
Arte : Faute d'amour then Snow Therapy
Canal+ : For Sama (nominated at the Oscar for best documentary this year)
Thursday 14th
TCM : Inside Man, by Spike Lee with Clive Owen, Jodie Foster, Denzel Washington and score by Terence Blanchard
TF1 : Le dîner de con, de Francis Veber with Jacques Villeret, Thierry Lhermitte, Daniel Prévost, Francis Huster…
France 3 : La faille (fracture) de Gregory Hoblit, with Anthony Hopkins and Ryan Gosling
Friday 15th
TCM : Jeremiah Johnson, by Sydney Pollack with Robert Redford.
Paramount : Le seul témoin, by Peter Hyams, with Gene Hackman
Saturday 16th
TCM : Elephant Man, David Lynch , with John Hurt and Anthony Hopkins
Sunday 17th
Paramount : Rencontres à Manhattan
France 2 : Ce qui nous lie, Cédric Klapisch, with François Civil, Ana Girardot
Arte : The man who knew too much, Hitchcock, James Stewart, Doris Day…and even Daniel Gélin
Monday 18th
TCM : The Fugitive (H.Ford), by Andrew Davis with Harrison Ford and Tommy Lee Jones
Paramount : Furyo
France 5 : Un homme et une femme (Lelouch)
Arte : The square, by Rüben Östlund with Elisabeth Moss, and Claes Bang (Oscar of Best Foreign movie)
Tuesday 19th
TF1: Harry Potter & the half-blood prince
Canal+ : Portrait de la Jeune fille en feu, Céline Sciamma
NRJ12: Source code, by Duncan Jones, with Jake Gyllenhaal
TCM : Calme blanc, by Philli Noyce, with Nicole Kidman, Billy Zane
Paramount : Au nom d'Anna by Edward Norton with him and Ben Stiller.
Wednesday 20th
Arte : Happy end , by Michael Haneke, with Isabelle Huppert & Jean-Louis Trintignant
Canal+ : Dolor y Gloria
4. The best films series and documentaries
to watch on your platforms
Netflix
White Lines, May 15th: created by the show runner of La Casa de Papel, Alex Pina, but in English this time, the story of a woman who investigates on her brother missing on the island of Ibiza.
With Laura Haddock, Nuno Lopes, Marta Milans
The Half of it: written and directed by Alice Wu – With Leah Levis, Daniel Diemer, Alexis Lemire
A very poetic comedy I watched with my daughters: the story of an introverted teenager who lives with her father and is in search of herself (96% on Rotten Tomatoes)
Unbreakable Kimmy Schmidt, created by Tina Fey, starring Ellie Kamper, Titus Burgess, Daniel Radcliffe & Jon Hamm : a woman who has escaped from a cult discovers New York: last interactive episode on May 12th:
Amazon Prime
Battlestar Galactica comes back on Amazon Prime, one of the best series ever.
Billions: season 5

On Quibi Reno 911 Season 7
The 100 (season 7) on CW
Ramy (Vod on Canal+): the story of an Egypt-American who struggles to live as a muslim in New Jersey
Little Fires everywhere on May 22nd:adapted from the book by Celeste Ng and developed on screen by Liz Tigelaar. The story about two different women, who lives in the American suburbs (like Desperate housewives), and tackle secrets, maternity and racism. With Reese Witherspoon and Kerry Washington.
The upload : now : in 2033, everyone is able to upload his or her data after death. Nathan, meets his "angel", Nora, who watches after him from a platform… 
I know this much true (series) on OCS
The story of twins, whom one is paranoid and schizophrenic, created by Derek Cianfrance and played by Mark Ruffalo, .
Elle Fanning in The great (Hulu), the story of Catherine The Great in Russia.
Children
Onward (Vod) Canal+
Women
On the Criterion channel: series on women filmmakers : Chantal Akerman (Dis-Moi in 1980), Claire Simon (Mimi), Camille Billops and James V.Hatch…(Richard Brody The New Yorker)
 The best documentaries
Passeurs de mémoire by Constance Bouché and Luis Delgado, produced by INSEP with the Lycée Marcelin Berthelot of Saint-Maur and the support of Saint-Maur-des-Fossés city and the Mémorial de la Shoah. We follow Pascale Morel, a history teacher, whose work is both related to history and memory, and who takes the INSEP students to Auschwitz.  During this year of strong personal investment, between international competitions and school deadlines, at the age of 17 and 18, INSEP's elite athletes travel to Auschwitz to become witnesses to the history of the Shoah.
The full documentary here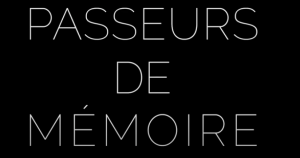 Leo Hurwitz

: Thanks to Richard Brody, great journalist of The New Yorker, the link to stream Leo Hurwitz documentaries: Here
Films from The Economist on various subjects: here
Science Fiction
The Old Guard to come in July 10th  on Netflix by Gina Prince-Bythewood with Charlize Theron, and Matthias Schoenaerts. Adapted from the comics, a super hero story about immortal mercenaries able to heal any wound.
A documentary about the development of  I.A. 
Series :
Documentary about Peter Falk (the great character, Columbo)
Films:

Paranoid Park by great director Gus Van Sant
Concert :

Queen at Wembley in 1968
Ron Carter & Richard Galliano at the Bielska Zadymka Jazzowa
And Remember that Arte is on Cannes Film Festival now !
5. News
Judy in VoD now.
The seven reasons why I watched Mad Men (again)
Woody Allen autobiography on June 3rd in France.
By Rotten Tomatoes, Fresh movies you can watch for free online
The Peabody award nomination regarding HBO:

6. Music
Damien Chazelle' Masterclass The Eddy (Netflix and La Cinémathèque Française) 
42sd Street first movie trailer
In the next radio program, Laurent Valière will broadcast a special Stephen Sondheim (France Musique, Sunday from 1.PM to 2 P.M)
Listen here Raul Esparza version of Being Alive, sung by Adam Driver in the moving Marriage Story movie.