What to watch as from May 18th?
Your audiovisual weekly news
For you, the best films to watch as from May 18th.
News as from May 18th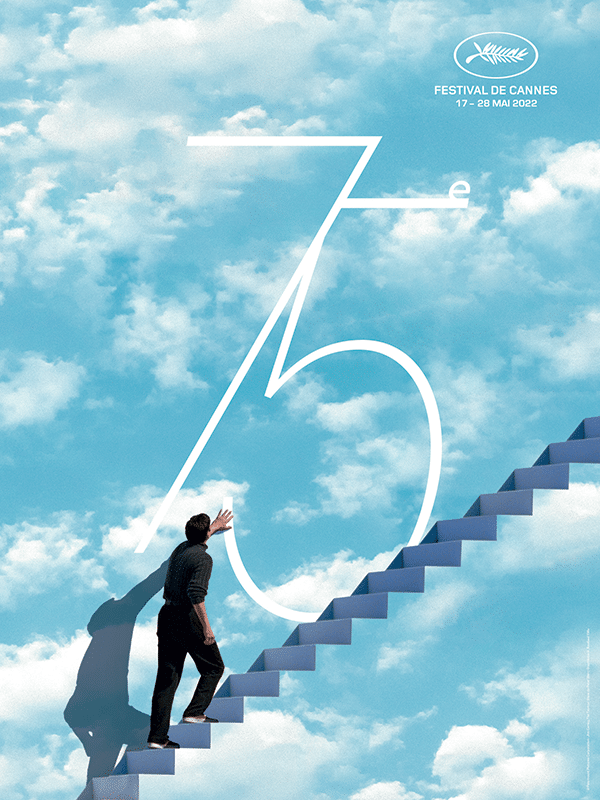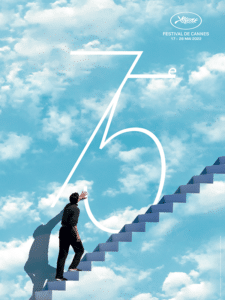 Le Festival de Cannes opened yesterday with the screening of  "Coupez !" by Michel Hazanavicius,  remake of Japanese movie "Ne coupez pas ! " by Shin'ichirō Ueda.
All the films day by day, during the festival:  Festival schedule
Vincent Lindon's speech was magnificent, Vincent Delerm's performance warm, and Forest Whitaker received a Palme d'honneur for his entire career.
But what we all will remember is the speech by Volodymyr Zelensky, which I filmed at the UGC Normandie.
To watch it again :
Podcast
Music & Theater
Paris Music FESTIVAL :
The Paris Music Festival returns to transform Paris into the European capital of music with concerts in iconic venues… including the Cinéma Le Balzac, for the very first time and for two atypical evenings. 
 MAY 19 – 8:30 PM
Guillaume Perret : With his new leitmotiv SIMPLIFY, he embarks the drummer Tao Ehrlich for an ultra festive project, always surprising and creative : With his new leitmotiv SIMPLIFY, he embarks the drummer Tao Ehrlich for an ultra festive project, always surprising and creative.
Yessaï Karapetian : Pioneer of a French "next gen" jazz within the trio Onefoo, he launches today in solo and proposes a sparkling contemporary jazz.
 MAY 20 – 8:30 PM
Victor Solf : With his musicians on stage, he plays a modern and futuristic music and has the gift to captivate us with his vibrant voice, inherited from gospel and soul.
Ian Caulfield : Inspired by Kurt Cobain, Blur or Gorillas, Ian Caulfield is surrounded by references that make him an unclassifiable artist comfortable in many genres. 
ALL YOU WANT TO KNOW ABOUT  FILMS & SERIES IN THEATERS & AT HOME
REVIEWS MAY 18TH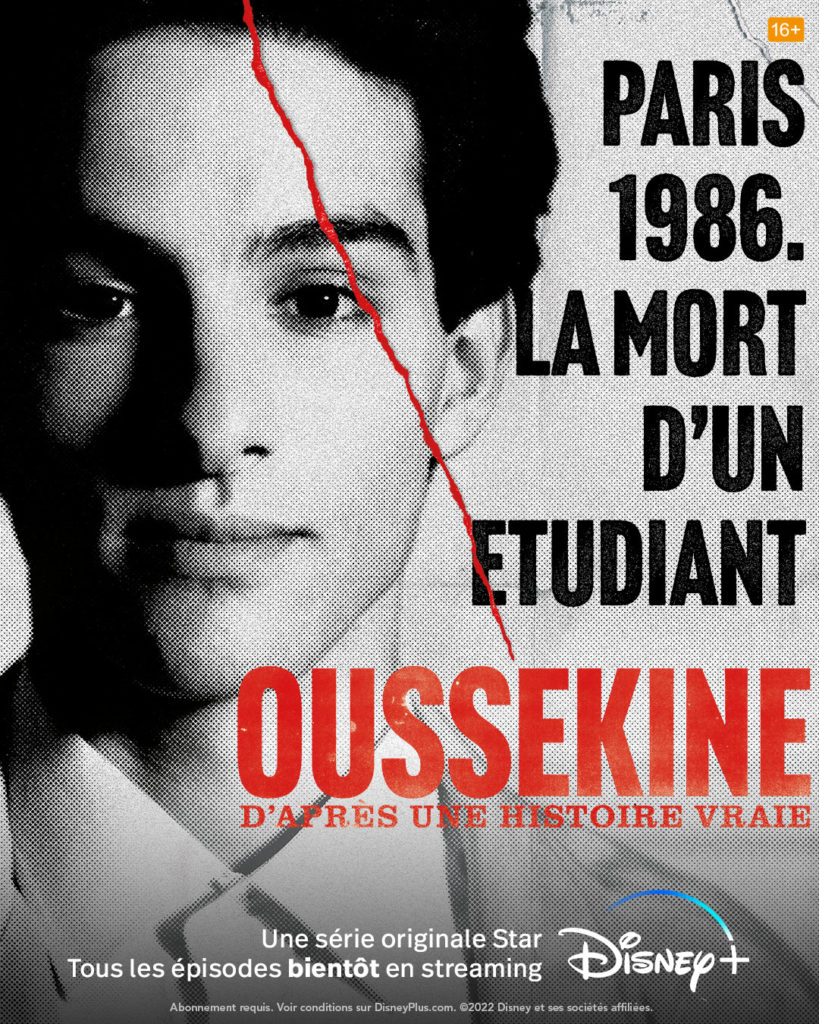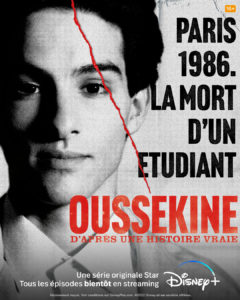 Oussekine, Antoine Chevrollier
Synopsis
On December 6, 1986, the young Malik Oussekine, 22 years old, was beaten to death by two police officers on a motorcycle. A shock for a whole generation. Thirty-five years later, a four-part series on Disney+ recounts this affair of state.
The series
In four episodes, the series looks back at the circumstances of young Malik's death from the point of view of the family, the justice system, the police officers involved and the State, whether Mitterrand, President at the time, or his Minister of the Interior, Charles Pasqua.
It sadly echoes Warsaw 83, which I mentioned last week, where the young men who died under the blows of the police were also denied justice because the people involved were police officers.
The director returns to the Massacre of Algerians thrown into the Seine on October 17, 1961, when Maurice Papon (Vichy official and convicted in 1998 for crimes against humanity) was Prefect of Police.
It was the time of the Devaquet law, a bill whose aim was to make a selection at the entrance of the university and withdrawn after the death of the young student, who will become, in spite of himself, a symbol of this struggle. Indeed, he was a non-politicized student.
The director Antoine Chevrollier did an incredible work of research from interviews with the family and with the help of press clippings of the time.
Despite the fact that a trial was held more than a year after the young man's death, the accused police officers (two out of three involved) were only given suspended sentences and one of them even left with a clean criminal record.
A historical value
Beyond police violence, a current theme, it is racism that the director is tackling, which is deeply rooted in French society.
With this moving and very strong series, brilliantly interpreted, the director does a little justice to the family shattered by this drama.
Abroad, this student is nicknamed the "French George Floyd" in reference of course to the young African-American who died of suffocation following a belly tackle by police officers.
Like Jan P. Matuszynski, director of Warsaw 83, Antoine Chevrollier declared ""The important thing…is to make this name and this story resonate so that we never forget". (TV 5 Monde).
A must-see.
With Hiam Abbass (seen in the series Succession), Sayyid El Alami, Malek Lamraoui, Naidra Ayadi, Tewfik Jallab, Kad Merad, Olivier Gourmet.
For more information : Octobre 1961
ON DISNEY PLUS NOW.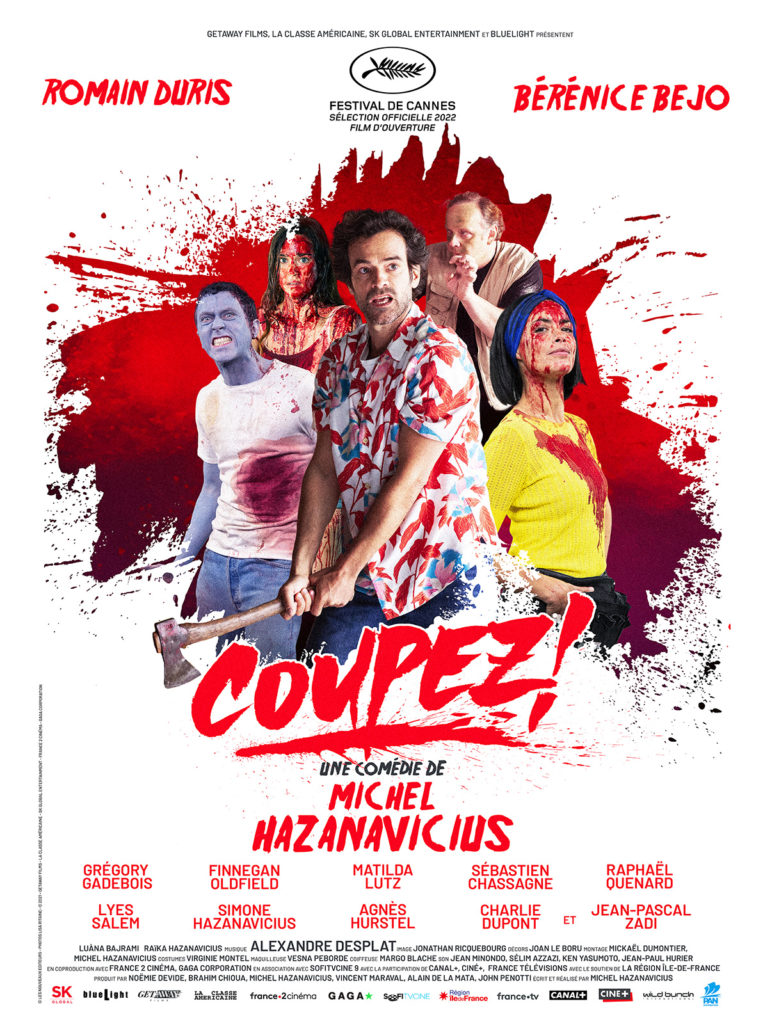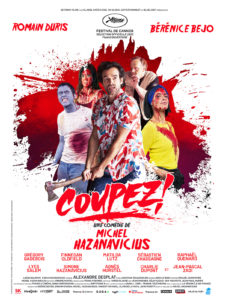 Coupez ! De Michel Hazanavicius
Synopsis (Horrific comedy)
This is a remake of the Japanese film One cut of the Dead (2017) by Shin'ichirō Ueda.
A zombie movie shoot in a disused building. Between jaded technicians and actors not really concerned, only the director seems invested with the energy to give life to yet another low-budget horror film. The irruption of authentic undead will disrupt the shooting
The film
Don't cut it! Michel Hazanavicius, Oscar-winning French director, is in top form and it's a total success!
Go past the first 30 minutes. Then everything really starts.
Parody of zombie movies, which I usually don't like more than that, Michel Hazanavicius has succeeded in his challenge. The gore is gentle, and the story of a filmmaker (brillant Romain Duris) ready to do anything to please his daughter and succeed in the movie business is hilarious and touching without falling into pathos.
A tribute to directors, actresses, actors and technicians, it denounces the snobbery of some and the inherent sexism of the movie industry, and shows us the secrets of a film, the will, the passion, the patience and the pugnacity needed to complete a shoot.
From disorganization to the disappearance of key characters at the last moment, technical worries and script adjustments, nothing prevents a film from being made and when it is successful, one can say that, in the end, it is a miracle.
A comedy and a love statement for the movies. And hurrah for krav-maga!
The director made his daughter shoot for the first time and it is implicitly dedicated to her. 
Stay after the credits, you will have a surprise ;).
About the film
Michel Hazanavicius said (press dossier): "I like this basic material, a film set, which is a kind of micro-society a little exacerbated where the characters often reveal themselves in a spectacular way. So I got into it during the first lockdown, and I started collecting some notes and working on a story that revolved around the idea of a sequence shot….It's a tribute to the people who make movies, the actors, the directors, but also the technicians, the interns, everyone."
With Romain Duris, Bérénice Bejo, Matilda Lutz, Sébastien Chassagne, Jean-Pascal Zadi, his oldest daughter Simone Hazanavicius.
Music by Oscar winner Alexandre Desplat (Isle of Dogs, The Shape of Water…)
TO WATCH IN THEATERS TODAY.
FILMS TO WATCH IN YOUR MOVIE THEATERS AS FROM MAY 18TH
This week :
Brother and sister, May 20. By Arnaud Desplechin. With Golshifteh Farahani, Marion Cotillard, Patrick Timsit
A brother and sister on the verge of fifty… Alice is an actress, Louis was a teacher and poet. Alice has hated her brother for over twenty years. They haven't seen each other for all that time. The brother and the sister will have to meet again when their parents die.
Don Juan, May 23. By Serge Bozon. With Tahar Rahim, Virginie Efira, Alain Chamfort
In 2022, Don Juan is no longer the man who seduces all the women, but a man obsessed by one woman: the one who abandoned him…
Evolution, May 18. By Kornél Mundruczó. With Lili Monori, Annamária Láng, Goya Rego
From a fantasized memory of the Second World War to contemporary Berlin, Evolution follows three generations of a family marked by history. The pain of Eva, the child miraculous of the camps, is transmitted to her daughter Lena, then to her grandson, Jonas. Until the latter breaks, with a gesture of love, the mechanics of the trauma.
Later (and we are looking forward to it: 
MRS. HARRIS GOES TO PARIS, July 15, Anthony Fabian
Set in 1950s London, a widowed cleaning lady becomes obsessed with a couture Dior dress and embarks on an adventure to Paris. 
GEORGE MICHAEL FREEDOM UNCUT: an introspective story told by George Michael himself.
The singer had indeed started working on this film before his death in late 2016.
So many events told in this exceptional document in which participates an impressive list of artists from Stevie Wonder to Elton John, through top models, Naomi Campbell, Cindy Crawford or Linda Evangelista honored in the famous clip "Freedom! '90". Unmissable.
After Yang, produced and directed by Kogonada, is an adaptation of the American short story Saying Goodbye to Yang by Alexander Weinstein.
In the near future, where the fashion is marked by domestic androids in human form that are considered nannies, Jake (Colin Farrell) and his daughter try to save Yang (Justin H. Min), their robot that has become inert.
Release date: June 22, 2022.
Jurassic World Dominion, Colin Trevorrow, June 8th.
Bullet Train, by David Leitch, adapted from the novel Maria Beetle by Kōtarō Isaka. On July 20, 2022.
Starring Lady Gaga, Sandra Bullock, Andrew Koji, Aaron Taylor-Johnson, Joey King, Shinkansen.
Nope,  Jordan Peele, on August 5th.
With: Daniel Kaluuya , Barbie Ferreira , Michael Wincott , Steven Yeun , Keke Palmer , Brandon Perea , Terry Notary , Andrew Patrick Ralston , Donna Mills , Jennifer Lafleur
Don't worry darling, Olivia Wilde.
WEEKLY TIPS & OPINIONS ABOUT MOVIES 
BY  MOVIE DIRECTORS,  WRITERS, SCREENWRITERS, DIRECTORS, COMPOSERS…
Great Scene: "Jaws". It's the antithesis of "show it, don't… by Scott Myers
Are you a 'push' writer or a 'pull' writer? by Scott Myers 
Go Into The Story Resource: So-Called Screenwriting 'Rules' | by Scott Myers 
4. 

BEST SERIES & FILMS ON TV, AS FROM MAY 18TH
Mercredi- Wednesday
Canal Plus : Flag Day
Arte : 120 battements par minute by Robin Campillo: Between the rage of living, the fury of loving and a sense of urgency, the incandescent chronicle of Act Up's fight against AIDS in the 1990s.
Directed by Robin Campillo ("Les revenants"), a political fresco with feverish realism, starring Adèle Haenel, Aloïse Sauvage, Antoine Reinartz and Arnaud Valois.
France 5 : La Grande Librairie à Cannes : littérature et cinéma
Thursday – Thursday
Arte: En-therapie-saison-2
France 3 : Petit Paysan
M6 : Top Gun
C8: The Shape of Water
TF1 Series : Les Évadés
Friday – Vendredi
Canal Plus : Dune
Arte : Juliette dans son bain : Following the kidnapping of his daughter, a billionaire, a renowned philanthropist, is forced to expose unmentionable secrets to the public… By Jean-Paul Lilienfeld ("La journée de la jupe"), an acid satire of the media society carried by André Dussollier in great form. Jean-Paul Lilienfeld
Saturday – Samedi
France 4 : Fatima
Sunday – Dimanche
Arte : Le Traître
France 4 : Timbuktu
Monday – Lundi
France 5 : Parlement
Arte : Le cavalier du désert
France 4 : Papicha
Tuesday – Mardi 
Arte : Ukraine : La fin du monde russe ?
Wednesday- Mercredi
Arte :  La loi du marché
5. 

BEST DOCUMENTARIES, SERIES & FILMS AS FROM MAY 18TH ON ARTE
ARTE DOCUMENTARY AS FROM MAY 18TH
Making Waves, the magic of sound in cinema by Midge Costin:
Nourished by interviews with Spielberg, Lynch or Lucas, a revelation of the powers of sound in cinema. This immersion in the Hollywood studios tells the story of the most outstanding sound designers: Walter Murch ("Apocalypse Now"), Ben Burtt ("Star Wars") and Gary Rydstrom ("Saving Private Ryan").
Barbra Streisand, birth of a diva, by Nicolas Maupied
With an incredible pugnacity, Barbra Streisand has had all the successes without ever denying herself. From her difficult childhood in Brooklyn to the Broadway musicals, from "Funny Girl" to "Yentl", this is the story of her irresistible rise.
Stallone, profession héros by Clélia Cohen and Antoine Coursat
The ups and downs of "Sly" who, like Rocky, his indestructible alter ego, always got up despite the blows. The testosterone-filled portrait of a tough guy who is both touching and humorous.
Leslie Caron, French in Hollywood, American in Paris, by Larry Weinstein
Revealed as a teenager in "An American in Paris", the dancer who embodied the charm of Paname in Hollywood recounts a certain golden age of cinema, and its dark side.
Monk-pannonica-une-histoire-americaine : Jacques Goldstein
How, in a segregated America, Baroness Pannonica de Koenigswarter accompanied Thelonious Monk and other jazz musicians in their fight to impose their art. The story of a fruitful encounter.
FILMS AS FROM MAY 18TH
Parasite, by Bong Joon-ho ("The Host", "Snowpiercer"), 4 Oscars and 1 Palme d'Or in Cannes.
Little Joe, Jessica Hausner
Designer of a flower with miraculous properties, a geneticist sees her creature escape her… A psychological thriller with a cold aesthetic, starring Emily Beecham, awarded at Cannes in 2019.
May 30th : Flee, 3 times nominated for the Academy Awards.
SERIES AS FROM MAY 18TH
Norway, 1969. In the small coastal town of Stavanger, four young people from very different backgrounds find their lives turned upside down by the discovery of a gigantic oil field. A sentimental drama with a folk-pop soundtrack and elegant direction with an irresistible Mad Men flavour.
Best series & films as from May 18th

on 

Netflix
The Lincoln Lawyer, David E. Kelley,now.
The beauty queen of  Jerusalem, Sarit Yishai-Levi, May 20th.
Ricky Gervais, Supernature, on May 23rd.
The dead don't die, Jim Jarmush, on May 25th
Stranger Things, season 4, created by brothers Matt  & Ross Duffer, on May 27th.
Demain, by Cyril Dion & Mélanie Laurent, on June 6th.
Best series & films as from May 18th

on 
Prime Video
A very British scandal, Stephen Frears.
The series focuses on the divorce of the Duke and Duchess of Argyll, one of the most notorious, extraordinary and brutal legal cases of the 20th Century.
Night Sky, (série) Juan José Campanella,with Sissy Spacek & J.K. Simmons, on May 20th.
The Lord of the rings, Juan Antonio Bayona, on September 2nd.
Best series & films as from May 18th

 

on Canal+
Titane, by Julia Ducournau, now.
The Time Traveler's Wife,now, by Steven Moffat adapted from Audrey Niffenegger's novel.
A Chicago librarian capable of time travel has no control over this power, however, which complicates his relationship with his wife.
Flag Day, on May 18th, by Sean Penn
Dune, by Denis Villeneuve, on May 20th.
Julie (en 12 Chapitres), on May 26th, de Joachim Trier.
Aline, by Valérie Lemercier, on May 27th
Best series & films as from May 18t

h on Apple TV
The Shining Girls, series by Silka Luisa with Elisabeth Moss (Kirby), Phillipa Soo (Jin-Sook).
They Call Me Magic, Rick Famuyiwa. Music by Terence Blanchard.
The real story of a legend. This four-part documentary event offers an intimate look at the life and legacy of Earvin "Magic" Johnson, premiering now.
The Essex Serpent, by Anna Symon with Claire Danes (Cora Seaborne), Tom Hiddleston (Will Ransome). Now
Physical saison 2, as from June 3rd, created by Annie Weisman.
Sheila Rubin (Rose Byrne) has successfully launched her first fitness video, but she encounters new and bigger obstacles along the way. She's torn between her loyalty to her husband (Rory Scovel) and the values he represents, and a dangerous attraction to someone else.
A new episode every Friday,10 episodes in total.
Best series & films as from May 18th 

on Disney Plus
Under the banner of heaven: On God's command from the best-seller by Jon Krakauer. With Andrew Garfield, Daisy Edgar-Jones.
How I met your father, series by Isaac Aptaker & Elizabeth Berger, now.
Obi-Wan Kenobi, on May 27th.
Mrs Marvel, on June 8th
Best series & films as from May 18th

 

on Starzplay
Becoming Elizabeth, starting June 12.
"Becoming Elizabeth" is created and written by Anya Reiss, award-winning television writer and playwright ("Spur of the Moment," The Acid Test), who is also executive producing, with George Ormond ("National Treasure," "Great Expectations") and George Faber ("Shameless," "The White Queen" on STARZ) of The Forge, and Lisa Osborne ("Little Dorrit," "Man in an Orange Shirt") producing.