The 20 best movies of January & where to watch them.
Your new films & series
In theaters & on your platforms
Tribute
Joan DIDION: a documentary to watch on Arte.TV & on Netflix.
Festivals​
The Créteil Women's Film Festival: send your film. The 44th edition will take place from March 11 to 20, 2022
FESTIVAL
From January 19 to 25, 2022 will be held the 24th edition of the Télérama Film Festival, in 450 cinemas throughout France.
With the Télérama pass, which will be found in Télérama and on Télérama.fr readers will be able to see or review 15 films of the year 2021, chosen by the Télérama editorial team – with the support of Afcae, a long-standing partner – as well as a film chosen by the under-26s, supported by BNP Paribas. And for €3.50 each, thanks to the pass valid for 2 people.
The Center for Art and Culture and the FSJU are organizing the 2nd French Jewish Film Festival from January 18 to February 2, 2022.
Now called "Dia(s)porama", the Festival offers a look at international Jewish cinema, through the online programming of 12 films and documentaries with a Jewish theme, never before seen in France, from all over the world: Mexico, Czech Republic, Switzerland, England, Denmark, Germany, USA, France, Israel.
Interviews, meetings or "bonuses" will follow certain films.
ALL YOU WANT TO KNOW ABOUT CURRENT FILMS & SERIES
IN THEATERS AND AT HOME
20 BEST MOVIES OF JANUARY
January 5th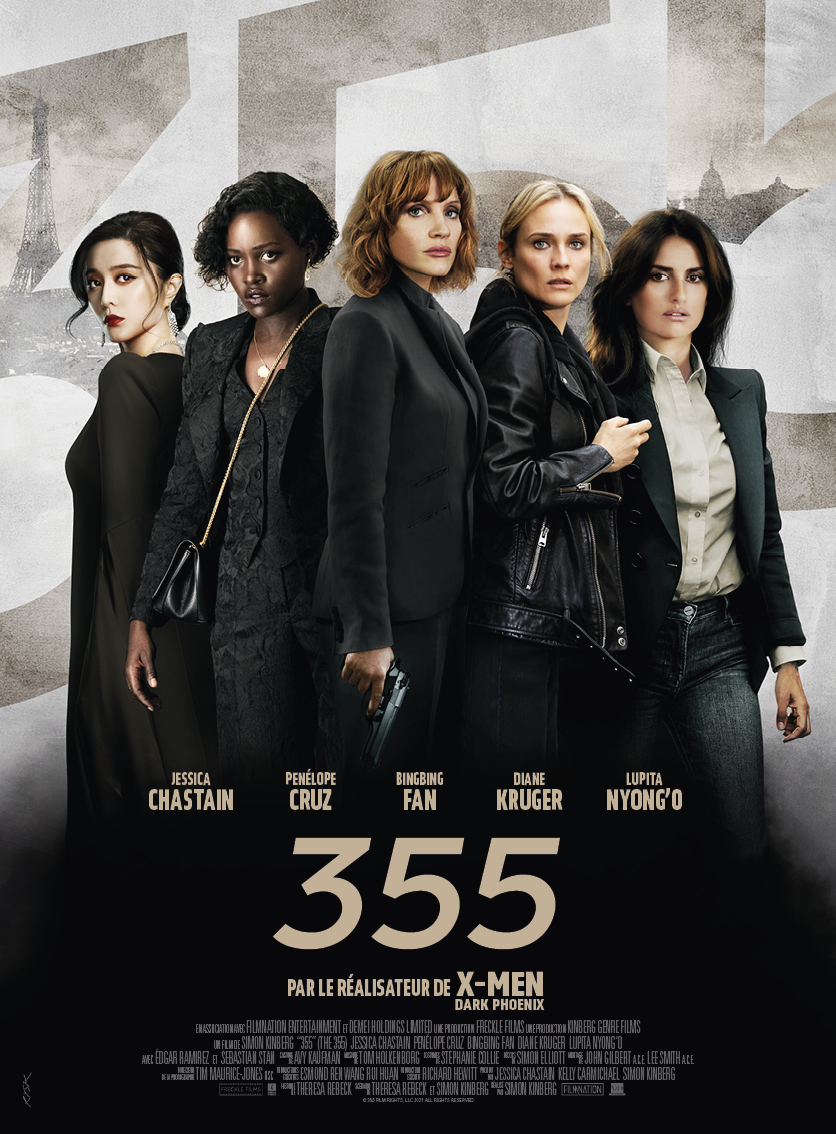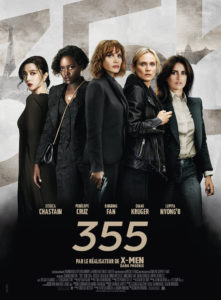 A technological weapon capable of taking over computer networks falls into the wrong hands. The world's intelligence agencies send their most formidable agents to where the destructive weapon has been located: Paris. Their mission: to prevent terrorist or governmental organizations from seizing it to start a global conflict. Spies will have to choose between fighting or joining forces.
It istThe story of Sir Gawain, King Arthur's brash and headstrong nephew, who embarks on an ambitious quest. He sets out to confront the Green Knight, a mysterious and gigantic emerald-skinned man known to test the mettle of men. Along the way, Gawain will encounter ghosts, giants and thieves that will turn his journey into a profound quest for identity. The ultimate challenge will allow him to define his personality and prove his worth to his family and his kingdom.
1970s. Gary Valentine lives in the Encino neighborhood of Los Angeles. A child actor enjoying some fame, the 15-year-old has charisma in spades. At an event, he falls in love with Alana Kane, a 25-year-old photographer. She refuses to give up her heart to him because of their age difference, but agrees to become his friend. Gary drags her into incredible situations where he will have the opportunity to make golden deals and memorable encounters.
The story tells of an unlikely family, a retired father who is already a writer, a very passionate mother who is a little crazy, and a charming and intelligent child who was the pride of his parents, who was soon withdrawn from school. The apartment is also home to Mademoiselle Superfétatoire, a damsel crane from Numidia, and by session the Senator L'Ordure Ménagère. In this universe, everyone invents stories, twists the common formulas. Nobody opens the mail. And Mr. Bojangles is the mother's favorite piece of music, in the interpretation of Nina Simone.
1960. Samba, a young socialist militant whose father is a well established merchant in Bamako, meets Lara during one of his missions in the bush. Lara takes advantage of Samba to flee her family who wants to marry her off by force. While Lara discovers a new life in Bamako, Samba starts to contest loudly some decisions of his hierarchy since his father was imprisoned. Our two heroes meet one night in one of the many dance clubs of Bamako and swear never to leave each other again. But events will decide otherwise…
Jay, an aspiring screenwriter, returns to his old neighborhood and discovers how gentrified it has become. The poorest residents, mostly African-American, are being pushed out of their homes by wealthier, mostly white homeowners.
The luzzu is a small fishing boat that is the pride of its owner. Jesmark Scicluna owns one and it is his livelihood that was bequeathed to him by his father, who had received it from his father. A boat passed down from generation to generation that allowed him to go fishing and make a decent living for an artisan.
All this belongs to history now, industrial fishing has come and gone and the catches are becoming increasingly meager. The European Union has then enacted regulations to protect marine life. Regulations that are not respected by those who can pay fussy but corrupt officials.
For the small ones, no salvation. Jesmark is one of them. His luzzu needs to be repaired and, as a misfortune never comes alone, his baby has growth problems. An additional difficulty that puts a strain on Jesmark's relationship with Denise when she seeks help from her family. The young man's pride takes a hit.
Expelled from France, Amir returns to live with his family in Iran. In solidarity with his father, he gets involved in a crime and has to deal with foreign currency on the black market.
In 1940s New York City, Stanton Carlisle attracts the attention of a psychic and her mentalist husband at a traveling carnival. Using newly acquired knowledge, Carlisle begins to swindle the elite. He soon hatches a plan to swindle a dangerous tycoon with the help of a mysterious psychiatrist who may be his most formidable opponent yet.
January 12
Twenty-five years after the quiet town of Woodsboro was hit by a series of violent murders, a new killer dons the mask of Ghostface and targets a group of teenagers. He is determined to bring back dark secrets from the past. Neve Campbell ("Sidney Prescott"), Courteney Cox ("Gale Weathers") and David Arquette ("Dewey Riley") reprise their iconic roles in Scream alongside Melissa Barrera, Kyle Gallner, Mason Gooding, Mikey Madison, Dylan Minnette, Jenna Ortega, Jack Quaid, Marley Shelton, Jasmin Savoy Brown and Sonia Ammar.
Charlotte Gainsbourg started filming her mother, Jane Birkin, to look at her as she had never done before.
Paris 1942. François Mercier is an ordinary man who only wants to start a family with the woman he loves, Blanche. He is also the employee of a talented jeweler, Mr. Haffmann. But faced with the German occupation, the two men have no choice but to enter into an agreement whose consequences, over the course of several months, will change the destiny of our three characters.
Evan Hansen, an anxious and isolated student, is searching for understanding and belonging amidst the chaos and cruelty of the social networking age. Before long, he embarks on a journey of self-discovery after a letter he wrote for a writing exercise falls into the hands of a couple whose son has taken his own life.
January 17th
Spencer, Pablo Larrain (Amazon prime)
In 1991, Diana is about to spend the Christmas vacations with the royal family, aware that her marriage to Prince Charles is in full collapse. However, she is forced to continue playing the perfect wife. While everyone thinks they are having a normal holiday season, Diana is trapped in a role and has only one goal: to protect herself and her two sons, Harry and William.
With Kirsten Stewart
January 19th
Two young Jewish New Yorkers become friends in the 1940s. Their differences in character and values fascinate them before threatening to turn them into adversaries.
In a gourmet restaurant in London, with the kitchen just minutes away from firing, the entire staff is on fire. But problems are piling up around star chef Andy Jones and his brigade.
The three A's: LOVE, FRIENDSHIP and MONEY are the three main concerns of humanity. To talk about them as simply as possible, Gérard, Ary and Philippe met 20 years ago, after their release from prison, and immediately asked themselves the real question: What if honesty was the best trick? Today, they are inseparable and scrupulously virtuous… But Gérard learns that he is suffering from an incurable disease. Knowing that he is doomed, Ary and Philippe want to offer him his last love story… because Gérard has always said that love is better than life.
1942, in occupied France, Gilles is arrested and deported to a camp in Germany. Just before being shot, he escapes death by swearing to the soldiers that he is not Jewish but Persian. This lie saves him momentarily because one of the camp leaders wants to learn Farsi for his post-war projects. At the risk of being caught, Gilles invents a language every night, in order to teach it to the SS captain the next day. The special relationship that develops between the two men soon arouses the jealousy and suspicions of the others…
Max, 8 and Leo, 5 leave Mexico for the United States with their mother Lucia in search of a better life. They spend their days in a small apartment waiting for their mother to return from her hard work. Lucia promises to take them to Disneyland, a dream they cling to during their long days of loneliness.
January 26th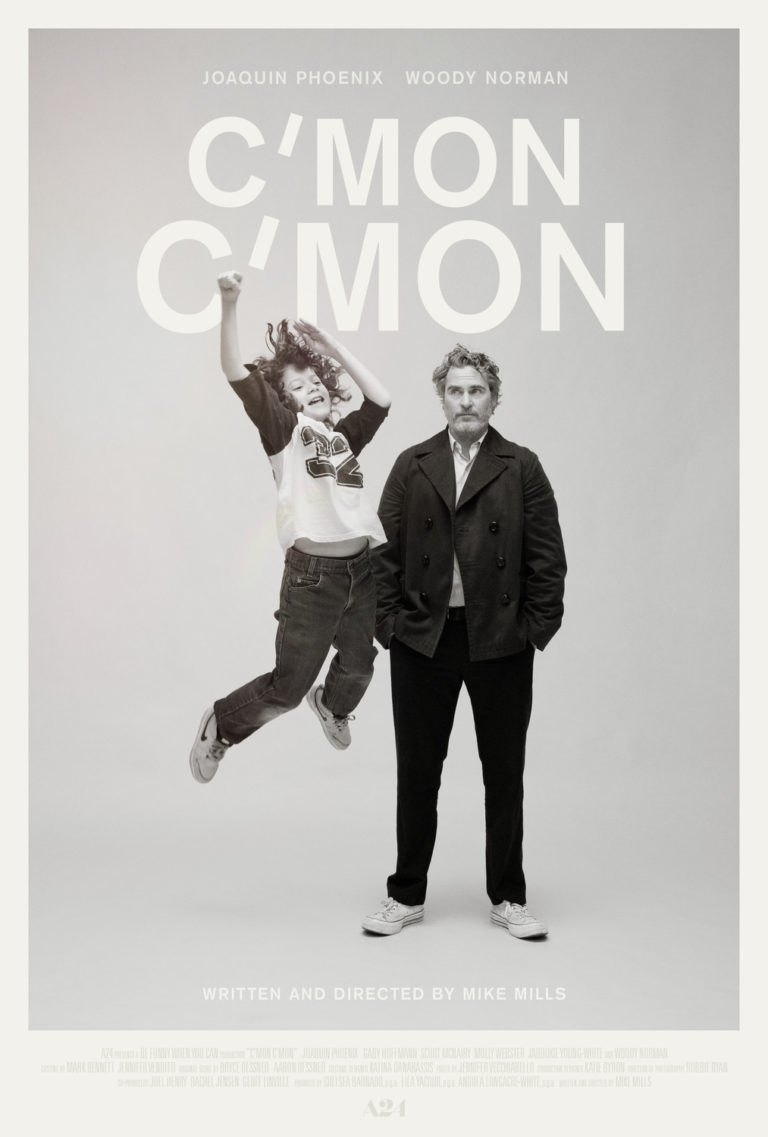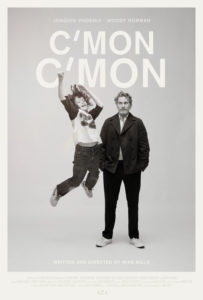 Irène is a young Jewish girl living the swing of her 19th birthday. Her family watches her discover the world, her friendships, her new love, her passion for the theater… Irène wants to become an actress and her days are filled with the carefree spirit of her youth. But Irene doesn't know that her time may be running out.
Johnny is a quiet radio reporter who travels the country interviewing children about their thoughts on their world and their future. Then Johnny is suddenly faced with the task of caring for his young nephew Jesse. Jesse brings a new perspective and, as they travel from state to state, leads Johnny to see things differently.
REVIEWS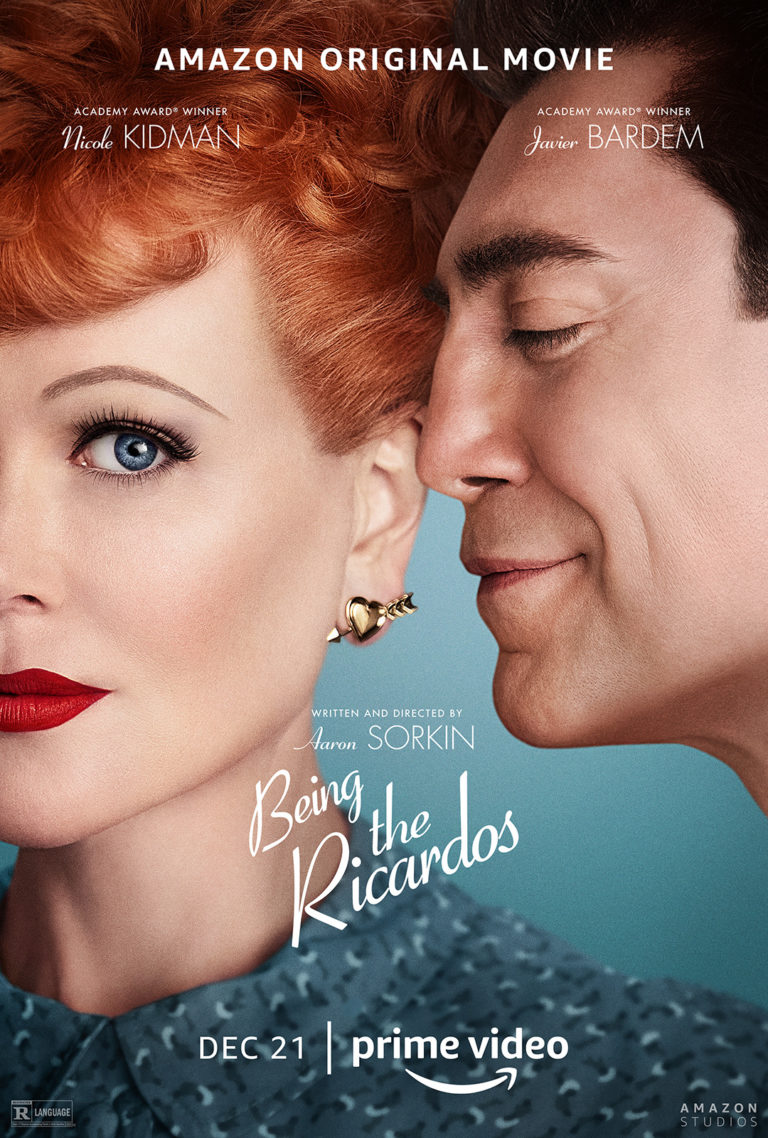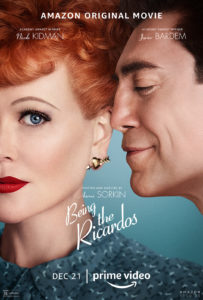 BEING THE RICARDOS, AARON SORKIN
Synopsis
It is a biographical film about the relationship between actors Lucille Ball and Desi Arnaz, stars of the television series I Love Lucy in the 1950s. 
J. K. Simmons and Nina Arianda were chosen to play William Frawley and Vivian Vance, their on-screen acting partners. 
In 1952, actors Lucille Ball and Desi Arnaz formed a couple both in the city and on screen.
They played Lucy and Ricky Ricardo in the hit TV series I Love Lucy. They are having a complicated week as a crisis threatens their career and marriage. While Desi's infidelities make headlines, Lucy is accused of communist sympathies.
The film
As in The Trial of Chicago 7, Aaron Sorkin once again returns to the dangers of McCarthyism in the United States.
Directed as a fictional documentary, Being The Ricardos shows us the beginnings of the first television shows and their impact on American society. Lucy Ball, an ambitious woman, knew very well what she wanted. She had married Desi Arnaz, an American born in Cuba, an actor expelled from Cuba when Battista arrived and who popularized the conga in the United States.
Nicknamed the Queen of Television or Ms. Television, Lucille Ball was involved in the writing of the show and its direction and had imposed her husband in the show. 
Played by Nicole Kidman and her husband by Javier Bardem, the complicity of the actors and the touch of J.K.Simmons (Whiplash…) plunge us into an era when television and the whole society were about to change.
The difficulty of making a career when actresses reach a certain age (38 years old here), the female humor and its evolution are all subjects that are still relevant in this very well directed film.
Go for it!
Currently on Prime Video.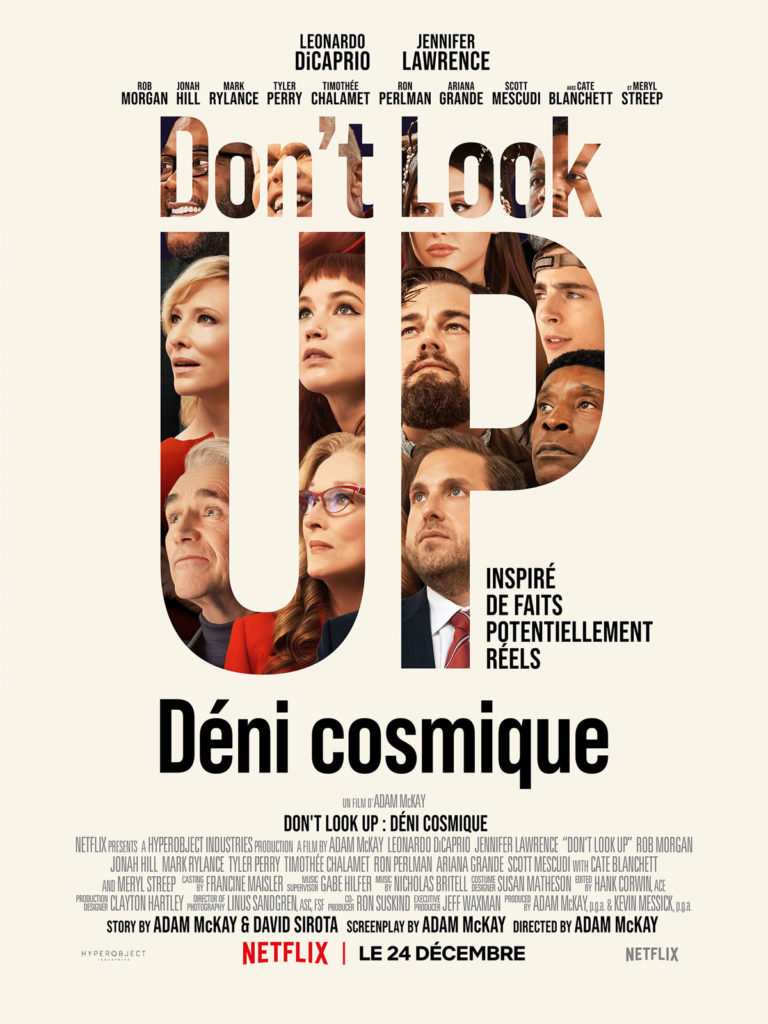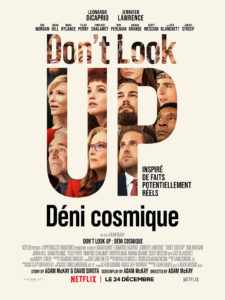 DON'T LOOK UP, ADAM MCKAY
Synopsis
Convinced that a meteorite is about to destroy the Earth, two astronomers with little credibility in the eyes of the public embark on a media tour to warn humanity of the probable and inevitable end of the world.
The movie
For several months now, Netflix has been announcing the release of this film, haloed by a five-star cast. Judge for yourself: Leonardo Di Caprio, Jennifer Lawrence, Timothy Chalamet, Meryl Streep, Cate Blanchett, Ariana Grande, Jonah Hill …
Dont Look up, directed by Adam McKay, director of the excellent Vice, about Dick Cheney, was thus very expected.
Wanting to be impertinent, Adam McKay comes back on the incompetences of the American Presidents who only think about their reelection (hum…) and don't care about the most important issues: here it's about saving the planet Earth.
Everyone is in denial, except for an entrepreneur, a sort of condensed version of Jeff Bezos (Amazon) and Steve Jobs (Apple), who plans to exploit the meteorite in question.
Meryl Streep plays the President, Di Caprio and Jennifer Lawrence the scientists.
If there are great moments (thanks to Di Caprio and J Lawrence), trying to denounce everything, we get lost in secondary stories without interest. At the same time farce and tragedy, Don't Look up, which could have been a great film, is finally average.
What remains is the performance of the actors, at times a delight.
CURRENTLY ON NETFLIX
TO AVOID IN THEATERS
MATRIX RESURRECTION
2. IN MOVIE THEATERS
BEST MOVIES OF JANUARY
Today, December 29th
The Card Counter, by Paul Schrader
Belle, by Mamoru Hosoda
Nos plus belles années, Gabriele Muccino
Lamb, Valdimar Jóhannsson
Later (and we are looking forward to it): 
Italian studies, Adam Leon with Vanessa Kirby, January 14
Harry Potter, return to Hogwarts, on Salto, on January 2nd
Jurassic World: le monde d'après : prologue, by Colin Trevorrow with Chris Pratt, Bryce Dallas Howard, Jeff Goldblum…
Marry me is an American romantic comedy directed by Kat Coiro, with a script by John Rogers, Tami Sagher and Harper Dill, based on the graphic novel of the same name by Bobby Crosby.
The film will star Jennifer Lopez, Owen Wilson, Maluma, John Bradley and Sarah Silverman.
Batman, by Matt Reeves. With Robert Pattinson & Zoe Kravitz.
Moonfall, by Roland Emmerich.
Lightyear, by Angus MacLane. (2022)
Landscapers, by Ed Sinclair, with Olivia Colman et David Thewlis, on December 6th on HBO
Downtown Abbey, a new era, by Simon Curtis.
The Northman, Robert Eggers
Death on the Nile, Kenneth Brannagh
WEEKLY TIPS & OPINIONS
FROM 

PROFESSIONALS

 WRITERS, SCREENWRITERS,
DIRECTORS, COMPOSERS…
2021 Black List. All 73 scripts listed in order of votes…  by Scott Myers 
Pro Cinematographer Talks Camera Movement And Tools Beginners Should Have — Andy Rydzewski 
Update: 2021–2022 Award Season Screenplay Downloads — 2 New Scripts, 10 Total  by Scott Myers 
Video: 10 Screenwriting Tips from Billy Wilder  by Scott Myers
4.
BEST MOVIES OF JANUARY
AT HOME ON TV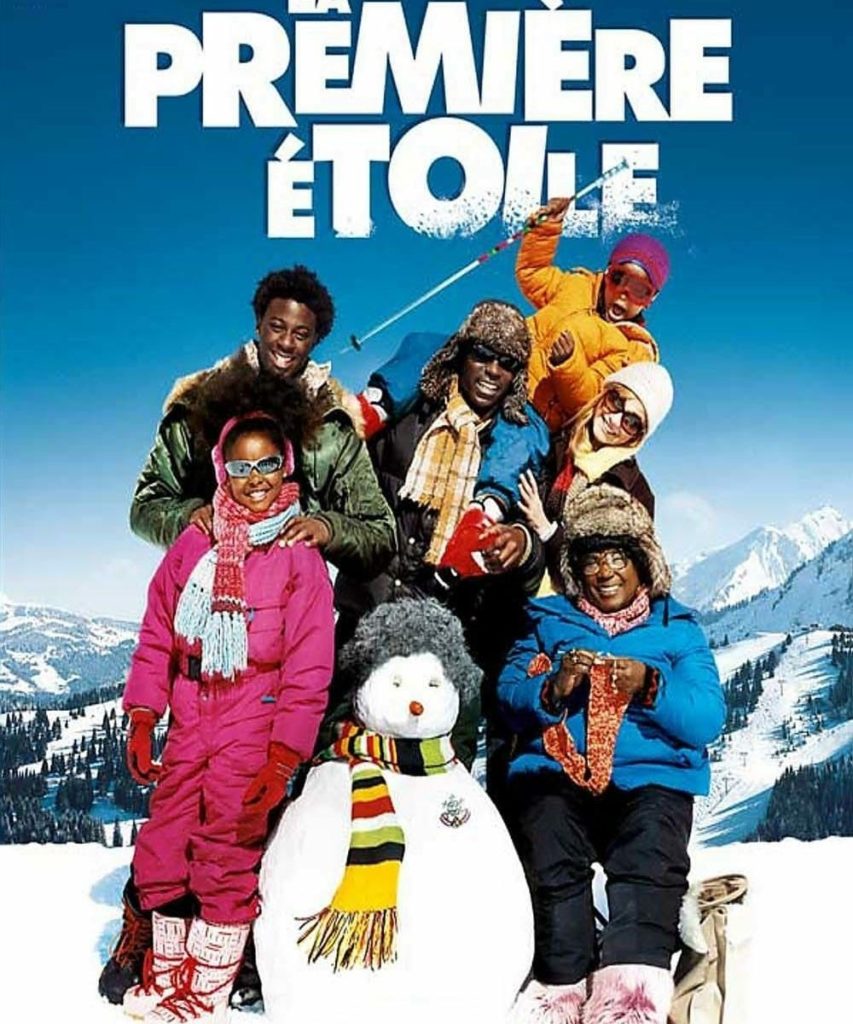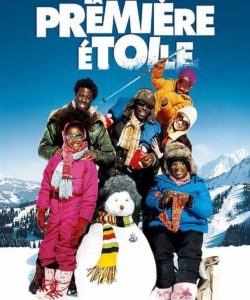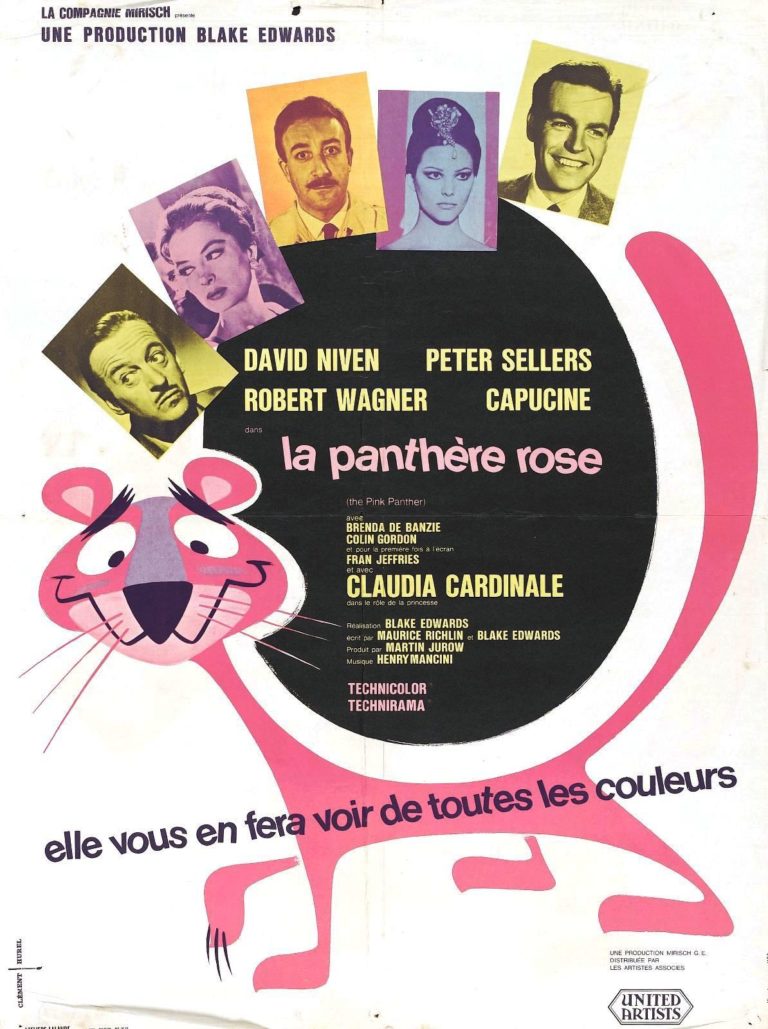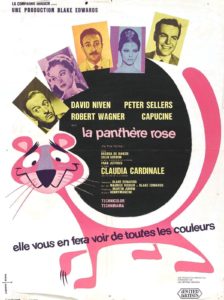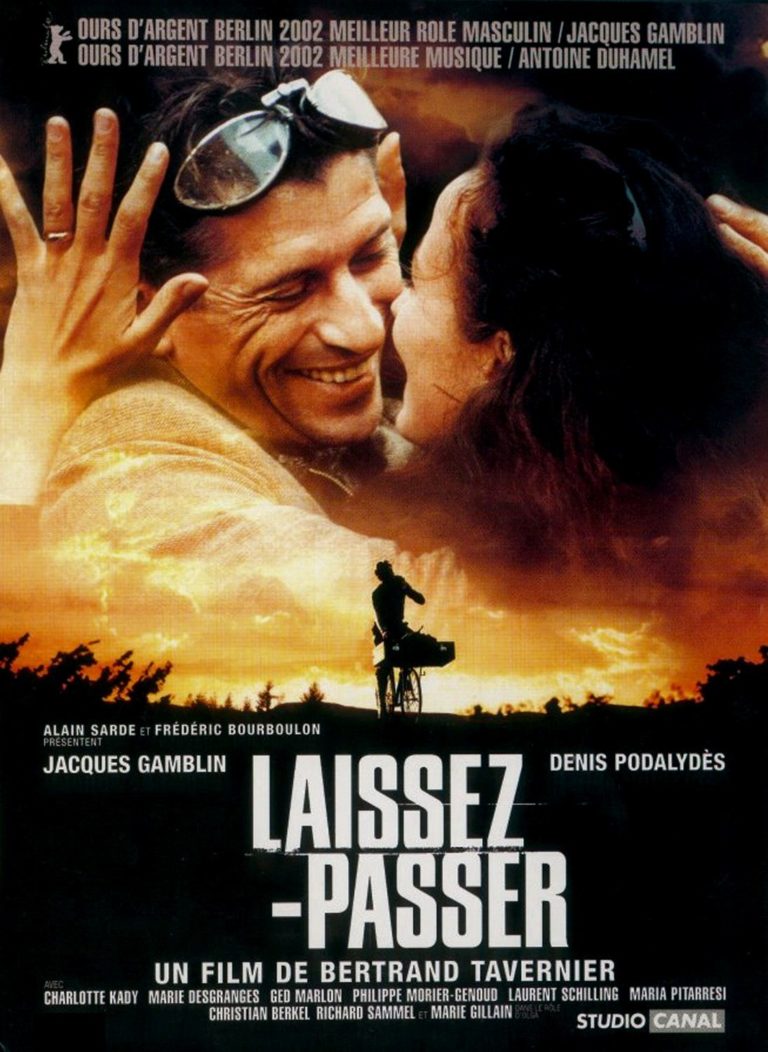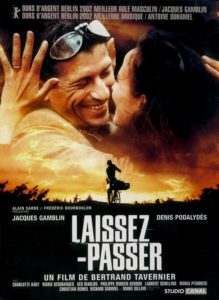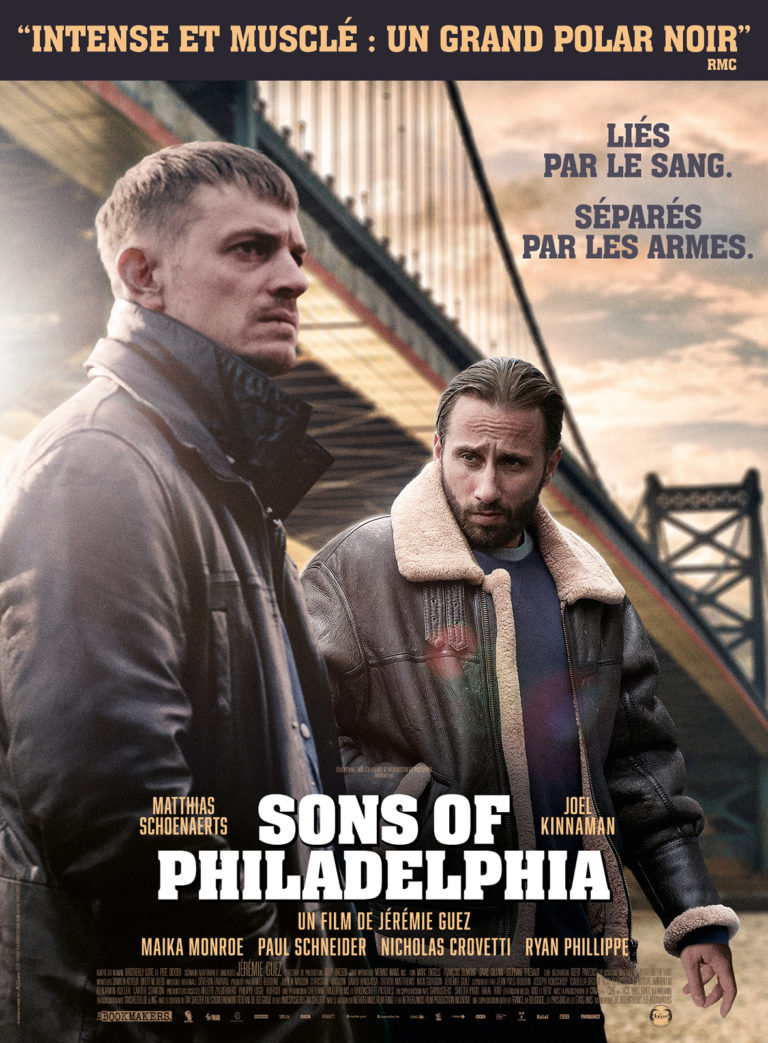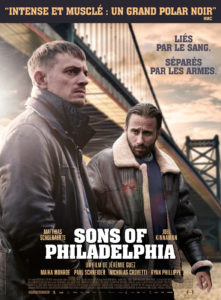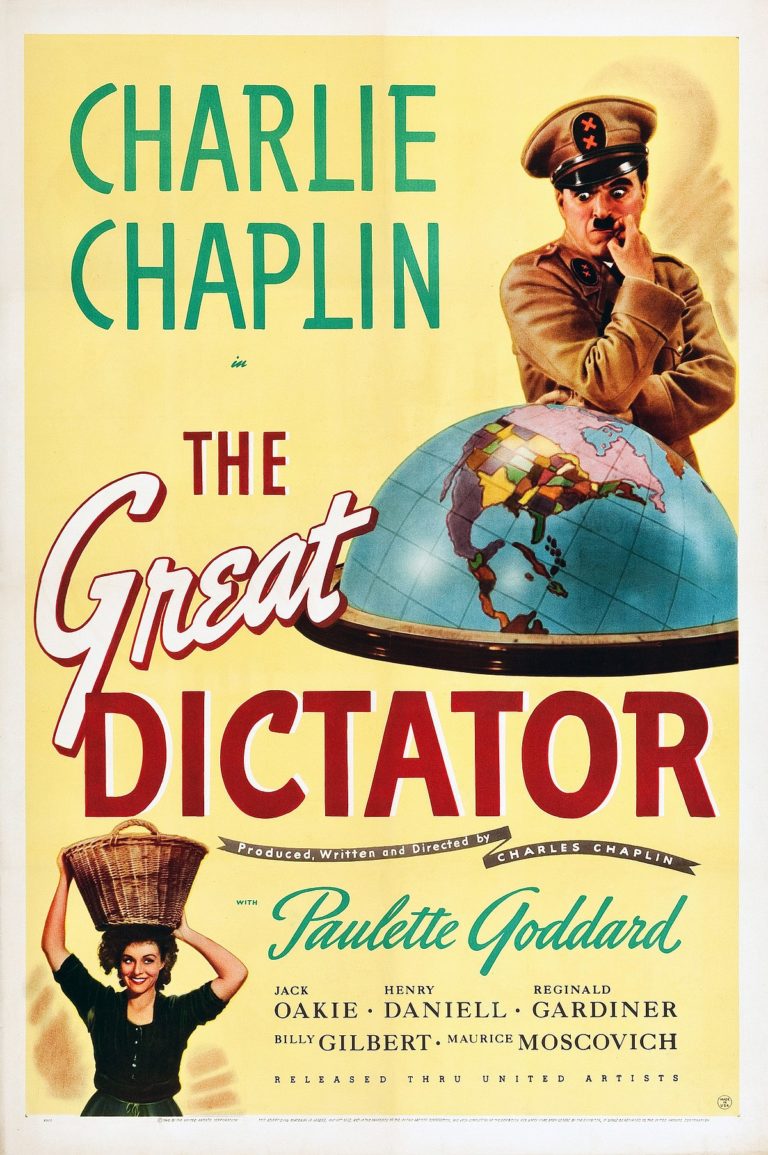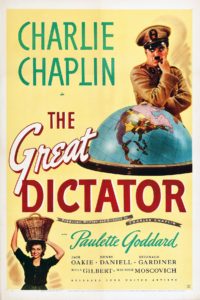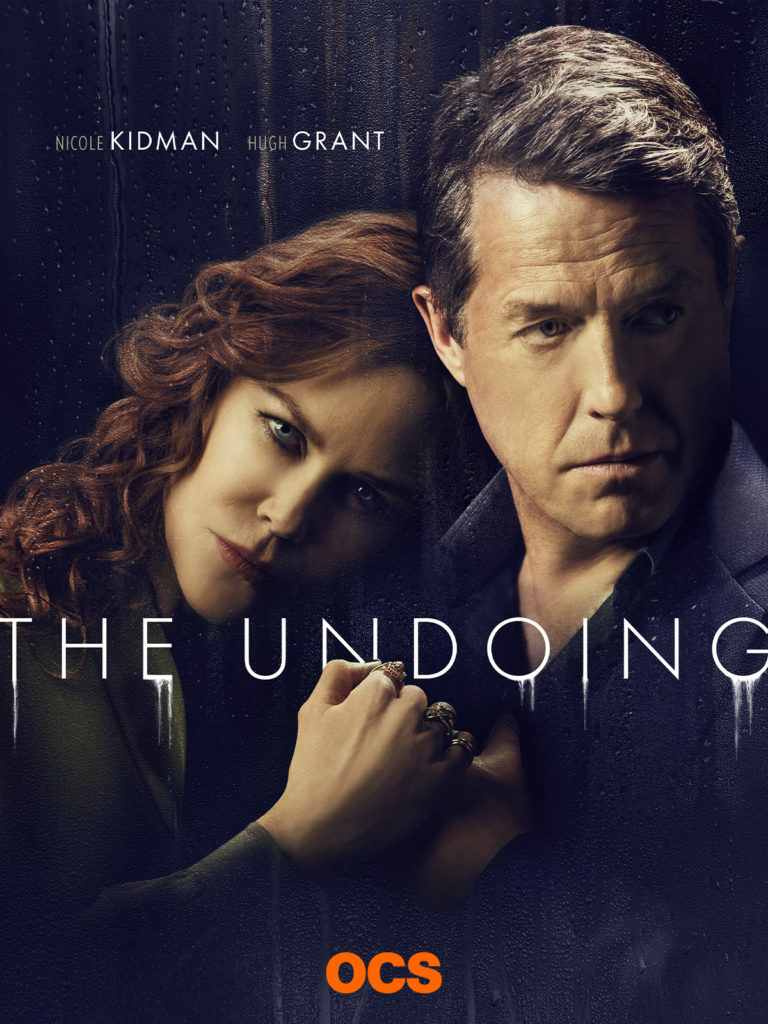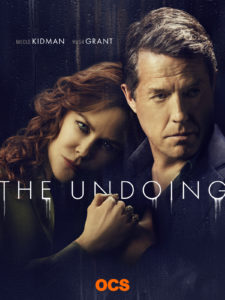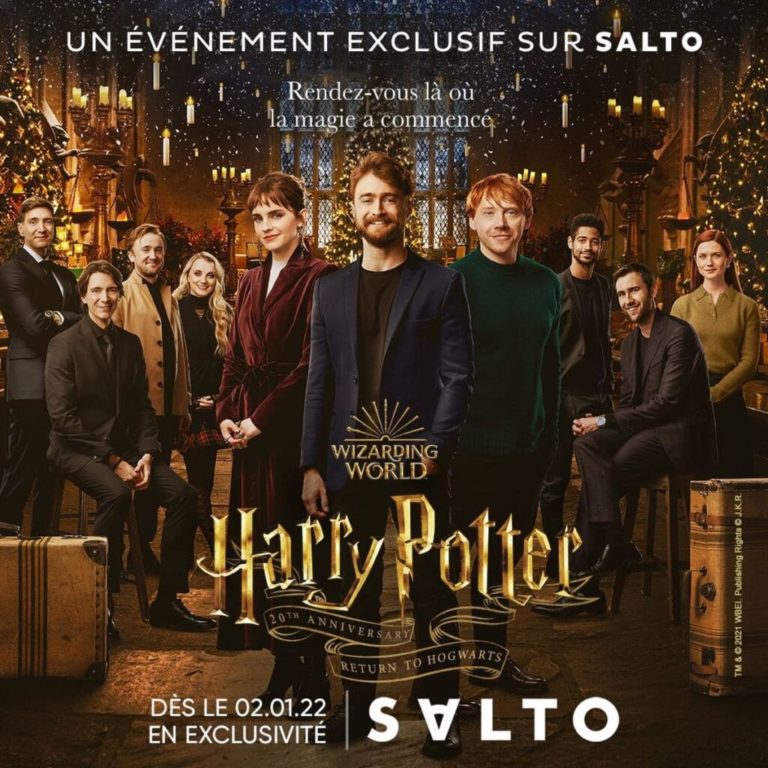 Mercredi- Wednesday
6Ter : Les Goonies
Arte : Soupçons
Jeudi – Thursday
Arte: L-aventure-du-poseidon, Ronald Neame, followed by Le-dictateur, Charles Chaplin
France 3 : Jean de Florette
Chérie 25 : In the air
Vendredi – Friday
Arte : La foire aux vanités, James Strong  (series)
In early 19th-century England, a young upstart will do anything to climb the ladder. Starring Olivia Cooke, a charming and cruel adaptation of William Makepeace Thackeray's novel.
Canal Plus: Cats
M6: La première étoile
Samedi – Saturday
TF1: Charlie et la chocolaterie
Salto : Harry Potter les retrouvailles
Arte : Nouvelle-zelande-embarquement-pour-un-voyage-inedit, Tuan Lam
Dimanche – Sunday
Arte: La panthere-rose, Blake Edwards
TF1: Kong skull island
France 2: Les tontons flingueurs
TFX: Cloclo
Lundi – Monday
Arte.: Laissez-passer:  During the Occupation, two directors try to resist, each in their own way, the Nazi oppression. Signed by Bertrand Tavernier, a declaration of love to cinema, full of references to the films of this period, with Jacques Gamblin and Denis Podalydès.
Canal plus : Gomorra
M6: Kingsman services secrets
Mardi – Tuesday
Arte.tv: Les-coulisses-de-l-histoire,Bernard Georges
W9: Forrest Gump
France 4 : À la recherche de Vivian Maier
Mercredi- Wednesday
TF1: The Undoing
Canal plus: Sons of Philadelphia
5.
AT HOME, 

ON YOUR PLATFORMS
BEST MOVIES OF JANUARY
ARTE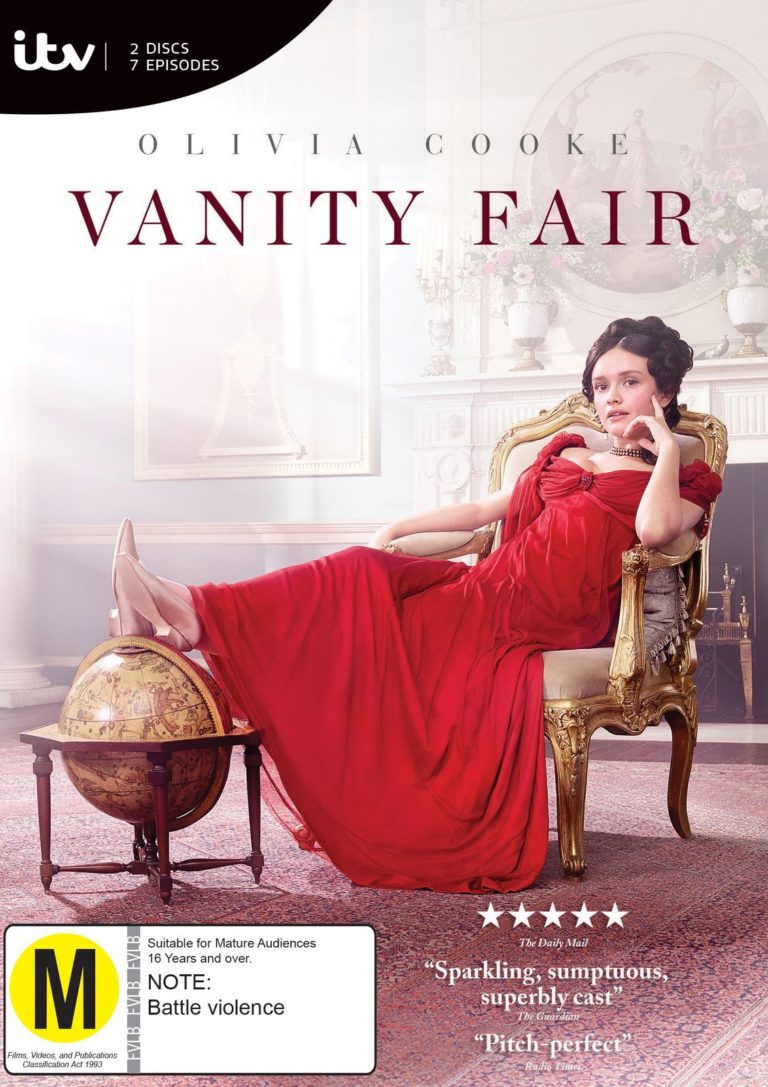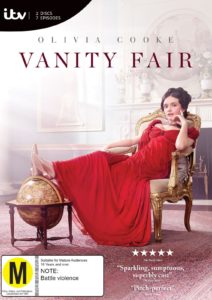 FILM
La-main-du-diable , Maurice Tourneur
Suzanne, Katell Quillévéré
Scenes-de-la-vie-conjugale, Ingmar Bergman 
À-peine-j-ouvre-les-yeux,  Leyla Bouzid
Gens-de-dublin, John Huston
Dublin, January 1904. Aunt Kate and Aunt Julia give their ritual Epiphany party… With his daughter Anjelica in the lead role, John Huston's latest film, adapted from a short story by James Joyce, is a moving meditation on time and death.
SERIES
Vigil, on Thursdays 13 & January at 8.55 & on arte.tv from January 6 to February 18.
Occupied by Jo Nesbø. 
After being filmed without his knowledge while virulently criticizing the government corrupted by a corrupt elite, an honest history professor becomes president of Ukraine against all odds. Between reality and fiction, there is only one step! Because in 2019, the main actor of the series, Volodymyr Zelensky, becomes in turn the new Ukrainian President.
A cult political series created by Adam Price, Borgen follows the struggle of an ambitious politician, Birgit Nyborg (Sidse Babett Knudsen), to gain and keep power. A dive into the cannibal world of Danish politics alongside a female character of incredible strength and tenacity. Replay in full on arte.tv until October 31, 2022.
A summit of black humor, each episode having its own plot but always marked by the presence of the number 9… Unpublished in France, an acidic series like an afternoon tea gone wrong, rewarded by a string of awards and which made a hit of audience in the UK.
DOCUMENTARY
Sous-le-soleil-menacant-de-la-californie-de-joan-didion
Afghanistan-une-feministe-face-aux-talibans
Alice-guy-l-inconnue-du-7e-art Valérie Urréa
Nueva York, une histoire du New York latino
Omar Sharif, une vie de nomade
Olivia-de-havilland-l-insoumise de Daphné Baiwir
Augusta-victoria-derniere-imperatrice-d-allemagne de Annette von der Heyde
Israel-le-sud/ de Michael Gärtner
Israel-le-nord/ de Michael Gärtner
Josephine-baker-premiere-icone-noire Ilana Navaro
Jessye-norman-et-kathleen-battle-chantent-des-spirituals
Conversation-avec-julia-ducournau-autour-du-film-titane
Hanna-schygulla-une-egerie-libre
Guerre-du-donbass-le-drame-ukrainien-1-2 by Claire Walding
Abba-forever, by Chris Hunt
Née-a-auschwitz by Eszter Cseke
L'identite-juive-au-miroir-de-l-art   by Marina Farschid
Kreatur: le magazine des combats féministes
Santé : les femmes sont-elles discriminées ?
Claudia Cardinale de Emmanuelle Nobecourt
BEST MOVIES OF JANUARY
NETFLIX
Emily in Paris season 2,now.
The Lost Daughter, on December 31st.
Written & directed by Maggie Gyllenhaal, with Olivia Colman, Jessie Buckley, Dakota Johnson, Ed Harris, Peter Sarsgaard, Dagmara Dominczyk & Paul Mescal.
After Life, season 3, January 14th
Ozark,season 4, January 21
Stranger Things, season 4
Bridgerton saison 2, March 25
Inventing Anna, by Shonda Rhimes
BEST MOVIES OF JANUARY
 Prime Video
I want you back, by Jason Orley, on February 11th
Mrs Maisel season 4, Amy Sherman-Palladino
Rooney, by Matt Smith
The Green Knight, by David LOWERY, on January 3rd
Spencer, by Pablo Larrain – On January 17th
BEST MOVIES OF JANUARY
 Canal+
Last Christmas, by Paul Feig, now.
Godzilla vs Hong Kong, by Adam Wingard, now.
Wendy, by Benh Zeitlin , now.
Braquage en or, by Renny Harlin, on December 29
This is Us, season 6, on January 4th, by Dan Fogelman
Raised by wolves saison 2, by Aaron Guzikowski, on February 3rd.
BEST MOVIES OF JANUARY
Starzplay
Doctor Death, by Patrick Macmanus with Joshua Jackson, Alec Baldwin & Christian Slater,now
BMF, now
BEST FILMS OF JANUARY
Apple TV
The Tragedy of Lady MacBeth, by Joel Coen,  in January.
BEST MOVIES OF JANUARY
DISNEY PLUS
Disney 2022
The Big Leap, now.
This is a drama series about second chances, chasing your dreams and claiming your place. The series follows a motley crew of rather unlucky characters as they attempt to turn their lives around by participating in a reality dance show that may instead ruin them.
With Scott Foley, Simone Recasner, Ser'Darius Blain, Jon Rudnitsky, Raymond Cham Jr, Mallory Jansen
By: Liz Heldens
The Beatles get back, by Peter Jackson
The Book of Boba Fett, by Dave Filoni et Jon Favreau, on December 29
And The Mandalorian season 3, by Jon Favreau
Para/llèles
Parallèles tells the story of four friends – Bilal, Romane, Samuel and Victor, whose lives are turned upside down when a mysterious event separates them and propels them into parallel dimensions. They will do everything in their power to understand what happened. And try to go back to their world "before".
Created by Quoc Dang Tran (Dix pour cent, Marianne), co-written by Anastasia Heinzl (Au-delà des apparences) and directed by Benjamin Rocher and Jean-Baptiste Saurel with Thomas Chomel.