Jonah Hill and your new movies and series. 
Your new films & series
In theaters & on your platforms
News on movies and series
Season 4 of the French series My Agent won the International Emmy Awards on Monday, Nov. 22, an American accolade for this humorous tale of movie star agencies. The series, launched in 2015 on France Televisions based on an idea by former agent Dominique Besnehard, and which is now triumphing on the American platform Netflix, won the award for best comedy by the International Emmy Awards Academy, which has been rewarding the best television productions outside the United States for half a century.
The writers and producers  were in New York for the occasion and the writer of the first three seasons, Fanny Herrero, praised the fact that the series has "really traveled around the world thanks to Netflix.
Nine independent producers create The Creatives label
The revelations of the César 2022
Female revelations 2022 :
Noée Abita in Slalom
Ophélie Bau in Vaurien
Zbeida Belhajamor in Une histoire d'amour et de désir 
Ana Blagojevic in À l'abordage
Suliane Brahim in La Nuée
Salomé Dewaels in Lost Illusions
Aissatou Diallo Sagna in La Fracture
Christine Gautier in Teddy
Lilith Grasmug in Oranges Sanguines
Suzanne Jouannet in Les Choses Humaines
Pauline Parigot in Frères d'arme
Daphné Patakia in Benedetta
Agathe Rousselle in Titanium
Diane Rouxel in La Terre des hommes
Anamaria Vartolomei in The Event
Lucie Zhang in Les Olympiades
Male Revelations 2022 :
Koné Bakary in La Nuit des rois 
Anas Basbousi in Haut et Fort 
Alséni Bathily in Gagarin
Abdel Bendaher in Ibrahim
Théo Christine in Suprêmes
Salif Cissé in À l'abordage 
François Créton in Les Héroïques 
Sandor Funtek in Suprêmes 
Soufiane Guerrab in De bas étage
Yasin Houicha in Fragile
David Murgia in Tom Medina
Sami Outalbali in Une histoire d'amour et de désir
Thimotée Robart in Les Magnétiques
Farouk Saidi in Maudit !
Makita Samba in Les Olympiades
Benjamin Voisin in Lost Illusions
Festivals​
Hawai'i International Film Festival (HIFF) endeavors to recognize new and emerging talent, promote career development and original collaborations through innovative education programs, and facilitate dynamic cultural exchange through the cinema arts
The Créteil Women's Film Festival: send your film. The 44th edition will take place from March 11 to 20, 2022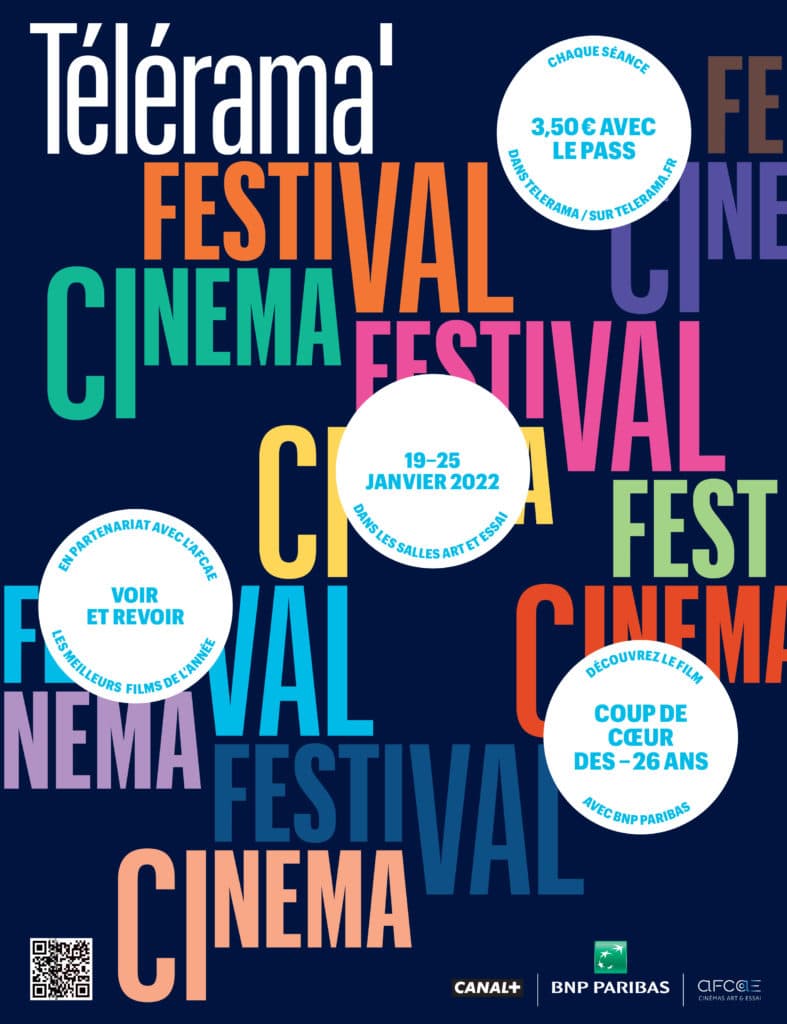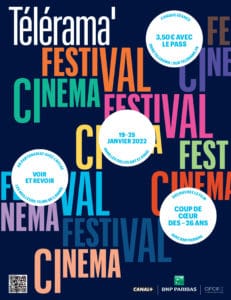 FESTIVAL
From January 19 to 25, 2022 will be held the 24th edition of the Télérama Film Festival, in 450 cinemas throughout France.
With the Télérama pass, which will be found in Télérama and on Télérama.fr readers will be able to see or review 15 films of the year 2021, chosen by the Télérama editorial team – with the support of Afcae, a long-standing partner – as well as a film chosen by the under-26s, supported by BNP Paribas. And for €3.50 each, thanks to the pass valid for 2 people.
THE 15 FILMS OF THE YEAR 2021 :
Annette
Drive my car
Julie (en douze chapitres)
First Cow
La loi de Téhéran
Compartiment n°6
Le diable n'existe pas
Madres Paralelas
Aline
Le sommet des Dieux
Illusions perdues
La fracture
Nomadland
Indes galantes
Les Olympiades
ALL YOU WANT TO KNOW ABOUT CURRENT FILMS & SERIES
IN THEATERS AND AT HOME
While his next feature film with Leonardo DiCaprio and Robert de Niro is still in post-production, the director of Taxi Driver and Goodfellas seems to have already found a new project.(l'Eclaireur- FNAC).
While his next film, Killers of the Flower Moon, produced in part by Apple TV+ and which will reunite his two favorite actors Robert de Niro and Leonardo DiCaprio on screen, is eagerly awaited, Martin Scorsese is already working on a new feature film.
Developed once again by Apple TV+, the film will be a musical biopic about the American rock band Grateful Dead, formed in the 1960s and considered a precursor of psychedelic music.
Scorsese would have already found his main actor in the person of Jonah Hill to play Jerry Garcia, leader and founding member of the rock band.
Scorsese has confidence in Jonah Hill after The Wolf of Wall Street, where he played the partner of the broker Jordan Belfort (Leonardo DiCaprio). Jonah Hill, who has also tried his hand at directing with the soaring mid 90's (2019), will soon find Leonardo DiCaprio in Don't Look Up, the new comedy by Adam McKay to be released on Netflix on December 24.
"Knocked up" & "Supergrave" revealed his talent for comedy.
We do remember him (a kind of young John Goodman?) in Martin Scorsese's satire, The Wolf of Wall Street, alongside Leonardo DiCaprio, a role for which Jonah Hill receives his second Oscar nomination, the category of best supporting actor.
The wolf of Wall Street, by Martin Scorsese, Donnie Azoff,
True Story, by Rupert Goold in the part of Michael Finkel
War Dogs, by Todd Philips
Moneyball, by Bennett Miller, Jonah Hill with Brad Pitt
Supergrave, by 
Greg Mottola, Seth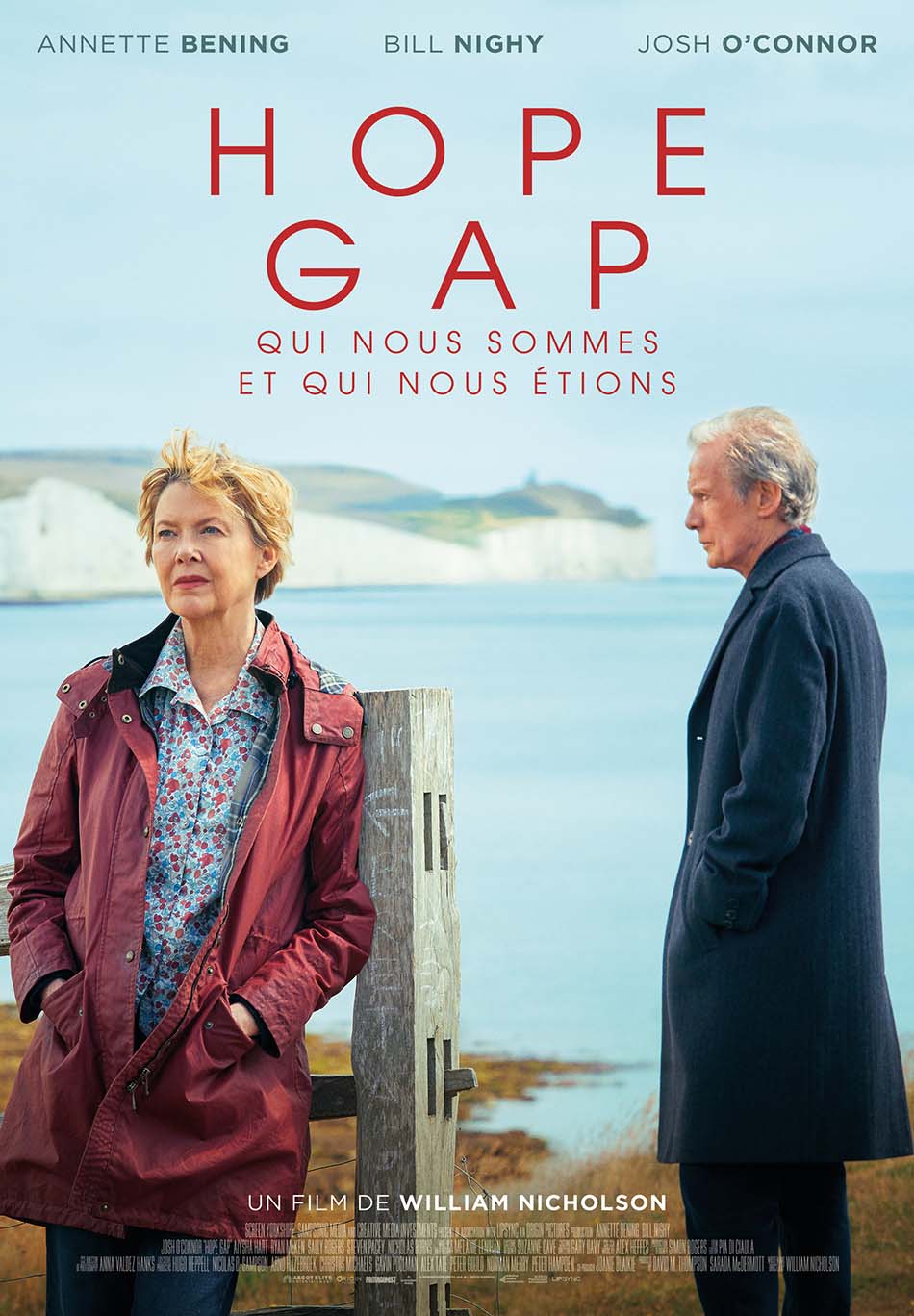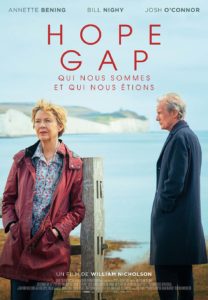 Hope Gap,  Goodbye,by William Nicholson.
Director William Nicholson tells the story of a fiercely humorous and hopeful separation. He was inspired by his own play, "The Retreat from Russia", whose title refers to the Napoleonic defeat that precipitated his downfall.
Synopsis
Married for thirty years, Grace and Edward live peacefully in their cottage on the English coast. She, exuberant and voluble, manages the house. He, discreet and self-effacing, is completing a career as a teacher. But that morning, this well-ordered life is about to be shattered. When their son Jamie comes to visit, Edward finds the courage to tell his wife his decision: in one hour, he will leave the house for a new life.
Review
Nowadays, couples stay married for less time than they used to.
Hope Gap is also a photograph of a generation of men and women who got married very young, often without knowing each other. Subtly, the director exposes the arguments of the man, the woman, and the son, caught between the two.  To leave when one does not love any more and when one does not feel alive any more is difficult. And often couples, out of habit, continue to pretend until late in life.  Because worse than leaving, the fear of the unknown, of what will be said, is still a burden.
What to do at the end of life when there is nothing left to say to each other? The choice to leave, cruel for the other, is sometimes imposed, until late in life. Is communication the secret of a couple's success?
The poetry lends itself nicely to this in Hope Gap.
Bill Nighy, Annette Benning and the young Josh O'Connor (whom I loved as Prince Charles in the Crown) form a moving trio.
NOW ON CANAL PLUS.
2. MY SUGGESTIONS OF FILMS & SERIES
Today, November 24th:
L'événement, by Audrey Diwan.
House of Gucci, by Ridley Scott
Suprêmes, by Audrey Estrougo & Marcia Romano with the help of JoeyStarr, Kool Shen & DJ S.
Soul Kids, a documentary byHugo Sobelman
Adrienne,  by Paul Rudd
Later (and we are looking forward to it)
Jurassic World: le monde d'après : prologue by Colin Trevorrow avec Chris Pratt, Bryce Dallas Howard, Jeff Goldblum…
L'amour c'est mieux que la vie, by Claude Lelouch on January 19th
West Side Story, by Steven Spielberg
Spider-man: no way home, by Jon Watts
Marry me is an American romantic comedy directed by Kat Coiro, with a script by John Rogers, Tami Sagher and Harper Dill, based on the graphic novel of the same name by Bobby Crosby. The film will star Jennifer Lopez, Owen Wilson, Maluma, John Bradley and Sarah Silverman.
Batman, by Matt Reeves. With Robert Pattinson et Zoe Kravitz.
Sos fantôme L'Héritage, by Jason Reitman
With  Paul Rudd, Carrie Coon, Mckenna Grace, Finn Wolfhard, Bill Murray, Sigourney Weaver, Dan Aykroyd.
Station Eleven, by Mackenzie Davis.
Station Eleven is an upcoming sci-fi miniseries based on the 2014 novel of the same name by Emily St. John Mandel that is scheduled to air on HBO Max on December 16.
Une jeune fille qui va bien, first movie directed by Sandrine Kiberlain, with Rebecca Marder, Anthony Bajon, Sandrine Kiberlain
Moonfall, by Roland Emmerich.
Licorice Pizza, on November 26, by Paul Thomas Anderson.
In the San Fernando Valley in the 1970s, various characters cross paths: a young successful high school actor (Cooper Hoffman), politician Joel Wachs running for office (Benny Safdie) and an old school producer and filmmaker (Bradley Cooper).
Lightyear, by Angus MacLane. (2022)
King Richard  (1er décembre), story of Venus and Serena Williams, by Reinaldo Marcus Green
Will Smith, with Saniyya Sidney & Demi Singleton
On  HBO Max* on November 19.
Landscapers, by Ed Sinclair, with Olivia Colman et David Thewlis, on December 6th on HBO
Elvis, by Baz Luhrmann.
Downtown Abbey, a new era, by Simon Curtis.
WEEKLY TIPS & OPINIONS
FROM 

PROFESSIONALS

 WRITERS, SCREENWRITERS,
DIRECTORS, COMPOSERS…
5 Tips for Smart Writers Who Want to Turbo Charge Their Online Writing Game  by Gregory D. Welch 
Five Fun Writing Exercises To Deepen Your Characters  by Lisa Papademetriou 
How To Read A Screenplay (Part 1): The First Pass  by Scott Myers 
My Favorite Writing Productivity Hack: It's Not about Writing At All  by Kathy Widenhouse 
The Problem With Writing Screenplays  Adam Westbrook 
Why are we fascinated with Bad Guys?  by Scott Myers  Nov, 2021 
Writing and the Creative Life: Why Creative People May Feel More Anxiety by Scott Myers 
4. AT HOME ON TV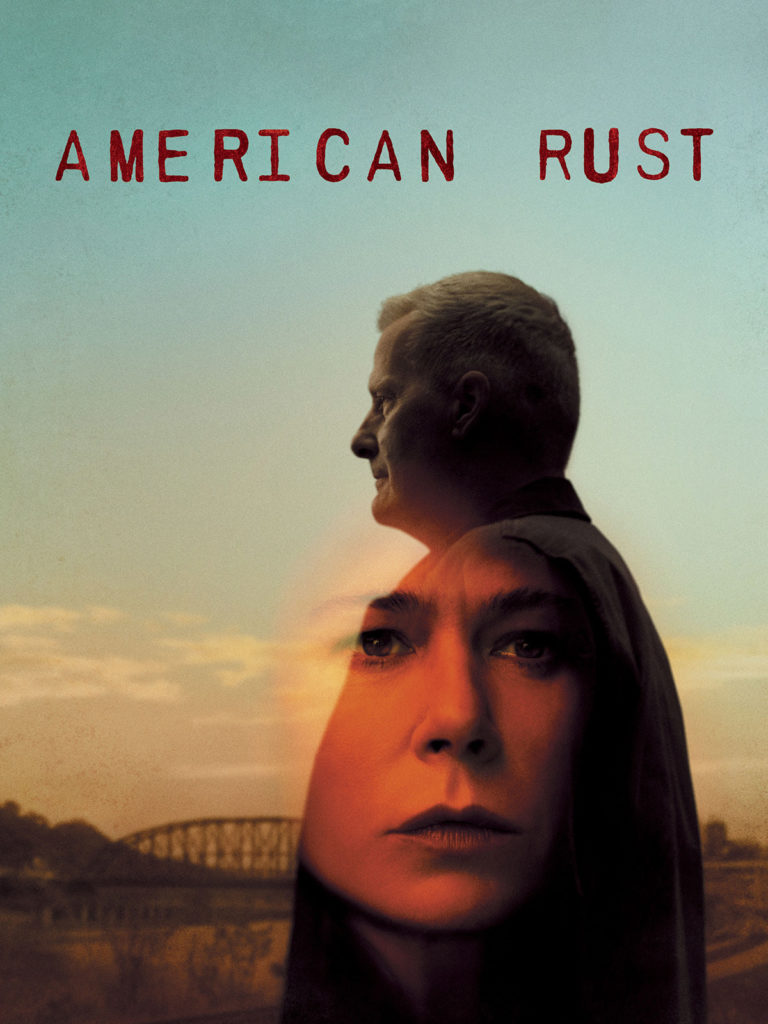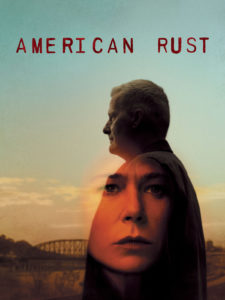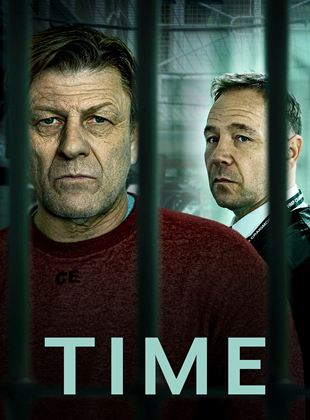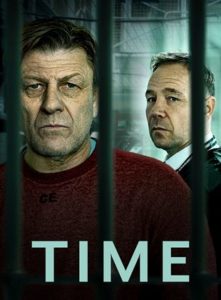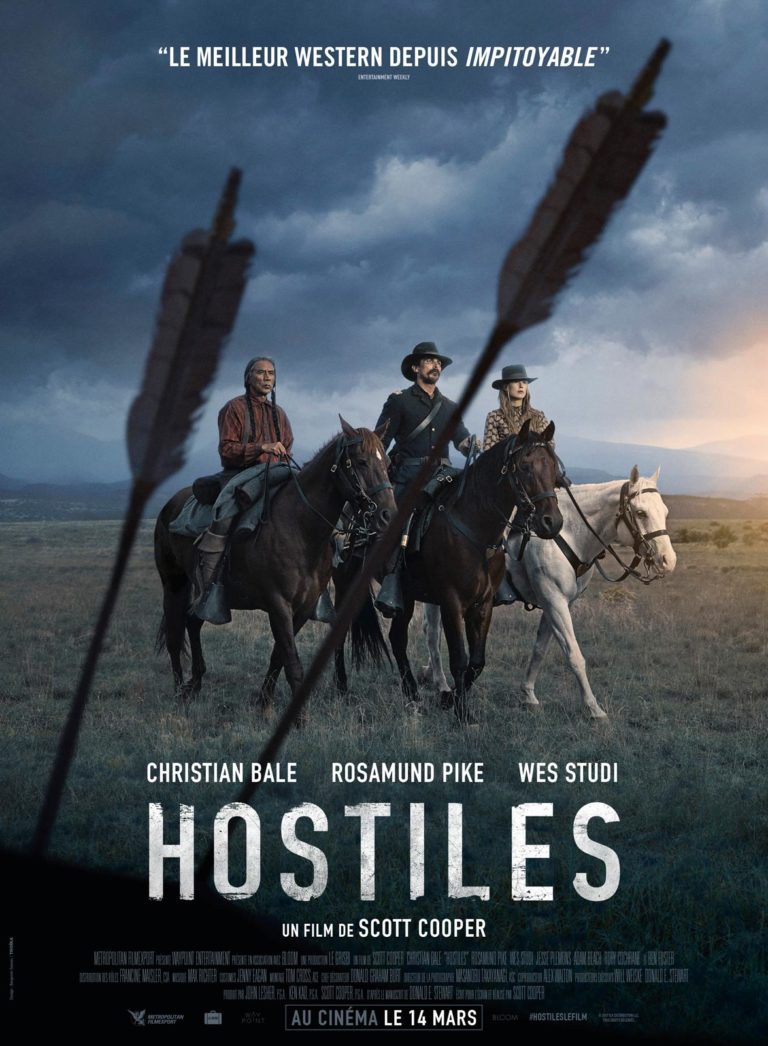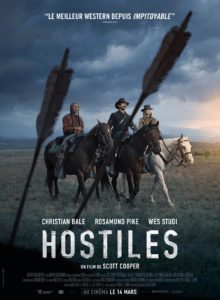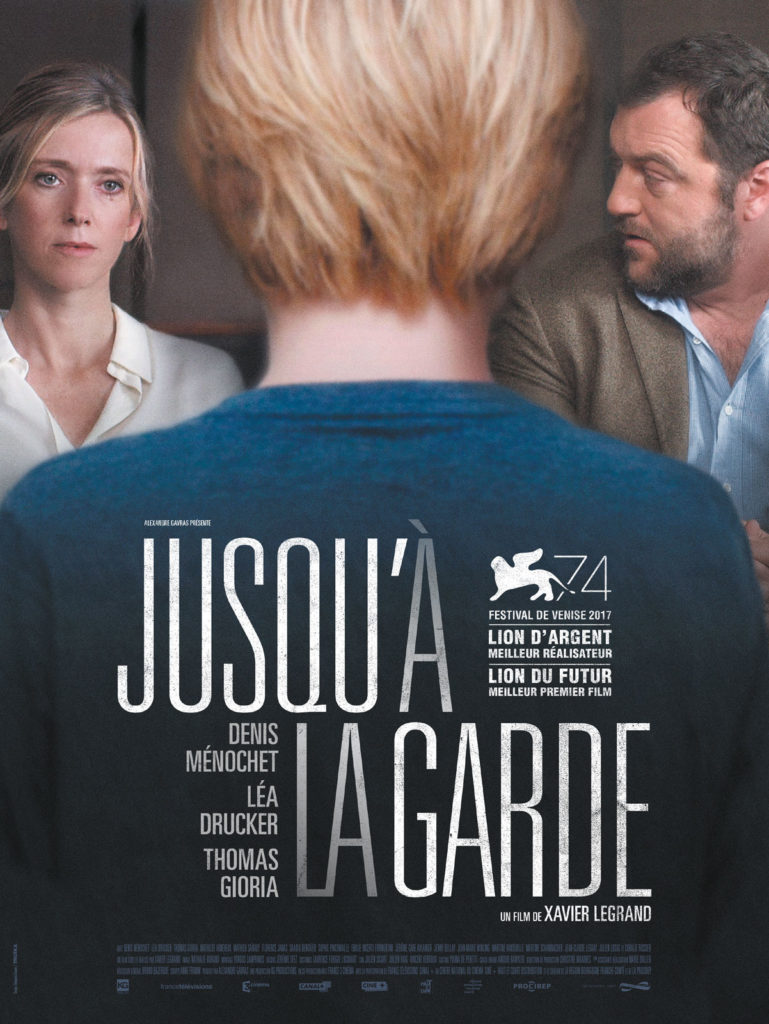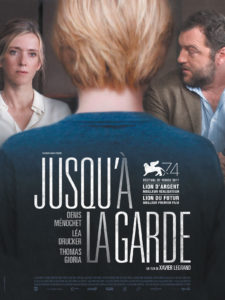 Mercredi- Wednesday
Arte: Espion, de Nicolas Saada
France 4 : Tous en Martinique
France 2: Jusqu'à la garde
C Star: A most Violent year
Jeudi – Thursday
France 3: Hostiles
Canal Plus : American rust 
Arte : Dérapage de Ziad Doueiri, scénario de Pierre Lemaitre et Perrine Margaine,adaptation of his novel "Cadres noirs". 
Vendredi – Friday
TF1 Series : Pan
Chérie 25 : La femme au tableau
Arte : Basse saison, by Laurent Herbiet
In a deserted winter resort, a couple, riddled with debt and surrounded by crooks, struggle to stay afloat. With Emmanuelle Devos and Éric Caravaca, a comedy as sparkling as it is ingenious.
Samedi – Saturday
Arte : 1871: grand jeu impérial à Versailles
Dimanche – Sunday
Arte : Raisons d'Etat by Robert De Niro
The meteoric rise of a Yale student in the hierarchy of the CIA… Directed by Robert De Niro, a fresco of ultra-far-reaching classicism, carried by a host of Hollywood stars, Matt Damon and Angelina Jolie
C8 : L'aventure, c'est l'aventure
6Ter: Maléfique 
Lundi – Monday
Canal Plus : Time 
Arte :Place Vendôme, de Nicole Garcia
Mardi – Tuesday
Arte : La famine en Irlande by Ruán Magan
C8: La rivière rouge
France 4 : Joséphine Baker en couleurs
Mercredi- Wednesday
TF1 : New Amsterdam
Arte : Plaire, aimer et courir vite, de Christophe Honoré
TFX: SOS Fantômes
5.
AT HOME, 

ON YOUR PLATFORMS
 YOUR NEW MOVIES & SERIES ON
ARTE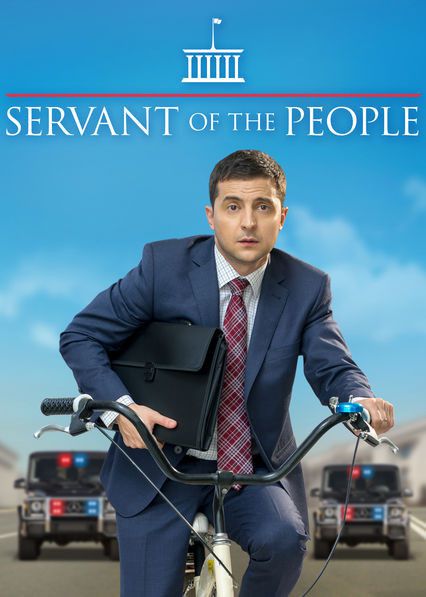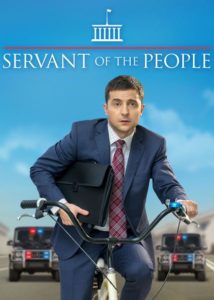 FILM
L-espion-de-la-derniere-chance, by Werner Klingler
Apocalypse Now Final Cut, by Francis Ford Coppola
Dogman, by Matteo Garrone.
Parole-donnee ,Brazilian drama film directed by Anselmo Duarte, released in 1962, and adapted from the eponymous play by Alfredo Dias Gomes.
La-rose-tatouee by Daniel Mann, with Anna Magnani (Serafina Delle Rose), Burt Lancaster (Alvaro Mangiacavallo), Marisa Pavan (Rosa Delle Rose), Ben Cooper (Jack Hunter).
The life of an unremarkable mother is turned upside down by her role as a juror in an infanticide trial that radically changes her view of motherhood. A Japanese series as hard as it is poignant, illuminating the blind spots of a patriarchal society corseted by convention.
Présumé innocent,  by Alan J. Pakula
A famous lawyer is accused of the murder of his ex-mistress. Is he the victim of a plot or a cold and cunning monster? Played by the impeccable Harrison Ford and orchestrated by Alan J. Pakula, this is a film of skillful suspense that keeps the viewer on the edge of his seat until the final twist.
Lust-caution, by Ang Lee with Tony Leung
SERIES
After being filmed without his knowledge while virulently criticizing the government corrupted by a corrupt elite, an honest history professor becomes president of Ukraine against all odds. Between reality and fiction, there is only one step! Because in 2019, the main actor of the series, Volodymyr Zelensky, becomes in turn the new Ukrainian President.
A cult political series created by Adam Price, Borgen follows the struggle of an ambitious politician, Birgit Nyborg (Sidse Babett Knudsen), to gain and keep power. A dive into the cannibal world of Danish politics alongside a female character of incredible strength and tenacity. Replay in full on arte.tv until October 31, 2022.
A summit of black humor, each episode having its own plot but always marked by the presence of the number 9… Unpublished in France, an acidic series like an afternoon tea gone wrong, rewarded by a string of awards and which made a hit of audience in the UK.
DOCUMENTARY
Jessye-norman-et-kathleen-battle-chantent-des-spirituals
Conversation-avec-julia-ducournau-autour-du-film-titane
Hanna-schygulla-une-egerie-libre
Guerre-du-donbass-le-drame-ukrainien-1-2 by Claire Walding
Abba-forever, by Chris Hunt
Arthur-rubinstein-le-concert-d-adieu, by Anne-Kathrin Peitz
Cary-grant-de-l-autre-cote-du-miroir
Née-a-auschwitz by Eszter Cseke
À/restituer  by Nora Philippe: Africa & its art
L'identite-juive-au-miroir-de-l-art   by Marina Farschid
Kreatur: le magazine des combats féministes
Santé : les femmes sont-elles discriminées ?
Claudia Cardinale de Emmanuelle Nobecourt
La Cinémathèque Française
YOUR NEW MOVIES & SERIES ON
NETFLIX
Bruised, by and with Halle Berry, on November 24
Jackie Justice (Halle Berry) is a mixed martial arts fighter who leaves the sport in disgrace. Down on her luck and simmering with rage and regret years after her last fight, she's coaxed into a brutal underground fight by her manager and boyfriend Desi (Adan Canto) and grabs the attention of a fight league promoter (Shamier Anderson) who promises Jackie a life back in the octagon.
But the road to redemption becomes unexpectedly personal when Manny (Danny Boyd, Jr.) — the son she gave up as an infant — shows up at her doorstep.
BRUISED marks the directorial debut of Academy Award winner Halle Berry and also stars Adriane Lenox, Sheila Atim, Valentina Shevchenko, and Stephen McKinley Henderson.
On Christmas on November 24 : RobinRobin
A castle for Christmas, on November 26
A boy called Christmas, by Gil Kenan, on November 24
Ozark,season 4  (January 21, 2022)
Stranger Things, season 4
Emily in Paris season 2, on December 22nd
The Lost Daughter, on December 31st
Written & directed by Maggie Gyllenhaal, with Olivia Colman, Jessie Buckley, Dakota Johnson, Ed Harris, Peter Sarsgaard, Dagmara Dominczyk & Paul Mescal.
The Power of the dog, de Jane Campion, on December 1st.
With Benedict Cumberbatch, Kirsten Dunst, Jesse Plemons, & Kodi Smit-McPhee
Don't Look up, by Adam McKay, on December 24
Voir, by David Fincher & David Prior
Inventing Anna, by Shonda Rhimes
 YOUR NEW MOVIES & SERIES ON
 Prime Video
Fur,  by Steven Shainberg with Nicole Kidman, Robert Downey Jr.
The wheel of the time, inspired by the novels of the American writer Robert Jordan.
Created by Rafe Judkins with Rosamund Pike. Starting November 19.
The Wheel of Time follows Moiraine, a member of the powerful female channeling organization called the Aes Sedai, who takes in a group of five young people from a small village following an attack by the forces of the Dark One, a malevolent evil entity that seeks to destroy the Frame (existence).
Of these five, she believes that one may be the reincarnation of the Dragon, an ancient hero and powerful channeler who is prophesied to save the world or destroy it.
Being the Ricardos, by Aaron Sorkin, with Nicole Kidman,  Javier Bardem & JK Simmons, on December 21.
Lucille Ball (Nicole Kidman) and Desi Arnaz (Javier Bardem) are threatened by shocking personal accusations, a political smear and cultural taboos in.
A revealing glimpse of the couple's complex romantic and professional relationship, the film takes audiences into the writers' room, onto the soundstage and behind closed doors with Ball and Arnaz during one critical production week of their groundbreaking sitcom "I Love Lucy.
YOUR NEW MOVIES & SERIES ON
 Canal+
​American Rust, by Brian McGreevy & Lee Shipman, with  Jeff Daniels & Maura Tierney, on November 25.
Time, by Jimmy McGovern, on November 29th
YOUR NEW MOVIES & SERIES ON
Starzplay
Doctor Death, by Patrick Macmanus with Joshua Jackson, Alec Baldwin & Christian Slater,now
BMF, now
YOUR NEW MOVIES & SERIES ON
Apple TV
Swan Song, by Benjamin Cleay on December 17
Dr Brain, by Kim Jee-Woon: Korean series with Lee Sun Kyun (Parasite ), today.
The Tragedy of Lady MacBeth, by Joel Coen on December 25.
YOUR NEW MOVIES & SERIES ON
DISNEY PLUS
The Book of Boba Fett, by Dave Filoni et Jon Favreau
The Mandalorian season 3, by Jon Favreau
Encanto by Byron Howard, Jared Bush & Charise Castro Smith. On November 24
Hawkeye, on November 24, by Jonathan Igla
Para/llèles
Parallèles tells the story of four friends – Bilal, Romane, Samuel and Victor, whose lives are turned upside down when a mysterious event separates them and propels them into parallel dimensions. They will do everything in their power to understand what happened. And try to go back to their world "before".
Created by Quoc Dang Tran (Dix pour cent, Marianne), co-written by Anastasia Heinzl (Au-delà des apparences) and directed by Benjamin Rocher and Jean-Baptiste Saurel with Thomas Chomel.