Three films and three series to get away.
On the bilingual Movieintheair blog, I do for you a press review every Wednesday and keep the best of national and international audiovisual news.
In your theaters, at home
3 films 3 series to get away
NEWS
As of July 21, the health pass is mandatory for screening rooms that plan to welcome an audience of 50 people or more. …
Wearing a mask is mandatory for all persons not subject to the health pass (mandatory for 11 years old and over, strongly recommended for 6 years old and over)
Keep going to the movies !
 ENTERTAINMENT NEWS
Steeve Suissa: Amir will be "The swimmer of 'Auschwitz"
The actress and director Hafsia Herzi (Bonne mère, Tu mérites un amour) is filming for Arte a unit called La Cour (fiction filmed from the child's perspective) with Clotilde Courau and Jérémie Laheurte.
Catherine Zeta-Jones joins the cast of the series Wednesday by Tim Burton for Netflix . She will play Morticia, the mother of the heroine.
According to Deadline, Jennifer Lawrence is set to star in a biopic about Sue Mengers, one of Hollywood's most famous talent agents. Mengers has represented Michael Caine, Brian De Palma, Sidney Lumet and others.  The film should be directed by Paolo Sorrentino.
FESTIVALS
OPEN AIR FILM FESTIVAL – LA VILLETTE JULY 16 TO AUGUST 31
FROM AUGUST 26 TO SEPTEMBER 2ND, SERIES MANIA FESTIVAL- ALL ABOUT IT HERE
FESTIVAL  DU FILM AMERICAIN DE DEAUVILLE
TRIBUTE
THREE MOVIE & THREE SERIES TO GET AWAY
ALL YOU WANT TO KNOW IN THEATERS AND AT HOME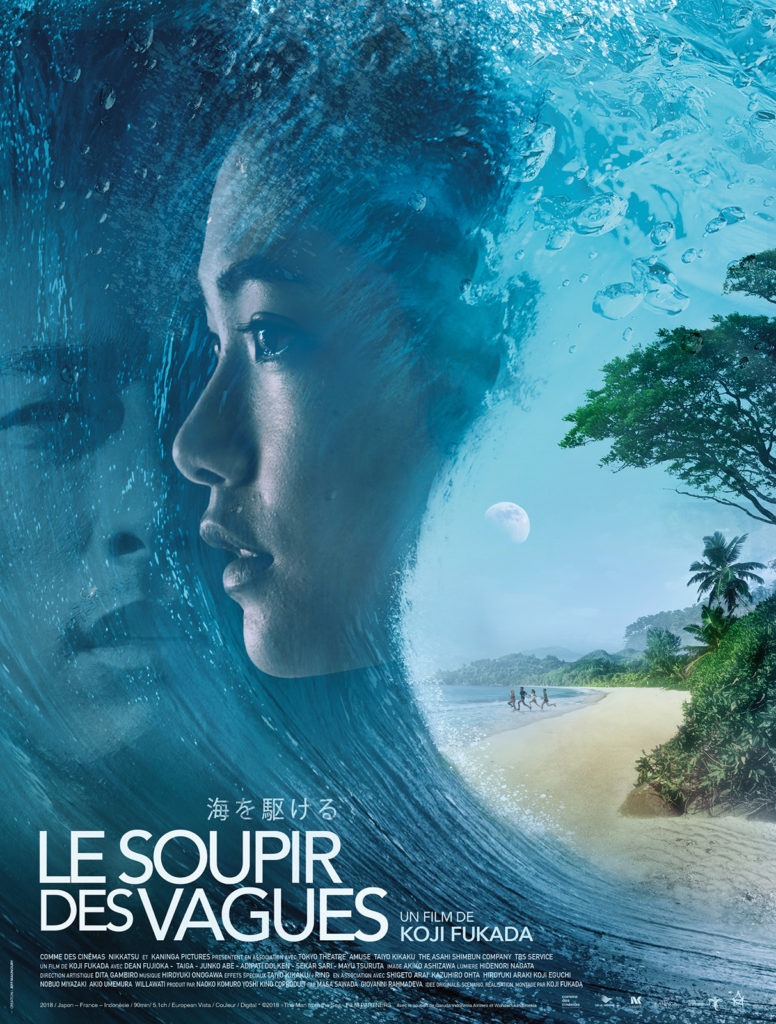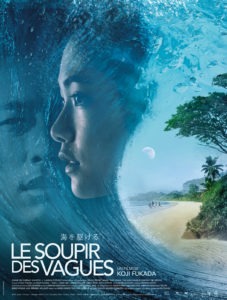 The man from the sea, by Koji Fukada
Synopsis
On the shores of Sumatra, a man is washed up by the sea. He has amnesia and does not speak but seems to understand Japanese.
Sachiko visits her Japanese family to scatter the ashes of her dead father. 
On the island, the population is trying to rebuild itself after the tsunami that devastated the island ten years ago. Upon her arrival, Sachiko learns that a mysterious man has been found on the beach, alive. The village is both perplexed and fascinated by the behavior of this stranger rejected by the waves.
About the film: getting away on an island
The Man Who Came from the Sea tells us about the connection between the sea and man and the trauma of the tsunami.
Atsuko (Mayu Tsuruta), a Japanese woman, has come to settle with her son Takashi (Taiga) in the village of Aceh, known to have been the closest point to the epicenter of the tsunami, in order to help the population rebuild.
She takes in her niece Sachiko (Junke Abe) and at the same time, must take in the mysterious man found on the beach. She gives him the name "Laut" (the sea in Indonesian). Sachiko meets Kris (Adipati Dolken) and Ilma (Sekar Sari), Takashi's friends. And Kris falls in love with Sachiko at first sight. Stigmata from the tsunami, like a ship stranded in the city center, appear and the dead mingle with the living.
The film oscillates, like a wave, between the story of the teenagers, light, in search of roots and future and the mysterious and supernatural one of Laut, who seems to be the incarnation of a power stronger than human beings, both positive and negative.
If you want to escape, this is definitely the film to see right now. From the filmed images of the teenagers, the house with its red and green colors, the island and the blue sea, there is a sensuality and cruelty that the nature, the tropics and its main actor Dean Fujioka reinforce.
Koji Fukada  directed also The Nurse, released in 2019.
NOW IN YOUR MOVIE THEATER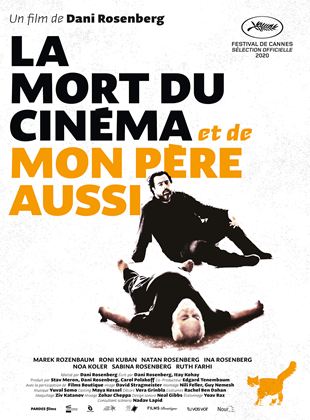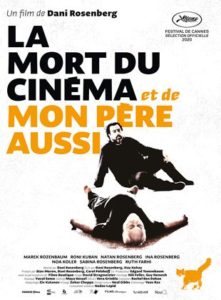 The death of Cinema and My Father too, by Dani Rosenberg
Synopsis
Asaf, a young director, offers his father Yoel a role in his next film. When Yoel falls ill, Asaf puts everything in place to continue shooting. In an attempt to freeze time, he shares with his father his love of cinema to face life, and death as well.
The film: getting away in Israel
Dani Rosenberg's first feature film begins with the son's wish to film his father's last days and his refusal to participate.
Then, the plot mixes paranoia – understanding or not – of the father, played sometimes by the father and sometimes by an actor.
In the middle of the night, the father wants to move his family to Jerusalem because Israel attacks Iran. According to him, Iran will respond by bombing Israel. But in Jerusalem, everyone will be safe because it is a holy city for Muslims.
We then discover other characters, the grandmother, the grandson, the beautiful daughter. All of them are reacting in two ways, as people who criticize the director's work and as protagonists of the story.
The instability, the fear of the director and the desire to prolong his relationship with his father beyond death are reflected in the narrative, and at times we no longer know who is who, the reality is mixed up with the fiction. This loss of bearings is sometimes funny, sad, difficult to understand but never leaves indifferent.
Dani Rosenberg knows how to share with us a universal feeling, the fear of losing the loved ones and the will to keep them with us, forever.
Nadav Lapid, who received the Jury Prize at this year's Cannes Film Festival with his film Ahed's Knee, was a script advisor on The Death of Cinema and My Father too.
Presented in preview at the MK2 St Michel in Paris, Dani Rosenberg presented us his film virtually, from Israel, where he lives. Because of Covid, he has, alas, still not been able to see his film in the presence of an audience.
A tribute film
Dani Rosenberg had only two days of shooting with his father and pays tribute to him with this story. He said (source: Nour Films):
"My father, an unemployed film buff at the time, spent his time watching movies at home recorded on VHS tapes. That's how he became the main actor of my films, but also the producer, the driver and even the chef on my shoots. In fact, our only means of communication at the time was through film. When he was discovered to have lung cancer, I wrote a screenplay for him, a tragi-comic travelogue, where he was struggling to save our family from an impending missile attack."
With Marek Rozenbaum, Natan Rosenberg, Noa Koler, Roni Kuban.
A director to be watched.
NOW IN YOUR MOVIE THEATER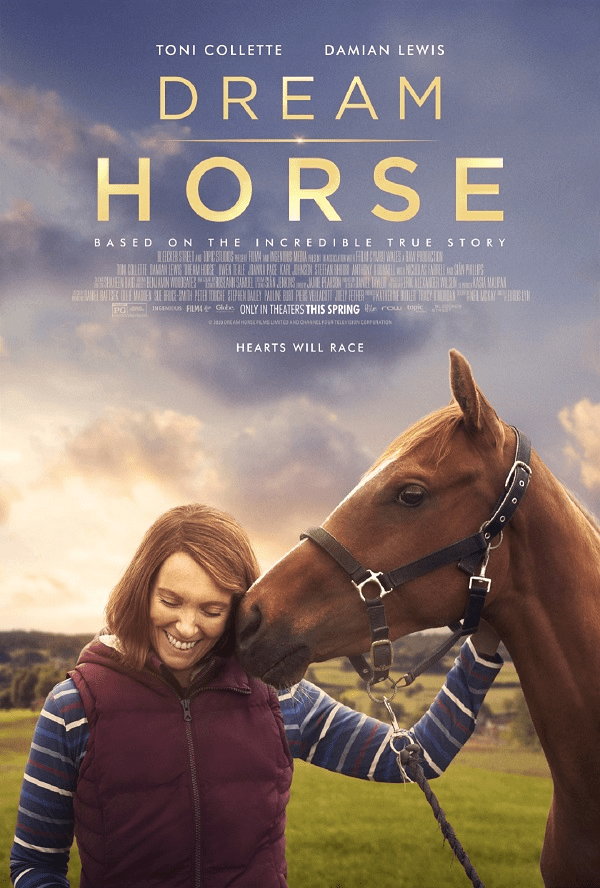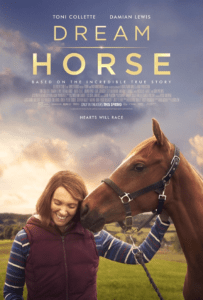 Dream horse, by Euros Lyn
Synopsis
The film tells the true story of Dream Alliance, a racehorse raised by Welsh barmaid Jan Vokes. With very little money and no experience, Jan convinces her neighbors to help breed Dream in the hopes that he can compete with the elite racehorses.
The film: getting away with a horse
Of course the movie is classic and the ending is easy to guess. Movies with horses often have a little something extra.
Toni Collette plays with delicacy and emotion Jan, who no longer has any sense in her life, her husband does not work anymore, he has arthritis and she combines a job as a cashier and another as a barmaid.
This horse, Dream Alliance, gives hope to Jan and to an entire economically depressed region, Wales.
You'll love this tender and heartfelt story where the harsh economic and social reality is revealed in a radical way.
NOW IN YOUR MOVIE THEATER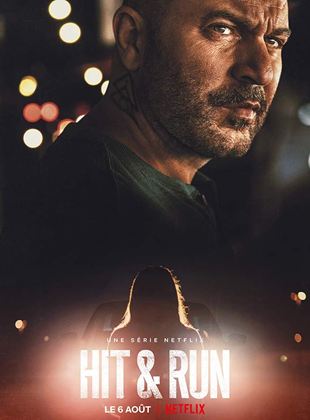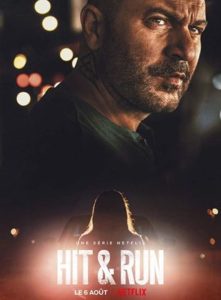 Hit & Run, by Lior Raz & Avi Issacharoff
Synopsis
Segev Azulai (Lior Raz) is a tour guide who lives a quiet life in Tel Aviv with his young daughter (Neta Orbach) and his new wife Danielle, an American dancer (Kaelen Ohm).
But on the way to the airport to go to New York for an audition, Danielle is hit by a car that takes off.  Her husband, Segev, a former member of the special forces, decides to investigate.
The series: getting away to New York and Israel
Over nine episodes, the series deconstructs the ideal couple that Segev thought he had with Danielle.
Who was really his wife? Who killed Danielle? This is what keeps us going throughout these nine episodes.
The two creators of Fauda, Lior Raz and Avi Issacharoff ((podcast  ) are back and once again, they hit the nail on the head.
Both of them have the talent to tell stories and to distill information to keep the viewer in suspense and it works every time!
Lior Raz is once again impressive, he plays a lot with his physique. Each time, the character he plays is a violent man, who has difficulty freeing himself from the demons of the past and for whom nothing matters more than his family.
This time, to the violence, is added an urban thriller, with, at times, Hitchcokian passages.
His friendship with Ron, played by Gal Toren (seen in Losing Alice) is one of the highlights of the story. The chases in New York are reminiscent of Three Days of the Condor.  
Once again Lior Raz and Avi Issacharoff tell us to beware of appearances. Where is the good? Where is the evil? The border between the two is tenuous and everything is much more complicated than it seems.
With Lior Raz, Kaelen Ohm, Moran Rosenblatt, Gal Toren Lior Ashkenazi, Gregg Henry et Sanaa Lathan, Neta Orbach, Igal Naor, Michael Aronov et Kevin Mambo.
NOW ON NETFLIX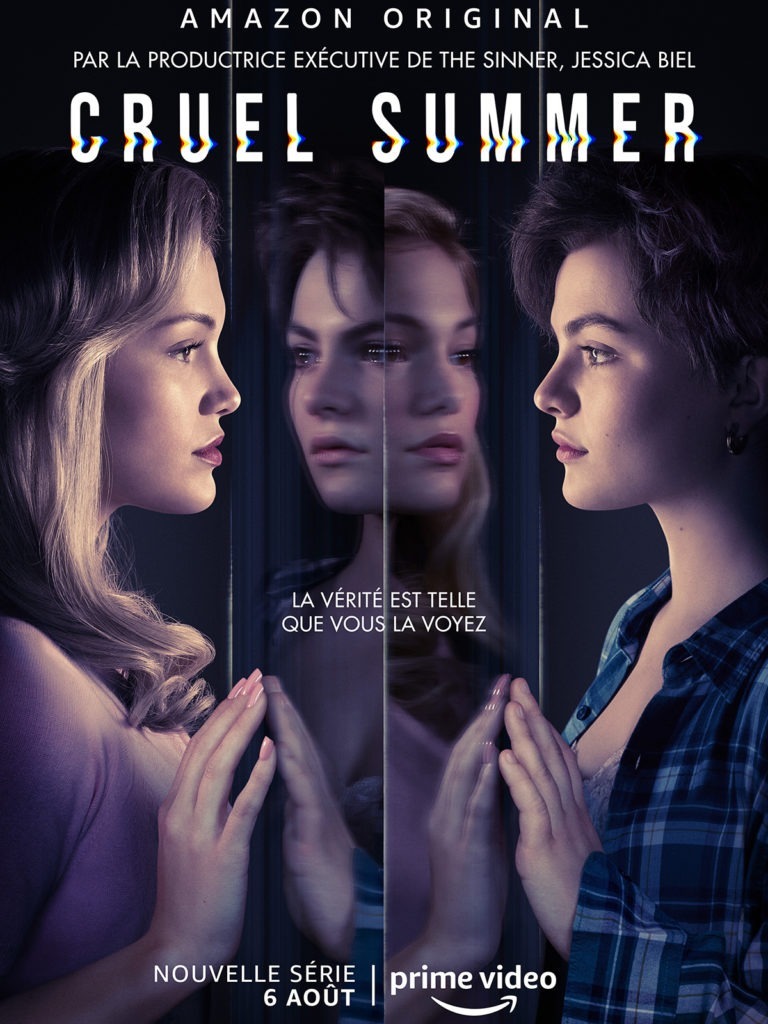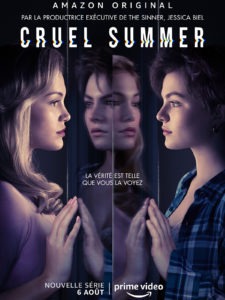 Cruel Summer, by Bert V. Royal
Synopsis
In 1993, a tragedy strikes the community of Skylin, Texas: Kate Wallis, a popular and well-liked teenager, is kidnapped by Martin Harris, the vice-principal of the town's high school. Jeanette Turner, another teenager in town, is then accused of not reporting Kate's disappearance and becomes the most hated person in the country.
The series : get away and dive into an investigation inspired by a true story
Addictive and disturbing from the very first episode, Cruel Summer takes  us into the heart of America, in a very conformist Texas town where two teenage girls from opposite backgrounds could become friends without their social difference.
At the heart, social networks, media credibility and especially trust. Trust is at the heart of this investigation. Trust in friends, trust of parents towards their children and vice versa, trust in education and institutions.
Did Jeannette see Kate  or did she pretend not to see her? Why would she do that?
With each episode, we discover a little more of each other's world, the tracks get blurred. Can the lack of trust and popularity push them over the edge?
The deconstruction of the relationship between the kidnapper and his victim by the psychologist is fascinating.
As in the Hit & Run series, the subject is what is the truth?
If the scenario sometimes gets lost and despite some lengths in this series of ten episodes, the suspense holds us until the ultimate end.
The denouement takes place only in the last minutes of the series.
Hold on!
With Olivia Holt : Kate Wallis; Chiara Aurelia : Jeanette Turner; Froy Gutierrez : Jamie Henson
CURRENTLY ON PRIME VIDEO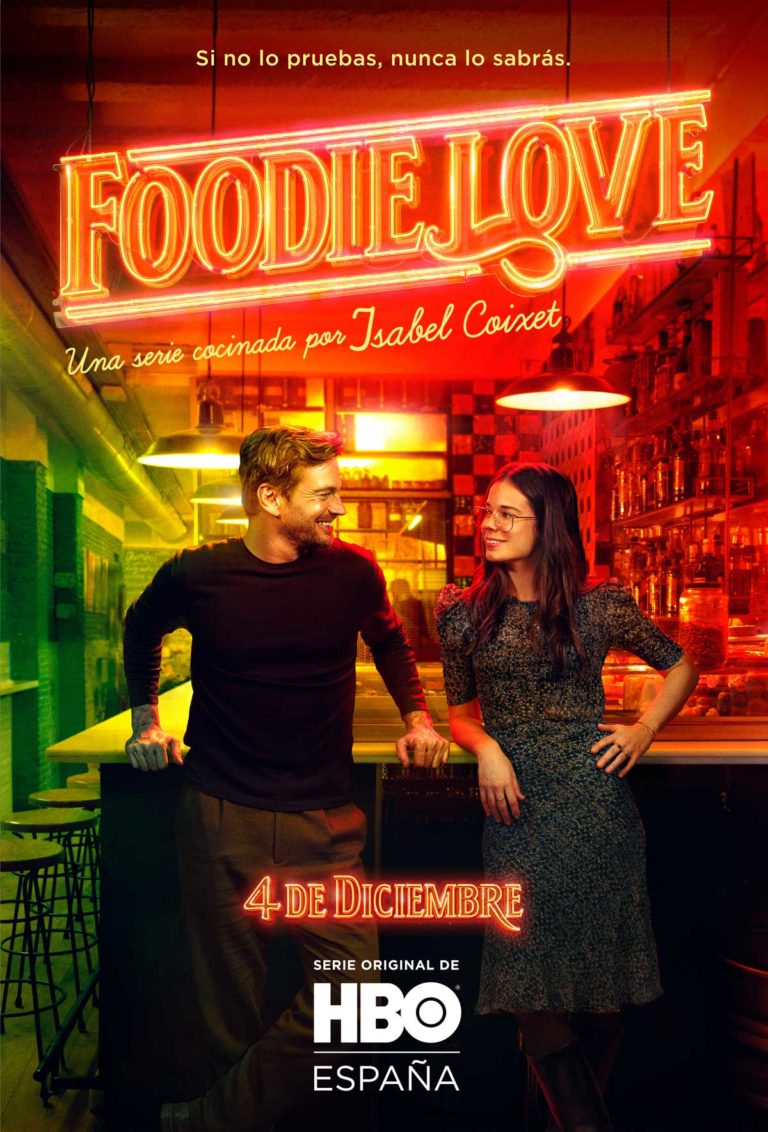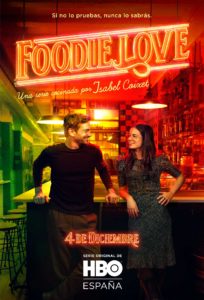 Foodie Love, by Isabel Coixet
Synopsis
She is an editor, he is a mathematician.
They have met on a platform dedicated to food lovers and have arranged to meet in a trendy café in Barcelona.
Together, they will test the best restaurants in the city as they discover each other, between complicity and defiance, restraint and seduction, in the age of social networks.
The series: getting away by dining
With humor, accuracy and in an honest way, Isabel Coixet (Elisa y Marcela on Netflix, My Life Without Me, The Secret Life of Words) successfully directed her first series.
Each episode has a new theme, but always these two main characters, simply called El and Ella (he and she), who learn to discover each other, take their distance, get closer.
The modern relationships between men and women are the main subject and each meal reminds of past experiences, good or bad.
What will happen to El and Ella?
Eight episodes. A real pleasure to consume without moderation.
With Laia Costa, Guillermo Pfening, Thony Thornburg, Malcom McCarthy, Agnès Jaoui.
CURRENTLY ON ARTE
WHAT YOU SHOULD SEE TO GET AWAY
2. 
In movie theaters
TODAY
Free Guy, by Shaul Levy
Sentimental, by Cesc Gay
ROUGE  by Farid Bentoumi, with  Zita Hanrot, Sami Bouajila, Céline Sallette, Olivier Gourmet
IN AUGUST 
Les fantasmes,  by Stéphane Foenkinos , David Foenkinos, on August 18
Drive my car, by Ryūsuke Hamaguchi on August 18
Bac Nord by Cédric Jimenez on August 18
LATER
La Troisième guerre, by Giovanni Aloi
Léo has just finished his classes and for his first assignment, he is sent on a Sentinel mission. Here he is, pacing the streets of the capital, with nothing to do but keep an eye out for a possible threat…
With ANTHONY BAJON , KARIM LEKLOU , LEÏLA BEKHTI
Cry Macho, by Clint Eastwood
Eternals, by Chloé Zhao
Supremes NTM, by Audrey Estrougo
Respect, by Liesl Tommy with Jennifer Hudson
3.
WEEKLY TIPS & OPINIONS
FROM 

PROFESSIONALS

 WRITERS, SCREENWRITERS, DIRECTORS, COMPOSERS…
Go Into The Story interview (Part 3): Steven E. de Souza | by Scott Myers
Tell Your Best Work Story For The Medium Writers Challenge | by Marker Editors 
Netflix Can't Chill As It Loses Subscribers in U.S. & Canada | by Stephen Moore
Script to Screen: "Witness". The movie's title exists for a reason… | by Scott Myers 
Great Scene: "When Harry Met Sally…" | by Scott Myers | Aug, 2021 
How do I know if it's too much or too little scene description? | by Scott Myers
The Best Six Movies of the First Half of 2021 | by Will Leitch 
Writing and the Creative Life: There are no useless ideas | by Scott Myers
The Coen Brothers and the Long Shadow of Authority Figures | by Scott Myers 
The Theology of Cinema: Congregation | by Scott Myers 
4. AT HOME ON TV
Movies and series to get away

Mercredi- Wednesday
France 2 : L'amie prodigieuse
Jeudi – Thursday
Vendredi – Friday
Arte : La-foret-d-argent  by Emmanuel Bourdieu
Samedi – Saturday
Arte : L'odyssée interstellaire
Dimanche – Sunday
Cab Calloway, Aretha Franklin, James Brown, Ray Charles.
Jake Blues, just out of prison, and his brother Elwood, also a convicted delinquent, try to redeem themselves by going on a quest for the five thousand dollars that will keep their former Catholic orphanage from closing its doors. Touched by grace, they have the idea of reforming their defunct orchestra, The Blues Brothers Band, and go in search of their ex-acolytes scattered across the United States.
John Landis – Screenplay: Dan Aykroyd
Lundi – Monday
TMC :Tarzan
Arte: Malena by Giuseppe Tornatore with Monica Bellucci
Mardi – Tuesday
Canal Plus : Locked Down
Mercredi- Wednesday
5.
AT HOME
ON YOUR PLATFORMS
Movies and series to get away
ARTE

FILM
Le-lien by Ingmar Bergman
Miraï ma petite soeur  – Review here
Trois-bonnes-raisons-de-voir-dieu-existe-son-nom-est-petrunya
Dieu-existe-son-nom-est-petrunya
Arte : L'argent-de-poche de François Truffaut avec Jean-François Stévenin
SERIES
"Queer as Folk" – from August 20, 2021 (available until July 19, 2022)
Stuart, an inveterate seducer who makes many one-night stands, is best friends with Vince, a shy boy who is uncomfortable with his homosexuality. Stuart meets Nathan, a 15-year-old boy who is determined to discover his sexuality, in the gay neighborhood of Canal Street. They will experience intense love and friendship and face homophobia.
Created by Russell T Davies
Cast: Aidan Gillen, Craig Kelly, Charlie Hunnam
DOCUMENTARY
Barbra-streisand-naissance-d-une-diva/
CONCERT
melody-gardot-au-chateau-d-herouville
La Chaîne Parlementaire
LCP offers you a lot of good documentaries: here
Movies and series to get away
 on NETFLIX
(CLICK ON THE LINK TO WATCH THE TRAILER)
The Swarm, by Just Phillippot, on August 6th
BECKETT by Ferdinando Cito Filomarino, on August 13th, avec John David Washington ("Tenet"), Alicia Vikander and Boyd Holbrook ("Narcos")
The Chair, by Amanda Peet, Annie Wyman. With  Sandra Oh, on August 20
Worth, by Sara Colangelo , with Michael Keaton, Stanley Tucci, Amy Ryan, on September 3rd
Sex education season 3, on September 17th
La Casa de Papel season 5,on September 3rd
Stranger Things 4, in November ?
Movies and series to get away
on Prime Video
Modern Love season 2, August 13th
Val, by Leo Scott & Ting Pool , on August 6th
Cinderella, by Kay Cannon avec Camila Cabello, Idina Menzel, on September 3rd
Everybody is talking about Jamie, by Jonathan Butterell, on September 17
Movies and series to get away
on Canal+
My Beautiful Boy, by Felix Van Groeningen with Steve Carell, Timothée Chalamet
The L World, saison 2, by Dan Minahan, now
Yalda la nuit du pardon, by Massoud Bakhshi, now
Locked down, by Doug Liman, on August 17
Summerland, by Jessica Swale, on August 24
Movies and series to get away
Starzplay
Death and Nightingales, by Allan Cubitt
We are who we are (review here), by Luca Guadagnino.
BMF, on September 26th
Movies and series to get away
Apple TV
Mr Corman, de Joseph Gordon-Levitt
Coda, remake from La Famille Bélier, on August 13th
Movies and series to get away
DISNEY PLUS
Y THE LAST MAN, by Michael Green & Aida Croal
Only murders in the building, by Steve Martin & John Hoffman with Selena Gomez (Mabel), Steve Martin (Charles)
Encanto, this fall
Turning Red (March 2022)
Avatar 2, by James Cameron
Stay safe !
Subscribe to the weekly newsletters to keep up !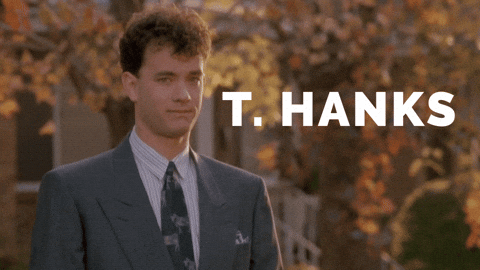 [contact-form to="contact@movieintheair.com" subject="Subscribe to the newsletters"][contact-field label="Subscribe here : Name" type="name"][contact-field label="Email address" type="email"][/contact-form]