This week,your movies and series about bravery.
On the bilingual Movieintheair blog, I do for you a press review every Wednesday and keep the best of national and international audiovisual news.
Your movies and series to watch this week
about bravery

YOUR WEEKLY NEWS:
Movie theaters will be able to reopen on May 19. 
Movie theaters will be held to a capacity limit and the curfew will be extended to 9 p.m.
Killers of the Flower Moon
A picture of next movie directed by Martin Scorsese. It is an adaptation of the book of the same name by David Grann
Robert de Niro and Leonardo DiCaprio will play respectively William Hale, a wealthy rancher and his nephew Ernest Buckhart, married to one of the members of the Osage community. To play Molly Buckhart, Martin Scorsese has chosen the actress with native origins Lily Gladstone. 
Jesse Plemons was appointed to play Tom White, the FBI investigator sent to the scene by Edgar J. Hoover.  He had been seen in the series Breaking Bad and in The Irishman that Martin Scorsese had directed for Netflix. 
To this cast is added other actors: Tatanka Means, Michael Abbott Jr, Pat Healy, Scott Shepherd, Tantoo Cardinal, Louis Cancelmi, Jillian Dion …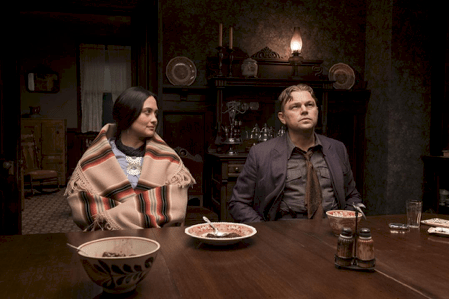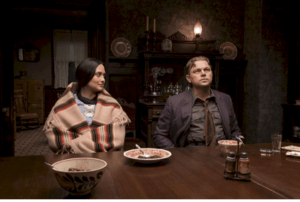 Around The Waves offer Hell & Heaven, this 53 minutes documentary about Justine Dupont. On the program, 4 French screenings, the first one in Biarritz on May 19th (with the presence of Justine Dupont and all the team of the film), then Hossegor on the 20th, Bordeaux on the 21st and Paris on the 22nd.

 
Season 2 of Lupin will be broadcast on Netflix on June 11th.
ONLINE FESTIVAL
Festival du Film Policier 2021: the official online selection of the festival will take place online from May 26 to 30 and Sunny Side of the Doc will take place online as well from June 21 to 24.
TRIBUTES
JEAN-CLAUDE ROMER
Disparition. Mort de Jean-Claude Romer, critique et historien du cinéma, à l'âge de 88 ans
WILLY KURANT
MOVIES AND SERIES
ALL YOU WANT TO KNOW
YOUR  FILMS & SERIES 
ABOUT BRAVERY

WATER GET NO ENEMY,  DIRECTED BY ARTHUR BOURBON, WRITTEN BY DAMIEN CASTERA
SYNOPSIS
in June 2018 professional surfers Damien Castera and Arthur Bourbon flew to Liberia, one of the African countries most marked by war and poverty.
There, they met the first generation of surfers, former child soldiers who have become resilient adults thanks to surfing, and the few but passionate child surfers of today.
THE FILM
This beautiful documentary goes back over the history of Liberia, the first country to have had its independence (in 1847), elected a woman president, and yet… Yet two hundred and fifty thousand people died during fifteen years of bloody armed conflict between 1989 and 2003, during which women and children were the first to be exploited, women raped, and children enlisted as child soldiers.
Between the end of the armed conflicts and the arrival of Ebola, surfing has found its place, albeit with difficulty.
Damien Castera and Arthur Bourbon met these child soldiers who have become surfers. One of them, Augustin Tregbee, has three sons to whom he teaches to surf. He is happy to be able to send them to school, he who was robbed of his childhood.
Augustin Tregbee testifies and remembers. He was given weapons to become a child soldier, and with bravery gave them up to flee to Sierra Leone, and if he had been arrested, they would have cut off a hand or a leg or he would have been killed. And now he surfs.
The surfing equipment is rudimentary and there are few boards, but what matters most is the ocean, because it washes away everything and one teenager says it helps to forget the hard times.
HISTORY
Historical reconstructions in animation and archival images alternate with beautiful surfing scenes (on and under the ocean, of course) in two locations, the suburbs of Monrovia (the capital) and Robertsport, where a community of surfers (about 60) was created by Benjamin McCrumada, the first surfer of Liberia.
A Liberian surfer explains to the French that there are snakes but they are not dangerous so they can camp by the beach… The installation of hammocks by the sea during the rainy season are also nice moments in the film.
Surfing helps build resilience and makes the kids feel like they are rich and have everything they need.
Damien Castera and Arthur Bourbon filmed this documentary with great modesty. They were able to find a balance between the painful history of the country and its rebirth, however fragile, through surfing, a sport that helps people live and gives hope to new generations.
Before their departure, they bought 70 water filters, and one water filter can give a drink to ten people for fifteen years…
The beauty of this documentary lies in the will to give a positive image of this country. Liberia, like many other African countries, is unfortunately too often shown in a negative and painful light, even though there are some beautiful things happening there.
UNICEF report about children and wars.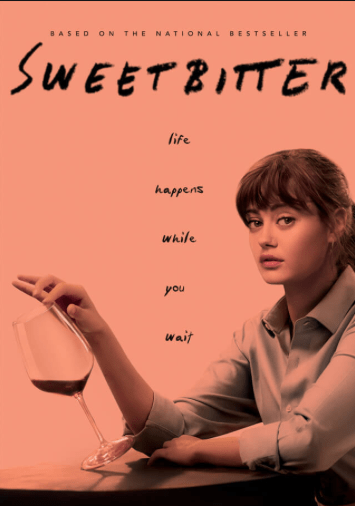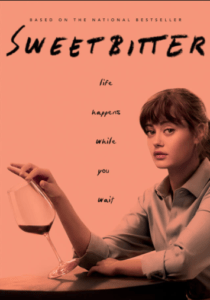 SWEETBITTER, BY STEPHANIE DANLER, (ADAPTED FROM HER NOVEL)
SYNOPSIS
From Liberia, we go to … New York. The series takes us to the heart of a chic New York restaurant.
Tess, a young woman of 22, decides to leave her town in Ohio to live in New York. With no money and no idea what she wants to do, but with all her courage, she looks for a job as a waitress in a restaurant and manages to get hired in one of the most chic restaurants in Manhattan.
She discovers the restaurant life: wine, gastronomy, after hours, drugs, life at night…
THE SERIES
This series produced by Brad Pitt in two seasons is a pure moment of pleasure.
We too have pleasure to pleasure (the scenes of preparation of meals in the back room are simply enjoyable) and you will be hungry or will want to frantically tidy your fridge after watching several episodes.
The characters are colorful, the show is rather light and yet there is a certain gravity in these men and women who feel like they are stuck in this restaurant run with an iron fist by Howard ( Paul Sparks! ).
Ella Purnell (the lead actress) is brilliant and well surrounded. We will soon see her in Army of the Dead by Zack Snyder.
Feminist, she plays in the series BELGRAVIA available on AMAZON PRIME.
WITH ELLA PURNELL, CAITLIN FITZGERALD, TOM STURRIDGE, EVANN JONIGKEIT, EDEN EPSTEIN,PAUL SPARKS, DANIYAR
TO BE SEEN ON OCS & CANAL PLUS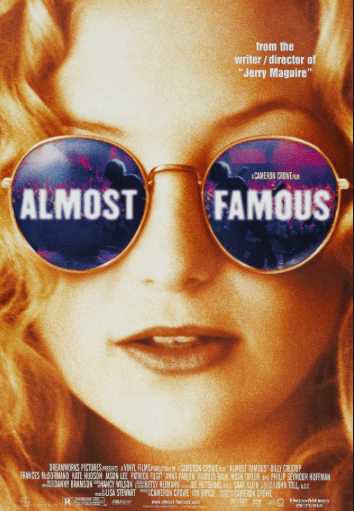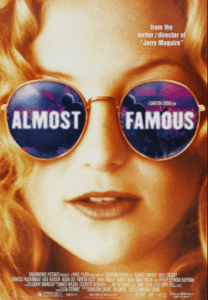 ALMOST FAMOUS, BY CAMERON CROWE
SYNOPSIS
Early 70's.
William Miller lives with his sister and his mother, who raises them alone.
As soon as he came of age, his sister left and William found himself in possession of LPs that would become his life.
He writes about music and one day is contacted by the famous magazine Rolling Stone to write an article about a band that is rising, Stillwater, and must accompany them on their tour.
THE FILM
William, played by Patrick Fugit, discovers the groupies and the most faithful of them, Penny Lane played by Kate Hudson and a rock band, the leader, Russel Hammond, being played by Billy Crudup (seen in The Morning Show).  Frances McDormand is brillant as the mother.
In short, a perfect casting and if you haven't seen this movie yet, it's time to start!
Lovers of rock'n'roll, music, concerts, you will love Almost Famous, inspired by the life of the director (and director of Jerry McGuire), a film tribute to these years a little crazy where with a little bravery, everything was possible.
This film also talks about the passage from adolescence to something else, an awareness without necessarily being an adult and approaches the always important subject of artistic honesty necessarily linked to the courage to assume one's actions and the words one chooses.
And then there is of course the unforgettable soundtrack. Go for it!
TO BE SEEN ON AMAZON PRIME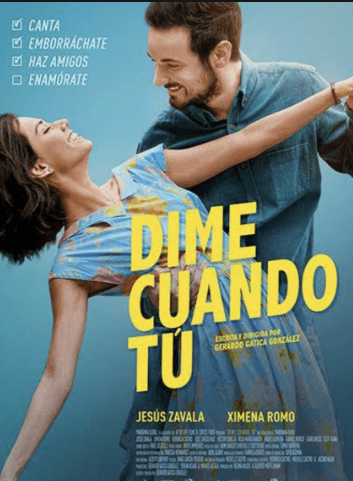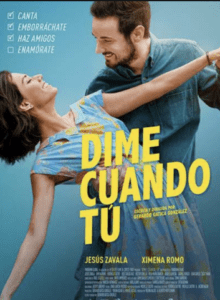 RENDEZ-VOUS À MEXICO (TELL ME WHEN, DIMECUANDO TU), BY GERARDO GATICA GONZALEZ
SYNOPSIS
Will is a young man in his thirties who only thinks about his career and has never had a romantic relationship.
Orphaned and raised by his Mexican grandparents who emigrated to the United States, he discovers a notebook that his grandfather left him before he died.
He asked him to do certain things to finally discover life…
Will then leaves for Mexico City to give an envelope to a woman named Dani.
THE FILM
On the spot, Will (played by Jesus Navala) goes from surprise to surprise. Especially when he discovers that Dani, played by Ximena Romo, does not have a cell phone.
And if the subject is not original, the treatment is and it is a success for the first film of GERARDO GATICA GONZALEZ.
Romantic comedy, everything is there, dialogues and funny situations, reversals of situation, and a plus we discover beautiful places filmed in Mexico…
But the whole is accompanied by songs and very moving moments without falling into the cliché.
To be seen for sure to have a good time.
WITH JESUS NAVALA, XIMENA ROMO AND VERONICA CASTRO
TO BE SEEN ON NETFLIX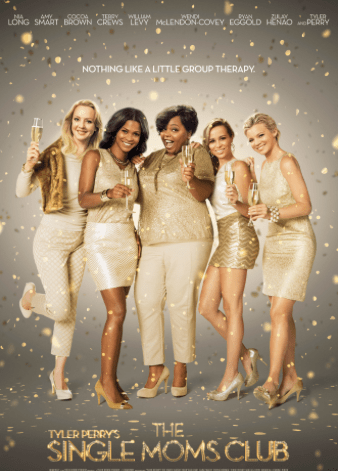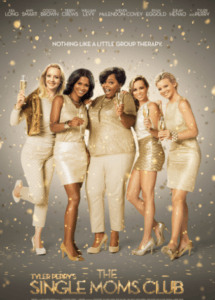 THE SINGLE MOMS CLUB,BY TYLER PERRY
SYNOPSIS
Five single mothers, recently divorced or in the process of being divorced, meet when they are summoned to the principal's office because their children have defaced the school's walls.
THE FILM
Although not very original and sometimes a little long, this film tackles a subject that is not often dealt with in cinema, that of single mothers.
In this story, the five women are all from different social and ethnic backgrounds, but all have the same problem: they are alone and have no one to help them.
They decide to create a single mothers' club to give each of them a break one day a week and allow them to think about themselves.
Of course, and this is the damaging point of the film (and in this we see that it is a man – sorry gentlemen – who directed it), they all meet very quickly handsome and reliable men who give them their support.
We all know that this is rare and that it is not the solution.
But this light and serious film shows the courage, the bravery they are forced to show, every day, no matter what.
STARRING NIA LONG, AMY SMART, ZULAY HENAO, WENDI MCLENDON, COCOA BROWN TERRY CREWS, TYLER PERRY
AVAILABLE ON NETFLIX
2. 
YOUR MOVIES
AND SERIES TO COME  
TRAILERS
Oslo, directed by Bartlett Sher and written by J. T. Rogers, adapted from his play. With Andrew Scott, Ruth Wilson & Jeff Wilbusch.
The 1993 Oslo Peace Accords provide the backdrop for this historical drama from renowned theater director Bartlett Sher.
Ainbo, spirit of the Amazon
Stillwater, with Camille Cottin & Matt Damon, by Tom McCarthy
The Green Knight, by David Lowery, with Dev Patel
La fine fleur, by Pierre Pinaud, with Catherine Frot & Vincent Dedienne
L'étreinte, de Ludovic Bergery, avec Emmanuelle Béart et Vincent Dedienne
3.
WEEKLY TIPS & OPINIONS
FROM 

PROFESSIONALS
 WRITERS, SCREENWRITERS, DIRECTORS, COMPOSERS…
On Writing. "Assuming that you are a professional… | by Scott Myers | May, 2021 
Go Into The Story Resource: 140 Scene-Writing Prompts | by Scott Myers | May, 2021 
Screenplay Structure Simplified. "Plot is critical, but how a writer… | by Scott Myers | May, 2021 |
Victor Belmondo : « J'ai été biberonné au cinéma »
Sundays with Stephen King's "On Writing" | by Scott Myers | Apr, 2021 | Go Into The Story
The Business of Screenwriting: Everything You Wanted to Know About Specs | by Scott Myers | May, 202
4.
YOUR WEEKLY PROGRAM
 May 12th to May 19th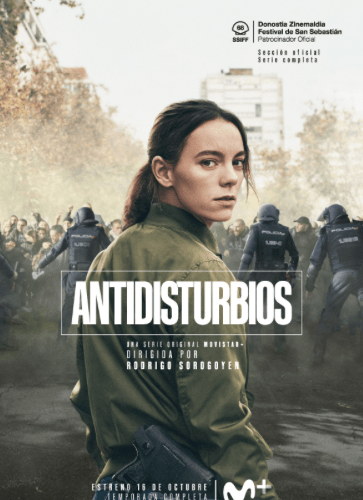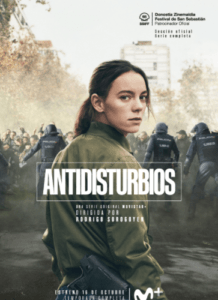 Wednesday 12
C8 : Rocco et ses frères
Arte : la-chute-de-l-empire-americain
Thursday 13
Arte: série Amour Fou
France 3 : Money Monster
Canal Plus : Antidisturbios
W9: Jason Bourne l'héritage
France 4 : Youssoupha à la salle Pleyel
Friday 14
Canal Plus : Tenet
TF1 Series : Chouchou
Chérie 25 : Le come back
Arte : 1945 – Un village se rebelle
Saturday 15
Sunday  16
France 2 : Edmond 
Monday 17
France 5 : My Own Private Idaho , by Gus Van Sant – Dialogues : Gus Van Sant et William Shakespeare – River Phoenix & Keanu Reeves
Arte : Le dernier témoin suivi du film Une vie violente
Tuesday 18
Canal Plus: 2nd half of the evening: Rocks, by Sarah Gavron
Shola, known as "Rocks", a 15-year-old English girl of Nigerian origin, lives with her mother and her little brother Emmanuel in the London district of Hackney. One day, their mother disappears without a trace.
Arte: Bienvenue en Tchetchenie
Wednesday 19
Canal Plus : Antebellum – Suivi de Judas & The Black Messiah
Arte :il-etait-une-fois-moi-daniel-blake (docu) suivi de The Rider de Chloé Zhao  
C8 : Le Guépard
TF1 series : Coup de foudre à Notting Hill
5.
ON YOUR PLATFORMS
(
bravery) 
ARTE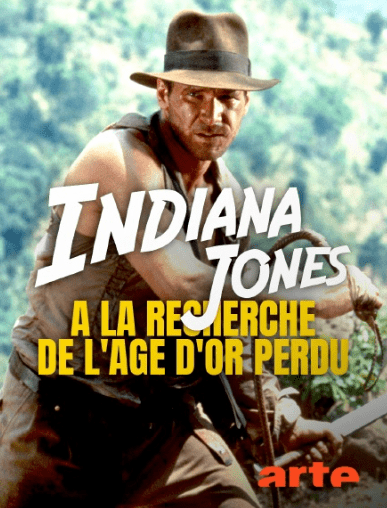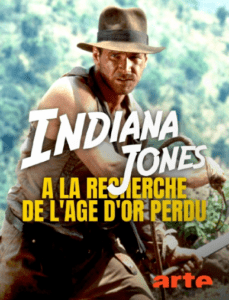 DOCUMENTARY
Indiana Jones: À-la-recherche-de-l-age-d-or-perdu
This is the documentary to see on Arte this week.
It shows the genius, courage and bravoury of two men who had dreams: George Lucas and Steven Spielberg, who both had extraordinary careers.
The film returns to the origins of Indiana Jones and therefore the career of George Lucas, Steven Spielberg, Harrison Ford, the geniuses Philip Kaufman and Lawrence Kasdan but also the history of American audiovisual and the United States: that of the era of transmedia (films declined in derivatives and video games), the myth of the American savior and adventure films, homage to Steven Spielberg to the films he loves the most, those of the 30s, 40s and early 50s he says.
But also, a return to the women heroes of the last century.
To be seen now on Arte.tv.
homotherapies-conversion-forcee
martha-cooper-icone-du-street-art
SERIES
Maroni, the ghosts of the river S02 – Arte.tv and May 20 on ARTE
Chloe is a young gendarme appointed to Cayenne in French Guiana. Her teammate is Joseph Dialo, a native of French Guiana who is familiar with the culture and traditions of this territory. While Dialo is introducing Chloe to the specificities of this department, a metropolitan couple is found brutally murdered on a sailboat adrift on the Maroni River. Their 9 year old son has disappeared. Chloe and Dialo investigate. The only witness is a young Bushinengué. 
Baghdad Central – Avec Waleed Zuaiter (Homeland, Omar) et Corey Stoll (House of Cards). Nouvelle série, adaptée du roman d'Elliot Colla et réalisé par Stephen Butchard
MOVIE 
Arte: Une femme dans l'ombre: Felix Karolus:
In the autumn of her life, a woman devoted to her husband's career finally becomes independent. A touching tragicomedy, starring Senta Berger, who celebrates her 80th birthday this year.
Class action By Michael Apted, with  Gene Hackman (Jedediah Tucker Ward) Mary Elizabeth Mastrantonio (Maggie Ward)
I-got-my-things-and-left– Philbert Aimé Mbabazi – Kigali, in Rwanda, young people gather to mourn their friend.
The Rider, by Chloé Zhao (Academy Award Winner) on May 19th
La Chaîne Parlementaire
LCP offers you a lot of good documentaries: here
La Cinémathèque Française
All retrospectives are postponed.
On Henri plateform, a cult movie everyday
Your movies and series 

to watch
 on NETFLIX
(
bravery) 
(CLICK ON THE LINK TO WATCH THE TRAILER)
La Dona illegal, by Ramon Termens
Angeli Di Mare, by Simone Gandolfo
Oxygene by Alexandre Aja with Mélanie Laurent
A documentary on the Shoah produced by Spielberg 
"The Last Days," , by James Moll, about the history of Hungarian Jews, will be remastered before being released for streaming on May 19.
The documentary, which won the Academy Award for Best Documentary Film in 1998, tells the stories of five Hungarian Jews who survived the genocide.
One of them is Tom Lantos, who was to become a member of the California Congress from 1981 to 2008.
S is for Stanley, on May 12th
The woman in the window, by Joe Wright avec Amy Adams & Gary Oldman, on May 14th
Halston, on May 14th: about the fashion designer
With Ryan Murphy is the producer.
In the 1970s and 1980s, in New York City, the fashion designer created a global empire inspired by his middle name: synonymous with luxury, sex, status and celebrity, defining the times in which he lives.
With Ewan Mc Gregor,  Krysta Rodriguez, Bill Pullman and Vera Farmiga.
Hit and run: A new series from "Fauda" star Lior Raz and his co-creator and co-writer Avi Issacharoff of "Times of Israel" : in May (date not given yet)
Master of None season 3: about Dev's friend Denise (Lena Waithe) and her partner, Alicia (Naomi Ackie): on May 23rd
Blue miracle on May 27
The incredible true story of Casa Hogar, a Mexican home for boys whose team competed in the world's largest fishing tournament to save their orphanage.
The Kominsky Method,
on Friday, May 28, for this season 3 finale, which will be without Alan Arkin, who left the show last year. And that's a shame.
With Kathleen Turner, as well as Sarah Baker and Lisa Edelstein, Emily Osment, Graham Rogers, Ann-Margret, Jay Leno, Patti LaBelle, Ashleigh LaThorpe, and Jane Seymour and Paul Reiser.
Ghost Lab: After witnessing a haunting in their hospital, two doctors become dangerously obsessed with obtaining scientific proof that ghosts exist. On May 26th.
Carnaval: After a breakup, an influencer takes her friends on a free trip to Bahia's vibrant Carnival, where she learns life's not just about social media likes. On June 2nd.
Fatherhood, le 18 juin
Your movies and series

to watch
on Prime Video
(
bravery) 
The Underground railroad, by Barry Jenkins, on May 14th
Cora Randall, a young slave girl on her way to freedom in the American South before the Civil War. After escaping from a Georgia plantation, Cora discovers the existence of the legendary "Underground Railroad," a real-life secret underground network filled with engineer-made railroads and tunnels. 
Belgravia, by Julian Fellowes, as from April 27th
Solos, 7 stories, by David Weil, with Anne Hathaway Morgan Freeman, Helen Mirren
Dreamland, by Miles Joris-Peyrafitte, with Margot Robbie
Your movies and series

to watch
on Canal+
(
bravery) 
Tenet, by Christopher Nolan on May 14th
Antidisturbios,Rodrigo Sorogoyen on May 13th
La Guerre des Mondes, Chapitre II, created by Howard Overman, on May 17th
Your movies and series  to watch on

 
Starzplay
(
bravery) 
Run the world, on May 16th
A group of smart, funny, energetic and fiercely loyal African-American best friends in their 30s live, work and play in Harlem. As they dream of conquering the world, they face ups and downs in their careers, meet new people and experience heartbreak that will make them question their lives: who are they and where are they going?
Death and Nightingales, de Allan Cubitt
We are who we are (review here), by Luca Guadagnino.
Heels, by Michael Waldron. Synopsis : two brothers  in a hustler fight
Your movies and series

 to watch on
Apple Tv
(
bravery) 
1971: The Year that Music Changed Everything, a series produced by Asif Kapadia and James Gay-Rees, available May 21 on Apple TV+.
For James Gay-Rees, the year 1971 was also a turning point for fashion, marked in particular by the birth of Ziggy Stardurst, Bowie's double for one album and a glam-rock icon for decades.
Physical, created by Annie Weisman with  Rose Byrne, on June 18th
Fathom, by Dr Ellen Garland & Dr Michelle Fournet
Lisey's Story, adapted from the novel by Stephen King. The story of a woman, recently widowed, who becomes the object of a stalker obsessed with her husband's work.
On June 4. Directed by Pablo Larrain (Jackie) with Julianne Moore, Clive Owen, Jennifer Jason Leigh…
Your m

ovies and series on 
DISNEY PLUS
(
bravery) 
Cruella: on May 26th – Director : Craig Gillespie
Screenwriter: Tony McNamara, Aline Brosh McKenna, Kelly Marcel, Jez Butterworth, Dana Fox, Steve Zissis avec Emma Stone, Emma Thompson.
Raya and The Last Dragon: on June 4th
Loki, created by Michael Waldron, with Tom Hidelston & Owen Wilson on June 6th
Stay safe !
Subscribe to the weekly newsletters to keep up !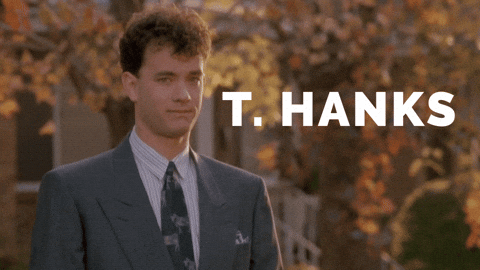 [contact-form to="contact@movieintheair.com" subject="Subscribe to the newsletters"][contact-field label="Subscribe here : Name" type="name"][contact-field label="Email address" type="email"][/contact-form]