As every Wednesday, I have chosen the best of movies and series to watch this week and in the days to come.
The President of Canal +, Maxime Saada,  won't broadcast any movies on June 22nd, a first since the creation of the channel in 1984, to promote the movie industry.
In the movies as from June 22nd (if you've missed the previous article) here.
The movies to watch in your movie theaters with children.
MOVIES TO COME OUT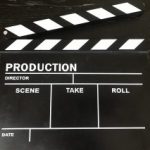 Welcome to the movies, a beautiful videoclip by The Institut Lumière:
In your theater movies as from July 14th:  
The new movie directed by François Ozon : Été 85
Mulan, as from July 22nd, by Niki Caro:
La nuit venue, broadcast during the Champs Elysées Film Festival, Price of the Public 2020 awarded yesterday, and will be released in the movies theaters as from July 15th, by Frédéric Farrucci with Camélia Jordan & Guang Huo.
The next movie directed by Rodrigo Sorogoyen, who did the political thriller El Reino, : Madre, as from July 22nd:
CULT MOVIE  
THE MISFITS 
Directed by John Huston, adapted from and with Arthur Miller novels,
with Marilyn Monroe, Clark Gable & Montgomery Clift.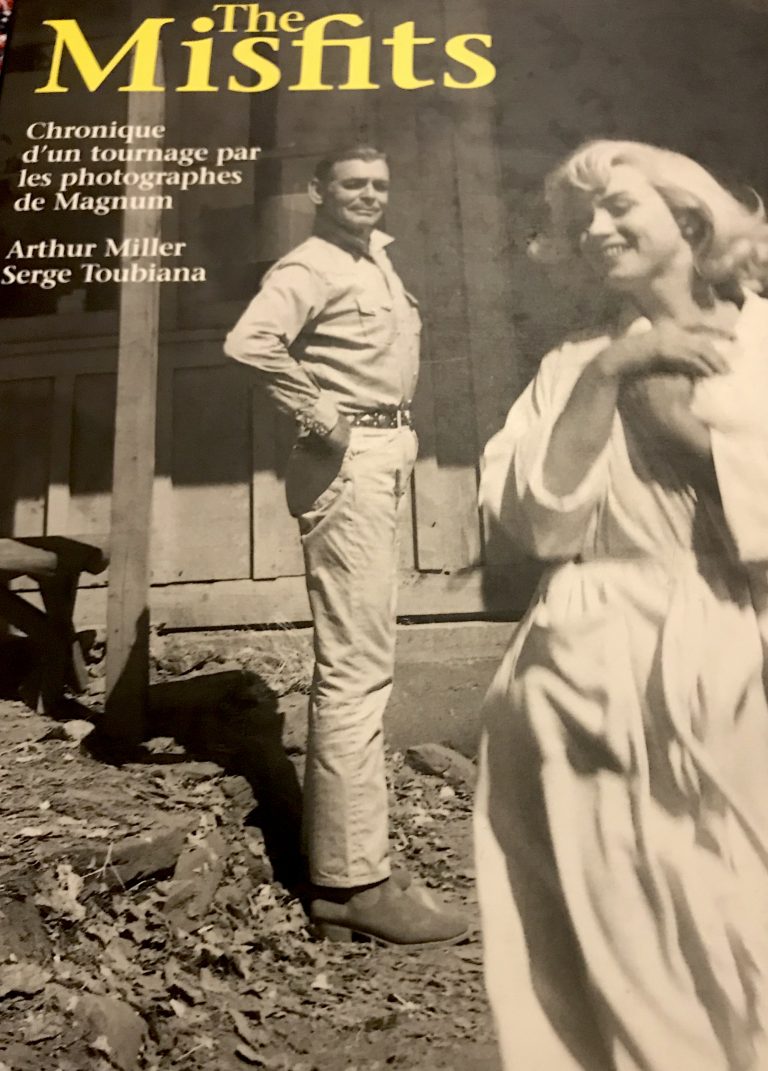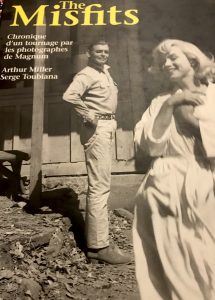 In a Nevada town called Reno, Roslyn (Marilyn Monroe), recently divorced and friend with an older Reno resident, Isabelle, meets three men, Guido (Eli Wallach), Gay, a cowboy (Clark Gable) and Perce (Montgomery Clift), all three lonely, sad and disconnected from the world around them.
Gay falls in love with Roslyn. Roslyn seems happy, but everything about her attitude shows her despair and sadness… And Gay wants his happiness above all else.
The Nevada desert, the black and white pictures, the dance of Marilyn Monroe, the mustangs…The characters are on the edge, the story is both poetic and violent.  Sublime in her last part, Marilyn Monroe plays a fragile woman on the brink of the abyss, which sticks to her skin and binds us to her for eternity.
Many photographers from the Magnum agency were present during the shooting. I recommend the reading in the CAHIERS DU CINEMA collection of The Misfits with an interview between Arthur Miller and Serge Toubiana.
This shocking film has the reputation of being "cursed" – Clark Gable died the day after the end of shooting, and Marilyn Monroe announced her divorce with Arthur Miller (love is at the heart of the film). She died a few months later, when she was only thirty-six years old.
DA'5 BLOOD,
THE REVIEW OF THIS WEEK  
CURRENTLY ON NETFLIX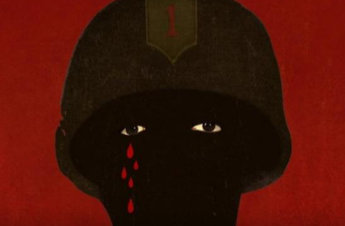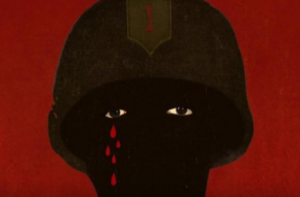 Announced as a movie event, Spike Lee's latest film had everything to be successful: an original subject, talented actors and beautiful music, always signed by Terence Blanchard.
The pitch
Four Vietnam veterans return go back to Vietnam to bring back the body of their dead friend. Their secret will is to find and keep the gold they had found during the Vietnam war.
The story oscillates between documentary (archive footage of civil rights struggles and the Vietnam War) and fiction. There's such a multiplicity of genres that I couldn't get interested in the characters nor in the story – the men are all broken, traumatized, fearful or ultra-violent. At certain moments, the film is a comedy, at others, there are hysterical and ultra-violent scenes that have neither head nor tail.
Spike Lee changes settings when he takes us back in time – these are the best moments of the movie.
The music is a tribute to Aretha Franklin, Marvin Gaye (an a capella marvel) as well as the famous Ride of the Walkyries tribute to F.F. Coppola's movie Apocalypse Now.
Two French actors play in the film. Alas, Jean Reno and Mélanie Thierry are doing ten times too much.
Sometimes fiction-documentary doesn't work. A documentary would have been more interesting. Is it because of Netflix's budgets that directors make their films last so long? (2h28 for Da 5 Bloods) and The Irishman, (much better though) lasted 3h29, directed by Martin Scorsese.
I have learnt that only 11% of the American population was Afro-American during the Vietnam war but more than 33% of the soldiers sent to Vietnam were Afro-American.
Finally, Spike Lee establishes a direct link between the assassination of Martin Luther King and his stand against the Vietnam War.
With Delroy Lindo, Jonathan Majors, Norm Lewis, Clarke Peters, Chadwick Boseman, Mélanie Thierry, Jean Réno.
2.GOOD TIPS FROM THE PROFESSIONALS
OF THE MOVIE INDUSTRY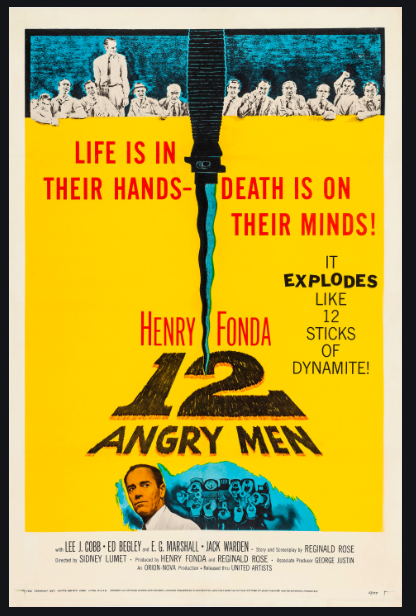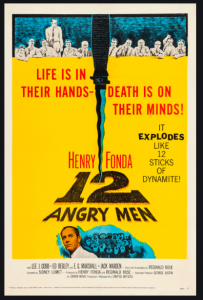 A Disgusting Guide to Body Horror Films
Analyse du scénario: Douze hommes en colère
Paul Thomas Anderson advice on writing
I Understand What It Means To Be Beautiful, Tom Hardy
All about Eve and the fading stars
3. YOUR EVENING TV PROGRAMS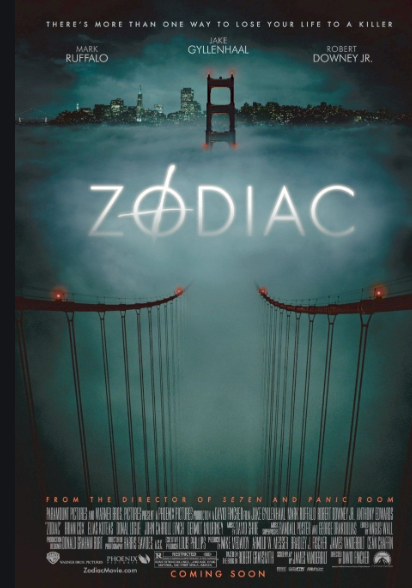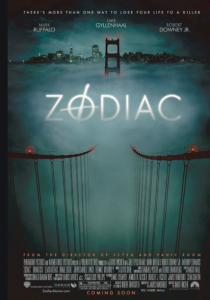 Wednesday 17
France 2: Romance, la série
Arte: 21 nuits avec Pattie : a comedy by Larrieu Brothers with Karin Viard.
Canal Ciné+ : Sicario : La guerre des Cartels
Thursday 18
Arte : Series : The Team : thriller on terrorism and serial killer, in Danemark.
TCM: There will be blood, by Paul Thomas Anderson.
M6: This is Us
TMC: Cloclo with Jérémie Régnier
Chérie 25 : Cast away, by Robert Zemeckis, with Tom Hanks
Friday 19
Arte: Cigarettes & Bas nylon
TCM: Au nom du Père
OCS Max : Persépolis
Saturday 20
TCM : Entretien avec un vampire.
OCS Frisson : Zodiac
Sunday 21
TF1 : Spy
C8 : Le bonheur est dans le près
Arte : Meurtre au soleil
OCS City : Sugar Man


Monday 22
TCM : Flags of our fathers, by Clint Eastwood.
France 5 : My Fair Lady
Arte: Ascenseur pour l'échafaud
M6 : Pretty Woman
C8 : Star Trek
W9 : Renaissances
Tuesday 23

TCM : The Thing
TF1 : Le Seigneur des Anneaux : Le Retour du Roi.
NRJ12: Défense Lincoln
6Ter : Il était une fois dans l'Ouest
Wednesday24
France 2 : Romance by Hervé Hadmar
TCM: Patt Garett & Billy the Kid
Arte : Les Roseaux Sauvages byAndré Téchiné.
RTL9 : Les Rois du Désert.
4. PLATFORMS
Arte.tv.

Movies
Cigarettes & bas nylons: by Fabrice Cazeneuve:  the lives of three French women who got married to American soldiers after WWII and facing their exil.
Les délices de Tokyo: By Naomi Kawase. A disillusioned bakery salesman recruits a 70-year-old woman with leprosy…
Festival d'Animation d'Annecy : 7 short movies to watch
Documentaries
Divas of the 90's: Whitney, Mariah & Céline
Beatles, Bowie, Bond: the cult music of the UK.
Joseph Kessel the writer: a lion.
Meeting a hairdresser in Brazil :in a favela, a hairdresser traines young people to assist them in their social reintegration.
Le village des secrets: Lukas,a young Prague documentary filmmaker travels to Buchnov to shed light on the lynching of a young Roma man.
The extraordinary documentary directed by Raoul Peck : I am not your negro.
La Cinémathèque Française
Conversation with Pierre Richard 
A movie masterclass with Steven Spielberg:
The Best of movies and series to watch
on Netflix
By the New York Times: 50 best movies to watch on Netflix
Lenox Hill : documentary series about four doctors who work at the Lenox Hill Hospital
Blade Runner the final cut by Ridley Scott, with Harrison Ford.
Je ne suis plus là. Directed by Fernando Frias de la Para. The leader of a cumbria aficionado gang is forced to leave Mexico to survive. Awarded at the Tribeca Festival.
The secret life of pets
On Thursday:
Alexandria… why, by Youssef Chahine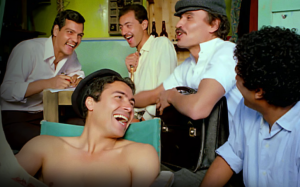 The King, eternal monarch
On Friday:
The Politician saison 2
Coisa mas Linda saison 2
As from June 24th:
Personne ne sait que je suis là
As from June 30th :
Adù
The Best of movies and series to watch on
Disney+
Peter & Eliott, the movie, directed by David Lowery guest at the Champs Elysées Film Festival  last year and director of  the last movie played by Robert Redford, The Old Man and the Gun.
The Best of movies and series to watch
on Amazon Prime Video
His dark materials (adapted from the novels written by Philip Pullman)
Bosch 
Mozart in the jungle, with Gaël Garcia Bernal
Hightown
4. YOUR NEWS ABOUT MOVIES
An interview of Jodie Foster on Ciné Woman
Malmkog de Cristi Puiu,  Best director at the Berlinale (Encounters section),will come out on July 8th.
Movie page of the New Yorker 
David Fincher chose Netflix to broadcast his next movie Mank out in October about Herman Mankiewicz, the screenwriter of Citizen Kane, The Wizzard of Oz and brother of JL Mankiewicz, director, of All about Eve.
HBO hires the director of Chernobyl series, Johan Renk, to set up the pilot, adapted from the video game The Last of Us.
Series "C'est comme ça que je t'aime" to come:
5. FESTIVALS
Champs Elysées Film Festival Palmares
The documentary by Davy Rothbart , 17 Blocks,  won the best Public Price of an American feature film, as well as La Nuit venue for the Public Price of a French Feature film.
Today a lecture about animation movie industry and women
TO COME 
The American Movie of Deauville: from September 4th till September 13th. Vanessa Paradis will be President of The Jury. A tribute to Kirk Douglas is also forecast.

Interview of its Président since 25 years (in French) Bruno Barde.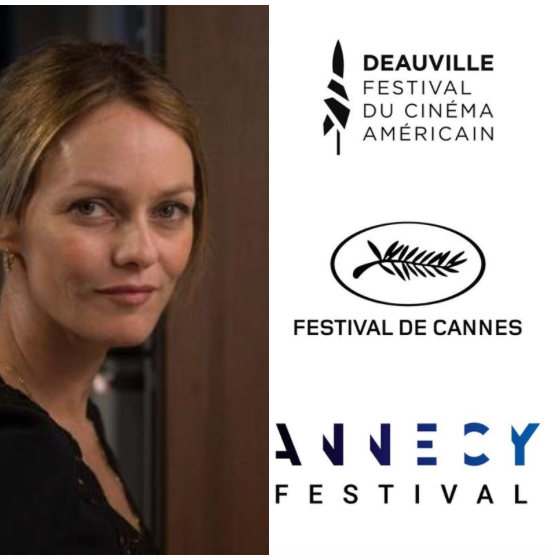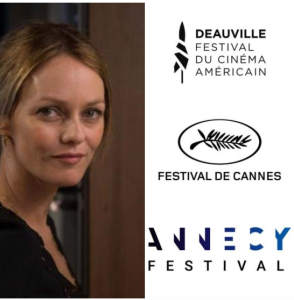 Bons films et bonnes séries,
stay safe !