Your weekly program as from March 1st
All the best films as from February 22nd:
2023 César awards
Best Film : La Nuit du 12, (

review here

) Dominik Moll
Best Director : Dominik Moll,  La Nuit du 12
Best Actress: Virginie Efira,  Revoir Paris (review here)
Best Actor: Benoît Magimel, Pacifiction – Tourment sur les îles
Best Supporting Actress: Noémie Merlant L'Innocent (review here)
Best Supporting Actor : Bouli Lanners, La Nuit du 12
Most Promising Actress: Nadia Tereszkiewicz, Les Amandiers
Most Promising Actor : Bastien Bouillon La Nuit du 12
Best First Movie : Saint Omer, Alice Diop
Best Original Script: Louis Garrel, Tanguy Viel, Naïla Guiguet, L'Innocent
Best Foreign Movie : As Bestas,  Rodrigo Sorogoyen
Best Adaptation : Gilles Marchand & Dominik Moll, La Nuit du 12
Best Animation Movie: Ma famille afghane, Michaela Pavlatova
Brad Pitt 's tribute to David Fincher awarded with a César d'Honneur.
Series, films, all the best of 2022 : Click: Best of 2022
Series, films, what to expect in 2023 : Click: 2023 most expected films and series
FESTIVAL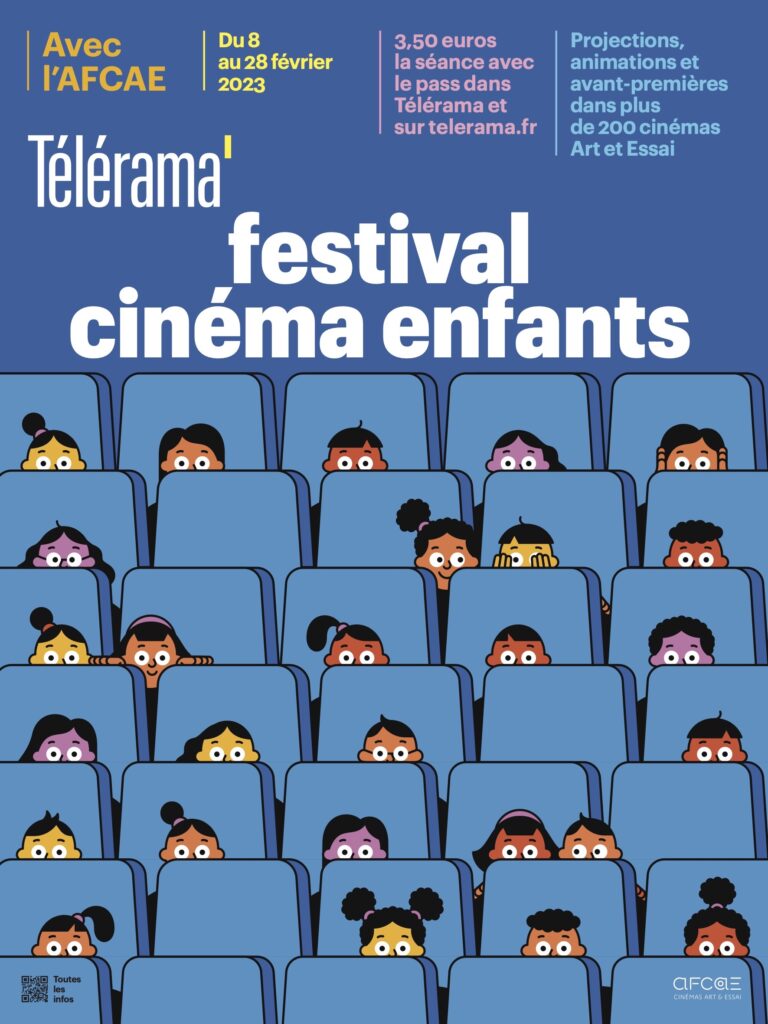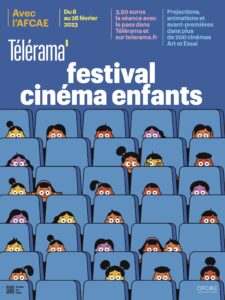 Festival Tout-Petits Cinéma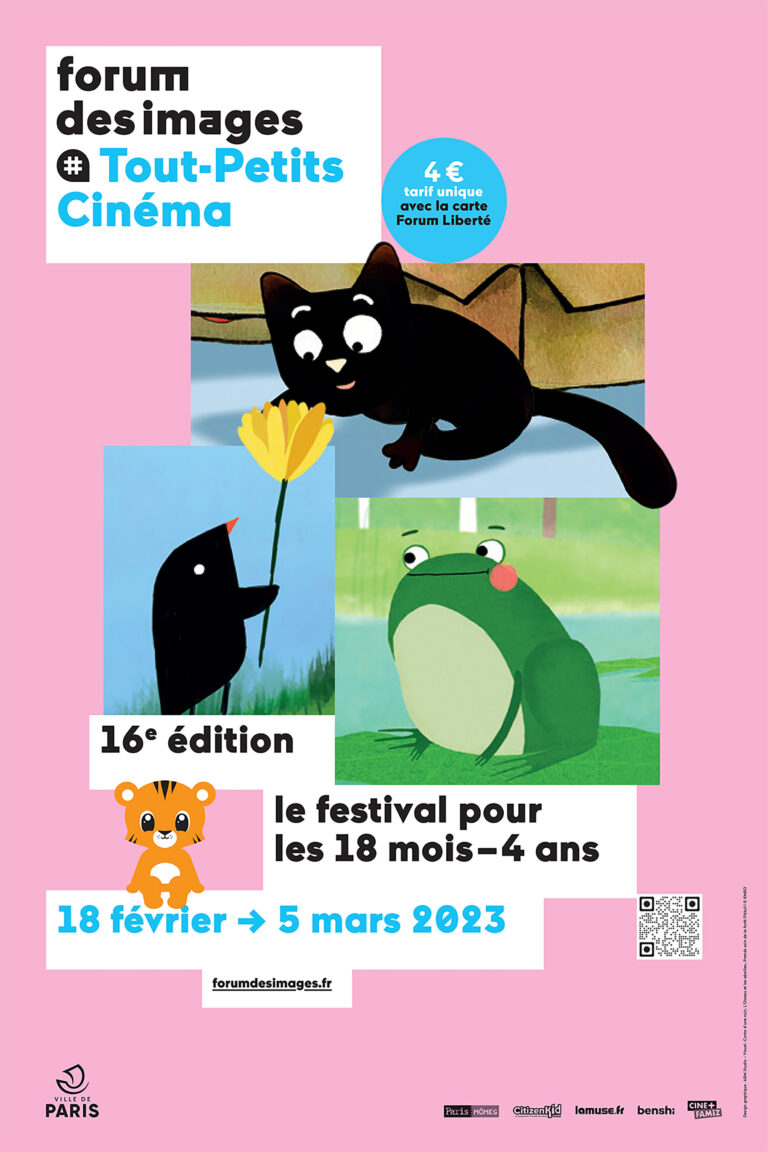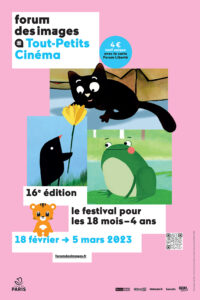 ALL YOU WANT TO KNOW ABOUT  FILMS & SERIES IN THEATERS & AT HOME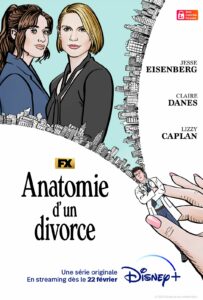 Fleishman is in trouble by Taffy Brodesser-Akner
Synopsis
Toby Fleishman, a 41-year-old divorcee, signs up for dating apps. While he is trying to reconcile everything in his life, his ex-wife, Rachel, disappears, leaving him with the children and no idea where she is or if she will return.
Series
Fleishman is in trouble  takes a dramatic approach to divorce, a subject that is often the subject of comedy. 
The character of Libby Epstein (played by Lizzy Caplan) is the narrator of the series. 
She is the fan friend of Toby Fleishman (played by the very good Jessy Eisenberg that you have certainly seen in The Social Network by David Fincher and In Love with Rome by Woody Allen with the diction of Antoine de Caunes in "Rapido" (nb: show about rock broadcast in the 80s). Toby Fleishman is Jewish (this is important for him and to understand this story), hepatologist and works in a hospital, while his wife, Rachel (played by Clare Danes, actress seen in the series Homeland) from whom he has just separated, is an agent. She revealed a feminist one-woman show on Broadway.
So that's the picture. 
The episodes narrated by Libby approach the point of view of Toby, who goes from the excitement of bachelorhood (Toby discovers the joys of dating apps) to the depression of the divorced, single father of two children, a boy, Solly (8 years old) and Hannah, a girl (11 years old) played by Maxim Swinton and Meara Mahoney Gross (seen in The Tender Bar on Prime Video and Don't Look Up on Netflix).
Rarely has a series shown so well the reality of what a marriage is today (it takes place in the Upper West Side, one of the richest neighborhoods in New York, but still) and what happens when you find yourself a single parent.
The choice of the life you want determines your range of possibilities.
The thing is to be satisfied with that choice and the routine that comes with it. And this is probably the most difficult part, which is pejoratively called "midlife crisis" to mitigate the phenomenon and convince ourselves that it will pass, happens to all of us. 
The question of social normativity such as to be in a couple, to start a family, or to live outside this norm weighs on each of us.
And beyond the analysis of the divorce that Fleishman is in trouble proposes, the strength here lies in this proposal. Everything starts from an initial choice of life.
As the young Hannah says at the time of her bat-mitzvah, it is a question of making one's own choices without being influenced by others.
NOW ON DISNEY PLUS.
All films as from March 1st
The Son, Florian Zeller
With Hugh Jackman, Laura Dern, Vanessa Kirby, Zen McGrath, and Anthony Hopkins
Nicolas is seventeen years old and seems to be having a hard time living. He is no longer the bright child who used to smile all the time. What has happened to him? And why doesn't he go to school anymore? Overwhelmed by events, his mother doesn't know what to do anymore, and Nicolas asks to live with his father. His father does everything he can to try to save him and give him back his taste for life. But can you really save anyone but yourself?
La Syndicaliste, Jean-Paul Salomé
With Isabelle Huppert, Yvan Attal, Marina Foïs
The true story of Maureen Kearney, a CFDT delegate at Areva, who, in 2012, became a whistleblower to denounce a state secret that shook the nuclear industry in France. Alone against all, she fought tooth and nail against ministers and industrialists to bring this scandal to light and defend more than 50,000 jobs until the day she was violently assaulted and saw her life turned upside down…
Le Barrage, Ali Cherri
With Maher El Khair
Sudan, near the Merowe Dam. Maher works in a traditional brick factory fed by the waters of the Nile. Every night, he secretly ventures into the desert to build a mysterious structure made of mud. As the Sudanese people rise up to demand their freedom, his creation seems to come alive…
Empire Of Light Sam Mendes
England, 1980. Hilary works in a movie theater: a perfect place for her to be in contact with people and to break the solitude. This middle-aged woman is in charge of teaching Stephen, a charismatic young black man, the basics of the business.
Les Petites victoires, Mélanie Auffret
With Michel Blanc, Julia Piaton, Lionel Abelanski
Between her duties as mayor and her role as a teacher in the small village of Kerguen, Alice's days are already very full. The arrival in her class of Emile, a sixty-year-old with an explosive character, finally decided to learn to read and write, will make her daily life unmanageable. Especially since Alice, who had not seen it coming, will also have to save her village and her school…
Creed III, Michael B. Jordan
With Michael B. Jordan, Tessa Thompson, Jonathan Majors
A boxing idol surrounded by his family, Adonis Creed has nothing left to prove. Until the day when his childhood friend, Damian, a boxing prodigy, resurfaces. Barely out of prison, Damian is ready to do anything to get back in the ring and regain his rights.
Goutte d'or, Clément Cogitore
With Karim Leklou, Malik Zidi, Yilin Yang
Ramses runs a fortune-telling business in the Goutte d'or in Paris. Skilled and manipulative, he has built up a solid business of consolation. The arrival of street children, as dangerous as they are elusive, disrupts the balance of his business and the entire neighborhood. Until the day when Ramses will have a real vision.
El Agua, Elena Lopez Riera
With Luna Pamies, Bárbara Lennie, Nieve de Medina
It's summer in a small village in southeastern Spain. A storm threatens to make the river that runs through it overflow again. An old popular belief assures that some women are predestined to disappear with each new flood, because they have "water in them".
Tove, Zaida Bergroth
With Alma Pöysti, Krista Kosonen, Shanti Roney
Free woman, artist, writer… Who is Tove Jansson, the famous creator of the Moomins? From the bohemian Helsinki to post-war Paris, TOVE takes us into the whirlwind of her life as an artist and her all-consuming love for Vivica Bandler, and invites us into her imagination: the valley of the Moomins.
Si tu es un homme, Simon Panay
Gold mine of Perkoa, Burkina-Faso. Opio is 13 years old and works on the surface, earning only a bag of rocks per month. His father wants him to go to vocational school, but he can't afford the tuition.
Opio has to raise the money and asks his boss for a promotion: the right to go down into the underground galleries where it is said that men can become rich.
N'oublie pas les fleurs, Genki Kawamura
With Masaki Suda, Mieko Harada, Masami Nagasawa
On New Year's Eve, Izumi finds her mother Yuriko wandering in a park in the freezing cold. A few months later, she is diagnosed with Alzeihmer's disease and her memory rapidly declines. For her son, the memories of the mother who raised him alone are still vivid.
Holodomor, la grande famine ukrainienne, George Mendeluk
An evocation of the so-called Holodomor period, the great famine that took place in Ukraine and the Kuban in 1932 and 1933 and which, according to historians' estimates, killed between 2.61 and 5 million .
Movies to come (and we are looking forward to it):
Mon Crime, François Ozon, as of March 8th.
WEEKLY TIPS & OPINIONS ABOUT MOVIES 
BY  MOVIE DIRECTORS,  WRITERS, SCREENWRITERS, DIRECTORS, COMPOSERS…
Character Development for Writing TV | by Scott Myers | Feb, 2023 | Go Into The Story
FILMS PROGRAM AS FROM MARCH 1ST
Mercredi – Wednesday 1er
Canal + : Entre la vie et la mort
Jeudi – Thursday 2
Arte : Manayek trahison dans la police (série)
Canal + : Your Honor saison 2
Friday – Vendredi 3
Arte : Ötzi, l'homme des glaces
Dimanche – Sunday 5
Arte : La Cannonière du Yang Tse
C8 : Les enfants du Marais
Lundi – Monday 6
Arte : L'Armée des ombres
France 3 : Sully
Canal + : Django
Mardi – Tuesday 7
Arte : L'incendie du Reichstag
Mercredi- Wednesday  8
Arte : Portrait de femme
5. AS FROM MARCH 1ST

 FILMS & SERIES ON ARTE
FILMS
My Left Foot
The painful struggle of a man trapped in his body to emancipate himself… Retracing the life of the painter Christy Brown, Jim Sheridan ("In the name of the father") delivers a moving plea in favor of the difference, served by Daniel Day-Lewis, masterly.
DOC
Marimekko & Maija Isola – Finnish design conquers the world
A look back at the atypical career of Maija Isola, a free spirit of Finnish design, intimately linked to the Marimekko brand.
Series
Manayek, betrayal in the police, by Alon Zingman director of Shtisel (series available on Netflix : listen to the podcast here
On the eve of his retirement, a police officer discovers that his best friend and colleague is accused of corruption…
With a formidable efficiency, this Israeli series navigates in troubled waters, in the heart of the opaque links between police, justice and criminal organizations.
10 episodes.
All films as from March 1st

 

on Netflix
Reines africaines : Njinga, now.
The sinner, season 4 as of March 5
You, saison 4, part II, as of March 9th
Luther : Soleil déchu, with Idris Elba, as of March 10.
Ad Astra, as of March 18, review here 
Fubar,  ARNOLD. IS. BACK. As of May 25
All films as from 

March 1st

 

on 
Prime Video
Daisy Jones & the six, Scott Neustadter et Michael H. Weber, as of March 3rd
Swarm, Donald Glover & Janine Nabers, as of March 17
The Power, Naomi Alderman, as of March 31
Salade Grecque, series created by Cédric Klapisch, as of April 14.
20 years after l'Auberge Espagnole, the story goes on.
All films as from March 1st 

on Canal+
Django, Leonardo Fasoli et Maddalena Ravagli,  now.
With Matthias Schoenaerts, Noomi Rapace, Lisa Vicari and Nicholas Pinnock.
Entre la vie et la mort , as of March 1st, Giordano Gederlini
With Antonio de la Torre, Marine Vacth, Olivier Gourmet
Revoir Paris, Alice Winocour,  as of March 7
Kompromat, Jérôme Salle, as of March 10
Minx, Ellen Rapoport, as of March 21
The English, Hugo Blick, as of March 31
All films as from March 1st

on Apple TV
Shrinking, Jason Segel and Bill Lawrence & Brett Goldstein, now.
Hello tomorrow, on February 17: "Hello Tomorrow!" is set in a retro-futuristic world where a group of traveling salesmen are tasked with selling shared properties on the moon.
Sharper, on February 18th, by Benjamin Caron and starring Julianne Moore, Sebastian Stan, Justice Smith, Briana Middleton, and John Lithgow
Liaison, on February 24. Screenplay by Virginie Brac. Director: Stephen Hopkins
Contemporary thriller that shows how the mistakes of the past can destroy the future. It mixes action with a captivating plot in which espionage and political machinations clash with a passionate and tenacious love story.
The reluctant traveler, now.
This eight-part series follows Eugene Levy as he visits some of the world's most beautiful and intriguing destinations in Costa Rica, Finland, Italy, Japan, the Maldives, Portugal, South Africa and the United States, exploring remarkable hotels and the places and cultures that surround them.
Ted Lasso, season 3, as of March 15 on AppleTV
Extrapolation, Scott Z. Burns, avec Meryl Streep, Sienna Miller,as of March 17.
Tetris,Jon S. Baird, as of March 31.
All films as from March 1st on Disney Plus
The Mandalorian season 3, as of March 1st.
Unprisoned, Tracy McMillan, as of March 10
L'étrangleur de Boston, Matt Ruskin, as of March 17
Prom Pact, Anya Adams, as of March 31
Peter Pan & Wendy, as of April 28th.
The Little Mermaid 2, Rob Marshall, forecast on May 2023.
Guardians of the Galaxy, as of May 3rd on Disney+.
Films as of  March 1st on Lionsgate
Party Down