What to watch as from May 4th?
Your audiovisual weekly news
News as from May 4th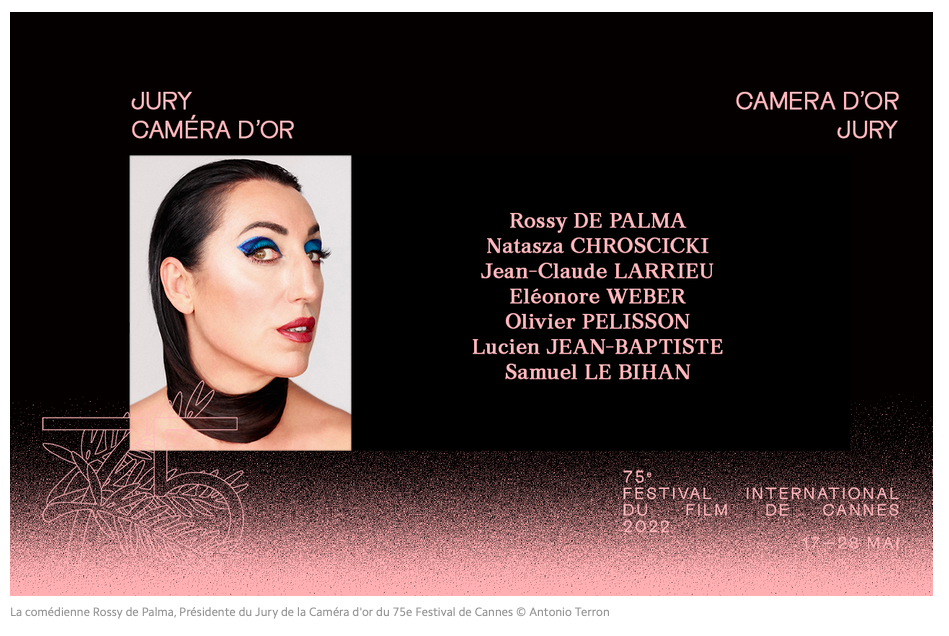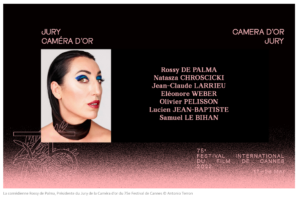 Spanish actress Rossy de Palma will be the President of the Golden Camera Jury at the 75th Cannes Film Festival, which will award one film from among all the first feature films presented in the Official Selection and in the parallel sections. The Jury will award its prize during the Festival's Closing Ceremony on Saturday May 28, 2022.
Podcast
Follow the Facebook page of Falafel Cinéma, a podcast about Israeli cinema.
EVENT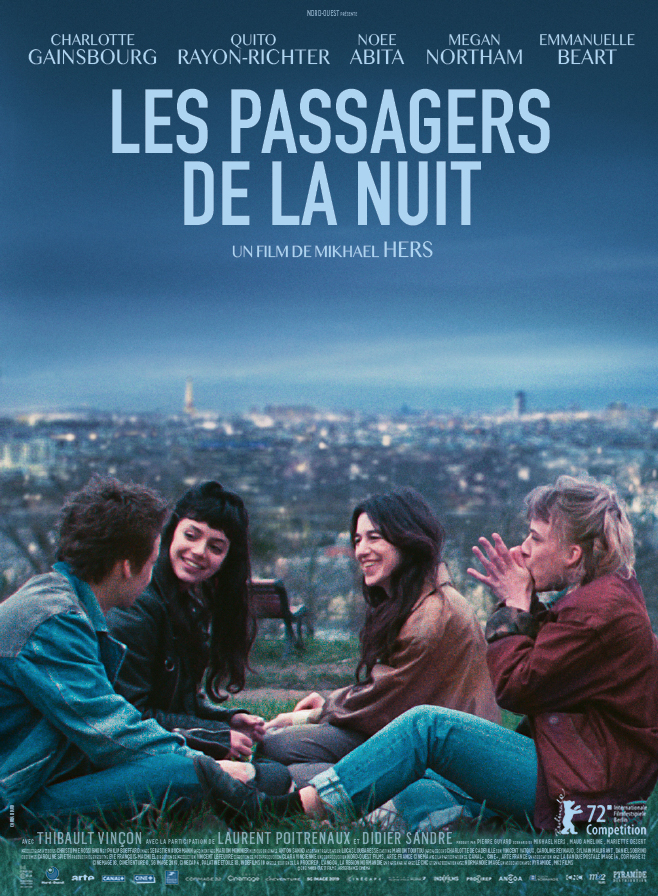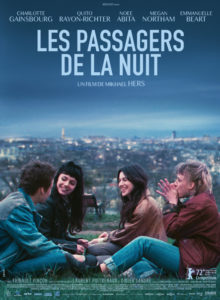 AT THE BALZAC THEATER
SATURDAY NIGHT CONCERT
Saturday May 7 at 6:15 pm before the screening of LES PASSAGERS DE LA NUIT
This Saturday evening with Louise de Ferran, a student at the conservatory of the 16th arrondissement of Paris: "I like to find in music both the sensitive side of the expression of feelings and the mathematical rigor of a score".
ALL YOU WANT TO KNOW ABOUT  FILMS & SERIES IN THEATERS & AT HOME
REVIEWS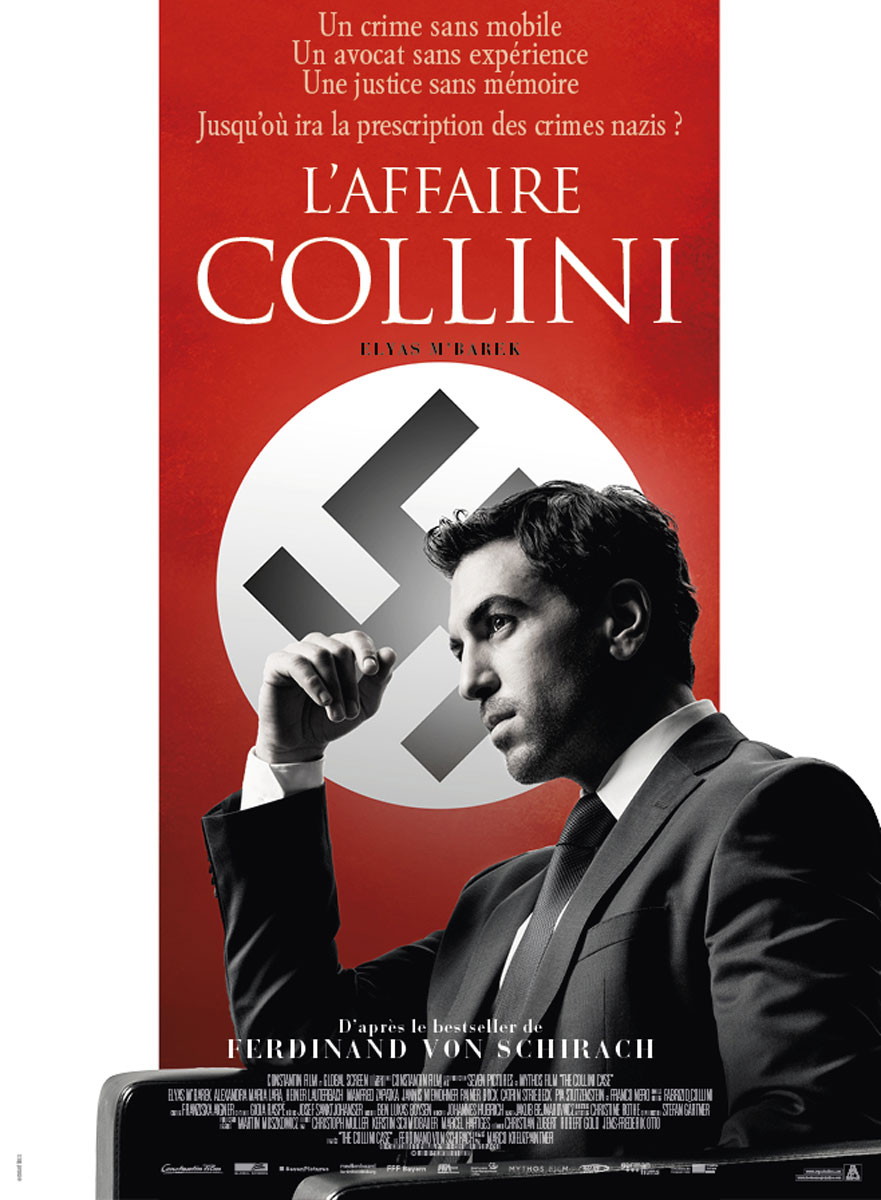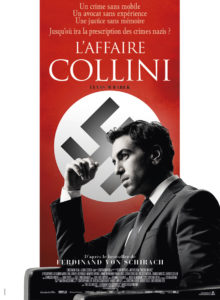 L'Affaire Collini, Marco Kreuzpaintner
Synopsis
Why did Fabrizio Collini murder Hans Meyer, an industrialist from the German high society? How do you defend an accused who refuses to talk? While investigating the case, his lawyer will discover the biggest legal scandal in German history, and a truth that nobody wants to face.
A German taboo
The film's force is to tackle a taboo subject in German history, the Dreher Law. This law was passed to allow former Nazis still present in all spheres of society to be amnestied because they were reclassified as manslaughter.
But the film is a bit melodramatic and despite the good acting of Elyas M'Barek, Alexandra Maria Lara as well as Heiner Lauterbach and Franco Nero, it lacks intensity in the staging.
Adapted from Ferdinand von Schirach's novel
Ferdinand von Schirach, the author of the novel The Collini Affair (Der Fall Collini, Piper Verlag, 2011) from which Marco Kreuzpaintner's film is based, knows what he is talking about: A criminal lawyer, he has worn out the benches of the courts before embarking on writing and becoming a best-selling author; grandson of Baldur von Schirach, the leader of the Hitler Youth (tried at Nuremberg alongside Hermann Göring or Rudolf Hess), he has assumed this work of memory on the crimes of Nazism.
The Dreher law
To understand this "Dreher law" which plays a decisive role in The Collini Affair, it is necessary to specify that the German penal code establishes a distinction between voluntary and involuntary homicide.
This distinction has an impact on the severity of the sentence, but also on the statute of limitations (in the early 1960s, manslaughter was statute-barred after 15 years, and voluntary manslaughter after 20 years).
The Penal Code also distinguishes between perpetrators and accomplices. A person is considered an accomplice if he or she merely carries out an order to kill, without having any personal interest in it. 
And the accomplice must, according to the law, be systematically less punished than the perpetrator of a criminal act. 
An innocuous name
During the Third Reich, Eduard Dreher had been a public prosecutor at the Special Court in Innsbrück.
After the war he continued his career in the administration and in 1968 he was appointed head of the criminal justice department in the Federal Ministry of Justice.
He was instrumental in drafting a law with an innocuous name ("Introductory Law for Administrative Offences") and seemingly insignificant provisions, but which contained a very important article. 
Prescription
It stipulated that accomplices to murder (an accomplice was defined as one for whom a "personal motive" could not be proven: this included, for example, Nazi officers who killed Jews, but for whom a personal motive could not be proven) were to be tried for "manslaughter". 
The immediate consequence of this law, which came into force in 1968, was that virtually all the crimes of the Nazi era were barred from prosecution in one fell swoop.
An amnesty in disguised
The law was passed unanimously by the members of the Bundestag, who only discovered its dire implications a few days later. But it was only the instrument of a more general will of the judiciary, which quickly validated this form of amnesty by its jurisprudence.
Thus, a few months later, the Federal Court of Justice acquitted Hermann Heinrich, the man responsible for the deportation of Jews from Krakow, who was judged to be an accomplice in the murder of at least 37,600 people.
Heinrich claimed that he had only carried out orders and was not personally motivated by hatred: he was acquitted because of the statute of limitations, according to the new version of paragraph 50 of the Penal Code.
Of the five judges who handed down this historic judgment, four had a Nazi background. Thereafter, very few criminals of the Third Reich era were convicted by the courts.
Sources : https://festival-augenblick.fr/wp-content/uploads/2020/09/laffairecollini-dossierpedagogique.pdf
Now in theaters.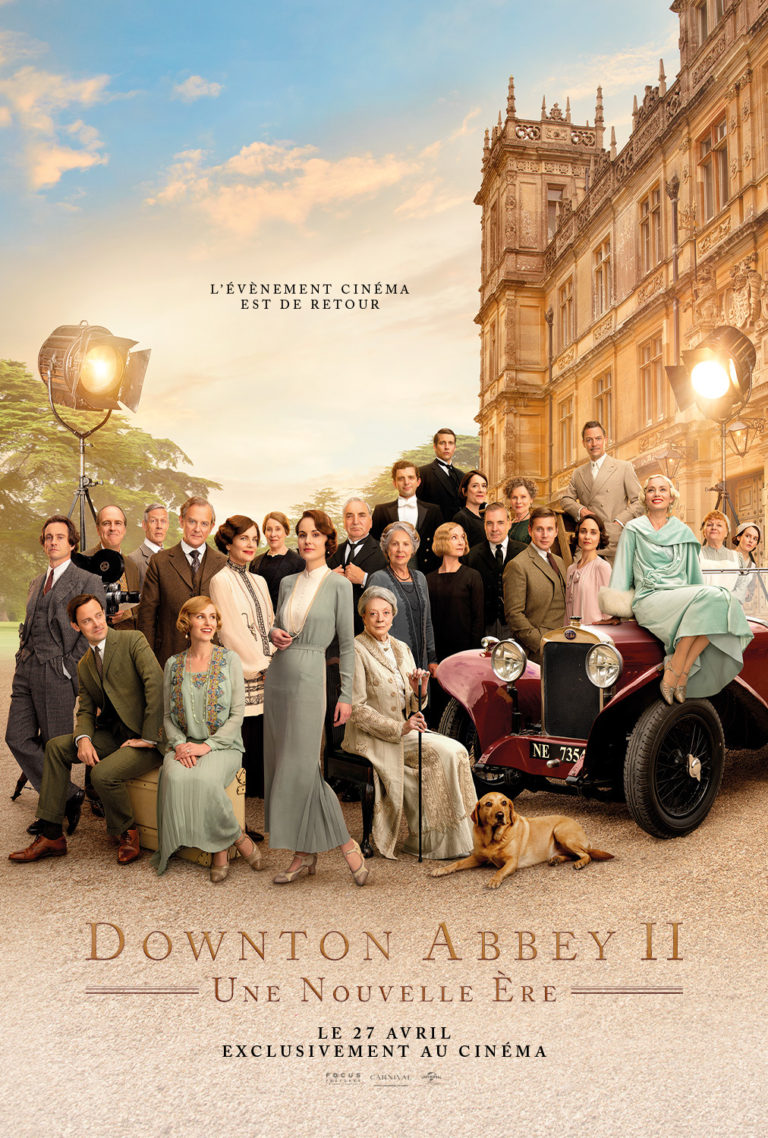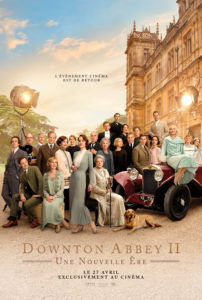 Downton Abbey a new era, Simon Curtis
Synopsis
The highly anticipated return of the worldwide phenomenon gathers the series' favorite actors for a grand tour of the South of France to uncover the mystery of the villa the Dowager Countess has just inherited.
Beautiful but dull
If the first film directed by Michael Engler and scripted by Julian Fellowes was beautiful, the second one is, unfortunately, a flop. The dialogues are repetitive, the scenario is obvious (a poor copy-paste of Singin' in The Rain) and despite the wonderful settings, costumes and places and always, impeccable actresses and actors, we are bored. 
Why did Nathalie Baye play in it?
Simon Curtis had directed the brilliant "Golden Woman". Jullian Fellows, the scriptwriter of the series and the film has done better recently. I would rather recommend the series "The Gilded Age" on Canal Plus.
Now in theater.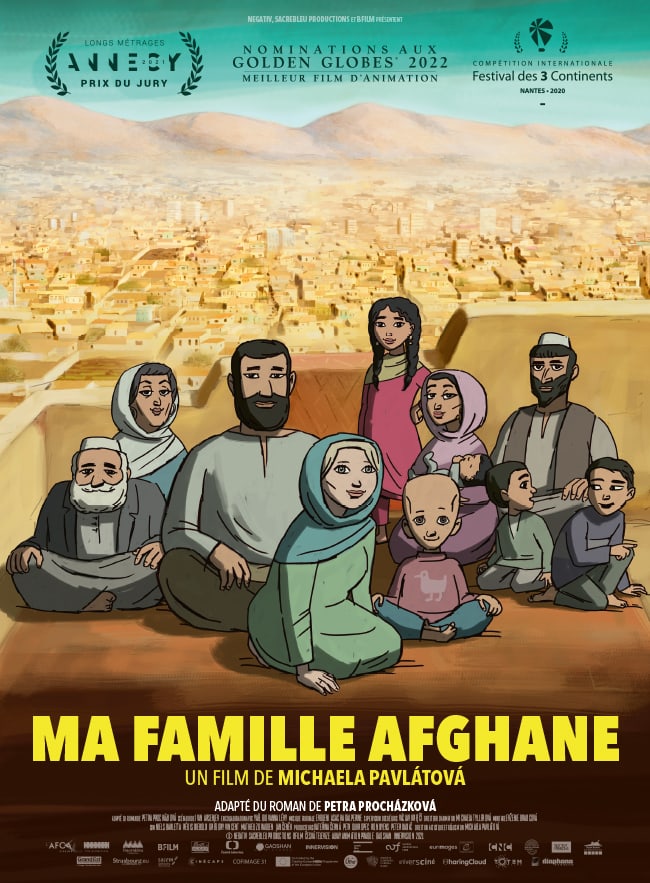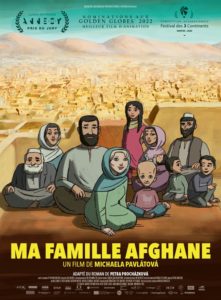 Sunny Maad, Michaela Pavlátová
Synopsis
Kabul, Afghanistan, 2001.
Herra is a young woman of Czech origin who, for love, decides to leave everything to follow her future husband, Nazir. She then becomes the witness and the actress of the changes that her new Afghan family experiences everyday.
As she adopts the perspective of a European woman, against a backdrop of cultural and generational differences, she sees her daily life shaken by the arrival of Maad, an unusual orphan who will become her son…
To survive day by day
Adapted from the novel "Freshta" by Petra Procházková, "Sunny Maad" shows us how the dictatorial society (a country, a religion, a people) in which these men and women live, change their behavior by the fear it spreads.
Herra is not a submissive woman, but she bends to the laws of the country so as not to offend her husband and her family. Nazir is not a macho man, but being influenced by the men and the regime around him, he too changes his attitude.
Still relevant
At a time when this country has been abandoned by the coalition in the hands of the Taliban, this cartoon makes the point and reminds us how precious the education of little girls is. As soon as they have their first period, they are married by force and this leads to dramas between the mothers and the fathers, subjected to a clan law.
Photographs from the 1970s show these women in the streets of Kabul, free, without veil or burqua and happy to live. Today, if they want to survive, these women and men who refuse the dictatorship are forced to leave their families, their elders, the people they love. 
Petra Procházková
The author of the novel, is a Czech journalist and humanitarian worker. She is best known as a war correspondent in the conflict zones of the former Soviet Union. And she founded a small humanitarian organization, Berkat, which focuses mainly on aid to Chechnya and Afghanistan.
She began covering the situation in Afghanistan in the early 2000s and was the last journalist to speak to Ahmed Shah Massoud before his assassination.
Her novel is partly autobiographic.
An international notoriety
"My sunny Maad " is a beautiful film. It was nominated for a Golden Globe this year and in the story reminded me of the beautiful Persepolis by Marjane Satrapi.
In theaters now.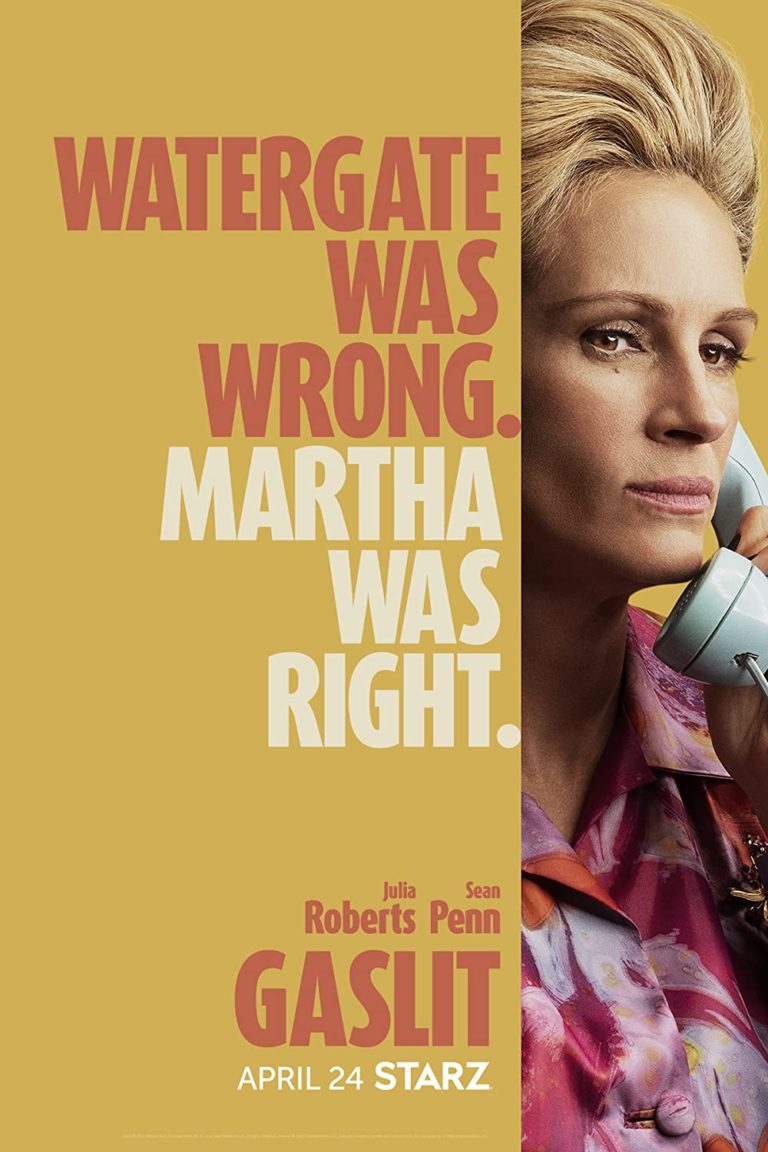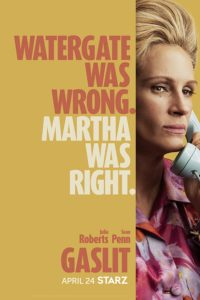 Gaslit, Robbie Pickering
Synopsis
"Gaslit" is a modern take on Watergate that focuses on the untold stories and forgotten characters of the scandal – from Nixon's bumbling and opportunistic subordinates to the deranged zealots aiding and abetting their crimes to the tragic whistleblowers who would eventually bring the whole rotten enterprise crashing down.
The series
A phenomenal cast for this series adapted from the inaugural season of the podcast "Slow Burn", very popular in the United States, which revisits the most famous political scandal in the history of the United States, Watergate.
For the record, it all starts with a burglary that went wrong at the Democratic Party headquarters in Washington.
The FBI investigation appeared to be going nowhere. However, two journalists from the Washington Post, Bob Woodward and Carl Bernstein, helped by a mysterious informant nicknamed Deep Throat, published numerous revelations, in particular on the links of the burglars with the presidency and on the irregular financing of Richard Nixon's campaign. Nevertheless, Nixon was comfortably re-elected in November 1972. A series of revelations about obstruction of justice and abuse of power led to indictments.
The American public became more interested in the affair with the television broadcast of the Senate hearings on Watergate.
When the existence of a wiretapping system in the White House was made public, a tug of war between Nixon and the investigators over the return of the tapes of the recordings began. The president's involvement became clear. When Congress decides to initiate impeachment proceedings, Nixon decides to resign.
In the series, we discover the backstage of the Republican power where small petty wars lead to betrayals and small cowardice.
Martha Mitchell
Julia Roberts plays Martha Mitchell, the wife of Nixon's personal advisor and Attorney General, John Mitchell, played by an unrecognizable Sean Penn.
Martha Mitchell's sharp political instincts lead her to uncover the Republicans' schemes before the scandal breaks.
Her husband had her locked in her room to prevent her from talking, Martha Mitchell was indeed known for her frankness and honesty. Then, She denounced this confinement publicly. And everyone will call her crazy.
But there is also a whole bunch of idiots who dream of conquering power. The dialogues  are funny and we often laugh at the exchanges between the henchmen of Nixon, which will lead to his failure.
The actor Shea Whigham, seen in Adam McKay's Vice or in the series Homecoming, is absolutely funny in the role of the leader of the robbers, a half-crazy man who looks rather like Pablo Escobar.
Two episodes are currently available on Starzplay. Go for it! 
On STARZPLAY.
With Julia Roberts (Martha Mitchell), Sean Penn (John Mitchell).
FILMS TO WATCH IN YOUR MOVIE THEATERS AS FROM MAY 4TH
This week :
Doctor Strange in the Multiverse of Madness ,  by Sam Raimi. With Benedict Cumberbatch, Elizabeth Olsen, Chiwetel Ejiofor.
The Marvel Cinematic Universe unlocks and pushes the boundaries of the Multiverse even further. Travel into the unknown with Doctor Strange, who with the help of old and new mystical allies, traverses the mind-bending and dangerous realities.
Les Passagers de la nuit, Mikhaël Hers.  With Charlotte Gainsbourg, Quito Rayon Richter, Noée Abita.
Paris, 1980s. Elisabeth has just been left by her husband and must take care of her two teenagers, Matthias and Judith. She finds a job in a night radio show, where she meets Talulah, a young idle girl whom she wants to help.
Limbo, Ben Sharrock . With Amir El-Masry, Vikash Bhai, Ola Orebiyi.
On a small fishing island in Scotland, a group of asylum seekers await their fate. Faced with zany inhabitants and bizarre situations, each clings to the promise of a better life.
Miss Marx, Susanna Nicchiarelli
Anatomy of Time, Jakrawal Nilthamrong . With Thaveeratana Leelanuja, Prapamonton Eiamchan, Sorabodee Changsiri
Two fragments of a woman's life. Maem is a young woman in rural Thailand in the 1960s. Her father, a watchmaker, passes on his passion to his daughter, while tensions between the military dictatorship and the communist rebels escalate.
Varsovie 83, une histoire d'état, by Jan P. Matuszyński.
The film is based on the book-inquiry Żeby nie było śladów. Sprawa Grzegorza Przemyka by journalist Cezary Łazarewicz published in 2016.
Later (and we are looking forward to it: 
MRS. HARRIS GOES TO PARIS, July 15, Anthony Fabian
Set in 1950s London, a widowed cleaning lady becomes obsessed with a couture Dior dress and embarks on an adventure to Paris. 
GEORGE MICHAEL FREEDOM UNCUT: an introspective story told by George Michael himself.
The singer had indeed started working on this film before his death in late 2016. So many events told in this exceptional document in which participates an impressive list of artists from Stevie Wonder to Elton John, through top models, Naomi Campbell, Cindy Crawford or Linda Evangelista honored in the famous clip "Freedom! '90". Unmissable.
Candy, a five night event, premiering May 9 on Hulu, by Robin Veith et Nick Antosca, on May 9th.
Candy Montgomery is a 1980 housewife and mother who did everything right—good husband, two kids, nice house, even the careful planning and execution of transgressions—but when the pressure of conformity builds within her, her actions scream for just a bit of freedom.
Starring Jessica Biel, Melanie Lynskey, Timothy Simons, Pablo Schreiber, and Raúl Esparza.
After Yang, produced and directed by Kogonada, is an adaptation of the American short story Saying Goodbye to Yang by Alexander Weinstein.
In the near future, where the fashion is marked by domestic androids in human form that are considered nannies, Jake (Colin Farrell) and his daughter try to save Yang (Justin H. Min), their robot that has become inert.
Release date: June 22, 2022.
Jurassic World Dominion, Colin Trevorrow, June 8th.
Bullet Train, by David Leitch, adapted from the novel Maria Beetle by Kōtarō Isaka.
On July 20, 2022.
Starring Lady Gaga, Sandra Bullock, Andrew Koji, Aaron Taylor-Johnson, Joey King, Shinkansen.
Nope,  Jordan Peele, on August 5th.
With: Daniel Kaluuya , Barbie Ferreira , Michael Wincott , Steven Yeun , Keke Palmer , Brandon Perea , Terry Notary , Andrew Patrick Ralston , Donna Mills , Jennifer Lafleur
Don't worry darling, Olivia Wilde.
WEEKLY TIPS & OPINIONS ABOUT MOVIES 
BY  MOVIE DIRECTORS,  WRITERS, SCREENWRITERS, DIRECTORS, COMPOSERS…
5 Keys to the Screenwriting Craft  by Scott Myers 
A Story Idea Each Day for a Month — Day 24  by Scott Myers 
On Writing. "Nobody tells this to people who are… by Scott Myers 
Video: 10 Screenwriting Tips from Taika Waititi | by Scott Myers
4. 

BEST SERIES & FILMS ON TV, AS FROM MAY 4TH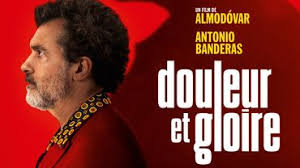 Mercredi- Wednesday
Arte : Lion : by Garth Davis
A 5 year old child takes a train by mistake and finds himself alone in Calcutta.
Adopted by an Australian couple, he will never stop trying to find his family… An incredible destiny, inspired by real events, with Nicole Kidman and Dev Patel.
Thursday – Thursday
Arte: En-therapie-saison-2
Chérie 25 : Rain Man
Friday – Friday
Arte : Meurtre à Sandham
Dimanche – Sunday
Arte : Douleur et gloire
Monday – Lundi
Arte : La passante du sans souci
Tuesday – Mardi 
Arte : Le monde selon Xi Jinping
Wednesday- Mercredi
Arte : Snowpiercer, Le Transperceneige
5. 

BEST DOCUMENTARIES, SERIES & FILMS AS FROM MAY 4TH ON ARTE
ARTE DOCUMENTARY AS FROM MAY 4TH
Audrey-hepburn-le-choix-de-l-elegance
Forever associated with exquisite playfulness, Audrey Hepburn's smile was tinged with melancholy.
This portrait lifts the veil on the cracks of the actress, which shaped her incomparable style. By Emmanuelle Franc.
Monk-pannonica-une-histoire-americaine : Jacques Goldstein
How, in a segregated America, Baroness Pannonica de Koenigswarter accompanied Thelonious Monk and other jazz musicians in their fight to impose their art. The story of a fruitful encounter.
FILMS AS FROM MAY 4TH
May 30th : Flee, 3 times nominated for the Academy Awards.
Perfect boyfriend, Alain Della Negra
Three Japanese men go away for the weekend as a reward for their assiduous love for the avatar of the video game they are addicted to… Between documentary and fiction, a troubling and melancholic portrait of a Japanese society where hypermodernity and solitude collide.
ARTE SERIES AS FROM MAY 4TH
En Thérapie (season 2)
Honigfrauen: The Lake of Suspicions
The summer of 1986 is full of promise for Maja and Catrin, two East German sisters. Driven by a sense of freedom and the prospect of romance, they camp on the shores of Hungary's enchanting Lake Balaton, while the Stasi, the secret police, hunts down defectors. An endearing tragicomedy by Chris Silber (Good Bye, Lenin!).
Best series & films as from May 4th

on 

Netflix
Silverton Siege, by Mandla Dube with Arnold Vosloo, Sarah Kozlowski.
The Mystery of Marilyn Monroe : unheard tapes, Emma Cooper.
The Lincoln Lawyer, David E. Kelley, May 13th
The beauty queen of  Jerusalem, Sarit Yishai-Levi, May 20th.
Best series & films as from May 4th

on 
Prime Video
A very British scandal, Stephen Frears.
The series focuses on the divorce of the Duke and Duchess of Argyll, one of the most notorious, extraordinary and brutal legal cases of the 20th Century.
Bosch Legacy, Eric Ellis Overmyer, on May 6th.
Night Sky, (série) Juan José Campanella,with Sissy Spacek & J.K. Simmons, on May 20th.
The Lord of the rings, Juan Antonio Bayona, on September 2nd.
Best series & films as from May 4th

 

on Canal+
We own this city, now, based on the book by Baltimore Sun reporter Justin Fenton, We Own This City, a series created by David Simon (The Wire). With Jon Bernthal (Sgt. Wayne Jenkins), Wunmi Mosaku (Nicole Steele).
The Responder (séries), on May 9th, by Tony Schumacher with Martin Freeman (Chris Carson), Adelayo Adedayo (Rachel Hargreaves).
Raised by wolves, season 2, now.
Best series & films as from May 4t

h on Apple TV
The Shining Girls, series by Silka Luisa with Elisabeth Moss (Kirby), Phillipa Soo (Jin-Sook).
They Call Me Magic, Rick Famuyiwa. Music by Terence Blanchard.
The real story of a legend. This four-part documentary event offers an intimate look at the life and legacy of Earvin "Magic" Johnson, premiering now.
Tehran season 2, by Moshe Zonder Omri Shenhar, on May 6th. By Daniel Syrkin with Glenn Close.
The Essex Serpent, by Anna Symon with Claire Danes (Cora Seaborne), Tom Hiddleston (Will Ransome). On May 20th.
Best series & films as from May 4th 

on Disney Plus
Moon Knight, de Jeremy Slater avec Oscar Isaac (Marc Spector / Moon Knight), May El Calamawy, now.
Under the banner of heaven: On God's command from the best-seller by Jon Krakauer. With Andrew Garfield, Daisy Edgar-Jones.
Oussekine: Antoine Chevrollier with Sayyid El Alami (Malik Oussekine), Hiam Abbass (Aisha).
35 years ago, on December 6, 1986, Malik Oussekine died. Oussekine, a French original series, on May 11th.
How I met your father, series by Isaac Aptaker & Elizabeth Berger, postponed in May.
Obi-Wan Kenobi, on May 27th.
Mrs Marvel, on June 8th
Best series & films as from May 4th

 

on Starzplay
Becoming Elizabeth, starting June 12.
"Becoming Elizabeth" is created and written by Anya Reiss, award-winning television writer and playwright ("Spur of the Moment," The Acid Test), who is also executive producing, with George Ormond ("National Treasure," "Great Expectations") and George Faber ("Shameless," "The White Queen" on STARZ) of The Forge, and Lisa Osborne ("Little Dorrit," "Man in an Orange Shirt") producing.