Your weekly program as of January 18th
Before the best films as of January 18th: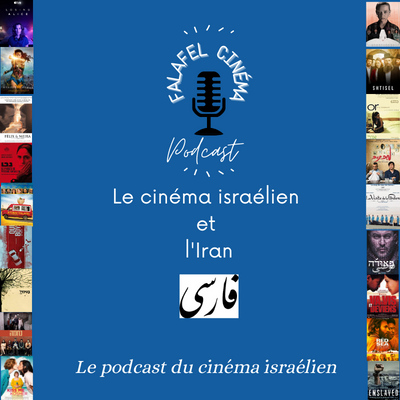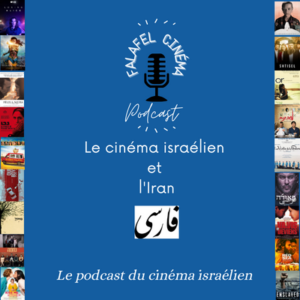 Your programs
Series, films, all the best of 2022 : 
Click:
Best of 2022
FESTIVALS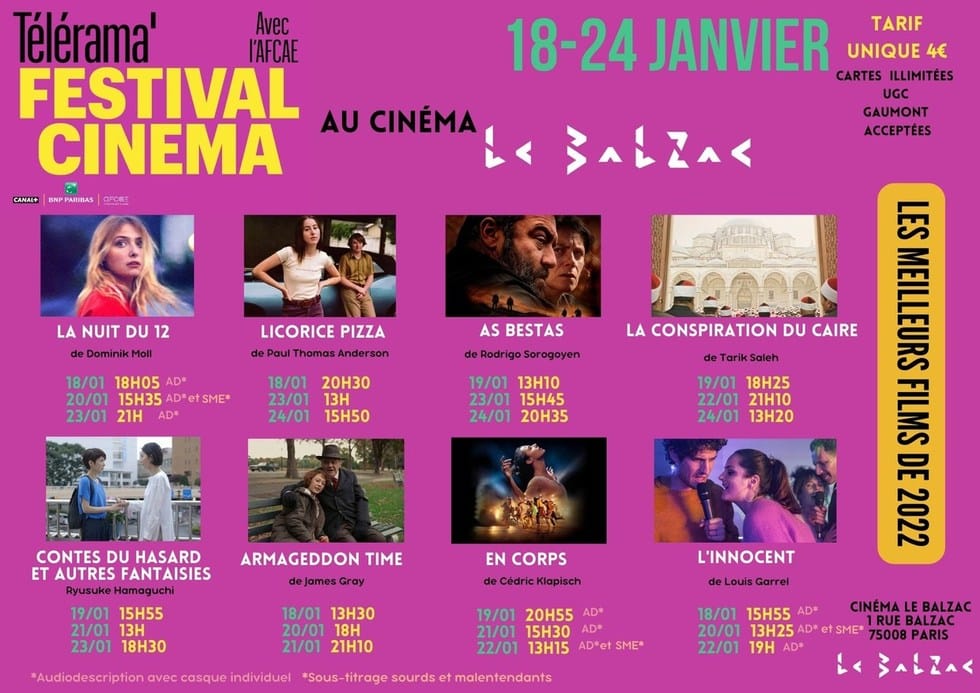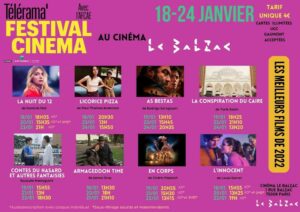 Télérama film festival at the Balzac Theater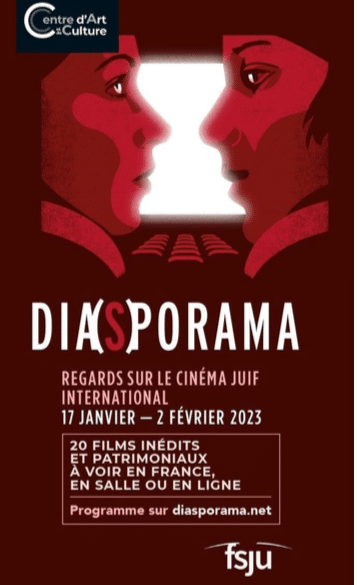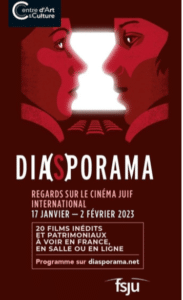 Dia(s)porama Film Festival program
ALL YOU WANT TO KNOW ABOUT  FILMS & SERIES IN THEATERS & AT HOME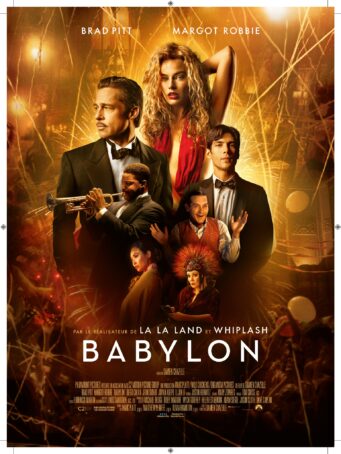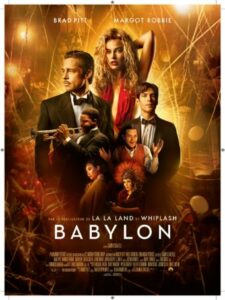 Babylon, by Damien Chazelle with Brad Pitt, Margot Robbie, Tobey Maguire
Synopsis
Los Angeles in the 1920s. A tale of overweening ambition and madcap excess, BABYLON traces the rise and fall of various characters during the creation of Hollywood, an era of limitless decadence and depravity.
Dantesque
Damien Chazelle (Whiplash, First Man), who has already won an Academy Award at 37 years old for La La Land, wanted to pay tribute to cinema once again, and film its beginning in Hollywood.
Babylon represents in the Bible the symbol of corruption and decadence. Los Angeles is thus assimilated to Babylon and the director films the first movie sets with their gigantism, amateurism, and caricatured actors.
As a choral film, several characters will meet, evolve, experience the glory and the decline, but also live in this era of legendary stars whose stars litter Hollywood Boulevard.
Jack Conrad, a combination of John Gilbert and Rudolph Valentino, actors who were forgotten following the transition from silent to talkies, is played by Brad Pitt. He drinks, leaves more women than bottles and embodies the success in Hollywood. MGM gives him a pedestal.
Margot Robbie, whose talent explodes in this film ( you must watch I, Tonya, The Wolf of Wall Street, Once Upon a Time in Hollywood…) plays Nelly Leroy, a star in progress, who is ready to do anything to succeed.
Actor of the successful series Narcos Mexico, Diego Calva plays Manny Torres, a handyman who dreams of being on a movie set. He considers the cinema with Damien Chazelle dream, full of glitter and his heart and head full of passion and ambition for this art that is anything but minor (according to Jack Conrad aka Brad Pitt).
Jovan Adepo (seen in the Watchmen series) plays Sidney Palmer, a perfectionist jazz musician (we find the beautiful jazz shots so beloved in Whiplash) who seeks to break through by playing at Hollywood parties.
Nelly (Margot Robbie) and Manny (Diego Calva) meet at a Dantesque (elephantine) party where the stars meet…and that is the beginning of the end.
With great humor, beauty and cruelty, Damien Chazelle films the two actors in the relentless environment of early cinema where films are shot in a day.
The first hour and a half is a marvel of cinema. The colors, the music, the rhythm and the acting mesmerize us.
But the film lasts more than three hours. In a wish to be exhaustive, to pay tribute to all genres, the spectator becomes the receptacle of an amalgam of scenes (very well acted and very well directed), and ends up having an overflow of images and sounds.
Yes, the movie experience is unique, but is it a reason to overload the viewer with it?
What remains are great actors, beautiful music and images and a successful half of the film.
There are two films in Babylon and that's one too many, even if some will find that it's also a performance.
To be seen again or to be made again? in twenty years.
In theaters today. To be seen.
With Brad Pitt, Margot Robbie, Tobey Maguire, Diego Calva, Jovan Adepo, Max Minghella, Lin June Li.
On Hollywood beginnings: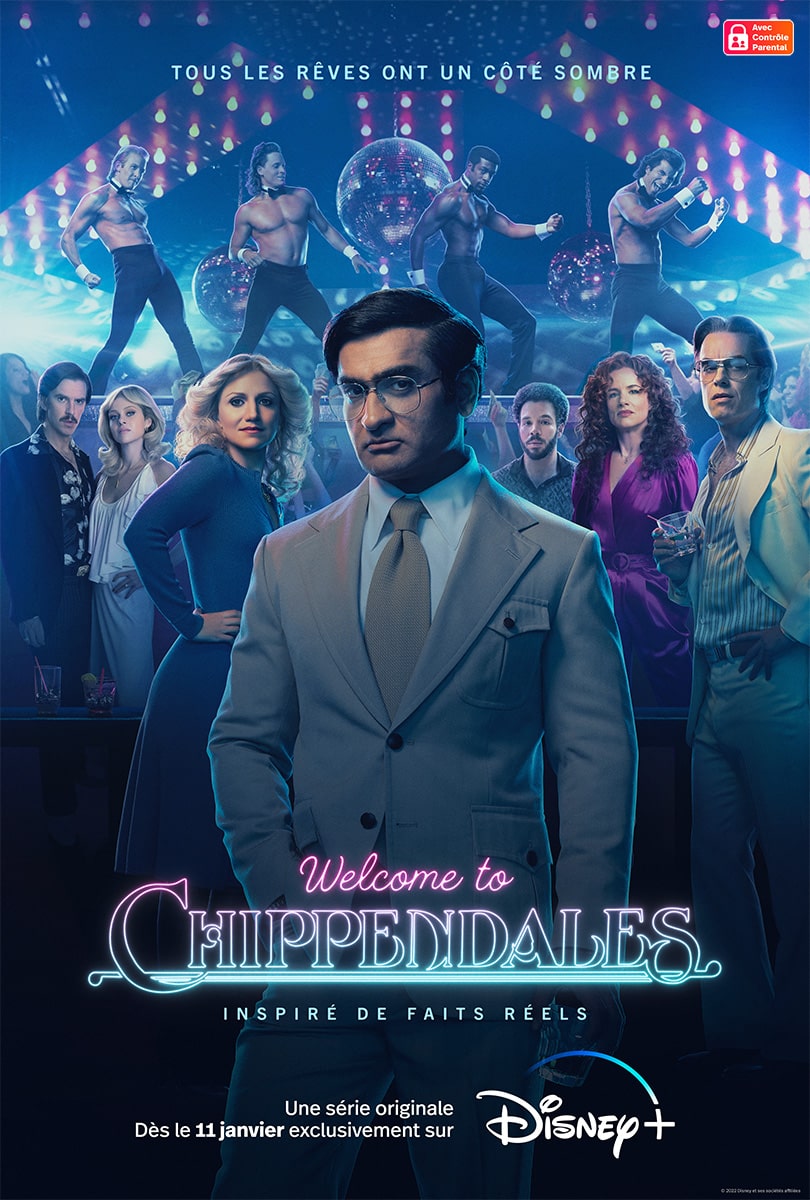 Welcome to Chippendales, Robert Siegel
Synopsis
A true crime saga, "Welcome to Chippendales" tells the outrageous story of Somen "Steve" Banerjee, an Indian immigrant who became the unlikely founder of the world's largest male striptease empire by letting nothing and no one stand in his way.
Adapted from the book Deadly Dance: The Chippendales Murders by K. Scot Macdonald and Patrick MontesDeOca.
Succeed at all costs
How do you succeed as an immigrant in the United States?
Robert Sigel shows us in 8 episodes the evolution of Somen (pronounced Show Men), creator of the world-famous Chippendales show.
Kumail Nanjiani, the actor who plays Somen, is sensational. His face changes from one second to the next from benevolence to extreme anger. This man obsessed with success and the external signs of wealth will end up, by dint of his feeling of omnipotence, by scuttling himself.
And the actors who surround him are not to be outdone: Murray Bartlett (The White Lotus, The Last of us), Annaleigh Amanda Ashford (Impeachment: American Crime Story) and Juliette Lewis (Yellowjackets).
More than the story of Somen "Steve" Banerjee, it is obviously about the history of the United States, acknowledge women's desire for men's bodies, gays and all minorities existence in society.
And of course there is the show itself, the music, the choreography, the glitter and several love stories.
A must-see. Currently on Disney+.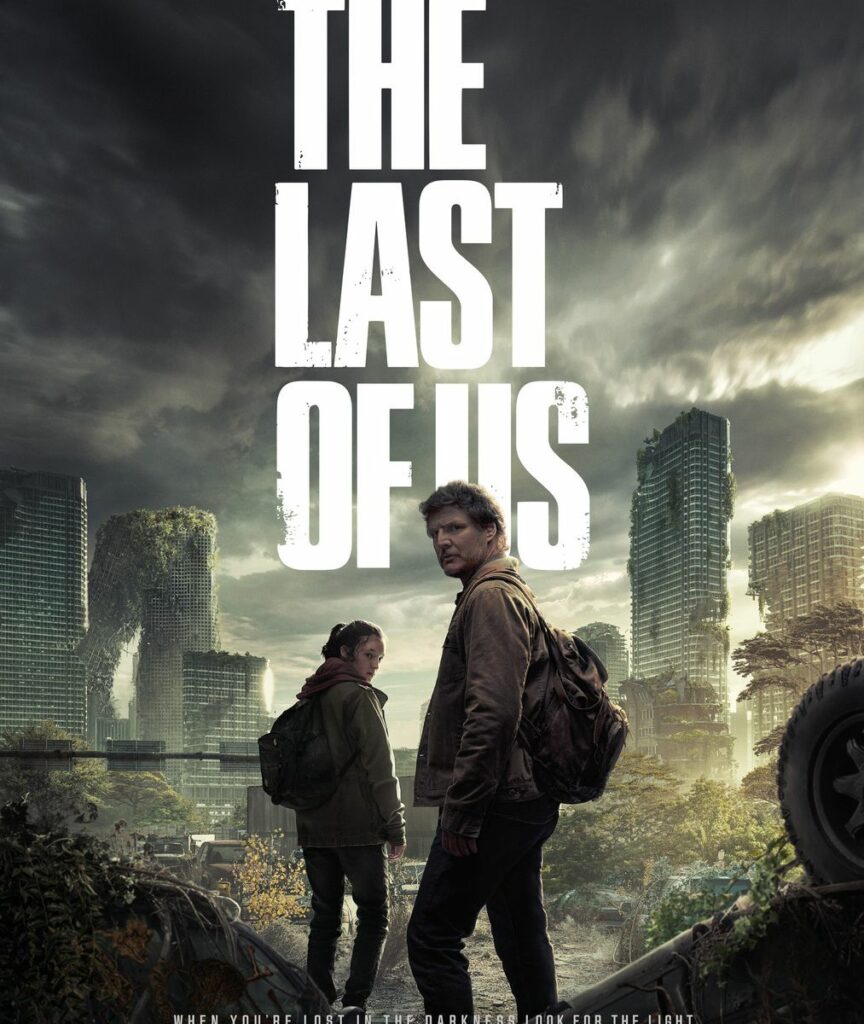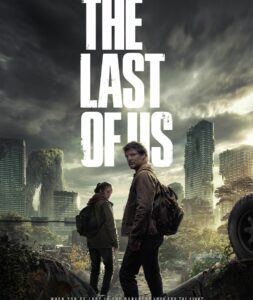 The Last of Us
Synopsis
The series is set in a post-apocalyptic world after a pandemic caused by a fungus, the cordyceps, which takes over its human hosts.
The two main characters are named Joel and Ellie and must survive together as they traverse the ruined United States.
In the first episode of the series to air on Prime Video last Monday, January 16, The Last of Us starts off on a high note but ends on something rather classic.
Remains Pedro Pascal, always so charismatic. While waiting for season 3 of The Mandalorian on Disney+ on March 1st, he will keep us breathless every Monday.
One episode every Monday. On Prime Video.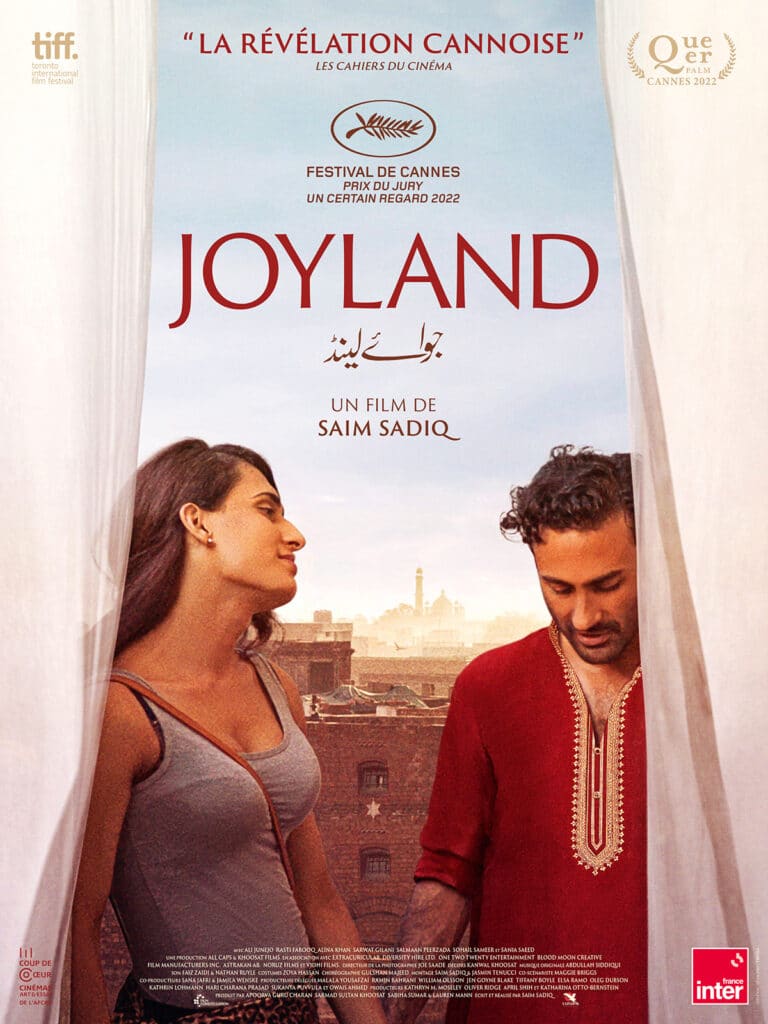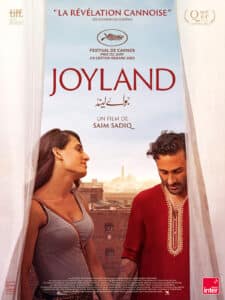 Joyland, Saim Sadiq
Synopsis
Haider lives in Lahore with his wife Mumtaz, his father and his older brother Saleem.
His wife works and Haider, unemployed, takes care of his nieces to help his sister-in-law Nucchi.
One day, he finds work as a dancer in a cabaret. He falls in love with one of the star dancers, Biba, a transgender woman.
His wife Mumtaz, on the other hand, finds it difficult to live her life with less and less freedom.
Living your desire to the fullest
Joyland won the Queer Palm in 2022.
Its courageous director, Saim Sadiq, tells the story of the struggle for women and men to fully embrace their desires in Pakistan. Transgender men and women previously recognized in society before colonization are only allowed to live at night in cabarets where only men can go.
Expressing one's desire is simply forbidden in Pakistan whether it is for women or men.
Written by Saim Sadiq and Maggie Briggs, the film is about how patriarchy impacts women's right to fulfill themselves. The transcendent Pakistani actress Alina Khan is magnificent in this hard and touching film where love is supervised.
Through the different characters Saim Sadiq wanted to show the "different levels of tolerance" in front of an intolerant society.
Now in theaters. At the Élysée Lincoln in Paris.
All films as from January 18th  
January 18th best films
La Guerre des Lulus,  Yann Samuell
With Isabelle Carré, Didier Bourdon, François Damiens
FROM 10 YEARS OLD
At the dawn of the First World War, in a village in Picardy, four inseparable friends, Lucas, Luigi, Lucien and Ludwig, form the Lulus gang. These orphans are always ready to join forces to confront Octave's rival gang or to escape the surveillance of Abbé Turpin.
Earwig,  Lucile Hadzihalilovic
With Paul Hilton, Alex Lawther, Romane Hemelaers
In an isolated house, sheltered from the rumblings of a war-haunted Europe, Albert takes care of Mia, a little girl with ice teeth, under house arrest. Regularly, the telephone rings and the Master inquires about Mia's well-being. Until the day he orders Albert to prepare the girl for departure.
Brillantes,  Sylvie Gautier
With Céline Sallette, Thomas Gioria, Camille Lellouche
Karine, a cleaning lady, divides her life between her night job with her colleagues and Ziggy, her 17-year-old son. When the company that employs her is bought out, everything changes for Karine. The social pressure will push her to the limit and put her in a dilemma: reveal a heavy secret or lie to protect herself.
Goodbye, Atsuko Ishizuka
With Natsuki Hanae, Yûki Kaji, Ayumu Murase
Roma is a young boy who lives in the countryside. With his childhood friend Toto, they call themselves the "Donglees" and organize a small fireworks show every summer. At the end of his first year of high school, Toto returns from Tokyo where he studies. A newcomer, Drop, joins the DonGlees to film with his drone.
Youssef Salem a du succès, Baya Kasmi
Youssef Salem, 45, has always managed to miss his writing career. But the trouble begins when his new novel becomes a success because Youssef couldn't help but be inspired by his own, for better or worse. He must now avoid at all costs that his book falls into the hands of his family…
.
Le Chant des vivants, Cécile Allegra
Survivors of the long road, Bailo, Egbal, Chérif and the others arrive in the village of Conques, in Aveyron. There, an association, Limbo, allows the group to rest for a while. All have buried the memory of their exile. Thanks to a musical work, they are going to try to make this walled up word reappear under the shape of a simple song.
Movies to come (and we are looking forward to it):
From January 25
The Asada Family, Ryota Nakano
With Kazunari Ninomiya, Haru Kuroki, Satoshi Tsumabuki
In the Asada family, everyone has a secret dream: the father would have liked to be a fireman, the older brother a Formula 1 driver and the mother would have liked to be a yakuza's wife! Masashi, on the other hand, has realized his dream: to become a photographer. Thanks to his work, he will allow everyone to realize that happiness is within reach.
Mayday, Jean-François Richet
With Gerard Butler, Mike Colter, Yoson An
A commercial pilot, Brodie Torrance, has managed to land his storm-damaged plane on solid ground. He discovers that he has landed in a war zone. He and the passengers find themselves taken hostage…
With Oulaya Amamra, Lina El Arabi, Niels Arestrup
At 17, Zahia Ziouani dreams of becoming a conductor. Her twin sister, Fettouma, is a professional cellist. Lulled by classical symphonic music since their childhood, they wish to make it accessible to all and in all territories.
You will choose life, Stéphane Freiss
With Lou de Laâge, Riccardo Scamarcio, Pierre-Henry Salfati
An ultra-Orthodox Jewish family from Aix-les-Bains travels every year to a farm in southern Italy for a brief stay to accomplish a sacred mission: the harvesting of citrus fruits.
Return to Seoul, Davy Chou
With Park Ji-min (II), Oh Kwang-rok, Guka Han
On a whim, 25-year-old Freddie returns to South Korea, where she was born, for the first time. The young woman sets out to find her origins in this foreign country, turning her life around in new and unexpected directions.
Neneh Superstar, Ramzi Ben Sliman
With Oumy Bruni Garrel, Maïwenn, Aïssa Maïga
FROM 10 YEARS OLD
Born to dance, Neneh is a 12-year-old black girl who has just entered the Paris Opera Ballet School. Despite her enthusiasm, she will have to redouble her efforts to escape her condition and be accepted by the director of the school, Marianne Belage.
Tár, Todd Field
With Cate Blanchett, Noémie Merlant, Nina Hoss
Lydia Tár, the avant-garde conductor of a major German symphony orchestra, is at the height of her art and her career. Her book launch is approaching and she is preparing a highly anticipated concerto of Gustav Mahler's famous Symphony No. 5. But, in the space of a few weeks, her life will fall apart in a singular way…
Forbidden to dogs and Italians, Alain Ughetto
FROM 10 YEARS OLD
At the beginning of the 20th century, in the north of Italy, in Ughettera, the birthplace of the Ughetto family. Life in this region having become very difficult, the Ughetto dream of starting over abroad. According to legend, Luigi Ughetto crossed the Alps and began a new life in France.
WEEKLY TIPS & OPINIONS ABOUT MOVIES 
BY  MOVIE DIRECTORS,  WRITERS, SCREENWRITERS, DIRECTORS, COMPOSERS…
100 Scene-Writing Prompts. At a fundamental level, screenwriting…by Scott Myers 
Three Keys to Writing in a Distracting World  by Scott Myers 
FILMS PROGRAM AS FROM JANUARY 18TH
Mercredi – Wednesday 18
Canal + : Le Tailleur
Arte : L'Apparition
Jeudi – Thursday 19
Arte : Cry Wolf (série)
France 4 : Janis
Friday – Vendredi 20
Arte : Le contrat de trop
Sunday – Dimanche 22
Arte : Le train
TFX : Banzaï
Monday – Lundi 23
Arte : Dans la chaleur de la nuit
M6 : Seven sisters
Tuesday- Mardi 24
Canal Plus : Coupez !
Wednesday – Mercredi 18
Arte : La religieuse
5. AS FROM JANUARY 18TH 

 FILMS & SERIES ON ARTE
Films
January 9 at 10:40 pm and on arte.tv until 7/07
Ida Lupino was a star actress, dear to Raoul Walsh who gave her her most beautiful roles, and the most prolific director that Hollywood has known after the war. In four films and a documentary, a tribute to an avant-garde feminist who brought to the screen subjects that the studios did not dare to tackle such as bigamy, rape or abortion.
Charlie Chaplin, the composer, Dominik Wessely
Charlie Chaplin, the "man-orchestra" of the cinema, producer, director and actor, was also a formidable composer of soundtracks. This documentary reveals how he knew how to make the music of his films a whole language
Series
Now
The two seasons of the Norwegian series "Acquitted":
Accused and then acquitted of the murder of his girlfriend at the time, Aksel Nilsen had to leave his city to start a new life. But twenty years later, he has to settle down again and prove his innocence. But twenty years later, he has to move back and prove his innocence again, because resentments remain and the victim's relatives have not forgotten anything…
Created by Anna Bache-Wiig and Siv Rajendram Eliassen (State of Happiness).
All films as from January 18th

 

on Netflix
The sinner, season 4, on January 20th.
Fauda, season 4, on January 20th.
En Place. With Jean-Pascal Zadi, Eric Judor, Benoît Poelvoorde. On January 20th.
Your place or mine, as from February 10th, by Aline Brosh McKenna (Devil wears Prada), with Reese Witherspoon.
All films as from January 18th

 

on 
Prime Video
The Rig, John Strickland; Alex Holmes
The Nanny, Nikyatu Jusu
Somebody I used to know, Alison Brie, on February 10th
All films as from January 18th

 on Canal+
La nuit où Laurier Gaudreault s'est réveillé, Xavier Dolan, as of January 23rd
Moochie, qui a tué Jill Halliburton, Samuel Collardey , as of January 25th
All films as from January 18th

on Apple TV
Shrinking, Jason Segel and Bill Lawrence & Brett Goldstein, as of January 27th
Sharper, on February 18th by Benjamin Caron and starring Julianne Moore, Sebastian Stan, Justice Smith, Briana Middleton, and John Lithgow
All films as from January 18th on Disney Plus
Extraordinary : A hilarious sitcom mixing superpowers and British humor, written by Emma Moran and produced by the team behind Killing Eve. Starting January 25.
The Mandalorian season 3, as of March 1st.
The Little Mermaid 2, Rob Marshall, forecast on May 2023.