With John Gilbert, The Great Lover, directors Bernard Louargant and Emmanuel de Dainville pay tribute to this forgotten actor.
His name may be familiar to you.
He was a worldwide silent film star in the 1920s and inspired the George Valentin character of Michel Hazanavicius' movie The Artist, and as well George Cukor's 1954 classic A Star is Born with James Mason and Judy Garland.
John Gilbert was an actor who didn't let himself be taken for a ride. In fact, he wrote and directed several films before being taken under contract at MGM in 1924.
Louis B. Mayer made him the American Rudolph Valentino. But the young actor, who had played in the films "While Paris Sleeps"  by  Maurice Tourneur, wanted more than roles of Latin lover.
Like many artists of his time, talking pictures will be fatal to him.
But it is not only the arrival of this new technique, not yet perfected, that will be fatal.
By dint of rejecting the roles offered to him by Louis B. Mayer, the actor will get angry with the producer and will lose the war against MGM.
Despite the help of Greta Garbo (with whom he formed a passionate couple) who will impose him in the film Queen Christina in 1933, John Gilbert will soon be forgotten.
He died at 38 years of a heart attack as a result of his chronic alcoholism.
John Gilbert Great Lover alternates extracts of unseen archives narrated by Jacques Gamblin, including some extracts of films that have been forgotten and testimonies of specialists of the silent film and his daughter.
Thus :
Eve Golden, biographer specializing in silent films and author of John Gilbert: The Last of the Silent Film Stars,
Marc Wanamaker, historian specializing in early Hollywood,
Leatrice Gilbert Fountain, daughter of John Gilbert and Leatrice Joy. She wrote a book about her father entitled "Dark Star: The Untold Story of the Meteoric Rise and Fall of Legendary Silent Screen Star John Gilbert".
Back in 2023
John Gilbert will be back thanks to Brad Pitt's interpretation of the star in Damien Chazelle's next film, Babylon. The film will be released in the United States in December 2022 and in France on January 18, 2023.
This fascinating documentary will air on OCS on November 11 at 10:30 pm.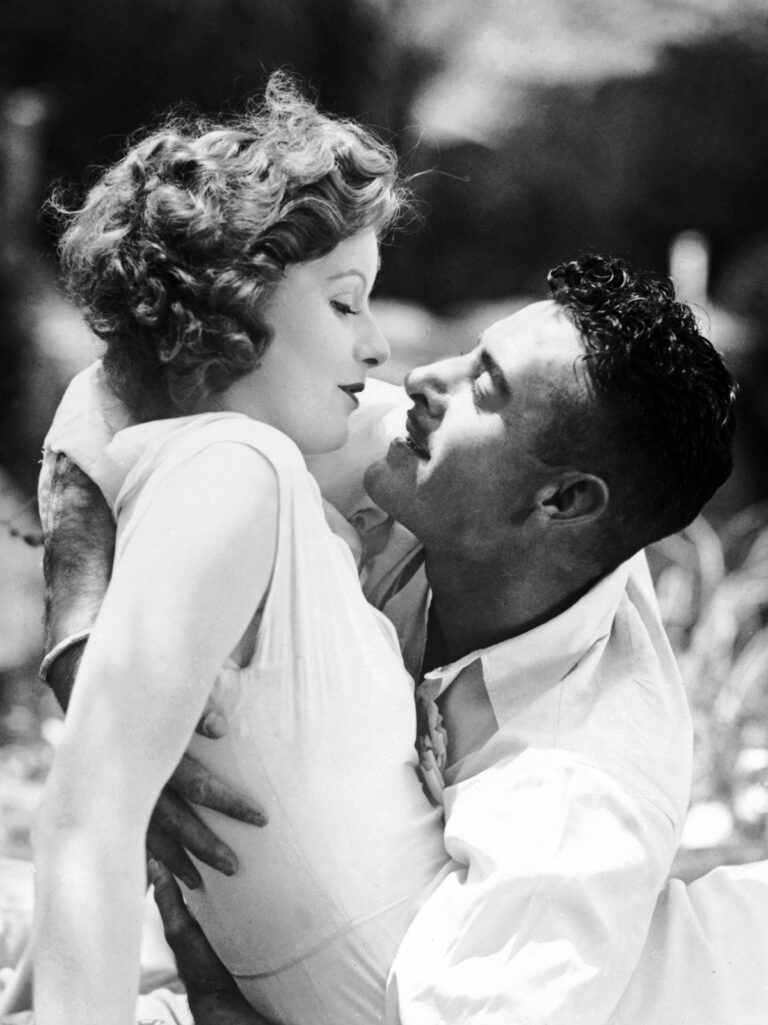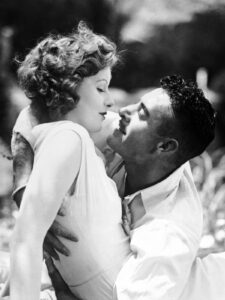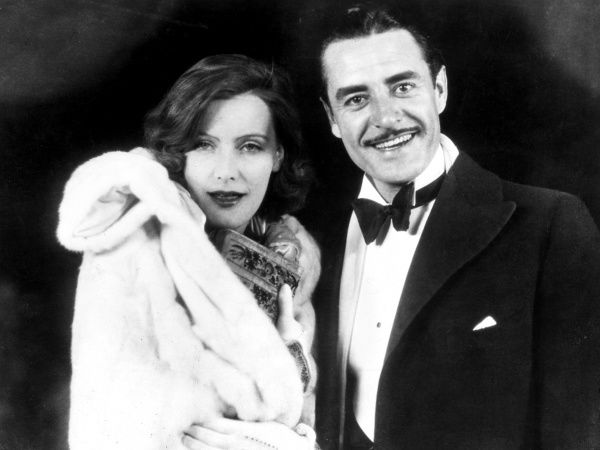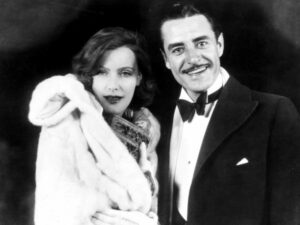 GARBO AND GILBERT, 1927.
Greta Garbo and John Gilbert enjoying Hollywood night life, c1927.