Films as of November 1st
Your films as of November 1st.
A Murdered Israeli Filmmaker's Prophetic Warning, in "The Boy"
Yahav Winner's final work captures the dissonance of life along the Israel-Gaza border.
LATER
Dream scenario, by Kristoffer Borgli, starring Nicolas Cage, Julianne Nicholson, Michael Cera, Tim Meadows, Dylan Gelula and Dylan Baker.
Io Capitano, Matteo Garrone
The Hunger games, The Ballad of Songbirds & Snakes, Francis Lawrence, starring Tom Blyth, Rachel Zegler, Peter Dinklage, Hunter Schafer, Josh Andrés Rivera, Jason Schwartzman, and Viola Davis.
Priscilla, Sofia Coppola
Ferrari, next film by Michael Mann starring Adam Driver & Penelope Cruz, next Christmas.
FESTIVALS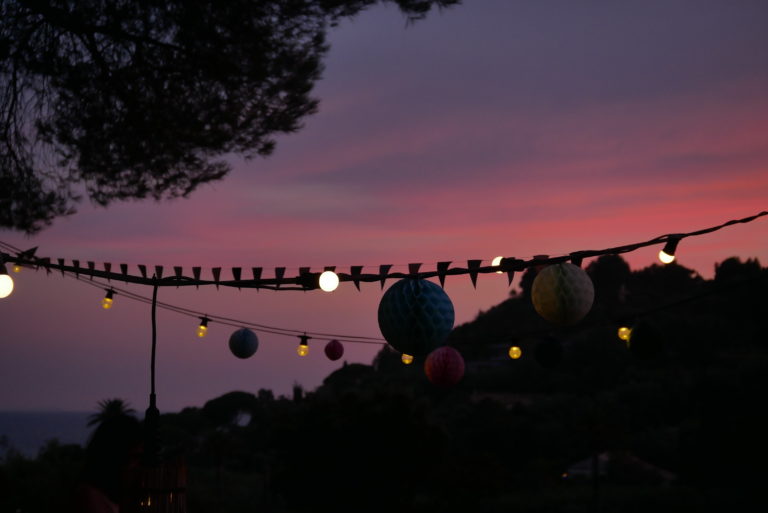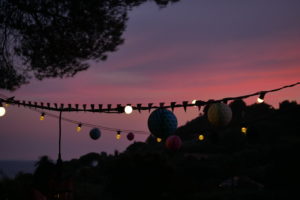 October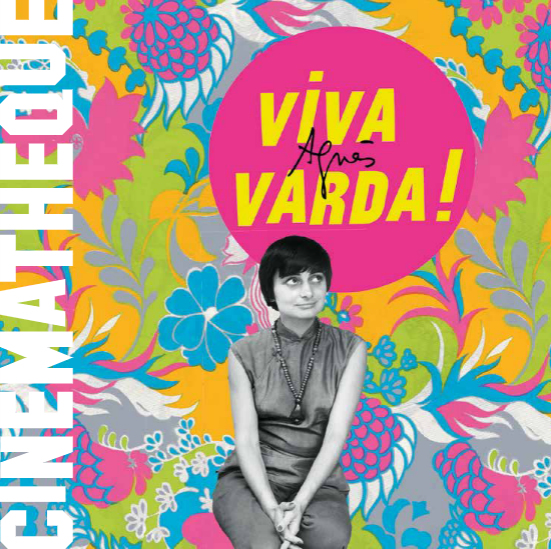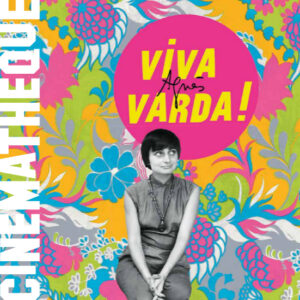 Programme
MON 1ER FESTIVAL FORUM DES IMAGES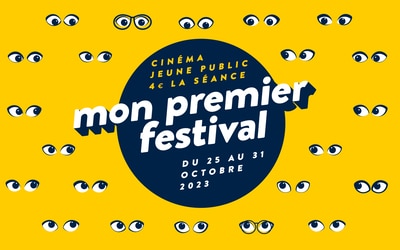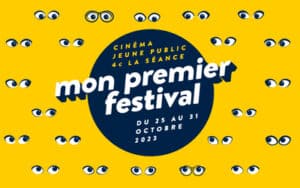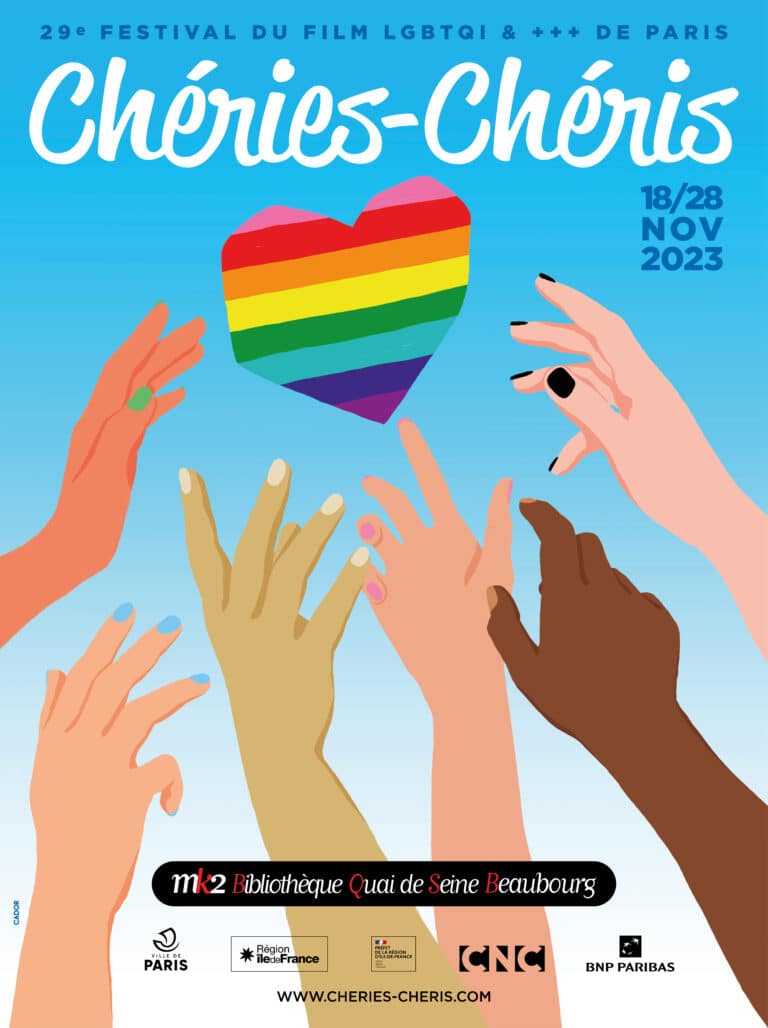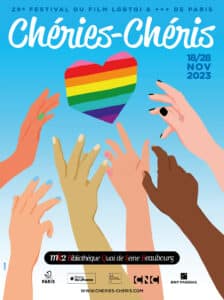 Download the programme below:
All of us strangers, by Andrew Haigh, starring Andrew Scott, Paul Mescal, Claire Foy
Expected films
She came to me, Rebecca Miller, with Anne Hathaway, Marisa Tomei, Peter Dinklage.
ALL YOU WANT TO KNOW ABOUT  FILMS & SERIES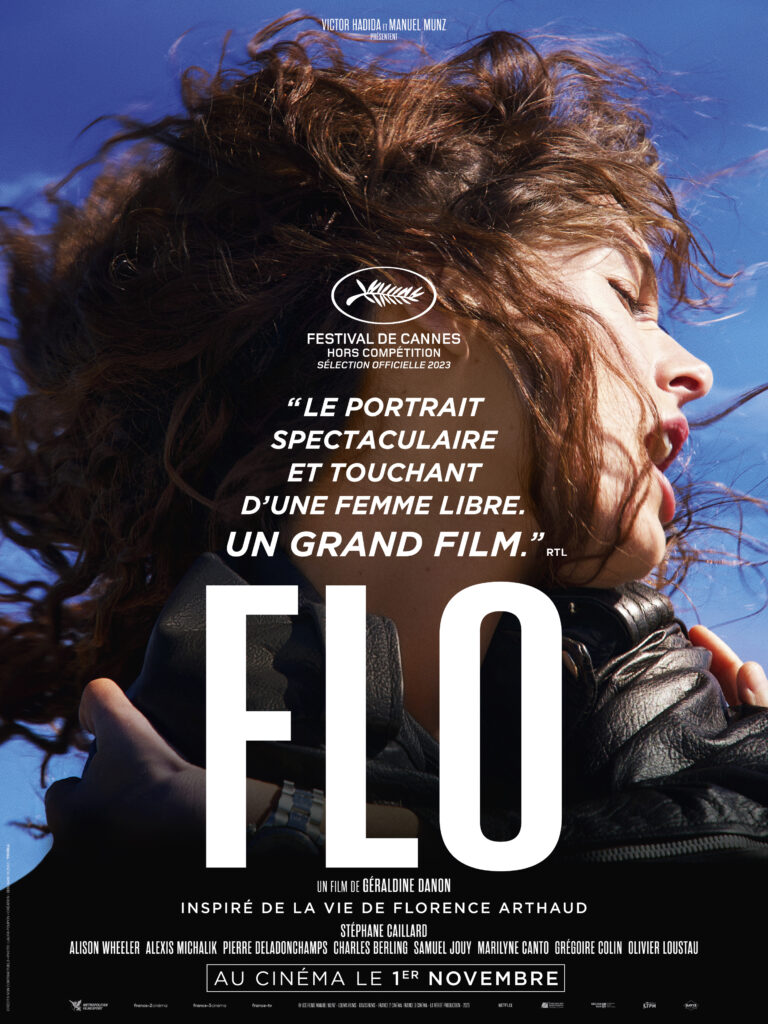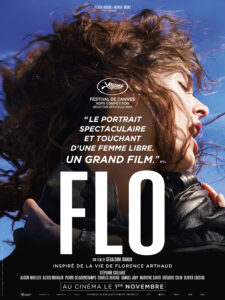 Flo,  Géraldine Danon
Synopsis
Known as "the little fiancée of the Atlantic", Florence Arthaud was above all a great sailor. Her exceptional list of achievements, unique in the world of men's sailing, culminated in her victory in the Route du Rhum in 1990.
Yes of no?
Yes! Why?
Despite a few flaws (too many sex scenes for my taste, but Yann Queffélec is known for his taste for this genre in his novels, cf. Noces Barbares), the biopic is magnificent, an ode to the sea and to Florence Arthaud (played by Stéphane Caillard), feminist, fighter and resilient in the face of all the trials she went through.
The film is inspired by the sailor's life, but her love affairs – particularly the one she is supposed to have had with Olivier de Kersauson (Alexis Michalik) – didn't happen, and were imagined, I suppose, to spice up a film that didn't need it.
Her relationship with her brother Jean-Marie (Pierre Deladonchamps) was very strong.
You can see how her brother is struggling with the film that's being released today.
Is it a good idea to make fake biopics? That's another debate.
But Géraldine Danon, who makes nature documentaries for Disney Plus with her partner, renowned sailor Philippe Poupon, knows how to film the sea magnificently.
The best moments are those filmed during the regattas. Stéphane Caillard also gives a beautiful and performance in this role.
An extraordinary woman, for a film that is no less extraordinary.
There are few films about the sea and the women who live and celebrate it. This one comes at just the right moment.
With Stéphane Caillard, Alison Wheeler, Alexis Michalik.
In cinemas today.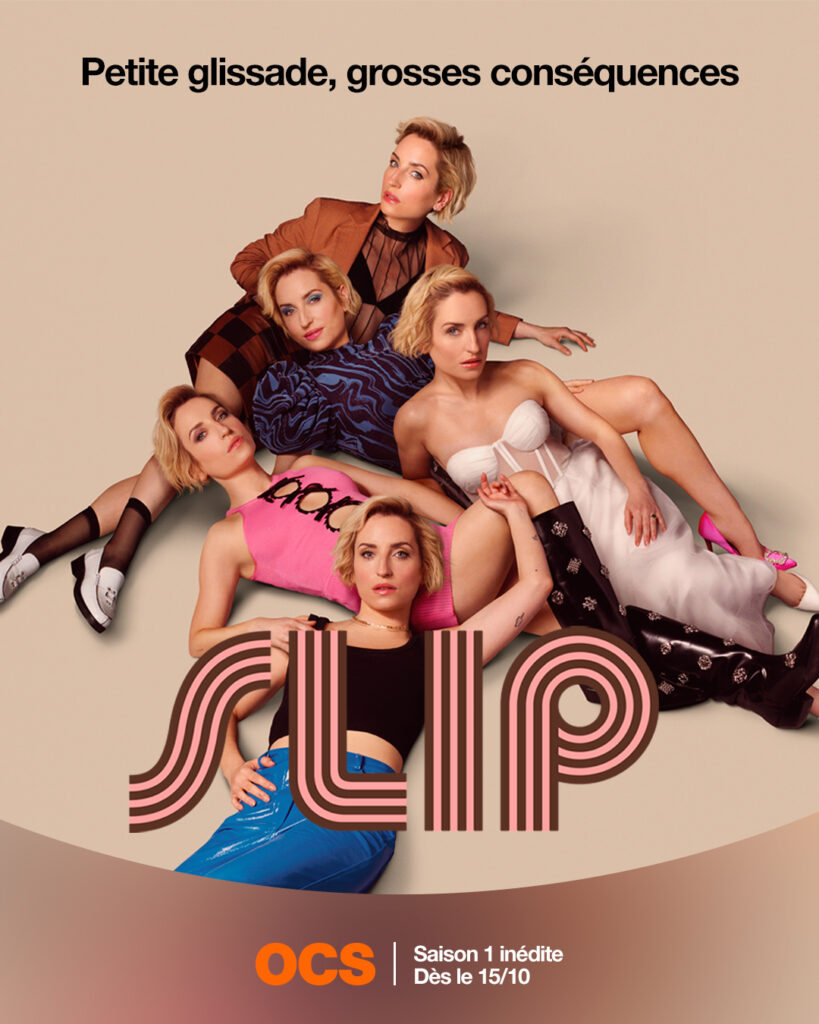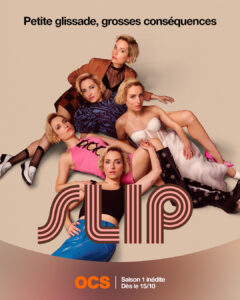 Slip, Zoe Lister-Jones
Synopsis
Mae is dissatisfied with her marriage. One day, she meets an attractive young man and begins an affair.
The next morning, Mae wakes up in a parallel reality where she is married to this man.
Confused, she tries to return to her world.
Yes of no?
Yes!
This series asks the right questions: is it possible to be satisfied in a relationship?
Full of humor, sex and emotion, Zoe Lister-Jones takes us into the life of a woman in search of something that ultimately doesn't exist.
What's most important? How can we be happy? Who can fulfill our desires?
The heroine learns the hard way: you don't have to be rich or famous, and love can be a tough nut to crack!
Currently on view: 7 episodes.
With Zoe Lister-Jones (Mae), Tymika Tafari (Jina).
On Canal Plus & OCS now.
FILMS IN MOVIE THEATERS AS OF NOVEMBER 1ST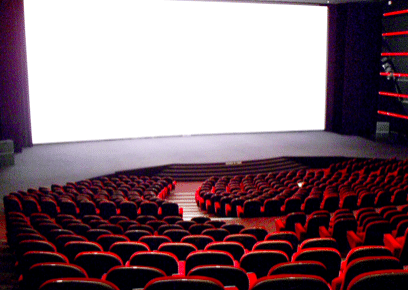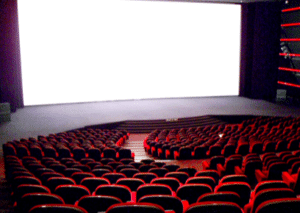 Le Garçon et le Héron, Hayao Miyazaki
With Masaki Suda, Takuya Kimura, Kô Shibasaki
During World War II, young Mahito Maki suffers a heartbreaking family tragedy. He is immediately forced to move to the countryside, where his father works for a family of industrialists who manufacture aircraft for the Japanese army. Mahito begins to explore the mysterious landscape in solitude.
He encounters an ashy heron that persists in following him, and stumbles upon an abandoned tower which he enters, intrigued.
A wonderful and astonishing imaginary world opens up to him.
Le Théorème de Marguerite,  Anna Novion
With Ella Rumpf, Jean-Pierre Darroussin, Clotilde Courau
Marguerite, a brilliant mathematics student at the ENS, has her future all mapped out. The only girl in her class, she is finishing a thesis that she is to present to an audience of researchers.
On the big day, a mistake upsets all her certainties and the whole edifice collapses. Marguerite decides to leave everything behind and start again.
With Enea Sala, Leonardo Maltese, Paolo Pierobon
In 1858, in the Jewish quarter of Bologna, the Pope's soldiers burst into the Mortara family home. On the cardinal's orders, they had come to take Edgardo, their 7-year-old son.
The child had allegedly been secretly baptized by his wet nurse as a baby, and papal law was indisputable: he must receive a Catholic education.
But the Church and the Pope refused to return the child, in order to consolidate their increasingly shaky power…
Monsieur, le Maire, Karine Blanc, Michel Tavares
With Clovis Cornillac, Eye Haïdara, Laurence Côte
As mayor of a small mountain village at the foot of Mont Blanc, Paul Barral fights to keep the shops open and save the school from closure.
As he desperately tries to attract new families, the arrival of single mothers in difficult circumstances, including outspoken singer Joe-Lynn and her two children, quickly sets off sparks in this peaceful village.
Complètement cramé !,  Gilles Legardinier
With John Malkovich, Fanny Ardant, Emilie Dequenne
Since losing his wife, Andrew Blake has had his heart set on nothing. A final impulse drives him to leave London and return to France, to the property where he met her. This journey back to the memory of happier days is not at all going to go as planned…
À l'intérieur,  Vasilis Katsoupis
Nemo, a seasoned burglar, finds himself trapped in a luxurious New York apartment. Mainly decorated with works of art, he will have to use his creativity and tenacity to survive and try to escape…
Marx peut attendre, Marco Bellocchio
With Marco Bellocchio
Camillo died in 1968. Almost fifty years later, Marco Bellocchio gathers his family for lunch.
Movies to come (and we are looking forward to it):
The Color Purple, Blitz Bazawule ("Black Is King," "The Burial of Kojo") and produced by Oprah Winfrey, Steven Spielberg, Scott Sanders and Quincy Jones.
Expected December 25th.
Bottoms, Emma Seligman
Wonka, Paul King, in December.
The Zone of Interest, Jonathan Glazer and starring  Sandra Hüller, Christian Friedel, Ralph Herforth.
TIPS ON MOVIE WRITING 
Scott Myers : Go into the story
FILMS & SERIES PROGRAM ON TV AS OF NOVEMBER 1ST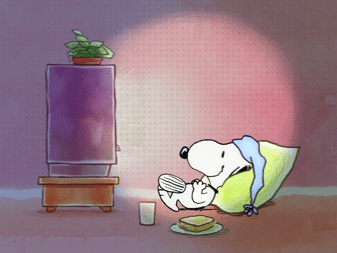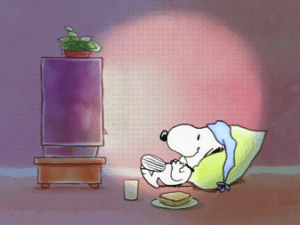 Mercredi – Wednesday 1er 
Arte : Le grand bleu
Jeudi – Thursday 2
Canal + : Gangs of London
Arte : Polar Park
Vendredi – Friday 3
Canal + :  Creed III
France 5 : Mars Attacks!
M6 : Encanto
Arte : Lettres de l'au-delà
TFX : Hibernatus
Gulli : The Truman Show
Samedi – Saturday 4
6Ter : Il était une fois dans l'Ouest
Dimanche – Sunday 5
TF1 : Aline
Arte : Joyeux Noël
6Ter : Seul au monde
Lundi – Monday 6
Arte : Sans toit ni loi
W9 : Les aventuriers de l'Arche perdu
Canal + : D'argent et de sang
Mercredi – Wednesday 8
Arte : All is lost
 ARTE '  FILMS & SERIES AS OF NOVEMBER 1ST
Films
Two women in love
Two straight couples sympathize with each other, until one day a tender inclination develops between the two women…
An important figure in new German cinema, director Rainer Kaufmann cultivates two passions: adapting literary works and playing women who find themselves in inextricable sentimental situations, as in this TV movie.
Cléo from 5 to 7
A young woman wanders the streets of Paris, haunted by death…
Between gravity and lightness, a subtly feminist film emblematic of the Nouvelle Vague, set to music by Michel Legrand and signed by Agnès Varda.
Docs
Lions Love (and lies…)
In May 1968, Agnès Varda was in Los Angeles with Jacques Demy, who had come to film "Model Shop".
The filmmaker decided to film the effervescence taking hold of California: the birth of the counter-culture, the rejection of the Vietnam War, "flower power", the hippie movement… With, in their own roles, Viva, Shirley Clarke, Eddie Constantine.
Series
Freedom, equality, sisterhood
In preparation for a conference, a group of feminists selected by an association meet for the first time. Ideological divisions, explosive debates and unforeseen affinities will make for a lively weekend. A humorous reflection on activism and intersectionality.
Total Control, now.
Seeking to exploit the popularity of an indigenous activist, Australia's Prime Minister unleashes a war of power in which no holds are barred. In the vein of "Borgen", a thrilling series that delves into the inner workings of democracy.
In the Australian town of Winton, Alexandra Irving, an aboriginal activist, succeeds in stopping a maniac who was shooting women in the street, and finds herself in the spotlight.
Rachel Anderson, the Prime Minister, entrusts Jonathan Cosgrove, her advisor, with the mission of convincing this heroine to run for a seat in the Senate.
Meanwhile, Jess Clarke, an Aboriginal teenager, escapes from a detention center after witnessing the death of her cellmate. Faced with Alexandra's refusal, Rachel, challenged within her own party, decides to meet the young woman…
The Enfield Mystery: now.
Based on Britain's most famous haunted house case of the 1970s, a brilliantly acted miniseries in which fantasy transcends the melancholy of reality.
The events at Enfield, which held the British press spellbound for three years before being recounted in detail in a book by Guy Playfair, inspired the efficient James Wan to release a classic horror film last June (Conjuring 2 – The Enfield Mystery). 
This miniseries by Kristoffer Nyholm (who also directed a season of The Killing), on the other hand, subtly plays on social and psychological realism, depicting the relationship between wounded people with melancholy touches.    
 

Polar Park: now.

In France's coldest village, a writer in crisis finds himself on the trail of a serial killer with a devious imagination, alongside a gendarme who's a little too Cartesian… A delicious blend of thriller and comedy, a series in the form of a snowy treasure hunt.

With Polar Park, director Gérald Hustache-Mathieu brings back to life the endearing heroes of his film Poupoupidou (2011), a mismatched duo of investigators played by Jean-Paul Rouve and Guillaume Gouix.
Your films and series to watch as of November 1st
on Netflix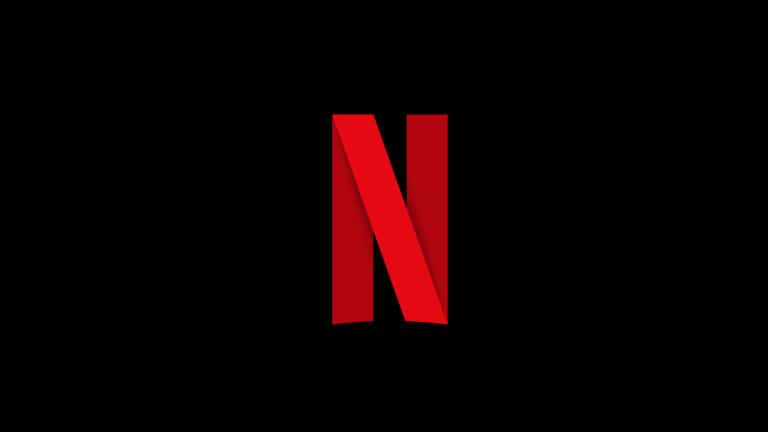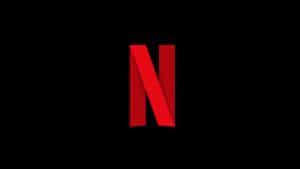 SERIES
Bodies, created by Susie Liggat, now.
Four detectives living in four different eras – 1890, 1941, 2023 and 2053 – discover the same body in London's Whitechapel district and try to solve the case.
The Crown season 6,
By Peter Morgan, Amy Jenkins, Duncan Macmillan, James Graham, Nick Payne, Tom Edge, David Hancock, Jonathan Wilson
November 16th: part I
December 14th : part II
Sex Education, season 4, Laurie Nunn, now.
The Diplomat, season 2
FILMS
All The light we cannot see, Shawn Levy, as of November 2nd.
Written by Steven Knight, creator of "Peaky Blinders", the series is based on the Pulitzer Prize-winning American bestseller All the Light We Cannot See by Anthony Doerr.
The series plunges us into occupied France during the Second World War. We follow the story of Marie-Laure, a young blind French woman who takes refuge with her father, Daniel Leblanc, in Saint-Malo. Father and daughter have fled Paris, taking with them a legendary diamond to prevent it falling into Nazi hands. They are being hunted by a pitiful Gestapo officer who is out to steal the stone. The girl's path crosses that of Werner, a German soldier, orphan and genius of electromagnetic transmissions, who is on a mission from the Wehrmacht to break the Resistance.
Starring Aria Mia Loberti, Mark Ruffalo and Hugh Laurie.
May December, by Todd Haynes, starring Cory Michael Smith, Julianne Moore, Natalie Portman, as of Dec 1st.
Yellow Door:'90s Lo-fi Film Club, Bong Joon-Hoo, now.
Fair Play, Chloe Domont, now.
Nyad , Annette Bening & Jodie Foster. As of Nov 3rd.
Nyad directed by Elizabeth Chai Vasarhelyi and Jimmy Chin (III) starring Annette Bening, Jodie Foster.
An extraordinary true story of tenacity, friendship and the triumph of the human spirit, "Unsinkable" tells a fascinating chapter in the life of world-renowned athlete Diana Nyad. 
At the age of 60, 30 years after swapping marathon swimming for a remarkable career as a sports journalist, Diana (played by four-time Oscar nominee Annette Bening) sets her sights on finally completing the awe-inspiring crossing she'd never managed to complete: the 177 km-long inlet between Cuba and Florida, also known as "Swimmer's Everest". 
Determined to become the first person to achieve this feat without a shark cage, Diana embarks on a thrilling four-year adventure, accompanied by her coach and best friend Bonnie Stoll (played by two-time Oscar winner Jodie Foster) and a dedicated team.
The Killer, David Fincher, as of November 10th
Leave the world behind, by Sam Esmail (Mr Robot), produced by Obama couple.
As of December 8th,, with Julia Roberts, Ethan Hawke & Mahershala Ali
A couple book a luxurious weekend at a Long Island villa, but the stay turns into a nightmare when the owner of the house suddenly arrives to seek refuge with his daughter, warning the family that a terrible catastrophe threatens the world. "Without telephone, television or Internet, the tenants are plunged into uncertainty. Can they really trust their hosts?
Maestro, by and with Bradley Cooper, and Carey Mulligan, as of December 27th.
Your films and series to watch as of November 1st on
Prime Video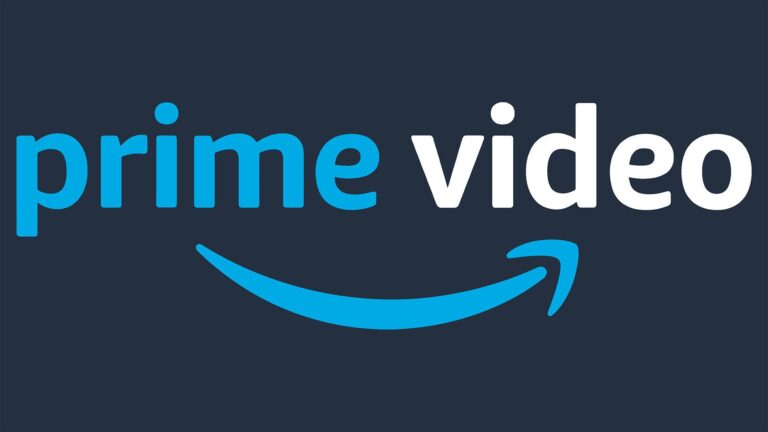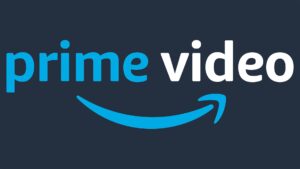 SERIES
Wilderness, by Marnie Dickens, starring Jenna Coleman & Will & Oliver Jackson-Cohen, now.
The Lost flowers of Alice Hart, Sarah Lambert.
FILMS
The Burial, by Maggie Betts, on Oct 13th
Saltburn, Emerald Fennell, Nov 24
Your films and series to watch as of November 1st
on Canal+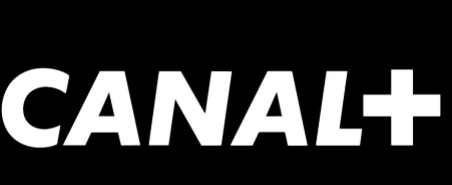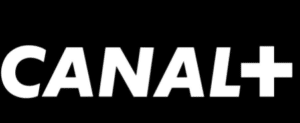 SERIES
The undeclared war, Peter Kosminsky : a must-see.
D'argent et de sang, Xavier Giannoli, now.
FILMS
Supercell, Herbert James Winterstern, as of November 1st.
West Texas.   filIt's ten years since Bill Brody, the famous tornado chaser, was swept away by a particularly devastating supercell storm.
Now his teenage son William wants to follow in his footsteps.
He finds his father's former partner, who now works for Zane Rogers.
With the late Anne Heche, sparkling in one of her last roles.
She said, Maria Schrader (I'm Your Man, Unorthodox limited series), now.
Your films and series to watch as of November 1st
on Apple TV & Canal+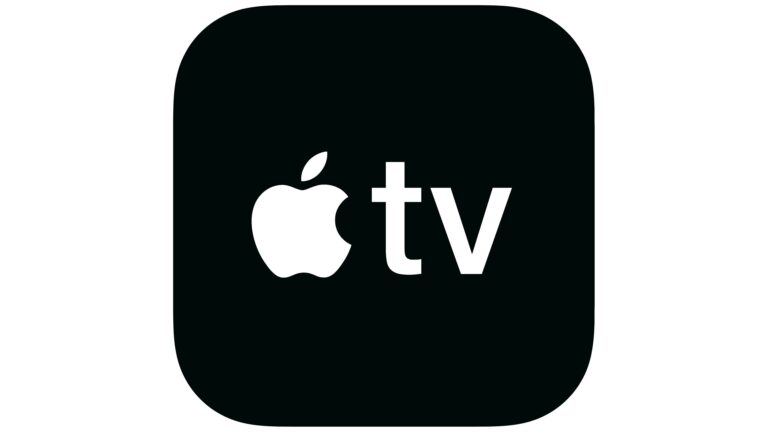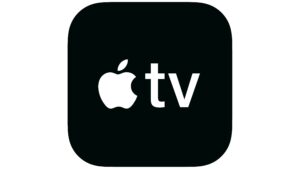 SERIES
Monarch : legacy of monsters, Chris Black & Matt Fraction, as of Nov 17th
The Changeling, Anders Engström, now!
The Buccaneers, as of November 8, series creator Katherine Jakeways and directed by BAFTA Award winner Susanna White.
Upcoming British period drama television series written by Katherine Jakeways, based on the unfinished novel of the same name by American novelist Edith Wharton, published posthumously in 1938. 
The arrival of a group of American women into 1870s London society results in a culture clash, with two differing approaches to tradition. 
FILMS
Fingernails, by Christos Nikou, avec Jessie Buckley, Riz Ahmed, and Jeremy Allen White, as of Nov 3rd.
Anna and Ryan have found true love. It's been proven by a controversial new technology. There's just one problem: Anna still isn't sure. Then she takes a position at a love testing institute, and meets Amir.
With Jeremy Allen White, Jessie Buckley & Riz Ahmed.
Your films and series to watch as of November 1st
on Disney Plus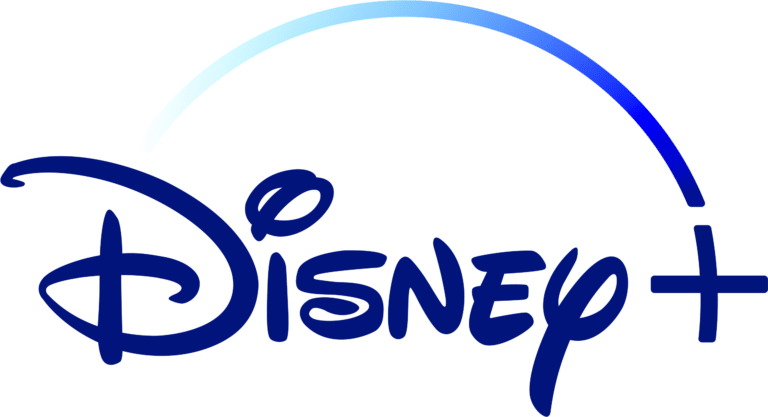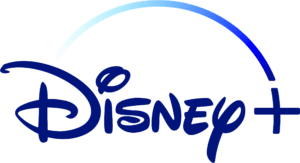 FILMS
Quiz Lady, Jessica Yu with Awkwafina, Sandra O, on Nov 3.
Anne (Awkwafina) is a brilliant young woman with a passion for game shows. She soon finds herself forced to team up with her sister Jenny (Sandra Oh) – with whom she has almost lost touch and whom life's ups and downs have not spared – to help pay off their mother's gambling debts.
When Anne's dog is kidnapped for ransom, the two have no choice but to embark on an incredible journey across the U.S. with one idea in mind: to make Anne the undisputed champion of the shows she loves so much, in order to get the money they need!
SERIES
The Bear, season 2, Christopher Storer.
The other black girl, as of September 13th, series by Danielle Henderson, adapted from eponymous novel by Dalila Harris.
Tout va bien, by Camille de Castelnau, starking Virginie Efira, Nicole Garcia, Sara Giraudeau, Bernard Le Coq, Aliocha Schneider, Yannik Landrein, Eduardo Noriega et Mehdi Nebbou, as of Nov 15.
Percy Jackson & les Olympiens, Chris Columbus, as of December 20th.
Bertie Gregory, Au plus près des animaux, now