Your weekly program as from June 28th
All the best films as from June 28th.
NEWS
Preview on July 2nd at Publicis Cinéma: "The United States of fashion designer Elie Tahari" , David Serero
Fashion designer Elie Tahari has been living the American dream for over 50 years.
He came to New York in 1971 from Israel with less than $100 in his pocket, slept on benches in Central Park and went on to build a billion-dollar fashion empire. There are thousands of fashion companies in the world, but only three have lasted more than 45 years and are still run by their founders: Giorgio Armani, Ralph Lauren and Elie Tahari.
10 films to watch during "La fête du cinéma" from July 2nd to July 5th
Download the file : Fete du cinéma
CINEMA LE BALZAC
Asterix and Obelix Mission Cleopatra, Alain Chabat's cult film released 21 years ago, is getting a makeover for a theatrical re-release on July 5 in a restored 4K version, at the price of 5 euros.
ALL YOU WANT TO KNOW ABOUT  FILMS & SERIES 
IN THEATERS & AT HOME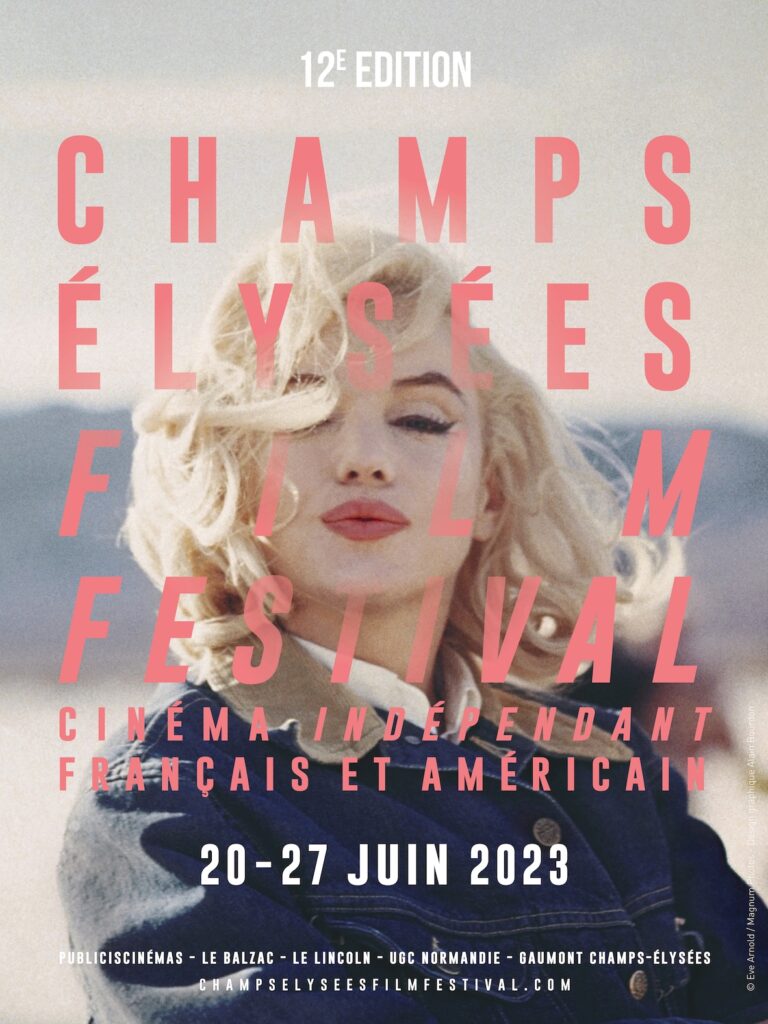 Champs Elysées Film Festival 2023
IN MOVIE THEATERS
Indiana Jones et le Cadran de la Destinée
Indiana Jones and the Dial of Destiny
June 28, 2023 / Action, Adventure
From James Mangold
With Harrison Ford, Phoebe Waller-Bridge, Mads Mikkelsen
1969. After more than a decade of teaching at New York's Hunter College, the esteemed Dr. Jones, professor of archaeology, is about to retire and enjoy some peaceful days.
This all changes after a surprise visit from his goddaughter Helena Shaw, who is in search of a rare artifact that her father once entrusted to Indiana: the famous Archimedes Dial, a relic with the power to locate temporal fissures. Helena steals the object and hurriedly leaves the country to sell it to the highest bidder. Indy has no choice but to set off in pursuit.
Farang
June 28, 2023 / Action
From Xavier Gens
With Nassim Lyes, Loryn Nounay, Olivier Gourmet
Sam is an exemplary prisoner. With only a few months to go before his release, he is diligently preparing for his reintegration into society. On leave, his past catches up with him and an accident leaves him with only one choice: escape. Five years later, he has rebuilt his life in Thailand, where he has started the family he has always dreamed of.
Vers un avenir radieux
June 28, 2023 / Comedy, Comedy drama, Drama
By Nanni Moretti 
With Nanni Moretti, Margherita Buy, Silvio Orlando
Giovanni, a renowned Italian filmmaker, is preparing to shoot his new film. But with his marriage in crisis, his French producer on the verge of bankruptcy and his daughter deserting him, everything seems to be working against him!
How to Save a Dead Friend
June 28, 2023 / Documentary
By Marusya Syroechkovskaya
Sixteen-year-old Marusya, like many Russian teenagers, is determined to end her life. Then she meets her soulmate in another millennial named Kimi. For ten years, they filmed the euphoria and anxiety, the happiness and misery of their youth, muzzled by a violent, autocratic regime within .
La Sirène
June 28, 2023 / Animation
By Sepideh Farsi
With Mina Kavani, Hadmidreza Djavdan
1980, southern Iran. The people of Abadan resist the siege by the Iraqis. Omid, 14, has decided to stay put, but as the stranglehold tightens, he tries to save his loved ones by fleeing the city aboard an abandoned boat.
Passages
June 28, 2023 / Drama, Romance
From Ira Sachs
With Franz Rogowski, Ben Whishaw, Adèle Exarchopoulos
The story of two men who have been together for fifteen years and what happens when one of them has an affair with a woman.
Elle s'appelle Barbara
June 28, 2023 / Drama 
By Sérgio Tréfaut
With Joana Bernardo, Hugo Bentes, Lola Dueñas
Barbara, a young woman, has followed her husband to Iraq, where he has become a Daech fighter. Three years later, her life has changed radically and she now lives in a jihadist prison camp. After her husband's execution, she will soon be tried by the country's courts.
Dernière séance à Bucarest
June 28, 2023 / Drama
By Ludi Boeken
With Paul Diaconescu, Cristian Balint, Julia Levy-Boeken
1955. Eliahu B., a young Israeli soldier of Romanian-Jewish origin, is tried by the Israeli Court Martial. Two and a half years earlier, he had learned that his father's murderer, an officer in the Romanian Iron Guard, had taken refuge in the French Foreign Legion after the war.
He decided to desert from the Israeli army in order to find him… and carry out his plan in the swamps of Indochina.
La Salamandre
From Alexandre Carvalho
With Marina Foïs, Maicon Rodrigues, Anna Mouglalis
Catherine visits her sister Aude in Recife, Brazil, shortly after the death of their father. There, she meets Gil, a young Brazilian street boy. In his contact, and in this foreign environment, she regains a taste for long-forgotten sensations and finds the possibility of reinventing herself.
Movies to come (and we are looking forward to it):
Mission: Impossible Dead Reckoning Part One
Oppenheimer,  Christopher Nolan, next July 19th
Dune 2, Denis Villeneuve, next November 3rd
Hypnotic, Robert Rodriguez
The Color Purple, Blitz Bazawule ("Black Is King," "The Burial of Kojo") and produced by Oprah Winfrey, Steven Spielberg, Scott Sanders and Quincy Jones. Expected December 25th.
Bottoms, Emma Seligman
 TIPS ON MOVIE WRITING 
Scott Myers : Go into the story
FILMS PROGRAM ON TV AS FROM JUNE 28TH
Mercredi- Wednesday 28
Arte : Un flic
L'Équipe : Apollo 13
CStar : The lost city of Z
Jeudi – Thursday 29
Canal + : Foundation
Arte : Maîtres et valets
M6 :Mission impossible : protocole fantôme
Vendredi – Friday 30
Arte : Le terreau de la colère
France 5 :Le cercle rouge
Dimanche – Sunday 2
France 2 : Mission Impossible : Rogue Nation
Arte : La couleur pourpre

Lundi – Monday 3
Canal + : Gangs of London (série)
Arte :  Aviator
France 3 : La cage dorée
France 2 : Black Mirror (série)
Mardi – Tuesday 4
Canal + : Ouistreham
Mercredi- Wednesday 5
Arte : Moka
TF1 : Le dîner de con
 FILMS & SERIES ON ARTE AS FROM JUNE 28TH
FILMS
Flatland – trois horizons
In South Africa, a policewoman pursues a young murderess on the run in the desert…
At the crossroads of western, road movie and film noir, a work of exceptional visual power from young South African director Jenna Cato Bass.
L'amour à rebours
After an arranged marriage, Mina feels lost in Germany, where she has joined her Iranian husband…
Director Susan Gordanshekan, whose parents were themselves involved in an arranged marriage, paints a sensitive portrait of two people torn between the values of their upbringing and the freedom of the Western way of life.
Docs
Pussy, Pleasure, Power ! Le désir féminin dans la pop culture
As female pleasure takes on an increasingly important role in pop song, how do women receive these messages of "positive sexuality" without taboos? Find out in this documentary that celebrates the intimate.
Series
Maîtres et Valets
An English aristocratic couple takes possession of an elegant London mansion.  To maintain her position, Lady Holland must recruit the finest servants. In the vein of Downton Abbey, the series Maîtres et valets explores the lives of tragi-comic characters against a historical and social backdrop.
Raven, Maciej Pieprzyca
A quiet, tortured investigator struggles between child abduction and corruption in the Polish police force.
Short movies
27 Flóra Anna Buda
At the age of 27, Alice still lives with her parents and has no private life or love life. After falling into a coma following a bicycle accident on the way home from her birthday party, she realizes it's time to leave the nest…
"27" won the Palme d'or for short film at the Cannes 2023 Film Festival.
The forest of Mademoiselle Tang
After "Funan", awarded the Cristal for feature film at the Annecy Festival in 2018, Denis Do sweeps through two centuries of Chinese family history in a superb animated film.
All films as from June 28th

on Netflix
Arnold, Lesley Chilcott (An Inconvenient Truth) & Allen Hughes (The Defiant Ones), now.
Never Have I ever, final & season 4, now !
Black Mirror, S6 , now
All films as from 

June 28th

on 
Prime Video
Good Omens S 2, Neil Gaiman, as of July 28th.
The Lost flowers of Alice Hart, Sarah Lambert, as of August 4th.
All films as from June 28th
on Canal+
Avatar, la voie de l'eau, James Cameron, now.
PLANCHA, Eric Lavaine. June 16th.
I WANNA DANCE WITH SOMEBODY, Kasi Lemmons, June 21st
LE NOUVEAU JOUET, James Huth, June 23rd
LE PARFUM VERT, Nicolas Pariser, June 27th
All films as from June 28th

on Apple TV & Canal+
Silo, Graham Yost: go for it!
The crowded room, Akiva Goldsman,  with Tom Holland.
All films as from June 28th on Disney Plus
Chevalier, Stephen Williams, now
Secret Invasion, Kyle Bradstreet, as of June 21st
Great expectations,Brady Hood, as of June 28th.
The Bear, season 2, Christopher Storer, as of July 21st.
Ahsoka, Jon Favreau & Dave Filoni, as of August 23rd