Films as from January 11th
All films as from of January 11th.
Best 2022 films
As Bestas, Rodrigo Sorogoyen
La Nuit du 12, Dominik Moll
Les Nuits de Mashaad, Ali Abbasi
Armageddon Time, James Gray
Revoir Paris, Alice Winocour
She said, Maria Schrader
Close, Lucas Dhont
La Conspiration du Caire, Tarik Saleh
The Woman King, Gina Prince-Bythewood
E.O,  Jerzy Skolimowski
Triangle of sadness (sans filtre), Ruben Östlund
My name is Gulpilil, Molly Reynolds
Tout le monde aime Jeanne, Céline Devaux
Nope, Jordan Peele
All eyes off me, Hadas Ben Aroy
Libertad, Clara Roquet
Seule la terre est éternelle, François Busnel et Adrien Soland
Amsterdam, David O. Russell
New trailers
LES GARDIENNES DE LA PLANÈTE, on February 22nd.
Oppenheimer, Christopher Nolan
Barbie, by Greta Gerwig, on July 21st, 2023
Indiana Jones and the Dial of Destiny, James Mangold ("Ford v Ferrari," "Logan").
With Phoebe Waller-Bridge ("Fleabag"), Antonio Banderas ("Pain and Glory"), John Rhys-Davies ("Raiders of the Lost Ark"), Shaunette Renee Wilson ("Black Panther"), Thomas Kretschmann ("Das Boot"), Toby Jones ("Jurassic World: Fallen Kingdom"), Boyd Holbrook ("Logan"), Oliver Richters ("Black Widow"), Ethann Isidore ("Mortel") and Mads Mikkelsen ("Fantastic Beasts: The Secrets of Dumbledore").
Music by John Williams, expected June 30th
1923, Taylor Sheridan, with Harrison Ford & Helen Mirren.
The three Musketeers, by Martin Bourboulon with François Civil, Vincent Cassel, Romain Duris, Pio Marmaï & Eva Green.
In April 2023.
Babylon, by Damien Chazelle, with Brad Pitt & Margot Robbie.
Inside, by Vasilis Katsoupis with Willem Dafoe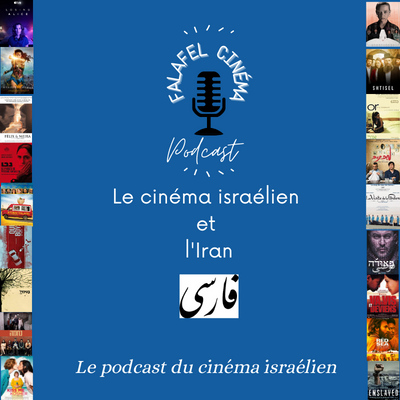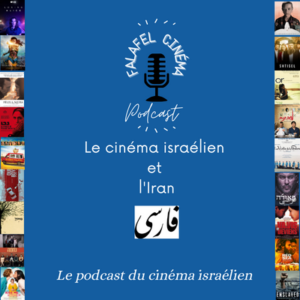 ALL YOU WANT TO KNOW ABOUT  FILMS & SERIES IN THEATERS & AT HOME
Golden Globes Award
Click below:
Series, films, all the best of 2022
Click below:
Series, films, what to expect in 2023
Click below:
All films as from January 11th  
January 11th best films
L'Immensita, Emanuele Crialese, avec Penelope Cruz
Grand marin, Dinara Drukarova.
With Dinara Drukarova, Sam Louwyck, Björn Hlynur Haraldsson
Lili has left everything behind to go to the end of the world to realize her dream: fishing in the northern seas.  She persuades Ian, a trawler captain, to give her a chance and embarks on the Rebel. Lonely and elusive, the one nicknamed "Sparrow" is the only woman on the crew.
L'Envol,  Pietro Marcello
With Raphaël Thiéry, Juliette Jouan, Louis Garrel
Somewhere in northern France, Juliette grows up alone with her father, Raphaël, a soldier who survived the First World War. One summer, the young girl meets a magician who promises that scarlet veils will one day take her away from her village.
The Novice, Lauren Hadaway
With Isabelle Fuhrman, Amy Forsyth, Dilone.
Alex Dall, a lonely girl consumed by a need to succeed, decides to join her university's rowing club. As soon as she arrives, she wants to join the best crew by any means necessary, including going beyond her own physical and mental limits even if it means alienating her teammates.
La Ligne,  Ursula Meier
With Stéphanie Blanchoud, Valeria Bruni Tedeschi, Elli Spagnolo
After violently assaulting her mother, Margaret, 35, must submit to a strict restraining order while awaiting trial: she is not allowed to contact her mother for three months, nor to come within 100 meters of the family home.
Au revoir le bonheur,  Ken Scott
With François Arnaud, Antoine Bertrand, Louis Morissette
At their father's funeral, four brothers who have nothing in common promise to put their differences aside to pay their last respects. Accompanied by their wives and numerous children, they go to the family summer house to say their last goodbyes…
Swing Rendez-vous, Gérome Barry
With Gérome Barry, Tatiana Eva-Marie, Estéban
Théodore, a shy young Parisian, discovers the existence of a song with supernatural powers, an old jazz standard from the 1920s that acts as a love elixir on the person who hears it. Wishing to charm Amandine, whom he believes to be the woman of his life, Theodore sets out to find the score.
Rewind And Play, Alain Gomis
Alain Gomis found previously unseen footage of a French television show with the genius pianist and composer Thelonious Monk in 1969. From these rushes, he reconstructs a film showing an invisible Monk, who struggles in his own way against the stereotypes that have developed around him.
Natural Light, Dénes Nagy
With Ferenc Szabó, László Bajkó, Tamás Garbacz
1943, the Soviet Union is under German occupation. Semetka, a Hungarian peasant, is enlisted as a second lieutenant in a special unit that tracks down Russian partisan groups. On the way to an isolated village, his company comes across the enemy.
Movies to come (and we are looking forward to it):
The Last of Us, Craig Mazin & Neil Druckmann
The Idol 
Created by Abel "the Weeknd" Tesfaye, Reza Fahim, and Sam Levinson for HBO.
Houria, Mounia Meddour
The patient official, Joel Fields and Joe Weisberg
God's creature, Saela Davis & Anna Rose Holmer , with Emily Watson, Paul Mescal, & Aisling Franciosi
The Son, Florion Zeller
WEEKLY TIPS & OPINIONS ABOUT MOVIES 
BY  MOVIE DIRECTORS,  WRITERS, SCREENWRITERS, DIRECTORS, COMPOSERS…
Video: 10 Screenwriting Tips from Christopher Nolan  by Scott Myers
Walter Murch and The Rule of Six. When this notable figure in cinema…  by Scott Myers
FILMS PROGRAM AS FROM JANUARY 11TH
Mercredi – Wednesday 11
Canal + : Hip Hop Symphonique
Arte : Mademoiselle de Joncquières, Emmanuel Mouret
France 4 : Buena Vista Social Club
Jeudi – Thursday 12
Arte : Jeu d'influence (série)
Friday – Vendredi 13
France 3 : La folle histoire de Louis de Funès
Arte : Du sang sur la forêt, Torsten C. Fischer : A private detective who was able to leave Soviet Romania for West Germany in the 1980s is asked to return to his homeland to investigate a missing person case. An ecological thriller and a moving journey.
Sunday – Dimanche 15
France 2 : Millénium : ce qui ne me tue pas
Arte : Donnie Brasco
Monday – Lundi 16
France 2 : Vortex
France 4 : Youssou N'Dour au Bataclan
Tuesday- Mardi 17
Canal Plus : Les jeunes amants
Wednesday – Mercredi 18
Canal + : Le Tailleur
Arte : L'Apparition
5. AS FROM JANUARY 11TH 

 FILMS & SERIES ON ARTE
Films
January 9 at 10:40 pm and on arte.tv until 7/07
Ida Lupino was a star actress, dear to Raoul Walsh who gave her her most beautiful roles, and the most prolific director that Hollywood has known after the war. In four films and a documentary, a tribute to an avant-garde feminist who brought to the screen subjects that the studios did not dare to tackle such as bigamy, rape or abortion.
"E.T.", an intimate blockbuster, Clélia Cohen, Antoine Coursat (doc)
1982. A film accomplishes the triple achievement of giving birth to an emblematic character of the pop culture, of revolutionizing the science-fiction cinema and of moving to tears the whole world. Let's take a look at the paradoxical "E.T., the Extra-Terrestrial", both a blockbuster and an intimate work, probably Steven Spielberg's most personal. 
Ibiza – The Silent Movie
Directed by Julien Temple ("Absolute Beginners") and with music by DJ Fatboy Slim, an experimental and humorous film that brings together the millennial history of Ibiza and its festive modernity.
Charlie Chaplin, the composer, Dominik Wessely
Charlie Chaplin, the "man-orchestra" of the cinema, producer, director and actor, was also a formidable composer of soundtracks. This documentary reveals how he knew how to make the music of his films a whole language
Series
As of ​January 6 for 9 months
The two seasons of the Norwegian series "Acquitted" on arte.tv:
Accused and then acquitted of the murder of his girlfriend at the time, Aksel Nilsen had to leave his city to start a new life. But twenty years later, he has to settle down again and prove his innocence. But twenty years later, he has to move back and prove his innocence again, because resentments remain and the victim's relatives have not forgotten anything… Created by Anna Bache-Wiig and Siv Rajendram Eliassen (State of Happiness).
All films as from January 11th

 

on Netflix
Glass Onion, Rian Johnson, now.
White Noise, Noah Baumbach. Adapted from novel by Don DeLillo with Adam Driver & Greta Gerwig, now.
The sinner, season 4, on January 20th.
Fauda, season 4, on January 20th.
En Place. With Jean-Pascal Zadi, Eric Judor, Benoît Poelvoorde. On January 20th.
All films as from January 11th

 

on 
Prime Video
All films as from January 11th

 on Canal+
Bloodland season 2, on January 9th.
Doctor strange in the multiverse of Marvel, on January 13th.
All films as from January 11th

on Apple TV
Shrinking, Jason Segel and Bill Lawrence & Brett Goldstein, as of January 27th
This winter
Sharper, on February 23rd.
All films as from January 11th on Disney Plus
Chippendale, by Robert Siegel, on January 11th, 2023
The Mandalorian, season 3 (2023)
Extraordinary : A hilarious sitcom mixing superpowers and British humor, written by Emma Moran and produced by the team behind Killing Eve. Starting January 25.
The Mandalorian saison 3, le 1er mars 2023
The Little Mermaid 2, Rob Marshall, forecast on May 2023.
All films as from January 11th on

 

Lionsgate
Dangerous Liaisons, Harriet Warner ;Alice Englert, Nicholas Denton, Lesley Manville, now.