What films to watch as from July 13th
Your films as from July 13th
Tribute to James Caan
Podcast
Israeli actress Shira Haas gets the lead role in a new Netflix series called "Bodies" (source Deadline)
Adapted from a graphic novel alongside Stephen Graham ("Crime Empire"), she will play with Kyle Soler and actor Jacob Fortune Lloyd ("The Queen's Gambit").
The series tells the story of four detectives who solve murders in London at different times. Shira Haas will play the role of Detective Maplewood, an amnesiac from the post-apocalyptic 2050s. 
She will also soon star in a television miniseries about the life of Golda Meir, produced by Barbara Streisand. Shira will play the role of the former Israeli Prime Minister.
Shira Haas was the first Israeli woman to be nominated for an Emmy Award in the category of Lead Actress in a Miniseries, and has also been nominated for a Golden Globe Award. She was also recently a member of the jury at the "Series Mania" International Series Festival.
Listen to the Shira Haas podcast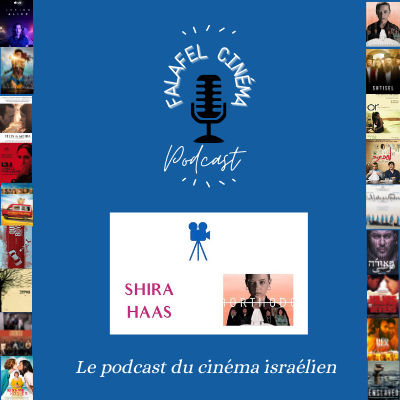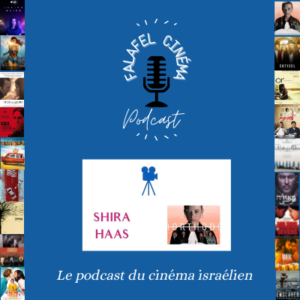 Emmy Award Nominations
HBO's Succession leads the race for the Emmy Awards, the equivalent of the Oscars for American television, with 25 nominations in total.
Other nominations include Stranger Things, Ozark and Better Call Saul.
The 2020 winner, Succession, will also face the South Korean series Squid Game, broadcast on Netflix, a dark and violent denunciation of the abuses of capitalism that made history as the first non-English language production to compete in the flagship drama series category.
Awards ceremony on September 12
The White Lotus (HBO), a satire of hypocrisy and superficiality among the wealthy guests of a luxury hotel in Hawaii, which also received 20 nominations.
The young Zendaya, already an Emmy winner in 2020 for Euphoria, is nominated twice in the Best Actress category and also holds the record as the youngest woman nominated in the Young Producer category;
Ted Lasso (Apple TV+), last year's winner, is in pole position with 20 nominations for the comedy category, while The Fabulous Mrs. Maisel, Barry, Hacks and Only Murders in the Building each received 17 nominations for this 74th edition.
CINÉMA AT THE BALZAC THEATER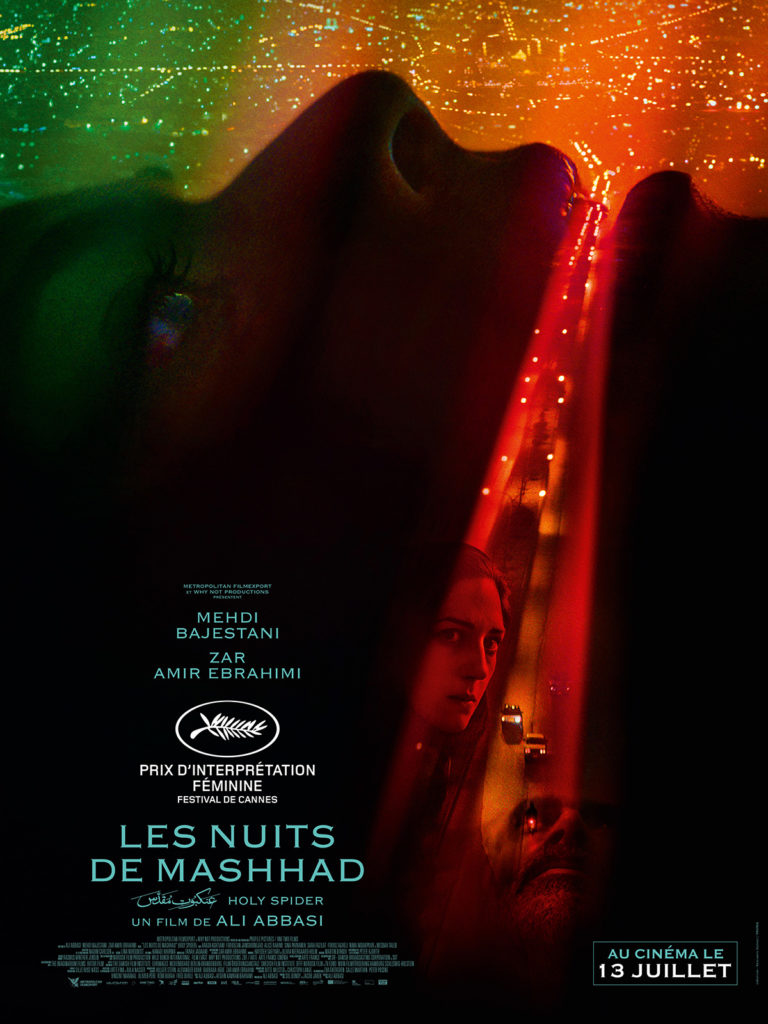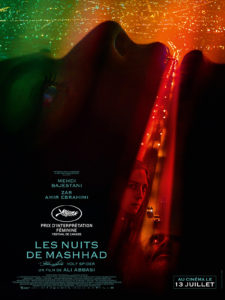 ALL YOU WANT TO KNOW ABOUT  FILMS & SERIES IN THEATERS & AT HOME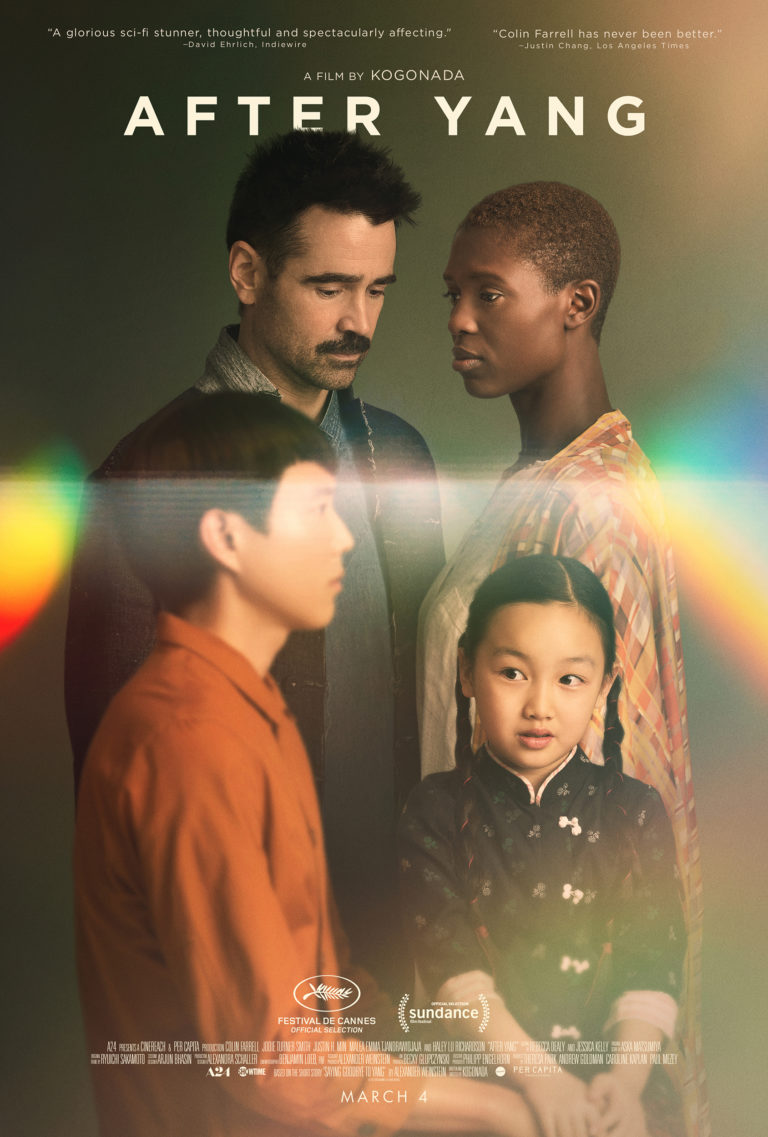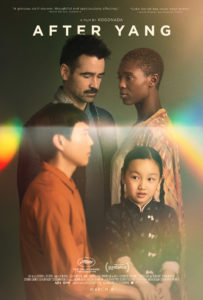 After Yang, produced & directed by Kogonada
Synopsis
Adapted from the American short story Saying Goodbye to Yang by Alexander Weinstein.
In the near future, every household has a domestic android, called "techno-sapiens". In Jake's family, his name is Yang, and he watches over young Mika, acting as a tutor, friend and confidant for this adopted Chinese girl.
When his young daughter's beloved companion, an android named Yang, breaks down, Jake looks for a way to fix it. In the process, Jake discovers the life that has unfolded before him as he reconnects with his wife and daughter.
Review
I was waiting for this film for a long time. Maybe too much and I was disappointed.
If it is very beautiful, and if the actors, Colin Farrell, Jodie Turner-Smith (discovered in Queen & Slim) and especially Justin H. Min are impeccable, the rhythm of the story is very slow and we wait desperately for something to happen.
A hint of plot suggests some action that doesn't come and apart from a nice statement about artificial intelligence, memory and clones, we come out with frustration, the only captivating moment of the movie being the back-story of this android full of love for the people he helps.
Currently in theaters.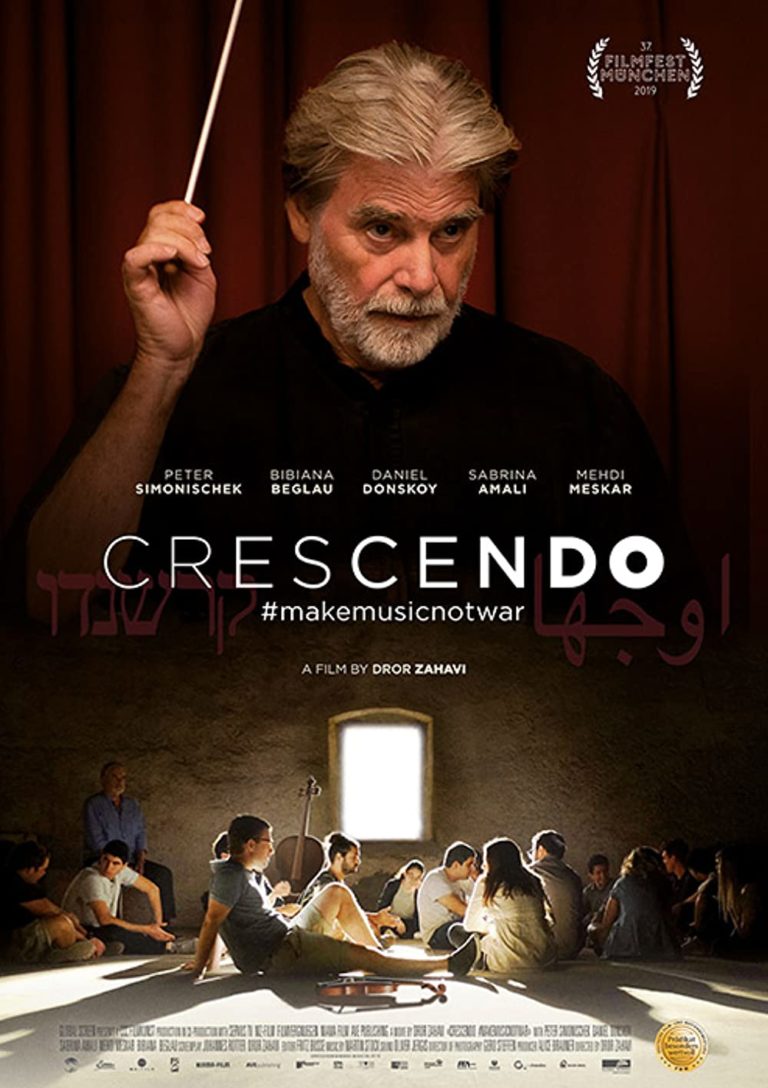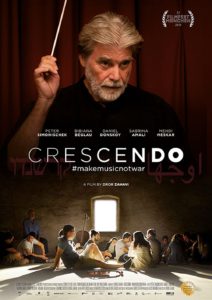 Crescendo, Dror Zahavi
Synopsis
Synopsis
Eduard Sporck, a world-renowned conductor, agrees to found an orchestra for young Israelis and Palestinians.
He is quickly confronted with young musicians who have grown up in a state of war and repression… and far from being in harmony.
Review: Make music not war
"The story is fictional, but there have been orchestras composed of Israelis and Palestinians. Perhaps the best known is the West-Eastern Divan Orchestra led by Daniel Barenboim and academic Edward Said."
"The deepest hatred is the hatred that Jews have for Germans," says Dror Zahavi.
He qualifies this by adding that it can also be seen as an example of resilience. 
"When you live in a context of conflict, you think you can't overcome the situation.
That's why we characterized the conductor in this way. I think it is important to explain to young people born in the midst of the Israeli-Palestinian conflict, who sometimes have no hope for peace, that greater antagonisms can be resolved." (Extract from the press kit)
Two sides, two stories, two pasts. How to overcome the hatred inherited from father to son?
If one knows that music is a universal language, is that good enough to overcome these differences?
Through a progressive pedagogy which reveals the extreme violence hidden deep inside each of the characters, the conductor tries to make these young people who hate each other without knowing each other to perform together.
This compelling, honest and committed film is obviously served by a very beautiful music.
At the Munich International Film Festival on July 3, 2019, it received a 10-minute standing ovation.
With Peter Simonischek, Austrian actor devoted, revealed to the international public in Toni Erdmann (2016) nominated for an Oscar, Daniel Donskoy as Ron, Sabrina Amali , Layla,Mehdi Meskar , Eyan Pinkovich as Shira.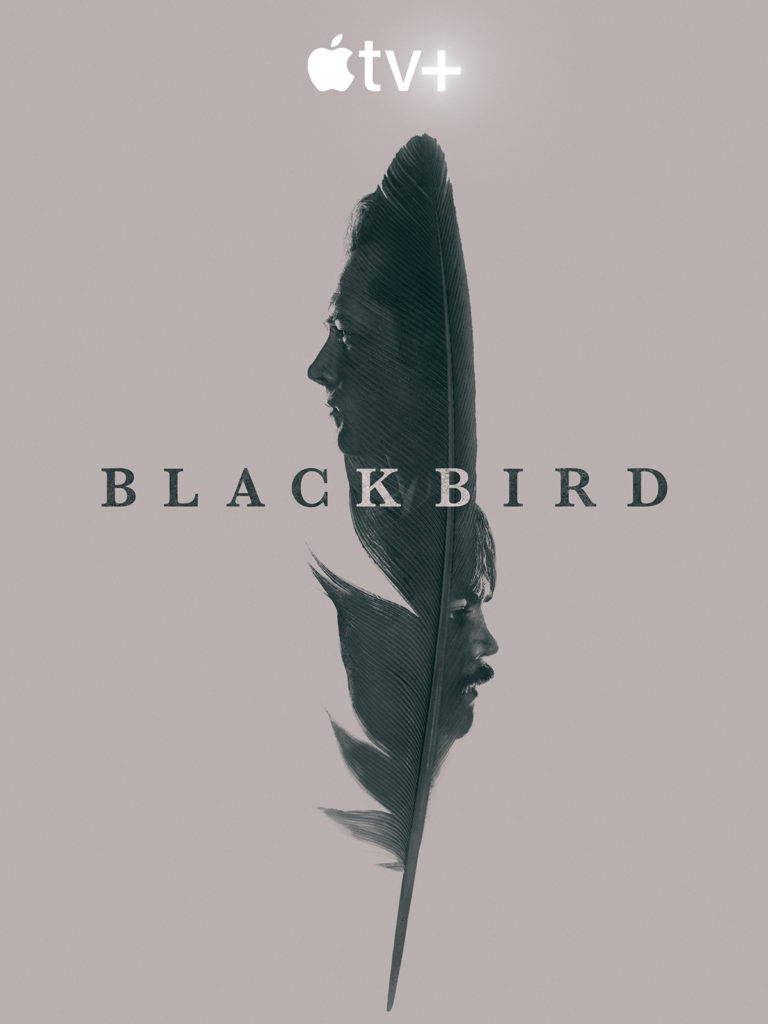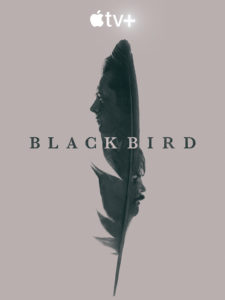 Black Bird, Dennis Lehane
Synopsis
Starring Paul Walter Hauser (Larry Hall) and Taron Egerton ( James "Jimmy" Keene) in "Black Bird,".
To reduce his sentence, a drug dealer must take a confession from a serial killer in prison.
The series
Although only two episodes are available on AppleTV, the setting and the two main characters already immerse us in the tense atmosphere of this series adapted from James Keene's "In with the Devil: a Fallen Hero, a Serial Killer, and a Dangerous Bargain for Redemption" and promises to be a success.
Created by Dennis Lehane (the talented writer of thrillers adapted to the screen such as "Shutter Island", "Gone, Baby, Gone", "Mystic River"...), Black Bird stars some prodigious actors:
Taron Egerton seen in Kingsman: The Secret Service and especially Rocketman, in the role of Jimmy the drug dealer with a well placed father,
Paul Walter Hauser seen in Blackkklansman, I, Tonya, revealed and rewarded for his role in Richard Jewell, and who plays serial killer Larry Hall,
The giant Ray Liotta, who disappeared recently, revealed in "Goodfellas" and at the top of his game in "Black Bird".
And finally Greg Kineear as a justice-loving policeman, determined to convict Larry Hall.
Sepideh Moafi, the main actress of this series and seen in The L Word: Generation Q plays the role of Lauren McCauley, investigator, to this small world of machos.
The camera moves from one story to another and reminds us of Jonathan Demme's very good film "The Silence of the Lambs". The suspense is palpable and like the series "Mindhunter" on Netflix captivates and fascinates us.
Will the serial killer be convicted?
This series is inspired by real facts.
Series broadcast on Apple TV. 
2 episodes. 1 every Friday.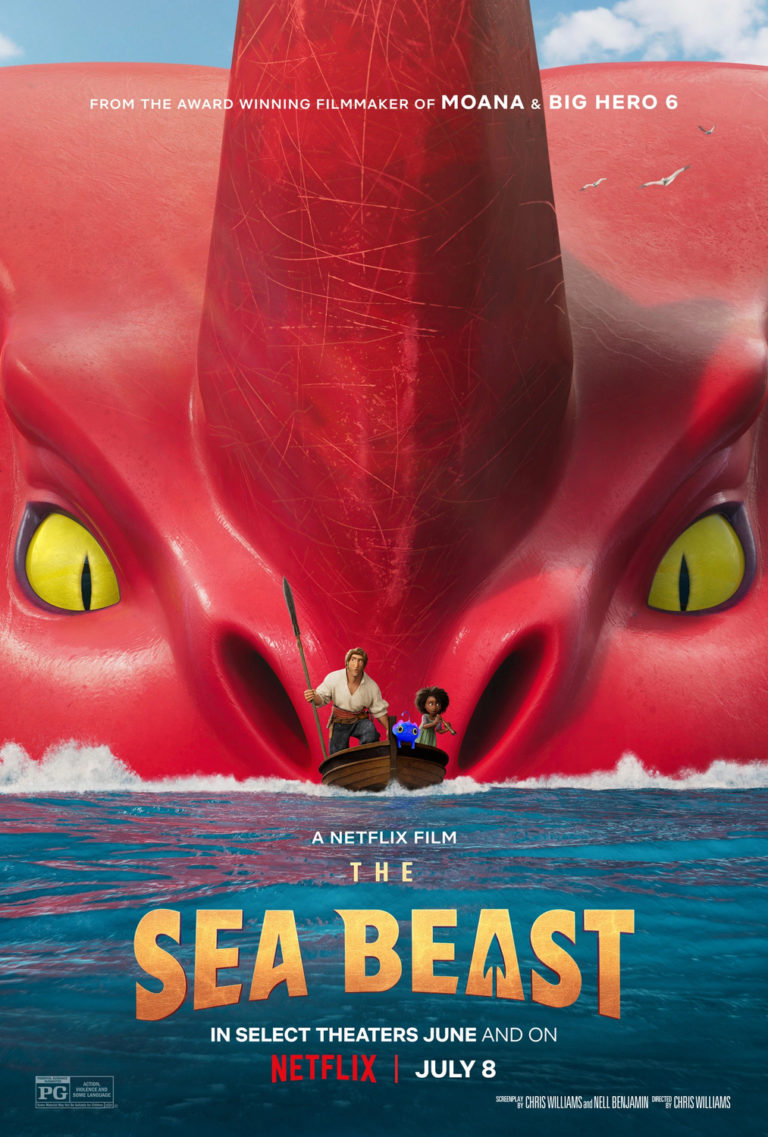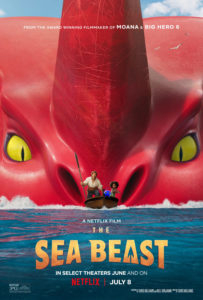 The sea beast, Chris Williams
Synopsis
In a time when terrifying beasts roamed the seas, monster hunters were heroes.
And none were more beloved than the great Jacob Holland. But when young Maisie Brumble embarks on his legendary ship, he finds an unexpected ally.
Together they embark on an epic journey into uncharted waters and make history.
Review
What if the story wasn't the one we're told.
Young Maisie, whose parents died as heroes during a monster hunt, questions everything and her absolute dream is to sail alongside the great Jacob.
She runs away from the orphanage and secretly embarks on the ship "The Inevitable".
This fabulous animated film takes you on an adventure worthy of Jules Vernes and Spielberg.
The chiseled dialogues interpreted by two endearing characters, Maisie (Zaris-Angel Hator) and Jacob (Karl Urban) will make you want to watch animated films more often.
And if the fashion today is to criticize Netflix, the platform still proves that it has a bright future ahead.
"The Sea Beast" is directed by Chris Williams, award-winning for "Vaiana" and "The New Heroes", also an actor, animator, writer and producer.
NOW ON NETFIX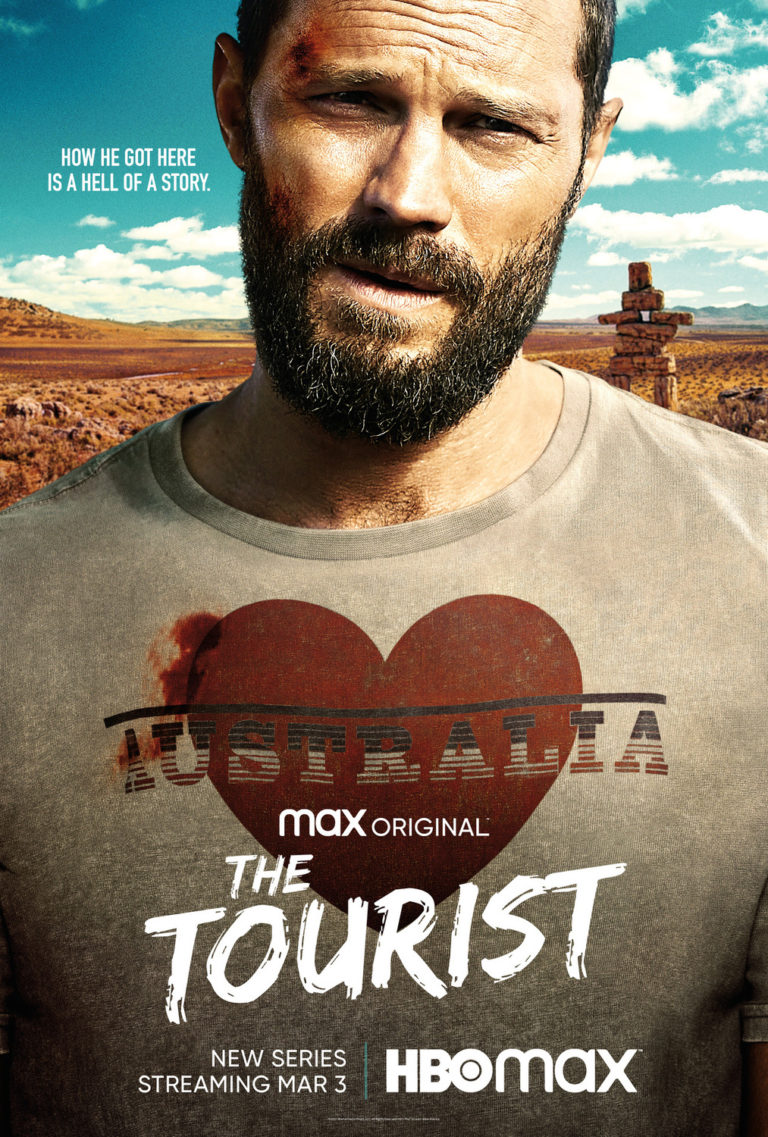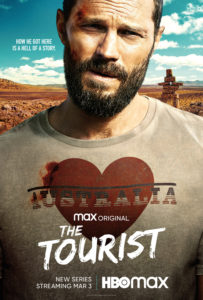 The Tourist, Harry & Jack Williams
Synopsis
In the Australian outback, a man (Jamie Dornan) is driving along when a semi-truck comes out of nowhere, chases him and ends up hitting him hard. When he wakes up, he can't remember anything, not even his name.
Helen Chambers (Danielle Macdonald), a police officer in training, is sent to the hospital to question him.
Review
My favorite of the week!
This series starts like "Duel", the movie that revealed Spielberg and doesn't lose its qualities until the end.
Directed by Daniel Nettheim and Chris Sweeney, "The Tourist" tells a quest, the one of an amnesiac character who tries to gather his memories and to understand why someone is ready to do anything to kill him.
Funny (one thinks sometimes of the Cohen Brothers but it's been a long time since they made me laugh), violent at times, a love story is born as the episodes go on and it's not with the one you think.
The main actor, Jamie Dornan (seen in "Fifty Shades of Grey") is surrounded by two great actresses, one of which is my favorite, Danielle Macdonald (seen in the series Unbelievable on Netflix) who plays a young police officer who wants to become an investigator, complexed by her weight and constantly harassed by her fiancé and Shalom Brune-Franklin in the role of a waitress who knows more than she lets on about this man's past.
The Australian desert looks ultimately very sympathetic. The series is punctuated with naive, generous and bushy characters and it is a treat.
This series is available on France 2, yes you read well on France 2. And if you are subscribed to the newsletters, you have been informed!
A must see! And don't forget, eat burritos!
On France TV in replay. 6 episodes.
FILMS TO WATCH IN YOUR MOVIE THEATERS AS FROM JULY 13TH
This week :
Holy Spider, Ali Abbasi
Rifkin's Festival, Woody Allen
La nuit du 12, Dominik Moll
Love & Thunder, Taika Waititi
Best movies of the summer & later (and we are looking forward to it) : 
Le Rapport Auschwitz, on July 27th, Noël Czuczor, Peter Ondrejička, John Hannah
Beast, by Baltasar Kormákur, on August 19th, with Idris Elba
Là où chantent les écrevisses, Olivia Newman, with Daisy Edgar-Jones, on August 17th,
Nope,  Jordan Peele, on August 5th.
With: Daniel Kaluuya , Barbie Ferreira , Michael Wincott , Steven Yeun , Keke Palmer , Brandon Perea, Terry Notary , Andrew Patrick Ralston , Donna Mills , Jennifer Lafleur
Houria, Mounia Meddour
The woman king, Gina Prince-Bythewood      
Remarkable story of the Agojie, the all-female unit of warriors who protected the African Kingdom of Dahomey in the 1800s with skills and a fierceness unlike anything the world has ever seen.
Inspired by true events, The Woman King follows the emotionally epic journey of General Nanisca (Oscar®-winner Viola Davis) as she trains the next generation of recruits and readies them for battle against an enemy determined to destroy their way of life. Some things are worth fighting for…
Screenplay by Dana Stevens and Gina Prince-Bythewood
Simone Le Voyage du siècle, Olivier Dahan  
With  Elsa Zylberstein, Rebecca Marder, Élodie Bouchez, Judith Chemla, Olivier Gourmet, Mathieu Spinosi. And also Sylvie Testud & Philippe Torreton.
Three thousand years of longing, George Miller, on August 24th
House of the dragon, George R. R. Martin & Ryan Conda, on August 21st
WEEKLY TIPS & OPINIONS ABOUT MOVIES 
BY  MOVIE DIRECTORS,  WRITERS, SCREENWRITERS, DIRECTORS, COMPOSERS…
Writing Monologues. Don't do it… unless your character… by Scott Myers 
Being and Writing in the Moment. Time is a mystery, especially in a… by Scott Myers
How do I know if it's too much or too little scene description? by Scott Myers 
4.  

TV PROGRAM AS FROM JULY 13TH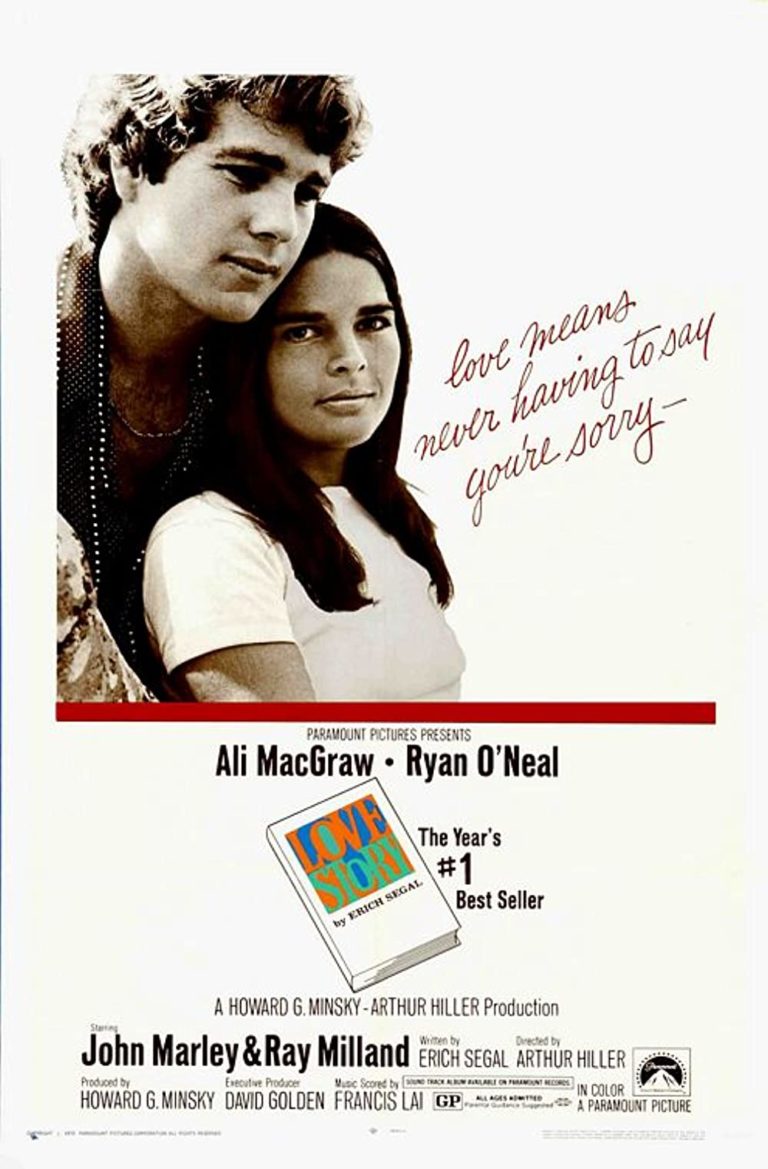 Wednesday – Mercredi
Arte : La belle saison
Thursday – Jeudi
Arte : Berlin 63
Sunday – Dimanche
Arte: Love Story
Monday – Lundi
Arte : Fatale
Canal Plus : Les Olympiades
Wednesday – Mercredi
Arte : Partir
5. 

BEST DOCUMENTARIES, FILMS & SERIES AS FROM JULY 13TH ON ARTE
Documentary
Lee Miller, Model and war photographer, Teresa Griffiths
Against the social conventions imposed on the women of her time, Lee Miller (1907-1977) was an artist as comfortable in front of the lens as behind it.
Films
Cela s'appelle L'aurore, Luis Buñuel
Following his conscience, a doctor defies the established order… With Georges Marchal and Lucia Bosè
Animation
Mommy, what's wrong with the dog, Lola Lefevre
Gwen is a young girl of only 11 years old. She lives alone with her parents and her dog.
She is a curious pre-teen, especially about sex. Gwen feels that her body is changing: her hair is growing, new fluids are coming out of her body and fantasies are coming into her head. The dog's behavior has also changed.
One night, she catches him laughing. Maybe they are not so different?
Series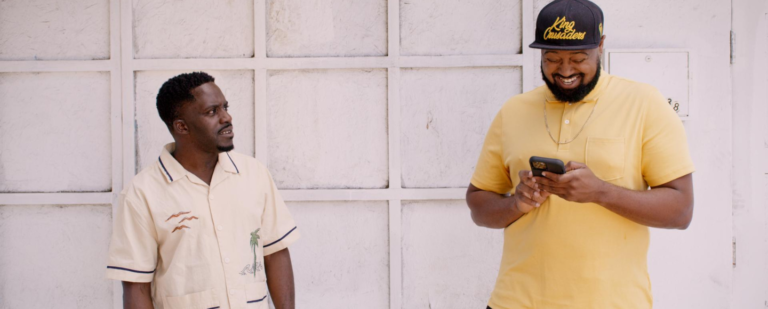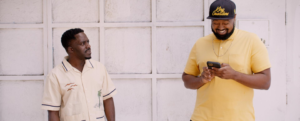 Lost in California by Mathieu Rochet
After "Lost in Traplanta", a new chapter opens for this series, between fiction and documentary, exploring with humor the hip hop culture. This time, Larry (Kody Kim) investigates in Los Angeles, to unearth a mythical and long-awaited album by Dr. Dre.
Larry, a Frenchman living in Los Angeles, takes us into the culture of Gangsta Rap by following in Dr. Dre's footsteps.
Best series & films as from July 13th 

on 

Netflix
The Gray Man, by Russo brothers, with Ryan Gosling, Ana de Armas & Chris Evans, on July 22nd.
Persuasion, Carrie Cracknell, with Dakota Johnson, on July 15th.
Blondes, with Ana de Armas by Andrew Dominik.
Mathilda, the musical, Matthew Warchus
Best series & films as from July 13th

 

on 
Prime Video
The Terminal List, Antoine Fuqua, Ellen Kuras : now
My Policeman, Michael Grandage with Harry Styles, Emma Corrin (The Crown). This fall.
Life Itself, Dan Fogelman (This is Us)
Synopsis
Starring Oscar Isaac and Olivia Wilde, Life Itself tells an epic love story that spans decades and continents. A gripping multi-generational drama from the creator of the hit series This is us.
In love since college, Will and Abby, two young New Yorkers, get married. As they prepare to become parents, their trajectory becomes intertwined with other destinies. Dylan, a troubled young woman trying to ease her pain, Irwin, who is raising his granddaughter in a dangerous world, Mr. Saccione, a wealthy Spanish landowner, and his steward Javier, surrounded by his wife Isabelle and their son Rodrigo.
Harry Palmer : The Ipcress File, John Hodge
6 épisodes
Berlin, 1960s. The criminal Harry Palmer settles in Germany. An intelligence officer offers him a way to avoid confinement by becoming a spy. His first case is the Ipcress file, an undercover mission.
Starring Joe Cole (Harry Palmer), Lucy Boynton (Jean Courtney) A new adaptation of the 1962 novel by Len Deighton.
Don't Make me Go, Hannah Marks, on July 15th
Paper Girls, Brian K. Vaughan, on July 29th
The Lord of the rings, Juan Antonio Bayona, on September 2nd.
Best series & films as from July 13th 

on Canal+
Old, Night Shyamalan , on July 13th
Les Olympiades, Jacques Audiard, on July 19th.
Conversation with friends, directed by Lenny Abrahamson and Leanne Welham, adapted from the novel written by Sally Rooney (Normal People), in August: 12 episodes of 30 minutes.
Adapted for television by Alice Birch, Mark O'Halloran, Meadhbh Mchugh and Susan Soon He Stanton
Best series & films as from July 13th 

on Apple TV
Physical saison 2 created by Annie Weisman.
Loot – Alan Yang, Matt Hubbard with Maya Rudolph, MJ Rodriguez, Nat Faxon, now
Surface, on July 29th, by Sam Miller, with Gugu Mbatha-Raw (« The Morning Show »)
Best series & films as from July 13th 

on Disney Plus
On July 27th, Light & Magic, Ron Howard & Lawrence Kasdan
The Princess​, Le-Van Kiet
Willow, Jonathan Kasdan & Wendy Mericle, on November 30th.
Pinocchio, Robert Zemeckis, on September 8th.
Best series & films as from July 13th 

on Starzplay
Becoming Elizabeth, now, is created and written by Anya Reiss.
The Girl from Plainville, with Elle Fanning, now.
Queer as folk, by Stephen Dunn, on July 31st