What to watch as from April 20th?
Your audiovisual weekly news
News as from April 20th
This week:
Tribute to Michel Bouquet
The Cannes Film Festival (May 17- May 28)  has released its selection. For more information, read the press kit or watch the video online:
The Cannes Film Festival published today pays tribute to freedom with The Truman Show movie directed by Peter Weir.
La Semaine de la Critique focuses on young cinema.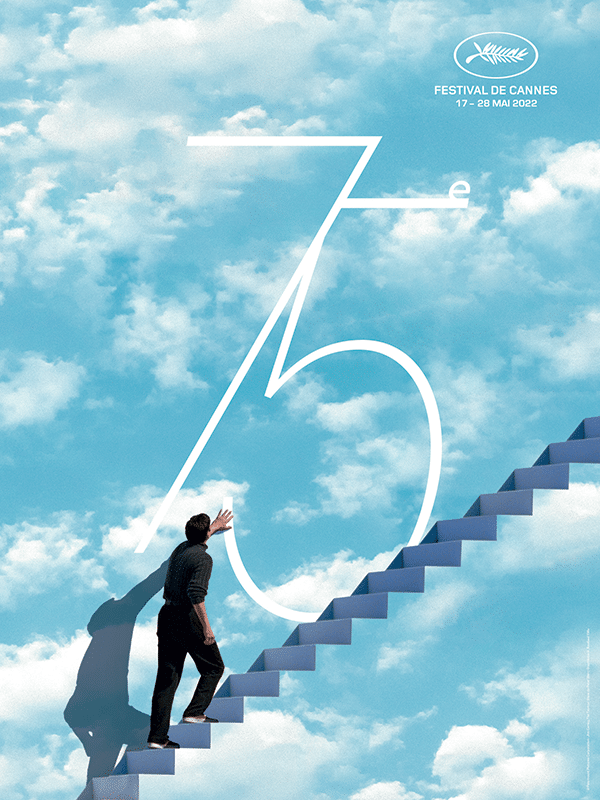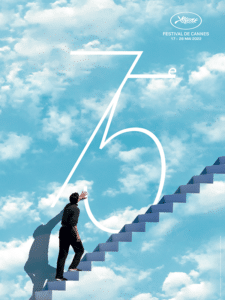 David Cronenberg and Claire Denis Will Compete at Cannes Film Festival – The New York Times
David Cronenberg, James Gray, Claire Denis, Kirill Serebrennikov will defend their new films at the 75ᵉ edition of the Cannes festival.
Les crimes du futur, next David Cronenberg movie, has been selected in Official Competition at the Cannes Film Festival.
Synopsis :
As the human species adapts to a synthetic environment, the human body is subject to new transformations and mutations.
With the help of his partner Caprice (Léa Seydoux), Saul Tenser (Viggo Mortensen), a famous performer, stages the metamorphosis of his organs in avant-garde shows. Timlin (Kristen Stewart), an investigator for the National Organ Registry, is following their practices closely.
Then a mysterious group emerges: they want to take advantage of Saul's fame to reveal the next stage of human evolution to the world…
On May 25th in theaters.
A kit about sexual harassment has been done by institutions  : click on the link to download it Kit VHSS 
EVENT
For the first time, the FIPADOC is back in Paris. From April 26 to May 02, 2022, the Balzac theater will program a documentary awarded at the FIPADOC in Biarritz every evening at 8 pm.
What is FIPADOC?
An international festival of audiovisual documentary programs held since its creation in Biarritz. It is dedicated to documentary creation in all its forms and formats.
And for the first time since its creation, a Parisian cinema is hosting it.
The program includes 8 films, all of which have won awards, and two of which will be screened in a special evening in support of Ukraine, in collaboration with the Scam on Tuesday, April 26 at 7pm.
ALL YOU WANT TO KNOW ABOUT  FILMS & SERIES IN THEATERS & AT HOME
REVIEWS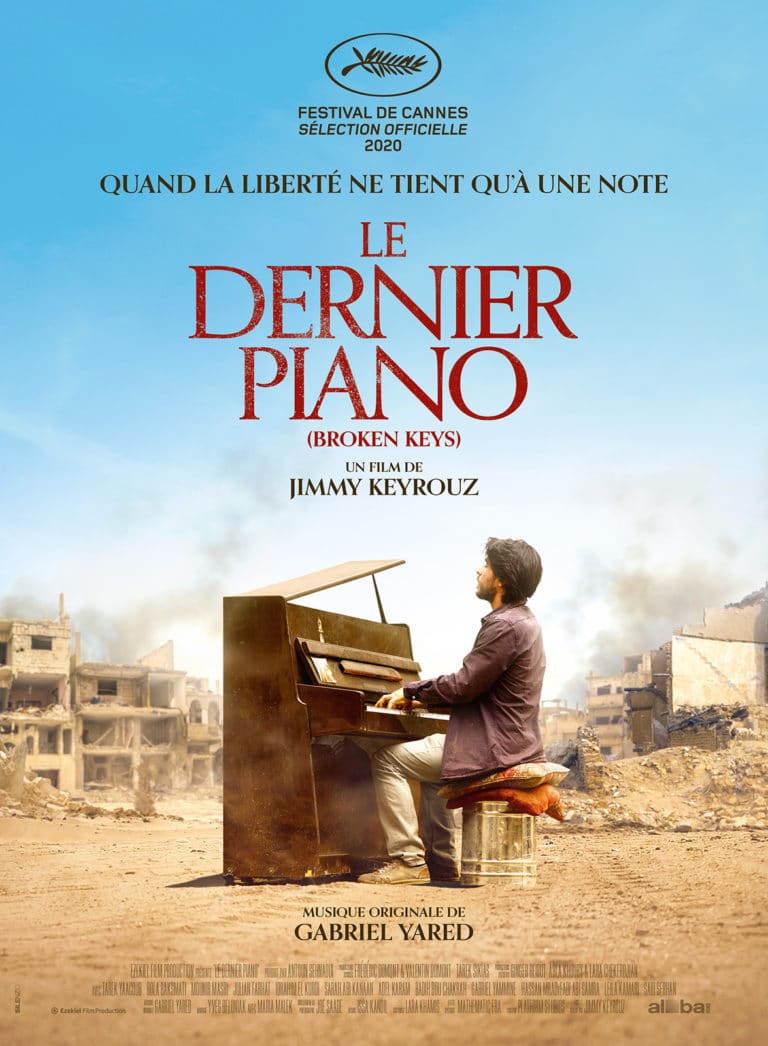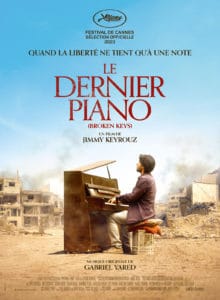 Broken Keys, Jimmy Keyrouz
Synopsis
Karim, a talented pianist, has the unique opportunity to audition in Vienna.
The war in Syria and the restrictions imposed on him upset his plans and survival becomes an everyday issue.
His piano is his only chance to escape from this hell. When his piano is destroyed by the Islamic State, Karim has only one idea in mind: find the parts to repair his instrument. A long journey begins to find his freedom.
Legacy
The hero's piano belongs to his mother. Both his parents having died, Karim has only one reason to live, his piano, which he is obliged to sell to pay a smuggler and leave for Europe.
Karim will risk his life to find the missing piano parts so that he can serve again.
But the violence of the Islamic State kills homosexuals, forbids smoking, soccer and music, and he will soon be faced with a choice, resist or flee?
Contrary to what I have read elsewhere, this film is anything but miserabilistic.
It shows the horrors of terrorism and the isolation of populations left to their own devices in the face of terror.
The Americans refused to act when women and children were gassed, so I don't see how Broken Keys could be miserabilistic.
On the contrary, it makes us feel close to these people who, despite everything, keep hope, like this old man and his store whose window is constantly smashed by the Islamists or this boy who wants to revenge his death's father.
It also shows the forced indoctrination of children, the total destruction of entire cities, the rape of women … It is bathed in a beautiful music composed by Gabriel Yared.
A must see.
In the best theaters.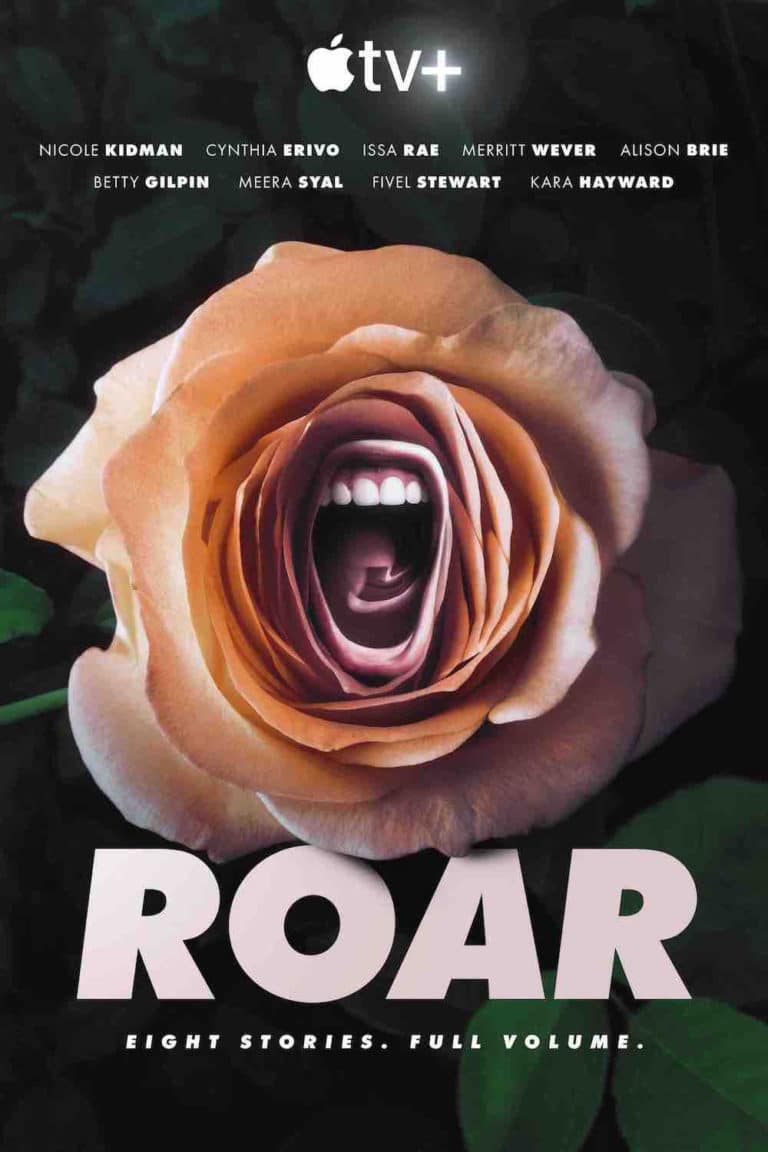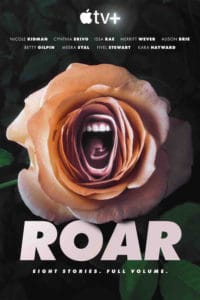 Roar, Liz Flahive and Carly Mensch
Roar is the title of a song by Katy Perry and means roar.
But it's also the name of this new Apple TV series, created by Liz Flahive and Carly Mensch (creators of the series Glow), a funny feminist series, a mix of fantasy and emotion. 
Liz Flahive is an American playwright, producer and writer. She has written two plays, From Up Here and The Madrid, and was a producer, editor and writer for Nurse Jackie, and a producer and writer for Homeland.
Carly Mensch: She created an Off-Broadway play called Len, Asleep in Vinyl, which was later adapted into a film, Len and Company. (Weeds, Nurse Jacky, Orange is the new black).
Adapted from Cecelia Ahern's short stories, each episode deals with a social issue through a heroine.
Each one lasts thirty minutes. 
1″The Woman Who Disappeared" tells us about racism and contempt.
Directed by Channing Godfrey Peoples (Miss Juneteenth), with Issa Rae, it tells the story of an African-American woman who arrives in Los Angeles for the adaptation of her best-selling novel but no agent hears or sees her…
2 "The Woman Who Ate Photographs" directed by Kim Gehrig (Australian director of commercials, music videos and documentaries) and starring Nicole Kidman and Judy Davis, speaks to us about mother-daughter relationships, but above all about transmission and memory. Can we free ourselves from the past? 
3 "The Woman Who Was Kept on a Shelf" by So Yong Kim with Betty Gilpin (Glow), talks about men who decide to put their wives on a pedestal.
And here it is concretely that it happens. The woman can't do anything anymore, and ends up not knowing how to do anything alone. The heroine, a model, accepts this position, flattered and to please her husband, and finds herself trapped.
4 "The Woman Who Found Bite Marks on Her Skin"
Directed by Rashida Jones (actress seen in Sofia Coppola's "On the Rocks"), this episode tells us about the guilt of mothers who return to work after the birth of their child.
As soon as she feels guilty  the husband's blame, the first child's blame, her boss(blame), the body of the mother played by Cynthia Erivo is covered with wounds in the form of bites…
5 "The woman who was fed by a duck" shows us how a toxic relationship begins. Do you have to be in a relationship at all costs?
Directed by Liz Flahive, this funny episode is played by Meritt Wever (seen in Unbelievable truth on Netflix).
6 "The woman who solved her own murder".
Directed by Anya Adams, played by Alison Brie (Mad Men), this time it is about education of boys and teenagers. 
Don't teenage girls have the right to dispose of their bodies as they wish? If men think we talk too much about women, isn't there a problem after thousands of years of patriarchy?
7. "The woman who returned her husband", by Quyen Tran tells us in a comical process, women who return their husbands in a store, which are then sold on sale. Played by Meera Syal, (comedian), this is probably the lightest episode of the series.
8. "The Girl Who Loved Horses". Again directed by So Yong Kim, this episode is a western played by Fivel Stewart (Atypical) and Kara Hayward (Manchester by the sea, Moonrise Kingdom).
This time it's about the absent or brutal fathers who don't know how to communicate with their daughter.
Episodes 1, 3 and 5 are the most successful because of their originality, the strength delivered by the actresses and their direction.
All women are confronted with these situations at least once in their lives and this series explores the mechanisms of our behavior.
Currently on Apple TV.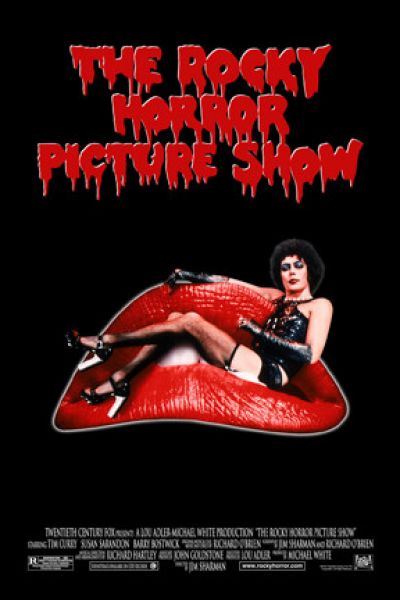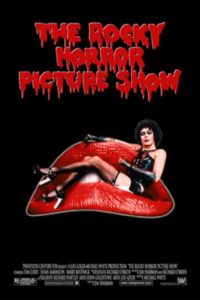 The Rocky Horror Picture Show, Jim Sharman
Synopsis
One stormy night, the car of Janet (Susan Sarandon) and Brad (Barry Bostwick), an uptight couple who have just become engaged, breaks down.
They are forced to take refuge in a mysterious castle, where they meet its bizarre occupants, who are engaged in some very strange experiments.
An experience to live at least once!
Seen at the Studio Galande in Paris, performed by a phenomenal cast of actors and actresses, The Time Slips, The Rocky Horror Picture Show is a 1975 musical comedy adapted from the musical by Richard O'Brien (who plays the preacher in the film).
Initially a commercial bid, a theater programmer screened it at midnight at the Waverly Theater. Audiences came and had fun changing the lines, then dancing and grimacing like the characters. Word of mouth starts to spread. This legendary film has been playing in theaters for 46 years!
Sal Piro, a fan who has seen the film 750 times, is said to be the source of the shadow casting phenomenon (the fact that the audience re-enacts the film in the theater at the same time as the film, trying to have simultaneous movements with their on-screen alter-egos).
We witness the debut of Susan Sarandon who sings remarkably well.
The actors have a great time and the story, if incomprehensible, is sexually free, whether you are heterosexual, bisexual, homosexual or transsexual, with a great sense of humor and music that you will not stop humming.
In 2005, The Rocky Horror Picture Show was selected for the National Film Registry, by the National Film Preservation Board, to be preserved in the U.S. Library of Congress for its "cultural, historical or aesthetic significance."
Put on clothes suitable for water and rice and get ready to laugh and dance!
All year along on Fridays and Saturdays at Studio Galande in Paris (since 1980!).
TO WATCH IN YOUR MOVIE THEATERS AS FROM APRIL 20TH
This week :
MURINA, Antoneta Alamat Kusijanovic, avec Gracija Filipovic, Danica Curcic.
On the Croatian island where she lives, Julija suffers from the excessive authority of her father. She finds comfort in her mother – and in the sea, a refuge whose riches she explores. The arrival of a rich friend of her father's exacerbates the tensions within the family. Will Julija succeed in winning her freedom?
UN TALENT EN OR MASSIF, Tom Gormican- With Nicolas Cage, Pedro Pascal, Tiffany Haddish
Nicolas Cage is now an indebted actor waiting for the big role that will revive his career.
To pay off some of his debts, his agent suggests he attend the birthday party of a dangerous billionaire who turns out to be his biggest fan.
BABYSITTER, Monia Chokri- Avec Patrick Hivon, Monia Chokri, Nadia Tereszkiewicz
Synopsis
Following a sexist joke that has gone viral, Cédric, a young father, is suspended by his employer. To redeem himself, he goes to question the foundations of his misogyny by writing a book with the help of his brother Jean-Michel
Qui à part nous, Jonás Trueba , with : Candela Recio, Pablo Hoyos, Silvio Aguilar, Pablo Gavira, Claudia Navarro
For five years, director Jonás Trueba follows a group of Madrid teenagers and change which affect their passage to adulthood. A multi-faceted generational portrait, Qui à part nous is a collective question addressed to us all: who are we, who do we want to be?
Later (and we are looking forward to it: 
Candy, a five night event, premiering May 9 on Hulu, by Robin Veith et Nick Antosca, on May 9th.
Candy Montgomery is a 1980 housewife and mother who did everything right—good husband, two kids, nice house, even the careful planning and execution of transgressions—but when the pressure of conformity builds within her, her actions scream for just a bit of freedom.
Starring Jessica Biel, Melanie Lynskey, Timothy Simons, Pablo Schreiber, and Raúl Esparza.
After Yang, produced and directed by Kogonada, is an adaptation of the American short story Saying Goodbye to Yang by Alexander Weinstein.
In the near future, where the fashion is marked by domestic androids in human form that are considered nannies, Jake (Colin Farrell) and his daughter try to save Yang (Justin H. Min), their robot that has become inert.
Release date: June 22, 2022.
Jurassic World Dominion, Colin Trevorrow, June 8th.
Bullet Train, by David Leitch, adapted from the novel Maria Beetle by Kōtarō Isaka.
Five hitmen find themselves on a high-speed train traveling between Tokyo and Morioka, making very few stops. The five criminals will discover that they are bound by their mission. They wonder who will make it out alive and what awaits them at Morioka Station.
On July 20, 2022.
Starring Lady Gaga, Sandra Bullock, Andrew Koji, Aaron Taylor-Johnson, Joey King, Shinkansen.
Nope,  Jordan Peele, on August 5th.
With: Daniel Kaluuya , Barbie Ferreira , Michael Wincott , Steven Yeun , Keke Palmer , Brandon Perea , Terry Notary , Andrew Patrick Ralston , Donna Mills , Jennifer Lafleur
Downton Abbey a new era, Julian Fellowes , May 20th
WEEKLY TIPS & OPINIONS ABOUT MOVIES 
BY  MOVIE DIRECTORS,  WRITERS, SCREENWRITERS, DIRECTORS, COMPOSERS…
A Story Idea Each Day for a Month — Day 16  by Scott Myers 
How Screenwriters Can Waste Their Time and Squander Their Talent by Richard Walter 
Video: 10 Screenwriting Tips from Robert Eggers  by Scott Myers
4. 

BEST SERIES & MOVIES ON TV, AS FROM APRIL 20TH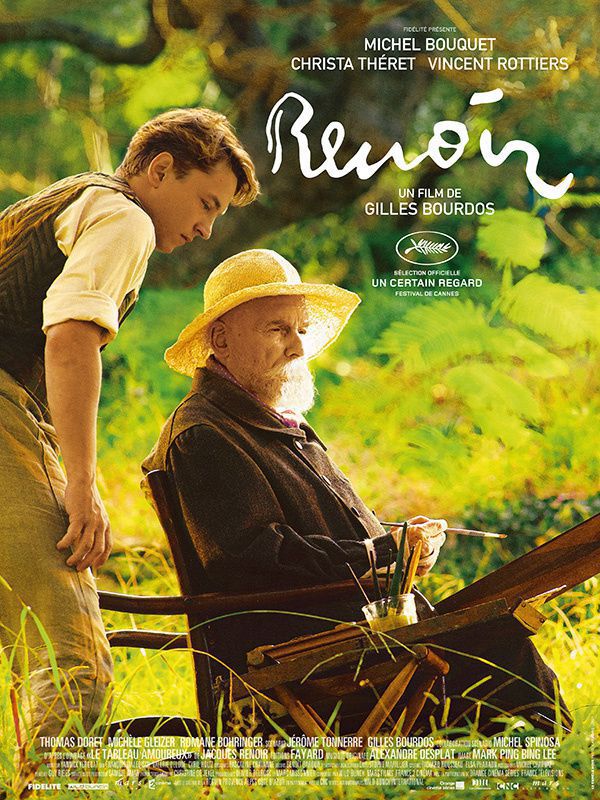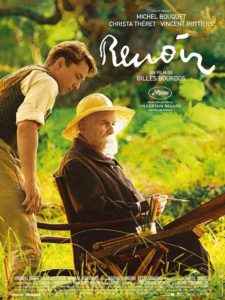 Mercredi- Wednesday
Arte : Noureev
The famous leap of freedom of the "lord of the dance", Rudolf Nureyev, star of the Kirov who moved to the West when the company toured Paris in 1961… Ralph Fiennes signs a subtle portrait of Nureyev's genius and a reflection on art. With Oleg Ivenko, Adèle Exarchopoulos and Ralph Fiennes
Thursday – Thursday
Arte: En-therapie-saison-2:Philippe Dayan has an appointment with Ines, a brilliant forty-year-old lawyer…
C8 : Au nom de ma fille
Chérie 25 : Créance de sang
Canal Plus : Killing Field
Friday – Friday 
France 5 : Breakfast club
Canal Plus : Eiffel
Arte : Meurtre à Sandham
Dimanche – Sunday
Arte : Le sourire de Mona Lisa
Monday – Lundi
Arte : Je suis un aventurier
Tuesday – Mardi 
W9 : Nanny McPhee
Wednesday- Wednesday
Arte : Alice et le maire
5. 

BEST MOVIES, DOCUMENTARIES & SERIES AS FROM APRIL 20TH ON ARTE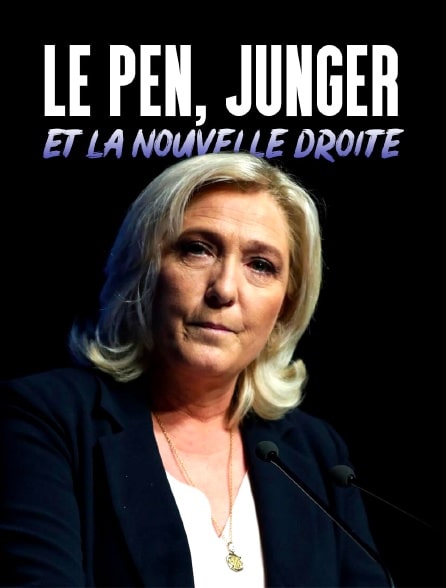 ARTE DOCUMENTARY AS FROM APRIL 20TH
Lepen, Jünger et la Nouvelle Droite, Falko Korth
In France and Germany, we take a look at the legacy of the New Right, this extreme right-wing current of thought which today feeds parties such as the Rassemblement National or the AfD in Germany.
Culbute : a documentary series about sex clichés in art
FILMS AS FROM APRIL 20TH
Renoir, Gilles Bourdos
On the French Riviera, Pierre-Auguste Renoir rediscovers his love of painting thanks to a young girl… The last years of the artist, masterfully played by Michel Bouquet, who recently died.
Amos Gitai constructs the Israeli memory on the screen by questioning the identity of his country. Trained as an architect, his obsession with places runs through his work, as do the sequence shots that populate his images.
But above all, Amos Gitai's cinema brings together the great and the small history of the Near and Middle East to offer a different and singular representation than those observed in the Western media, including France, his country of exile.
Perfect boyfriend, Alain Della Negra
Three Japanese men go away for the weekend as a reward for their assiduous love for the avatar of the video game they are addicted to… Between documentary and fiction, a troubling and melancholic portrait of a Japanese society where hypermodernity and solitude collide.
Swallow :
Married to a successful businessman, Hunter seems to lead a happy life. But when she learns of her pregnancy, the young woman begins to ingest objects… With a fifties aesthetic, an almost horrific drama, modern and feminist. Carlo Mirabella-Davis' first film, starring the disturbing Haley Bennett.
ARTE SERIES AS FROM APRIL 20TH
En Thérapie (season 2)
The release of the first confinement in spring 2020. Surrounded by a new team of writers and directors, Eric Toledano and Olivier Nakache deepen their subject, more than ever attentive to the emergence of speech in the ambient disorder.
Watch the two seasons in their entirety on arte.tv today.
Best movies & series as from April 20th on 

Netflix
Anatomy of a scandal, now,  based on the bestselling novel by Sarah Vaughan, "Anatomy of a Scandal" is an insightful and suspenseful series about privilege and sexual consent.
From David E. Kelley, the creator of "Big Little Lies" and "The Undoing", this six-part series stars Sienna Miller, Michelle Dockery, Rupert Friend, Naomi Scott and Josette Simon.
The Mystery of Marilyn Monroe : unheard tapes, Emma Cooper.
Hollywood icon Marilyn Monroe's tragic death spawned conspiracies and rumors for decades, often overshadowing her talent and shrewdness. By piecing together her final weeks, days, and hours through previously unheard recordings of those who knew her best, the film illuminates more of her glamorous, complicated life, and offers a new perspective on that fateful night.
Only April 27.
The Lincoln Lawyer, David E. Kelley, May 13th
Best movies & series as from 

April 20th 

on 
Prime Video
All the old knives, Janus Metz Pedersen, now. With Chris Pine, Thandiwe Newton, Jonathan Pryce.
A very British scandal, Stephen Frears, April 22nd
The series focuses on the divorce of the Duke and Duchess of Argyll, one of the most notorious, extraordinary and brutal legal cases of the 20th Century.
Famed for her charisma, beauty and style, Margaret, Duchess of Argyll (Claire Foy), dominated the front pages when her divorce to the Duke (Paul Bettany) exposed accusations of forgery, theft, violence, drug-taking, bribery, and an explicit Polaroid picture that was to haunt her for the rest of her life. 
The Lord of the rings, Juan Antonio Bayona, September 2nd.
Best movies & series as from April 20

th 

on Canal+
The Baby,HBO series, on April 25th on OCS.
The Baby dismantles the clichés of motherhood. It is no longer the mother who carries the burden of guilt but the baby, a supposedly cute being in front of whom everyone breaks down…
Co-created by Siân Robins-Grace (Sex Education) and Lucy Gaymer, The Baby translates the anguish of motherhood that many women in the world suffer.
8 episodes of 30 mn
We own this city, April 26, based on the book by Baltimore Sun reporter Justin Fenton, We Own This City, a series created by David Simon (The Wire). With Jon Bernthal (Sgt. Wayne Jenkins), Wunmi Mosaku (Nicole Steele).
Best movies & 

series

 as from 

April 20th on Apple TV
Slow horses, Mick Herron, now. With Gary Oldman and Kristin Scott Thomas.
The Shining Girls, series by Silka Luisa with Elisabeth Moss (Kirby), Phillipa Soo (Jin-Sook), as from April 29th.
They Call Me Magic, Rick Famuyiwa. Music by Terence Blanchard.
The real story of a legend. This four-part documentary event offers an intimate look at the life and legacy of Earvin "Magic" Johnson, premiering on April 22nd.
Tehran season 2, by Moshe Zonder Omri Shenhar, on May 6th. By Daniel Syrkin with Glenn Close.
Best movies & series as from 

April 20th 

on Disney Plus
Moon Knight, de Jeremy Slater avec Oscar Isaac (Marc Spector / Moon Knight), May El Calamawy, now.
Better Nate than never,  now, by Tim Federle.
With Aria Brooks, Joshua Bassett, Michelle Federer,  Rueby Wood as Nate, Norbert Leo Butz & Lisa Kudrow.
The Dropout created by Rebecca Jarvis. She had the world at her fingertips. Amanda Seyfried is Elizabeth Holmes, the founder of Theranos, on April 20th.
OUSSEKINE: Antoine Chevrollier with Sayyid El Alami (Malik Oussekine), Hiam Abbass (Aisha).
35 years ago, on December 6, 1986, Malik Oussekine died. Oussekine, a French original series, streaming in 2022.
Under the banner of heaven, April 28: On God's command from the best-seller by Jon Krakauer. With Andrew Garfield, Daisy Edgar-Jones.
How I met your father, series by Isaac Aptaker & Elizabeth Berger, postponed in May.
Obi-Wan Kenobi, on May 27th.
Mrs Marvel, on June 8th
Best movies & series as from 

April 20th 

on Starzplay
Gaslit, TV series by Robbie Pickering with Julia Roberts (Martha Mitchell), Sean Penn (John Mitchell). On April 24th.