Your new films, series in theaters & on your platforms
What are the best movies as from February 23rd?
Answer in this article 😉
NEWS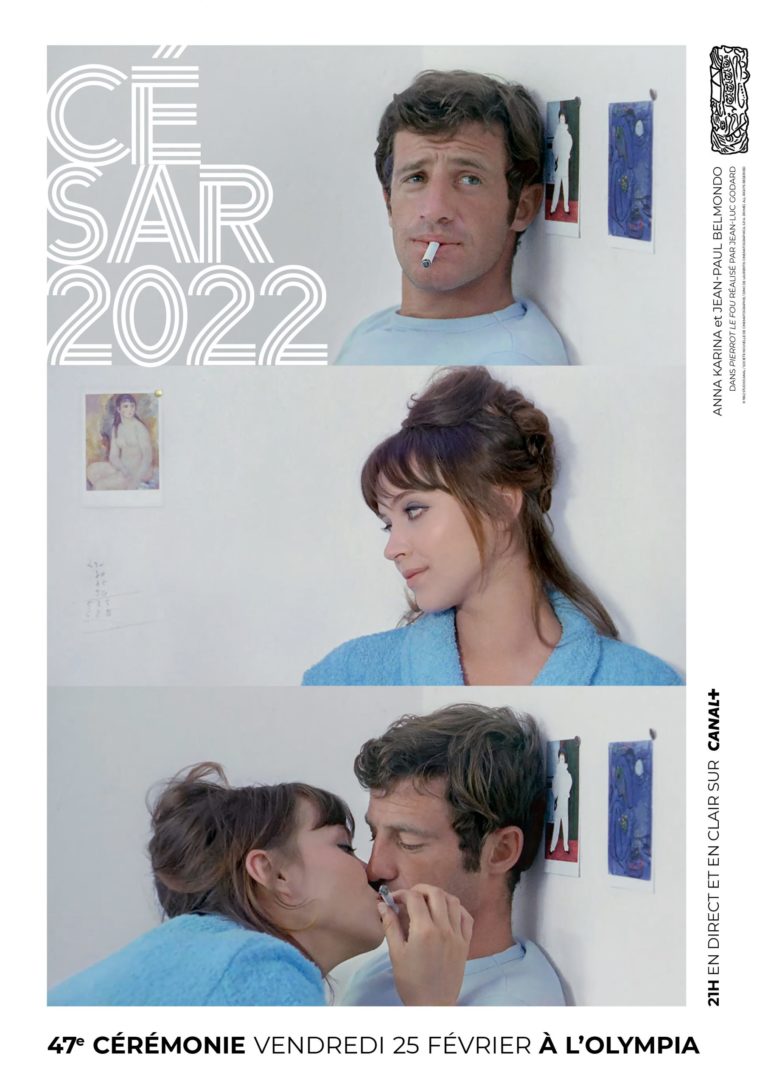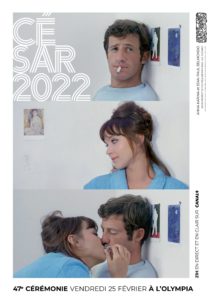 The César Awards will take place from the Olympia on Canal Plus, on February 25th, hosted by Antoine de Caunes.
And the favorites are :
15 nominations for ILLUSIONS PERDUES
11 for ANNETTE
10 for ALINE
7 for BAC NORD
6 for THE FRACTURE
5 for BOÎTE NOIRE
5 for LES OLYMPIADES
4 for HAPPENING
And 4 for ONODA, 10 000 NIGHTS IN THE JUNGLE
4 for TITANE
« Ferrari » is expected to begin shooting in May.
The biopic is directed by Michael Mann , for whom it is a passion project.
And the script will be written by Troy Kennedy Martin (Italian Heist), and it will follow the story of Enzo Ferrari from the summer of 1957.
Enzo Ferrari will be played by Adam Driver  only 38 years old, while the Italian executive was 59 in 1957. Penelope Cruz will play Laura, Enzo Ferrari's wife, while Shailene Woodley will play the mistress, Lina Lardy.
The story is  based on the 1991 book, "Ferrari – The Man, The Cars, The Races, The Machine", written by automotive journalist Brock Yates.
Courteney Cox is coming back with the series "Shining Vale" on March 6 on the streaming service STARZPLAY in France , available on the same date as in the US.
Created by Jeff Astrof ("Trial & Error," "Ground Floor,") and Sharon Horgan ("Divorce," "Catastrophe"), starring Courteney Cox ("Friends," "Cougar Town"), Greg Kinnear ("As Good As It Gets," "The Kennedys"), and Mira Sorvino ("Hollywood," "The Expecting"), discover this tribute to horror classics mixed with a family comedy-drama.
For "Dog," Channing Tatum stepped behind the camera for the first time in addition to playing the lead role of a combat-wounded veteran. And playing with animals taught him some important lessons… far from Hollywood and… "Magic Mike."
Rama Burstein signs a new series about impossible love in the haredi world.
The 8-episode series "Fire Dance" tells the story of 18-year-old Feigie, a troubled teenager who grows up with her single mother in a closed haredi sect.
This series is full of fantasy and shows Feigie falling in love with Nathan, the charismatic married son of their community leader.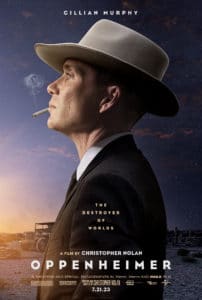 Christopher Nolan
The director has just revealed the first image of his next film Oppenheimer, with Cillian Murphy, a regular in Nolan's films, since they have already collaborated 4 times, in Inception and Dunkirk. 
But he is best remembered as Dr. Jonathan Crane, better known as The Scarecrow, one of Batman's sworn enemies.
Emily Blunt will play Katherine, the scientist's wife, and the cast also promises Matt Damon, Robert Downey Jr., Florence Pugh, Rami Malek or Kenneth Branagh.
Composer Ludwig Göransson will write the music, as he did for Tenet.
Oppenheimer is expected in theaters in July 2023.
FESTIVAL AS FROM FEBRUARY 23rd
For over 40 years, HIFF has presented the best in international cinema to Hawai'i cineastes. Join HIFF Selects and have the best international and independent films delivered directly to you for a true film festival experience year-round.
For the 2022 edition, La Fête du court métrage has proposed – with the support of L'Agence du court métrage – a catalog of short films available throughout the event.
Queer festival program – Les Inrocks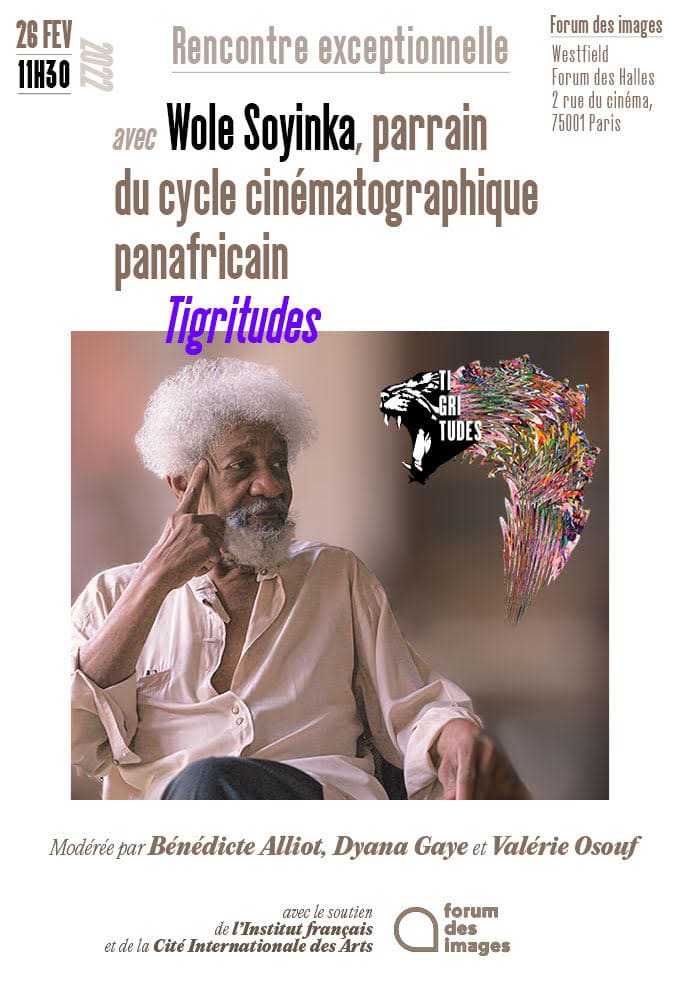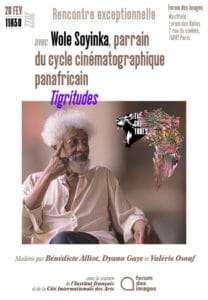 Through 126 films, 40 countries and 66 years of cinema history, Tigritudes draws a subjective and chronological pan-African anthology. 
Conceived by directors Dyana Gaye and Valérie Osouf, in collaboration with the Forum des images, this cycle explores the issues and forms of a cinematography that is still largely unknown.
Tigritudes explores the postcolonial circulation of forms, struggles and ideas across the continent and its diaspora.
The Créteil Women's Film Festival : The 44th edition will take place from March 11 to 20, 2022
ALL YOU WANT TO KNOW ABOUT CURRENT FILMS & SERIES IN THEATERS AND AT HOME
REVIEWS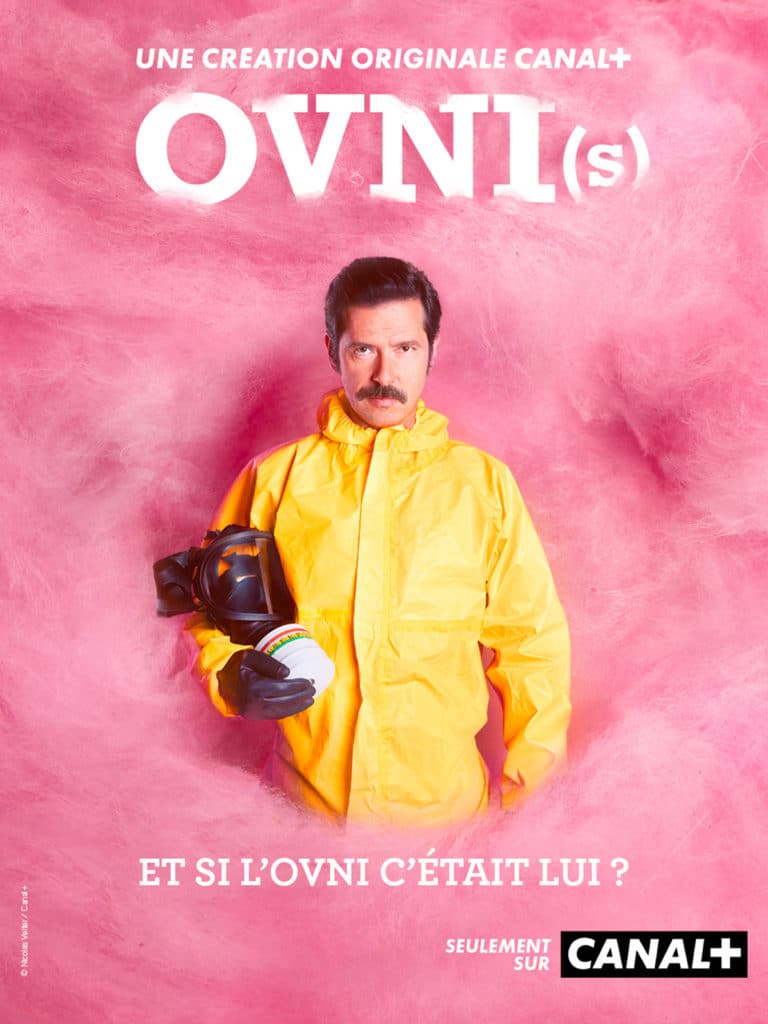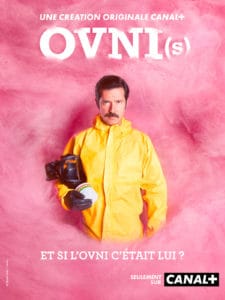 Ovni, saison 2, Antony Cordier
Synopsis
Since Didier Mathure saw a UFO with his own eyes, he has been crisscrossing France in search of new sightings. Just as he is about to stop everything, a strange phenomenon occurs in a nuclear power plant.
The series
Season 2 does not disappoint. The dialogues are always as biting, the situations always as funny. Cotton candy in a nuclear power plant. I don't know what weed the creators of this series are smoking, but who cares ? It's great. It talks about climate change, feminism and dreams. Ah that famous Encounter of a third kind by Spielberg ;).
To watch and relax, laugh and meet again with identified objects that we thought disappeared!
Now on Canal Plus. Go for it 😉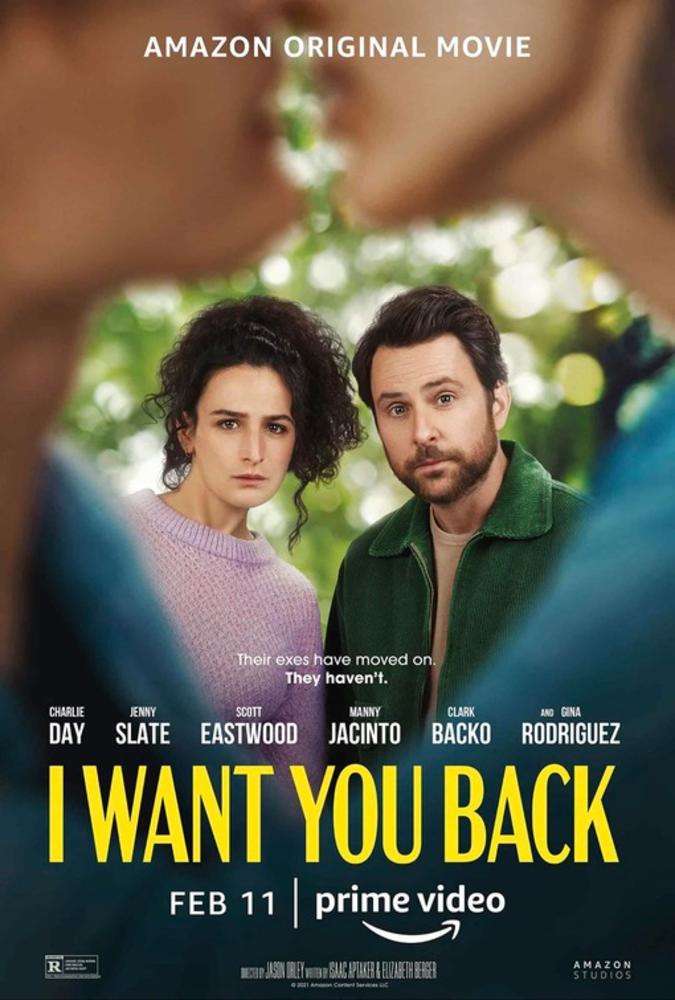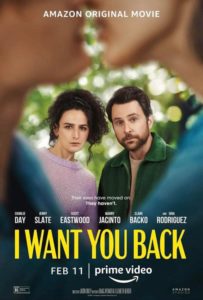 I want you back,  Jason Orley
Synopsis
Emma and Peter knew their respective partners very young. They thought they would spend their whole lives with them. But at the dawn of their thirties, Emma and Peter are dumped. They learn, horrified, that their partners have quickly moved on.
The Story
Even if we guess the end, this romantic comedy, well directed and cleverly written, deals with the subject of the break-up, the relationships between men and women and the differences of perception of the failure in love according to our sex and of course of these famous 4000 years that we have behind us.
Adorable, this romance will delight you. Funny and comical, some scenes are very touching and we all find ourselves in the situations that the characters live, endearing by their flaws.
Currently on Amazon Prime.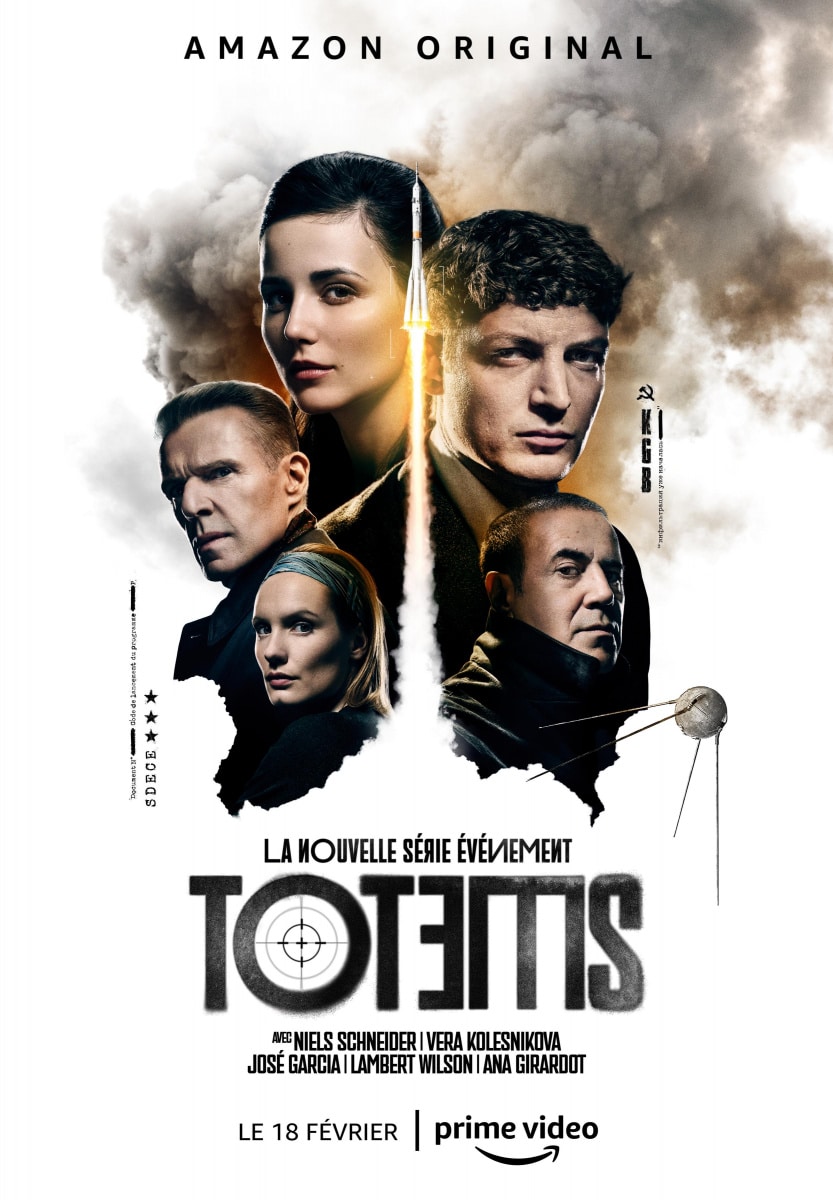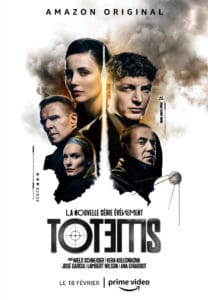 Totems, Olivier Dujols & Juliette Soubrier
Synopsis
In 1965, at the height of the Cold War, Francis Mareuil, a French scientist, is about to work for the French secret service and the CIA. He meets Lyudmila Goloubeva, a pianist forced to collaborate with the KGB, and falls in love with her.
The series
In two episodes, the stage is set. A mixture of retro and modern, the series reflects its time (abortion is forbidden), women subjected to male domination at home and at work, a cold war without mercy.
Niels Schneider in the role of Francis and Vera Kolesnikova are two beings that everything opposes a priori but who finally have no choice but to obey their government.
José Garcia and Lambert Wilson are both perfect. In this atmosphere of espionage and historical fresco, we look forward to the continuation of this series well conducted.
Two episodes now on Prime Video. (8 total)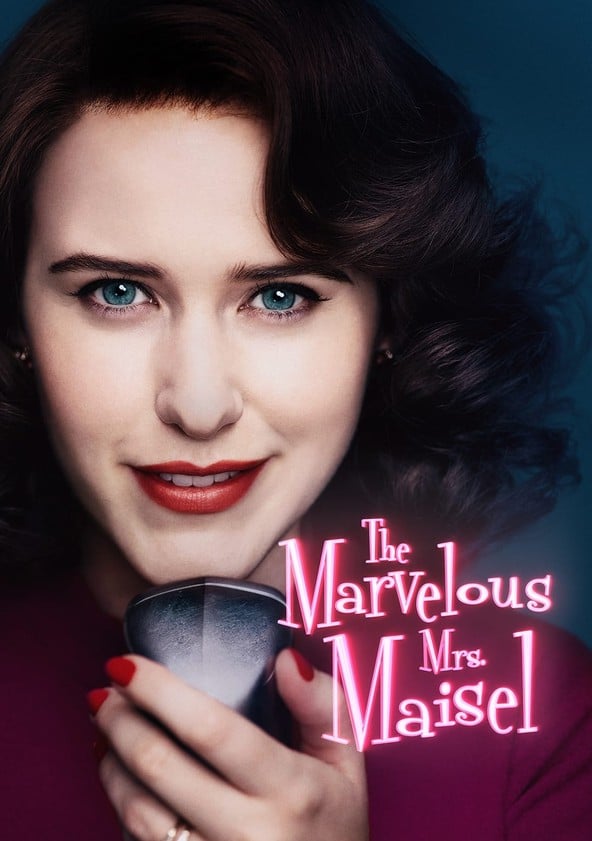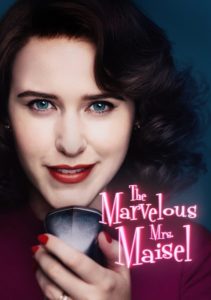 Mrs Maisel season 4, Amy Sherman-Palladino
Synopsis
Looking to perfect her art, Midge finds a job that gives her complete creative freedom. But her commitment to her art and how far it can take her ends up causing a discord between her, her family and her friends.
The series
You all know the story of Mrs. Maisel. No ? Then you need to get into it. This housewife who divorces her husband and takes up stand-up comedy has earned every award she's won.
Hilarious, this series with its stylish aesthetics (Mad Men comes to mind) and Woody Allenian humor is set in 1960s New York with beautiful music, and it combines all these elements to give us pure moments of joy and laughter.
"Mrs. Maisel" deals with the theme of humor. Why is it difficult to make someone laugh when you are a woman? More than 2000 years of patriarchy judge women who dare to laugh. Because laughter is scary, laughter is brave, laughter is challenging.
Season 4 is off to a great start (so to speak) and is worth watching it. We are pleased to meet again this family extended made by all the characters.
On Amazon Prime, 2 episodes of the season 4 are online. A must-see !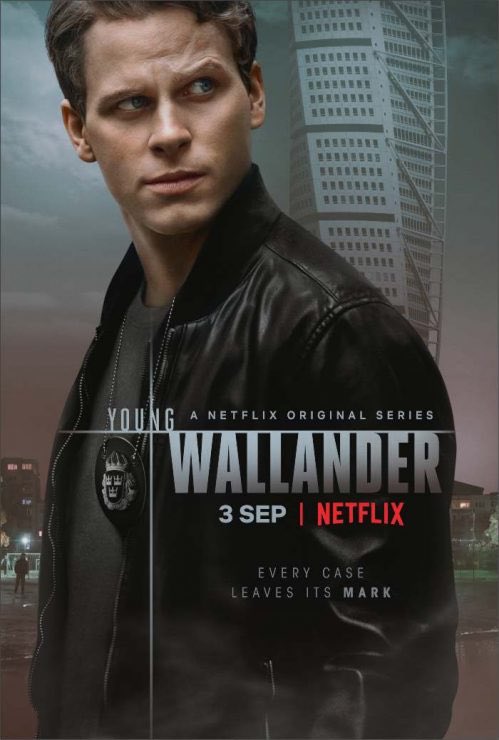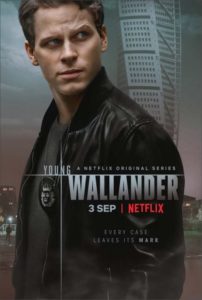 Young Wallander, season 2
Synopsis
In season 2, the young policeman doesn't know if he should return to the field. But boredom and an old case of Rask in Malmö put him back on track.
The series
Thrilling and sober, the hero, plays well the double hat, that of the restrained emotion and the policeman Wallander  who wants justice at all costs. Inspired by Henning Mankell's novels, the series revisits a murder, and  talk about inclusion, feminism, immigration, pedophilia and machismo, relevant subjects today.
What is the truth? Do we always want to see it?
Now on Netflix.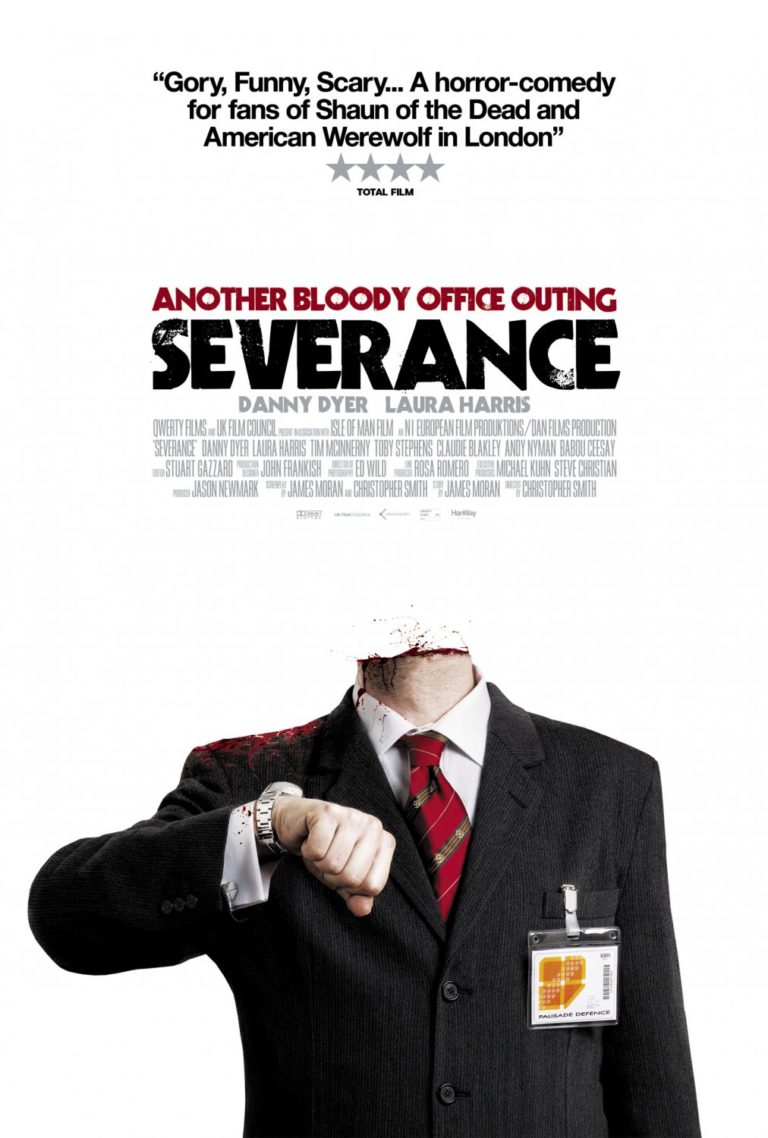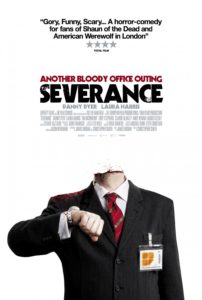 Severance, by Ben Stiller & Dan Erickson
Synopsis
Mark Scout works for Lumon Industries, where he leads a team whose employees undergo surgery to separate their work-related memories from their personal ones.
The series
Sublime aesthetics, and a script as relentless as the situation in which the employees of Lumon Industries find themselves, Severance starts off well.
Mark cries every morning before arriving at the office, but by the time he gets to the floor where he works he has forgotten all about his private life. His life is like clockwork until the arrival of a new employee and the disappearance of his best friend at work, who we don't know if he tried to escape from this mystery company that rules with an iron fist over its employees and succeeded or was murdered…
What will happen to Mark? And what is their job?
Obviously denouncing the salary system that forces employees to compartmentalize everything, this hallucinating series, reminiscent of "1984", is sensational. In five minutes, everything is said, the routine, the boredom, the management, the blackmail by money, the standard of living and the relationship with the social and the when to say.
Our relationship to work and the usefulness of the work we do is a real question today. And Ben Stiller, the initiator of the series, shows that he is not only a comedian but a committed artist who has seen the truth.
A must-see. Two episodes available now.
On Apple TV.
TO WATCH IN YOUR MOVIE THEATERS AS FROM FEBRUARY 23rd
Maigret, Patrice Leconte
Les poings desserrés, Kira Kovalenko, Prix Un Certain Regard at the Cannes Film Festival.
Sous le ciel de Koutaïssi, Alexandre Koberidze
The Beatles: Get Back – The Rooftop Concert, Peter Jackson
Visages de femmes, Désiré Ecaré.
Awarded the Critics' Prize at the Cannes Film Festival in 1985, this film, then banned by the Ivorian censors, is now a classic.
Le chêne, Laurent CHARBONNIER & Michel SEYDOUX
Synopsis :
Once upon a time, there was an oak tree, 210 years old, that became a pillar in its kingdom.
This spectacular adventure film brings together an extraordinary cast: squirrels, barnacles, jays, ants, field mice …. All this small, vibrating and marvelous world seals its destiny around this majestic tree which welcomes them, feeds them, protects them from its roots to its top.
A poetic ode to life where nature is the only one to express itself.
Later (and we are looking forward to it): 
Belfast, Kenneth Brannagh. On March 2nd.
Just like Roma by Alfonso Cuarón (2018): Kenneth Branagh was freely inspired by his own childhood to write the film.
Under the rule of Margaret Thatcher, the story of Buddy a little boy and his family in the Belfast of the late 1960s.
Aristocrats, Yukiko Sode, March 30th
After Yang, produced and directed by Kogonada, is an adaptation of the American short story Saying Goodbye to Yang by Alexander Weinstein.
In the near future, where the fashion is marked by domestic androids in human form that are considered nannies, Jake (Colin Farrell) and his daughter try to save Yang (Justin H. Min), their robot that has become inert.
Release date: June 22, 2022.
Jurassic World Dominion, Colin Trevorrow, June 8th
Elvis, Baz Luhrmann, with Austin Butler & Tom Hanks on June 22nd.
Nope,  Jordan Peele, on July 22nd
With: Daniel Kaluuya , Barbie Ferreira , Michael Wincott , Steven Yeun , Keke Palmer , Brandon Perea , Terry Notary , Andrew Patrick Ralston , Donna Mills , Jennifer Lafleur
Downton Abbey a new era, Julian Fellowes , May 20th
WEEKLY TIPS & OPINIONS ABOUT MOVIES 
BY  MOVIE DIRECTORS,  WRITERS, SCREENWRITERS, DIRECTORS, COMPOSERS…
Disney Plus Hits 130 Million Subscribers and Shows No Signs of Stopping  by Kostas Farkonas
Interview (Video): Aaron Sorkin. The acclaimed screenwriter talks about… by Scott Myers 
My Ten Favourite Romantic Dramas | Fanfare
Page One: "First Man" (2018). Screenplay by Josh Singer, based on a…  by Scott Myers
Video: 10 Screenwriting Tips from The Coen Brothers  by Scott Myers 
4. 

BEST SERIES & MOVIES ON TV, AS FROM FEBRUARY 23rd
Mercredi- Wednesday
France 2 : Au nom de la terre, Edouard Bergeon
Arte : Victoria,  Justine Triet
Jeudi – Thursday
Arte : Red Light, Wouter Bouvijn
The meeting of three wounded women in Antwerp's red light district, against a backdrop of murder and forced prostitution… A nervous Flemish thriller with an impressive trio of actresses, including series creators Carice Van Houten and Halina Reijn.
Vendredi – Friday
Canal Plus : les César
Arte : Qu-est-ce-qu-on-va-faire-de-jacques ? , by Marie Garel-Weiss.
After the death of their father, Louise, Fabien and Estelle find themselves at a loss when faced with their schizophrenic brother, whom they must now take in charge… With Maud Wyler and Vincent Deniard, a fair and poignant film about the consequences of mental illness within a family.
Samedi – Saturday
France 5 : la Jamaïque
Arte : Les-parcs-nationaux-americains by Jan Haft, Oliver Goetzl, Ivo Nörenberg, Uwe Anders, Zoltan Török, Henry Mix, Florian Graner
Dimanche – Sunday
Arte: L aventurier-du-rio-grande
France 2 : Les Invisibles
Lundi – Monday
France 5 : Normal People
Arte : Les-aventuriers, Robert Enrico :
United by an unfailing friendship and a taste for extreme adventures, Roland and Manu learn that a treasure is sleeping off the coast of the Congo, after a plane crash…
A film that celebrates dreams and manly adventure, with Alain Delon and Lino Ventura at the top of their game.
Mardi – Tuesday
Canal Plus : Benedetta
Arte : En guerre-s pour l'Algérie
Sixty years after the Evian Accords, this ambitious documentary series retraces one of the most traumatic colonial conflicts of the 20th century.
Through the archives and the intimate experience of those who lived through it in France and Algeria, a story as enlightening as it is moving.
Mercredi- Wednesday
Arte: En-guerre-s-pour-l-Algerie
Canal Plus : Un espion ordinaire
5. 

BEST MOVIES AS FROM FEBRUARY 23RD ON ARTE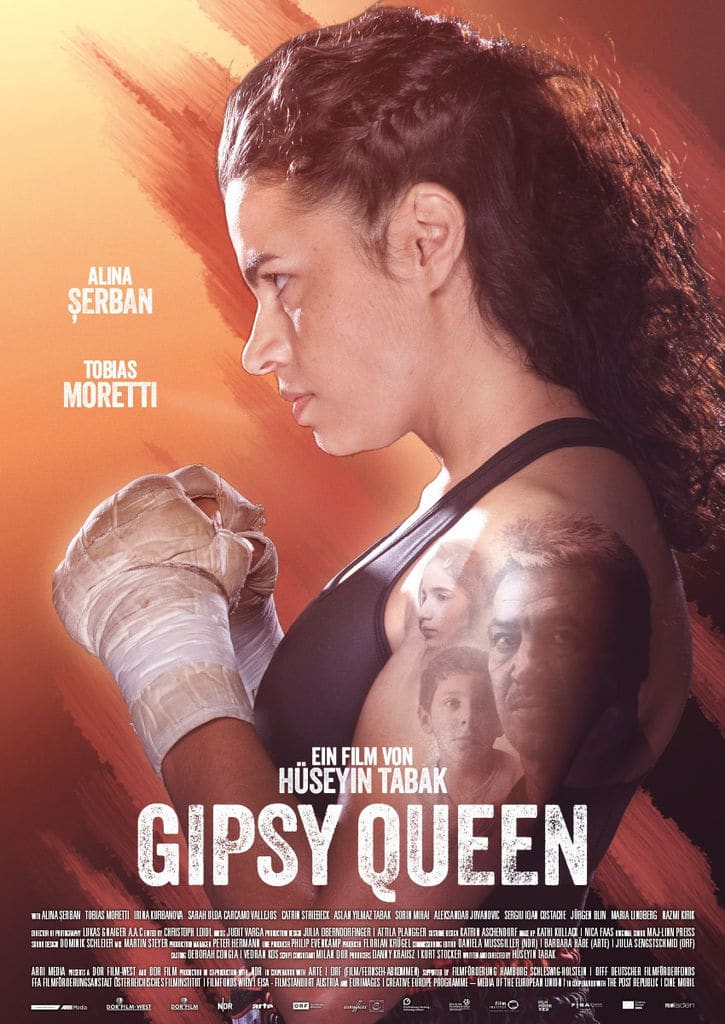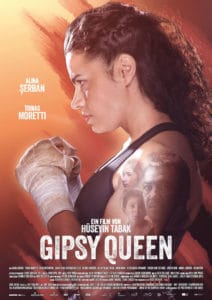 ARTE FILM
Ggipsy-queen, Hüseyin Tabak
A single Roma mother immigrating to Germany fights in life and in the ring for her dignity…
A moving film, carried by the dazzling Romanian actress Alina Serban, who has since been attacked by the neo-fascists in her country.
La vie invisible d'Euridice Gusmao, by Karim Aïnouz
In Brazil in the 1950s, a macho father stands between his two daughters. Spanning several decades, a feminist melo as sensitive as it is technically masterful. "Un certain regard" prize at the 2019 Cannes Film Festival.
Winter Sleep, Nuri Bilge Ceylan
ARTE SERIES
Sacha, Léa Fazer
Felix Moeller : la-propagande-antisemite
Scenes-de-la-vie-conjugale, by Ingmar Bergman
Les rêves brisés de l'entre deux guerres
ARTE DOCUMENTARY
Robert-Mitchum-le-mauvais-garcon-d-hollywood,  Stéphane Benhamou
Lee Miller, Teresa Griffiths
Le Drame Ouïghour, François Reinhardt
Exterminate all the brutes, by Raoul Peck.
Best movies as from February 23rd on 

Netflix
Against the Ice,  Peter Flinth, on March 2nd
Pieces of her, Charlotte Stoudt, adapted from the eponymous novel by  Karin Slaughter, on March 4th.
Drôle, Fanny Herrero, on March 18th
Bridgerton saison 2, by Shonda Rhimes, on March 25.
Best movies as from 

February 23rd 

on 

Prime Video
I love America, Lisa Azuelos, on March 11th.
The Lord of the rings, Juan Antonio Bayona, September 2nd.
Deep Water, Adrian Lyne, Ana de Armas & Ben Affleck. On March 18th
Best movies as from 

February 23rd 

on Canal+
Onoda, 10,000 nights in the jungle, by Arthur Harari.
This film was nominated four times for the César this year.
A confidential release in theaters. It is available on Canal Plus, enjoy it!
This is the film that may win all the César this year, with "Lost Illusions" by Xavier Giannoli.
This film tells the incredible but true story of Hiroo Onoda who, in 1944, along with a few other soldiers, joined Lubang, an island in the Philippines, to fight the American advance, with the instruction to never surrender, never die and obey only themselves. Determined and trained to survive in the jungle at all costs, Onoda is unaware of Japan's surrender and could not believe it anyway: tirelessly, he will continue to fight the war, his war… for thirty years!
An odyssey both internal and physical, but also a reflection on time, commitment, the meaning of life…
It opened the Cannes Film Festival in the section Un certain regard.
Louis Delluc Prize in 2021.
Bac Nord, Cédric Jimenez:maybe a Cesar this week ?
Killing Eve, season 4, on February 27th
Season 4 is helmed by head writer and executive producer Laura Neal, who replaces Suzanne Heathcote. Phoebe Waller-Bridge served as head writer for Season 1, with Promising Young Woman's Emerald Fennell helming Season 2. In addition to Neal, Waller-Bridge, Oh, Sally Woodward Gentle, Lee Morris, Gina Mingacci, and Damon Thomas also executive produce.
An ordinary spy, Dominic Cooke, on March 2nd.
Yellowjackets, by Ashley Lyle & Bart Nickerson, on March 3rd.
Best movies as from 

February 23rd on Apple TV
WeCrashed, series created by Lee Eisenberg & Drew Crevello inspired by the podcast WeCrashed : The Rise and Fall of WeWork de Wondery. 
With Jared Leto (Adam Neumann), Anne Hathaway (Rebekah Neumann).
On March 18th.
The Last Days of Ptolemy Grey, by Ramin Bahrani, with  Samuel L. Jackson, as from March 11th.
The Shining Girls, series by Silka Luisa with Elisabeth Moss (Kirby), Phillipa Soo (Jin-Sook), as from April 29th.
Best movies as from 

February 23rd 

on Disney Plus
Moon Knight, de Jeremy Slater avec Oscar Isaac (Marc Spector / Moon Knight), May El Calamawy, on March 30th.
How I met your father, series by Isaac Aptaker & Elizabeth Berger, on March 9th
Para/llèles, on March 23rd
Parallèles tells the story of four friends – Bilal, Romane, Samuel and Victor, whose lives are turned upside down when a mysterious event separates them and propels them into parallel dimensions. They will do everything in their power to understand what happened. And try to go back to their world "before".
Created by Quoc Dang Tran (Dix pour cent, Marianne), co-written by Anastasia Heinzl (Au-delà des apparences) and directed by Benjamin Rocher and Jean-Baptiste Saurel with Thomas Chomel.
Best movies as from 

February 23rd 

on Starzplay
Gaslit, TV series by Robbie Pickering with Julia Roberts (Martha Mitchell), Sean Penn (John Mitchell).
On April 24th
NEXT WEEK
The Batman, Matt Reeves, Robert Pattinson, Zoe Kravitz.