Halloween five best films & your films & series of the week.
Your new films & series during Halloween: The five best films
News on movies and series
Cousteau: A documentary to delve into the life of the legendary red-capped commander
Liz Garbus, director of the feature film "Cousteau" which opens Friday in theaters in the United States and next month in France.
Antoine de Caunes to be master of ceremonies at 2022 César Awards
This will be the tenth ceremony that the actor – director – host will be in charge of presenting to Canal+ viewers
Ten movies to watch during Halloween
On the set of the western Rust, Dave Halls had given а Alec Baldwin a gun supposedly empty that the actor had used to rehearse a scene. A shot went off accidentally, killing cinematographer Halyna Hutchins and injuring director Joel Souza.
Festivals
The grand prize, the Golden Stallion of Yennenga, was awarded to Somali director Ahmed Khadar for his film "The Gravedigger's Wife".
Hawai'i International Film Festival (HIFF) endeavors to recognize new and emerging talent, promote career development and original collaborations through innovative education programs, and facilitate dynamic cultural exchange through the cinema arts
Korean Film Festival, From October 26 to November 2 with the screening of  Introduction by Hong Sangsoo, Agent's Bear for Best Screenplay at the Berlinale.
The Créteil Women's Film Festival:send your film. The 44th edition will take place from March 11 to 20, 2022
Australian and New Zealand cinema takes a trip to the Antipodes Festival in Saint-Tropez.
From October 13 to 17, the festival in Var honors current Oceanic productions with commented sessions and two photographic exhibitions.
Second edition of Marseille Series Stories, the first festival of series adapted from literary works, will be held from November 18 to 21, 2021.
TRIBUTE TO MARCEL BLUWAL
TRIBUTE TO JAMES MICHAEL TYLER
FIVE  FILMS  – FIVE COSTUMES
DRESS UP AS A FLY 
The Fly, by David Cronenberg
This is the film adaptation of the eponymous short story by author George Langelaan, already brought to the screen in Kurt Neumann's The Black Fly (1958).
The theme of the transformation of the human body and of the flesh is found in David Cronenberg's film, which is the biggest commercial success, and has now become a cult film.
It is the first major role of Jeff Goldblum, before Jurassic Park by Steven Spielberg in 1993.
ON CANAL PLUS.
DRESS UP AS AS A SKELETON
The Nightmare Before Christmas

, by Henry Selick
Written by Tim Burton and starring Chris Sarandon, Catherine O'Hara and William Hickey in the original version, the film tells the story of Jack Skellington's discovery of Christmas town and his attempt to import the Christmas holiday into Halloween town.
This film is the development of a poem written in the 1980s by Tim Burton when he was an animator at Disney Studios. Only three characters, Jack, his dog Zero and Santa Claus, appeared in the original text. The character of Jack Skellington had already made a brief appearance in the film Beetlejuice, and then made another appearance in the form of a wink in the film James and the Giant Peach, of which Tim Burton is a producer, in the role of the captain of a ghost ship. At the rate of one week's work for one minute of film, bringing the world of Jack and Sally to the screen required nearly three years of work.
ON DISNEY PLUS
DRESS UP AS A WRITER
Shining, by Stanley Kubrick
American-British psychological horror film released in 1980, is the eleventh feature film directed by Stanley Kubrick, with Jack Nicholson, Shelley Duvall and Danny Lloyd in the main roles. At Kubrick's request, Jack Nicholson was dubbed by Jean-Louis Trintignant, who had never dubbed before.
The American writer Stephen King (whose novel The Shining, is the basis) said he both loved and hated the adaptation made with the novelist Diane Johnson, their script betraying, according to him, the spirit of the book and the major themes it addresses, such as the disintegration of the family and alcoholism.
Now considered a classic of horror cinema, the film is in the tradition of Rosemary's Baby or The Exorcist. It incorporates three concepts: the isolated and haunted house, a central character ready to exterminate his entire family and extrasensory perceptions (present, past and future events, telepathy), i.e. the Shining.
The director Martin Scorsese ranks it seventh among the eleven scariest films in cinema.
ON CANAL PLUS.
DRESS UP AS AN ALIEN
Alien, by Ridley Scott
Written by Dan O'Bannon and released in 1979.
The plot revolves around the struggle undertaken by the crew of a space freighter against an unknown and aggressive alien creature that hunts the seven members of the ship to kill them. It won the Oscar for Best Visual Effects and dominated the Saturn Awards, winning three awards including Best Science Fiction Film.
Alien now has cult status, with Alien considered by many to be a classic of science fiction cinema that helped evolve the genre.
The film is said to be the first "horrific science fiction" film with a female heroine, in the person of Ripley, Sigourney Weaver, who becomes an iconic feminist figure1.
Its main antagonist, the xenomorph, becomes one of the most recognizable monsters of the seventh art, and some scenes of the film quickly become "cult", as the scene of the chestburster.
ON PRIME VIDEO, DISNEY PLUS, CANAL PLUS
DRESS UP AS A PRIEST
The Exorcist, by  William Friedkin
Released in 1973. The theme, the tragic events of the shooting and the reception by the public made it a cult film.
It is the film adaptation of the 1971 novel of the same name written by William Peter Blatty. The book, based on a real-life exorcism case in 1949, tells the story of a little girl, Regan McNeil, who is possessed by a demon, and the exorcists Lankester Merrin and Damien Karras who try to exorcise her.
The film stars Ellen Burstyn, Max von Sydow, Jason Miller and Linda Blair. It is based on the theme of the demonic child, following Roman Polanski's Rosemary's Baby, and before Richard Donner's The Curse.
The Exorcist is one of the highest grossing horror films in history with $2,107,350,000 worldwide. It is also considered a classic of horror cinema, and the American Film Institute ranked it 3rd best thriller behind Psycho and Jaws. It received 2 Oscars and 4 Golden Globes.
ON CANAL PLUS
ALL YOU WANT TO KNOW ABOUT CURRENT FILMS & SERIES
IN THEATERS AND AT HOME
   
Tonton Manu, by Patrick Puzenat & Thierry Dechilly
The directors Patrick Puzenat and Thierry Dechilly had the chance to meet Manu Dibango, known as Manu, for five years on three continents, that is to say almost 100,000 kms. 
The film begins at the dawn of Manu Di Bango's eightieth birthday.
Between interviews, concerts and a return to his roots, Manu Dibango smiles and jokes, but when it comes to music, he is serious, modest and, as a jazzman (even if he denies it), improvises. 
Emmanuel N'Djoké Dibango, known as "Manu Digango" was born on December 12, 1933 in Douala, Cameroon, where he began learning to sing in a choir and to learn about world music.
He learned music by borrowing a saxophone from a friend (and "I never gave it back to him" he says). 
He was a rock pianist for Dick Rivers, conductor for Nino Ferrer, toured with Eddy Mitchell, and at the end of 1956 he decided to try his luck in Brussels. Through a friend, he is hired at Tabou, a fashionable cabaret in the Belgian capital. He met a model, Coco, who later became his wife.
Those who knew him, Yannick Noah, who calls him "Tonton Manu" since he was a child, the great musicians like Omar Sosa (who compares him to Miles Davis) and Ray Lema in Brazil, all admire him. 
Soul Makossa
When asked about "Soul Makossa" and its appropriation by Michael Jackson (all of which was settled by a lawyer, he says), the B-side of the music composed for the African Cup of Nations, and the first gold record of an African artist in the United States, he preferred to talk about the mixing of cultures, tolerance and peace. 
He was the first African to play in the famous Apollo Theatre in Harlem, New York, and he returned forty years later to play to a full house for his greatest joy. We travel from Paris, to Brazzaville, Kinshasa, Abidjan, Rio de Janeiro and a little hop in the Sarthe in the village of Saint-Calais where he arrived alone at college. 
He insisted on the importance of transmitting the history of African culture and loved the mix of musical genres. In Rio, in the most beautiful hall, he played with the National Orchestra of Brazil. 
The joyful, moving images and the magical music of Manu Dibango make this documentary a little gem that should not be missed. 
Manu Dibango had time to see this tribute film before he died of the coronavirus on March 24, 2020. The editing of the film remained as it was.  He said, "We arrive naked, we leave naked, in between it's good to have fun".
NOW IN THEATERS (ESPACE ST MICHEL IN PARIS)

Julie(en 12 chapitres), by Joachim Trier
Synopsis
Oslo, nowadays. Julie is a resourceful young woman, but at 30 years old, after having tried her hand at medicine, psychology and photography, she is still looking for her way. Although happy with Aksel, a successful, loving and protective cartoonist, she refuses the child he desires.
Julie(en 12 chapitres), is divided into 12 chapters, a prologue and an epilogue of unequal length, showing the progression of the heroine's personal life through a few events, situations, conversations and significant facts.
The film
The Norwegian title, Verdens verste menneske, in Bokmål, which means The Worst Person in the World, would perhaps be more appropriate in French, even if it is less commercial.
Julie is not the worst person in the world for others, but she is the worst person for herself. She doesn't know what she wants and lives in her own world, changing studies as she changes men, out of boredom, a boredom that she cheats on with alcohol, parties and escaping from conflicts.
The film begins like a Woody Allen (the couple, friends, and jazz to accompany everything) to then focus more on her desires and especially our time. Joachim Trier speaks to us about ecology, commitment, the passage of time and freedom of expression and it is probably this theme that is the strongest, freedom.
Without regret, she moves forward, and the sad woman she photographs on a movie set is no longer, at the end, her counterpart in life but her former self.
Despite some length, the film is beautiful and original, with strong influences of Rohmer and Woody Allen, served by a very beautiful photography and very good actors. The lead actress, Renate Reinsve, received the Best Actress Award at this year's Cannes Film Festival. The soundtrack is a must-listen, composed by Ola Fløttum.
CURRENTLY IN THEATERS.

Invasion, by Simon Kingberg.
We follow characters around the world: a sheriff in a small American town in Texas who is retiring, a Jasa engineer in Japan, a mother and her children, a young English high school student and an American soldier deployed in Afghanistan. 
All of them experience difficult events in their private lives while strange phenomena occur…
The first three episodes are very good and go up in power. The photography is sublime. Jakob Verbruggen directed episodes 1 and 2) and Jamie Payne directed episode 3.
The screenplay by Simon Kinberg and David Weil, starring Golshifteh Farahani, Shiori Kutsuna, Shamier Anderson and Sam Neill
To keep watching.
NOW ON APPLE TV

You season 3, by Greg Berlanti &  Sera Gamble
Adaptation of the first two novels of the literary trilogy of the American author Caroline Kepnes that features the serial killer, Joe Goldberg. The first season adapts the first novel, Perfect, and the second its sequel, The Hidden Bodies. From the third season on, the series features a new story, not adapting the third novel.
In season 3, Joe married Love, who was pregnant. For more calm, they moved to a typical Desperate Housewives suburb. Besides it is a little Desesperate You for the couple. Joe has to deal with fatherhood, and therefore do everything to protect his child. They also have to deal with the cliché suburban couple, Sherry, a gossip monger and her husband Cary, both of whom are into swinging. 
But his urges are still there and boredom is waiting for them both. He falls in love with a neighbor, but his wife notices. The couple does not manage to be in phase. They both go to see a psychologist, Dr. Chandra, played by Ayelet Zurer (Losing Alice, the Shtisels).
But as the calm returns Joe falls in love with the librarian…
In this season that starts slowly but ends in madness, the writers have drawn a portrait of our contemporary time without concession, very realistic on madness, childhood, couple, parenthood, violence against women, homosexuality, fantasies, commitment, the look of others and life in a closed circle. The actresses and actors are frighteningly believable. 
You has been renewed for a fourth season.
NOW ON NETFLIX

H24, by Nathalie Masduraud & Valérie Urrea
Conceived and directed by Nathalie Masdurand and Valérie Urrea, the writing of H24 brought together no less than 24 women authors.
Each of them took on a subject and wrote the script for an episode, conceived as a 3.5-minute short film.
Among them are Agnès Desarthe, Lydie Salvayre, Chloé Delaume, Alice Zeniter, Christiane Taubira, Aloïse Sauvage, Anne Pauly, Myriam Leroy, Lola Lafon…
24 actresses interpret each one with their personality a text and lend their voice to the anonymous ones, of which:
Diane Kruger, Camille Cottin, Anaïs Demoustier, Valeria Bruni Tedeschi, Souheila Yacoub, Florence Loiret Caille, Garance Marillier, Galatea Bellugi, Deborah Lukumuena, Noémie Merlant…
Unique in its form and content, this series manages to address all the violence against women in our society today.
Some episodes, because of the narration or the acting, are stronger than others.
To see and especially to share.
NOW ON ARTE.TV

The Dry, by Robert Connolly
Synopsis
In Australia, federal police inspector Aaron Falk returns to his hometown, which he left twenty years earlier, to attend the funeral of a childhood friend, Luke. Luke allegedly killed his wife and child before committing suicide in despair over the drought that has plagued the area for years. Aaron struggles to believe that this is the real reason for these deaths and begins an investigation.
It also rekindles old wounds, related to the death of young Ellie Deacon, years earlier. Aaron believes that the two crimes are related.
The film
Adapted from the best-selling novel by author Jane Harper, Canicule takes place in Australia, during a period of extreme drought in a small town where everything is known but nothing is said.
Between investigation and flashback, this thriller is more interested in the hero than in the investigation itself. The photography is magnificent. Eric Bana knows how to incarnate this tormented man who doesn't let anything of his anguish show despite emotions that oscillate between cold anger and great sadness.
AT THE MOMENT ON CANAL PLUS.
2.
MY SUGGESTIONS OF FILMS TO WATCH
IN YOUR THEATERS
October 27
The French Dispatch, by Wes Anderson
Pig, by Michael Sarnoski
Robin "Rob" Feld is a former Portland chef turned lonely truffle hunter. Living in a cabin deep in the Oregon woods, he hunts for truffles with the help of his prized feeder pig. He sells the truffles to Amir, a young, inexperienced supplier of luxury ingredients to high-end restaurants. One night, Rob is attacked by strangers who also steal his pig.
Las ninas, by Pilar Palomero. With Andrea Fandos, Natalia de Molina.
In Zaragoza in 1992, Celia is 11 years old. She lives alone with her mother, a young widow, and goes to school with the sisters. The arrival of a new student will change her adolescence.
35th Goyas ceremony: 4 Goyas: Best Supporting Actress for Natalia de Molina, Best Editing, Best Original Song, Best Art Direction, Best Costumes
Last night in Soho, by Edgar Wright
Later (and we are looking forward to it)
On November 3rd, Many Saints of Newark L'ascension de Tony Soprano
Princesse Dragon on December 15 by Totankama & JJ Denis.
Agnes, by Mickey Reece
Batman, by Matt Reeves. With Robert Pattinson et Zoe Kravitz.
Sos fantôme L'Héritage, by Jason Reitman
With  Paul Rudd, Carrie Coon, Mckenna Grace, Finn Wolfhard, Bill Murray, Sigourney Weaver, Dan Aykroyd.
Une jeune fille qui va bien, first movie directed by Sandrine Kiberlain, with Rebecca Marder, Anthony Bajon, Sandrine Kiberlain
L'événement, by  Audrey Diwan
Licorice Pizza,  on November 26, by Paul Thomas Anderson.
In the San Fernando Valley in the 1970s, various characters cross paths: a young successful high school actor (Cooper Hoffman), politician Joel Wachs running for office (Benny Safdie) and an old school producer and filmmaker (Bradley Cooper).
WEEKLY TIPS & OPINIONS
FROM 

PROFESSIONALS

 WRITERS, SCREENWRITERS,
DIRECTORS, COMPOSERS…
4 Horror Classics From Cinema's Early Days  by James Gordon 
2021 Scene-Writing Challenge. Write some scenes. Win a great prize.  by Scott Myers 
Does A Writer Begin With An Original Idea Or An Audience? — Van Ditthavong | by FilmCourage.com
How They Write A Script: Terry Southern  by Scott Myers 
4. AT HOME ON TV
5 BEST FILMS TO WATCH DURING HALLOWEEN & STREAM ON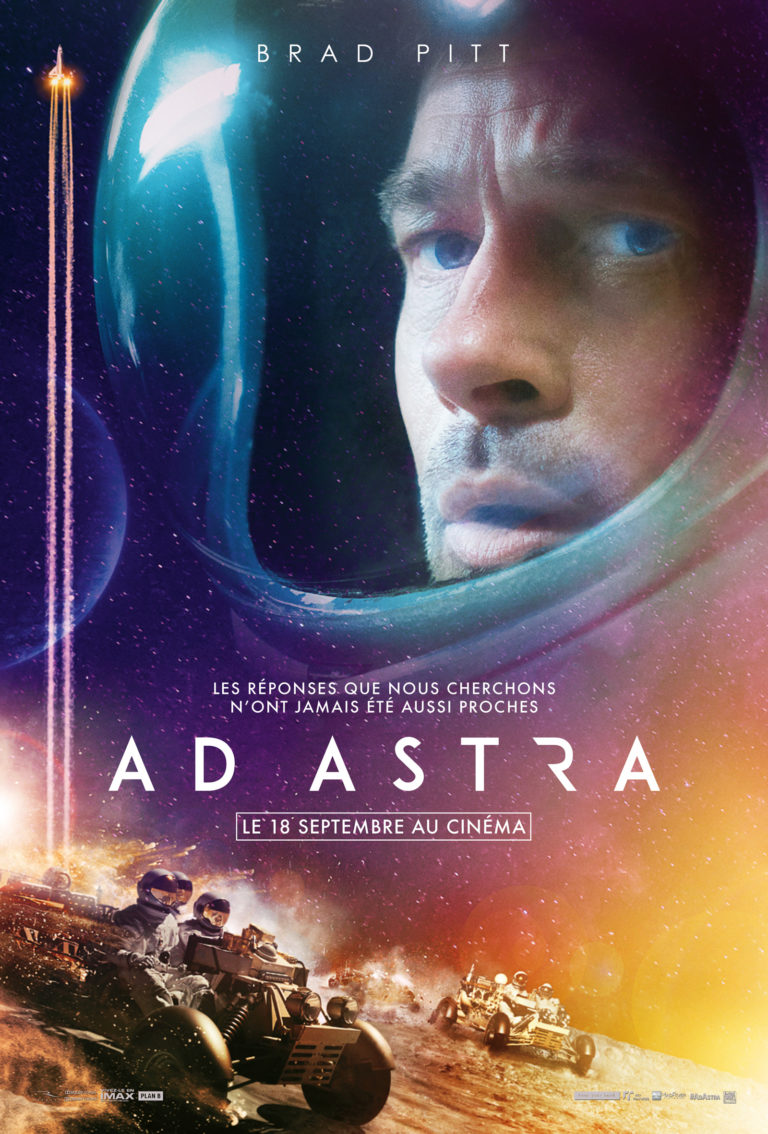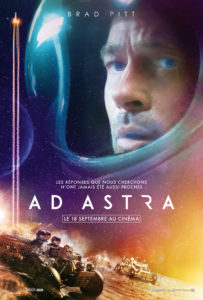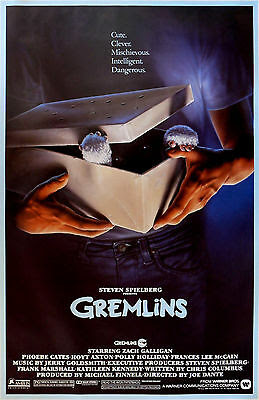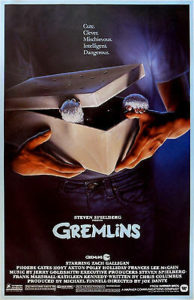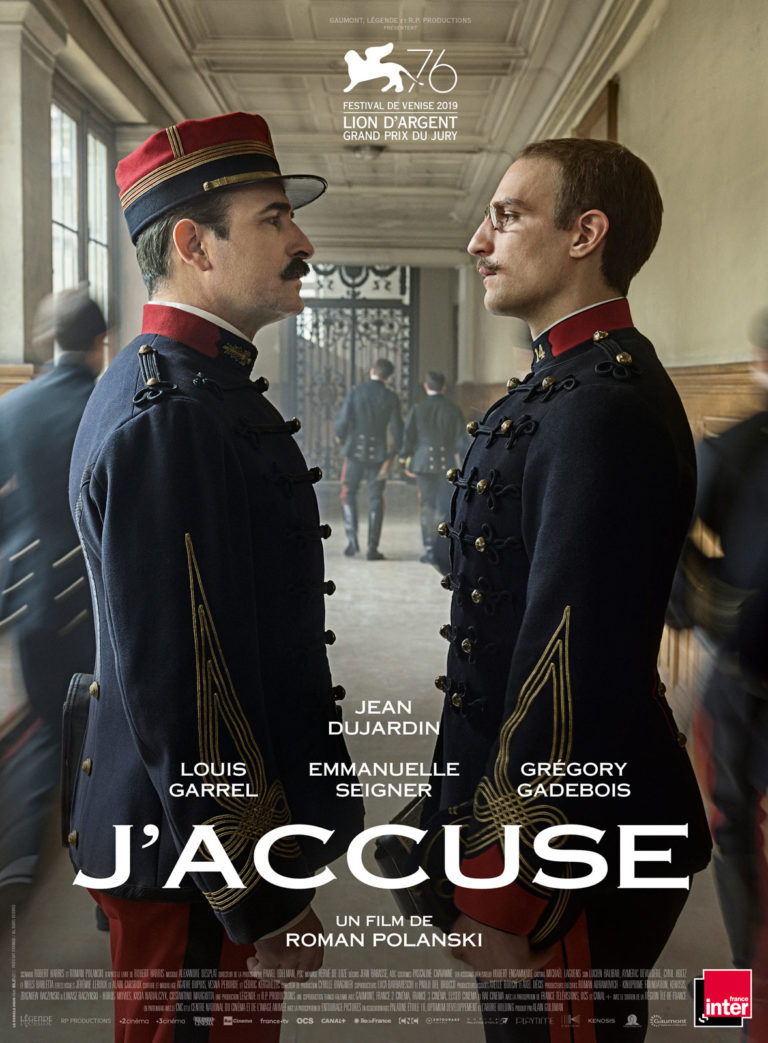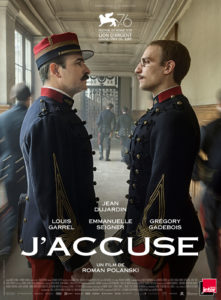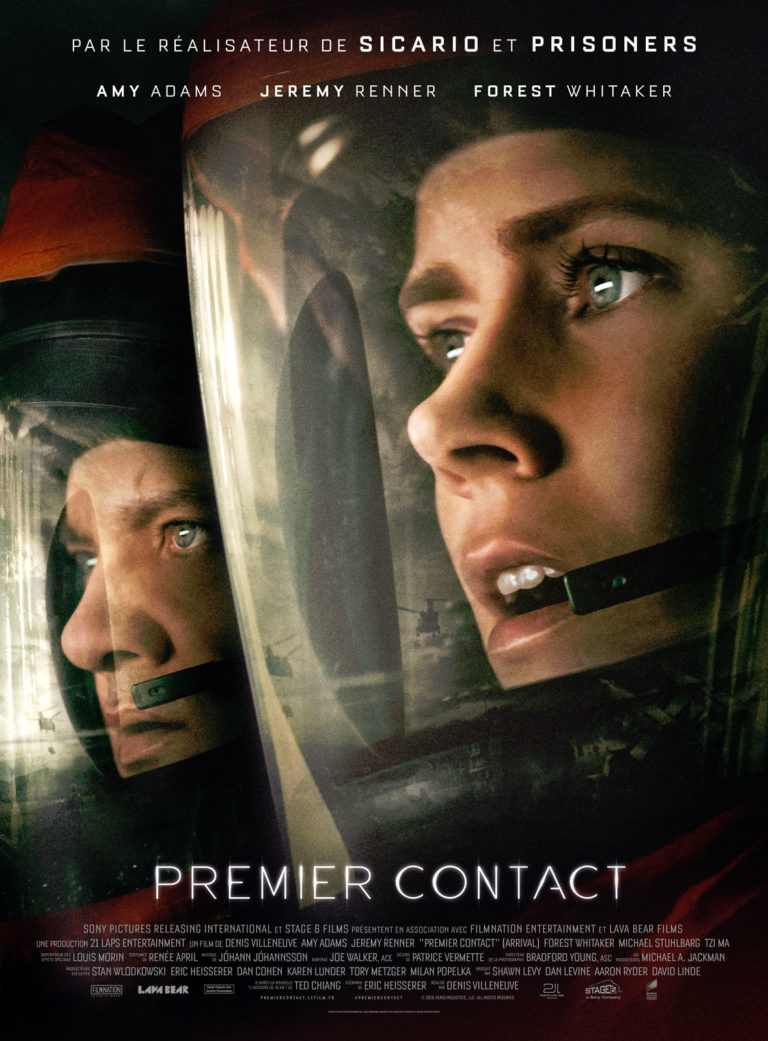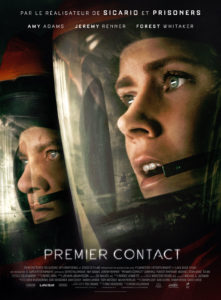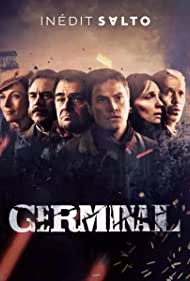 Mercredi- Wednesday
Arte : La fille de Brest, de Emmanuelle Bercot
Jeudi – Thursday
Arte : Hierro, by Jorge Coira (arte.tv)
Canal Plus : American crime story: impeachment
TFX: Troie
TF1 Series : Gremlins
Vendredi – Friday
Canal Plus: J'accuse
Arte : Si tu vois ma mère de Nathanaël Guedj
Chérie 25: L'homme qui voulait vivre sa vie
Samedi – Saturday
Arte : L'ARN messager : une révolution médicale
Chérie 25: Atlantic Crossing: Liaison Royale
Dimanche – Sunday
France 2 : Ad Astra
Arte : Le Train de Pierre Granier-Deferre
Lundi – Monday
C8 : Premier Contact
Mardi – Tuesday
Canal Plus : Mon année à New York
TFX: Mamma mia : here we go again
Mercredi- Wednesday
France 2 : Germinal
Arte : L'amour est un crime parfait de Jean-Marie Larrieu et Arnaud Larrieu
5.
AT HOME, 

ON YOUR PLATFORMS
HALLOWEEN FIVE BEST FILMS & NEW FILMS & SERIES
ARTE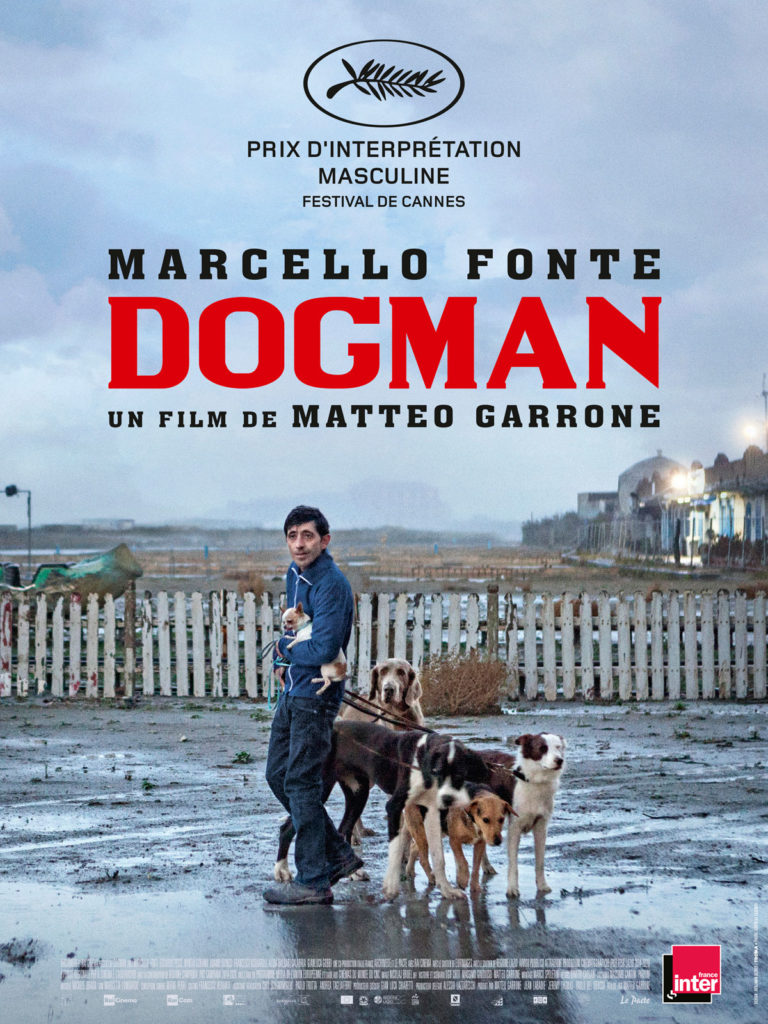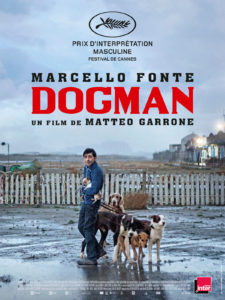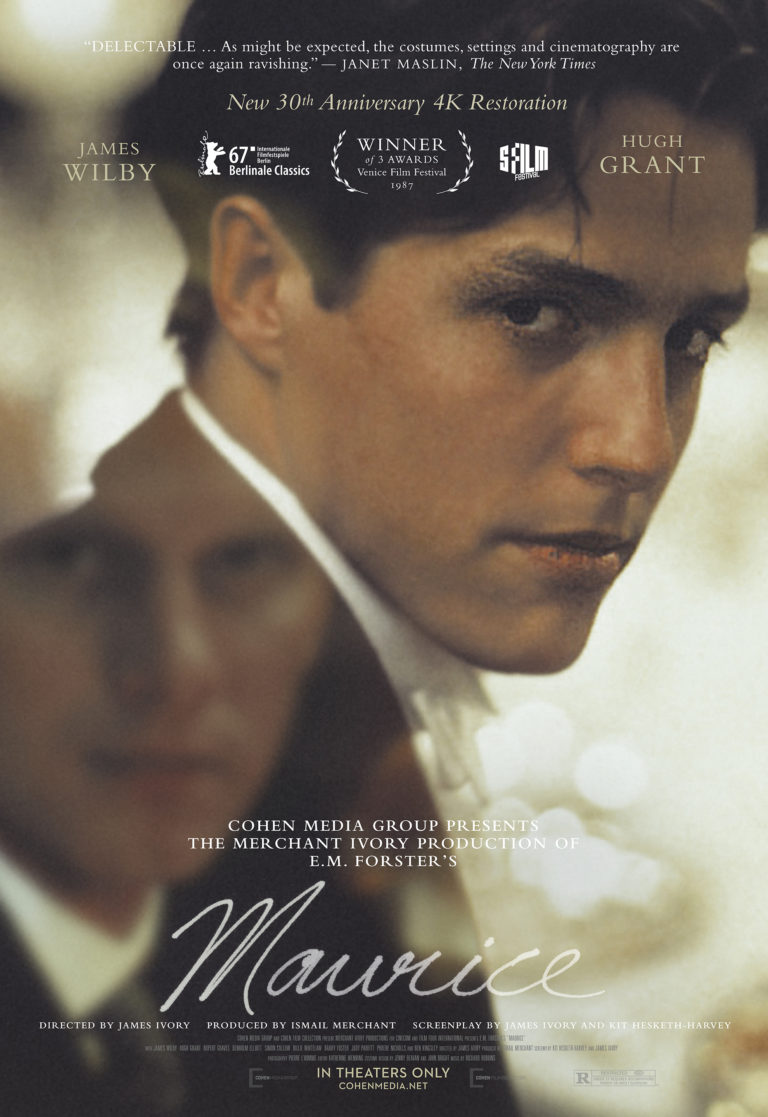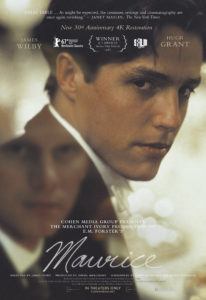 FILM
Dogman by Matteo Garrone.
Parole-donnee Brazilian drama film directed by Anselmo Duarte, released in 1962, and adapted from the eponymous play by Alfredo Dias Gomes.
La-rose-tatouee by Daniel Mann, with Anna Magnani (Serafina Delle Rose), Burt Lancaster (Alvaro Mangiacavallo), Marisa Pavan (Rosa Delle Rose), Ben Cooper (Jack Hunter).
SERIES
Tehran, today. Shadi is 17 years old. In life, Shadi enjoys listening to music down the block with her best friend Ferial. Except that soon, she has to move to France, far from everything she has ever known. Shadi begins to wonder, is this immigration really what she wants? To find out, she sets out to meet Iran.
In a small dusty town in South Africa, a man in search of redemption tries to rebuild a relationship with his son, whom he had abandoned, while restoring an abandoned municipal swimming pool. A feel good series with corrosive humor that denounces the ills of South African society as much as it demonstrates its capacity for resistance.
WHAT TO WACH : DOCUMENTARY
Kreatur: le magazine des combats féministes
Santé : les femmes sont-elles discriminées ?
Claudia Cardinale de Emmanuelle Nobecourt
La Cinémathèque Française
 Dino Risi exhibition from September 2 to October 27 
HALLOWEEN FIVE BEST FILMS & NEW FILMS & SERIES
NETFLIX
La princesse de Chicago, by Mike Rohl, on November 18
Hellbound, by Yeon Sang-ho, on November 19
Red Notice, by Rawson Marshall Thurber
Dwayne Johnson, Ryan Reynolds, and Gal Gadot in RED NOTICE, on November 12
Bruised, by and with  Halle Berry, on November 24
Jackie Justice (Halle Berry) is a mixed martial arts fighter who leaves the sport in disgrace. Down on her luck and simmering with rage and regret years after her last fight, she's coaxed into a brutal underground fight by her manager and boyfriend Desi (Adan Canto) and grabs the attention of a fight league promoter (Shamier Anderson) who promises Jackie a life back in the octagon.
But the road to redemption becomes unexpectedly personal when Manny (Danny Boyd, Jr.) — the son she gave up as an infant — shows up at her doorstep.
BRUISED marks the directorial debut of Academy Award winner Halle Berry and also stars Adriane Lenox, Sheila Atim, Valentina Shevchenko, and Stephen McKinley Henderson.
On Christmas on November 24 : RobinRobin
A boy called Christmas, by Gil Kenan, on November 24
Ozark,season 4
Stranger Things, season 4
Emily in Paris season 2, in December
Cowboy Bebop, on November 19
The Lost Daughter, on December 31st
Written & directed by Maggie Gyllenhaal, with Olivia Colman, Jessie Buckley, Dakota Johnson, Ed Harris, Peter Sarsgaard, Dagmara Dominczyk & Paul Mescal.
HALLOWEEN FIVE BEST FILMS & NEW FILMS & SERIES
 Prime Video
Orelsan, Montre jamais ça à personne, on October 15th
The Legend of  Vox Machina
The wheel of the time, inspired by the novels of the American writer Robert Jordan.
Created by Rafe Judkins with Rosamund Pike. Starting November 19.
The Wheel of Time follows Moiraine, a member of the powerful female channeling organization called the Aes Sedai, who takes in a group of five young people from a small village following an attack by the forces of the Dark One, a malevolent evil entity that seeks to destroy the Frame (existence).
Of these five, she believes that one may be the reincarnation of the Dragon, an ancient hero and powerful channeler who is prophesied to save the world or destroy it.
The Electrical Life of Louis Wain, on November 5. By Will Sharpe, with story by Simon Stephenson, and screenplay by Stephenson and Sharpe.
It stars Benedict Cumberbatch, Claire Foy, Andrea Riseborough, Sharon Rooney, and Toby Jones.
And the film depicts the life of artist Louis Wain.
Being the Ricardos, by Aaron Sorkin, with Nicole Kidman,  Javier Bardem & JK Simmons, on December 21
Lucille Ball (Nicole Kidman) and Desi Arnaz (Javier Bardem) are threatened by shocking personal accusations, a political smear and cultural taboos in.
A revealing glimpse of the couple's complex romantic and professional relationship, the film takes audiences into the writers' room, onto the soundstage and behind closed doors with Ball and Arnaz during one critical production week of their groundbreaking sitcom "I Love Lucy.
HALLOWEEN FIVE BEST FILMS & NEW FILMS & SERIES
 Canal+
​
L'enfer sous terre, by  JP Watts, now
The dead don't die, de Jim Jarmush, now
J'accuse, by Roman Polanski, on October 29
Minamata, on October 26 with  Johnny Depp, Bill Nighy
Impeachment American Crime Story, on October 28.
Sarah Paulson as Linda Tripp and Beanie Feldstein as Monica Lewinsky. 
Impeachment: American Crime Story examines the national crisis that led to the first impeachment of a U.S. President in over a century through the eyes of the women at the center of the events: Monica Lewinsky, Linda Tripp and Paula Jones. All three were thrust into the public spotlight during a time of corrosive partisan rancor, shifting sexual politics and a changing media landscape.
My Salinger year, on November 2, by Philippe Falardeau
Starring Margaret Qualley, Sigourney Weaver, and Douglas Booth
New York in the 90s: After leaving graduate school to pursue her dream of becoming a writer, Joanna (Margaret Qualley) gets hired as an assistant to Margaret (Sigourney Weaver), the stoic and old-fashioned literary agent of J. D. Salinger. Fluctuating between poverty and glamour, she spends her days in a plush, wood-panelled office – where dictaphones and typewriters still reign and agents doze off after three-martini lunches – and her nights in a sink-less Brooklyn apartment with her socialist boyfriend.
Joanna's main task is processing Salinger's voluminous fan mail, but as she reads the heart-wrenching letters from around the world, she becomes reluctant to send the agency's impersonal standard letter and impulsively begins personalizing the responses. The results are both humorous and moving, as Joanna, while using the great writer's voice, begins to discover her own.
HALLOWEEN FIVE BEST FILMS & NEW FILMS & SERIES
Starzplay
Doctor Death, by  Patrick Macmanus with Joshua Jackson, Alec Baldwin & Christian Slater, on September 22.
BMF, on September 26th.
HALLOWEEN FIVE BEST FILMS & NEW FILMS & SERIES
Apple TV
Dr Brain, by Kim Jee-Woon: Korean series with Lee Sun Kyun (Parasite ), on November 4.
Swagger,  by Kevin Durant & Reggie Rock Bythewood
Inspired by NBA superstar Kevin Durant's experiences, "Swagger" explores the world of youth basketball, and the players, their families and coaches who walk the fine line between dreams and ambition, and opportunism and corruption. Off the court, the show reveals what it's like to grow up in America.
Invasion, de Simon Kingberg, on October 22
Finch, by Miguel Sapochnik, expected November 5, with Tom Hanks.
The Shrink next door, inspired by the eponymous podcast Joe Nocera, inspired by true facts. On November 12th.
The Tragedy of Lady MacBeth, by Joel Coen on December 25.
HALLOWEEN FIVE BEST FILMS & NEW FILMS & SERIES
DISNEY PLUS
It's time to Hallostream
Dopesick, by Danny Strong with Michael Keaton, on November 12
Olaf, on November 12
Encanto by Byron Howard, Jared Bush & Charise Castro Smith. On November 24
Hawkeye, on November 24, by Jonathan Igla
Para/llèles
Parallèles tells the story of four friends – Bilal, Romane, Samuel and Victor, whose lives are turned upside down when a mysterious event separates them and propels them into parallel dimensions. They will do everything in their power to understand what happened. And try to go back to their world "before".
Created by Quoc Dang Tran (Dix pour cent, Marianne), co-written by Anastasia Heinzl (Au-delà des apparences) and directed by Benjamin Rocher and Jean-Baptiste Saurel with Thomas Chomel.