The ten best series of your summer.
On the bilingual Movieintheair blog, I do for you a press review every Wednesday and keep the best of national and international audiovisual news.
In your theaters, at home
Ten series to watch now
NEWS
In accordance with the governmental decisions concerning sanitary measures in cultural places gathering more than 50 people, the presentation of a sanitary pass is henceforth compulsory to access to the movie theaters from Wednesday, July 21st, 2021.
You will have to present a QR Code when you come:Downloaded into your TousAntiCovid app; Or in a printed form.You will also have to present a document with a photograph to prove your identity: ID card, driver's license, student card, transportation card, professional badge…
Your Health Pass allows you to prove:
– Vaccination (complete vaccination schedule + 7 days delay after the second injection)
– A negative result of a virological screening test for Covid-19 (PCR or antigenic) less than 48 hours old.
– A certificate of recovery from Covid-19 infection dated more than 11 days and less than 6 months ago.
AND ALSO ENTERTAINMENT NEWS
Victor Hadida's distribution company has  announced the release date of what will be Claude Lelouch's 50th feature film, Love is Better than Life. Starring Sandrine Bonnaire, Gérard Darmon, Ary Abittan, Kev Adams and Philippe Lellouche, the film is expected to hit French cinemas on January 19, 2022.
FESTIVALS
OPEN AIR FILM FESTIVAL – LA VILLETTE JULY 16 TO AUGUST 31
FROM AUGUST 26 TO SEPTEMBER 2ND, SERIES MANIA FESTIVAL- ALL ABOUT IT HERE
TRIBUTE TO ZALICKA SOULEY
Born in 1947 in Niamey, on the banks of the Niger River, Zalika Souley was attracted to the cinema at a young age, becoming the first black professional actress of the 7th Art on the African continent.
MOVIE & SERIES OF YOUR SUMMER
ALL YOU WANT TO KNOW IN THEATERS AND AT HOME
Top ten 2021 series in all categories
PRIME VIDEO
The Underground Railroad, by Barry Jenkins
Director Barry Jenkins (of 2018 Oscar winner Moonlight and If Beale Street could talk) takes us on a journey into the heart of horror, hell and dehumanization, served by sublime cinematography and actors who have outdone themselves. A masterpiece.
APPLE TV
Ted Lasso, by Bill Lawrence, Jason Sudeikis, Brendan Hunt and Joe Kelly
American soccer coach Ted Lasso (Jason Sudeikis) is recruited by AFC Richmond owner Rebecca Welton (Hannah Waddingham) to coach her British soccer team, even though he has no experience in the sport and doesn't know the rules.
A feel good series.
Physical, by Annie Weisman
How do you silence the voices that tell you that you're lame, fat, ugly, or weak from the time you were little?
Will Sheila make it?
It is precisely this guilt instilled by a society ruled by men for thousands of years that Physical denounces.
CANAL PLUS
It's a sin, by Russell T Davies 
A moving series about a group of friends in London in the early days of AIDS.
Mare of Easttown, by Craig Zobel
Here Kate Winslet plays a role against the grain, not glamorous, but a depressed, alcoholic, unpleasant and hateful woman who, we seem to guess, has suffered the mourning of a child.
We are immediately very taken by this series.
Once again, it is thanks to the main character, Mare, a complex woman, cynical and angry, yet full of humanity, who struggles to live simply and with whom we identify.
Kate Winslet is once again prodigious and we can see that her director, Craig Zobel, is a regular in thrillers.
Antidisturbios, by Isabel Pena and Rodrigo Sorogoyen  
In six episodes, Isabel Pena and Rodrigo Sorogoyen take us deep into the heart of the riot police, the convenient cannon fodder of politicians, corruption and, above all, the drama of the century, the migrants.
I may destroy you, by Michaela Coel
In twelve episodes, we follow the journey of deconstruction and reconstruction of the author, who was unknowingly drugged and raped during a party in a bar.
Arabella files a complaint, is listened to, but that is not enough. What can she do to feel better?
The flight attendant, by Steve Yockey
This series is amazing.
In the first episode, it feels like we're seeing all the clichés we imagine about flight attendants (to sum up pretty and dumb), which is annoying. But neither the heroine nor the secondary characters confirm this prejudice.
Kaley Cuoco plays this stewardess wonderfully, the heroine of a series whose real subject is alcoholism. Cassy (Cassandra) does not know how to manage her life, trapped by her past as a young orphan girl to whom her father, also an alcoholic, gave beers on the sly
DISNEY
Wanda Vision, by Jac Schaeffer 
If you are familiar with Sol Saks' My Beloved Witch, starring Elizabeth Montgomery and Dick York, and you like this style of humor then you will love WandaVision.
A journey into the heart of American television at its best.
NETFLIX
Blackspace by Anat Gafn and Sahar Shavit
In a small town in Israel, on Yom Hazmaut (Independence Day) as the senior class attends the ceremony, four unicorn-masked individuals burst in and begin shooting the students at random and four of them are found dead.
A police officer, a former student of the school, went to the scene. After the intervention, three Palestinians are found on the roofs and are immediately accused. But the weapons had disappeared. The investigation then turns to the students.
Master of None season 3, by Aziz Ansari
The direction is sublime.
Few words but chiseled, beautiful dialogues, reflections and scenes that recall some of Woody Allen's films.
Lena Waithe and Naomi Ackie are both magnificent.
This mini-series (in five episodes), which can be seen without having seen the two previous ones, is committed, intimate, full of poetry, moving, until the end, which is also perfectly successful.
ARTE
Hamichim, by Yael Hedaya
A series about women and middle age at last!
Humor, between The Kominksy Method and Woody Allen's films.
WHAT YOU SHOULD SEE
REVIEW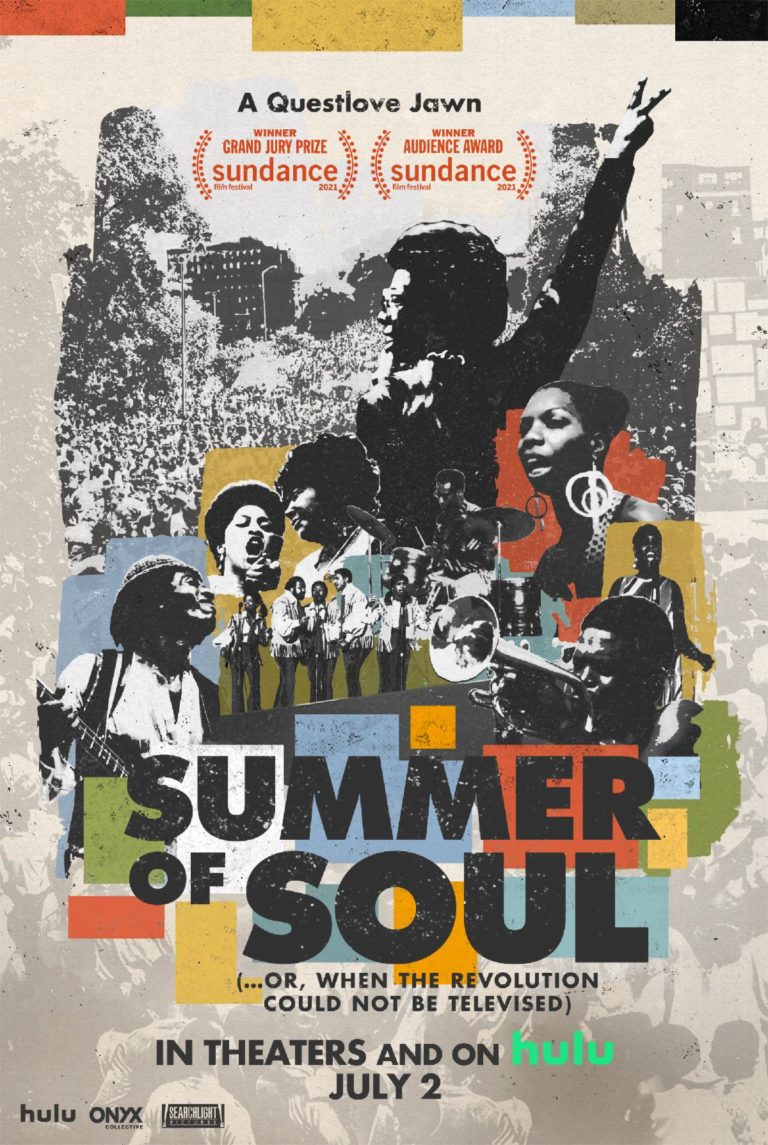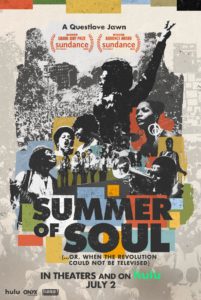 SUMMER OF SOUL, de Questlove 
Synopsis
Documentary about the history of the Harlem Cultural Festival held in New York City in 1969.
The documentary
Until its screening at the Sundance Film Festival, no one had ever heard of this festival that was held for six weeks in the Harlem neighborhood and that helped bring together people from poor neighborhoods, whether they were Black Americans, Latinos or Whites from poor neighborhoods.
Despite the presence of 300,000 people and artists such as Stevie Wonder, Mahalia Jackson, Nina Simone, The 5th Dimension, The Staple Singers, Gladys Knight & the Pips, and Sly and the Family Stone, the festival was forgotten.
No one was interested in its production nor its distribution.
This documentary is not only about a concert but about a whole era in Harlem with all the problems linked to racism, drugs and poverty. At the same time as the Festival was taking place, the first man walked on the moon.
But for the inhabitants of Harlem, nothing is settled yet on earth and it is necessary to act first towards the populations which need financial or medical support.
Nina Simone, Stevie Wonder, Abbey Lincoln, Ray Baretto, all came to sing to support a cause, the end of racism and inequality.
Summer of Soul won the Grand Jury Prize at this year's Sundance Film Festival and the Audience Award at the Sundance Film Festival.
ON DISNEY PLUS & HULU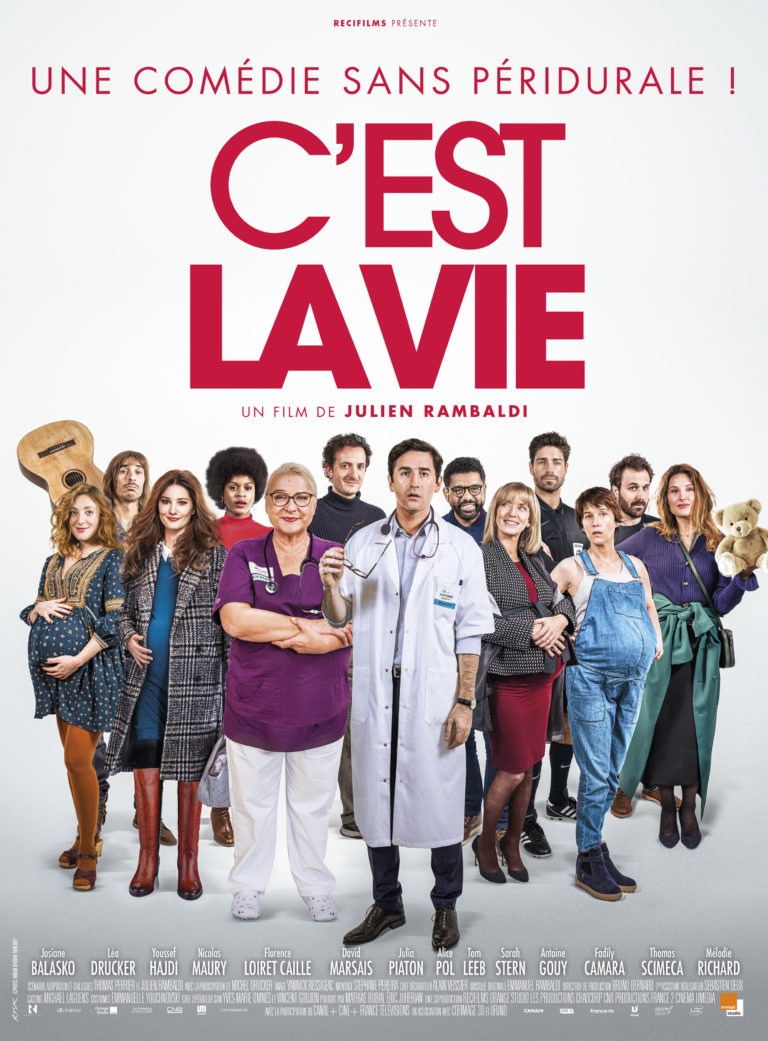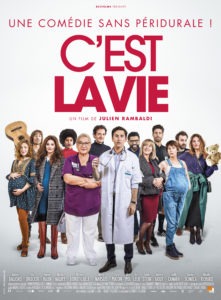 C'EST LA VIE, by Julien Rambaldi
Synopsis
On her last day before retirement, Dominique (Josyane Balasko), a strong-willed midwife, is forced to cooperate with an arrogant young obstetrician (Nicolas Maury). Together, they will have to accompany five women to give birth. They will remember it all their lives.
The movie
This is the comedy of your summer. This pretty and moving film where love encounters are made and unmade, and all the subjects related to motherhood and fatherhood and homoparentality are tackled will make you spend a good time. The humor is there, the dialogues are well written, and the comedy is reminiscent of some romantic comedies or not American. The actresses are perfect, not only Josyane Balasko but Léa Drucker, Alice Pol, Julia Piaton, Fadily Camara, Sarah Stern, Mélodie Richard & Florence Loiret-Caille.
With also Nicolas Maury, David Marsais ( Mandibules), Tom Leeb, Youssef Hajdi, Antoine Gouy.
It's a real success, go for it!
IN THEATERS NOW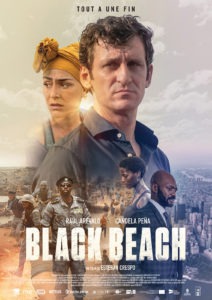 BLACK BEACH, BY ESTEBAN CRESPO
Synopsis
In Brussels, Carlos Fuster, a Spanish executive, works for a major American oil company. He leads a luxurious life and dreams of moving to New York with his wife Susan, who is about to give birth.
But his management asks him to leave to negotiate the release of an American engineer, kidnapped in Equatorial Guinea.
The film
Nothing is spared in this thriller that turns out to be much more subtle than it seems at first: corruption, cynicism of corporations and NGOs, rivalries for power and money, and the love that should save everything.
Carlos, a cynical character who seems to have seen it all, dives back into his past life in this country that he has not quite left. The main actor, Raúl Arévalo, is one with his character who seems to attract trouble.
A real dive into the continent.
With Raúl Arévalo, Paulina García.
CURRENTLY ON CANAL PLUS
2. 
In movie theaters
Dream horse, by Euros Lyn
Pour l'éternité, by Roy Andersson
Le soupir des vagues, by Koji Fukada
Nadia Butterfly, by Pascal Plante
Les sentiers de l'oubli, by Nicol Ruiz
De Bas étage, by Yassine Qnia
La mort du cinéma et de mon père aussi, by Dani Rosenberg
LATER
Buckley's chance, by Bill Nighly & Victoria Hill
The House of Gucci, by Ridley Scott
Les amours d'Anaïs, by Charline Bourgeois-Tacquet
Supernova, by Harry Macqueen 
3.
WEEKLY TIPS & OPINIONS
FROM 

PROFESSIONALS

 WRITERS, SCREENWRITERS, DIRECTORS, COMPOSERS…
Actors who have followed in their fathers' footsteps | by Insider | Insider | Jun, 2021 | Medium
Reader Question: Advice for someone wanting to give writing a full-time shot? | by Scott Myers | Jul
Reader Question: How much dialogue versus description in a screenplay? | by Scott Myers | Jul, 2021
Reader Question: Should you plot out the Protagonist's arc or just go with your gut? | by Scott Myer
Reader Question: When can you stop tinkering with a script and finally say "done"? | by Scott Myers
The Most Useful Writing Advice I've Ever Been Given | by Sadie Hoagland | Creators Hub | Jul, 2021 |
The Theology of Cinema: Grace. "Here is the world. Beautiful and… | by Scott Myers | Jun, 2021 | Go
Writing and the Creative Life: Dark Places | by Scott Myers | Jul, 2021 | Go Into The Story
Writing and the Creative Life: The Joy of Running… Creatively Speaking | by Scott Myers | Jul, 2021
4. AT HOME ON TV
Movies and series of your summer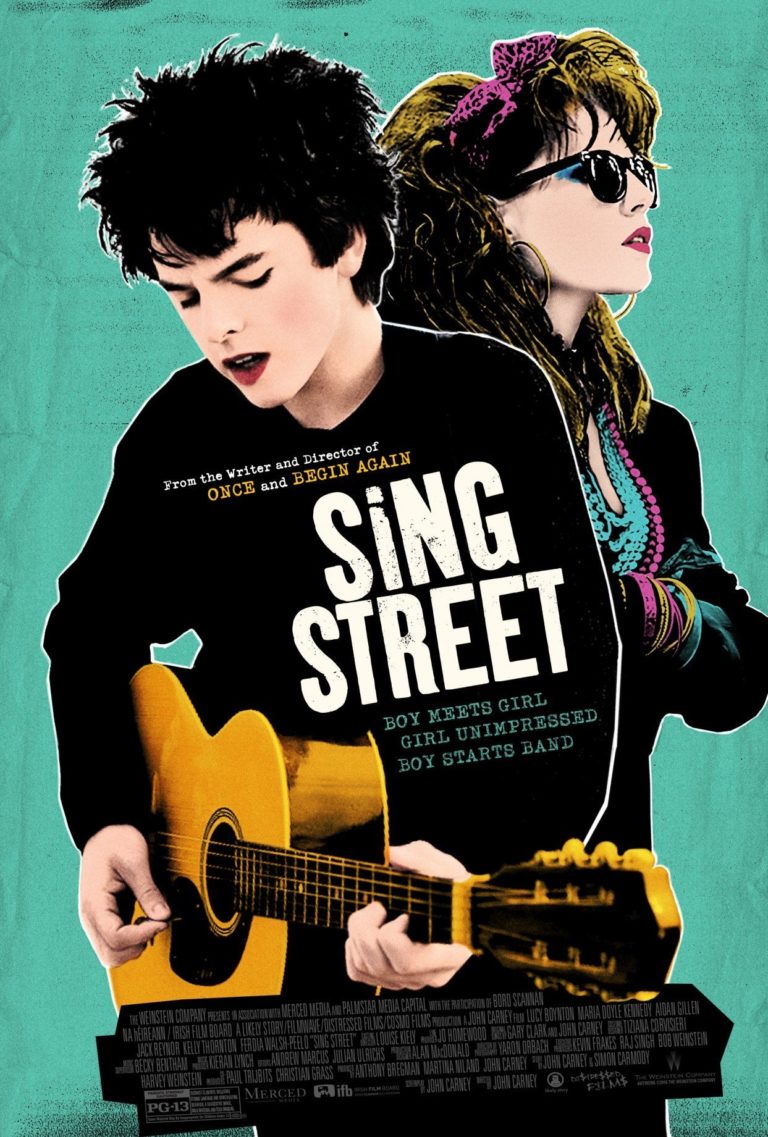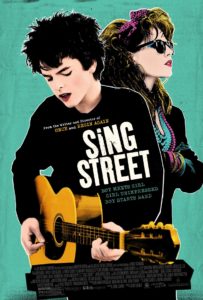 Mercredi- Wednesday
Arte : Miraï ma petite soeur  – Review here
France 2 : L'amie prodigieuse
Jeudi – Thursday
TF1: Un Indien dans la ville
Canal Plus: City on a Hill
Vendredi – Friday 
Samedi – Saturday 
Dimanche – Sunday
Arte : Good-morning-vietnam
Canal Plus : Yesterday
Lundi – Monday 
Canal Plus: The King (series)
Arte : L'argent-de-poche de François Truffaut avec Jean-François Stévenin
Mardi – Tuesday 
Mercredi- Wednesday
5.
AT HOME
ON YOUR PLATFORMS
Movies and series of your summer
ARTE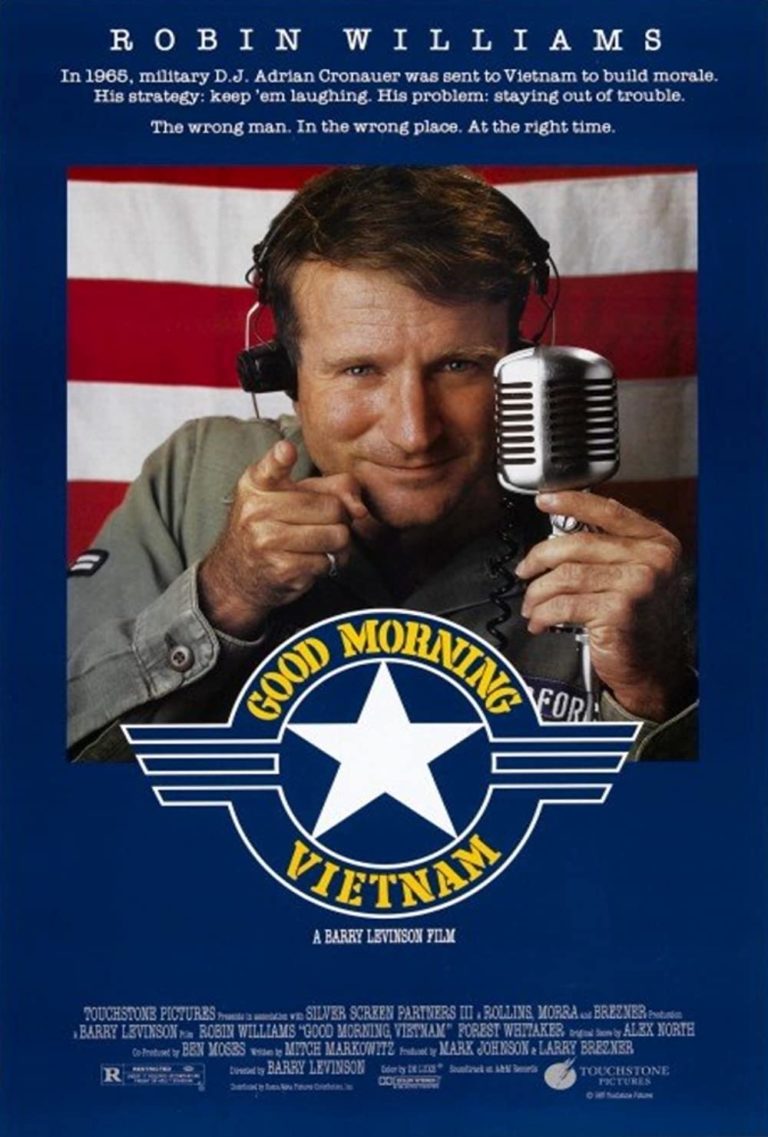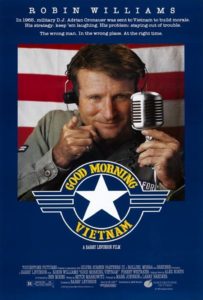 FILM
Trois-bonnes-raisons-de-voir-dieu-existe-son-nom-est-petrunya
Dieu-existe-son-nom-est-petrunya
SERIES
Foodie Love, August 6, 2021 (available until April 5, 2022)
She is an editor, he is a mathematician. They have met on a platform dedicated to food lovers and have arranged to meet in a trendy café in Barcelona. Together, they will test the best restaurants in the city as they discover each other, between complicity and defiance, restraint and seduction, in the age of social networks. Concocted by the Spanish director Isabel Coixet, this tasty series is to be consumed without moderation.Director: Isabel Coixet
Cast: Laia Costa, Guillermo Pfening, Agnès Jaoui, Yolanda Ramos, Natalia de Molina.
DOCUMENTARY
Blow-up-nanni-moretti-en-10-minutes/
CONCERT
melody-gardot-au-chateau-d-herouville
La Chaîne Parlementaire
LCP offers you a lot of good documentaries: here
Movies and series of your summer
 on NETFLIX
(CLICK ON THE LINK TO WATCH THE TRAILER)
Hit & Run, by Lior Raz & Avi Issacharoff (Fauda), on August 6th
The Swarm, by Just Phillippot, on August 6th
The Chair, by Amanda Peet, Annie Wyman. With  Sandra Oh, on August 20
Sex education season 3, on September 3rd
La Casa de Papel season 5
Movies and series of your summer
on Prime Video
Cruel Summer, (series), by Bert V. Royal, on August 6th
In 1993, a tragedy strikes the community of Skylin, Texas: Kate Wallis, a popular and well-liked teenager, is kidnapped by Martin Harris, the vice-principal of the town's high school. Jeanette Turner, another teenager in town, is then accused of not reporting Kate's disappearance and becomes the most hated person in the country.
Modern Love season 2, August 13th
Val, by Leo Scott & Ting Pool , on August 6th
Movies and series of your summer
on Canal+
My Beautiful Boy, by Felix Van Groeningen with Steve Carell, Timothée Chalamet
Movies and series of your summer
Starzplay
Death and Nightingales, by Allan Cubitt
We are who we are (review here), by Luca Guadagnino.
BMF, on September 26th
Movies and series of your summer
Apple TV
Mr Corman, de Joseph Gordon-Levitt, on August 6th
Coda, remake from La Famille Bélier, on August 13th
Movies and series of your summer
DISNEY PLUS
Only murders in the building, by Steve Martin & John Hoffman with Selena Gomez (Mabel), Steve Martin (Charles)
Encanto, this fall
Turning Red (March 2022)
Stay safe !
Subscribe to the weekly newsletters to keep up !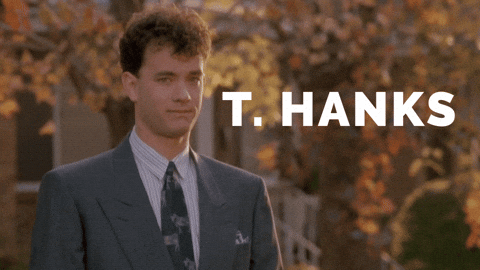 [contact-form to="contact@movieintheair.com" subject="Subscribe to the newsletters"][contact-field label="Subscribe here : Name" type="name"][contact-field label="Email address" type="email"][/contact-form]