Yesterday…Suddenly…Imagine…that you are a musician who's having a hard time and suddenly no-one remembers the Beatles.
A fraud ?
This musical romance is about plagiarism….so, how Danny Boyle, the director of « Slumdog Millionnaire «, who does films about social justice, and Richard Curtis the screenwriter and producer of this movie (screenwriter of « Four Weddings and a Funeral », « Notting Hill », « Love actually », "Mamma Mia! Here We Go Again") and director of« Love Actually », "Good Morning England" and « About Time » – great movie currently on Netflix) have missed the eponymous comic written by David Blot in 2011  « Yesterday » ? How could they not know while the actress has the same name as the heroin of the comic (Eli has been changed into Ellie…) ?
Yesterday, this feel good movie about how hard it is to exist with its own music with the funny Himesh Patel singing all the Beatles tunes, has failed by raising a doubt on the likely injustice done to David Blot …He put his comic it freely on line.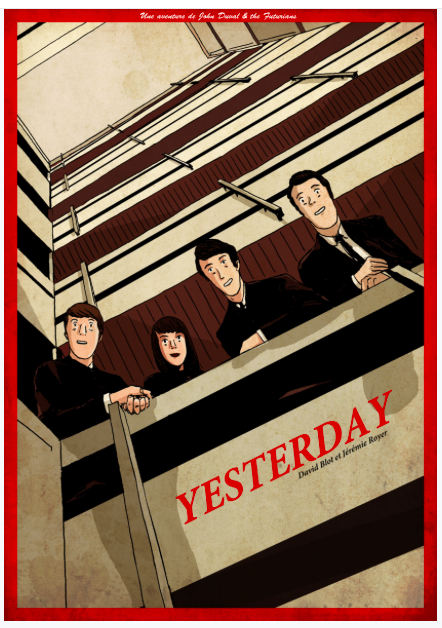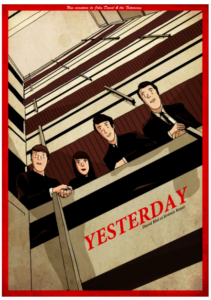 Let's hope light and justice will soon be shed on this case…
As for all the musical this year, (Bohemian Rhapsody, Rocketman…), you can still listen to Yesterday, this beautiful song and to all the original songs…Les Beatles are good as ever.