This week, we are back to the movie theaters !
On the bilingual Movieintheair blog, I do for you a press review every Wednesday and keep the best of national and international audiovisual news.
Five films to watch in your movie theaters
and series to watch this week
YOUR WEEKLY NEWS:
Movie theaters are opening today !  The curfew is extended to 9 p.m.
After directing Summer '85, the director François Ozon began to adapt the novel by Emmanuèle Bernheim, Tout s'est bien passé. The filmmaker directed Sophie Marceau in the lead role. André Dussollier is also in the cast. Tout s'est bien passé will be released in French theaters on September 22.
Oscar winners Denzel Washington and Frances McDormand's will play in Macbeth, broadcast on Apple TV

 

+ after its theatrical release. The Shakespeare adaptation is being directed by Oscar winner Joel Coen.
ONLINE FESTIVAL
Festival du Film Policier 2021: the official online selection of the festival will take place online from May 26 to 30 and Sunny Side of the Doc will take place online as well from June 21 to 24.
TRIBUTE
OLIVIER JEAN-MARIE
Olivier Jean-Marie passed away on May 13, at the age of 60. The animation studio Xilam, of which he was the pillar, pays tribute to him.
MOVIES AND SERIES
ALL YOU WANT TO KNOW THIS WEEK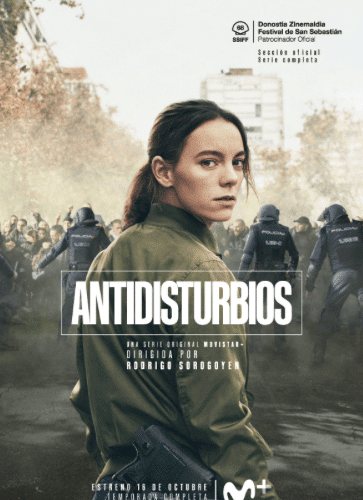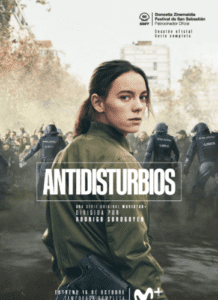 ANTIDISTURBIOS,  BY ISABEL PENA ET RODRIGO SOROGOYEN
SYNOPSIS
Madrid. A team of riot police is in charge of evicting the tenants of an apartment. But there are more than twenty people there.
The tone rises, the violence rises. And a man dies.
Laïa, a young police agency, is in charge of the investigation in order to determine whether or not the police are responsible for the tragedy.
THE SERIES
Along with The Underground Railroad, which I'll talk about below, this is the punchy series that you must have seen.
In six episodes, Isabel Pena and Rodrigo Sorogoyen take us into the heart of the riot police, the convenient cannon fodder of politicians, corruption and especially the drama of the century, the migrants.
The pugnacity of Laïa, brilliantly played by Vicky Luengo, and the personalities of the policemen, all brilliant, including the famous actor Hovik Keuchkerian, testify to a precise and rich writing from the authors.
From the very first episode, we are immediately caught up in this story.
The camera in the hand follows the characters in all their movements and the realism of the scenes gives the series the appearance of a documentary.
A must see!
CURRENTLY ON CANAL PLUS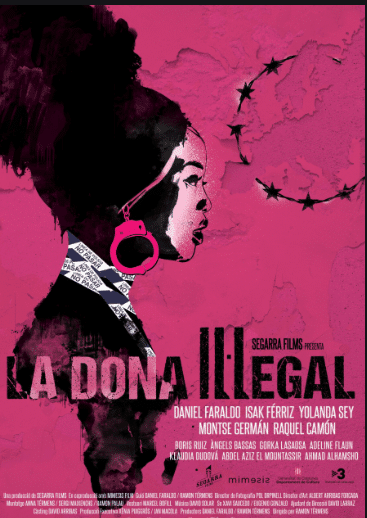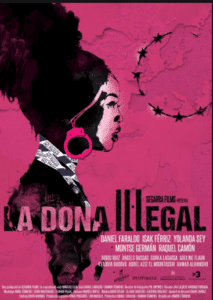 LA DONA ILLEGAL, or ILLEGAL WOMAN , BY RAMON TERMENS
SYNOPSIS
Fernando Vila is a lawyer for undocumented immigrants. One day, a colleague passes him the file of Zita, a prostitute threatened with deportation and who is to be married.
But without being informed, the young woman is locked up in a detention center for migrants.
Two days later, he learns that she has committed suicide. He then decides to investigate with Juliet, a Nigerian woman, also a refugee and prostitute, who is a friend of Zita's.
THE FILM
The lawyer, married to a woman with terminal cancer, and played by Daniel Faraldo, is overwhelming. Distraught by the distress that surrounds him, he does nothing but help, even to the point of risking his life to denounce a corrupt system where women are exploited in Spanish detention centers.
And he never gives up.
The stories of the undocumented migrants are all more moving than the others. The story of Juliet Okoro, played by Yolanda Sey, is terrifying. Women are all raped by the smugglers before they can reach the countries that welcome them so badly.
Spanish director Ramon Termens denounces a system that kills migrants or sexually exploits them for lack of being able to welcome them. The whole thing is real, as it is happening in Spain right now where there are still seven detention centers (CIE) where undocumented migrants are regularly "suicided".
This film is not only moving but makes you want to act.
A must see.
CURRENTLY ON NETFLIX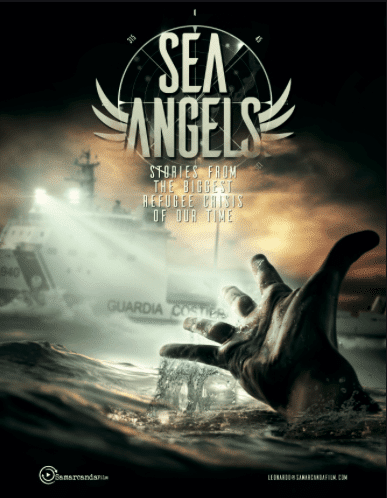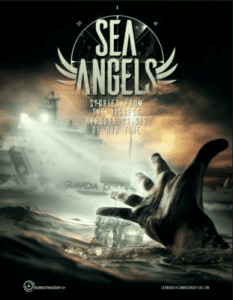 SEA ANGELS, ANGELI DI MARE, BY SIMONE GANDOLFO
SYNOPSIS
For an hour and twenty minutes we follow the Italian coast guard, NGOs and associations at work at sea or on land in the rescue of migrants arriving in Italy.
THE FILM
A poignant and revolting documentary, Sea Angels shows us a daily reality, that of migrants in the middle of the sea, who have fled their country to survive.
Caregivers, captains, priests, directors of associations and volunteers offer food, water and care to these new arrivals who have lived through the worst dramas.
Between physical and psychological traumas, the men and women who come to their aid need all their courage to continue this fight every day.
They give confidence in the goodness of humanity. Because inhumanity has led the migrants to this situation.
NOW ON NETFLIX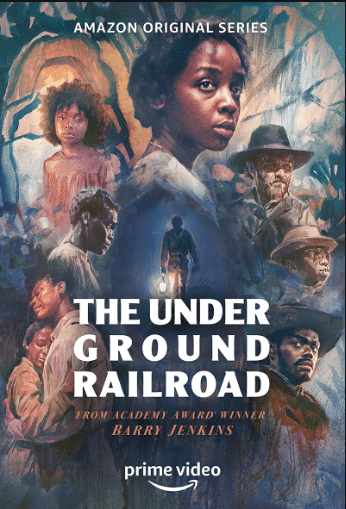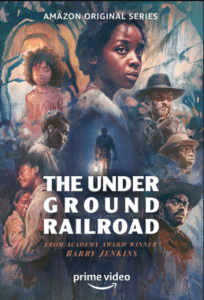 THE UNDERGROUND RAILROAD, BY BARRY JENKINS, ADAPTED FROM THE NOVEL OF THE SAME NAME BY COLSON WHITEHEAD (PULITZER PRIZE 2017)
SYNOPSIS
In the 1800s, a young slave named Cora escapes with Caesar through an underground  railroad from a Georgia plantation where the worst treatment is inflicted upon them.
Ridgeway, the plantation owner, and his slave, a child named Homer, pursue the escapees.
THE SERIES
Over ten episodes, we follow the trials and tribulations of Cora, trapped in an America that shows no mercy to African-Americans.
The Indians have already been virtually wiped out, and in the American South, the worst kind of whites have replaced them.
Cora, on the other hand, has been abandoned by her mother, who has managed to escape from the plantation, and this is also the great drama of her life.
In real life, the "Underground Railroad" was a network of abolitionists, hidden routes, and safe houses that helped enslaved African Americans escape to freedom in the early to mid-19th century. In the novel and series, it is a real railroad with engineers, conductors, tracks and tunnels.
Director Barry Jenkins (of 2018 Oscar winner Moonlight and If Beale Street could talk) takes us on a journey into the heart of horror, hell and dehumanization, served by sublime cinematography and actors who have outdone themselves.
Thuso Mbedu, Chase W.Dillon (the child), Aaron Pierre and Joel Edgerton are amazing.
Freeze frames reinforce the impression of imprisonment and frozen time for human beings who have suffered one of the worst crimes committed by man. At times, it recalls scenes seen in Get Out and Twelve Years a Slave by Steve McQueen. It is coproduced as well by Brad Pitt.
Colson Whitehead told Le Monde newspaper in 2017, "I don't think you have to stick to the facts to get to the historical truth… Juxtaposing realistic descriptions and fantasy worlds allows me to talk about oppression in a broader sense, and about my country."
Essential.
AVAILABLE ON AMAZON PRIME
2.
FIVE FILMS TO WATCH IN YOUR MOVIE THEATERS 
AND NEW TRAILERS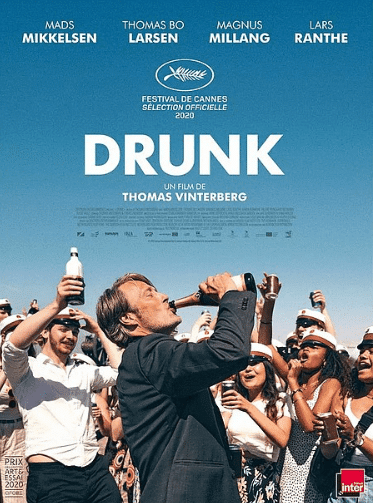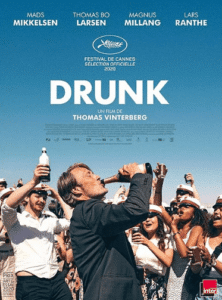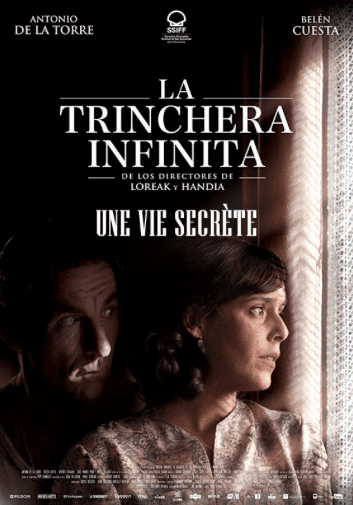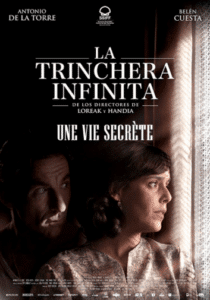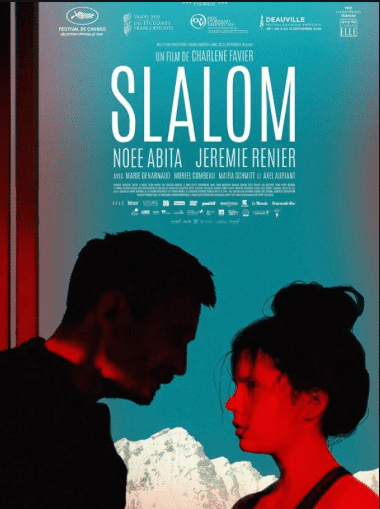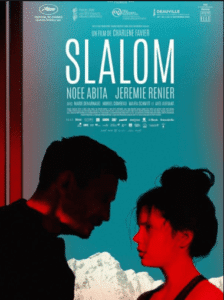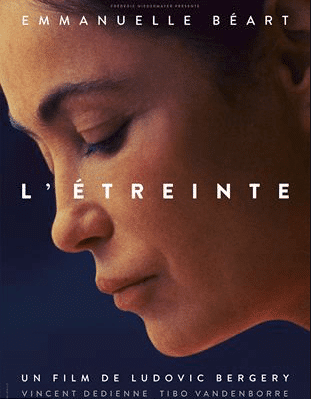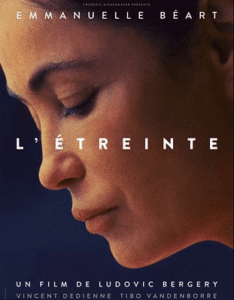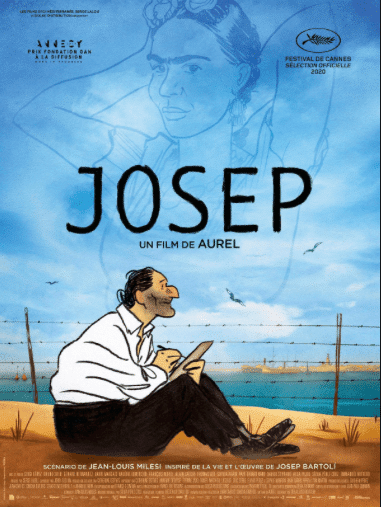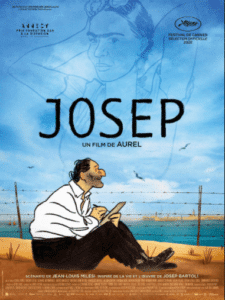 I reviewed this magnificent film, a hymn to life, Oscar-winning this year by Thomas Vinterberg, with Mads Mikkelsen. 
Four disillusioned teachers are bored, have no recognition in their professional life and want to find the joy of life of their youth. At first, alcohol gives them back the confidence they had lost, is a source of inspiration, makes them happy.
The director dedicated this film to his daughter, who died in a car accident at the beginning of the shooting.
Une vie secrète, by Aitor Arregi, Jon Garaño and Jose Mari Goenaga, this week in movie theaters
A little known story of Franco's Spain
In 1936, Higinio, a Spanish Republican supporter threatened by Franco's troops in his village in Andalusia, decides to hide in his house with the help of his wife Rosa. He finds a new hiding place in Higinio's father's house, who dies soon after leaving them the house.
Harassed by a zealous informer neighbor, the couple resists and even manages to have a child. They live cloistered, in lies and under terror for 30 years, until the amnesty of the ex-republicans in 1969.
With Antonio de la Torre and Belén Cuesta. Belén Cuesta (Rosa) received the Goya (Spanish Cesar) for Best Actress and this film received the Best Director and Best Screenplay awards at the San Sebastian Film Festival.
L'étreinte, by Ludovic Bergery, with Emmanuelle Béart, Vincent Dedienne, Tibo Vandenborre, this week in movie theaters
Margaux has lost her husband and is starting a new life. She moves in with her sister and enrolls at the university to study literature again. But soon she feels the need for other emotions. She leaves in search of love, at the risk of losing herself in it… (review to come).
The film looks wonderful. I'm going to see it today.
Slalom, by Charlène Favier, with Noée Abita, Jérémie Renier, Marie Denarnaud, this week in movie theaters
Lyz, 15 years old, has just entered a prestigious ski school program in Bourg-Saint-Maurice. Fred, an ex-champion and now a coach, decides to bet everything on his new recruit.
Galvanized by his support, Lyz invests her whole body, physically and emotionally. She has a string of successes, but quickly falls under Fred's absolute control.
This film is the first to denounce the sexual harassment and psychological manipulation to which professional athletes are subjected.
This beautiful cartoon is a historical document that tells the true story of Josep.
He tries to survive in the concentration camps built by France, to prevent the massive flow of Spaniards fleeing the dictatorship.
Essential, moving, overwhelming, from Spain to Mexico, through New York, a fresco and a testimony to be transmitted in all schools.
And on May 26th in your movie theaters :
The Father, by Florian Zeller (Academy Award for Anthony Hopkins as Best Actor)
Voyagers, by Neil Burger, with Lili Rose-Depp and Colin Farrell
Sons of Philadelphia, by Jérémie Guez, with Matthias Schoenaerts & Paul Schneider
And on June 2nd in your movie theaters :
Suzanna Andler, by Benoît Jacquot, with Charlotte Gainsbourg & Niels Schneider
3.
WEEKLY TIPS & OPINIONS
FROM 

PROFESSIONALS
 WRITERS, SCREENWRITERS, DIRECTORS, COMPOSERS…
Israeli thriller books history
Sundays with Stephen King's "On Writing"  by Scott Myers 
Spec Script Deal: "Valor". Amazon Studios acquires by Scott Myers  
10 Screenwriting Skills and Traits You Need  by Scott Myers 
Writing Wisdom from Akira Kurosawa  by Scott Myers 
4.
YOUR WEEKLY PROGRAM
 May 19th to 26th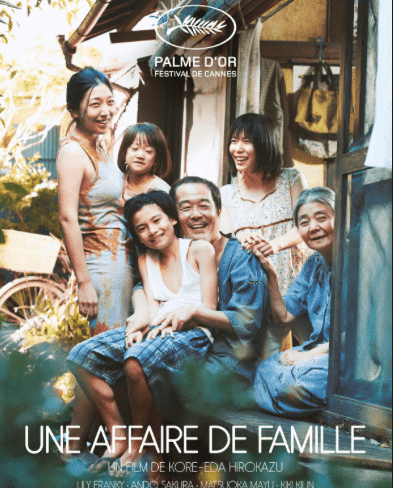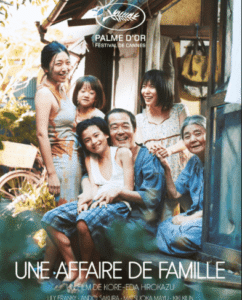 Wednesday 19
Canal Plus : Antebellum – Suivi de  Judas & The Black Messiah
Arte : il-etait-une-fois-moi-daniel-blake (docu) suivi de The Rider de Chloé Zhao  
C8 : Le Guépard
TF1 series : Coup de foudre à Notting Hill
Thursday 20
M6 : Le Prénom
W9: Zero Dark Thirty
Chérie 25 : Les noces rebelles
Friday 21
Saturday 22
France 4 : Jazz au Duc des Lombards
Sunday  23
TF1 Spider-Man Homecoming
M6 Vice Versa
Monday 24
France 3: Dunkerque
C8 : Titanic
TMC: Blade Runner 2049
Tuesday 25
Arte : Corleone-le-parrain-des-parrains-1-2
NRJ 12: Oblivion
Wednesday 26
Arte: Une-affaire-de-famille –  Review on the blog here
C8: Cinema Paradiso
5.
ON YOUR PLATFORMS
ARTE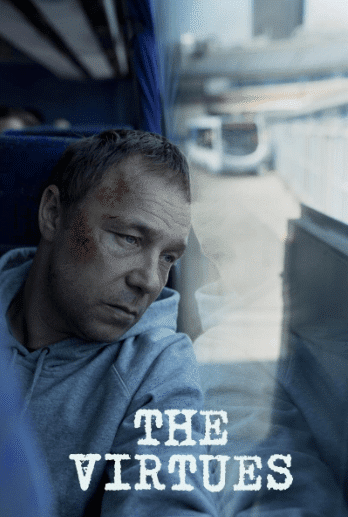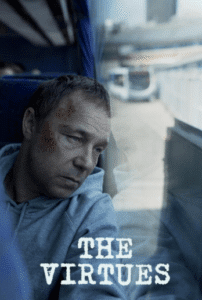 DOCUMENTARY
Indiana Jones: À-la-recherche-de-l-age-d-or-perdu
This is the documentary to see on Arte this week.
It shows the genius, courage and bravoury of two men who had dreams: George Lucas and Steven Spielberg, who both had extraordinary careers.
The film returns to the origins of Indiana Jones and therefore the career of George Lucas, Steven Spielberg, Harrison Ford, the geniuses Philip Kaufman and Lawrence Kasdan but also the history of American audiovisual and the United States: that of the era of transmedia (films declined in derivatives and video games), the myth of the American savior and adventure films, homage to Steven Spielberg to the films he loves the most, those of the 30s, 40s and early 50s he says.
Le-livre-d-image de Jean-Luc Godard
Les-moines-bouddhistes-de-kalmoukie
SERIES
Maroni, the ghosts of the river S02 – Arte.tv and May 20 on ARTE
Chloe is a young gendarme appointed to Cayenne in French Guiana. Her teammate is Joseph Dialo, a native of French Guiana who is familiar with the culture and traditions of this territory. While Dialo is introducing Chloe to the specificities of this department, a metropolitan couple is found brutally murdered on a sailboat adrift on the Maroni River. Their 9 year old son has disappeared. Chloe and Dialo investigate. The only witness is a young Bushinengué. 
MOVIE 
Trois-visages de Jafar Panahi
Arte: Une femme dans l'ombre: Felix Karolus:
In the autumn of her life, a woman devoted to her husband's career finally becomes independent. A touching tragicomedy, starring Senta Berger, who celebrates her 80th birthday this year.
Class action By Michael Apted, with  Gene Hackman (Jedediah Tucker Ward) Mary Elizabeth Mastrantonio (Maggie Ward)
I-got-my-things-and-left– Philbert Aimé Mbabazi – Kigali, in Rwanda, young people gather to mourn their friend.
The Rider, by Chloé Zhao (Academy Award Winner) on May 19th
La Chaîne Parlementaire
LCP offers you a lot of good documentaries: here
La Cinémathèque Française
On Henri plateform, a cult movie everyday
Your movies and series 

to watch
 on NETFLIX
(CLICK ON THE LINK TO WATCH THE TRAILER)
Today : a documentary on the Shoah produced by Spielberg 
"The Last Days," , by James Moll, about the history of Hungarian Jews, will be remastered before being released for streaming on May 19.
The documentary, which won the Academy Award for Best Documentary Film in 1998, tells the stories of five Hungarian Jews who survived the genocide. One of them is Tom Lantos, who was to become a member of the California Congress from 1981 to 2008.
Hit and run: A new series from "Fauda" star Lior Raz and his co-creator and co-writer Avi Issacharoff of "Times of Israel" : in May (date not given yet)
Master of None season 3: about Dev's friend Denise (Lena Waithe) and her partner, Alicia (Naomi Ackie): on Sunday, May 23rd
Blue miracle on May 27
The incredible true story of Casa Hogar, a Mexican home for boys whose team competed in the world's largest fishing tournament to save their orphanage.
The Kominsky Method, on Friday, May 28, f
Without Alan Arkin, who left the show last year. And that's a shame.
With Kathleen Turner, as well as Sarah Baker and Lisa Edelstein, Emily Osment, Graham Rogers, Ann-Margret, Jay Leno, Patti LaBelle, Ashleigh LaThorpe, and Jane Seymour and Paul Reiser.
Ghost Lab: After witnessing a haunting in their hospital, two doctors become dangerously obsessed with obtaining scientific proof that ghosts exist. On May 26th.
Carnaval: After a breakup, an influencer takes her friends on a free trip to Bahia's vibrant Carnival, where she learns life's not just about social media likes. On June 2nd.
Skater Girl, on June 11th, by Manjari Makijany
Fatherhood, on June 18th
Your movies and series

to watch
on Prime Video
Belgravia, by Julian Fellowes
Solos, 7 stories, by David Weil, with Anne Hathaway Morgan Freeman, Helen Mirren
Dreamland, by Miles Joris-Peyrafitte, with Margot Robbie
Your movies and series

to watch
on Canal+
La Guerre des Mondes, Chapitre II, created by Howard Overman
Possessor, horreur movie directed by  Brandon Cronenberg (David Cronenberg's son)
Your movies and series  to watch on

 
Starzplay
Run the world, and available on Canal Plus
A group of smart, funny, energetic and fiercely loyal African-American best friends in their 30s live, work and play in Harlem. As they dream of conquering the world, they face ups and downs in their careers, meet new people and experience heartbreak that will make them question their lives: who are they and where are they going?
Death and Nightingales, de Allan Cubitt
We are who we are (review here), by Luca Guadagnino.
Your movies and series

 to watch on
Apple Tv
1971: The Year that Music Changed Everything, a series produced by Asif Kapadia and James Gay-Rees, available May 21 on Apple TV+.
For James Gay-Rees, the year 1971 was also a turning point for fashion, marked in particular by the birth of Ziggy Stardurst, Bowie's double for one album and a glam-rock icon for decades.
Physical, created by Annie Weisman with  Rose Byrne, on June 18th
Fathom, by Dr Ellen Garland & Dr Michelle Fournet
Lisey's Story, adapted from the novel by Stephen King. The story of a woman, recently widowed, who becomes the object of a stalker obsessed with her husband's work.
On June 4. Directed by Pablo Larrain (Jackie) with Julianne Moore, Clive Owen, Jennifer Jason Leigh…
Your m

ovies and series on 
DISNEY PLUS
Cruella: on May 26th – Director : Craig Gillespie
Screenwriter: Tony McNamara, Aline Brosh McKenna, Kelly Marcel, Jez Butterworth, Dana Fox, Steve Zissis avec Emma Stone, Emma Thompson.
Raya and The Last Dragon, on June 4th
Loki, created by Michael Waldron, with Tom Hidelston & Owen Wilson on June 6th
Stay safe !
Subscribe to the weekly newsletters to keep up !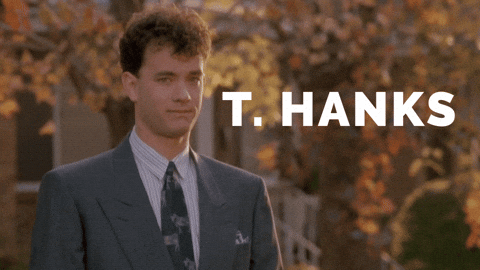 [contact-form to="contact@movieintheair.com" subject="Subscribe to the newsletters"][contact-field label="Subscribe here : Name" type="name"][contact-field label="Email address" type="email"][/contact-form]