Movies of your holidays.
Every week, on the bilingual Movieintheair blog, I choose for you the best of national and international audiovisual news.
Here are the latest news in cinema, series to see or watch again, films on television and on your platforms and a lot of festivals. This week, one theme, thrillers, and many film events to come.
And this week, five cult movies to watch during the holidays.
David Lynch did a new short movie:  I have a radio
MOVIES TO COME OUT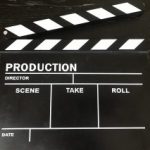 Il Campione (The Champion)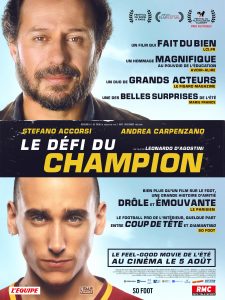 I had the chance to watch this movie before its release and which you will find the review here.
This is a must see movie during the holidays, a movie about friendship, paternity and passion.
In your movie theaters as from August 5th.
Greenland 
In your movie theaters on August 5th.
The Climb 
In your movie theaters on July 29th
Hotel by the river 
In your movie theaters on July 29th
The vigil 
In your movie theaters on July 29th
T'as pécho ? 
In your movie theaters on July 29th
Tijuana Bible 
In your movie theaters on July 29th
And Your movie program during La Villette en Plein Air – From July 22nd till August 23rd
The five cult movies to watch during the holidays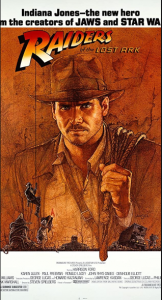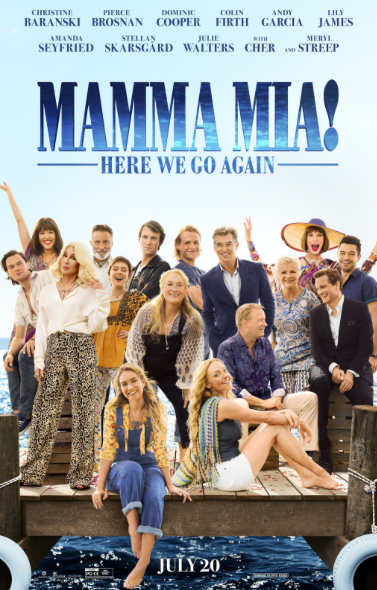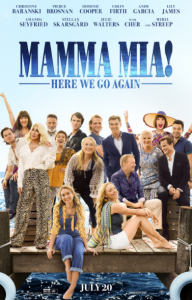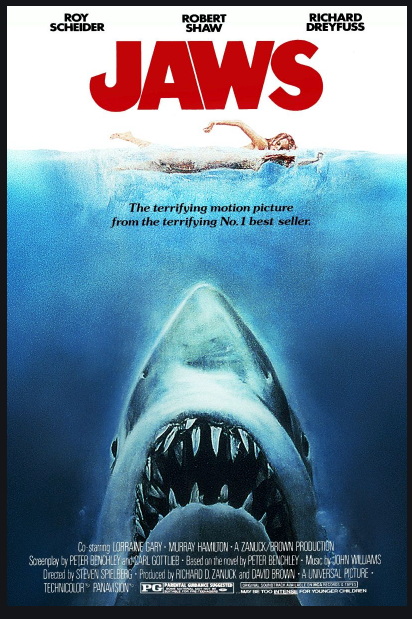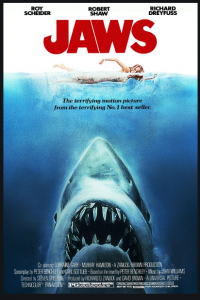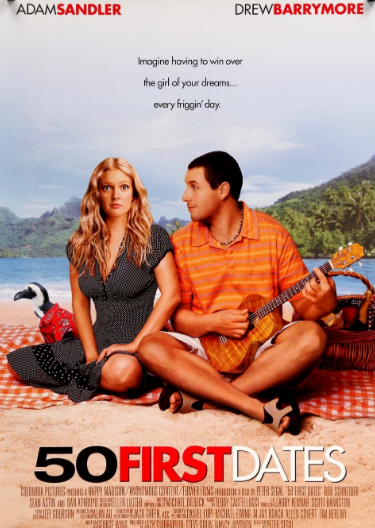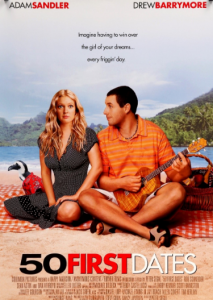 Delusions of grandeur
(movies of your holidays)

By Gérard Oury

1971
Script by Daniele Thompson, Marcel Julian
With Louis De Funès, Yves Montand, Alice Sapritch
Score by Michel Polnareff
Pitch : Free adaptation of Ruy Blas written by Victor Hugo. The movie is about the misadventures of Don Salluste (played by Louis de Funès) who manipulates his valet Blaze (Yves Montand) to regain his wealth.
Some scenes have been shot in the Palace of l'Alhambra in Spain and the set has been inspired from Velasquez paintings.
In this comedy, a lot of scenes became cult, as the awakening of Don Salluste and Alice Sapritch ' stripping. Bourvil was supposed to play Blaze part but he died before and Yves Montand had to replace him.
Gérard Oury played Don Salluste part when he started to play at la Comédie Française.
This movie is a true cult comedy and the duet De Funès – Montand matches perfectly, with a score composed by Michel Polnareff which reminds us of the  spaghetti western
Jaws
(movies of your holidays)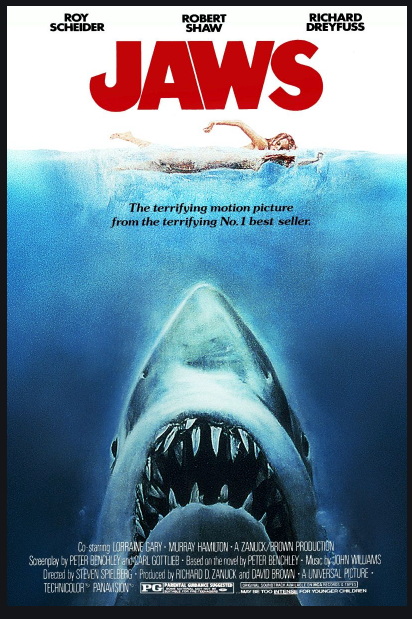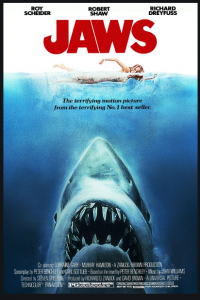 1975
Steven Spielberg

Script Robert Benchley, Cart Goottlieb

With  Robert Shaw, Richard Dreyfus, et Roy Scheider, Murray Hamilton
Music by John Williams
Pitch
In the seaside resort of Amity, and despite the recommendations of the local Chief of Police, Martin Brady to the Mayor, the beaches are ready to welcome holidaymakers despite the recent attack of a great white shark…
The film is based on real events that took place in 1916 in New Jersey where a shark killed four people on the same shore. Read the article here
Adapted from Robert Benchley's novel, we find references to Moby Dick, The Old Man and the Sea and beyond the story about the shark, Jaws tells a story of paternity, dear to the director, a story of redemption and vanity. Steven Spielberg was only twenty-eight when he directed it. It is considered the first Blockbuster in the history of cinema.
The monologue about the USS Indianapolis was written by its interpreter, actor and screenwriter Robert Shaw. Roy Scheider was chosen following the success of his role in William Friedkin's movie, French Connection.
Jaws won three Oscars. Steven Spielberg admits that he no longer bathes in fear that sharks will attack him in revenge for giving a bad image of their species.
Raiders of the Lost Ark

(movies of your holidays)

1981
Directed by Steven Spielberg

Script by Lawrence Kasdan

With Harrison Ford,Karen Allen, Paul Freeman, Ronald Lacey

John Rhys-Davies
Music by John Williams
Pitch: 1936. Professor Henry Walton Jones, an American archaeologist, must absolutely recover the Ark of the  containing the Tables of Law, before it falls into Nazi hands.
Created by George Lucas and Steven Spielberg, the character of Indiana Jones would be inspired by the archaeologist Hiram Bingham. George Lucas would have had the idea of the character before the realization of Star Wars, whose story would be inspired by the serials of his childhood.
First part of the saga (four episodes), it is directed by Steven Spielberg in 1981. George Lucas did not want Harrison Ford in the role, who had just played Han Solo in Star Wars was to sign for three films.
Steven Spielberg was inspired by the work of Hergé, Yakima Canutt and the stunts of Zorro, L'Homme de Rio by Philippe de Broca. River Phoenix will play Indiana Jones at the age of thirteen.
Journey to the Center of the Earth, directed in 1959 by Henri Levin and adapted from the novel by Jules Verne, with the immense British actor James Mason, certainly inspired Steven Spielberg – in particular the scene of the stone which rolls in the tunnel- is a true adventure film.
The hero is funny, macho, ironic, and sometimes a little stupid like Indiana Jones acts sometimes. Of note is the film's music, by Bernard Herrmann, the composer of all Alfred Hitchcock's films (from Orson Wells' Citizen Kane, his first film to Martin Scorsese's movie, Taxi Driver, his last one).
Journey to the Center of the Earth was nominated for an Oscar for best special effects and sound effects in 1960.
Indiana Jones
50 First Dates
(movies of your holidays)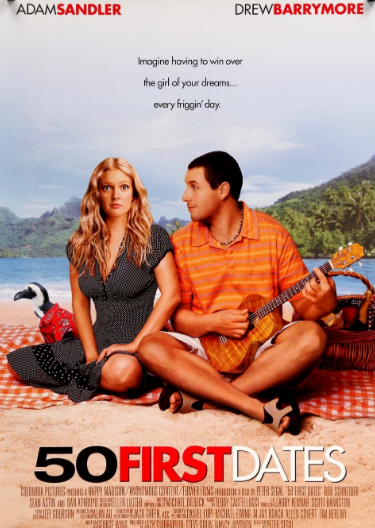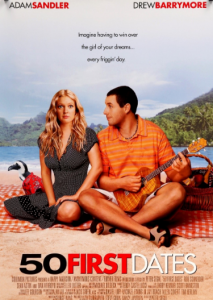 2004
Directed by Peter Segal
Script by George Wing
With Adam Sandler, Drew Barrymore, Rob Schneider, Blake Clark, Sean Astin
Score by Teddy Castellucci
Le pitch : Henry Roth is a vet and a confirmed bachelor. And then he met Lucy whom he fells in love with. Except that…Every day Lucy forgot the day before. Henry then will do everything he can to make his love relationship last.
Drew Barrymore and Adam Sandler are both a funny and moving couple. The movie takes place in Hawaï, an island with heavenly landscape, a great movie to watch during the holidays.
To read on the blog Five movies and series in Hawaii to watch to fight the lockdownwn
Mamma Mia
(movies of your holidays)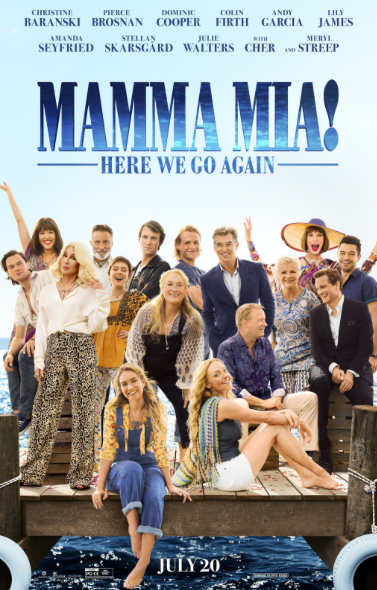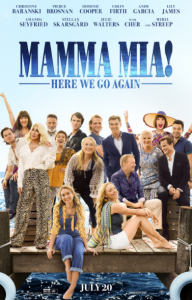 2008
Directed Phyllida Llyod
Script Catherine Johnson
With Meryl Streep, Amanda Seyfried, Pierce Brosnan, Colin Firth, Stellan Skarsgård,

Christine Baranski, Julie Walters, Dominic Cooper
Adapted from the eponymous musical with the songs of ABBA.
Pitch: On the Greek island of Kalokairi, Sophie Sheridan lives with her mother Donna and is planning her wedding. She discovers that she has three potential fathers and invites them to her wedding…
The songs, the happiness the paradise island and the actors' alchemy make this film a nugget to watch over and over, a film that cheers up and makes you want to sing, dance and love.
It won over 615 million dollars (for a budget of 52 million).
3. GOOD TIPS FROM MOVIE PROFESSIONALS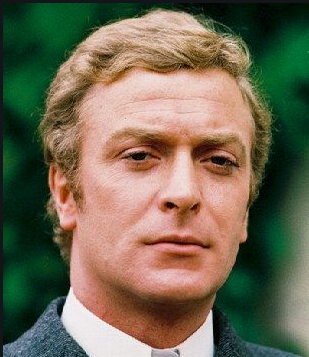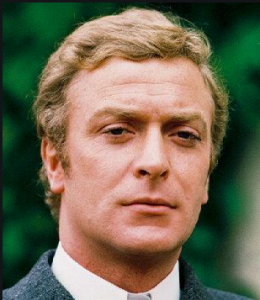 Les mères au cinéma, accords et désaccords (CNC)
Qu'est-ce qu'un showrunner ? (CNC)
Forum des Images : La Masterclass de Michael Caine
The New Yorker : How Sex and The City lost its good name
Word is out : a pioneering documentary of gay voices
The force is still strong with John Williams
The Nine act structure of feature film
Lord of the rings fans: the hiking trail in Spain 
20 documentaries to explain the world in 2020
BoJack Horseman: from pitch to production
3. YOUR EVENING TV PROGRAMS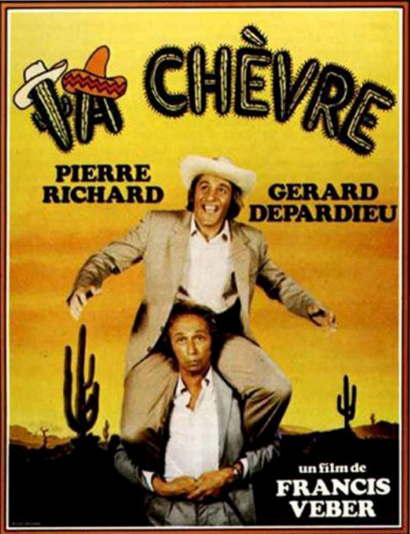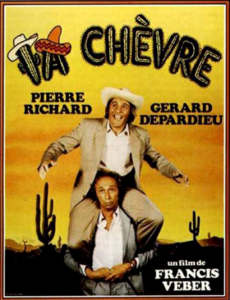 Wednesday 29th
France 2 : L'amie prodigieuse (series)
TCM: L'Adieu aux armes
Arte : Tony Erdmann
Chérie 25 : Un peu, beaucoup, aveuglément
W9 : Patrick Bruel: Itinéraire d'un surdoué
Thursday 30th
Arte: The Killing (série)
Chérie 25 : Il était temps
Friday 31
Arte: Les sirènes de Lavanzo
Saturday 1st

Arte : Trois villes à la conquête du monde: Amsterdam, Londres, New York
Sunday 2nd
TF1 : Dalida
LCP : Rembob 'INA avec Apostrophe, guest Georges Simenon
Arte: Le Fabuleux Destin d'Amélie Poulain
TF120: Sing Street
Monday 3rd
France3: La Chèvre
Arte: L'héritière, avec Olivia de Havilland
TMC: Les sous-doués en vacances
LCP : Malcom X (documentary)
Tuesday 4th
Canal+ : Proxima
Arte : Hiroshima – La véritable histoire
Wednesday 5th
Arte: Maudie (documentary)
To watch again on TV:
Émile Zola, le maître de Médan sur France TV, a documentary by Jean Rosselot
4. PLATFORMS
To watch on
Arte
Documentaries:
Les gorilles dans la tourmente
Les moeurs sexuelles des petites bêtes
Et le singe inventa la culture
Le transport maritime de demain
La Cinémathèque Française
Sur la plateforme Henri, a cult movie everyday
Movies and series to watch
on 
Netflix
Last chance U (now)
Grave, as from August 1st 
Immigration Nation, as from August 3rd
Love, by John Slattery (the great Roger of Mad Men)
Movies and series to watch on
Amazon Prime Video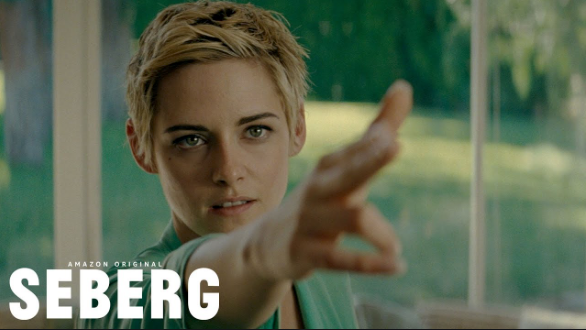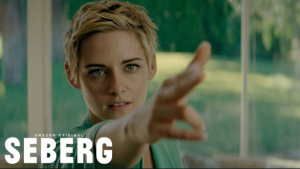 Jean Seberg
By Benedict Andrews – With Kristen Stewart, Yvan Attal, Gabriel Sky, Tobias Truvillion
Script Joe Shrapnel, Anna Waterhouse. Music by Jed Kurzel.
A biopic on the actress Jean Seberg whom I highly recommend. The movie focuses on the American period, after the shooting of Otto Preminger's  movie Sainte Jeanne in which she was badly burned, Jean-Luc Godard's movie Breathless and Otto Preminger's movie Bonjour Tristesse.
Her support for the Black Panthers and the civil rights movement earned her total surveillance in the United States under Hoover's presidency, which destroyed her relationship with Romain Gary and then the one with Hakim Abdullah Jamal by revealing to the LA Times her pregnancy by suggesting  that the father would probably be Hakim Abdullah Jamal. She attempted suicide and lost her baby.
The film unfortunately omits the fact that she was beaten by almost all of her spouses and that her death was attributed to a suicide when, due to her blood alcohol and drug levels, she was unable to drive.
Movies and series to watch
Canal+
The Goonies
The Gremlins
Blanche comme neige
Yves (Champs Elysées Film Festival opening last year)
4. NEWS FROM THE BUSINESS INDUSTRY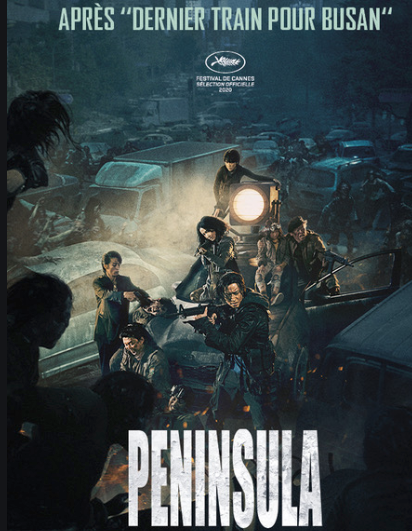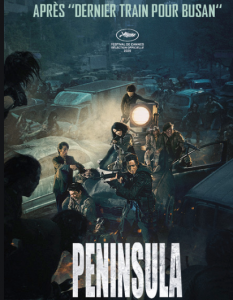 The next movie of Olivier Marchal, Bronx,  will come out on Netflix with Gérard Lanvin, Jean Reno, Kaaris and Stanislas Mehrar
How the movie industry will be developed in Africa  ?
Sandrine Kimberlain is directing her first movie
Gaumont enhances its animation section in the USA
Le film Balle Perdue fait un carton sur Netflix
To come in September: Peninsula, after  Last train for Busan, directed by Yeon Sang-Ho
Palm Springs 
5. EVENTS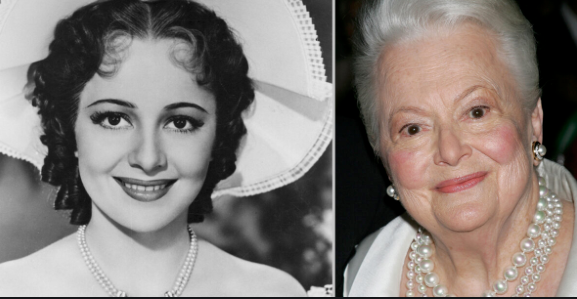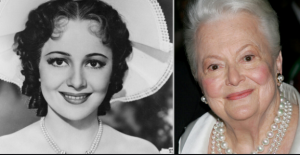 THE AMERICAN FILM FESTIVAL OF DEAUVILLE WILL HELP THE MOVIES FROM THE CANNES FILM FESTIVAL
THE EMMY NOMINATION AWARD: The Mandalorian and Watchmen- A record of nominations for Netflix
MOSTRA OF VENICE SELECTION: Nicole Garcia, Quentin Dupieux, Gia Coppola, Amos Gittaï
TRIBUTE TO OLIVIA DE HAVILLAND
Olivia de Havilland, aged of 104 died in Paris.