Films as of October 25th
Your films as of  October 25th.
BEST HALLOWEEN MOVIES
Language learning platform Preply unveils its survey of France's favorite Halloween films, with a blood-curdling top 30!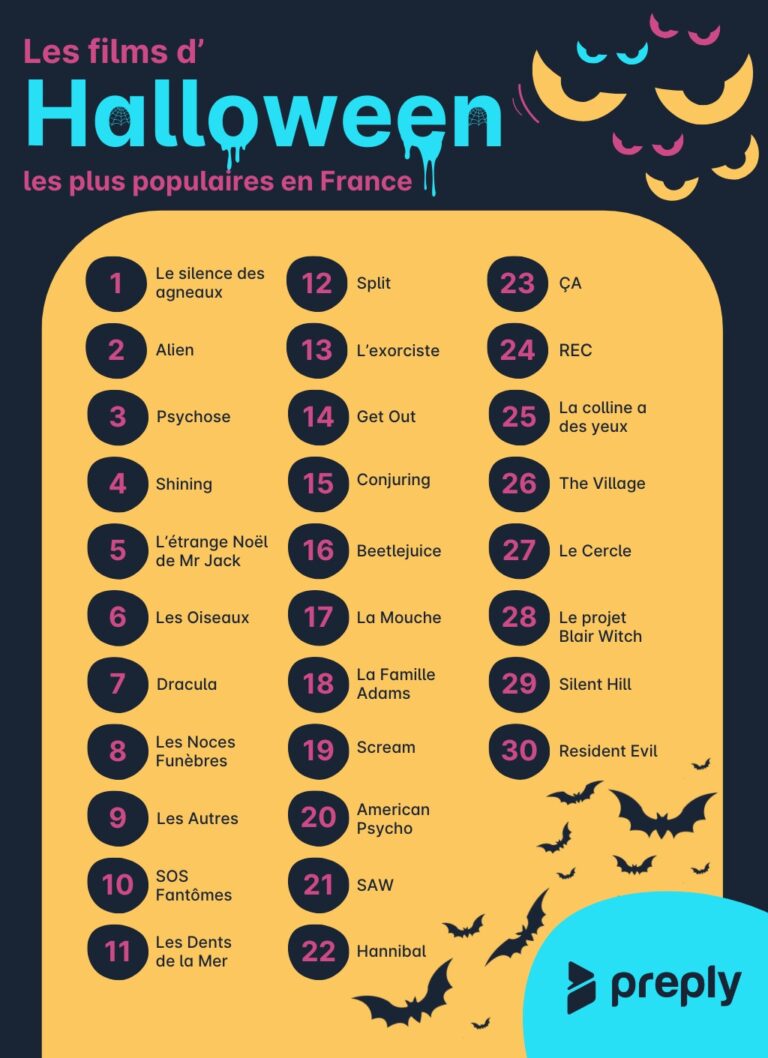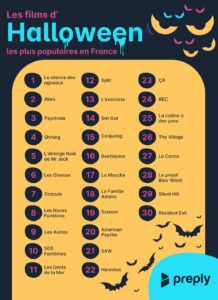 LATER
Dream scenario, by Kristoffer Borgli, starring Nicolas Cage, Julianne Nicholson, Michael Cera, Tim Meadows, Dylan Gelula and Dylan Baker.
Io Capitano, Matteo Garrone
The Hunger games, The Ballad of Songbirds & Snakes, Francis Lawrence, starring Tom Blyth, Rachel Zegler, Peter Dinklage, Hunter Schafer, Josh Andrés Rivera, Jason Schwartzman, and Viola Davis.
Priscilla, Sofia Coppola
New Miyazaki film, The boy and the heron
Ferrari, next film by Michael Mann starring Adam Driver & Penelope Cruz, next Christmas.
FESTIVALS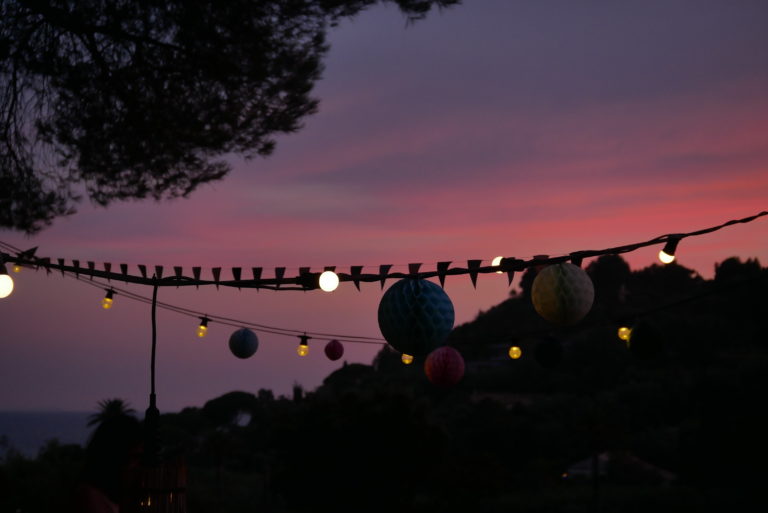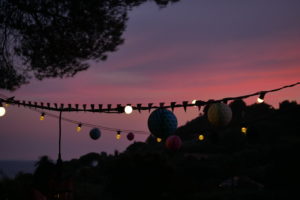 October
Festival MyMetaStories – From October 6 to 29.
Programme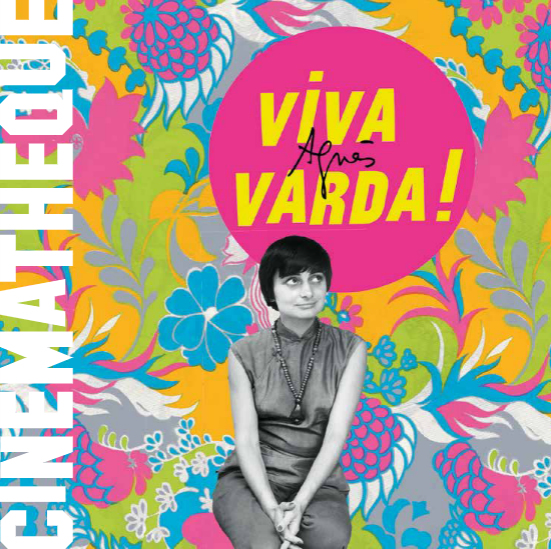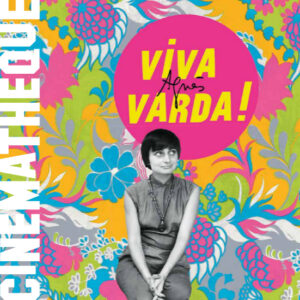 Programme
MON 1ER FESTIVAL FORUM DES IMAGES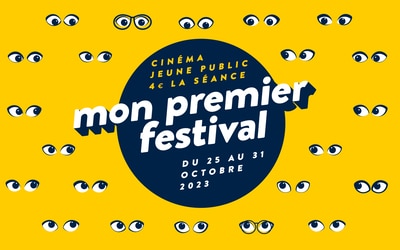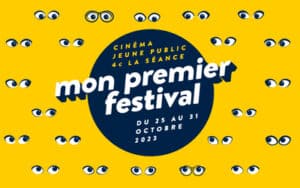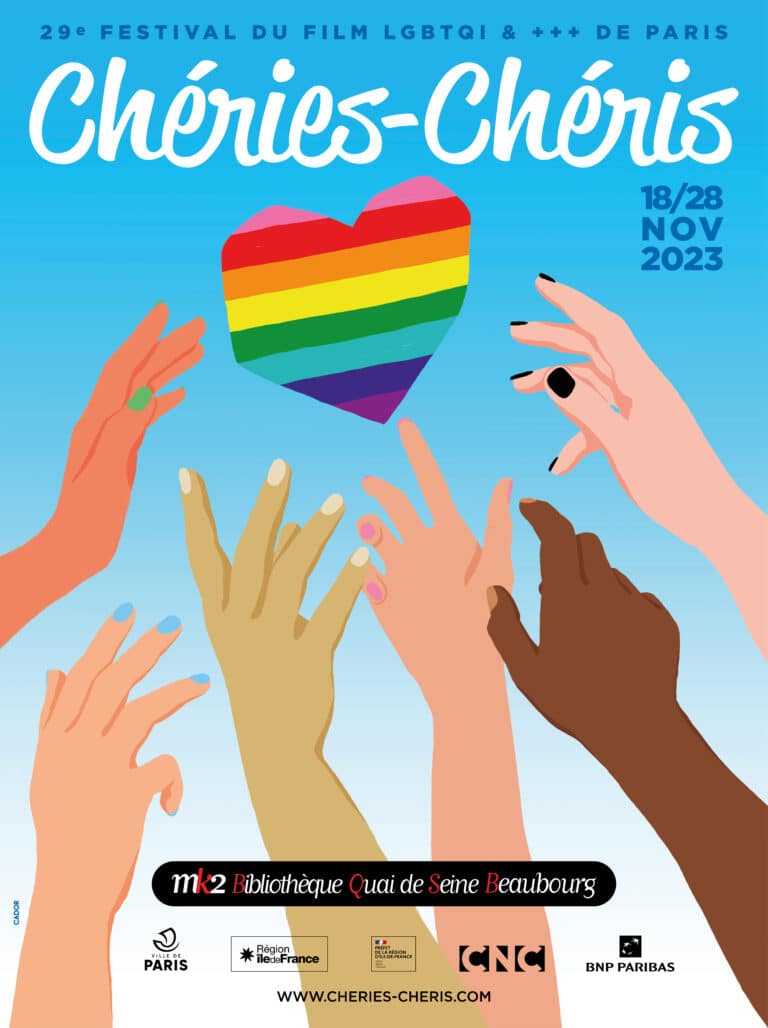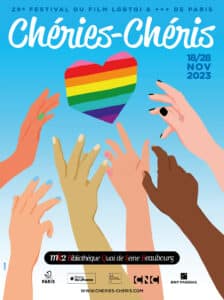 Download the programme below:
All of us strangers, by Andrew Haigh, starring Andrew Scott, Paul Mescal, Claire Foy
Expected films
She came to me, Rebecca Miller, with Anne Hathaway, Marisa Tomei, Peter Dinklage.
ALL YOU WANT TO KNOW ABOUT  FILMS & SERIES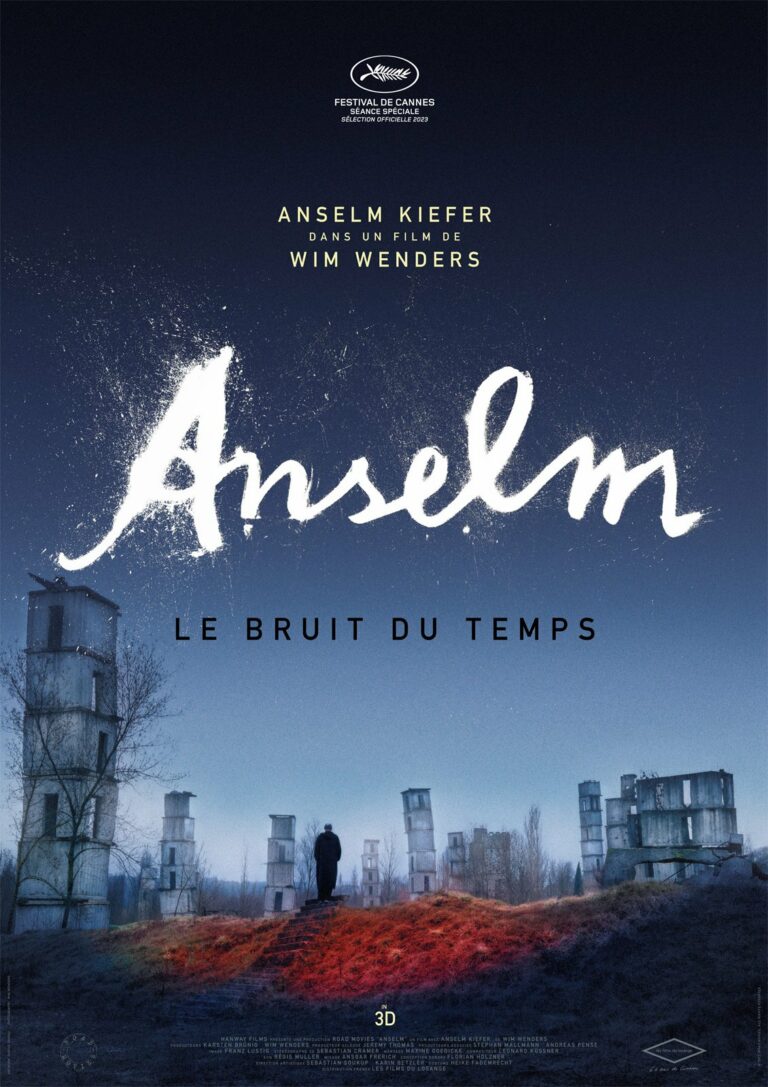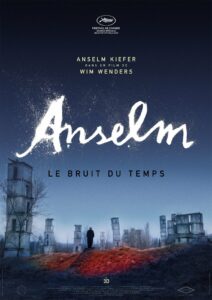 Anselm
,

Wim Wenders
Synopsis
This exceptional cinematic experience invites audiences to delve deep into the work of Anselm Kiefer.
It reveals the painter's background, inspiration and creative process, exploring his fascination with myth and history. Past and present intermingle to blur the boundary between film and painting.
Shot in 3D over a period of more than two years, Wim Wenders' film paints a unique portrait of one of the world's greatest contemporary artists, immersing us in the world of Anselm Kiefer.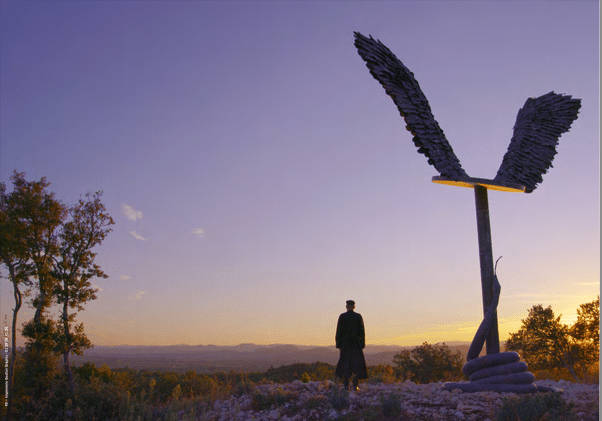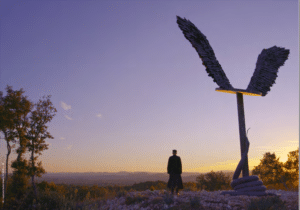 FROM THE PRESS KIT 
Wim Wenders : "
Anselm Kiefer and I were born at the end of the Second World War.
"We were both born at the end of the Second World War, he a few months before, I a few months after. We spent our childhoods in the same ruined country, with a destroyed self-image, populated by adults – including parents and teachers – who frantically wanted to create a future for themselves and who were just as frantically trying to forget the past or pretend it hadn't happened.
While Anselm was studying law in Freiburg-im-Breisgau, I was studying medicine. We could have met then, but we both branched off: he went to art school, I went to film school. But as nothing is more formative than first impressions, we had a lot to share and a lot in common. Obviously, we then channeled our childhood experiences in very different ways. …"
3D
"This language of 3D (for it is no more and no less than a language in its own right) is capable of revealing and making us see more than we perceive in a two-dimensional image.
3D offers the most astonishing physical and mental immersion. And this language is capable of poetry – at least in my opinion, but I'll let you be the judge of that.
The language of Anselm's film owes absolutely nothing to anything I've done before.
We discovered this exclusively through our confrontation with the work of Anselm Kiefer.
And this "we" is not a "we" of majesty: it includes my director of photography Franz Lustig, my stereographer Sebastian Cramer, my editor Maxine Goedicke and myself. "We were flabbergasted by the experience, which brought us so close to the work of an artist.
We absorbed so much more, and that's what the film wants to share: a very complete and rich "close encounter".
Much of the film was made by intuition, and many scenes were shot very spontaneously – I realize this: I've always wanted to shoot my "documentaries" as if they were fictions. And on the other way, in my fiction films, I've always preserved the documentary aspect of each shoot, whatever may be in front of the camera.
AN ART IN THE OUTSIDE
Many trips to India, Asia, America and North Africa led to his interest in the exchange of thought between the Eastern and Western worlds.
Structures resembling ancient Mesopotamian architecture appear in his work, as does Jewish mysticism, which plays an important role. 
In addition to his paintings, sculptures, books and photographs, Anselm Kiefer has also worked on various sites.
After transforming a former brickworks at Höpfingen in the Odenwald, he created installations and sculptures that became an integral part of the site.
A few years after settling in Barjac, in the south of France, he transformed the land surrounding a former silk mill into a network of paths, tunnels and crypts linking numerous art installations.
The site is now part of the Fondation Eschaton- Anselm Kiefer, which is open to the public.
The opening of the foundation in 2022 coincided with Kiefer's return to Venice, where a cycle of paintings inspired by the writings of Italian philosopher Andrea Emo was installed in the Doge's Palace and exhibited alongside the Biennale.
My personal impressions
The impression of being immersed in the mind and heart of a man in the throes of creation.
Anselm Kiefer is an artist who struggles to bring Germany's past into the present, even as the country tries to forget it.
And his creative process plunges us directly into this past, which he recreates in order to denounce it.
His giant paintings are made from all kinds of materials, including sculptures, architecture, buildings and photographs.
Anselm Kiefer is a total artist who has confronted the greatest tragedy of the 20th century, Shoah, and his work plays an essential role in the history of  Shoah which has been decided in Germany.
At a time when anti-Semitic acts are increasing around the world, his film unfortunately has a particular echo.
NOW IN THEATERS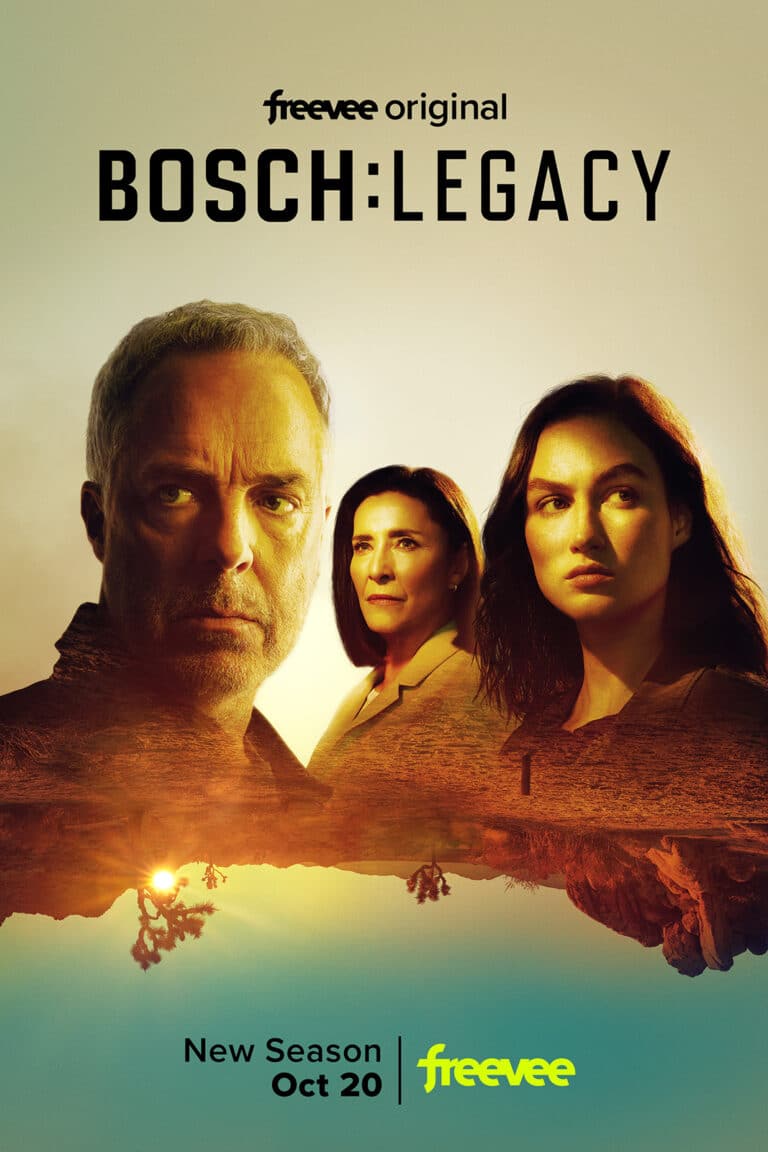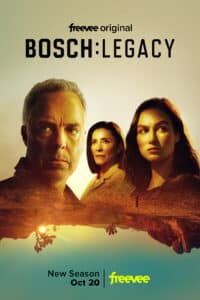 Bosch: legacy, season 2, Tom Bernardo, Michael Connelly & Eric Overmyer
Synopsis
After being kidnapped by a masked assailant, Maddie Bosch's police career hangs in the balance.
While the search continues, the FBI, which is interested in the murder of Carl Rogers, suspects Bosch and Chandler.
So, yes or no?
Yes ! 
No big changes, still the same old tricks, but the series works: a Harry Bosch who's bent on authority, strong female characters and investigations focused on domestic violence and a rise in cybercrime.
The best part of this series: the jazz! For die-hard fans.
Now on Prime Video.
FILMS IN MOVIE THEATERS AS OF OCTOBER 25TH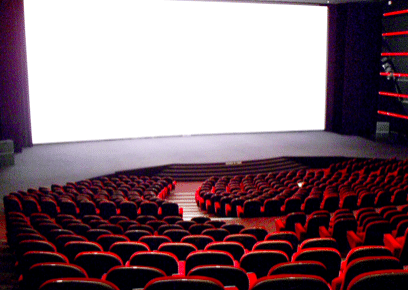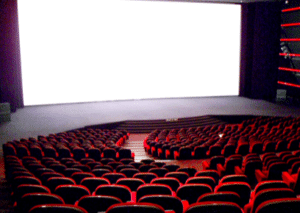 Chambre 999, Lubna Playoust
With Rebecca Zlotowski, Kleber Mendonça Filho, David Cronenberg
Is cinema a language that is being lost, an art that is going to die?
Wim Wenders asked this question to sixteen of his fellow directors in CHAMBER 666 in 1982.
Forty years later, Lubna Playoust uses the same device and poses the question to 30 contemporary filmmakers present at Cannes that year.
3 jours max, Tarek Boudali
With Tarek Boudali, Philippe Lacheau, Julien Arruti
Rayane, the bumbling policeman who became a hero in spite of himself in 30 JOURS MAX, finds himself confronted this time with a most incredible situation.
His grandmother has been kidnapped by a Mexican cartel, and he has 3 days max to free her.
Second tour, Albert Dupontel
Mademoiselle Pove, a disgraced political journalist with a soccer beat, is asked to follow the presidential campaign between the two rounds.
The favorite is Pierre-Henry Mercier, heir to a powerful French family and a political novice.
Disturbed by this candidate, whom she has known to be far less smooth, Mademoiselle Pove embarks on an investigation that is as surprising as it is jubilant.
The Old Oak, Ken Loach
With Dave Turner, Ebla Mari, Claire Rodgerson
TJ Ballantyne is the landlord of The Old Oak, a pub in a small village in the north of England.
Every day, he serves the same idle regulars, for whom it has become the last place to meet.
The arrival of Syrian refugees will create tensions in the village.
The Pod Generation, Sophie Barthes
With Emilia Clarke, Chiwetel Ejiofor, Rosalie Craig
In a near-future where artificial intelligence is taking over from nature, Rachel and Alvy, a New York couple, decide to have a child. Technology giant Pegasus offers couples an innovative way of carrying their children.
Using a removable artificial womb or pods, they share the pregnancy.
Alvy has her doubts, but Rachel, a businesswoman on the rise, urges her to accept the experiment, a wild adventure on the road to parenthood.
Sissi & moi, Frauke Finsterwalder
With Sandra Hüller, Susanne Wolff, Stefan Kurt
At the end of the 19th century, Empress Elisabeth of Austria-Hungary, known as Sissi, lives in an aristocratic women's commune in Greece. Countess Irma is sent there to be Sissi's companion, and she falls under the spell of this eccentric, extravagant recluse.
But the outside world is out to break Sissi. Irma and Sissi may resist, but the only thing left is a fatal path that will bind the two women forever.
Le Syndrome des amours passées, Ann Sirot, Raphaël Balboni
With Lucie Debay, Lazare Gousseau, Nora Hamzawi
Rémy and Sandra are unable to have children because they suffer from "Past Love Syndrome".
There's only one solution: they have to sleep with all their exes again.
Movies to come (and we are looking forward to it):
The Color Purple, Blitz Bazawule ("Black Is King," "The Burial of Kojo") and produced by Oprah Winfrey, Steven Spielberg, Scott Sanders and Quincy Jones.
Expected December 25th.
Bottoms, Emma Seligman
Wonka, Paul King, in December.
The Zone of Interest, Jonathan Glazer and starring  Sandra Hüller, Christian Friedel, Ralph Herforth.
TIPS ON MOVIE WRITING 
Scott Myers : Go into the story
FILMS & SERIES PROGRAM ON TV AS OF OCTOBER 25TH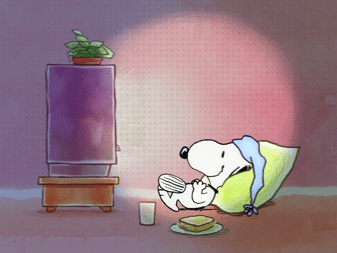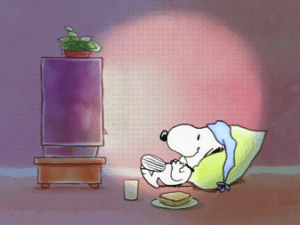 Mercredi – Wednesday 25
Arte : Elle s'en va, then "Carol Joyce Oats : la femme aux 100 romans"
Jeudi – Thursday 26
Canal + : Gangs of London
Arte : Total Control
Vendredi – Friday 27
Canal + : Super Mario Bros
Arte : Deux visages pour une mère
France 5 : Florence Foster Jenkins
Samedi – Saturday 28
France 4  : La guerre est déclarée
Dimanche – Sunday 29
TF1 : Les Éternels
France 2 : Men in black : international
Arte : Chaplin
Gulli : Beetlejuice
Lundi – Monday 30
W9 : Vaiana
Arte : La vie de château
TF1series : Forrest Gump
Canal + : D'argent et de sang
Arte : Moby Dick
Mardi – Tuesday 31
Canal + : Je verrai toujours vos visages
Mercredi – Wednesday 1er
Arte : Le grand bleu
 ARTE '  FILMS & SERIES AS OF OCT 25TH
Films
Two women in love
Two straight couples sympathize with each other, until one day a tender inclination develops between the two women… An important figure in new German cinema, director Rainer Kaufmann cultivates two passions: adapting literary works and playing women who find themselves in inextricable sentimental situations, as in this TV movie.
Cléo from 5 to 7
A young woman wanders the streets of Paris, haunted by death… Between gravity and lightness, a subtly feminist film emblematic of the Nouvelle Vague, set to music by Michel Legrand and signed by Agnès Varda.
Docs
Lions Love (and lies…)
In May 1968, Agnès Varda was in Los Angeles with Jacques Demy, who had come to film "Model Shop". The filmmaker decided to film the effervescence taking hold of California: the birth of the counter-culture, the rejection of the Vietnam War, "flower power", the hippie movement… With, in their own roles, Viva, Shirley Clarke, Eddie Constantine.
Brainwashed
Through a rigorous analysis of over 175 film extracts, Nina Menkes shows that a systemic sexism guides the representation of women in cinema. Is the seventh art "the common language of rape culture"?
Series
Freedom, equality, sisterhood
In preparation for a conference, a group of feminists selected by an association meet for the first time. Ideological divisions, explosive debates and unforeseen affinities will make for a lively weekend. A humorous reflection on activism and intersectionality.
Total Control, from October 19
Seeking to exploit the popularity of an indigenous activist, Australia's Prime Minister unleashes a war of power in which no holds are barred. In the vein of "Borgen", a thrilling series that delves into the inner workings of democracy.
In the Australian town of Winton, Alexandra Irving, an aboriginal activist, succeeds in stopping a maniac who was shooting women in the street, and finds herself in the spotlight. Rachel Anderson, the Prime Minister, entrusts Jonathan Cosgrove, her advisor, with the mission of convincing this heroine to run for a seat in the Senate. Meanwhile, Jess Clarke, an Aboriginal teenager, escapes from a detention center after witnessing the death of her cellmate. Faced with Alexandra's refusal, Rachel, challenged within her own party, decides to meet the young woman…
The Enfield Mystery: from 27/10
Based on Britain's most famous haunted house case of the 1970s, a brilliantly acted miniseries in which fantasy transcends the melancholy of realityThe events at Enfield, which held the British press spellbound for three years before being recounted in detail in a book by Guy Playfair, inspired the efficient James Wan to release a classic horror film last June (Conjuring 2 – The Enfield Mystery). 
This miniseries by Kristoffer Nyholm (who also directed a season of The Killing), on the other hand, subtly plays on social and psychological realism, depicting the relationship between wounded people with melancholy touches.    
Polar Park: from 10/25
In France's coldest village, a writer in crisis finds himself on the trail of a serial killer with a devious imagination, alongside a gendarme who's a little too Cartesian… A delicious blend of thriller and comedy, a series in the form of a snowy treasure hunt.
With Polar Park, director Gérald Hustache-Mathieu brings back to life the endearing heroes of his film Poupoupidou (2011), a mismatched duo of investigators played by Jean-Paul Rouve and Guillaume Gouix.
Your films and series to watch as of October 25th
on Netflix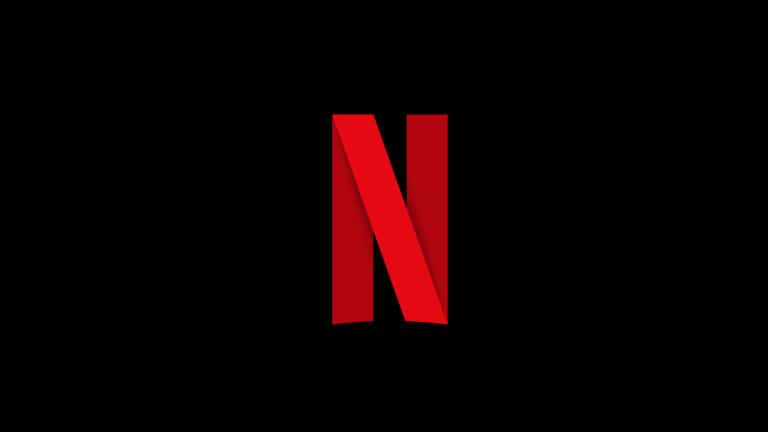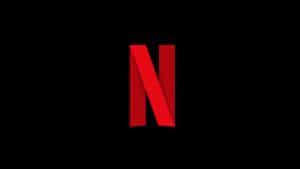 SERIES
Bodies, created by Susie Liggat, from October 19
Four detectives living in four different eras – 1890, 1941, 2023 and 2053 – discover the same body in London's Whitechapel district and try to solve the case.
The Crown season 6,
By Peter Morgan, Amy Jenkins, Duncan Macmillan, James Graham, Nick Payne, Tom Edge, David Hancock, Jonathan Wilson
November 16th: part I
December 14th : part II
Sex Education, season 4, Laurie Nunn, now.
The Diplomat, season 2
The Fall of the House Usher, Mike Flanagan, now.
FILMS
All The light we cannot see, Shawn Levy, as of November 2nd.
May December, by Todd Haynes, starring Cory Michael Smith, Julianne Moore, Natalie Portman, as of Dec 1st.
Yellow Door:'90s Lo-fi Film Club, Bong Joon-Hoo, as of Oct 27th
Fair Play, Chloe Domont, now.
I want to do it, Cuba to Florida! , Annette Bening & Jodie Foster. As of Nov 3rd.
The Killer, David Fincher, as of November 10th
Leave the world behind, by Sam Esmail (Mr Robot), produced by Obama couple.
As of December 8th,, with Julia Roberts, Ethan Hawke & Mahershala Ali
A couple book a luxurious weekend at a Long Island villa, but the stay turns into a nightmare when the owner of the house suddenly arrives to seek refuge with his daughter, warning the family that a terrible catastrophe threatens the world. "Without telephone, television or Internet, the tenants are plunged into uncertainty. Can they really trust their hosts?
Maestro, by and with Bradley Cooper, and Carey Mulligan, as of December 27th.
Your films and series to watch as of October 25th on
Prime Video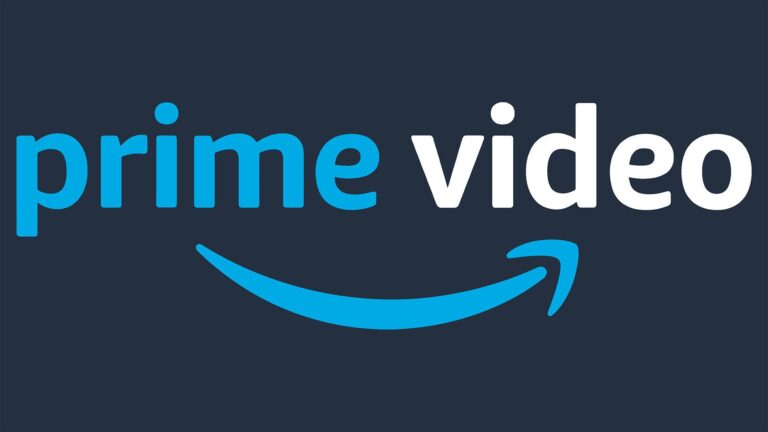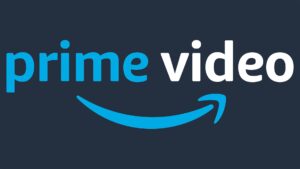 SERIES
Wilderness, by Marnie Dickens, starring Jenna Coleman & Will & Oliver Jackson-Cohen, now.
The Lost flowers of Alice Hart, Sarah Lambert.
FILMS
The Burial, by Maggie Betts, on Oct 13th
Saltburn, Emerald Fennell, Nov 24
Your films and series to watch as of October 25
th
on Canal+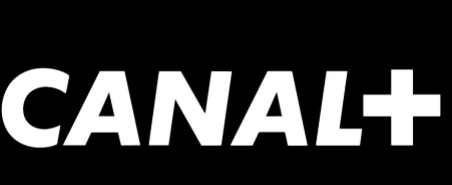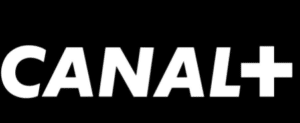 SERIES
Slip, series by Zoe Lister-Jones with Zoe Lister-Jones (Mae), Tymika Tafari (Jina).
Mae is dissatisfied with her marriage. One day, she meets an attractive young man and begins an affair. The next morning, Mae wakes up in a parallel reality where she is married to this man. Confused, she tries to return to her world.
The undeclared war, Peter Kosminsky : a must-see.
D'argent et de sang, Xavier Giannoli, now.
FILMS
She said, Maria Schrader (I'm Your Man, Unorthodox limited series), now.
Your films and series to watch as of October 25th
on Apple TV & Canal+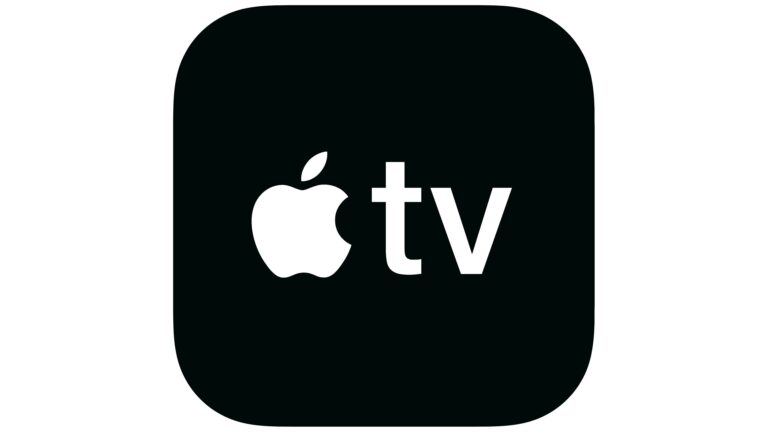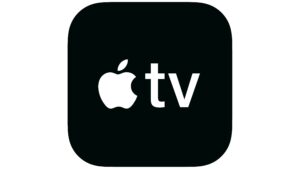 SERIES
Monarch : legacy of monsters, Chris Black & Matt Fraction, as of Nov 17th
The Changeling, Anders Engström, now!
The Buccaneers, as of November 8, series creator Katherine Jakeways and directed by BAFTA Award winner Susanna White.
FILMS
Fingernails, by Christos Nikou, avec Jessie Buckley, Riz Ahmed, and Jeremy Allen White, as of Nov 3rd.
Your films and series to watch as of October 25th
on Disney Plus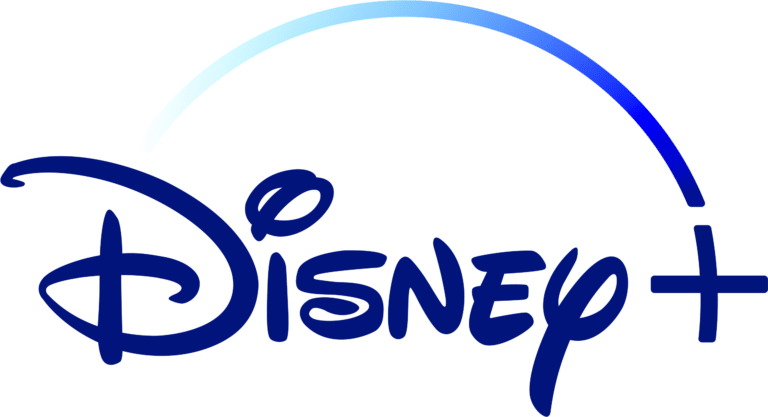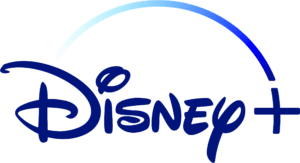 FILMS
Quiz Lady, Jessica Yu with Awkwafina, Sandra O, on Nov 3
SERIES
The Bear, season 2, Christopher Storer.
Ahsoka, Jon Favreau & Dave Filoni.
The other black girl, as of September 13th, series by Danielle Henderson, adapted from eponymous novel by Dalila Harris.
Tout va bien, by Camille de Castelnau, starking Virginie Efira, Nicole Garcia, Sara Giraudeau, Bernard Le Coq, Aliocha Schneider, Yannik Landrein, Eduardo Noriega et Mehdi Nebbou, as of Nov 15.
Percy Jackson & les Olympiens, Chris Columbus, as of December 20th.
Bertie Gregory, Au plus près des animaux, now