Films and series as of Sept 27th
Your films and series as of Sept 27th.
William Friedkin's last film, The Caine Mutiny Court-Martial,  starring Kiefer Sutherland, Jason Clarke, Jake Lacy, Monica Raymund, Lewis Pullman, Jay Duplass, Tom Riley And Lance Reddick, as of Oct 6 on Paramount.
Dream scenario, by Kristoffer Borgli, starring Nicolas Cage, Julianne Nicholson, Michael Cera, Tim Meadows, Dylan Gelula and Dylan Baker.
All of us strangers, by Andrew Haigh, starring Andrew Scott, Paul Mescal, Claire Foy
Io Capitano, Matteo Garrone
The Hunger games, The Ballad of Songbirds & Snakes, Francis Lawrence, starring Tom Blyth, Rachel Zegler, Peter Dinklage, Hunter Schafer, Josh Andrés Rivera, Jason Schwartzman, and Viola Davis.
Priscilla, Sofia Coppola
New Miyazaki film, The boy and the heron
Ferrari, next film by Michael Mann starring Adam Driver & Penelope Cruz, next Christmas.
FESTIVALS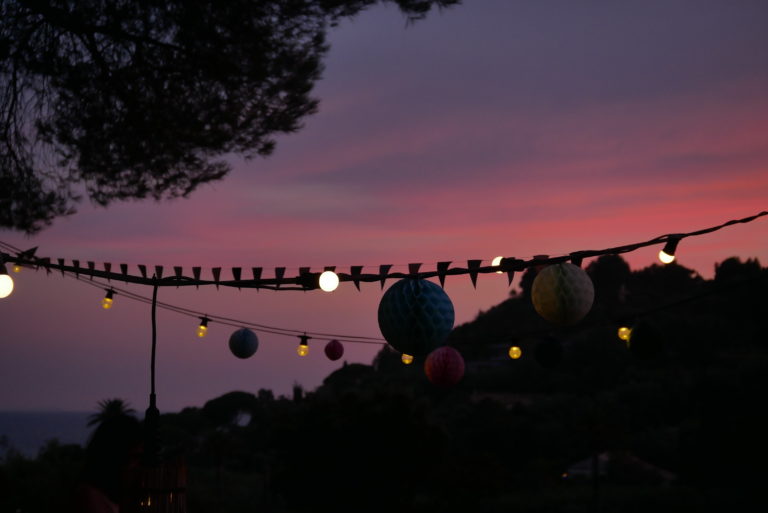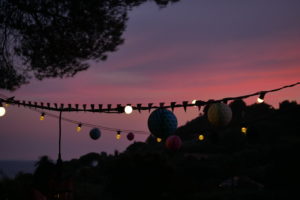 As of September

Women Make Waves International Film Festival
Created in 1993, the Women Make Waves International Film Festival celebrates its 30th anniversary in France, the cradle of cinema and feminism, at the Forum des images from September 19 to October 8!
30 women directors from different generations are in the spotlight, with fiction, documentary, animation and experimental films.
At a time when the international situation remains tense and Taiwan's place is more crucial than ever in the global geopolitical balance, it's the perfect time to present the diversity of its faces through 30 films directed by women.
Eight of them, along with festival members, will accompany their films and take part in two round-table discussions.
Expected films
She came to me, Rebecca Miller, with Anne Hathaway, Marisa Tomei, Peter Dinklage.
ALL YOU WANT TO KNOW ABOUT  FILMS & SERIES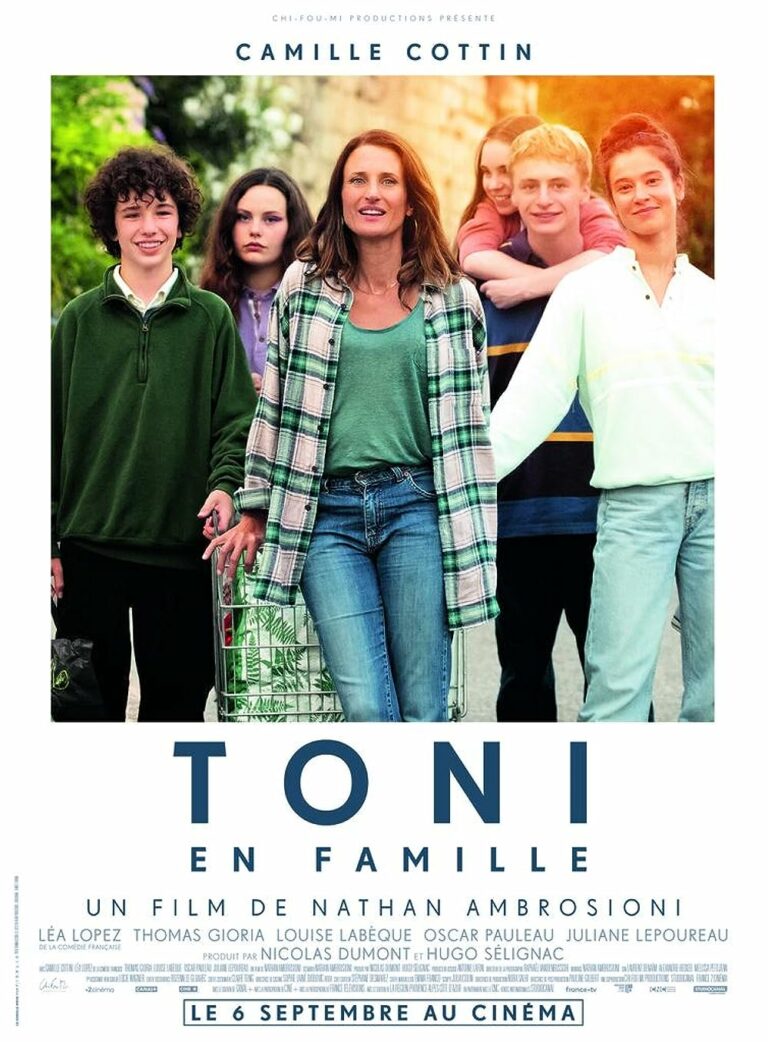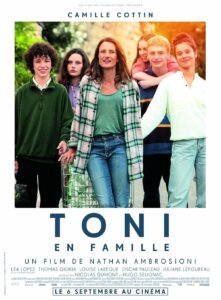 Toni en famille, Nathan Ambrosioni
With Camille Cottin, Léa Lopez, Thomas Gioria, Louise Labèque, Oscar Pauleau, Juliane Lepoureau.
Synopsis
Antonia, known as Toni, brings up her five children alone. It's a full-time job. She also sings in bars in the evenings, because she has to feed her family. Toni has talent. She recorded a hit single. But that was 20 years ago.
Now her two eldest children are preparing to go to university. So Toni wonders: what will she do when all her offspring have left home? At 43, is there still time to get on with her life?
A modern film
Nathan Ambrosioni is twenty-four, but he's been making films for eleven years.
So we shouldn't be surprised by the maturity of Toni en famille, or by its modernity.
The modernity of the dialogue, the subjects tackled and the children's reactions, as well as his vision of the mother, which is rarely mentioned and often not so subtly (with the exception of Éric Gravel's recent À temps plein).
Camille Cottin plays remarkably well, and if you get the impression that this role was made for her, well, it's because it was. 
Nathan Ambrosioni wrote this character of an overworked woman who gives her all and is looking for a profession to fulfil herself for the actress we all discovered in Call my agent, but who already played her comic character in La Connasse very well.
The mother-daughter and mother-son relationships are very well seen. The music is a delight in this film, which also pays tribute to the fallen stars of singing competitions. It also speaks to us of the love of art, but the kind we choose, not the kind that is imposed on us.
Nathan Ambrosioni has certainly found his voice. Go and see this moving and subtle film.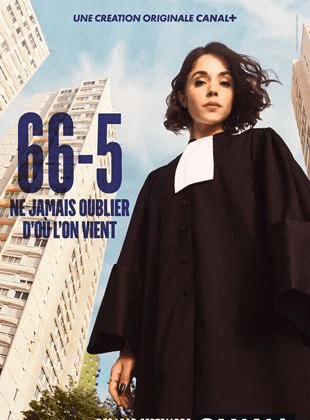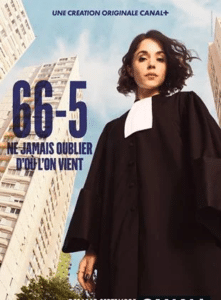 66-5,  Anne Landois (Engrenages).
Synopsis
Roxane works as a lawyer in a prestigious Paris law firm. Her life is turned upside down the day her husband Samuel is accused of rape. She is forced to return to Bobigny, to the housing estate where she grew up, which she had to leave fifteen years earlier.
Review
With only four episodes available online on the encrypted channel, the 66-5 series (a reference to the secrecy of the legal profession) created by Anne Landois, the brilliant creator of Engrenages (for which she won an Emmy Award), is thrilling every week.
A lot happens to Roxane, brilliantly played by Alice Isaaz, who was bullied as a child and has managed to extricate herself from the suburbs of Bobigny and work for a major Parisian law firm.
But she can't. Her husband, accused of rape, takes her back to her origins. 
Can you really let go the past? That's the question Anne Landois asks us in this series, which is both a detective story (an investigation) and an in-depth look at women.
Currently on Canal +
FILMS IN MOVIE THEATERS AS OF SEPT 27TH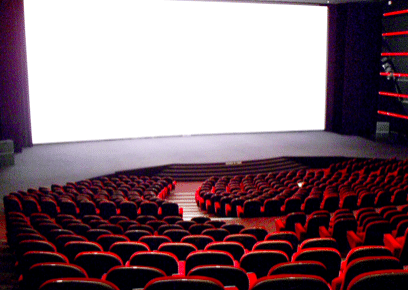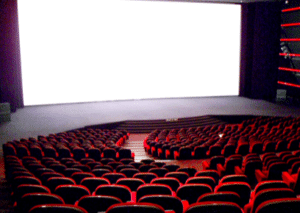 Le Procès Goldman, Cédric Kahn
November 1975 saw the start of the second trial of Pierre Goldman, a far-left activist who had been sentenced in the first instance to life imprisonment for four armed robberies, one of which resulted in the death of two pharmacists. Claiming his innocence in the latter case, he became an icon of the intellectual left in the space of a few weeks.
Georges Kiejman, a young lawyer, took up his defense. But their relationship soon became strained. Goldman, elusive and provocative, risked the death penalty, making the outcome of the trial uncertain.
The Creator, Gareth Edwards ("Rogue One," "Godzilla")
In the near future, humans and artificial intelligence (AI) fight a merciless war. As an American soldier undercover in Asia, Joshua is tasked with tracking down an AI-created weapon and destroying it. But he discovers that the weapon in question is none other than a 6-year-old girl.
Nouveau départ, Philippe Lefebvre – Avec Franck Dubosc, Karin Viard, Clotilde Courau
Alain is as much in love with Diane as the day he met her. Even the departure of his children was a blessing. Diane less…. She enters this period with the feeling that she could die of boredom or anxiety.
Who said that living with a disability meant giving up on your biggest dreams? Across the world, Pascal Plisson went to meet Xavier, Charles, Antonio, Maud, Nirmala and Khendo, extraordinary children who will prove that love, inclusive education, humor and courage can move mountains.
Coup de chance, Woody Allen
Fanny and Jean have all the makings of an ideal couple: fulfilled in their professional lives, they live in a magnificent apartment in the beautiful districts of Paris and seem to be as much in love as on the first day. But when Fanny runs into Alain, an old high school friend, she's immediately smitten. They soon see each other again…
AND STILL IN THEATERS
Classified People,  Yolande Zauberman
With Doris, Robert
In 1948, a racial classification law was proclaimed in South Africa. Robert was judged to be of mixed race by the administrative court, while his wife and children were classified as white and rejected him. With Doris, his second wife, black, with whom he has lived for 25 years, he recounts the violence of apartheid.
Movies to come (and we are looking forward to it):
The Color Purple, Blitz Bazawule ("Black Is King," "The Burial of Kojo") and produced by Oprah Winfrey, Steven Spielberg, Scott Sanders and Quincy Jones.
Expected December 25th.
Bottoms, Emma Seligman
Wonka, Paul King, in December.
 TIPS ON MOVIE WRITING 
Scott Myers : Go into the story
FILMS & SERIES PROGRAM ON TV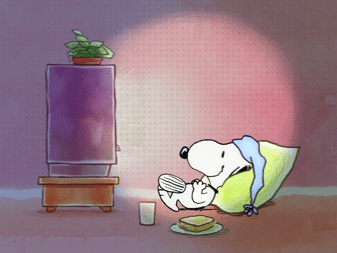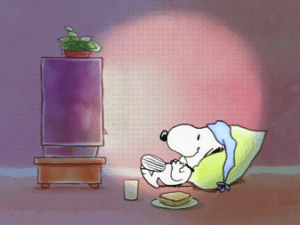 Mercredi- Wednesday 27
Arte : Nathalie
Jeudi – Thursday 28
TF1 : Le nouveau stagiaire
Canal + : Tehran
Arte : Kidnapping
C8 : Mission Impossible : Rogue Nation
W9 : Le journal de Bridget Jones
Chérie 25 : Au nom de ma fille
Vendredi – Friday 29
Canal + : Black Panther Wakanda Forever
France 5 : Arizona Junior
Arte : Meurtres à Sandhamm
Gulli : Muriel
Chérie 25 : La femme au tableau
Dimanche – Sunday 1er
France 2 : Les Chatouilles
Arte : El Perdido
6Ter : Beignets de tomates vertes
Replay  M6: Un silence si bruyant
Directed by Anastasia Mikova & Emmanuelle Béart, "Un Silence si bruyant" is a powerful and edifying documentary about incest. Constructed as an initiatory journey by the two directors, the film gives voice to four victims of childhood sexual violence, while revealing Emmanuelle Béart's personal journey.
These powerful and sometimes unbearably true testimonies deal with the subject of child abuse in an incredibly fair and discreet way, and contribute to the liberation of speech in a unique way.
This film lifts the veil on a crime that affects all walks of life and all socio-professional categories. It's a sensitive, fair and intimate journey.
Lundi – Monday 2
France 3 : Impitoyable
Canal + : 66-5
Arte : La Reine Margot
Mardi – Tuesday 3
Canal + : Les Banshees d'Inishirin
C8 : Les figures de l'ombre
Mercredi – Wednesday 4
Arte : Les patriotes
CStar : Happiness therapy
Lancement de la saison 3 de la série Parlement sur France TV
 ARTE '  FILMS & SERIES AS OF SEPT 27TH
Films
Les lèvres rouges
Valérie and Stefan, two newlyweds, cross paths with Countess Bathory, a woman of indefinable beauty… A fantastic tale for adults, starring Delphine Seyrig as a lesbian vampire, the reincarnation of Countess Bathory. A cult film with a venomous atmosphere, enhanced by the spellbinding music of François de Roubaix.
Péril en la demeure
Hired to give private lessons to a young girl, a naive guitar teacher becomes the victim of a plot… Who is manipulating whom? Starring Christophe Malavoy, Nicole Garcia, Michel Piccoli and Anémone, Michel Deville's beautifully crafted psychological thriller.
Docs
Women's health: from ignorance to recognition, Ursula Duplantier & Marta Schröer
Wrong diagnoses, inappropriate treatments, persistent shortcomings in higher education… The medical field, whose benchmark remains the male body, still too often neglects the physiological particularities of women.
Procès climatiques : et si les juges sauvaient la planète ? By Jutta Pinzle
The legal journey of plaintiffs who denounce the inertia of governments and the environmental damage caused by multinationals.
Brainwashed
Through a rigorous analysis of over 175 film extracts, Nina Menkes shows that a systemic sexism guides the representation of women in cinema. Is the seventh art "the common language of rape culture"?
Series
Kidnapping, Fabian Wullenweber
An intimate thriller set against the backdrop of the European crisis, "Kidnapping" returns for a second season with no downtime. As the only person who knows the truth about his daughter's fate, Danish investigator Rolf Larsen resumes his search alongside his French colleague.
Sous contrôle,  by Charly Delwart, with Léa Drucker
Promoted to Minister of Foreign Affairs, a respected NGO director discovers how diplomacy and politics are played out in the real world. A political comedy series, Sous contrôle features a joyful Léa Drucker as an idealistic leading lady confronted with the exercise of power, the codes of which she is unfamiliar with.
Your films and series to watch as of Sept 27th
on Netflix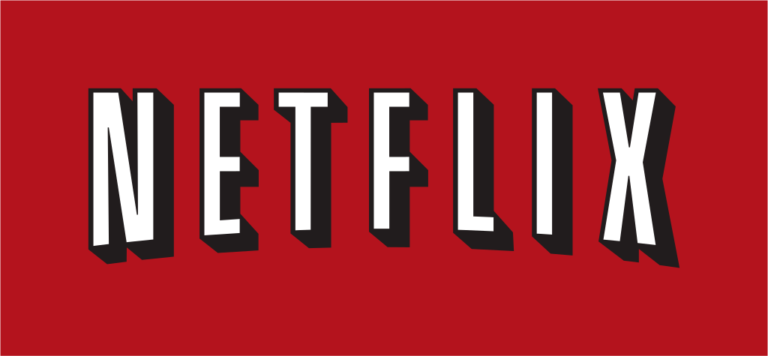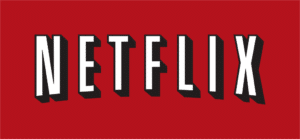 SERIES
Sex Education, season 4, Laurie Nunn, now.
The Diplomat, season 2
Tapie (Laurent Lafitte), Tristan Séguela & Olivier Demangel, now.
FILMS
May December, by Todd Haynes, starring Cory Michael Smith, Julianne Moore, Natalie Portman, as of Dec 1st.
Nowhere, by Albert Pinto, as of Sept 29th
Reptile, de Grant Singer, starring Benicio Del Torro, as of Spt 29th
Yellow Door:'90s Lo-fi Film Club, Bong Joon-Hoo, as of Oct 27th
The Wonderful Story of Henry Sugar : Wes Anderson , as of September 27th.
Fair Play, Chloe Domont, as of October 3rd.
I want to do it, Cuba to Florida! , Annette Bening & Jodie Foster. As of Nov 3rd.
The Killer, David Fincher, as of November 10th
Maestro, by and with Bradley Cooper, and Carey Mulligan, as of December 27th.
Your films and series to watch as of Sept 27th on
Prime Video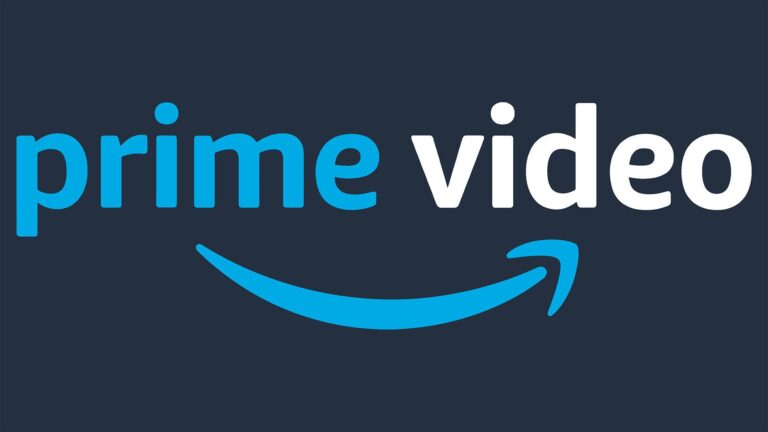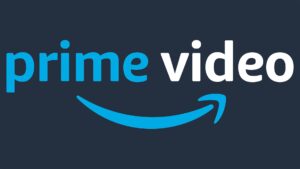 SERIES
Wilderness, by Marnie Dickens, starring Jenna Coleman & Will & Oliver Jackson-Cohen, now.
The Lost flowers of Alice Hart, Sarah Lambert.
En terrasse, Bastien Dartois & David Voinson, as of Oct 5th.
FILMS
Awareness, Daniel Benmayor , as of Oct 11th
The Burial, by Maggie Betts, on Oct 13th
Saltburn, Emerald Fennell, Nov 24
The Covenant, Guy Ritchie
Air,  Ben Affleck
A million miles away, Michael Peña, now.
Your films and series to watch as of Sept 27
th
on Canal+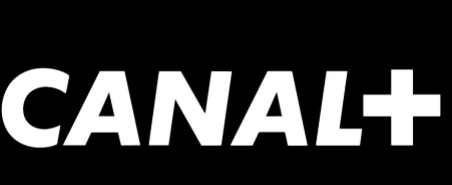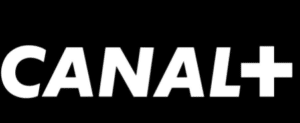 SERIES
66-5, dès le 18 sept, Anne Landois.
The undeclared war, Peter Kosminsky : a must-see.
FILMS
She said, Maria Schrader (I'm Your Man, Unorthodox limited series), now.
Your films and series to watch as of Sept 27th
on Apple TV & Canal+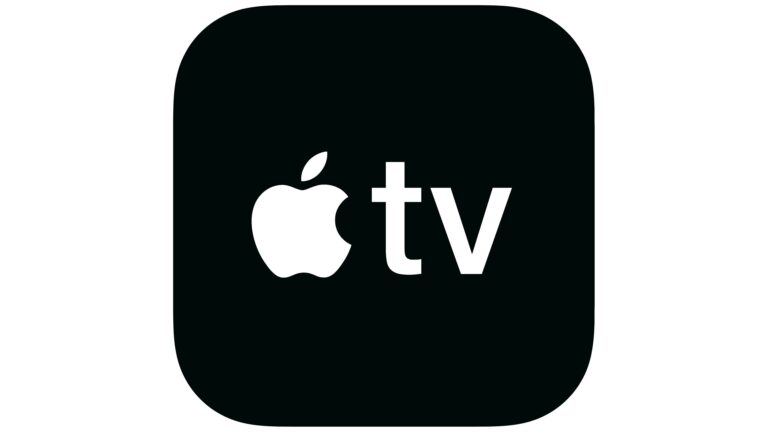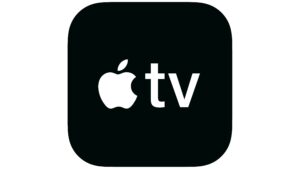 SERIES
The Morning show, S3, now!
Monarch : legacy of monsters, Chris Black & Matt Fraction, as of Nov 17th
The Changeling, Anders Engström, now!
Lessons in chemistry, by Lee Eisenberg with Brie Larson (Elizabeth Zott), Aja Naomi King (Harriet Slone), as of October 13th
FILMS
Fingernails, by Christos Nikou, avec Jessie Buckley, Riz Ahmed, and Jeremy Allen White, as of Nov 3rd.
Killers of the flower moon, Martin Scorsese, on October 18th.
Flora & son, John Carney , as of September 29th.
Your films and series to watch as of Sept 27th
on Disney Plus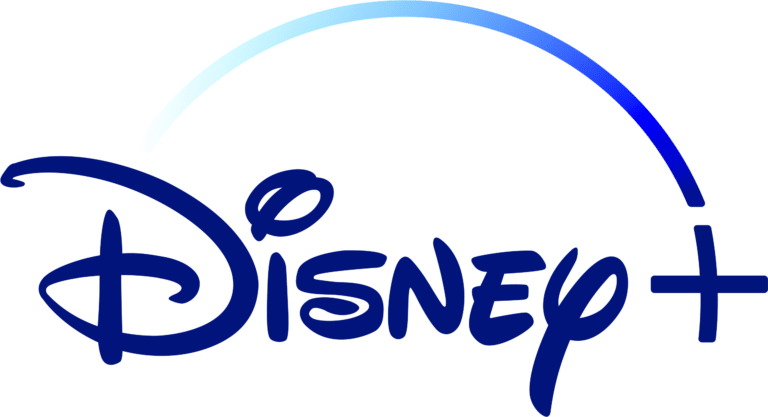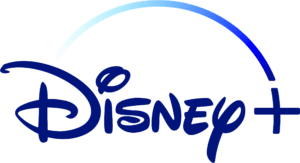 FILMS
Quiz Lady, Jessica Yu with Awkwafina, Sandra O, on Nov 3
SERIES
Irrésistible, Clémence Madeleine-Perdrillat avec Camélia Jordana (Adèle), Théo Navarro-Mussy (Arthur), now.
The Bear, season 2, Christopher Storer.
Ahsoka, Jon Favreau & Dave Filoni.
The other black girl, as of September 13th, series by Danielle Henderson, adapted from eponymous novel by Dalila Harris.
Tout va bien, by Camille de Castelnau, starking Virginie Efira, Nicole Garcia, Sara Giraudeau, Bernard Le Coq, Aliocha Schneider, Yannik Landrein, Eduardo Noriega et Mehdi Nebbou, as of Nov 15.
No one will save you, Brian Duffield, as of September 22nd.
Percy Jackson & les Olympiens, Chris Columbus, as of December 20th.