What to watch as from March 30th?
Your audiovisual weekly news
In bold police, my predictions, in red reality:
Oscar du Meilleur film / Best film
Belfast

Coda

Don't Look Up
Drive my car
Dune
La méthode Williams
Licorice Pizza
Nightmare Alley
The Power of the Dog
West Side Story
Oscar du Meilleur acteur / Best Actor
Javier Bardem, Being the Ricardos
Benedict Cumberbatch, The Power of the Dog
Andrew Garfield, Tick tick… BOOM

Will Smith, La méthode Williams

Denzel Washington, The Tragedy of Macbeth
Oscar de la Meilleure actrice / Best actress
Jessica Chastain, The Eyes of Tammy Faye

Olivia Colman, The Lost Daughter
Penélope Cruz, Madres Paralelas
Nicole Kidman, Being the Ricardos
Kristen Stewart, Spencer
Oscar du Meilleur acteur dans un second rôle / Best actor in a supporting role
Ciaran Hinds, Belfast
Troy Kotsur, Coda
Jesse Plemons, The Power of the Dog
J.K. Simmons, Being the Ricardo
Kodi Smit-McPhee, The Power of the Dog
Oscar de la Meilleure actrice dans un second rôle / Best actress in a supporting role
Jessie Buckley, The Lost Daughter
Ariana DeBose, West Side Story :yes!
Judi Dench, Belfast
Kirsten Dunst, The Power of the Dog
Aunjanue Ellis, La Méthode Williams
Oscar de la Meilleure réalisation / Best director
Kenneth Branagh, Belfast
Ryusuke Hamaguchi, Drive my car
Paul Thomas Anderson, Licorice Pizza
Jane Campion, The Power of the Dog: yes!
Steven Spielberg, West Side Story
Oscar du Meilleur film d'animation / Best animation film
Encanto

Flee
Luca
Les Mitchells contre les Machines
Raya et le dernier dragon
Oscar du Meilleur scénario adapté / Best adapted screenplay
Coda

Drive my car
Dune
The Lost Daughter
The Power of the Dog
Oscar du Meilleur scénario original / Best original screenplay
Belfast

Don't look up
La méthode Williams
Licorice Pizza
Julie (en 12 chapitres)
Oscar du Meilleur documentaire / Best documentary
Ascension
Attica
Flee
Summer of soul: yes!
Writing with fire
Short Movies
Oscar du meilleur court-métrage documentaire / Best short documentary
Audible
Lead Home

The Queen of Basketball

Three Songs for Benazir
When We Were Bullies
Oscar du Meilleur court-métrage / Best short movie
Ala Kachuu – take and run
The Dress

The long goodbye

On my mind
Please Hold
Oscar du Meilleur court-métrage d'animation  / Best short animation film:
Affairs of the art
Bestia
Boxballet

The Windshield Wiper

Robin Robin
Will Smith at the Oscars
The Power of the Dog, by  Jane Campion
Coda, by Sian Heder
La cinémathèque : March 16th to July 31st
HAWAII
For over 40 years, HIFF has presented the best in international cinema to Hawai'i cineastes. Join HIFF Selects and have the best international and independent films delivered directly to you for a true film festival experience year-round.
New trailers
Bosch: Legacy – Official Season 1  Titus Welliver, Madison Lintz on May 6th.
THE SURVIVOR Danny DeVito, Ben Foster, Barry Levinson, on April 27, on HBO
And The Offer, Michael Tolkin, is based on Oscar-winning producer Albert S. Ruddy's extraordinary, never-revealed experiences of making "The Godfather."
The series stars Miles Teller as Albert S. Ruddy, Matthew Goode as Robert Evans, Juno Temple as Bettye McCartt, Giovanni Ribisi as Joe Colombo, Dan Fogler as Francis Ford Coppola, Burn Gorman as Charles Bluhdorn and Colin Hanks as Barry Lapidus.
New platform of free movies: 
Filmzie
These films have been nominated for several award categories over the years but haven't always received the same mainstream recognition as many of the other iconic Oscar winning productions.
From Woody Allen's Mighty Aphrodite starring Helena Bonham Carter, to Michael Laughlin's alien epic Strange Invaders.
www.filmzie.com
ALL YOU WANT TO KNOW ABOUT  FILMS & SERIES IN THEATERS & AT HOME
REVIEWS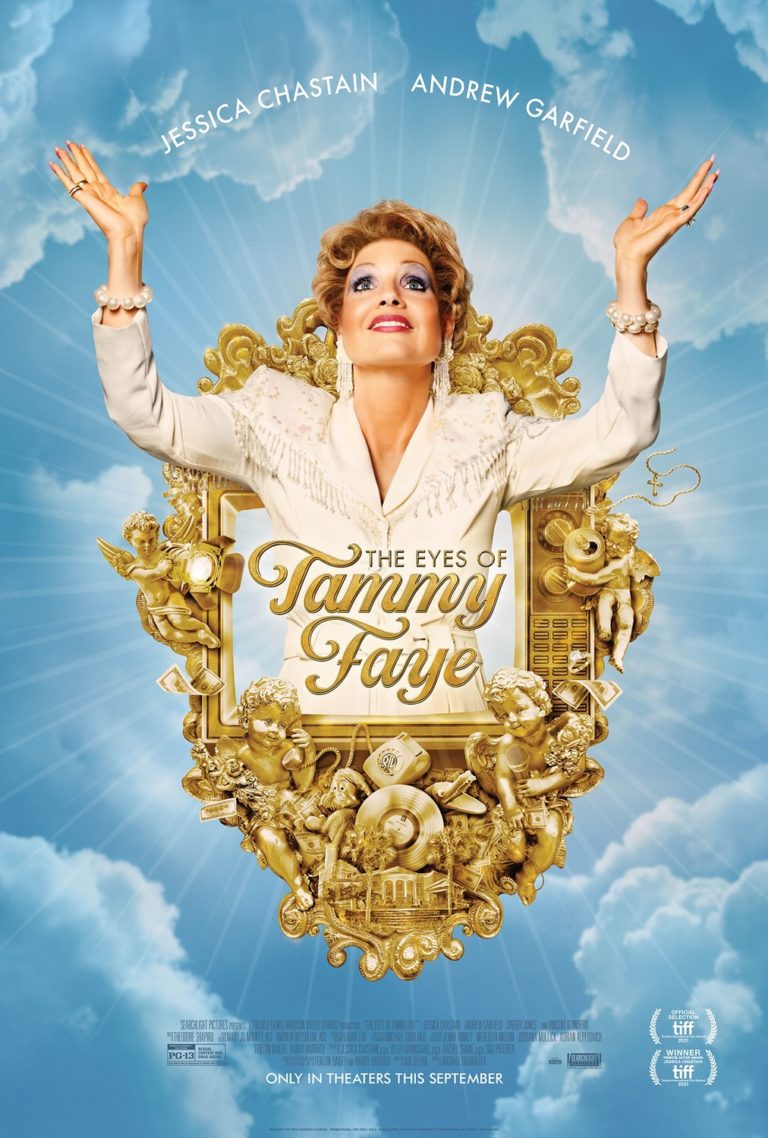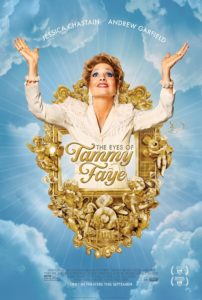 The eyes of Tammy Faye, Michael Showalter
With Jessica Chastain, Andrew Garfield.
Synopsis
In the 1970s, Tammy Faye and her husband Jim Bakker were a huge success. Their televangelist program The PTL Club, launched in 1974, was a triumph until 1989, when her husband was accused of a sex scandal
The movie
Jessica Chastain just won an Oscar for the Best Actress  for her role in this film available on Disney Plus.
Shouldn't Oscar-winning films be required to be released in theaters?
Anyway.
This film tells a part of the history of the United States that we Europeans know little, that of the evangelists and the most famous of them, Tammy Faye, played by Jessica Chastain and Jim Bakker, played by Andrew Garfield (seen recently in the excellent Tik, Tik Boom available on Netflix).
Adapted from the documentary The Eyes of Tammy Faye released in 2000 by Fenton Bailey and Randy Barbato.
The film recalls Tammy's childhood and her meeting with Jim, with whom she falls in love.
Of course, in the beginning, she backs him and does everything to make her husband, already a crook, famous. Both of them advocate a modern, joyful faith, but above all what attracted Jim is the lure of gain.
A powerful woman
Then, she reveals herself, starts to sing and becomes as famous as her husband and more loved by the public who perhaps feels more her sincerity.
Modern and free, she defends the rights of homosexuals and fights against the televangelist churches and supports them when AIDS begins. Even today, she is close to the LGBTQ community.
Masterful, Jessica Chastain is unrecognizable, not because she plays very well, (she always does) but because she is physically transformed. Like Gary Oldman as Churchill, she spent several hours every day in makeup to look like Tammy.
Powerful, a touching, independent woman, and the actress makes us love her character, who loved people as much as prayers.
The only regret is to have seen it on a small screen. 
Currently on Disney Plus.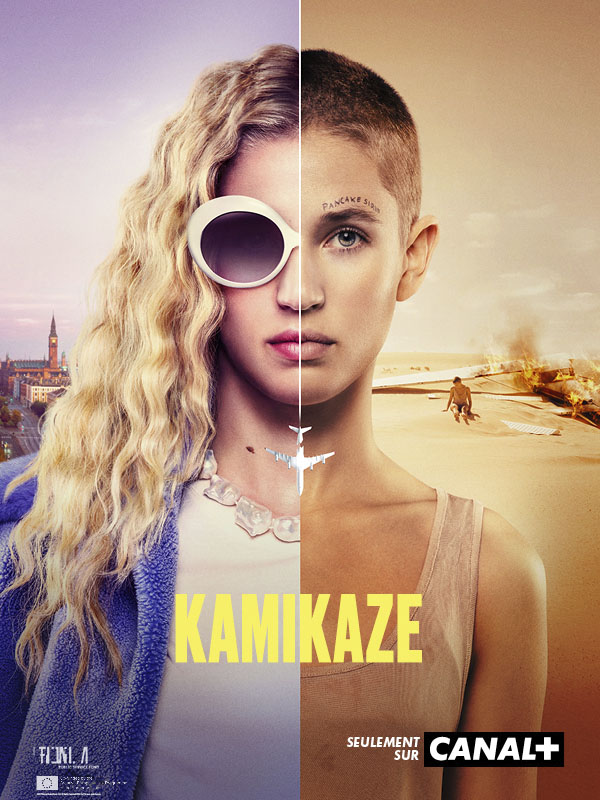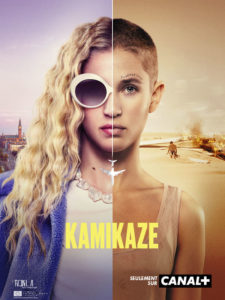 Kamikaze, Kaspar Munk
Script: Johanne Algren
Synopsis
Until then rich and famous, Julie sees her destiny change when her brother and parents die in a plane crash on her 18th birthday. 
The series
Inspired by the novel Muleum by Norwegian writer Erlend Loe, Kamikaze, a Danish series, navigates between her life before the death, her life after the accident and all the events that led her to this moment. 
It speaks to us of transmission, passion, love and memory.
On her phone, the last words received by text message from her father are "The plane is going to crash. We love you. Do whatever you want. Dad". 
Julie (Marie Reuther), a famous fashion influencer, is the beloved daughter of the family, her father's favorite, her mother's and brother's accomplice. 
The day her entire family dies in a plane crash in Rwanda, Julie finds herself alone in her huge, luxurious house with Krzysztof (Aleksandr Kuznetsov), a Polish worker who is busy finishing laying blue tiles in an indoor pool.
Despite friends and the help of a shrink, her despair never leaves her. Julie lies to others, lies to herself, caught in a grief like a trap. 
A journey of despair
Julie seeks to die…in a thousand ways. What if death did not want her?
From Korea to Mexico, Julie tries all kinds of adventures, the most dangerous ones, learns to fly, and survives a crash in the desert… There, as a survivor, she talks to her cell phone, and it is of course to us that she tells her story.
The main actress Marie Reuther  is overwhelming. This moving series takes us into another world, that of the impossible mourning, the search for meaning. It
It will take you to the gut until the last minute.
Currently on Canal Plus.
With Marie Reuther, Aleksandr Kuznetsov, Johan Rheborg, Mads Reuther.
TO WATCH IN YOUR MOVIE THEATERS AS FROM MARCH 30th
En corps, Cédric Klapisch
With Marion Barbeau , Jade Phan-Gia , Hofesh Shechter
Elise, 26, is a great classical dancer. She is injured during a performance and learns that she will not be able to dance anymore. From then on, her life will be turned upside down. Elise will have to learn to repair herself…
The World of Yesterday, Diastème
With Frederic Andrau , Léa Drucker , Yannick Renier
Elisabeth de Raincy, President of the Republic, has chosen to retire from political life. Three days before the first round of the presidential election, she learns from her Secretary General that a scandal coming from abroad is going to splash her designated successor and give the victory to the extreme right-wing candidate.
Freaks Out, Gabriele Mainetti
With Franz Rogowski , Claudio Santamaria , Pietro Castellitto
Rome, 1943, under Nazi occupation, the Eternal City hosts the circus where Matilde, Cencio, Fulvio and Mario work as freaks. Israel, the owner of the circus and father figure of this little family, tries to organize their escape to America, but he disappears.
Cyrano, Joe Wright
With Peter Dinklage , Haley Bennett , Kelvin Harrison Jr.
Cyrano De Bergerac is a man well ahead of his time who shines as much by the dexterity of his repartee as by that of his sword. But persuaded that his appearance deprives him forever of the love of the one he holds dear, the resplendent Roxanne, he cannot bring himself to confess his love for her, thus leaving her to succumb to the charms of the 
Aristocrats, Yukiko Sode.
Icare, Carlo Vogele
Later (and we are looking forward to it: 
Candy, a five night event, premiering May 9 on Hulu, by Robin Veith et Nick Antosca, on May 9th.
Candy Montgomery is a 1980 housewife and mother who did everything right—good husband, two kids, nice house, even the careful planning and execution of transgressions—but when the pressure of conformity builds within her, her actions scream for just a bit of freedom.
With deadly results.
Starring Jessica Biel, Melanie Lynskey, Timothy Simons, Pablo Schreiber, and Raúl Esparza.
After Yang, produced and directed by Kogonada, is an adaptation of the American short story Saying Goodbye to Yang by Alexander Weinstein.
In the near future, where the fashion is marked by domestic androids in human form that are considered nannies, Jake (Colin Farrell) and his daughter try to save Yang (Justin H. Min), their robot that has become inert.
Release date: June 22, 2022.
Jurassic World Dominion, Colin Trevorrow, June 8th.
Bullet Train, by David Leitch, adapted from the novel Maria Beetle by Kōtarō Isaka.
Five hitmen find themselves on a high-speed train traveling between Tokyo and Morioka, making very few stops. The five criminals will discover that they are bound by their mission. They wonder who will make it out alive and what awaits them at Morioka Station.
On July 20, 2022.
Starring Lady Gaga, Sandra Bullock, Andrew Koji, Aaron Taylor-Johnson, Joey King, Shinkansen.
Nope,  Jordan Peele, on August 5th.
With: Daniel Kaluuya , Barbie Ferreira , Michael Wincott , Steven Yeun , Keke Palmer , Brandon Perea , Terry Notary , Andrew Patrick Ralston , Donna Mills , Jennifer Lafleur
Downton Abbey a new era, Julian Fellowes , May 20th
WEEKLY TIPS & OPINIONS ABOUT MOVIES 
BY  MOVIE DIRECTORS,  WRITERS, SCREENWRITERS, DIRECTORS, COMPOSERS…
2022 Zero Draft Thirty March Challenge: Day 10 | by Scott Myers | Mar, 2022 | Go Into The Story
Interview (Part 6): Karin delaPeña Collison | by Scott Myers | Mar, 2022 | Go Into The Story
4. 

BEST SERIES & MOVIES ON TV, AS FROM MARCH 30th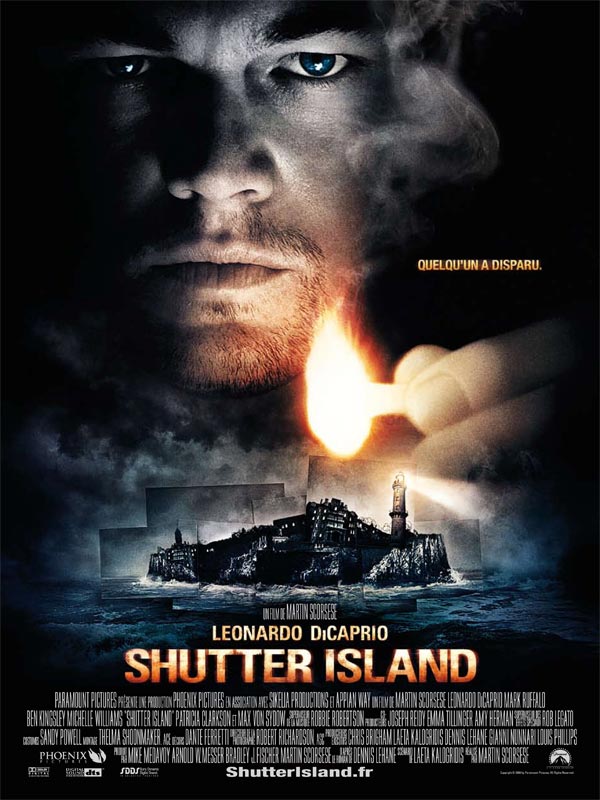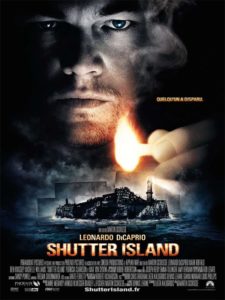 Mercredi- Wednesday
Arte : Doubles Vies
Two friendly couples from the Parisian intelligentsia love each other, cheat on each other and aspire to fulfill themselves in a changing world…
With Juliette Binoche, Guillaume Canet, Vincent Macaigne and Nora Hamzawi, a jubilant comedy by Olivier Assayas.
Jeudi – Thursday
Arte : Le tueur de l'ombre : la mort est aveugle :
Investigating a crime that has gone unpunished, profiler Louise Bergstein (Natalie Madueno) races against time to stop a ruthless predator. Set in the Danish countryside, the second season is as dark and effective as ever. By Jonas Alexander Arnby
Chérie 25 : Shutter Island
Vendredi – Friday 
Arte : Un bon flic: les morts ne parlent jamais.
After the murder of a young policeman by a drug dealer, his unorthodox partner investigates in Berlin… By Lars Becker ("Dead or Rich"), a thriller with effective realism, carried by Armin Rohde ("Run, Lola, Run").
Dimanche – Sunday
Arte : Mystic River
The murder of a teenage girl sends three friends back to the terrors and traumas of childhood… Clint Eastwood brilliantly adapts Dennis Lehane's novel into a film of formidable darkness, with Sean Penn and Tim Robbins at the top.
Lundi – Monday 
Arte: Le Temps d'aimer et le temps de mourir
In 1944, the ephemeral and intense interlude of life, in the middle of the ruins, of a German soldier on leave… A masterpiece in the image of its sublime title, signed by the master Douglas Sirk ("Mirage of Life"), at the peak of his career. With John Gavin and Liselotte Pulver.
Mardi – Tuesday
Canal Plus : Vanishing
Arte : Sauvages, au coeur des zoos humains
For more than a century, the great colonizing powers have exhibited like wild animals human beings torn from their native land. In this fascinating documentary, this "practice" has served many interests.
Mercredi- Wednesday
Arte : Les gardiennes
During the Great War, while the men fall on the battlefield, Hortense (Nathalie Baye) and her daughter Solange (Laura Smet) work tirelessly on the farm… On the side of the women who stayed behind, Xavier Beauvois makes a film whose silence contrasts with the fury of the front.
5. 

BEST MOVIES & SERIES AS FROM MARCH 30th ON ARTE
Jim-carrey-l-amerique-demasquee : Thibaut Sève & Adrien Dénouette
L-histoire-de-la-street-dance-: Jean-Alexander Ntivyihabwa & Jamo Franz
Naissance-d-un-heros-noir-au-cinema , Catherine Bernstein & Martine Delumeau. :
In 1971, Melvin Van Peebles shook up the figure of the black hero in American cinema with "Sweet Sweetback's Baadasssss Song".
This documentary traces the genesis of this hard-hitting film, which gave birth to the Blaxploitation movement, from Gordon Parks' "Shaft" to "Jackie Brown", Quentin Tarantino's tribute to the genre.
Katarina-witt-doubles-axels-et-rebondissements : Jobst Knigge
Des-femmes-au-salon-aux-sources-de-l-emancipation-feminine: Carole Wrona
FILM
Perfect boyfriend, Alain Della Negra
Three Japanese men go away for the weekend as a reward for their assiduous love for the avatar of the video game they are addicted to… Between documentary and fiction, a troubling and melancholic portrait of a Japanese society where hypermodernity and solitude collide.
Winter Sleep, Nuri Bilge Ceylan
ARTE SERIES
En Thérapie (season 2)
The release of the first confinement in spring 2020. Surrounded by a new team of writers and directors, Eric Toledano and Olivier Nakache deepen their subject, more than ever attentive to the emergence of speech in the ambient disorder.
Watch the two seasons in their entirety on arte.tv today.
Kim Kong, new series: created by Simon Jablonka & Alexis Le Sec, directed by Stephen Cafiero
Sacha, Léa Fazer
Felix Moeller : la-propagande-antisemite
Scenes-de-la-vie-conjugale, by Ingmar Bergman
Les rêves brisés de l'entre deux guerres
ARTE DOCUMENTARY
Robert-Mitchum-le-mauvais-garcon-d-hollywood,  Stéphane Benhamou
Lee Miller, Teresa Griffiths
Le Drame Ouïghour, François Reinhardt
Best movies & series as from March 30th on 

Netflix
Bridgerton saison 2, by Shonda Rhimes.
Bubble, Judd Apatow, on April 1st.
Best movies & series as from 

March 30th 

on 

Prime Video
Master, Mariama Diallo, now.
All the old knives, Janus Metz Pedersen, April 8th
The Lord of the rings, Juan Antonio Bayona, September 2nd.
Best movies & series as from 

March  30th 

on Canal+
This is going to hurt , Adam Kay , on March 31st.
An obstetrician at the hospital, Adam is often overwhelmed by events, submerged by XXL work weeks, vital decisions to make and a ridiculous salary. A daily assault course in which his personal life becomes a lifeline.
The Tower, Patrick Harbinson avec Gemma Whelan, now.
Infiniti,  on April 4th, Stéphane Pannetier & Julien Vanlerenberghe.
Best movies & 

series

 as from 

March 30th on Apple TV
WeCrashed, series created by Lee Eisenberg & Drew Crevello inspired by the podcast WeCrashed : The Rise and Fall of WeWork de Wondery. 
With Jared Leto (Adam Neumann), Anne Hathaway (Rebekah Neumann).
Now.
Slow horses, Mick Herron., on April 1st.
Gary Oldman and Kristin Scott Thomas.
Tehran season 2, by Moshe Zonder Omri Shenhar, May 6th.
By Daniel Syrkin with Glenn Close
They Call Me Magic, Rick Famuyiwa.
The real story of a legend. This four-part documentary event offers an intimate look at the life and legacy of Earvin "Magic" Johnson, premiering April 22. 
Pachinko 
Based on the New York Times bestseller, Pachinko is a sweeping saga that chronicles the hopes and dreams of a Korean immigrant family across four generations.
Starring Academy Award-winner Yuh-Jung Youn, Lee Minho, Jin Ha, and Minha Kim, Pachinko premieres March 25,
Pachinko is written and executive produced by Soo Hugh ("The Terror," "The Killing"), who created the series and serves as showrunner.
The Last Days of Ptolemy Grey, by Ramin Bahrani, with  Samuel L. Jackson, now.
The Shining Girls, series by Silka Luisa with Elisabeth Moss (Kirby), Phillipa Soo (Jin-Sook), as from April 29th.
Best movies & series as from 

March 30th 

on Disney Plus
Moon Knight, de Jeremy Slater avec Oscar Isaac (Marc Spector / Moon Knight), May El Calamawy, on March 30th.
Better Nate than never,  on April 1st, by Tim Federle.
With Aria Brooks, Joshua Bassett, Michelle Federer,  Rueby Wood as Nate, Norbert Leo Butz & Lisa Kudrow.
How I met your father, series by Isaac Aptaker & Elizabeth Berger, postponed in May.
Para/llèles, on March 23rd
Parallèles tells the story of four friends – Bilal, Romane, Samuel and Victor, whose lives are turned upside down when a mysterious event separates them and propels them into parallel dimensions. They will do everything in their power to understand what happened. And try to go back to their world "before".
Created by Quoc Dang Tran (Dix pour cent, Marianne), co-written by Anastasia Heinzl (Au-delà des apparences) and directed by Benjamin Rocher and Jean-Baptiste Saurel with Thomas Chomel.
Obi-Wan Kenobi, on May 25th.
Mrs Marvel, on June 8th
Best movies & series as from 

March  30th 

on Starzplay
Gaslit, TV series by Robbie Pickering with Julia Roberts (Martha Mitchell), Sean Penn (John Mitchell).
On April 24th