Movies & series as from March 2nd & a focus on Ukraine
Your new films, series in theaters & on your platforms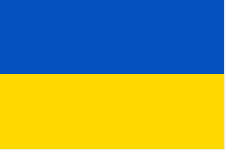 News as from March 2nd, and what to watch to understand Ukraine?
Answer in this article 😉
NEWS AS FROM MARCH 2ND
César : all the awards:
With the blog, you get 5 Euros tickets for this meeting, write me at contact@movieintheair.com :
 VIENS JE T'EMMÈNE by ALAIN GUIRAUDIE, AS FROM MARCH 2ND
 FRIDAY, MARCH 4 – 7:15pm
For the release of his new film "Viens je t'emmène", Alain Guiraudie will be present at the Cinéma Le Balzac to answer your questions after the screening.
After "L'Inconnu du Lac" the director returns with a comedy, evoking the complexity of our society through the absurd.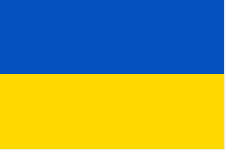 Sean Penn is on the ground in Ukraine filming a documentary about Russia's invasion, Vice Studios confirmed. The Oscar-winning actor appeared at a press briefing Thursday in the Ukraine capital of Kyiv listening to government officials speak about the war. (source : Variety).
Disney, Sony Pictures and Warner Bros. are taking action against Russia. The three firms have announced the suspension of the release of their films in theaters in the country, following the Russian invasion of Ukraine.
After Indiana Jones 5, James Mangold will direct the biopic of a Hollywood legend, Buster Keaton, adapted from the book Buster Keaton: Cut to the Chase by Marion Meade.
FESTIVAL AS FROM MARCH 2nd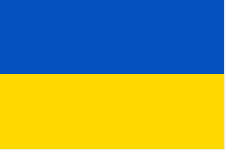 The Cannes Festival has entered its preparation phase. It has been decided, unless the war of aggression ends in conditions that will satisfy the Ukrainian people, not to host any official delegations from Russia or to accept the presence of any body linked to the Russian government.
For over 40 years, HIFF has presented the best in international cinema to Hawai'i cineastes. Join HIFF Selects and have the best international and independent films delivered directly to you for a true film festival experience year-round.
For the 2022 edition, La Fête du court métrage has proposed – with the support of L'Agence du court métrage – a catalog of short films available throughout the event.
The Créteil Women's Film Festival : The 44th edition will take place from March 11 to 20, 2022
Festival du cinéma israélien : de nouveau du 21 au 28 mars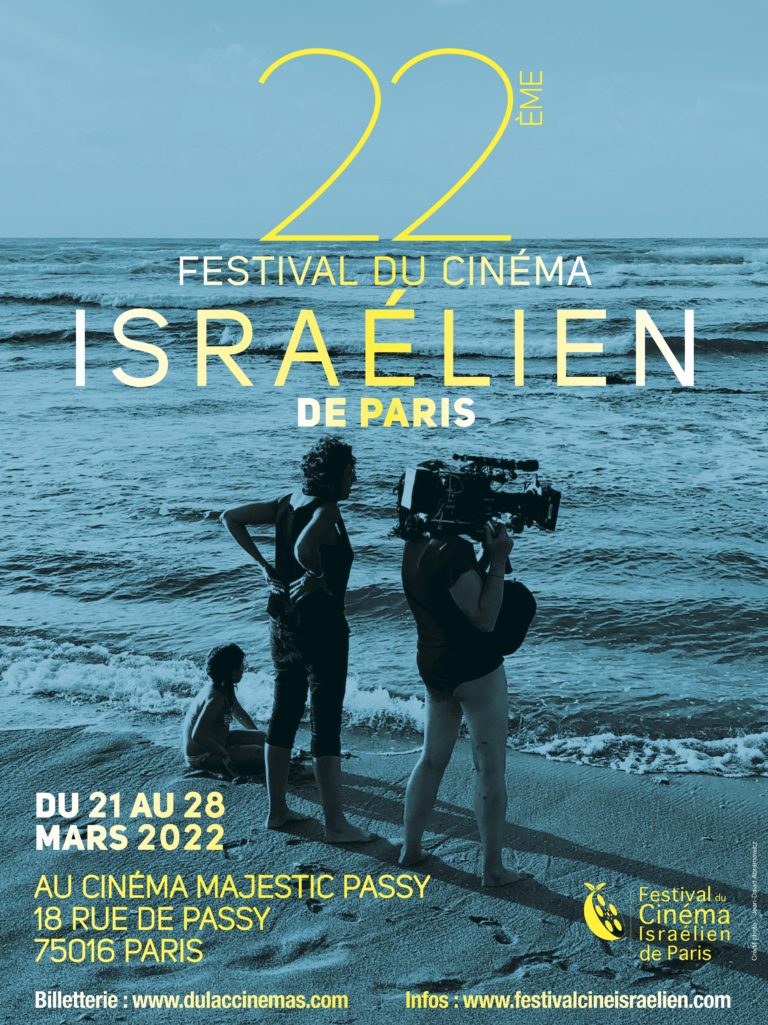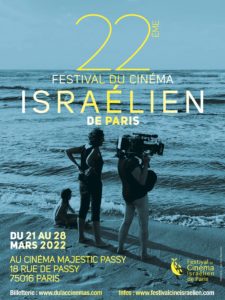 ALL YOU WANT TO KNOW ABOUT CURRENT FILMS & SERIES IN THEATERS AND AT HOME
REVIEWS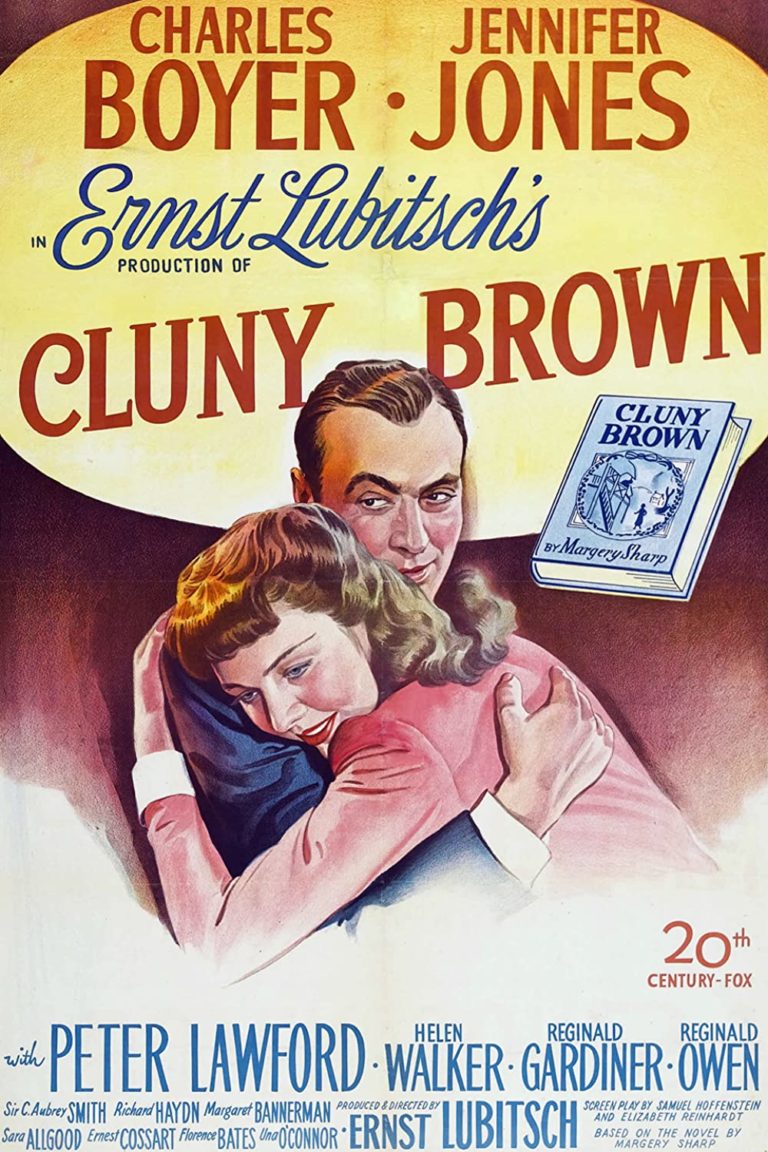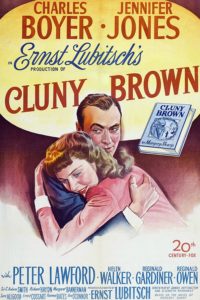 Cluny Brown, Ernst Lubitsch
Synopsis
Cluny Brown is a young girl with a passion for plumbing who can't resist the gurgling call of clogged pipes. She does a job in her uncle's place at the home of a man named Hilary Ames on a day when her uncle can't respond to an emergency.
She meets the refined Adam Belinski, a writer who supposedly left Czechoslovakia to escape Nazism but who looks devilishly like a genius freeloader.
The uncle arrives at Ames' house and finds his niece slightly drunk after having a few drinks with the two men. To punish her and force her to know her place, he decides to send her to work as a servant in the country for Lord and Lady Carmel.
Belinski, invited to take refuge there by the family's son, whom he met at Ames' house, also finds himself there…
One of Lubitsch's best film
Scripted by Samuel Hoffenstein and Elizabeth Reinhardt,  Cluny Brown  is a satire of the English upper middle class.
Like the Downton Abbey series, the sequel to which is being released in May, under the guise of a romantic comedy, the relationships between human beings are shown without concession, whatever the social scale.
Cluny Brown, the heroine, played by Jennifer Jones, interprets a naive young girl whose talents are perceived, alas, still today, as those of a man and this romantic comedy has, despite its inevitable clichés (the salvation of the woman comes from the man), a beautiful modernity.
The character of Belinski, played by the great Charles Boyer, allows the director to plunge us into the pre-war era where the Hitlerian threat looms… even in the herd of cows.
Funny, universal, this little gem seen at the Cinémathèque in a beautiful rococo room is also a true comedy as Lubitsch knew how to do.
Cluny Brown is his last film.
Released in 1947, the film has kept all its charm and is reminiscent of "Ariane" by Billy Wilder with Audrey Hepburn and Gary Cooper.
Go see it while it's still playing.
At the Cinémathèque and entirely on Youtube.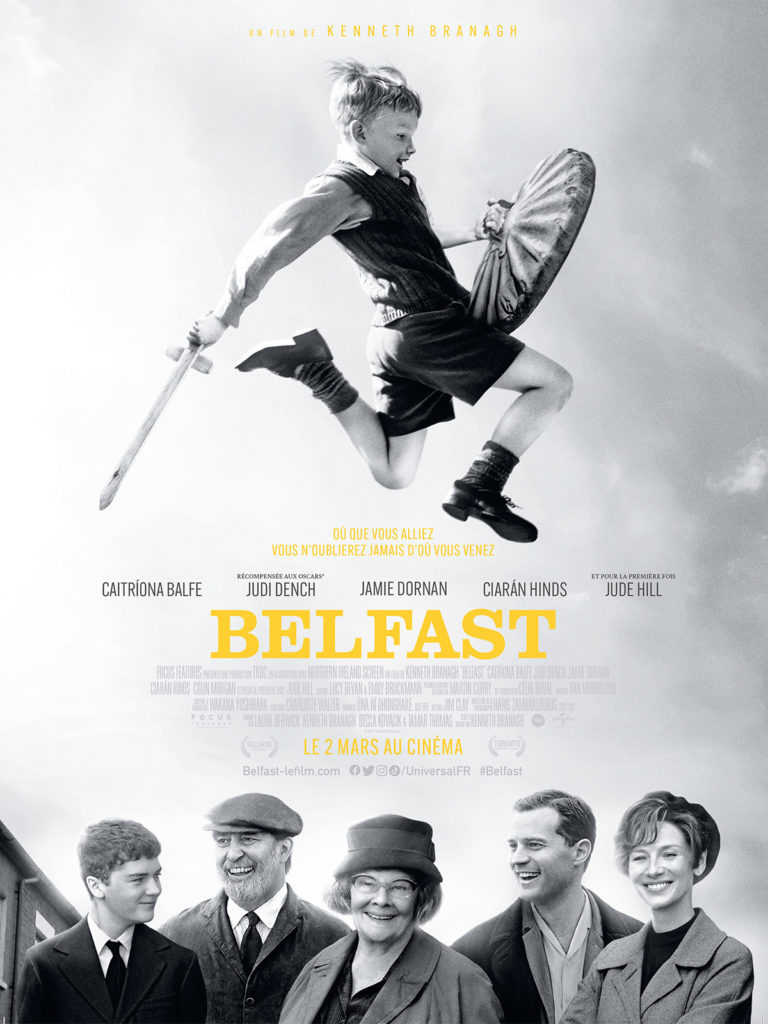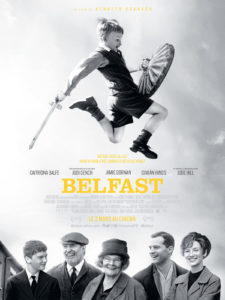 Belfast, Kenneth Branagh
Synopsis
Belfast, 1969. The capital of Northern Ireland is marked by a conflict between the Catholic and Protestant communities. Nine-year-old Buddy watches the violence unfold, but is more concerned about his love for Catherine and his grandfather's health than about the conflict.
The parents, on the other hand, are considering moving away…
A personal movie
Just like Roma by Alfonso Cuarón (2018): Kenneth Branagh was freely inspired by his own childhood to write the film.
Nominated for 7 Academy Awards this year, Belfast is Kenneth Branagh's most personal film.
Magnificent, Belfast begins in color and immerses us in this era filmed in black and white.
The photography is sublime and the soundtrack sensational.
At the heart of this story is the point of view of a little boy, and families torn apart by conflicting loyalties to family, friends and community.
he residents of the street form a large family. The relationship between the grandfather and the little boy is very beautiful, alternating with the economic difficulties of the parents who are constantly fighting, the father being constantly forced to leave for work, leaving the mother, remarkable Caîtrona Balfe, to manage everything.
But this very beautiful film lacks emotion, as if the director had, despite all his good will, kept himself a little too far from his childhood.
It remains of course that it is a film to see. I discovered it in preview at the UGC Porte Maillot which organizes previews every Sunday.
With Caitríona Balfe (mother), Judi Dench (grandmother), Jamie Dornan (father), Ciarán Hinds (grandfather), Colin Morgan and the little boy Jude 
Today in theaters.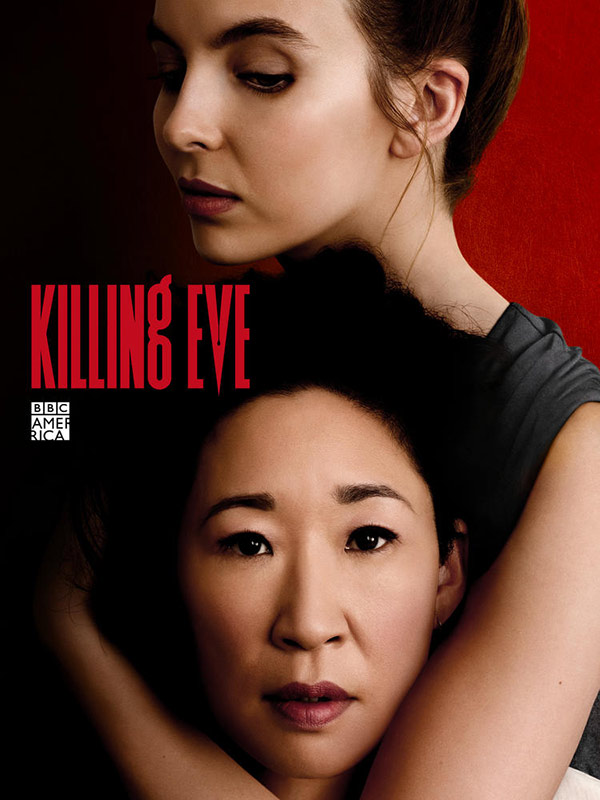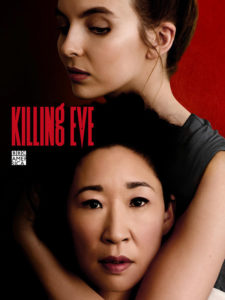 Killing Eve, season 4, Laura Neal
Synopsis
An MI6 agent and a hitwoman become obsessed with each other. Three seasons later, their lives are turned upside down.
Villanelle (Jodie Comer, seen in Ridley Scott's The Last Duel) seeks redemption. While Eve (Sandra Oh, seen this year in The Chair on Netflix), awkward from the beginning, is more determined than ever to find the Twelve and their mysterious representative, Helene, played by Camille Cottin.
The series
Season 4 is led by head writer and executive producer Laura Neal, who replaces Suzanne Heathcote.
Phoebe Waller-Bridge was the head writer for Season 1, while Promising Young Woman's Emerald Fennell directed Season 2. In addition to Neal, Waller-Bridge, Oh, Sally Woodward Gentle, Lee Morris, Gina Mingacci and Damon Thomas are also executive producers.
In the first two episodes of season 4, the two heroines are the opposite of what they were at the very beginning of season 1. Eve's character has completely changed.
No more rules, violence and determination motivate her while Villanelle seeks redemption in the Catholic religion. But of course nothing goes as planned.
The madness and intelligence of the two women and the pugnacity of Carolyn Martens played by the excellent Fiona Shaw make this series one of the most feminist ever.
CURRENTLY ON CANAL PLUS. 2 EPISODES. 8 EPISODES IN ALL.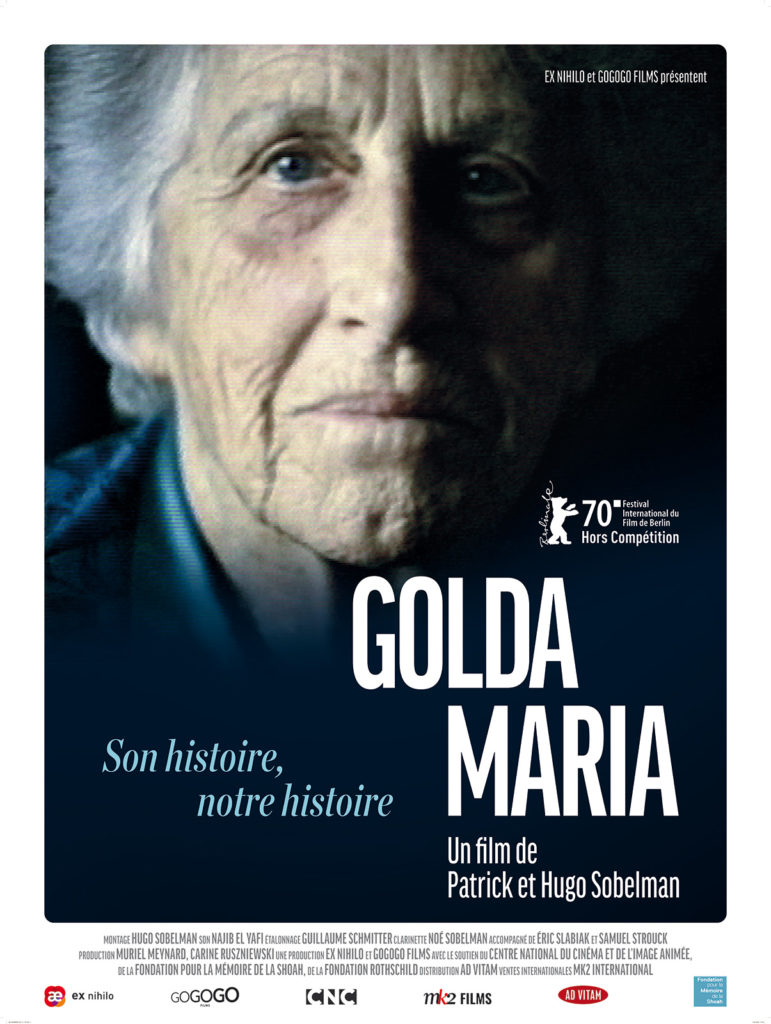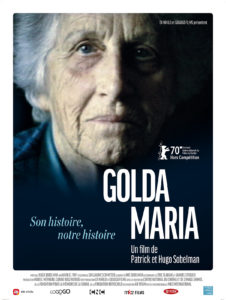 Golda Maria, Patrick Sobelman, Hugo Sobelman
Synopsis
In 1994, Patrick Sobelman films his grandmother Golda Maria Tondovska at her home. In front of the camera, her memories come back, from her childhood in Poland to her life as a woman in France, giving us the living testimony of a Jewish woman born in 1910, her crossing of the century and its horrors.
Later, in 2020, Patrick and his son Hugo have turned this intimate testimony into a universal and essential film.
An essential testimony
Seen at the cinema Le Balzac in the presence of one of the directors, grandson Patrick Sobelman, Golda Maria is a universal film that should be shown in schools.
This family film traces the history of a woman and a century. From Russia to Poland, then to Germany and France from where she will be deported, Golda Maria, whom all her family has always known by the first name of Maria, had an extraordinary personality.
We feel the strong bond between the grandmother and her grandson. But not everything can be filmed and not everything can be said, and the silences also make the richness of this film.
Screened at the Berlinale when Golda Maria, an intellectual who spoke remarkable German, refused to speak it after the war, this film bears witness – with family and archival images – to the horrors that were committed long before the Second World War, and reminds us how important it is to always remain vigilant.
In theaters now.
TO WATCH IN YOUR MOVIE THEATERS AS FROM MARCH 2ND
VIENS JE T'EMMÈNE by ALAIN GUIRAUDIE (READ THE INTRODUCTION TO GET REDUCTION)
Later (and we are looking forward to it: 
Umma, Iris K. Shim, on March 18th
Aristocrats, Yukiko Sode, March 30th
Icare, Carlo Vogele, le 30 mars
After Yang, produced and directed by Kogonada, is an adaptation of the American short story Saying Goodbye to Yang by Alexander Weinstein.
In the near future, where the fashion is marked by domestic androids in human form that are considered nannies, Jake (Colin Farrell) and his daughter try to save Yang (Justin H. Min), their robot that has become inert.
Release date: June 22, 2022.
Jurassic World Dominion, Colin Trevorrow, June 8th
Elvis, Baz Luhrmann, with Austin Butler & Tom Hanks on June 22nd.
Bullet Train, by David Leitch, adapted from the novel Maria Beetle by Kōtarō Isaka
Five hitmen find themselves on a high-speed train traveling between Tokyo and Morioka, making very few stops. The five criminals will discover that they are bound by their mission. They wonder who will make it out alive and what awaits them at Morioka Station.
July 20, 2022
Starring Lady Gaga, Sandra Bullock, Andrew Koji, Aaron Taylor-Johnson, Joey King, Shinkansen.
Nope,  Jordan Peele, on July 22nd
With: Daniel Kaluuya , Barbie Ferreira , Michael Wincott , Steven Yeun , Keke Palmer , Brandon Perea , Terry Notary , Andrew Patrick Ralston , Donna Mills , Jennifer Lafleur
Downton Abbey a new era, Julian Fellowes , May 20th
WEEKLY TIPS & OPINIONS ABOUT MOVIES 
BY  MOVIE DIRECTORS,  WRITERS, SCREENWRITERS, DIRECTORS, COMPOSERS…
Great Scene: "Get Out". Missy hypnotizes Chris and sends him… by Scott Myers |
Interview (Part 3): Daniel Hanna. My interview with the 2021 Nicholl…  by Scott Myers
Sundays with Sidney Lumet's "Making Movies" by Scott Myers
4. 

BEST SERIES & MOVIES ON TV, AS FROM MARCH 2nd
Mercredi- Wednesday
Arte: En-guerre-s-pour-l-Algerie
Canal Plus : Un espion ordinaire
6Ter : Crocodile Dundee
Jeudi – Thursday
France 3: Mon petit doigt m'a dit.
Canal Plus: Yellowjackets
Arte : série Red light,  Wouter Bouvijn
The meeting of three wounded women in Antwerp's red light district, against a backdrop of murder and forced prostitution… A nervous Flemish thriller with an impressive trio of actresses, including series creators Carice Van Houten and Halina Reijn.
Vendredi – Friday
Arte : La Comtesse: Writer, director and actress Julie Delpy gives a human face to the "Bloody Countess", a 16th century Hungarian noblewoman who is said to have murdered young virgins for the rejuvenating properties of their blood. Also starring Daniel Brühl and William Hurt.
Chérie 25 : The Duchess
Samedi – Saturday
Arte : Leonard De Vinci : Le portrait retrouvé
Dimanche – Sunday
TF1 : Batman v Superman: l'aube de la justice
France 5 : Les femmes dans la guerre
Arte : Il était une fois en Amérique
Lundi – Monday
France 5 : Normal People
Arte : Irina Palm, Sam Garbarski : A sixty-year-old woman resolves to work in a peep show to pay for her sick grandson's care… A funny and moving film with a graceful Marianne Faithfull.
Mardi – Tuesday
Canal Plus : Les 2 Alfred
Arte : Religieuses abusées, l'autre scandale de l'Église.
6Ter : Sex Friends
TF1 Séries : The  Piano
Mercredi- Wednesday
Arte : Diamant Noir : A young Parisian thirsting for revenge joins his Jewish family's jewelry shop in Antwerp with the sole purpose of committing a heist… In the mysterious and ultra-secure diamond district, a finely chiseled thriller by Arthur Harari ("Onoda – 10,000 nights in the jungle"). Starring Niels Schneider, César for best male hopeful in 2017.
5. 

BEST MOVIES & SERIES AS FROM MARCH 2nd ON ARTE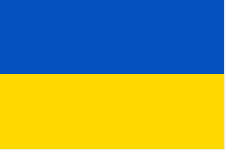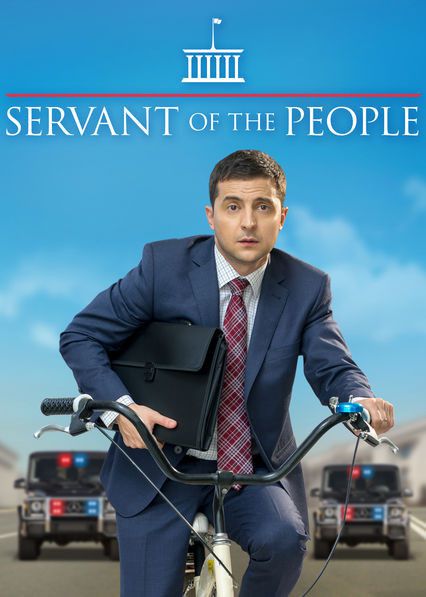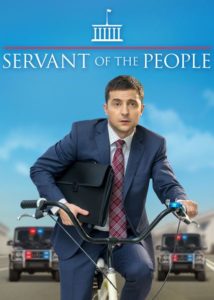 ARTE FILM
Ggipsy-queen, Hüseyin Tabak
A single Roma mother immigrating to Germany fights in life and in the ring for her dignity…
A moving film, carried by the dazzling Romanian actress Alina Serban, who has since been attacked by the neo-fascists in her country.
La vie invisible d'Euridice Gusmao, by Karim Aïnouz
In Brazil in the 1950s, a macho father stands between his two daughters. Spanning several decades, a feminist melo as sensitive as it is technically masterful. "Un certain regard" prize at the 2019 Cannes Film Festival.
Winter Sleep, Nuri Bilge Ceylan
ARTE SERIES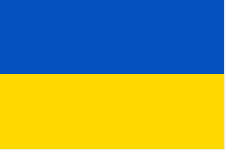 Kim Kong, new series: created by Simon Jablonka & Alexis Le Sec, directed by Stephen Cafiero
Sacha, Léa Fazer
Felix Moeller : la-propagande-antisemite
Scenes-de-la-vie-conjugale, by Ingmar Bergman
Les rêves brisés de l'entre deux guerres
ARTE DOCUMENTARY
Robert-Mitchum-le-mauvais-garcon-d-hollywood,  Stéphane Benhamou
Lee Miller, Teresa Griffiths
Le Drame Ouïghour, François Reinhardt
Exterminate all the brutes, by Raoul Peck.
Best movies & series as from March 2nd on 

Netflix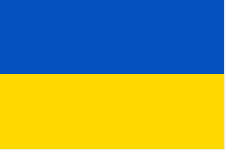 Winters on fire, Evgeny Afineevsky, about Ukranian resistance.
Against the Ice,  Peter Flinth, on March 2nd
Pieces of her, Charlotte Stoudt, adapted from the eponymous novel by  Karin Slaughter, on March 4th.
Adam Project, Shawn Levy, on March 11th.
Drôle, Fanny Herrero, on March 18th
Bridgerton saison 2, by Shonda Rhimes, on March 25.
Bubble, Tetsuro Araki, on April 28.
Best movies & series as from 

March 2nd 

on 

Prime Video
Upload saison 2, Greg Daniels, on March 11th.
Deep Water, Adrian Lyne, avec Ben Affleck, Ana de Armas, Tracy Letts, on March 18th
I love America, Lisa Azuelos, on March 11th.
The Lord of the rings, Juan Antonio Bayona, September 2nd.
Best movies & series as from 

March 2nd 

on Canal+
UKRAINE : 
Dombass, by Sergei Loznitsa with Boris Kamorzin, Valeriu Andriutã.
Director's Award – Un Certain Regard , 2018
SYNOPSIS
In the Donbass, a region in eastern Ukraine, a hybrid war mixes open armed conflict, crimes and rampages perpetrated by separatist gangs.
In the Donbass, war is called peace, propaganda is erected as truth and hate pretends to be love.
A journey through the Donbass is a series of crazy adventures, in which the grotesque and the tragic mix like life and death.
It is not a tale about a region, a country or a political system, but about a world lost in post-truth and false identities. It concerns each of us.
The film by Ukrainian filmmaker Serhii Loznytsia "Babi Yar. Context" received the special jury prize of the Golden Eye at the Cannes Film Festival (documentary section).
Yellowjackets, by Ashley Lyle & Bart Nickerson, on March 3rd.
Black Widow, on March 11th, by Cate Shortland with Scarlett Johansson, Florence Pugh.
Pagan Peak, on March 14th, Cyrill Boss & Philipp Stennert.
Best movies & 

series

 as from 

March 2nd on Apple TV
WeCrashed, series created by Lee Eisenberg & Drew Crevello inspired by the podcast WeCrashed : The Rise and Fall of WeWork de Wondery. 
With Jared Leto (Adam Neumann), Anne Hathaway (Rebekah Neumann).
On March 18th.
Pachinko 
Based on the New York Times bestseller, Pachinko is a sweeping saga that chronicles the hopes and dreams of a Korean immigrant family across four generations. Starring Academy Award-winner Yuh-Jung Youn, Lee Minho, Jin Ha, and Minha Kim, Pachinko premieres March 25,
Pachinko is written and executive produced by Soo Hugh ("The Terror," "The Killing"), who created the series and serves as showrunner.
The Last Days of Ptolemy Grey, by Ramin Bahrani, with  Samuel L. Jackson, as from March 11th.
The Shining Girls, series by Silka Luisa with Elisabeth Moss (Kirby), Phillipa Soo (Jin-Sook), as from April 29th.
Best movies & series as from 

March 2nd

 

on Disney Plus
Fresh, Mimi Cave, with Daisy Edgar-Jones &  Sebastian Stan, on March 4th.
Dans les yeux de Tammy Faye, Michael Showalter, on March 23rd.
Moon Knight, de Jeremy Slater avec Oscar Isaac (Marc Spector / Moon Knight), May El Calamawy, on March 30th.
Better Nate than never,  on April 1st, by Tim Federle.
With Aria Brooks, Joshua Bassett, Michelle Federer,  Rueby Wood as Nate, Norbert Leo Butz & Lisa Kudrow.
How I met your father, series by Isaac Aptaker & Elizabeth Berger, postponed in May.
Para/llèles, on March 23rd
Parallèles tells the story of four friends – Bilal, Romane, Samuel and Victor, whose lives are turned upside down when a mysterious event separates them and propels them into parallel dimensions. They will do everything in their power to understand what happened. And try to go back to their world "before".
Created by Quoc Dang Tran (Dix pour cent, Marianne), co-written by Anastasia Heinzl (Au-delà des apparences) and directed by Benjamin Rocher and Jean-Baptiste Saurel with Thomas Chomel.
Best movies & series as from 

March 2nd 

on Starzplay
Gaslit, TV series by Robbie Pickering with Julia Roberts (Martha Mitchell), Sean Penn (John Mitchell).
On April 24th
NEXT WEEK