The Last Duel by Ridley Scott. Is it worth watching it ?
Your new films & series
News on movies and series
Wes Anderson designed a carriage.
The 100 best series of 21st century by the BBC. The winners
Global home theater market SWOT analysis, key indicators, 2027 forecast: Samsung, Vizio, Yamaha, Sony, LG, Philips, Panasonic, Sharp, Bose.
"Cinema at last!" The Musée d'Orsay exhibits the beginnings of the cinematograph in art.
À 95 ans, Mel Brooks prépare une deuxième partie à la "Folle Histoire du monde » Cette suite, commandée par la plateforme Hulu, est annoncée quelque 40 ans après la sortie de son film "La Folle Histoire du monde", qui s'intitulait dans sa version originale "History of the World, Part I ».
Festivals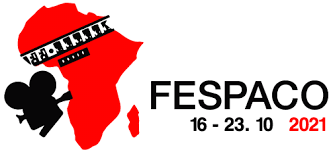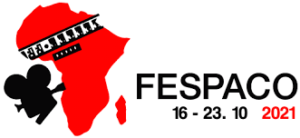 Fespaco is currently taking place in Ouagadougou. Seventeen feature films are in competition to try to win the supreme award, the Golden Stallion of Yennenga.
Hawai'i International Film Festival (HIFF) endeavors to recognize new and emerging talent, promote career development and original collaborations through innovative education programs, and facilitate dynamic cultural exchange through the cinema arts
The 37th Warsaw Film Festival (8-17 October) came to a successful close on Sunday, with European films taking home most of the awards in the International Competition. And the coveted Grand Prix, which comes with 100,000 PLN (approximately €22,000) in cash, was handed to Miracle [+] by Bogdan George Apetri (Romania/Czech Republic/Latvia). The Special Jury Award was presented to Russia's YT by Stepan Burnashev and Dmitrii Davydov, while The Albanian Virgin by Bujar Alimani (Germany/Belgium/Albania/Kosovo) received a Special Mention. Mexican helmers Rodrigo Plá and Laura Santullo were named Best Directors for The Other Tom.
Korean Film Festival, From October 26 to November 2 with the screening of  Introduction by Hong Sangsoo, Agent's Bear for Best Screenplay at the Berlinale.
The Créteil Women's Film Festival:send your film. The 44th edition will take place from March 11 to 20, 2022
Australian and New Zealand cinema takes a trip to the Antipodes Festival in Saint-Tropez.
From October 13 to 17, the festival in Var honors current Oceanic productions with commented sessions and two photographic exhibitions.
five-films-dafrique-brillent-at-the-palmares-of-the-international-francophone-film-festival-of-namur
Second edition of Marseille Series Stories, the first festival of series adapted from literary works, will be held from November 18 to 21, 2021.
ALL YOU WANT TO KNOW ABOUT CURRENT FILMS & SERIES
IN THEATERS AND AT HOME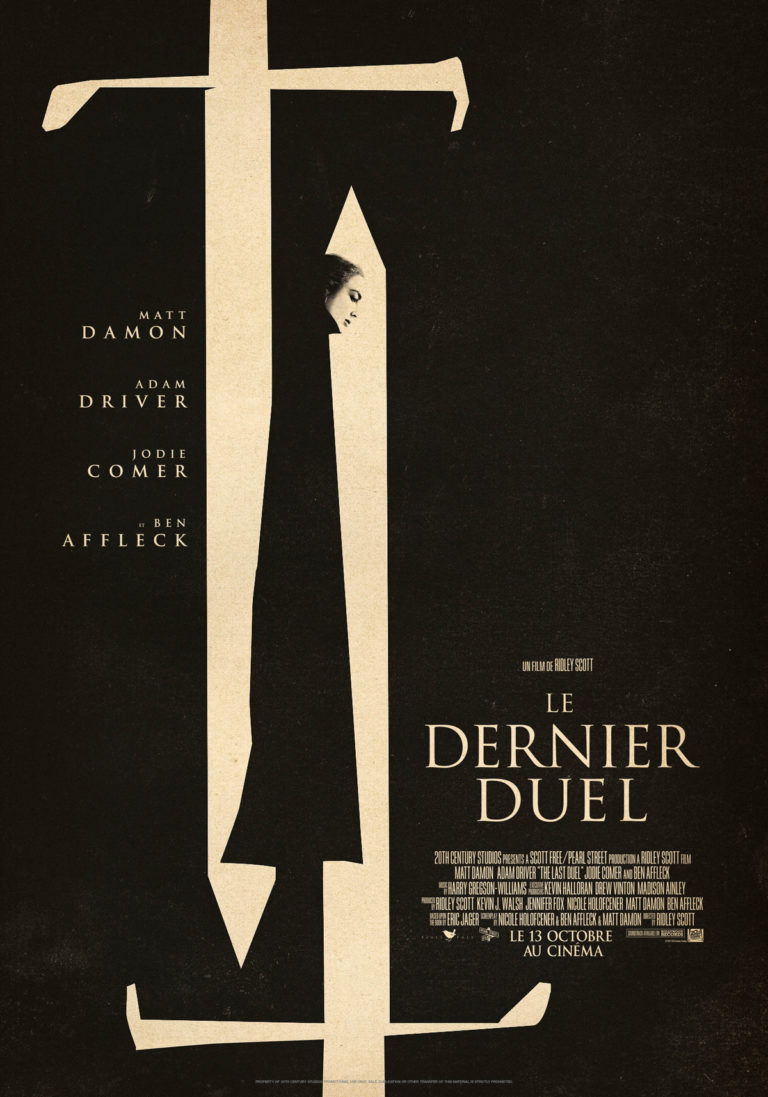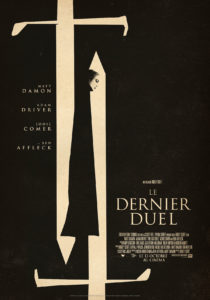 The Last Duel, by Ridley Scott
Synopsis
In 1386, in the kingdom of France, the knight Jean de Carrouges, returning from a trip to Paris, finds his wife, Marguerite de Thibouville. She accuses the squire Jacques Le Gris, an old friend of the knight, of having raped her. 
The man claims to be innocent.
This case goes up to the highest spheres of power, the king Charles VI must decide if there will be a "trial by combat", according to the wish of the knight. This duel must serve to determine the truth. If the husband lost the duel, the wife would also be burned alive for false accusation.
Ruined, Jean de Carrouges has little support, while Jacques Le Gris can count on the support of the powerful Count Pierre II d'Alençon.
The film
The Last Duel is an adaptation of the book by American scholar Eric Jager, The Last Duel: A True Story of Crime, Scandal, and Trial by Combat in Medieval France, published in 2004 by Random House. This book was translated into French and published by Flammarion in 2010 under the title Le Dernier Duel : Paris, 29 décembre 1386.
The Last Duel is, like the book, divided into chapters.
The violence of an era
In the Middle Ages, men went to war and beheadings and bloody battles raged in a divided France.
Rape is a common practice, men have been raping their enemies' wives since antiquity, and even today. Rape was not considered a crime at that time but a practice of conquest.
The story between Jean de Carrouges (Matt Damon) and Jacques Le Gris (Adam Driver) begins during their fight at the battle of Limoges.
According to the different versions, (that of Jean de Carrouges or Jacques Le Gris) the impetuosity or the sense of justice of Jean Le Carrouges makes him lose the favor of the court. A land and an inheritance offered again to Jacques by the king's cousin generate a real animosity between the two men.
A year later, Jean's wife, Marguerite de Thibouville, who managed the estate in her husband's absence, pushed him to reconcile with Jacques Le Gris during a party.
The first chapter of The Last Duel
The title of the first chapter is "The truth according to Jean de Carrouges", the husband of Marguerite de Thibouville.
It is the facts as he sees them.
Jean de Carrouges, played by Matt Damon, sees himself as a courageous man, who gives pleasure to his wife and can provide for his family. He feels he is a victim of injustice when his rival Jacques Legris inherits land that was part of the dowry, and makes captain of the land left by his father at his death. When he goes to war and returns, his wife tells him "I was raped". He believes her and decides to support her.
At that time, a wife could only get redress if her husband supported her, and he had to prove his wife right in a duel obtained by a unanimous vote of the priests. However, if he dies in a duel, it means that God has punished him for his lie.
The woman lied and must be burned alive. For this reason, among others, many rapes were kept silent.
The second chapter of The Last Duel
The second chapter, "The Truth According to Jacques Le Gris", played by Adam Driver, shows us the rapist of Marguerite de Thibouville.
A handsome man and favorite of the king's cousin, Count Pierre II d'Alençon (played by Ben Affleck), he gets everything he wants. A man of letters, he also manages Pierre's accounts and offers him everything he wants, even if it means angering the knight Jean de Carrouges. He wants Jean's wife since he saw her and will do anything to sleep with her. For him, she had pleasure during the rape and she should not feel guilty.
While Jean summons him to trial, the clergy suggests to Jacques Le Gris to take refuge behind the clergymen because they are never judged (this still has, alas, a resonance with current events), Jacques Le Gris, sure of himself and of his innocence, refuses.
The third chapter: the truth
Finally, the last version, that of Marguerite de Thibouville, played by Jodie Comer, is entitled "The Truth". It is her version of the facts since her marriage to Jean de Carrouges.
She is offered in marriage to Jean de Carrouges as a commodity. Her husband is a brutal man, who only wants one thing from his wife, an heir.
When he leaves for war, she manages the estate so well that it brings her money. On the advice of a friend, she has a new dress made, the fashion is for cleavage. But as soon as he returns, he calls her a whore.
And when we witness the rape for the second time, an unbearable scene, Ridley Scott, shows this time, the terror of the woman, who says no, flees, runs, struggles and Jacques Le Gris rapes her. And when she declares to her husband "He raped me", and not "I was raped", which means that she has something to do with the rape, her husband almost kills her because he doesn't believe her, and then forces her to sleep with him because Jacques Le Gris must not be the last man to have touched his wife.
The Trial
At the trial to determine if the duel is possible, the priests ask Marguerite, in public, if she has pleasure when she sleeps with her husband, and if she did not experience pleasure when she was with Jacques Le Gris, since she has confessed in front of friends that he was a handsome man.
To denounce a rape
In The Last Duel, Ridley Scott shows everything that happens after a rape: the questioning of the victim's word, the guilt (after all, dressed like that, she had it coming), and it is up to the woman to prove her innocence.
The men never see themselves as rapists.
The director denounces, in line with the denunciations at the time of Me Too, the dominant system of patriarchy where women still have difficulty making themselves heard.
He addresses the double victimization of women, the judgment on the way they dress (slut-shaming), and also the lack of sisterhood after a rape. Thus in The Last Duel, Marguerite's best friend is too afraid of the others' gaze to support her.
Review
If the dialogues in The Last Duel, written by Ridley Scott and Matt Damon are dull, those written by Nicole Holofcener (director and writer of the very good movie All About Albert available on Netflix) for Jodie Comer are much better.
As for the acting, Matt Damon, Adam Driver and Ben Affleck do a little too much and it gives a theatrical effect.
As for Jodie Comer, she deploys all her panoply of talented actress in the role of this modern heroine who, by speaking out, denounced an ultra-violent patriarchal system. The actress has once again made a feminist choice, just like the role she plays in the series Killing Eve where she excels.
Ridley Scott had already addressed the theme of rape in Thelma and Louise, since the escape of the two women was linked to an act of self-defense during an attempted rape. The film was written by Callie Khouri who won the Oscar for Best Screenplay in 1991.
Denouncing rape culture
The Last Duel is reminiscent of several films. One thinks of Promising Young Woman by Emerald Fennell, the film The Accused which marked a whole generation, with Jodie Foster who had received in 1988 the Oscar for Best Actress and Kelly McGellis, victim of a rape in 1982 and who had wanted to play in the film.
These films denounce the culture of rape, which is rooted in our societies since well before the Middle Ages.
Ridley Scott is also the filmmaker of great spaces and time travel (Blade Runner, Alien, Alone on Mars, Raised by Wolves episodes 1&2).
His way of filming war scenes, of taking us to another time, belongs only to him.
He will be back on November 24 in the expected House of Gucci, with Adam Driver and Lady Gaga and in 2023 with Kitbag about Napoleon Bonaparte with Joachim Phoenix.
The Last Duel is currently in theaters.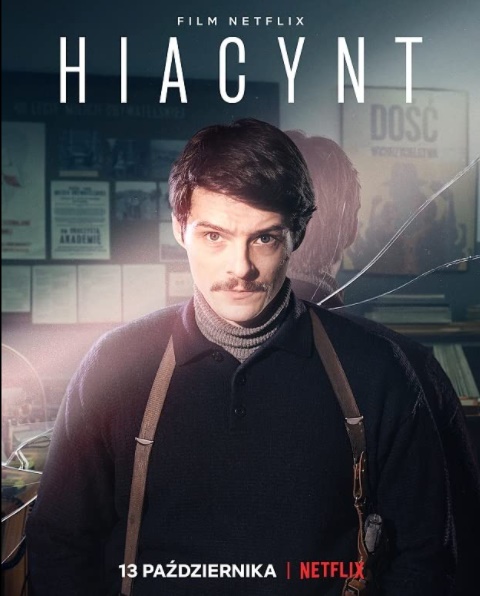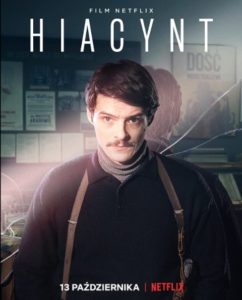 Operation Hyacinth, by Piotr Domalewski
Synopsis
In 1980s Poland, Robert (Tomasz Zietek) is a brilliant young militia officer in communist Warsaw. He is about to marry a fellow officer, Halinka (Adrianna Chlebicka), and is accepted into the officers' academy at the beginning of the film. However, most of the choices in his life are made by his father, Edward (Marek Kalita), a high-ranking officer in the secret police.
Robert and his partner Nogaś investigate the murder of a wealthy individual, but the case is abruptly closed when a suspect confesses after being severely tortured.
When more murders occur and all the victims turn out to be members of the gay community, Robert decides to continue his investigation, in defiance of the regime's orders.
The film
Beautifully filmed and very well acted, it's surprising that this film hasn't made more of a splash on the platform.
Directed by Piotr Domalewski, Operation Hyacinth depicts a terrible time that sadly resonates with the current state of LGBTQ rights in Poland today.
Operation Hyacinth, is inspired by the true story of the operation that identified more than 11,000 gay citizens. A secret operation conducted by the Polish Communist police, whose initial "intention" was to combat HIV and the criminal act of prostitution. All the files have still not been found, a political behavior that reminds of McCarthyism.
The director speaks to us of course about politics but also about identity. Who are we without the constraints imposed by the societal straitjacket?
Tomasz Zietek who plays the main role is remarkable.
The troubled policeman and his quest for freedom in a world that tolerates nothing but the regime is at the heart of this tough and beautiful film.
With Tomasz Zietek, Hubert Milkowski.
Currently on Netflix.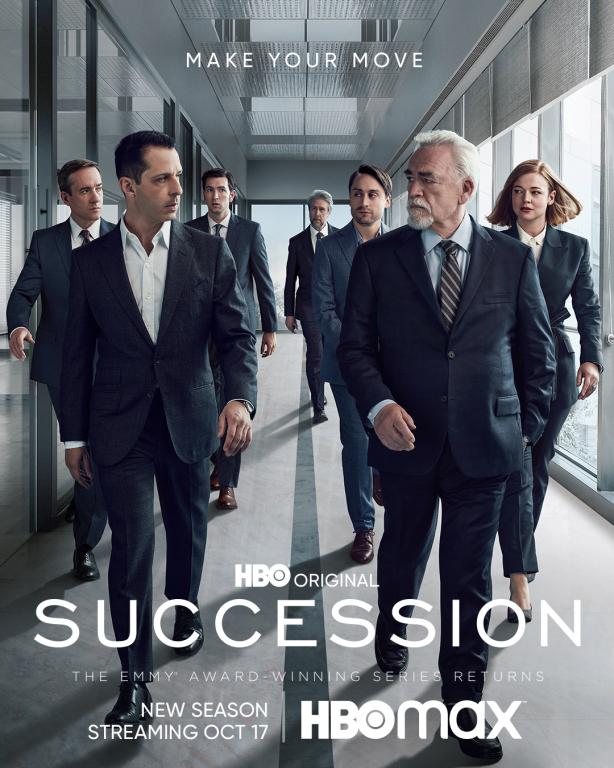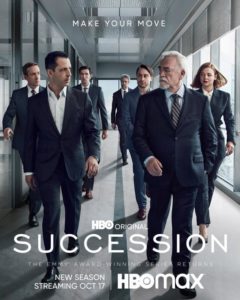 Succession, season 3, by Jesse Armstrong
Synopsis
Logan Roy, a media mogul, is preparing for retirement, leading to sibling struggles between his four children, Connor, Kendall, Roman and Siobhan, to succeed him.
The series
Inspired by the life of Rupert Murdoch, CEO of the tabloid The Sun and supporter of Donald Trump with his television channel Fox News, the series Succession has received four Emmy Awards. 
Exciting in the first two seasons, the third one is finally coming after two years of waiting. The first episode is finally available. It is a bit disappointing, a lot of dialogues and it feels like déjà-vu.
But the actors and actresses are still sensational.
The music of Nicholas Britell, who is inspired by Bach and Schubert, but also Rachmaninoff, Gershwin, Philip Glass, Zbigniew Preisner, Quincy Jones and Dr. Dre and who received an Emmy Award in 2019 for the music of the credits is mesmerizing.
Nicholas Britell is the composer of the music for Barry Jenkins' Moonlight, Cruella and Adam McKay's Don't Look Up, which will be released soon on Netflix.
Let's see what is going on with the second episode.
Currently on Canal Plus.
2.
MY SUGGESTIONS OF FILMS TO WATCH
IN YOUR THEATERS
October 20
Pleasure, by Ninja Thyberg
Illusions perdues, by Xavier Giannoli, from Honoré de Balzac novel.
With Benjamin Voisin, Cécile de France, Vincent Lacoste, Xavier Dolan, Salomé Dewaels, Jeanne Balibar, Gérard Depardieu, André Marcon, Louis-Do de Lencquesaing & Jean-François Stévenin.
First Cow, de Kelly Reichardt
Tonton Manu, de Patrick Puzenat et Thierry Dechilly
Later (and we are looking forward to it)
Batman, de Matt Reeves. Avec Robert Pattinson et Zoe Kravitz.
Sos fantôme L'Héritage, by Jason Reitman
With  Paul Rudd, Carrie Coon, Mckenna Grace, Finn Wolfhard, Bill Murray, Sigourney Weaver, Dan Aykroyd.
Une jeune fille qui va bien, first movie directed by Sandrine Kiberlain, with Rebecca Marder, Anthony Bajon, Sandrine Kiberlain
L'événement, by  Audrey Diwan
Licorice Pizza,  on November 26, by Paul Thomas Anderson.
In the San Fernando Valley in the 1970s, various characters cross paths: a young successful high school actor (Cooper Hoffman), politician Joel Wachs running for office (Benny Safdie) and an old school producer and filmmaker (Bradley Cooper).
WEEKLY TIPS & OPINIONS
FROM 

PROFESSIONALS

 WRITERS, SCREENWRITERS,
DIRECTORS, COMPOSERS…
4 Horror Classics From Cinema's Early Days  by James Gordon 
Reflections on Carl Jung: Are We Related to the Infinite or Not?  by Scott Myers
Style = Voice. Style goes beyond mere "scene…  by Scott Myers 
The Business of Screenwriting: There's a green light…  by Scott Myers 
What New Screenwriters Should Know About General Meetings — Mickey Finnegan 
4. AT HOME ON TV
FILMS 

TO WATCH IN OCTOBER & STREAM ON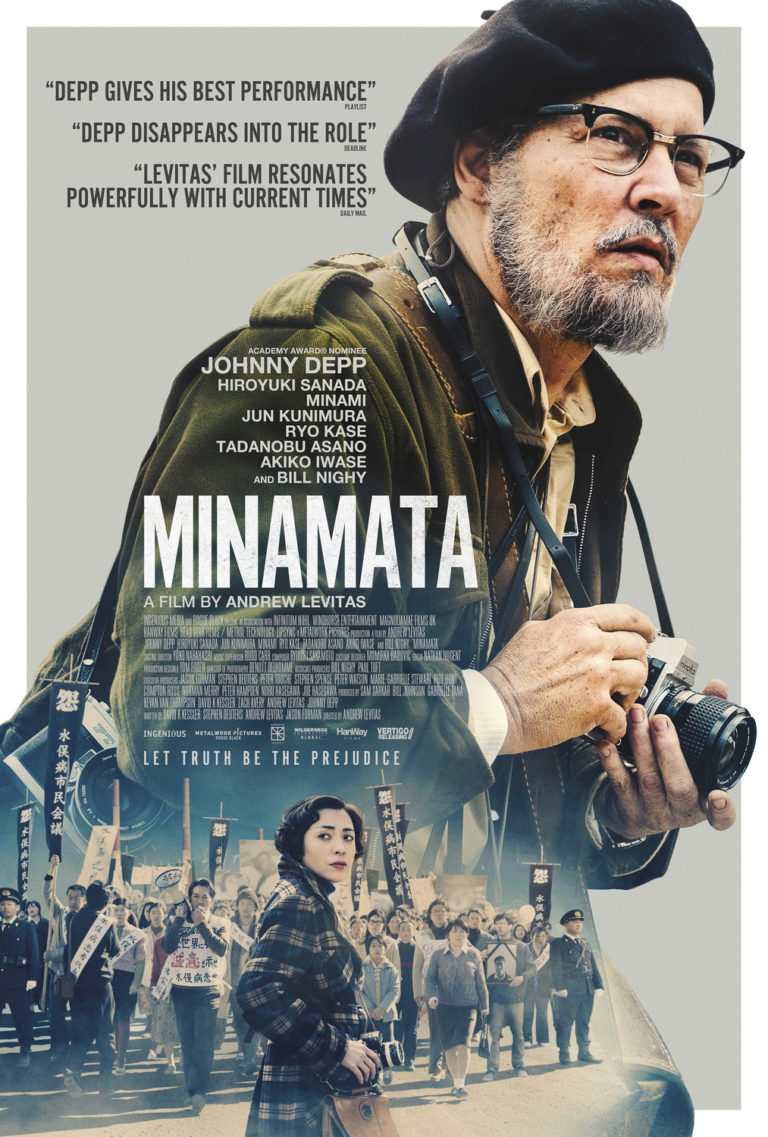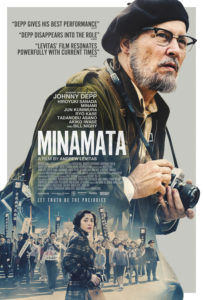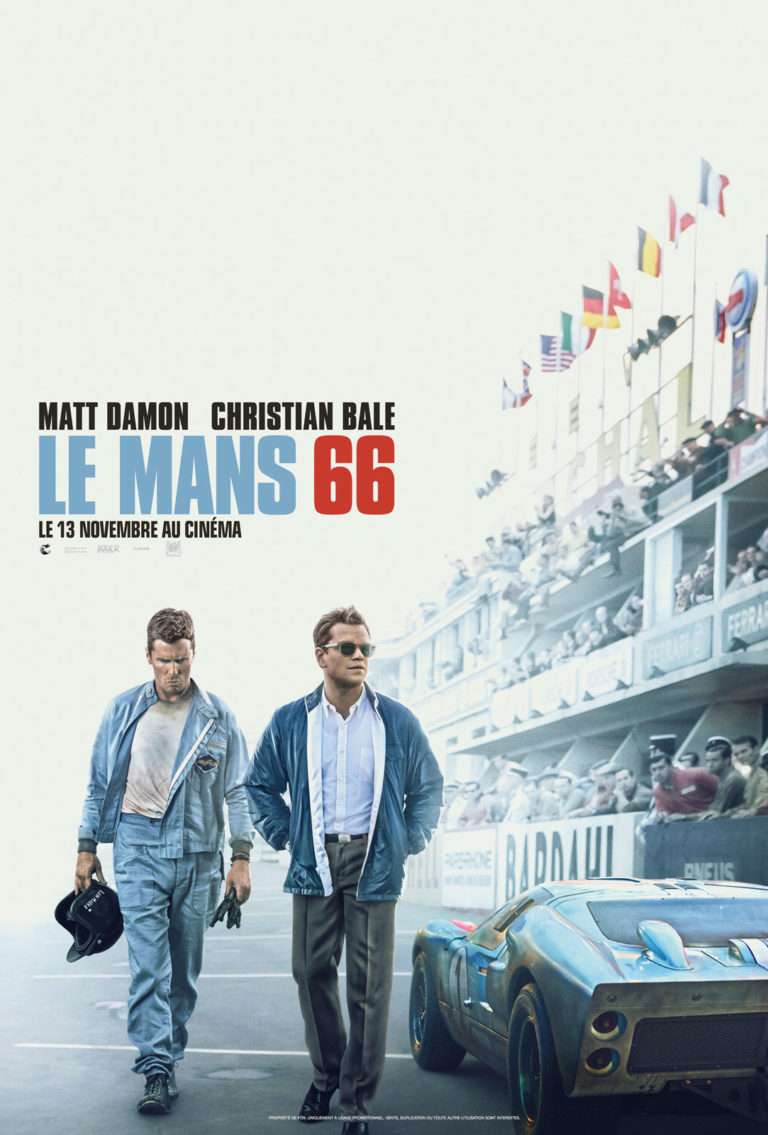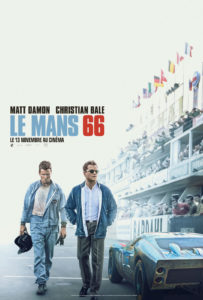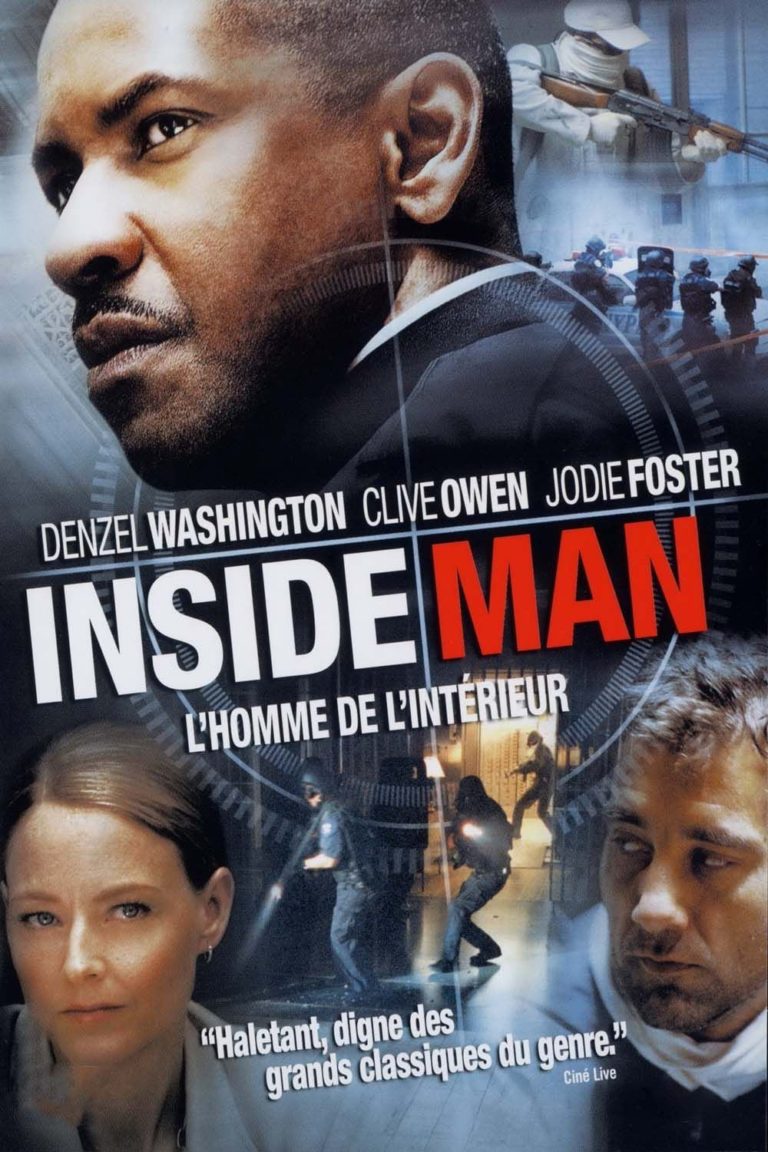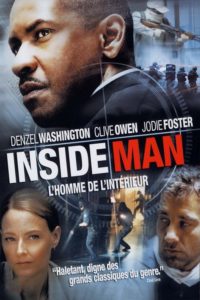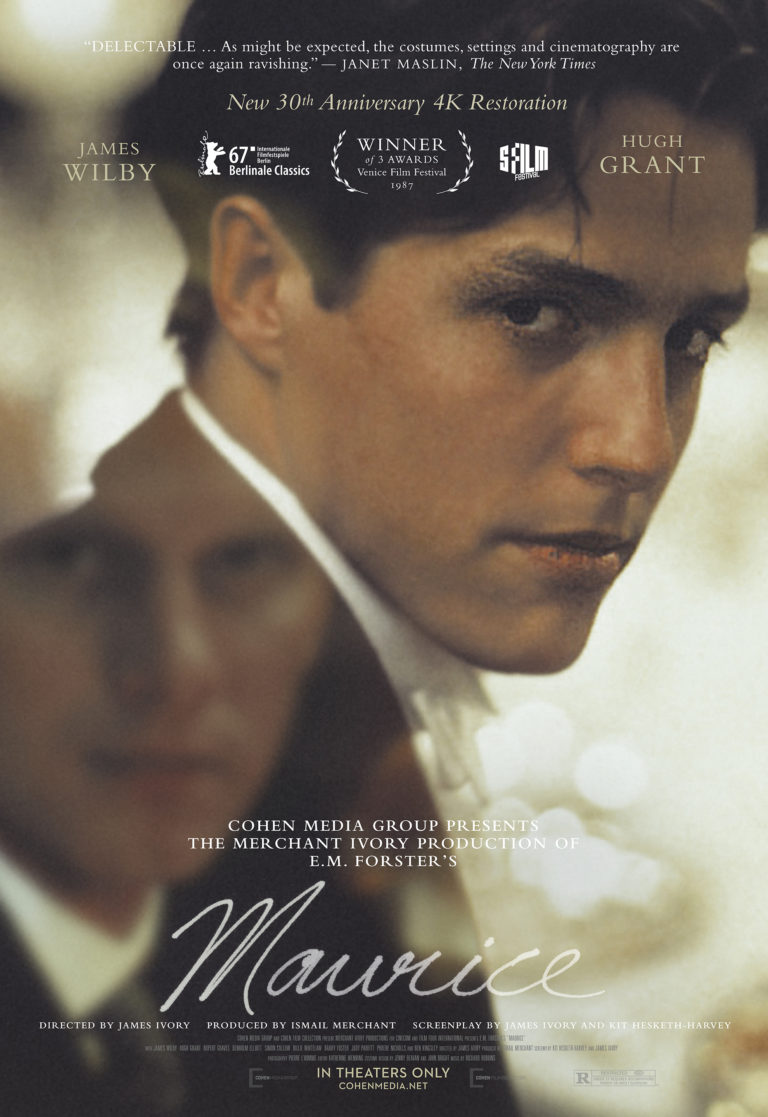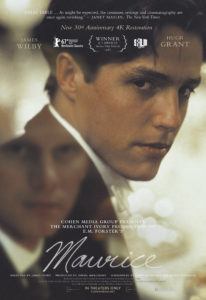 Mercredi- Wednesday
Canal Plus : L'enfer sous terre
Arte : Effets secondaires –  Followed by A documentaire on Amos Oz by Yair Qedar.
Jeudi – Thursday
Canal Plus : Dolorès, la malédiction du pull over rouge
TFX : Le diable s'habille en Prada
TMC: Retour vers le futur
Arte : Hierro, de Jorge Coira (deux saisons disponibles sur arte.tv)
On the island of El Hierro, in the Canary Islands, the pugnacious judge Candela is confronted with explosive drug trafficking and complex family cases. The explosive duo that the judge forms with the trafficker Diaz is back for a new season.
Vendredi – Friday
France 3: Inside Man
Canal Plus: Adieu les cons
Arte : Dans la gueule du loup, de Josef Rusnak
Two years after his disappearance, the body of a little boy of Croatian origin is found by chance… A breathtaking thriller that plunges into the trauma left by the war in the former Yugoslavia.
Samedi – Saturday
Arte : Le harem du pharaon soleil de Richard Reisz
Chérie 25: Atlantic Crossing: Liaison Royale
Dimanche – Sunday
France 2 : Les aventures de Rabbi Jacob
Arte : Vera Cruz , by Robert Aldrich
6Ter : Tchao Pantin
Lundi – Monday
TF1: Astérix et Obélix mission Cléopatre
With Hugh Grant & James Wilby, the chronicle of an impossible love between two Cambridge students in the early 20th century. A subtle adaptation of E. M. Forster by James Ivory
Mardi – Tuesday
France 2 : Le Mans 66
Canal Plus : Minamata
Arte : Big Pharma, labo tout puissant de Claire Lasko
W9: Le prénom
Mercredi- Wednesday
Canal Plus : L'enfer sous terre
Arte : La fille de Brest, by Emmanuelle Bercot
5.
AT HOME, 

ON YOUR PLATFORMS
FILMS 

TO WATCH IN OCTOBER & STREAM ON
ARTE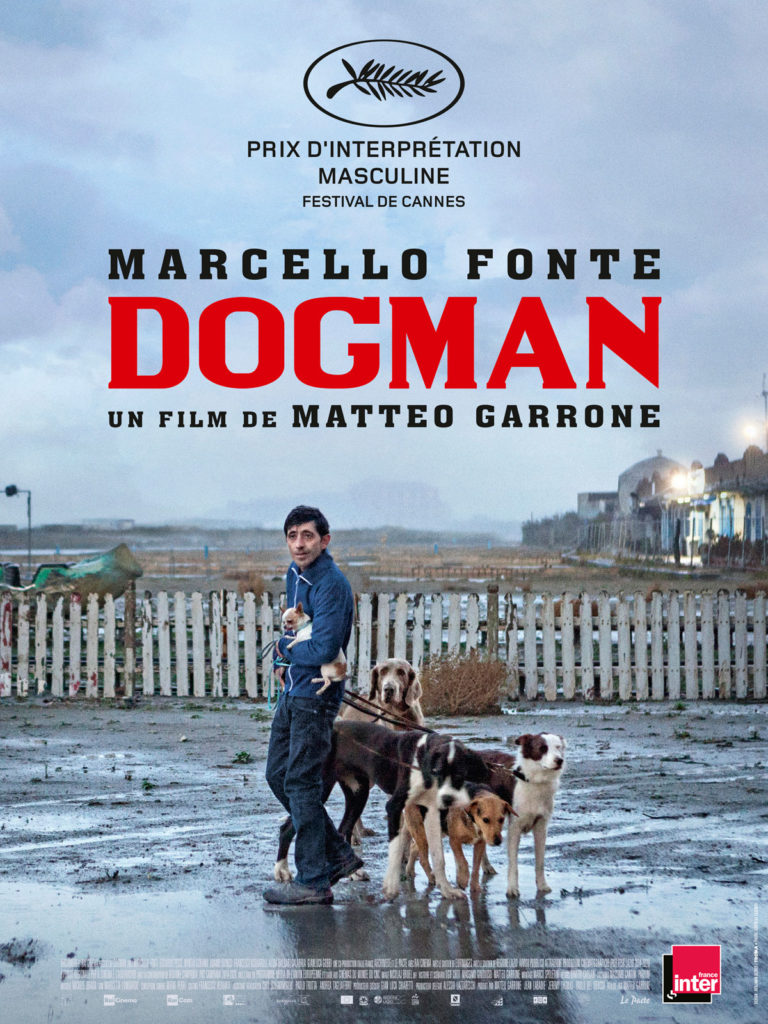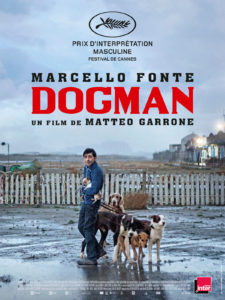 FILM
Dogman by Matteo Garrone on October 25.
Parole-donnee Brazilian drama film directed by Anselmo Duarte, released in 1962, and adapted from the eponymous play by Alfredo Dias Gomes.
La-rose-tatouee by Daniel Mann, with Anna Magnani (Serafina Delle Rose), Burt Lancaster (Alvaro Mangiacavallo), Marisa Pavan (Rosa Delle Rose), Ben Cooper (Jack Hunter).
SERIES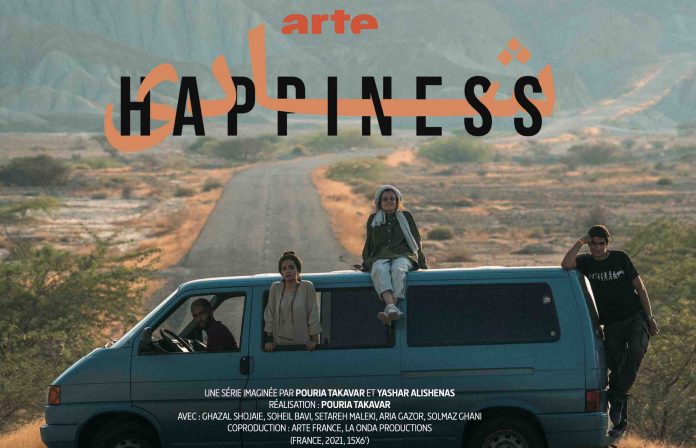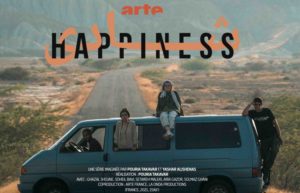 Tehran, today. Shadi is 17 years old. In life, Shadi enjoys listening to music down the block with her best friend Ferial. Except that soon, she has to move to France, far from everything she has ever known. Shadi begins to wonder, is this immigration really what she wants? To find out, she sets out to meet Iran.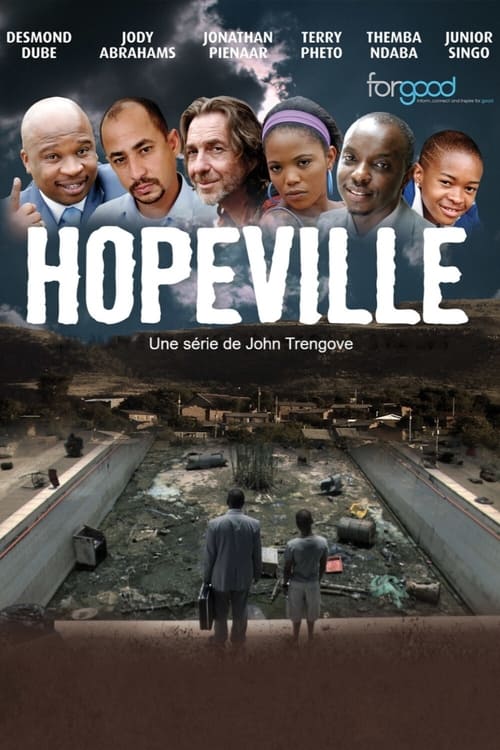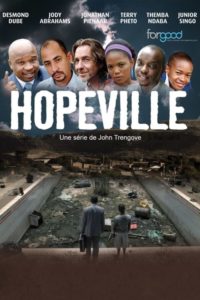 In a small dusty town in South Africa, a man in search of redemption tries to rebuild a relationship with his son, whom he had abandoned, while restoring an abandoned municipal swimming pool. A feel good series with corrosive humor that denounces the ills of South African society as much as it demonstrates its capacity for resistance.
& FROM OCTOBER 23
Inspired by real events, H24 – 24 hours in the life of a woman is a manifesto series that reports on violence against women in everyday life. Based on an original idea by Nathalie Masduraud and Valérie Urrea (Focus Iran – L'audace au premier plan, Pornotropic – Marguerite Duras et l'illusion coloniale…), who are composing their first fiction, the series offers 24 daring short films, based on the texts of 24 European women authors, performed by 24 exceptional actresses. A diversity of voices and talents, in a strong and committed collection. 
WHAT TO WACH : DOCUMENTARY
Blow-up-la-tour-eiffel-au-cinema
Kreatur: le magazine des combats féministes
Santé : les femmes sont-elles discriminées ?
Claudia Cardinale by Emmanuelle Nobecourt
L'influence dans la communication, by Diana Neille et Richard Poplak
Taiwan-une-democratie-a-l-ombre-de-la-chine by Alain LEWKOWICZ
Au-gabon-simenon-hors-des-sentiers-battus/
Le-gabon-a-l-assaut-des-pilleurs-de-la-mer/
La Cinémathèque Française
 Dino Risi exhibition from September 2 to October 27 
FILMS 

TO WATCH IN OCTOBER & STREAM ON
NETFLIX
Bruised, by and with  Halle Berry, on November 24
Jackie Justice (Halle Berry) is a mixed martial arts fighter who leaves the sport in disgrace. Down on her luck and simmering with rage and regret years after her last fight, she's coaxed into a brutal underground fight by her manager and boyfriend Desi (Adan Canto) and grabs the attention of a fight league promoter (Shamier Anderson) who promises Jackie a life back in the octagon.
But the road to redemption becomes unexpectedly personal when Manny (Danny Boyd, Jr.) — the son she gave up as an infant — shows up at her doorstep.
BRUISED marks the directorial debut of Academy Award winner Halle Berry and also stars Adriane Lenox, Sheila Atim, Valentina Shevchenko, and Stephen McKinley Henderson.
On Christmas on November 24 : RobinRobin
A boy called Christmas, by Gil Kenan, on November 24
Ozark,season 4
Stranger Things, season 4
Emily in Paris season 2, in December
Cowboy Bebop, on November 19
The Lost Daughter, on December 31st
Written & directed by Maggie Gyllenhaal, with Olivia Colman, Jessie Buckley, Dakota Johnson, Ed Harris, Peter Sarsgaard, Dagmara Dominczyk & Paul Mescal.
FILMS 

TO WATCH IN OCTOBER & STREAM ON
 Prime Video
Orelsan, Montre jamais ça à personne, on October 15th
The Legend of  Vox Machina
The wheel of the time, inspired by the novels of the American writer Robert Jordan.
Created by Rafe Judkins with Rosamund Pike. Starting November 19.
The Wheel of Time follows Moiraine, a member of the powerful female channeling organization called the Aes Sedai, who takes in a group of five young people from a small village following an attack by the forces of the Dark One, a malevolent evil entity that seeks to destroy the Frame (existence).
Of these five, she believes that one may be the reincarnation of the Dragon, an ancient hero and powerful channeler who is prophesied to save the world or destroy it.
The Electrical Life of Louis Wain, on November 5. By Will Sharpe, with story by Simon Stephenson, and screenplay by Stephenson and Sharpe.
It stars Benedict Cumberbatch, Claire Foy, Andrea Riseborough, Sharon Rooney, and Toby Jones.
The film depicts the life of artist Louis Wain.
Being the Ricardos, by Aaron Sorkin, with Nicole Kidman,  Javier Bardem & JK Simmons, on December 21
Lucille Ball (Nicole Kidman) and Desi Arnaz (Javier Bardem) are threatened by shocking personal accusations, a political smear and cultural taboos in.
A revealing glimpse of the couple's complex romantic and professional relationship, the film takes audiences into the writers' room, onto the soundstage and behind closed doors with Ball and Arnaz during one critical production week of their groundbreaking sitcom "I Love Lucy.
FILMS

 TO WATCH IN OCTOBER & STREAM ON
 Canal+
L'enfer sous terre, by  JP Watts, on October 20
The dead don't die, de Jim Jarmush, on October 21st
J'accuse, by Roman Polanski, on October 29
Minamata, on October 26 with  Johnny Depp, Bill Nighy
Impeachment American Crime Story, on October 28.
Sarah Paulson as Linda Tripp and Beanie Feldstein as Monica Lewinsky. 
Impeachment: American Crime Story examines the national crisis that led to the first impeachment of a U.S. President in over a century through the eyes of the women at the center of the events: Monica Lewinsky, Linda Tripp and Paula Jones. All three were thrust into the public spotlight during a time of corrosive partisan rancor, shifting sexual politics and a changing media landscape.
My Salinger year, on November 2, by Philippe Falardeau
Starring Margaret Qualley, Sigourney Weaver, and Douglas Booth
New York in the 90s: After leaving graduate school to pursue her dream of becoming a writer, Joanna (Margaret Qualley) gets hired as an assistant to Margaret (Sigourney Weaver), the stoic and old-fashioned literary agent of J. D. Salinger. Fluctuating between poverty and glamour, she spends her days in a plush, wood-panelled office – where dictaphones and typewriters still reign and agents doze off after three-martini lunches – and her nights in a sink-less Brooklyn apartment with her socialist boyfriend.
Joanna's main task is processing Salinger's voluminous fan mail, but as she reads the heart-wrenching letters from around the world, she becomes reluctant to send the agency's impersonal standard letter and impulsively begins personalizing the responses. The results are both humorous and moving, as Joanna, while using the great writer's voice, begins to discover her own.
FILMS 

TO WATCH IN OCTOBER & STREAM ON
Starzplay
Doctor Death, by  Patrick Macmanus with Joshua Jackson, Alec Baldwin & Christian Slater, on September 22.
BMF, on September 26th.
FILMS 

TO WATCH IN OCTOBER & STREAM ON
Apple TV
Swagger,  byKevin Durant & Reggie Rock Bythewood
Inspired by NBA superstar Kevin Durant's experiences, "Swagger" explores the world of youth basketball, and the players, their families and coaches who walk the fine line between dreams and ambition, and opportunism and corruption. Off the court, the show reveals what it's like to grow up in America.
Invasion, de Simon Kingberg, on October 22
Finch, by Miguel Sapochnik, expected November 5, with Tom Hanks.
The Shrink next door, inspired by the eponymous podcast Joe Nocera, inspired by true facts. On November 12th.
The Tragedy of Lady MacBeth, by Joel Coen on December 25.
FILMS TO WATCH IN OCTOBER & STREAM ON
DISNEY PLUS
Dopesick, by Danny Strong with Michael Keaton, on November 12
Olaf, on November 12
Para/llèles
Parallèles tells the story of four friends – Bilal, Romane, Samuel and Victor, whose lives are turned upside down when a mysterious event separates them and propels them into parallel dimensions. They will do everything in their power to understand what happened. And try to go back to their world "before".
Created by Quoc Dang Tran (Dix pour cent, Marianne), co-written by Anastasia Heinzl (Au-delà des apparences) and directed by Benjamin Rocher and Jean-Baptiste Saurel with Thomas Chomel.