What to watch and stream this week in your theaters and on your platforms.
On the bilingual Movieintheair blog, I do for you a press review every Wednesday and keep the best of national and international audiovisual news.
What to watch this week ?

I watched for you these current films and series
ENTERTAINMENT NEWS
A documentary on Oscar Peterson by Barry Avrich, Black+White, presented at the Toronto Festival.
LA MOSTRA DE VENISE
The French director Audrey Diwan wins the Golden Lion for her film "The Event" about a young woman who has an illegal abortion. This award was given to her unanimously by the jury chaired by the South Korean director Bong Joon-ho (Parasite). 
Adapted from the autobiographical story of the same name by the novelist Annie Ernaux, the film takes place in France in the 1960s, before abortion was legalized. It shows the journey of a young student who becomes pregnant, played by the Franco-Romanian Anamaria Vartolomei,
The Spanish actress Penélope Cruz received the award for best actress for her role in "Parallel Mothers" by Pedro Almodovar.
Filipino actor John Arcilla, a star in his country, won the Best Actor Award for his role as a journalist confronted with "fake news" and corruption in On the Job 2: The Missing 8, a three-and-a-half hour long film by Erik Matti.
Although presented as a feature film in competition in Venice, the film will be cut into a mini-series for the American television channel HBO. The film is a sequel to On the Job (2013), also by director Erik Matti, which was a huge success in the Philippines as a story of how the government used detainees to carry out assassinations.
Two films that will be released on Netflix
Silver Lion – Grand Jury Prize: The Hand of God, by Paolo Sorrentino
Silver Lion – Best Director Award: The Power of the Dog, by Jane Campion
Marcello Mastroianni Award for Best New Male or Female Talent: Filippo Scotti, for his role in The Hand of God, by Paolo Sorrentino
Special Jury Prize: Il Buco, by Michelangelo Frammartino
Best Screenplay: Maggie Gyllenhaal, for The Lost Daughter
Deauville Festival
The Grand Prize is awarded to the film "Down with the King". The American actor Michael Shannon received the Deauville Talent Award 2021.
Jury Prize: Pleasure, by Ninja Thyberg.
Louis Roederer Foundation Revelation Award: John And The Hole, by Pascual Sisto.
Prix du Public de la Ville de Deauville: Blue Bayou, by Justin Chon.
Ornano-Valenti Prize: Les Magnétiques, by Vincent Maël Cardona.
The Critics Jury, composed of 5 journalists, awarded its prize to : Red Rocket by Sean Baker
Discover a full film by Amichai Greenberg: 60 min TV drama "Vice Versa" a poetic love story, that was first released on Israeli TV on 2015. Now available for free on my Youtube channel.
Expected trailer of Matrix Resurrections has been released. The movie will be released on December 22.
FESTIVALS
The 32nd edition of the Dinard British Film Festival, which will take place from September 29 to October 3, 2021, is revealed with part of the jury and 54 films selected.
FESTIVAL DE LA FICTION TV DE LA ROCHELLE FROM SEPTEMBER 14 TO SEPTEMBER 19
CHAMPS ÉLYSEES FILM FESTIVAL FROM SEPTEMBER 14 TO SEPTEMBER 21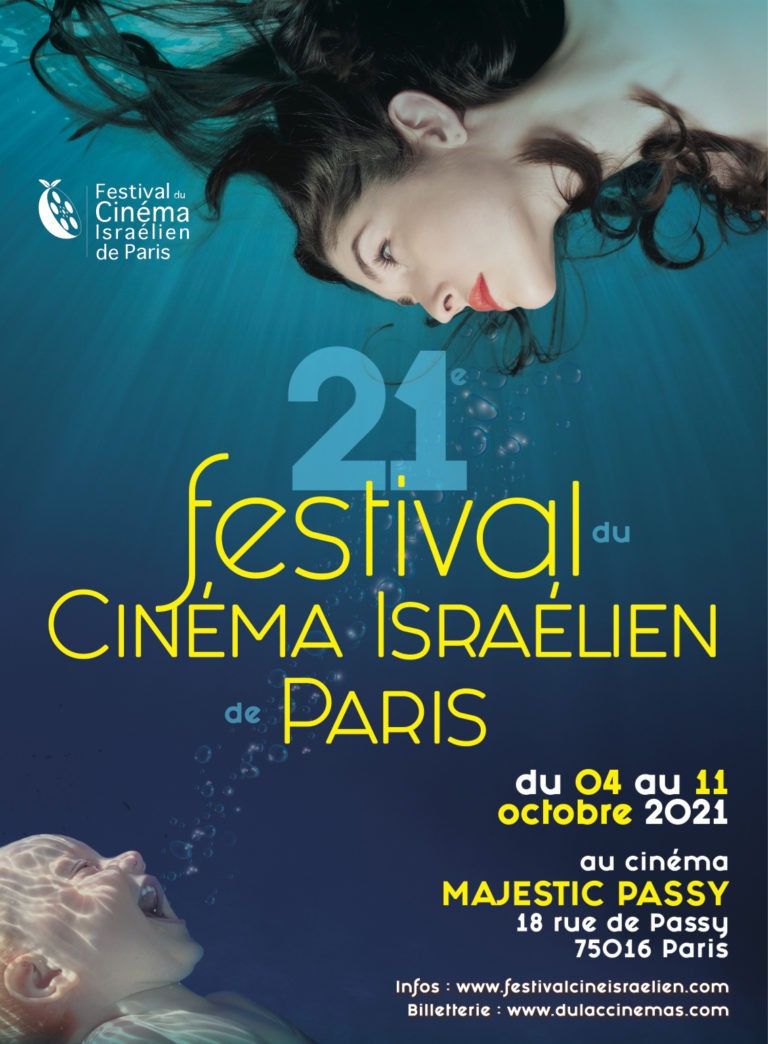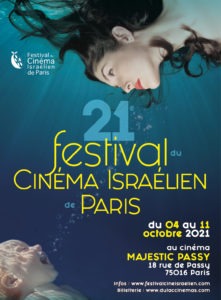 FESTIVAL DU CINÉMA ISRAÉLIEN DE PARIS :OCTOBER 4 TO 11, 2021: 
God of The Piano, by Itay Val  will be broadcast on October 7 with the actress.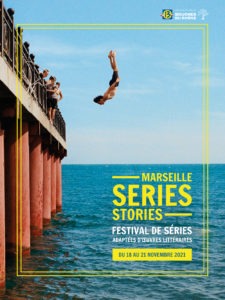 The second edition of Marseille Series Stories, the first festival of series adapted from literary works, will be held from November 18 to 21, 2021.
ALL YOU WANT TO KNOW ABOUT CURRENT FILMS & SERIES
IN THEATERS AND AT HOME
REVIEWS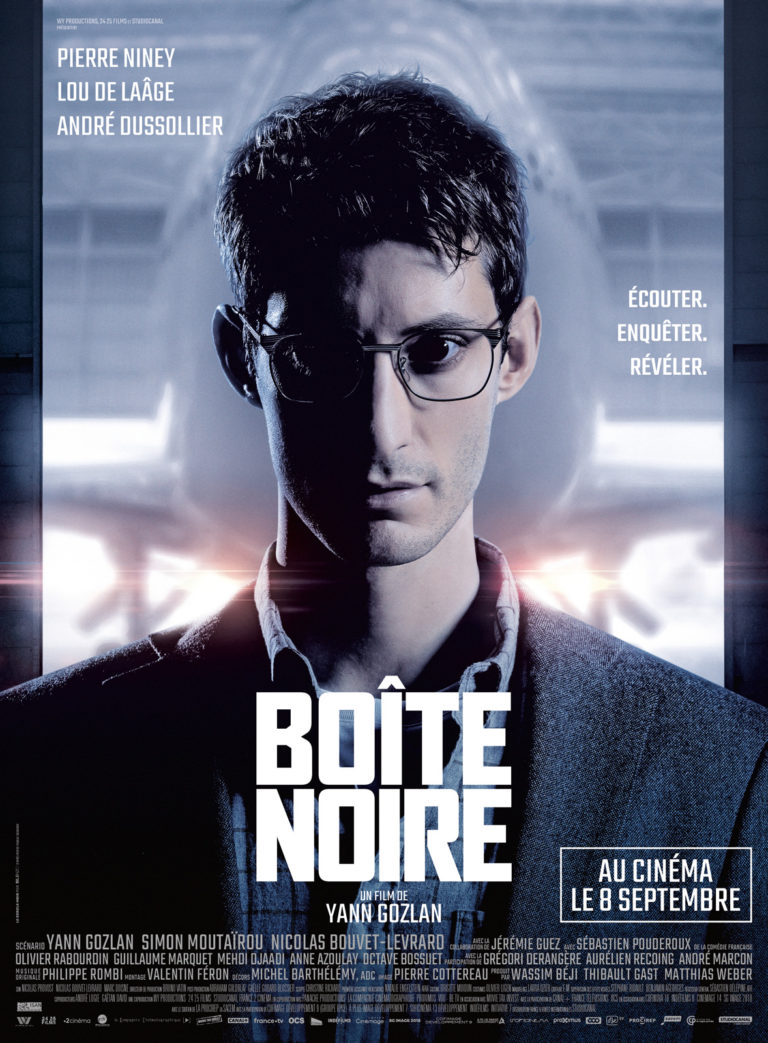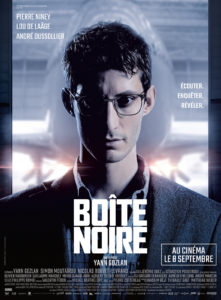 Boîte Noire, by Yann Gozlan
Synopsis
Mathieu Vasseur is an agent of the Bureau of Investigation and Analysis for the safety of civil aviation (BEA). He is in charge of investigating an exceptional and unprecedented air accident: the crash of a Dubai-Paris flight in the Alps that killed nearly 300 people. The reasons for the disaster are unknown. Mathieu is going to study and analyze the black boxes of the plane in detail. He does not know that this investigation will lead him very far.
The movie
Exciting thriller even if the scenario is not very plausible, Black Box, plunges us into a universe that, for most of us, we do not know at all and the fascination for this world of aviation and sound plays for a lot in the success of the film.
Because if the plot sometimes leaves something to be desired, Pierre Niney is the best part of this film. He plays the paranoia in a masterly way and thus manages to distill doubt in the mind of the viewer.
But I found the ending a bit disappointing compared to the rest of the film.
Anecdotes
To prepare his role, Pierre Niney spent several weeks with BEA agents: "There, I ended up finding an investigator with a profile similar to that of Mathieu. From there, as is often the case, I did a kind of journalistic work: I followed him, I spoke to him and asked him for permission to film him so that I could be inspired by his gestures, his way of working, his speed of keyboard executions. The acoustician's job is very technical, it was important to be able to reproduce things precisely.
The director Yann Gozlan is passionate about civil aviation. He declared: "This universe, in my eyes formidably cinematic, with colossal financial stakes, where divergent interests (aircraft manufacturers, airlines, pilots…), seemed to me to be an original and fascinating framework for a film".
In theaters now.

La nuit des rois, 
by Philippe 
Lacôte
Synopsis
The MACA, the Abidjan prison, one of the most overcrowded in West Africa.
Aging and ill, the prisoner Blackbeard is an increasingly contested kingpin. To maintain his power, he resumes the tradition of "Roman", a ritual that consists of forcing a prisoner to tell stories throughout the night.
A young pickpocket is chosen. Roman" does not know how to tell stories, but he is haunted by a single story: that of Zama King, an urban legend that he begins to tell (and invent) for several hours, risking his life…
The film
La Nuit des Rois is a powerful film that links us directly to nature, so present in West Africa, and to the history, the tales, and the oral tradition dear to the griots of the Ivory Coast.
The pace is quite slow at the beginning but as soon as the young "Roman" starts to speak, we become as fascinated as the other prisoners.
The story is about the history of colonization, kingdoms, presidents, war and corruption that gave birth to the microbes (named after Fernando Meirelles and Kátia Lund's City of God). Zama King was one of them and he really existed and was lynched by the population for looting and killing in gangs.
In the Macca prison, the staff abdicated. In fact, it is "the only prison governed by a prisoner".  There is nothing funny in this serious, hard story about the living conditions of prisoners abandoned to the internal struggles of the prisoners who hope to recover the power of the king who is about to die and the multiple traffics typical of prisons.
All is about nature
The moon, the animals, the nature is present throughout the story of "Roman". The actors are incredibly beautiful, both in the expression of faces but also bodies because the scenes are all very choreographed.
A great cast
Actors Bakary Koné, Steve Tientcheu, Digbeu Jean Cyrille and Denis Lavant (a small role but crucial to the story) are the impeccable cast of this original story.
La Nuit des Rois refers to Shakespeare's play about love but also about cross-dressing, suggested in the film by one of the characters who disguises himself as a woman.
Presented at the 77th Venice Film Festival, at the 2020 Oscars and in many international festivals, Twelfth Night received the Valois Prize for direction and music at the Angoulême Francophone Film Festival.
In theaters now.

Free Guy, by Shawn Levy
Screenplay Matt Lieberman and Zak Penn
Synopsis
In the video game Free City, Guy is a non-gamer character who works at a bank. His life is set and he does the same thing every day, over and over again.
Until one day he meets the beautiful Molotov Girl. She is the avatar of Millie, a programmer who is trying to prove that the creator of Free City, Antwan, stole the code she developed with her friend Keys.
At the side of Molotov Girl, Guy will become aware of who he is. He will go beyond his condition of simple non-player character and become a celebrity of social networks. But Antwan is not going to let it happen.
The movie
Director of Cheaper by the dozen, Night at the Museum, which are not my favorite films by any means, Shawn Levy has succeeded in creating an explosive mix of humor and video games accompanied by a great soundtrack!
This story which navigates between Truman Show (there is a little bit of Jim Carrey in this Ryan Reynolds) and Ready Player One for the video game part, is a pure delight.
Ryan Reynolds and Jodie Comer have a great time and so does the director, who didn't hesitate to multiply all the references of the 80's movies. 
Free Guy was still playing at the Publicis not long ago. Don't miss it.
In theaters now.

The State of Texas vs Melissa, by Sabrina Van Tassel
Synopsis
The documentary follows the case of Melissa Lucio, a Texas woman who was the first Hispanic woman in Texas to be sentenced to death.
The film
Seen in preview at the cinema Le Balzac and in the presence of the director, I discovered the story of this woman, a terrible story made of injustice and violence.
For almost three years, the director Sabrina Van Tassel collected all the testimonies and reconstructed the whole story of this judicial error.
We follow, as in a thriller, the elements of the investigation that led to his death sentence and that collapse like a house of cards.
The Texas judicial system is ruthless (prosecutors are elected by results), sometimes corrupt (as was the case with both the lawyer and the prosecutor in her case). Melissa Lucio won her third appeal on the basis of the falsified elements of her trial and her confession, but the State of Texas appealed against her and she is again sentenced to death.
A history of violence
We hear from Melissa's family, their suffering and their helplessness in the face of a judicial system that crushes everything in its path.
All her life, Melissa Lucio, was a victim of violence committed by men, whether it was sexual violence, from childhood, domestic violence and then judicial violence.  She left home at sixteen to escape the repeated sexual abuse in her family.
To take action, you can help by going to see the film, or use the #SaveMelissaLucio or sign this petition and share it as much as you can.
In theaters today.

Dune, by Denis Villeneuve.
Synopsis
The film Dune is an adaptation of the first part of the novel by Frank Herbert.
In the year 10191, Duke Leto Atreides receives from the Emperor the fiefdom of the highly profitable and dangerous desert planet Arrakis.
Also known as "Dune", this planet is the sole source of the Imperium's most precious substance, "Spice", a drug that prolongs human life, provides immunity to poisons and gives superhuman mental abilities.
Among other things, the Spice makes interstellar navigation possible, the basis of the entire Imperial economy.
Although Leto knows that this opportunity is an elaborate trap set by his enemies, he takes his concubine Bene Gesserit, Lady Jessica, his young son and heir Paul, and his most trusted soldiers to Arrakis. Leto takes control of Spice mining, made perilous by the presence of giant sand worms that attack any source of vibration.
But after a bitter betrayal, Paul and Jessica make it to the Fremen, the indigenous people of Arrakis who live in the planet's deep desert.
The Fremen are waiting for the Mahdi, the messiah who will raise the jihad and free them from the oppression of the Imperium.
The film
Denis Villeneuve, the director of "Blade Runner 2049", "Sicario", "Enemy", "First Contact" has always been fascinated by the novel by Frank Herbert.
To shoot the first part of this film, he took advantage of a budget of 165 million dollars to reconstruct entire sets so that the images appear more real on screen.
Dune takes its time. Denis Villeneuve sets up the sets and the characters, which are grandiose. The spaceships, the sand worms, the different powers of the people literally transport us to another world. Some scenes are breathtaking.
An epopee…
The Atreides know how to fight better than the others, but they also speak a sign language that comes in handy in case of danger. Oscar Isaac is magnificent as Leto, the betrayed duke.
There are of course similarities with Star Wars, whose power of the Bene Gesserit passed from mother to daughter and in Dune from Jessica to Paul reminds the use of the force present in Star Wars later.
Paul the heir son, played by a lively Thimotée Chalamet has some of the powers passed down by his mother Jessica in the illegal, played by Rebecca Ferguson who recalls the fragility and strength of Michelle Pfeiffer.  The scenes between Paul and his mother are very credible and often very moving.
A extraordinary esthetic
It is also a question of ecology and autonomy of people, the Fremen, in harmony with their environment have learned to dominate it and use it against their enemies.
And Paul's destiny is all set. He must help them, his dreams are in fact visions that he cannot renounce.
We barely see Zendaya, whose character Chani, is very important in the second part.
The aesthetics are everywhere sublime, whether it is the sets, the costumes or the make-up.
Hans Zimmer's music, even if it sometimes seems too strong, totally immerses us in this sidereal epic.
A must-see of course!
In theaters from today.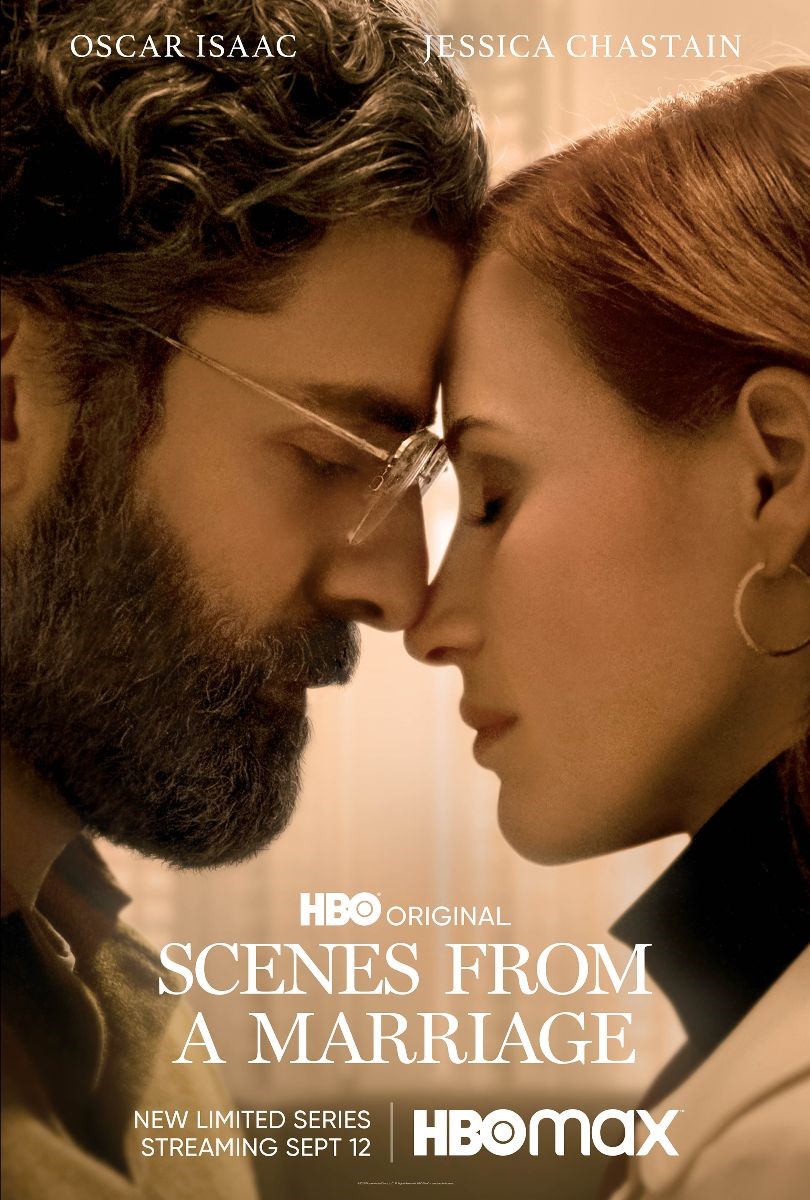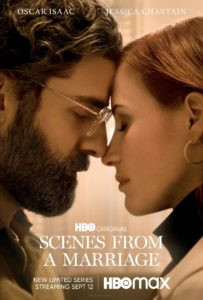 Scenes from a marriage, HBO series, by Hagai Levi
Synopsis
Jonathan (Oscar Isaac) and Mira (Jessica Chastain) respond to a survey their babysitter is conducting on the couple.
Little by little, the past resurfaces and the unsaid things start to be verbalized.
The series
Adapted from the eponymous feature film directed by Ingmar Bergman, starring Liv Ullmann and Erland Josephson, Hagai Levi (discover him on the podcast on him on all platforms) has directed this adaptation at the request of Daniel Bergman, his son.
The complicity of Oscar Isaac and Jessica Chastain is impressive and the first episode available now on Canal Plus suggests a sequel to the height. 
And I am not surprised. Hagai Levi does it all.
CURRENTLY ON CANAL PLUS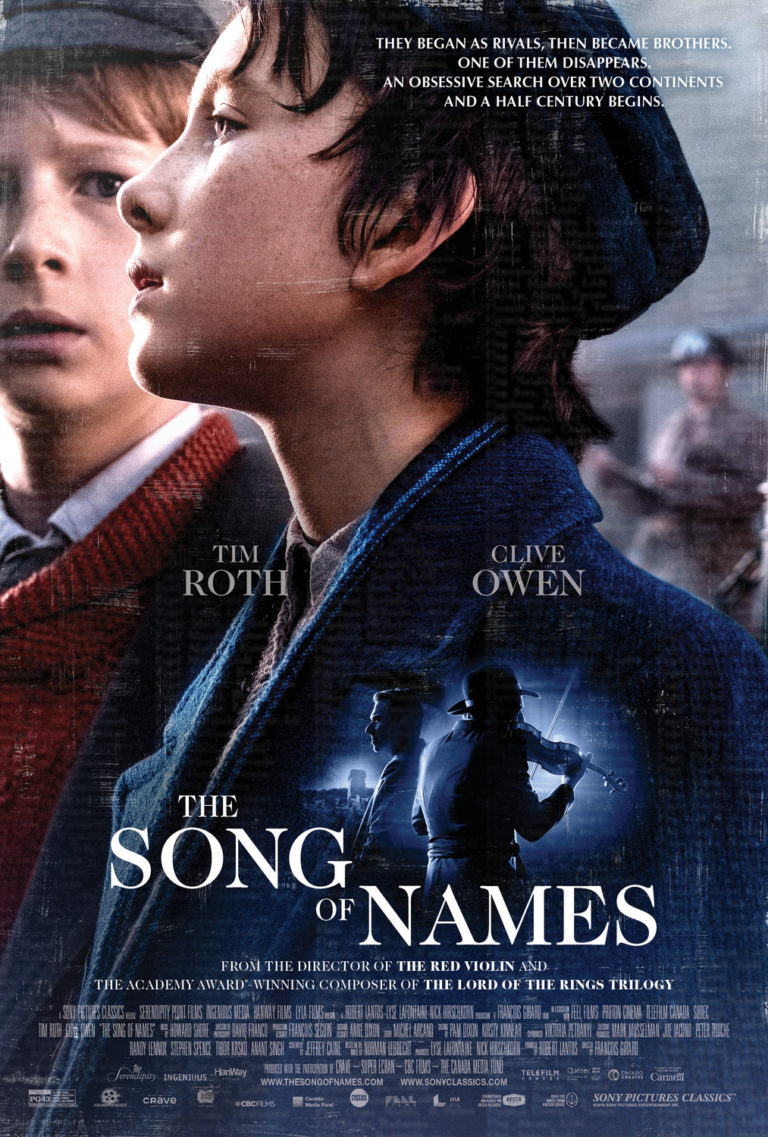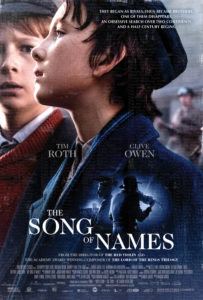 The Song of Names, by François Girard
Synopsis
In London, a young Polish virtuoso of Jewish origin is taken in by the family of a young boy of the same age. The two children become fast friends. But the Second World War has just broken out. One day, just before a concert, Dovidl disappears without a trace. Decades later, Martin decides to search for his friend.
The film
The story begins at the time of the concert. Then the flashback begins and the friendship between the two boys is forged in the middle of the war, at a time when the bonds that are formed are even stronger than in normal circumstances.
The two children played by Misha Handley and Luke Doyle are both prodigious.
The character of Martin (Tim Roth) who is desperate to find Dovidl (Clive Owen) as an adult is both touching. It is through his eyes and his doubts that the director takes us. It will be a journey to the heart of memory, music and a friendship stronger than love.
NOW ON CANAL PLUS.
2. New films 
In movie theaters
As from today.
Summertime, by Carlos Lopez Estrada. This is his second feature film. Carlos Lopez Estrada has distinguished himself since Summertime by directing the animated film Raya and the Last Dragon. Summertime was unveiled last year at Sundance and had its French premiere at the La Roche-Sur-Yon Film Festival where it received the Audience Award.
Synopsis
Over the course of a hot summer day in Los Angeles, the lives of 25 young Angelinos intersect. A skating guitarist, a tagger, two wannabe rappers, an exasperated fast-food worker, a limo driver—they all weave in and out of each other's stories. Through poetry they express life, love, heartache, family, home, and fear.
L'Affaire collective, by Alexander Nanau
Ahed's Knee, by Nadav Lapid, Jury Prize at this year's Cannes Film Festival.
Ahed refers to Ahed Tamini, a Palestinian teenager and protester.
Blue Bayou, by Justin Chon.
9 days in Raqqa, by Xavier de Lausanne (in theaters since September 8)
Leïla Mustapha is the new 30-year-old Kurdish mayor of Raqqa in Syria. A civil engineer in charge of the reconstruction of the former capital of Daech, she must reconcile the population and bring democracy to life.
As from September 22
La voix d'Aïda, by Jasmila Žbanić .
Le sommet des dieux, by Patrick Imbert.
Based on the manga by Jirô Taniguchi and Baku Yumemakura.
In Kathmandu, the Japanese reporter Fukamachi thinks he recognizes Habu Jôji, the mountaineer who was thought to have disappeared years ago. He seems to hold in his hands a camera that could change the history of mountaineering.
What if George Mallory and Andrew Irvine were the first men to have reached the summit of Everest, on June 8, 1924?
Only the little Kodak Vest Pocket with which they were to photograph themselves on the roof of the world could deliver the truth.
70 years later, in an attempt to solve this mystery, Fukamachi sets out on Habu's trail. He discovers a world of enthusiasts thirsting for impossible conquests and decides to accompany him on the ultimate journey to the summit of the gods.
Notturno, by Gianfranco Rosi.
Stillwater, by Tom McCarthy.
La Troisième guerre, by Giovanni Aloi.
Léo has just finished his classes and for his first assignment, he is sent on a Sentinel mission. Here he is, pacing the streets of the capital, with nothing to do but keep an eye out for a possible threat…
With ANTHONY BAJON , KARIM LEKLOU , LEÏLA BEKHTI
As from September 29
I am Greta, by Nathan Grossman.
IN OCTOBER
Delphine et Carole, insoumuses , by Callisto Mc Nulty.
Pleasure, by Ninja Thyberg.
The Translator, by Rana Kazkaz, Anas Khalaf,on October 13.
Synopsis
In 2000, Sami was the translator for the Syrian Olympic team in Sydney. A slip of the tongue while translating forced him to stay in Australia, where he was granted political refugee status. In 2011, the Syrian revolution broke out and Sami's brother was arrested during a peaceful demonstration. Despite the dangers, he decides to risk everything and return to Syria to free him.
With Ziad Bakri, Yumna Marwan, David Field
Last Night in Soho by Edgar Wright, October 26
3.
WEEKLY TIPS & OPINIONS
FROM 

PROFESSIONALS

 WRITERS, SCREENWRITERS, DIRECTORS, COMPOSERS…
"How 50 Famous Female Characters Were Described In Their Screenplays"by Scott Myers 
Screenwriting Back to Basics, Day 2: The Protagonist's Arc | by Scott Myers  Aug, 2021
What to Stream: Ernst Lubitsch's Most Underrated Sex Comedy by The New Yorker
Ten Bad Films by Ten Great Directors | FanFare
4. AT HOME ON TV
WHAT TO WATCH & STREAM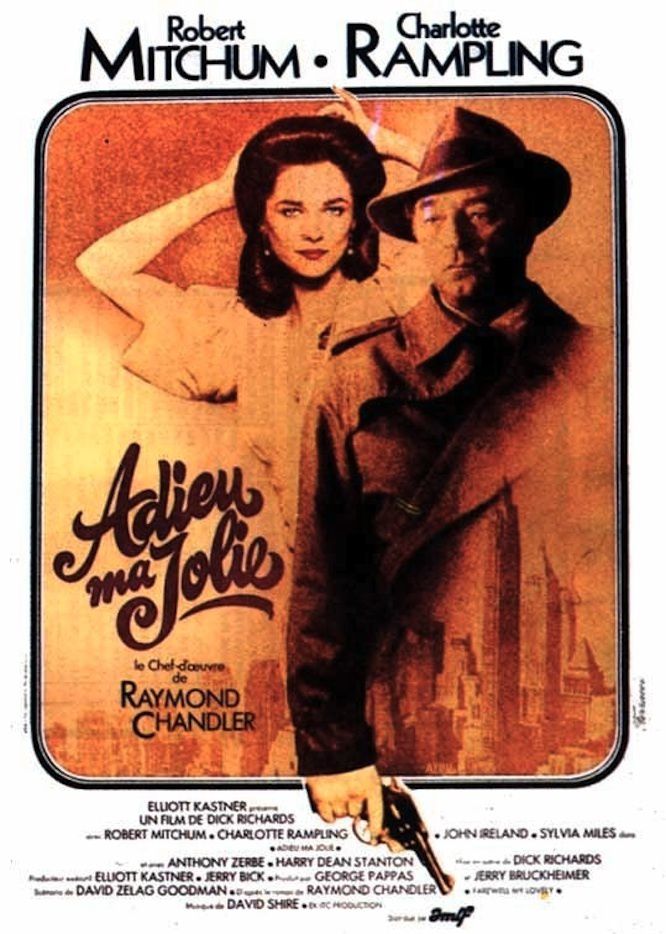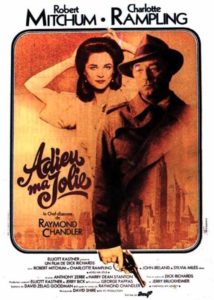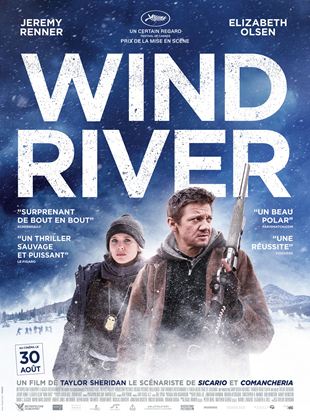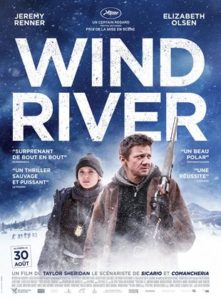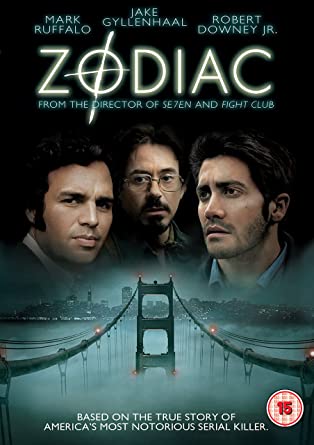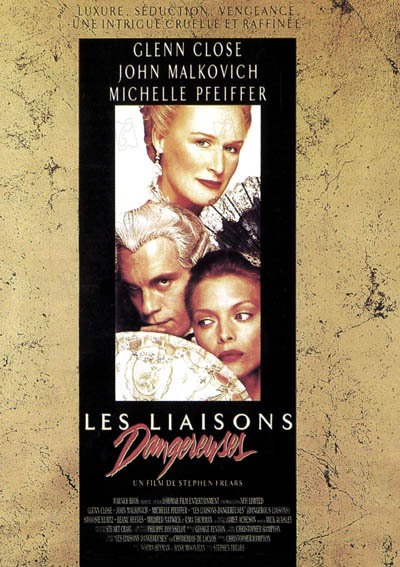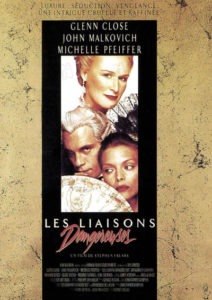 Mercredi- Wednesday
Arte : La-fille-inconnue by Jean-Pierre Dardenne.
La quête de réponses d'une généraliste sur la mort d'une jeune fille qu'elle a refusé de recevoir vire à l'obsession. Les frères Dardenne signent un drame feutré où Adèle Haenel est de tous les plans.
LCP: Enfants de femmes battues, les oubliés.
Jeudi – Thursday
Canal Pus : Shadow Play
Arte : One Lane Bridge de Peter Burger
In a small New Zealand town, a young Maori detective investigates a suspicious death that tears the population apart. Against a backdrop of wilderness and spiritual forces, a dark series that reveals a society riven by racism and sexism.
TF1 Series : Les Évadés
Chérie 25: Seul au Monde
Vendredi – Friday
Arte : Une jeune fille disparaît
France 3 : Demain ne suffit pas
TF1 series: Fantomas
Samedi – Saturday
Arte : Soldats de dieu De / By Elizabeth E. Schuch et Kostas Koutsoliatos
Gulli : Kung Fu Panda
Dimanche – Sunday
Arte : Zodiac, le chef d'oeuvre de David Fincher
NRJ12 : Wind River
Lundi – Monday
Arte : Adieu ma jolie de/ by Dick Richards avec Robert Mitchum (Philip Marlowe), Charlotte Rampling (Mrs. Helen Grayle/Velma)
John Ireland (Nulty)
W9: Une journée en enfer
Mardi – Tuesday
Arte : Pétrole: Une histoire de pouvoir de Andreas Sawall
France 4 : Peintres femmes, entre ombre et lumière. Réalisé par Sandra Paugam.
Mercredi- Wednesday
Canal Plus : Riders of Justice de Anders Thomas Jensen.
Markus, a soldier deployed in Afghanistan, returns home to Denmark after the death of his wife following an accident in the subway. He has to take care of his teenage daughter, Mathilde, who survived the tragedy. One evening, Markus is visited by Otto, an eccentric scientist who was also on the train. Otto convinces him that the accident may not have been accidental. Moreover, a man who was to testify against his former gang, the Riders of Justice, also died in the supposed accident. Convinced, Markus decides to take revenge.
Arte : Les liaisons dangereuses de Stephen Frears.
5.
AT HOME, 

ON YOUR PLATFORMS
WHAT TO WATCH & STREAM ON
ARTE
FILM
Coeur de tonnerre, by Michael Apted avec Val Kilmer (Ray Levoi), Sam Shepard (Frank Coutelle), Graham Greene (Walter Crow Horse)
Danse avec les loups, by and with Kevin Costner
MAKALA, by Emmanuel Gras,  Grand Prix de la semaine de la critique au Festival de Cannes en 2017.
WHAT TO WACH :

SERIES
Anna, by Niccolò Ammaniti.
Niccolò Ammaniti. This is an adaptation of Ammaniti's post-apocalyptic novel of the same name, originally published in 2015. In a world ravaged by an epidemic, a willful young girl sets out to find her brother, who has been kidnapped.
Into the West, by Robert Dornhelm, traces the conquest of the West in the United States from 1825 to 1890 and will keep you on the edge of your seat.
Follow the story of two families over several generations: the Wheelers, white wagoners, and a family of Native Americans from the Lakota Nation.
A series produced by Steven Spielberg and Dreamworks, where fiction and reality merge.
WHAT TO WACH : DOCUMENTARY
42, a documentary series with an answer to  everything!
L'Armée rouge de Michael Prazan.
Georgia O'Keefe, une artiste au Far West
Invitation au voyage: Basquiat en Côte d'Ivoire
WHAT TO WACH :

CONCERT
La Cinémathèque Française
 Dino Risi exhibition from September 2 to October 27 
La Chaîne Parlementaire
LCP offers you a lot of good documentaries: here
WHAT TO WATCH & STREAM ON
NETFLIX
(CLICK ON THE LINK TO WATCH THE TRAILER)
Schumacher, the documentary film co-directed by Hanns-Bruno Kammertöns, Vanessa Nöcker and Michael Wech, about German Formula 1 driver Michael Schumacher.
The film will be released  today September 15  coinciding with Schumacher's entry into Formula 1 30 years ago.
Sex education season 3, on September 17th
Squid Game, by Hwang Dong-hyuk. On September 17
The Starling, on September 17, by Theodore Melfi, screenplay by Matt Harris.
Starring Melissa McCarthy, Chris O'Dowd, Kevin Kline, Timothy Olyphant, Daveed Diggs, Skyler Gisondo, Laura Harrier and Loretta Devine.
JAGUAR, by Ramón Campos with Blanca Suárez (Las Chicas del Cable) on September 22.
OCTOBER
All Seinfeld, on October 1st.
Maid, starting October 1, based on Stephanie Land's memoir : Maid: Hard Work, Low Pay, and a Mother's Will to Survive, created by Molly Smith Metzler and starring The Letfovers star Margaret Qualley, Nick Robins and Andie MacDowell.
You, season 3, by Greg Berlanti, opens October 15.
Red Notice, by Rawson Marshall Thurber, with Dwayne Johnson, Gal Gadot & Ryan Reynolds.
On November 12.
The Power of the Dog, by Jane Campion, December 1. With Benedict Cumberbatch, Kirsten Dunst, Jesse Plemons and Kodi Smit-McPhee.
The Hand of God, by Paolo Sorrentino on Dec. 15: The director recounts the Naples of his childhood, featuring Diego Maradona.
Maya and the three, created by Jorge R. Gutiérrez.
Don't Look up, by Adam McKay, on December 24th with an incredible cast.
WHAT TO WATCH & STREAM ON
 Prime Video
Everybody is talking about Jamie, by Jonathan Butterell, on September 17.
The wheel of the time, inspired by the novels of the American writer Robert Jordan.
Created by Rafe Judkins with Rosamund Pike. Starting November 19.
The Wheel of Time follows Moiraine, a member of the powerful female channeling organization called the Aes Sedai, who takes in a group of five young people from a small village following an attack by the forces of the Dark One, a malevolent evil entity that seeks to destroy the Frame (existence).
Of these five, she believes that one may be the reincarnation of the Dragon, an ancient hero and powerful channeler who is prophesied to save the world or destroy it.
WHAT TO WATCH & STREAM ON
SALTO
Germinal, from September 1st.
Series created by Julien Lilti and directed by David Hourrègue. With Louis Peres, Guillaume de Tonquédec, Thierry Godard, Alix Poisson, Sami Bouajila
6 épisodes.
WHAT TO WATCH & STREAM ON
 Canal+
Succession, season 3  on October 17
L'Opéra (series), now.
Created by Cécile Ducrocq, screenwriter of "Bureau des légendes" and "Dix pour cent", and Benjamin Adam, it features Raphaël Personnaz in the role of the institution's new dance director. Ariane Labed and Suzy Bemba play two dancers with different profiles: Zoé, 35 years old, who will fight to keep her place, and Flora, 19 years old, a young black dancer who will have to prove herself to fit in.
WHAT TO WATCH & STREAM ON
Starzplay
Doctor Death, by  Patrick Macmanus with Joshua Jackson, Alec Baldwin & Christian Slater, on September 22.
BMF, on September 26th.
The great saison 2, from November 19.
WHAT TO WATCH & STREAM ON
Apple TV
Come from Away, a stage recording of Irene Sankoff and David Hein's 2017 musical of the same name, which tells the true story of 7,000 passengers stranded after the 9/11 terrorist attacks in a small town in Newfoundland, where they were housed and welcomed. 
The film was produced in response to the Broadway closure caused by the COVID-19 pandemic in the spring of 2020.
It is directed by Christopher Ashley and was shot in May 2021 at the Gerald Schoenfeld Theater in New York City, with members of the Broadway cast.
The Morning Show,  saison 2, from September 17.
Foundation, created by David S. Goyer et Josh Friedman, from September 24.
Inside the President's War Room: documentaire 9/11: the backstage of the event on the side of the presidential cell of George W. Bush, from September 17.
WHAT TO WATCH & STREAM ON
DISNEY PLUS
Doogie Kamealoha, M.D.  Created by Kourtney Kang & inspired by TV series on ABC de 1989-93 Doogie Howser, MD. Now.
Y THE LAST MAN, by Michael Green & Aida Croal, from September 22
Hawkeye, on November 24, by Jonathan Igla
Encanto, from November 24
Stay safe !
Subscribe to the weekly newsletters to keep up !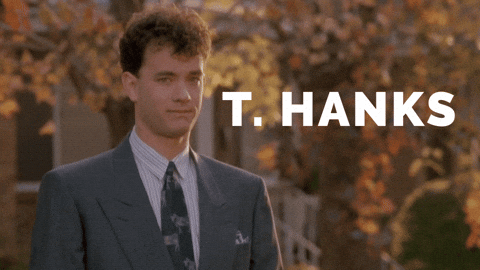 [contact-form to="contact@movieintheair.com" subject="Subscribe to the newsletters"][contact-field label="Subscribe here : Name" type="name"][contact-field label="Email address" type="email"][/contact-form]