Amos Gitai 's film Laila in Haifa & your movie news.
On the bilingual Movieintheair blog, I do for you a press review every Wednesday and keep the best of national and international audiovisual news.
In your theaters, at home
New films & new series
Laila in Haifa
ENTERTAINMENT NEWS
The Francophone Film Festival of Angoulême dedicates the film "A story of love and desire" by Leyla Bouzid.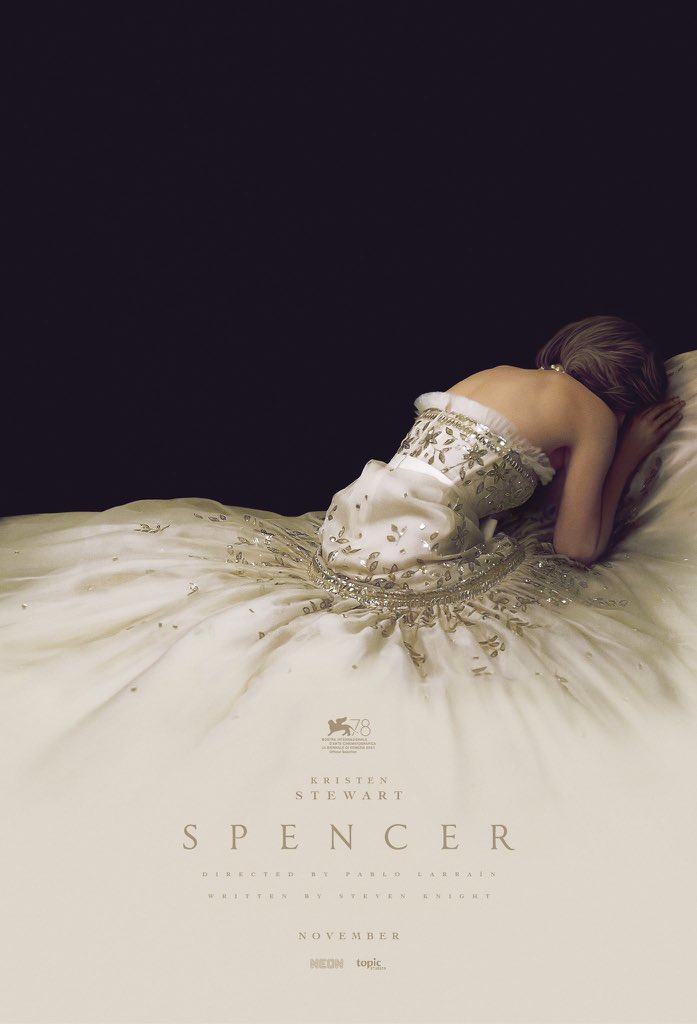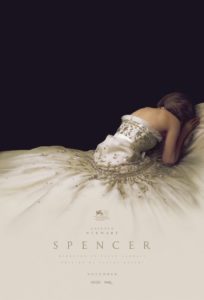 Spencer, the sublime and promising film, by Pablo Larrain, written by Steven Knight, with Kristen Stewart and Jack Farthing will be released, alas, directly on Prime Video, which has acquired the rights.
The music of this sublime extract is a cover of "Perfect Day" (by Lou Reed) by "Scala & Kolacny Brothers".
Last trailer of James Bond, No Time to Die, in theaters on October 6.
FESTIVALS
FROM AUGUST 26 TO SEPTEMBER 2ND,

SERIES MANIA FESTIVAL

– ALL ABOUT IT HERE
To watch free series: seriesmaniadigital.com
FESTIVAL  DU FILM AMERICAIN DE DEAUVILLE: 3rd to 12 September
FESTIVAL DE LA FICTION TV DE LA ROCHELLE FROM SEPTEMBER 14 TO SEPTEMBER 19
CHAMPS ÉLYSEES FILM FESTIVAL FROM SEPTEMBER 14 TO SEPTEMBER 21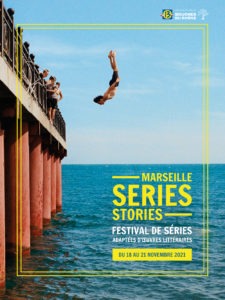 The second edition of Marseille Series Stories, the first festival of series adapted from literary works, will be held from November 18 to 21, 2021.
TRIBUTE TO  
ED ASNER
Popular actor of the series The Mary Tyler Moore and voice of the cartoon "Là Haut".
LEE SCRATCH PERRY
Bob Marley 's producer.
ALL YOU WANT TO KNOW ABOUT FILMS & SERIES
IN THEATERS AND AT HOME
WHAT YOU SHOULD WATCH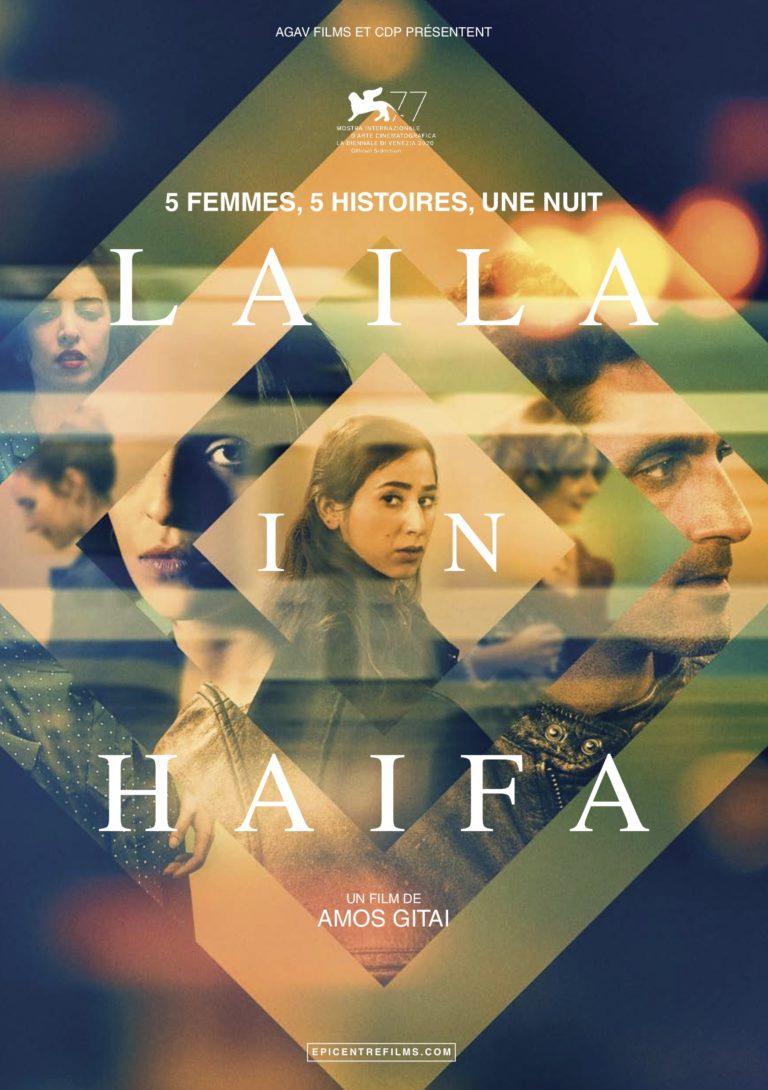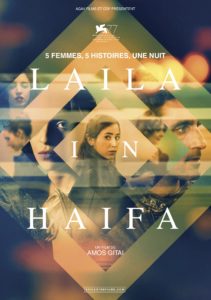 Laïla in Haïfa, by Amos Gitaï.
Synopsis
One night, in the port area along the railroad in Haifa, a city in northern Israel. It is there, between Mount Carmel and the Mediterranean Sea, that the Fattoush Club is set up, a place that attracts every night all the night owls of Haifa and its region. In this region contaminated by hatred and violence, the club is a refuge for all those who do not want to be confined in stereotypes, whether they are men or women, gay or straight, Jewish or Arab, Palestinian or Israeli. Through a moment in the lives of five women, a whole human microcosm unfolds, multicolored, intense and contrasted, between encounters and romantic breakups, affirmations and hesitations, commitment and indifference, truths and lies.
The Fattoush club
Wadia, the Palestinian owner of the Fattoush Club, created this place as an act of resistance against our previous minister of culture, who closed the only Arab theater in Haifa. He decided to make it a meeting place and a refuge for all Haifa residents, regardless of their origin.
The Fattoush club has remained as it is, with the gallery actually existing, where it is a permanent party.
Amos Gitai navigates from character to character in the gallery where blurred photographs of the Territories are on display (images borrowed from Ziv Koren,  a great press photographer), the discussions sometimes covered by the noise of the passing train, the metronome of "Laila in Haifa".
Amos Gitai 's film Laila in Haifa
Laila is both the name of the heroine (if one can say so because all the characters have a roughly equal role) and also means, in Hebrew as well as in Arabic, the night, during which the film takes place entirely.
Gil, (played by Tsahi Halevi, Naor in the series "Fauda") exhibits photographs in a gallery in the Fattoush club. He is dating Laila (Maria Zreik, Palestinian actress) who is also married to Kamal, the owner of the gallery (played by Makram J. Khoury).
Bahira (Bahira Ablassi) does not want to have a child, Khawla (Khwala Ibraheem) refuses to speak Hebrew with Naama (Naama Preis), Laila is married but in love with another man, Naama is bored in her marriage, Gil, the photographer, does not know what he wants as an artist, even when he is offered an exhibition in Los Angeles
Robert Musil and his famous "The Man Without Qualities", a major work that describes the decadence of the human being is often quoted, and if it is sometimes disjointed in the sequence of dialogues, the force of the words is very present.
Actresses & actors
All the actresses and actors have different origins, Christian, Israeli, Druze, Muslim, Palestinian of Polish origin.
Makram J. Khoury is considered the greatest Israeli Arab actor, he has worked with Spielberg and will be in the next Terrence Malick.
Amos Gitai said in an interview: "When I was looking for an actor to play Khawla Ibraheem's partner, Tsahi recommended his friend Hisham Suliman. In turn, Hisham recommended Maria Zreik for the lead role of Laila. I find this chain of friendship between Jewish and Arab actors to be a beacon of hope in a region that is so contaminated by discrimination and hatred".
In life, Tsahi Halevi (Gil) is married to an Israeli Arab journalist Lucy Aharish, he speaks Hebrew, also has Arab origins.
Haifa
« Laila in Haifa » does not show the city as "A Streetcar in Jerusalem" did not show Jerusalem. It is a peaceful film that shows the contradictions in relations between Jews and Arabs in their daily lives and intimacy. Haifa is in the background, a moving city where peace is possible.
The train is a kind of metronome and reminds us of the importance of the railroad in Haifa, once called "Haifa the Red", an industrial and proletarian city, where Hebrew was chosen as the official language of Israel, and therefore distant from the religious who refused to accept Hebrew as sacred.
Violence is also present. Finally, no one is really interested in the work of the photographer in "Laila in Haifa", there is a negation of the photos of the conflict.
Amos Gitaï, A man of quality
Filmed two years ago, "Laila in Haifa" is still relevant today, due to the recent election results in Israel, which suggest a better future, and the confinement (the film is set in one closed location, the Fattoush Club).
"The Man Without Qualities" is often quoted in "Laila in Haifa". Amos Gitai improvised when he was shooting, adding extracts from "The Man Without Qualities" in order to create a distance from the characters.
According to Amos Gitai, the Hebrew translation of "The Man Without Qualities", is better than the French translation because of the tense used in Hebrew. Indeed, in Hebrew, there are only two tenses and this better translates the spirit of Robert Musil, while the European lyricism alters the translation.
Always in the doing or the creating
As in his show "Yitzhak Rabin: Chronicle of an Assassination", what matters most to Amos Gitai in life is to do.
With forty years of career this year, Amos Gitai continues to make and create. Amos Gitai works constantly, sleeps four hours a night and made this film in two and a half weeks.
As he said after the screening, he trained as an architect (for nine years he wanted to do what his father did and studied architecture in Israel and at Berkeley) and made films on his own. He loves beauty in art, but for him beauty lies in imperfection, which is more human, while perfection has something authoritarian, even fascist. And in "Laila in Haifa", as in "Yitzhak Rabin: Chronicle of an Assassination", the three languages used are English, Hebrew and Arabic.
In "Laila in Haifa", a Palestinian woman who advocates resistance to the occupier does not want to speak in Hebrew, she expresses herself in English but suddenly switches to Hebrew despite herself. The director thus likes to play with established principles that no longer hold when a human being appropriates them.
The cinema and the distribution circuits
In spite of the crowd present at this preview, Amos Gitai believes that the modes of film distribution will change and that we must prepare ourselves for this transition to new modes of film consumption.
Amos Gitaï & The Middle East
For Amos Gitai, the work of a director consists of knowing how to listen and decide, but always through discussion. He advocates the Talmudic school.
Thus, it is the same for peace. For peace to exist, the other must exist and this is what Yitzhak Rabin understood.
The Middle East is too often bombarded by political correctness, by very clear-cut views, whereas the situation is full of contradictions, contrary to the news on the evening news and the clichés.
In "Laila in Haifa", he films the awareness of Palestinian women against the autocratic system of their own society.
There is no such thing as angelism: neither the Palestinians nor the Israelis are angels. Even if there is a symmetry in pain, for Amos Gitai, the Palestinian pain is the strongest.
Amos Gitai believes that politicians should not be expected to make decisions. "Laila in Haifa" is a film in which people cross borders from the point of view of intimacy, and intimacy creates dialogue.
The film is dedicated to the memory of Gideon Gitai, an Israeli director who has lived in Finland since 1965 and died in 2019, who directed many documentaries which were very critical about Israel behavior towards the Palestinian.
STARTING TODAY IN THEATERS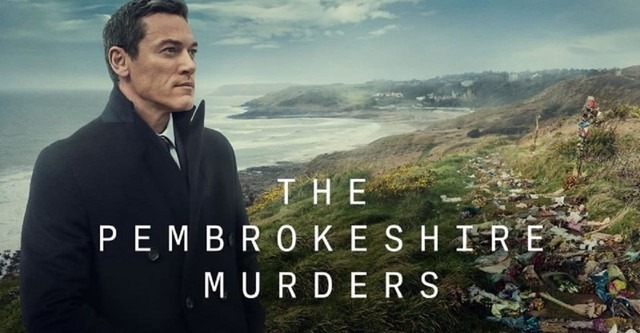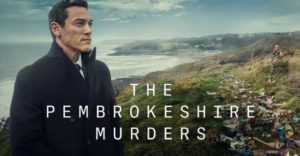 The Pembrokeshire murders, written and created by Nick Stevens, and directed by Mark Evans
Synopsis
In 2006, Detective Superintendent Steve Wilkings (Luke Evans) sets out to solve the unsolved murders of the 1990s on the Pembrokeshire coast. John Cooper (Keith Allen), incriminated for the murder of two people, is about to be released from prison. Steve Wilkings discovers new elements incriminating the accused in other murders, which makes him a serial killer.
Time is running out for Steve and his team to find evidence that has been buried for over six years.
The Series
In three chilling forty-minute episodes, the series takes us to the heart of the investigation without ever showing any violence, but by showing us the involvement and determination of an investigator who does everything he can to see that justice is done.
His code of honor is "The greatest responsibility for a human being is to investigate the circumstances of the death of another human being".
The story of the Pembrokeshire murders is adapted from the book written by Steve Wilkings and journalist Jonathan Hill, "Catching The Bullseye Killer", the true story of these crimes that traumatized an entire region.
The perfectly chiseled direction and script, the impeccable casting (like Steve Wilkings' shirts) make "The Pembrokeshire Murders" the best crime series to watch this week.
NOW ON CANAL PLUS
2. 
In movie theaters
STILL IN THEATERS
FRAGILE, by Emma Benestan, starring Yasin Houicha, Oulaya Amamra (César of the best female hopeful for Divines), Tiphaine Daviot, Raphaël Quenard, Bilel Chegrani, Tassadit Mandi, Diong-Keba Tacu, Guillermo Guiz, Samira Sedira.
Synopsis
Az works for an oyster farmer in Sète. He knows oysters by heart, he opens them by the hundreds. In one of them, Az decides to hide a ring, to ask his girlfriend Jess to marry him. She doesn't say yes. Fortunately, his gang of friends is ready to do anything to help him get out of trouble.
LA TERRE DES HOMMES, by Naël Marandin
Les sorcières d'Akelarre, by Pablo Agüero (4 Goyas)
NEW SERIES OF SEPTEMBER
Scenes from a marriage, HBO series, with  Oscar Isaac & Jessica Chastain, by Hagai Levi ! (The Affair, Be Tipul-En Thérapie- Our Boys) 
TODAY
Ride your wave, by Masaaki Yuasa
Gogo, by Pascal Plisson.
Une histoire d'amour et de désir, by Leyla Bouzid with Sami Outalbali, Zbeida Belhajamor.
Shang-Chi et la Légende des Dix Anneaux , de Destin Daniel Cretton 
As from September 8
Boîte noire, by Yann Gozlan
Respect, by Liesl Tommy
Supernova, by Harry Macqueen
La nuit des rois, by Philippe Lacôte
As from September 15
Le Genou d'Ahed, by Nadav Lapid
Dune, by Denis Villeneuve
Blue Bayou, by Justin Chon
As from September 22
Notturno, by Gianfranco Rosi
Stillwater, by Tom McCarthy
La Troisième guerre, by Giovanni Aloi
Léo has just finished his classes and for his first assignment, he is sent on a Sentinel mission. Here he is, pacing the streets of the capital, with nothing to do but keep an eye out for a possible threat…
With ANTHONY BAJON , KARIM LEKLOU , LEÏLA BEKHTI
As from September 29
I am Greta, by Nathan Grossman
LATER
The Translator, by Rana Kazkaz, Anas Khalaf,on October 13
Synopsis : 
In 2000, Sami was the translator for the Syrian Olympic team in Sydney. A slip of the tongue while translating forced him to stay in Australia, where he was granted political refugee status. In 2011, the Syrian revolution broke out and Sami's brother was arrested during a peaceful demonstration. Despite the dangers, he decides to risk everything and return to Syria to free him.
With Ziad Bakri, Yumna Marwan, David Field
Spider Man No Way Home, by Jon Watts with Tom Holland dans le rôle de Peter Parker,  Zendaya, Jacob Batalon, Marisa Tomei, Jamie Foxx, Benedict Cumberbatch et Alfred Molina, prévue le 17 décembre.
3.
WEEKLY TIPS & OPINIONS
FROM 

PROFESSIONALS

 WRITERS, SCREENWRITERS, DIRECTORS, COMPOSERS…
Studies in Voice-Over Narration: "Fight Club"  by Scott Myers 
The Thing With Coincidences in Screenplays… by Scott Myers 
"Give him a dead wife.". Please, don't. Don't slap on a dead… by Scott Myers 
The Theology of Cinema: Despair. This commonly occurs at the end of Act…  by Scott Myers 
Character Archetype "Masks". Any character can don the "mask" of any… by Scott Myers 
Writing and the Creative Life: Creativity-In-Action  by Scott Myers
4. AT HOME ON TV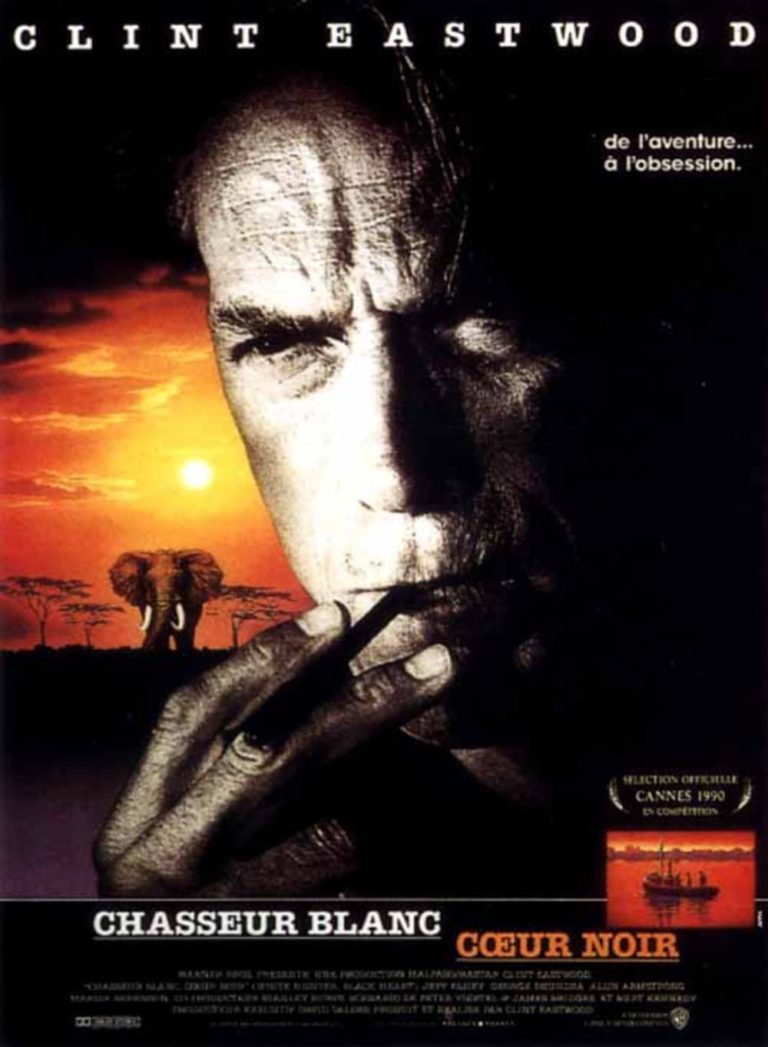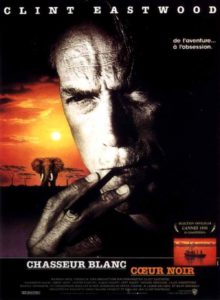 Mercredi- Wednesday
Arte : Les Destinées sentimentales d'Olivier Assayas
From the first glimmers of the 20th century to the 1930s, the destiny of two families from the Protestant upper middle class, linked by the love between Pauline (Emmanuelle Béart) and Jean (Charles Berling).
6Ter: Billy Eliiot
Jeudi – Thursday
Canal Plus : Shadow Play, series by Måns Mårlind with Taylor Kitsch (Max McLaughlin), Michael C. Hall (Tom Franklin).
Arte : Petits meurtres entre frères
On their way back from a drunken party, two brothers in a car mow down an old man. To avoid prosecution, they cover up the traces of the tragedy. In four episodes, a police series with a sprawling plot and dark humor made in Scotland by Robert McKillop.
NRJ 12: La ligne verte
Vendredi – Friday
Arte : Temps de chien, de Edouard Deluc
A drunken and recently divorced boat captain, Jean, who fears losing his job and custody of his children, meets Victor, a young musician in trouble. A touching and melancholic social comedy with an attractive cast.
France 3 : Goldeneye
Canal Plus : Wonder Woman 1984
Samedi – Saturday
LCP: Les neiges du Kilimandjaro
Dimanche – Sunday
TF1: Le Grand Bain
France 2 : Jason Bourne
Arte: Chasseur blanc coeur noir de Clint Eastwood
C8: L'avare
Lundi – Monday
Arte: Un Flic, de Jean-Pierre Melville
Canal Plus : On the verge
C8: Logan
W9: Piège de Cristal
TMC: Star Wars épisode VIII: Les derniers Jedi
Mardi – Tuesday
C8: Rio Lobo
TFX: La Boum II
Arte: La classe du 11 septembre
Mercredi- Wednesday
Canal Plus : No sudden move, de Steven Soderbergh
Arte: Portrait de la jeune fille en feu, de Céline Sciamma.
5.
AT HOME, 

ON YOUR PLATFORMS
NEW FILMS OF SEPTEMBER & NEW SERIES
ARTE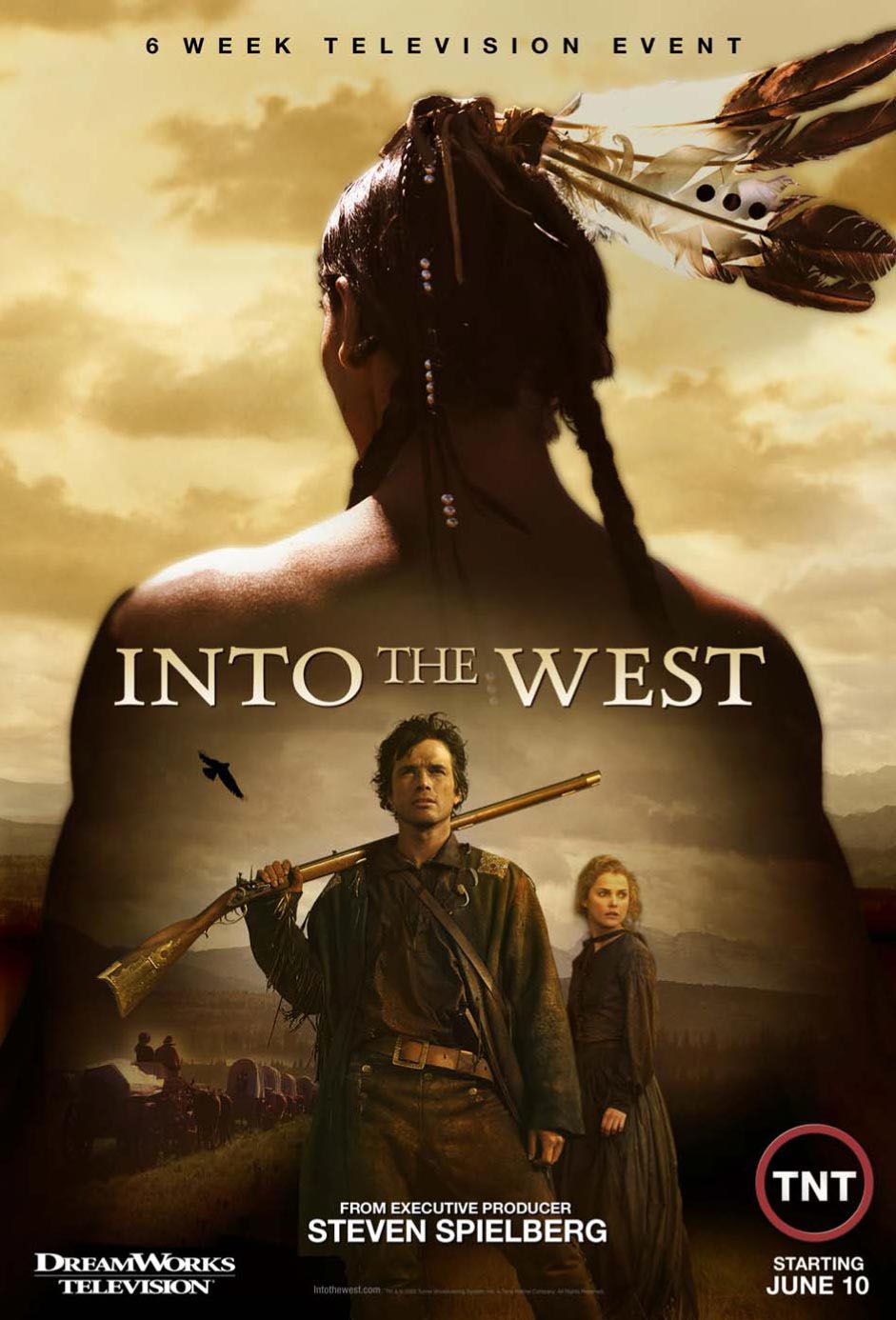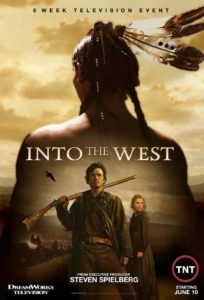 FILM
Coeur de tonnerre, by Michael Apted avec Val Kilmer (Ray Levoi), Sam Shepard (Frank Coutelle), Graham Greene (Walter Crow Horse)
Danse avec les loups, by and with Kevin Costner
MAKALA, by Emmanuel Gras,  Grand Prix de la semaine de la critique au Festival de Cannes en 2017.
SERIES
Into the West, by Robert Dornhelm, traces the conquest of the West in the United States from 1825 to 1890 and will keep you on the edge of your seat.
Follow the story of two families over several generations: the Wheelers, white wagoners, and a family of Native Americans from the Lakota Nation.
A series produced by Steven Spielberg and Dreamworks, where fiction and reality merge.
DOCUMENTARY
Leonard-bernstein-le-dechirement-d-un-genie
Josephine-baker-premiere-icone-noire
Ernest-hemingway-quatre-mariages-et-un-enterrement
CONCERT
La Cinémathèque Française
 Dino Risi exhibition from September 2 to October 27 
La Chaîne Parlementaire
LCP offers you a lot of good documentaries: here
NEW FILMS OF SEPTEMBER
& NEW SERIES
 on NETFLIX
(CLICK ON THE LINK TO WATCH THE TRAILER)
La Casa de Papel season 5,on September 3rd
Worth, by Sara Colangelo , with Michael Keaton, Stanley Tucci, Amy Ryan, on September 3rd
Schumacher, the upcoming documentary film co-directed by Hanns-Bruno Kammertöns, Vanessa Nöcker and Michael Wech, about German Formula 1 driver Michael Schumacher.
The film will be released on September 15 coinciding with Schumacher's entry into Formula 1 30 years ago.
Sex education season 3, on September 17th
The Starling, on September 17, by Theodore Melfi, screenplay by Matt Harris.
Starring Melissa McCarthy, Chris O'Dowd, Kevin Kline, Timothy Olyphant, Daveed Diggs, Skyler Gisondo, Laura Harrier and Loretta Devine.
JAGUAR, by Ramón Campos with Blanca Suárez (Las Chicas del Cable) on September 22.
Maid, starting October 1, based on Stephanie Land's memoir : Maid: Hard Work, Low Pay, and a Mother's Will to Survive, created by Molly Smith Metzler and starring The Letfovers star Margaret Qualley, Nick Robins and Andie MacDowell.
OCTOBER
You, season 3, by Greg Berlanti, opens October 15.
The Power of the Dog, by Jane Campion, December 1. With Benedict Cumberbatch, Kirsten Dunst, Jesse Plemons and Kodi Smit-McPhee.
The Hand of God, by Paolo Sorrentino on Dec. 15: The director recounts the Naples of his childhood, featuring Diego Maradona.
NEW FILMS

& NEW SERIES
on Prime Video
Cinderella, by Kay Cannon avec Camila Cabello, Idina Menzel, on September 3rd.
Everybody is talking about Jamie, by Jonathan Butterell, on September 17.
NEW FILMS

& NEW SERIE
on SALTO
Germinal, from September 1st.
Series created by Julien Lilti and directed by David Hourrègue. With Louis Peres, Guillaume de Tonquédec, Thierry Godard, Alix Poisson, Sami Bouajila
6 épisodes.
NEW FILMS

& NEW SERIES
on Canal+
Music, first film directed by  Sia, with Kate Hudson & Maddie Ziegler, today.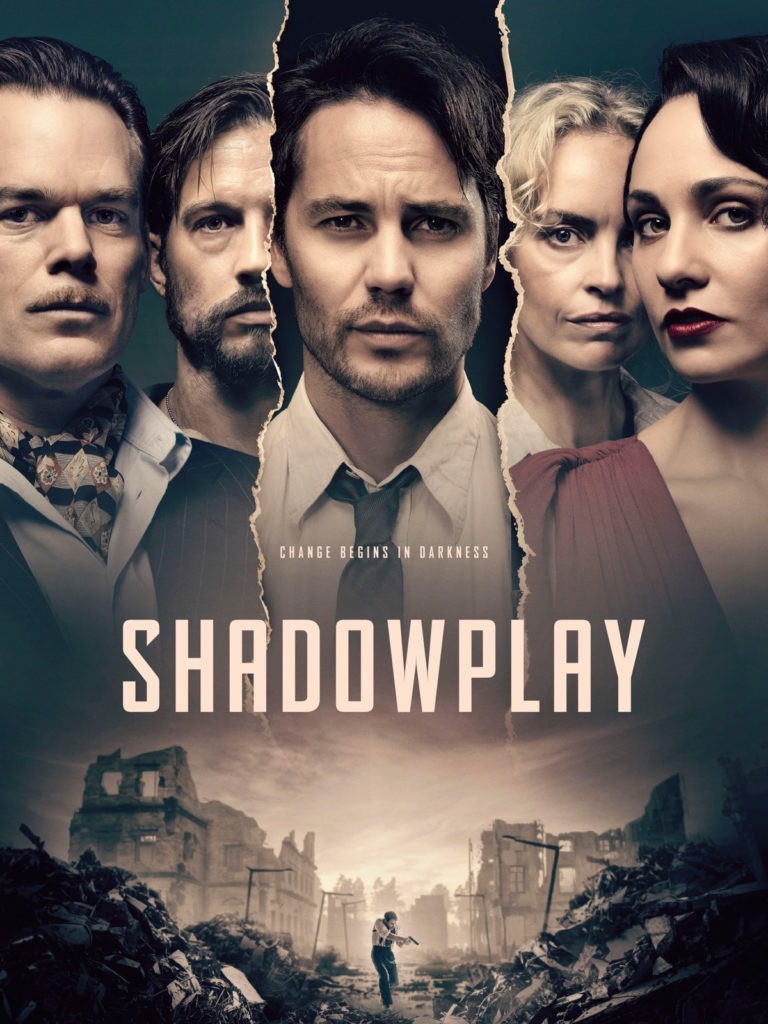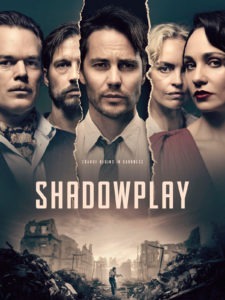 Shadow Play, series by Måns Mårlind avec Taylor Kitsch (Max McLaughlin), Michael C. Hall (Tom Franklin), on September 2.
On the Verge, on September 6, by Julie Delpy.
L'Opéra (series), starting September 7.
Created by Cécile Ducrocq, screenwriter of "Bureau des légendes" and "Dix pour cent", and Benjamin Adam, it features Raphaël Personnaz in the role of the institution's new dance director. Ariane Labed and Suzy Bemba play two dancers with different profiles: Zoé, 35 years old, who will fight to keep her place, and Flora, 19 years old, a young black dancer who will have to prove herself to fit in.
No sudden move, by Steven Soderbergh with Don Cheadle, Benicio del Toro, David Harbour, Ray Liotta, Jon Hamm, Brendan Fraser, Kieran Culkin, Amy Seimetz & Julia Fox on September 8.
Drunk, by Thomas Vinterberg, on August 31st
NEW FILMS OF SEPTEMBER
& NEW SERIES
Starzplay
BMF, on September 26th.
The great saison 2, from November 19.
NEW FILMS OF SEPTEMBER
& NEW SERIES
Apple TV
Stillwater, shorts : mindful munching
Foundation, created by David S. Goyer et Josh Friedman, from September 24.
The Morning Show,  saison 2, from September 17.
Inside the President's War Room: documentaire 9/11: the backstage of the event on the side of the presidential cell of George W. Bush, from September 17.
NEW FILMS OF SEPTEMBER
& NEW SERIES
DISNEY PLUS
Bienvenue chez Doug, on September 1st.
Happier than ever, on September 3.
Y THE LAST MAN, by Michael Green & Aida Croal, from September 22
Only murders in the building, by Steve Martin & John Hoffman with Selena Gomez (Mabel), Steve Martin (Charles), from August 31st
Encanto, from November 24
Turning Red (March 2022)
Stay safe !
Subscribe to the weekly newsletters to keep up !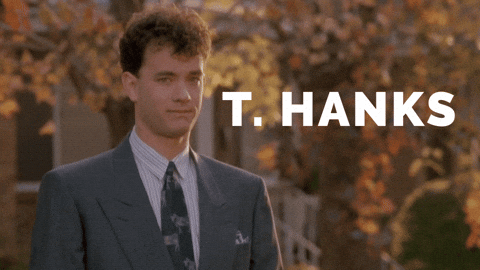 [contact-form to="contact@movieintheair.com" subject="Subscribe to the newsletters"][contact-field label="Subscribe here : Name" type="name"][contact-field label="Email address" type="email"][/contact-form]