New films of September & series on your platforms
On the bilingual Movieintheair blog, I do for you a press review every Wednesday and keep the best of national and international audiovisual news.
In your theaters, at home
New films of September in your theaters & new series
ENTERTAINMENT NEWS
Joséphine Baker "returns to the Pantheon for all that she did in her civic commitment to the service of the nation ».
The world premiere of the next James Bond movie will take place on September 28 in London.
FESTIVALS
Le Festival du film francophone d'Angoulême from August 24 to 29 dedicated to Algerian cinema
OPEN AIR FILM FESTIVAL – LA VILLETTE JULY 16 TO AUGUST 31 – ALL ABOUT IT HERE
FROM AUGUST 26 TO SEPTEMBER 2ND, SERIES MANIA FESTIVAL– ALL ABOUT IT HERE
FESTIVAL INTERNATIONAL DES FILMS DES FEMMES DE COTONOU
FESTIVAL  DU FILM AMERICAIN DE DEAUVILLE
TRIBUTE TO SONNY CHIBA
Sonny Chiba, legend of martial arts cinema died due to Covid complications
ALL YOU WANT TO KNOW ABOUT FILMS & SERIES
IN THEATERS AND AT HOME
WHAT YOU SHOULD WATCH
NOW & IN SEPTEMBER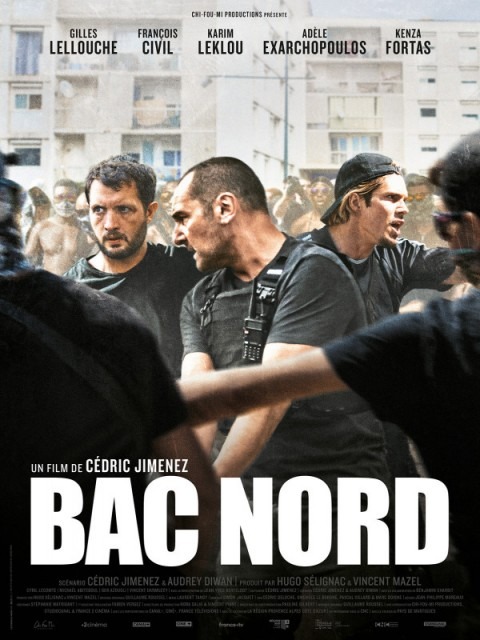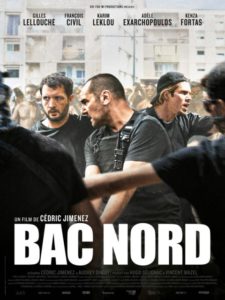 Bac Nord, by Cedric Jimenez
Synopsis
2012. The northern districts of Marseille hold a sad record: the area with the highest crime rate in France. Under the pressure of its hierarchy, the BAC Nord, a field brigade, is constantly seeking to improve its results. In a high-risk area, the police adapt their methods, sometimes crossing the yellow line. Until the day when the legal system turns against them.
The story
Gregory (Gilles Lellouche), Yassine (Karim Leklou) and Antoine (François Civil) are the three police officers who are exhausted from doing their job, which seems to them to be meaningless, as the housing estates in the northern districts of Marseille rule their own law. Pushed to the limit by their hierarchy, who, following a video of an arrogant "charbonneur" (small dealer), asks them to make a muscular intervention in a city. But they have to collect 5 kgs to give to their informant, Amel (Kenza Fortas) to collect information. The policemen are obliged to racketeer the drug users to pay her.
They intervene and later are accused of drug trafficking …
The plot is loosely based on the scandal that took place in 2012 in the anti-crime squad (BAC) of Marseille: eighteen of its members had been referred to correctional for drug trafficking and rackets.
The film
Shot on the shoulder, breathless, Bac Nord is both well directed and well shot. The tension and violence that reign in the cities transpire on the screen, the statistical absurdity required of the arrests and the lack of support from the hierarchy in this legal story leave the viewer shocked by this story. The power of cinema and fiction takes on its full meaning and the actors are equal to the story.
A must-see!
CURRENTLY IN THEATERS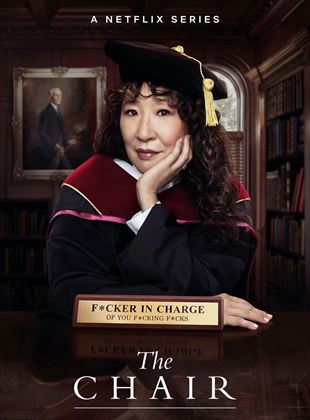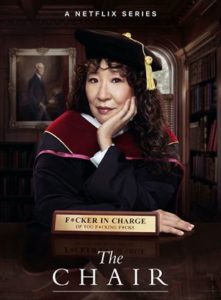 The Chair, by Amanda Peet
Synopsis
Dr. Ji-Yoon Kim (Sandra Oh) is the first woman of Asian descent to become Chair of the English Department at the fictional University of Pembroke.
Her lover, Bill Dobson (Jay Duplass), a professor at the university, is grieving and facing possible dismissal after a bad joke.
A Black-American professor, Yaz McKay (Nana Mensah) is supposed to be given tenure but her supervisor has another person in mind.
The series
The Chair is both a funny and moving series. It challenges us on many social issues, inclusion, the love of teaching, the place of women and minorities in universities. The immediate condemnation before explanation and without possible debate related to the place of social networks, and the difference of treatment between men and women within the university are treated each time in an intelligent and sensitive way.
The place of literature and poetry, their appeal to students in universities today, the poems recited by Bill Dobson (Jay Duplass) and the struggle of Professor Joan Hambling (played magnificently by Holland Taylor) to preserve Chaucer's teachings enrich this successful series whose original subject, the role of the university today, is finally rarely addressed.
Dr. Ji-Yoon Kim (Sandra Oh) plays this courageous woman who fights on all fronts to keep her role, make her daughter happy and maintain her position at the university.
In the end, it's not so much about succeeding professionally as it is about doing what you love and what help you to get up in the morning and makes you feel alive.
Starring Jay Duplass (Professor Bill Dobson), Holland Taylor (Professor Joan Hambling), Bob Balaban (Professor Elliot Rentz), Nana Mensah (Professor Yaz McKay), David Morse (Dean Paul Larson), Everly Carganilla (Ju-Hee "Ju Ju" Kim).
CURRENTLY ON NETFLIX, 6 EPISODES OF 30 MIN.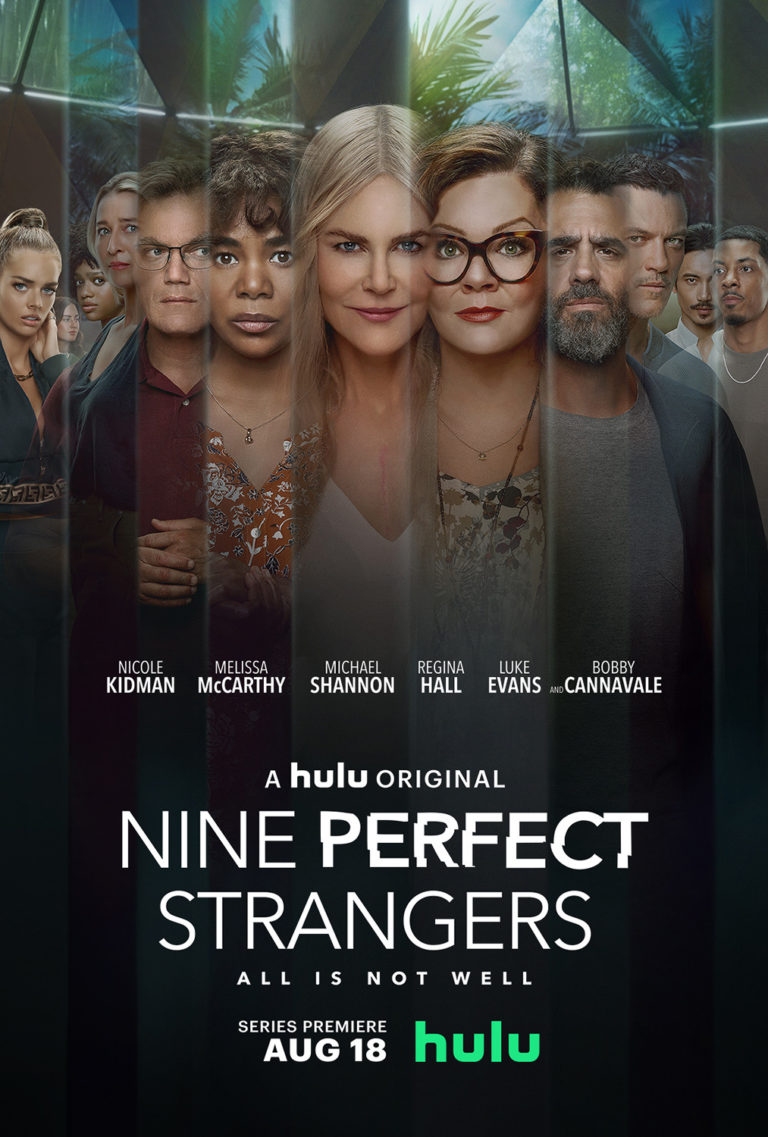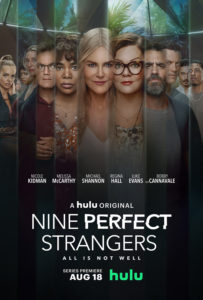 Nine perfect strangers, by David E. Kelley
Synopsis
Nine perfect strangers is an adaptation by David E. Kelley (Big Little Lies, The Undoing, The Big Sky) of a book by Liane Moriarty.
The plot takes place in a wellness center where the ethereal Masha (Nicole Kidman) plays a guru, an ex-mafia woman, dead and resurrected by a nurse, Yao (Manny Jacinto) who welcomes the newcomers with the help of Delilah (Tiffany Boone).
Different personalities come to this center where every day, the residents must submit to blood tests?
Thus, Frances (Melissa McCarthy) is a sad writer. Napoleon (Michael Shannon, present this year at the Deauville American Film Festival), Heather (Asher Keddie) and Zoe (Grace Van Patten) are still mourning the loss of their son and brother. Carmel (Regina Hall) is both sad and insecure. Tony (Bobby Cannavale) is depressed. Lars Lee (Luke Evans) is observant and critical. Jessica (Samara Weaving) and her husband Ben (Melvin Greg) are having marital problems…
The series
Nine perfect strangers looks strangely like a mixture of Homecoming, The White Lotus with a touch of Agatha Christie.
Nicole Kidman is great as usual in the role of this woman a little crazy and inhabited by a will unknown to us.
The characters of the series find their place little by little and yet it is difficult to get attached to them. It remains to be seen if the rest of the story will be up to the secret that is hidden from us.
THREE EPISODES AVAILABLE NOW ON PRIME VIDEO
2. 
In movie theaters
TO WATCH IN AUGUST – ON 25TH 
FRAGILE, by Emma Benestan, starring Yasin Houicha, Oulaya Amamra (César of the best female hopeful for Divines), Tiphaine Daviot, Raphaël Quenard, Bilel Chegrani, Tassadit Mandi, Diong-Keba Tacu, Guillermo Guiz, Samira Sedira.
Synopsis
Az works for an oyster farmer in Sète. He knows oysters by heart, he opens them by the hundreds. In one of them, Az decides to hide a ring, to ask his girlfriend Jess to marry him. She doesn't say yes. Fortunately, his gang of friends is ready to do anything to help him get out of trouble.
LA TERRE DES HOMMES, by Naël Marandin
Les sorcières d'Akelarre, by Pablo Agüero (4 Goyas)
NEW SERIES OF SEPTEMBER
Scenes from a marriage, HBO series, with  Oscar Isaac & Jessica Chastain, by Hagai Levi ! (The Affair, Be Tipul-En Thérapie- Our Boys) 
NEW FILMS OF SEPTEMBER
As from September 1st
Laïla in Haïfa, by Amos Gitaï
Shang-Chi et la Légende des Dix Anneaux , by Destin Daniel Cretton 
As from September 8
Boîte noire, by Yann Gozlan
Respect, by Liesl Tommy
Supernova, by Harry Macqueen
As from September 15
Dune, by Denis Villeneuve
Blue Bayou, by Justin Chon
As from September 22
Stillwater,  by Tom McCarthy
La Troisième guerre, by Giovanni Aloi
Léo has just finished his classes and for his first assignment, he is sent on a Sentinel mission. Here he is, pacing the streets of the capital, with nothing to do but keep an eye out for a possible threat…
With ANTHONY BAJON , KARIM LEKLOU , LEÏLA BEKHTI
3.
WEEKLY TIPS & OPINIONS
FROM 

PROFESSIONALS

 WRITERS, SCREENWRITERS, DIRECTORS, COMPOSERS…
"What if I'm writing a script, but want to start another one?"  by Scott Myers 
Reader Question: What if you fall out of love with a script?  by Scott Myers 
Sur Arte, la classe tragi-comique d'Armin Mueller-Stahl (Le Monde)
Screenwriting 101: Craig Mazin. "I like to think of characters as…  by Scott Myers
The First Draft is a Journey of Discovery by Scott Myers 
There Are Only Two Ways to Become a Better Writer by Tim Wise 
4. AT HOME ON TV
NEW FILMS OF SEPTEMBER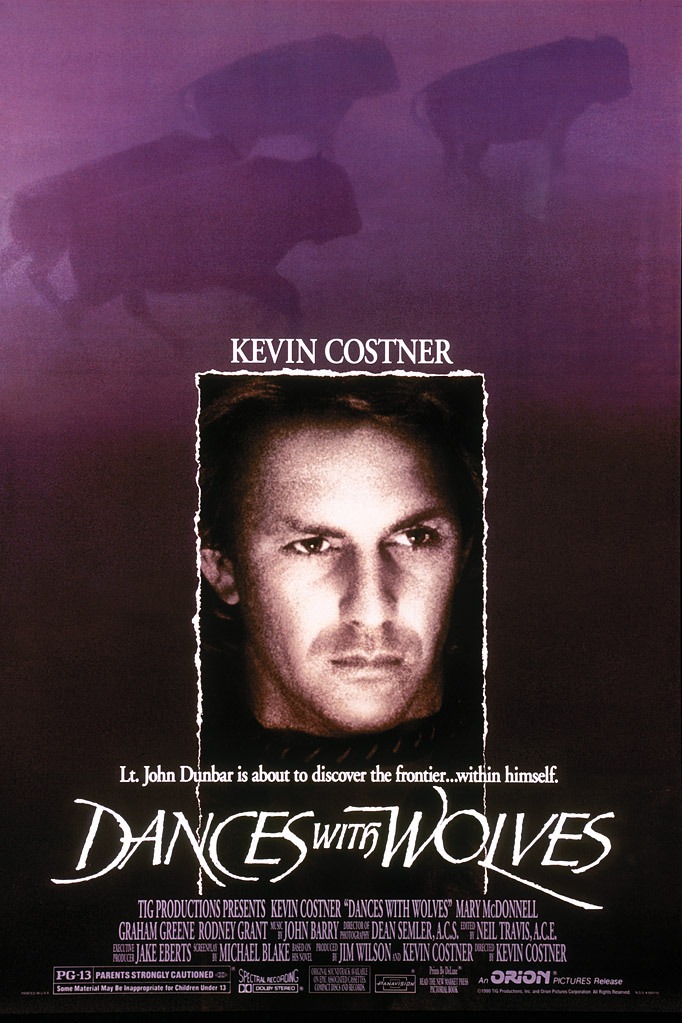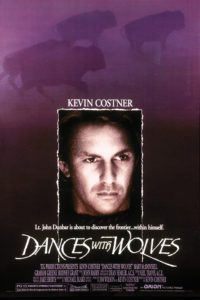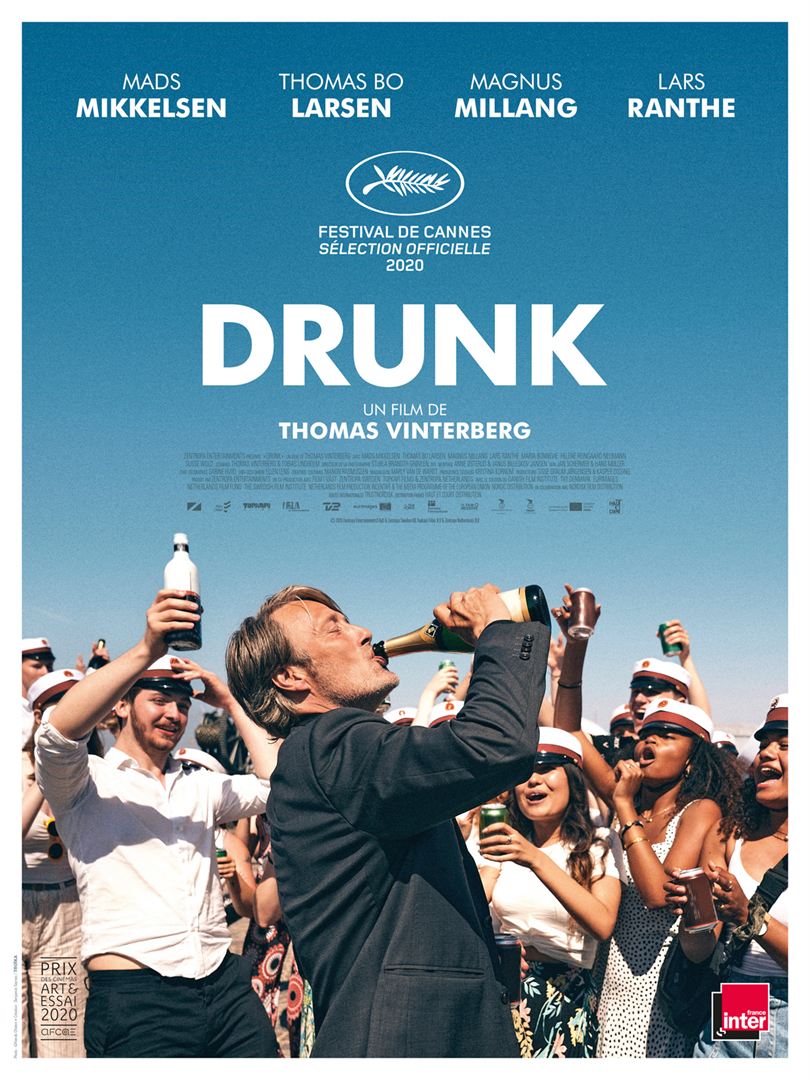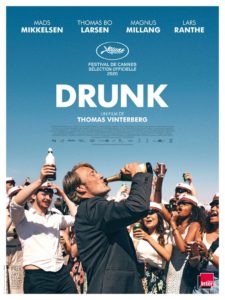 Mercredi- Wednesday
Arte: Les-derniers-jours-du-monde
TMC: La cité de la peur
Jeudi – Thursday
Arte.: Un-espion-tres-recherche-4-6 de Ivan Zacharias
Vendredi – Friday
TMC: La vie est un long fleuve tranquille
Arte : Le livreur de Jan Fehse
Samedi – Saturday
Arte : La-grande-histoire-des-peuples-d-amerique-1-4/
LCP: Jane Fonda (doc)
Dimanche – Sunday
France 2 : La lutte des classes
Arte : Danse avec les loups de et avec Kevin Costner
W9: Vice Versa
Lundi – Monday
Arte : Coeur de tonnerre de Michael Apted avec Val Kilmer (Ray Levoi), Sam Shepard (Frank Coutelle), Graham Greene (Walter Crow Horse)
TMC: Star Wars VII : le réveil de la force
Mardi – Tuesday
Arte: Les enfants du 11 septembre
Canal Plus : Drunk
TFX : La Boum
Mercredi- Wednesday
Arte : Les Destinées sentimentales by Olivier Assayas 
From the first glimmers of the 20th century to the 1930s, the destiny of two families from the Protestant upper middle class, linked by the love between Pauline (Emmanuelle Béart) and Jean (Charles Berling).
5.
AT HOME
ON YOUR PLATFORMS
NEW FILMS OF SEPTEMBER & NEW SERIES
ARTE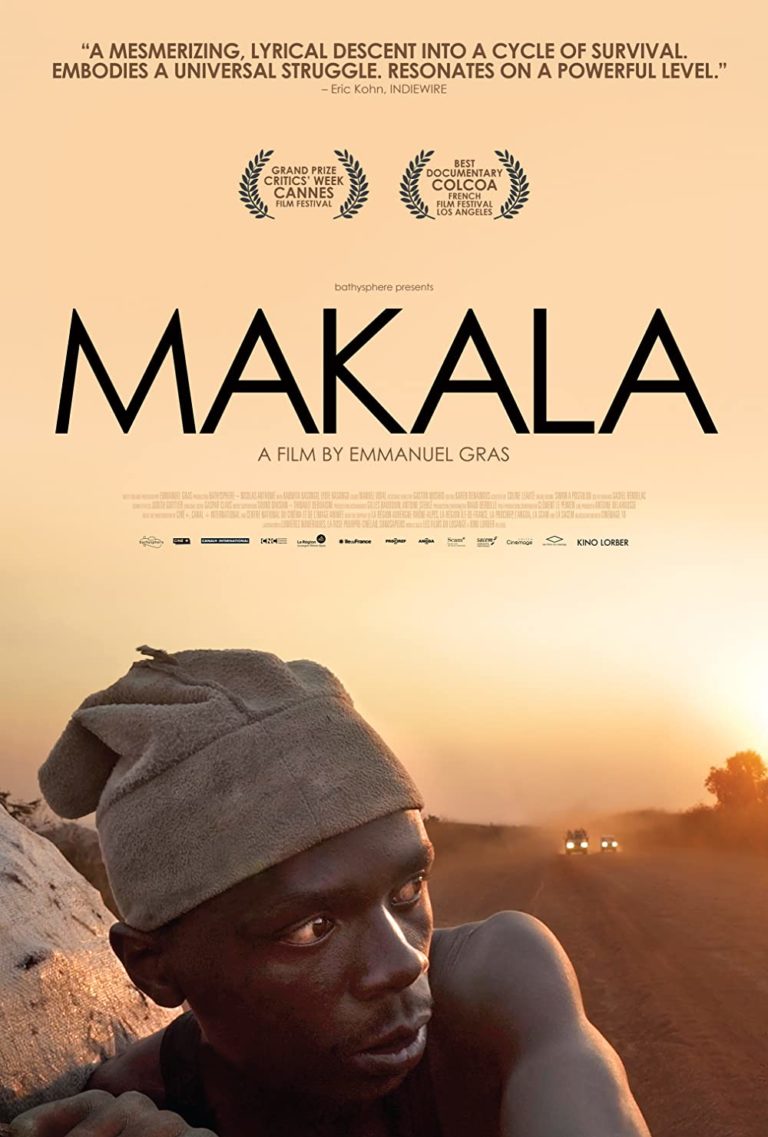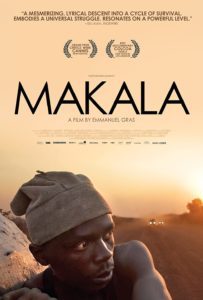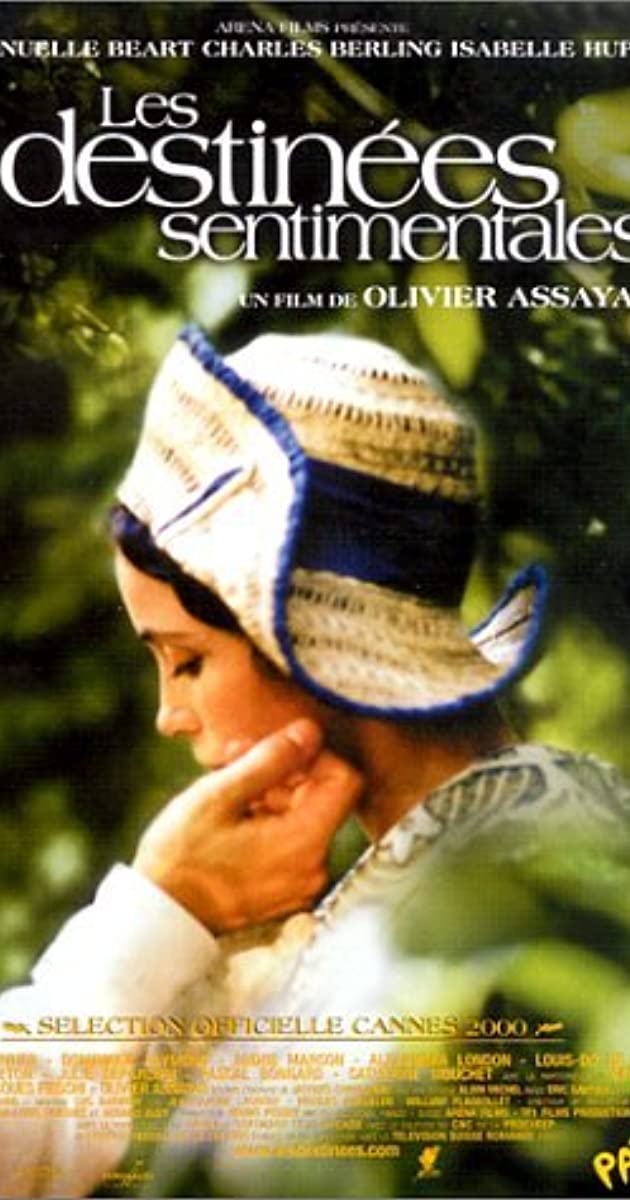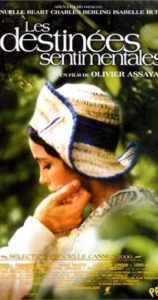 FILM
Les Destinées sentimentales by Olivier Assayas
From the first glimmers of the 20th century to the 1930s, the destiny of two families from the Protestant upper middle class, linked by the love between Pauline (Emmanuelle Béart) and Jean (Charles Berling).
MAKALA , by  Emmanuel Gras, Grand Prix of the Critics' Week at the Cannes Film Festival in 2017.
The-crying-game by Neil Jordan with Forest Whitaker (Jody), Stephen Rea (Fergus), on August 23rd
Pluie-noire-de-shohei-imamura-un-regard-une-minute
SERIES
"Queer as Folk" – from August 20, 2021 (available until July 19, 2022)
Stuart, an inveterate seducer who makes many one-night stands, is best friends with Vince, a shy boy who is uncomfortable with his homosexuality. Stuart meets Nathan, a 15-year-old boy who is determined to discover his sexuality, in the gay neighborhood of Canal Street. They will experience intense love and friendship and face homophobia.
Created by Russell T Davies
Cast: Aidan Gillen, Craig Kelly, Charlie Hunnam
DOCUMENTARY
Barbra-streisand-naissance-d-une-diva
CONCERT
melody-gardot-au-chateau-d-herouville
La Chaîne Parlementaire
LCP offers you a lot of good documentaries: here
NEW FILMS OF SEPTEMBER
& NEW SERIES
 on NETFLIX
(CLICK ON THE LINK TO WATCH THE TRAILER)
La Casa de Papel season 5,on September 3rd
Worth, by Sara Colangelo , with Michael Keaton, Stanley Tucci, Amy Ryan, on September 3rd
Sex education season 3, on September 17th
Dear White People saison 4, September 22
NEW FILMS OF SEPTEMBER
& NEW SERIES
on Prime Video
Cinderella, by Kay Cannon avec Camila Cabello, Idina Menzel, on September 3rd.
Everybody is talking about Jamie, by Jonathan Butterell, on September 17.
NEW FILMS OF SEPTEMBER
& NEW SERIES
on Canal+
The Pembroke Shire murders, on August 30, by Luke Evans
Work in progress, by Tim Mason
Drunk, by Thomas Vinterberg, on August 31st
NEW FILMS OF SEPTEMBER
& NEW SERIES
Starzplay
BMF, on September 26th.
The great saison 2, from November 19.
NEW FILMS OF SEPTEMBER
& NEW SERIES
Apple TV
Foundation, created by David S. Goyer et Josh Friedman, from September 24.
The Morning Show,  saison 2, from September 17.
Inside the President's War Room: documentaire 9/11: the backstage of the event on the side of the presidential cell of George W. Bush, from September 17.
NEW FILMS OF SEPTEMBER
& NEW SERIES
DISNEY PLUS
Y THE LAST MAN, by Michael Green & Aida Croal, from September 22
Only murders in the building, by Steve Martin & John Hoffman with Selena Gomez (Mabel), Steve Martin (Charles), from August 31st
Encanto, from November 24
Turning Red (March 2022)
Peter Pan
Stay safe !
Subscribe to the weekly newsletters to keep up !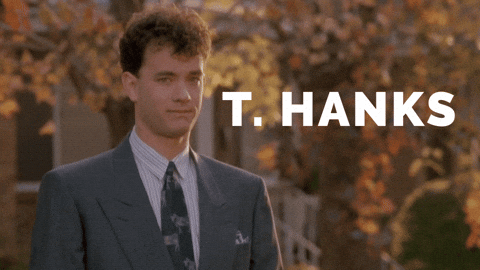 [contact-form to="contact@movieintheair.com" subject="Subscribe to the newsletters"][contact-field label="Subscribe here : Name" type="name"][contact-field label="Email address" type="email"][/contact-form]