This week,your movies and series about dreams and illusions.
On the bilingual Movieintheair blog, I do for you a press review every Wednesday and keep the best of national and international audiovisual news.
Your movies and series to watch this week
about  dreams and illusion

YOUR WEEKLY NEWS:
Let's hope this is not a dream ! Movie theaters will be able to reopen on May 19. Movie theaters will be held to a capacity limit and the curfew will be extended to 9 p.m.
François Cluzet to play Carlos Ghosn in a series. Pascal Breton and Lionel Uzan announced that Federation is developing the mini-series Carlos Ghosn, le Fugitif (6 x 52′).
Director Cédric Jimenez is about to start shooting his new feature film, Novembre, adapted from a screenplay by Olivier Demangel. The filmmaker will again direct Jean Dujardin. With Anaïs Demoustier, Sandrine Kiberlain, Jérémie Renier, Lyna Khoudri, Cédric Khan, Sofian Khammes, Sami Outalbali, Stéphane Bak…
David Cronenberg's next movie: Kristen Stewart and Viggo Mortensen to play in his next film:  Crimes of the Future
Possessor (2021) by Brandon Cronenberg, available on VOD April 7 and on DVD and Blu-ray April 14.
The film immerses us in the body and psyche of Tasya Vos, an agent within a secret organization, using a neurological technology that allows her to inhabit the body of any person… and make her commit assassinations for the benefit of very rich clients.
Everything gets complicated for Tasya when she finds herself trapped in the body of an unwitting suspect whose appetite for murder and violence far exceeds her own.
After his movie with Bill Murray, Timothée Chalamet & Frances McDormand in "The French Dispatch"(2021) by Wes Anderson, Christoph Waltz released his first trailer of "Georgetown", inspired by a German crook's life  who lived in Washington, and will be available in VOD on May 28th 2021.Written by David Auburn, based on The New York Times Magazine article "The Worst Marriage in Georgetown" by Franklin Foer
ONLINE FESTIVAL
16th Montreal Israeli Film FestivalFrom May 2 to 12, the United Sephardic Community of Quebec presents the 16th edition of the Montreal Israeli Film Festival. A passport giving access to 20 films for $20 will allow you to see feature films, documentaries and short films. In addition, there will be a few question and answer sessions in webinars. The works will be broadcast on Vimeo and the broadcast is geolocalized in Quebec.
Festival du Film Policier 2021: the official online selection of the festival will take place online from May 26 to 30 and Sunny Side of the Doc will take place online as well from June 21 to 24.
TRIBUTES
OLYMPIA DUKAKIS
JOHN PAUL LEON
MOVIES AND SERIES
ALL YOU WANT TO KNOW
YOUR  FILMS
ABOUT DREAMS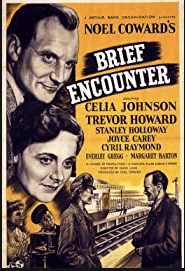 BRIEF ENCOUNTER, BY DAVID LEAN, SCENARIO BY NOEL COWARD (ADAPTED BY HIS PLAY)
SYNOPSIS
Laura Jesson (Celia Johnson), a suburban housewife, tells her story in the first person while at home with her husband, and imagines she is telling him about her crush on another man.
It all begins in a train station.
Once a week, Laura travels to the nearby town of Milford to shop and go to the movies. On her way home, on the platform of the station, she receives a splinter in her eye.
A man, a doctor who was also present in the café next to the platform, took it out of her eye. His name is Alec Harvey (Trevord Howard). They are both in their forties, married and have two children each.  They end up meeting again…
THE MOVIE
At once tragic, moving and sumptuous, this film is both an ode to love and the dreams and illusions it engenders. The illusion that it lasts forever, the dream of a perfect life, the illusion of adventure and travel, the dream of perfect love and of two perfect people.
The two actors are extraordinary and you would think they were really in love. Their play is both on the theme of modesty and passion and the strength is to have known how to dose at each moment one of them to take us into their story.
It is also the strength of a director, the immense David Lean (Doctor Zhivago, Bridge on the River Kwai, Lawrence of Arabia …) and a playwright and screenwriter, Noel Coward (both author, director, actor and composer) to have known how to film and write on the intimate and the universal.
A classic, a masterpiece as much on the scenaristic level as on the technical level, the black and white reminds us of Murneau's movie Aurora.
MORE
The photography is by Robert Krasker, who received an Oscar for his work on The Third Man by Carol Reed.
It was one of the eleven films that won the Grand Prix at the first Cannes Film Festival in 1946. It is Natalie Portman's favorite romantic film.
In 1999, Brief Encounter came in second place in the British Film Institute's top 100 British films.
Sergei Rachmaninoff's Piano Concerto No. 2 – which was chosen by Coward – is the recurring theme of the film.
The most beautiful scenes take place in the corridors, the sumptuous chiaroscuro that leads to the station platform.
With Celia Johnson : Laura Jesson, Trevor Howard : Dr. Alec Harvey, Cyril Raymond : Fred Jesson
TO BE SEEN ON ARTE.TV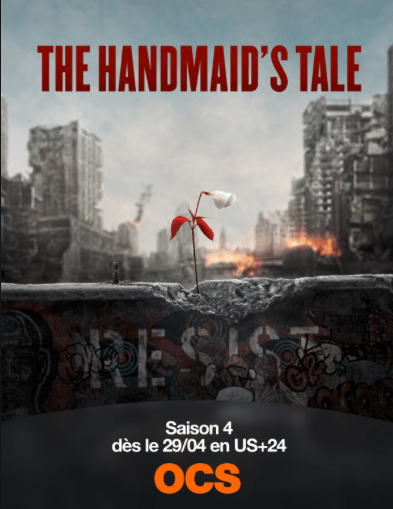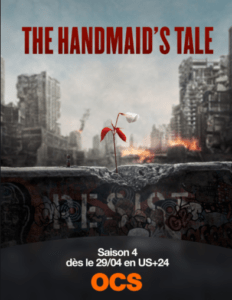 THE HANDMAID'S TALE, adaptation by Bruce Miller,  directors : Liz Garbus Richard Shepard, Colin Watkinson, Elisabeth Moss, Christina Choe
SYNOPSIS
A novel written by Margaret Atwood, adapted into a film and then into a series, this dystopia about women, motherhood and fertility is still relevant today. In a world where women no longer have children, a dictatorial regime takes power and decrees that fertile women must serve the husbands of so-called "infertile" women, and are raped, exploited, beaten, or even worse if they try to escape or resist.
Nobody dreams anymore except for the regime that preceded the arrival of the dictatorship.
June, played by Elisabeth Moss, fights with the other servants and the Marthas against the dictatorial regime of Gilead.
THE SERIES
If you haven't seen The Handmaid's Tale, then it's time to watch it. It is, in my opinion, the best series (among my five favorites) ever created.
The first three episodes are successful and we are immediately immersed in this terrifying yet believable universe.
Elisabeth Moss (who shoots all the time!) directs some episodes for the first time. And this is great.
TO BE SEEN ON OCS & CANAL PLUS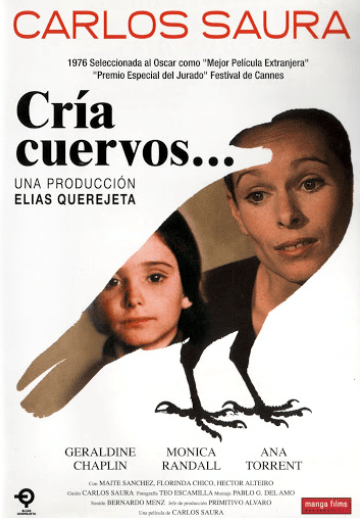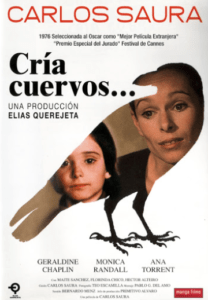 CRIA CUERVOS, BY CARLOS SAURA
SYNOPSIS
In Madrid, in Spain still under Franco's rule, ten-year-old Ana witnesses the death of her father, who is in bed with his mistress. Her mother died a few months earlier and she is raised by her aunt, whom she does not love.
To overcome her grief, she closes her eyes and constantly summons images of her mother.
THE MOVIE
This is without a doubt the film not to be missed this week, with of course the other films of Carlos Saura on Arte.TV and Brief Encounter that I mentioned above.
Shot in color, the only colors that can be distinguished are black and white. The black of Franquism, the white of the ghosts and of the young girl, in a white nightgown, when she witnesses the death of her father.
Ana (played by Ana Torrent) has two sisters, one younger, another older, but it is the one who has the most difficulty in overcoming the death of her mother, who fell ill, sadness and despair, played by Geraldin Chaplin (who plays both roles: that of the mother and Ana as a young woman).
The whole film is bathed in a feminine environment and the strength of the film comes in the repetition of appearances.
Cria Cuervos is about death and the illusion of death. The youngest girl says "but how do you die, I do not understand?" and thus asks the question: what is death?
Are dead people sometimes more alive than the living symbols of a death regime?
Watch this austere, moving film with the famous song Porque te vas.
TO BE SEEN ON ARTE.TV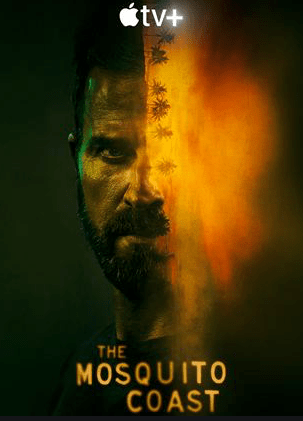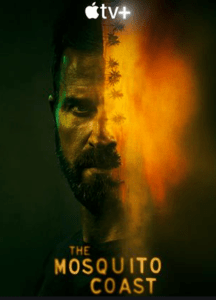 THE MOSQUITO COAST, BY NEIL CROSS, ADAPTED FROM PAUL THEROUX'S NOVEL
SYNOPSIS
Allie, a family man, idealist, inventor and refractory to new technologies is forced to leave his home. He takes with him his wife, his daughter and his son, chased by the police without anyone knowing why.
THE SERIES
The first two episodes show a character, Allie, played by Justin Theroux, (The Leftovers, Mulholland Drive) quite detestable, inconsistent to which we have difficulty to get attached.
This man who has lost all his illusions leads his family adrift, and follows a kind of selfish ideal. On his way to Mexico, he has to face the worst scoundrels on earth. The young girl played by Logan Polish (revelation in this series) seems to be the only one with a good head on her shoulders.
For the moment, I enjoyed most the movie  by Peter Weir with Harrison Ford. 
To be continued.
TO BE SEEN ON APPLE TV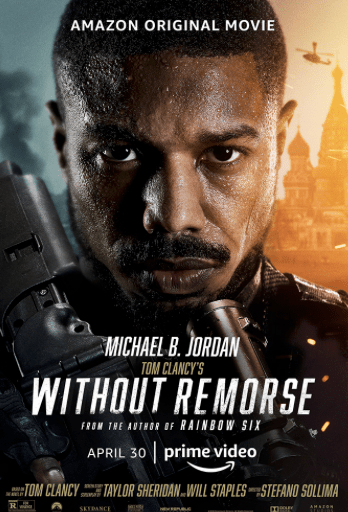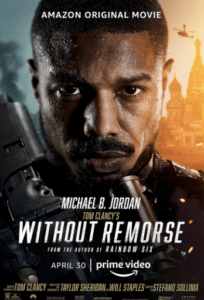 WITHOUT REMORSE, BY STÉFANO SOLLIMA ADAPTED FROM TOM CLANCY'S NOVEL
SYNOPSIS
John Kelly, a Navy Seal revenges the death of his pregnant wife murdered by Russian hitmen.
THE MOVIE
With such a syopsis, I had no illusions about the content of the film.
And yet (is it because I hadn't read Tom Clancy's novel?), I was pleasantly surprised by this action movie, somewhere between Die Hard and The Bourne Identity.
Directed by Stéfano Sollima, famous for having worked on Gomorra, directed the series Romanzo Criminale and Zero Zero Zero, available on Canal Plus, Without Remorse depicts a world of disillusioned military, who do not dream anymore and high ranking officials in need of "real" conflict on their territory.
The dialogues and the action follow each other well and we hardly have time to breathe.
Michael B. Jordan (Black Panther, Creed) and Jodie Turner-Smith (the actress of Queen & Slim directed by Melina Matsoukas, reviewed on this blog) brilliantly interpret this film, a moment of pure entertainment.
TO BE SEEN ON AMAZON PRIME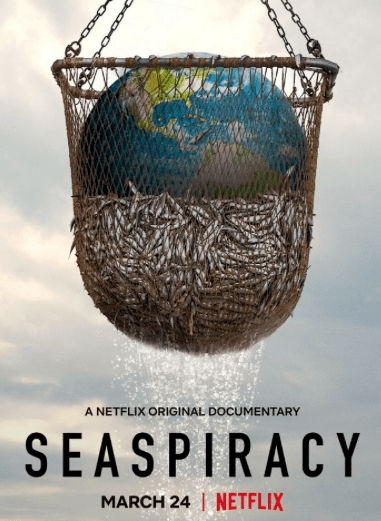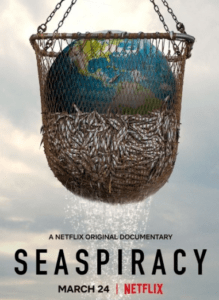 SEASPIRACY, BY ALI TABRIZI
SYNOPSIS
An investigative documentary at the heart of the global fishing industry.
THE DOCUMENTARY
When I launched this documentary, I said to myself "one more" and then I went from discovery to discovery, from catastrophe to catastrophe.
One date to remember: 2048. At this rate, at this level of intensive fishing, there will be no fish left in the ocean by 2048.
Seaspiracy is a striking documentary. We must stop kidding ourselves, there is no sustainable fishing, nor sustainable fish, let's understand "sustainable" with species renewal.
Nearly five million fish are taken every minute, 40% of which are caught accidentally, up to 30,000 sharks are killed per hour,
The labels are simply bought.
And in Thailand, in order to reduce costs, shrimp fishermen are slaves, who are thrown into the sea when they do not agree with the captain of the ship. The Thai government itself is directly involved in this exploitation of men.
And the incredible thing is when we learn that the fishing industry is as much subsidized as hunger in the world.
The solution? Either we stop eating fish (salmon are all colored today for example), or the governments take decisions. Or both.
Without one or the other, no more fish, no more ocean and therefore, no more life on earth.
TO BE SEEN ON NETFLIX 
2. 
YOUR MOVIES
AND SERIES TO COME  
TRAILERS
Milkwater de Morgan Ingari: Feeling abandoned by friends living more adult lives, Milo rashly decides to become the surrogate for an older gay man she meets at a bar. As the pregnancy progresses, she must contend with the implications of their evolving relationship.
With Molly Bernard, Michael Judson Berry, Patrick Breen
American traitor:  The Trial of Axis Sally : directed by Michael Polish, adapted by Vance Owen et Darryl Hicks, from Axis Sally Confidential written by William E. Owen.
With Al Pacino, Meadow Williams, Swen Temmel, Thomas Kretschmann et Mitch Pileggi.
Oslo, directed by Bartlett Sher and written by J. T. Rogers, adapted from his play. With Andrew Scott, Ruth Wilson & Jeff Wilbusch.
The 1993 Oslo Peace Accords provide the backdrop for this historical drama from renowned theater director Bartlett Sher.
Wildcat: By Jonathan W. Stokes
An ambitious reporter stationed in the Middle East who is taken captive after her convoy is ambushed. She is confronted by the trauma of her past and must find a way to bring down the militants who incarcerated her.
With Georgina Campbell, Luke Benward, Mido Hamada
Obi-Wan Kenobi- By Hossein Amini & Joby Harold with Ewan McGregor (Obi–Wan Kenobi), Hayden Christensen
Summer of Soul  by Amir "Questlove" Thompson, on Hulu as from July 2nd
Ahmir "Questlove" Thompson presents a powerful and transporting documentary—part music film, part historical record created around an epic event that celebrated Black history, culture and fashion.
3.
WEEKLY TIPS & OPINIONS
FROM 

PROFESSIONALS
 WRITERS, SCREENWRITERS, DIRECTORS, COMPOSERS…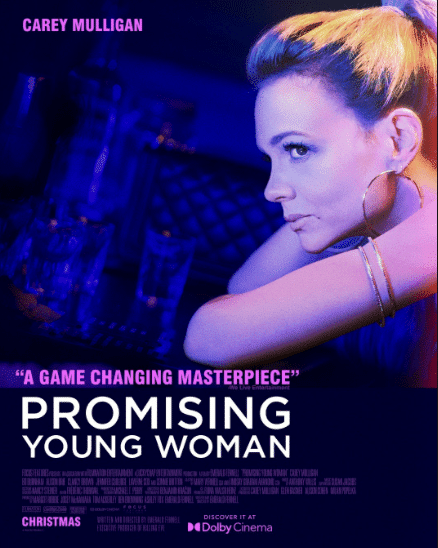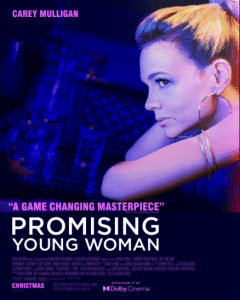 The Business of Screenwriting: Everything You Wanted to Know About Specs by Scott Myers 
Jacqueline Audry, la pionnière oubliée du 7e art | CNC
promising-young-woman-final-screenplay
4.
YOUR WEEKLY PROGRAM
 May 5th to May 12th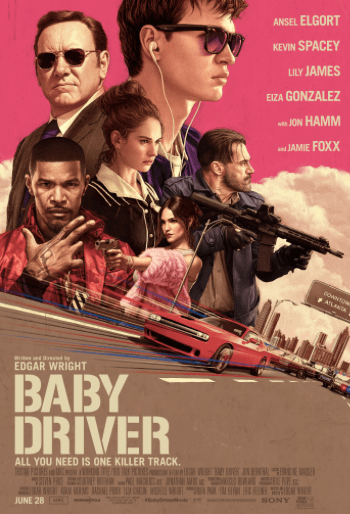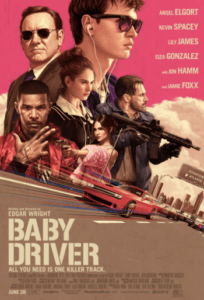 Wednesday 5
A recent retiree has an affair with a younger man. A bittersweet film about the passage of time, carried with mastery by Fanny Ardant. Marion Vernoux Fanny Ardant (Caroline).
With Laurent Lafitte (Julien), Patrick Chesnais (Philippe), Jean-François Stévenin (Roger), Fanny Cottençon (Chantal)
Thursday 6
France 3: Potiche
TMC: Hunger games
Chérie 25 : Walk the line
Friday 7
Chérie 25: Un peu beaucoup aveuglément
Arte: Une femme dans l'ombre: Felix Karolus:
In the autumn of her life, a woman devoted to her husband's career finally becomes independent. A touching tragicomedy, starring Senta Berger, who celebrates her 80th birthday this year.
Saturday 8
Arte: napoleon-metternich-le-commencement-de-la-fin
Sunday  9
France 2 : Django Unchained
TFX : Baby Driver
Arte : La caravane de feu
Monday 10
Arte : La-317e-section by Pierre Schoendoerffer – Jacques Perrin (le sous-lieutenant Torrens) Bruno Cremer (l'adjudant Wilsdorf) Pierre Fabre (le sergent Roudier)
Tuesday 11
NRJ : Snowden
France 4 : Tutu
Arte : les-printemps-arabes-de-l-espoir-au-desespoir-1-2
Wednesday 12
C8 : Rocco et ses frères
Arte : la-chute-de-l-empire-americain
5.
ON YOUR PLATFORMS
(dreams)
ARTE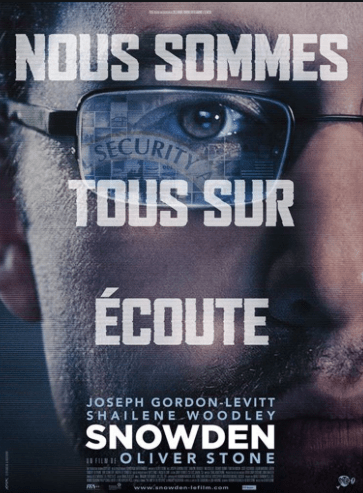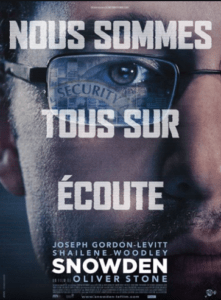 DOCUMENTARY
Agatha Christie la Reine du Crime
SERIES
Baghdad Central – Avec Waleed Zuaiter (Homeland, Omar) et Corey Stoll (House of Cards). Nouvelle série, adaptée du roman d'Elliot Colla et réalisé par Stephen Butchard
MOVIE 
Class action By Michael Apted, with  Gene Hackman (Jedediah Tucker Ward) Mary Elizabeth Mastrantonio (Maggie Ward)
I-got-my-things-and-left– Philbert Aimé Mbabazi – Kigali, in Rwanda, young people gather to mourn their friend.
The Guilty : a must-see movie !
The Rider, by Chloé Zhao (Academy Award Winner) on May 19th
La Chaîne Parlementaire
LCP offers you a lot of good documentaries: here
La Cinémathèque Française
All retrospectives are postponed.
On Henri plateform, a cult movie everyday
Your movies and series 

to watch
 on NETFLIX
(dream)
(CLICK ON THE LINK TO WATCH THE TRAILER)
A documentary on the Shoah produced by Spielberg 
"The Last Days," , by James Moll, about the history of Hungarian Jews, will be remastered before being released for streaming on May 19.
The documentary, which won the Academy Award for Best Documentary Film in 1998, tells the stories of five Hungarian Jews who survived the genocide.
One of them is Tom Lantos, who was to become a member of the California Congress from 1981 to 2008.
Monster, by Anthony Mandler, starring Kelvin Harrison, adapted from the novel of the same name by Walter Dean Myers, on May 7.
S is for Stanley, on May 12th
The woman in the window, by Joe Wright avec Amy Adams & Gary Oldman, on May 14th
Halston, on May 14th: about the fashion designer
Ryan Murphy is the producer.
In the 1970s and 1980s, in New York City, the fashion designer created a global empire inspired by his middle name: synonymous with luxury, sex, status and celebrity, defining the times in which he lives.
With Ewan Mc Gregor,  Krysta Rodriguez, Bill Pullman and Vera Farmiga.
Hit and run: A new series from "Fauda" star Lior Raz and his co-creator and co-writer Avi Issacharoff of "Times of Israel" : in May (date not given yet)
Master of None season 3: about Dev's friend Denise (Lena Waithe) and her partner, Alicia (Naomi Ackie): on May 23rd
Blue miracle on May 27
The incredible true story of Casa Hogar, a Mexican home for boys whose team competed in the world's largest fishing tournament to save their orphanage.
The Kominsky Method,
on Friday, May 28, for this season 3 finale, which will be without Alan Arkin, who left the show last year. And that's a shame.
With Kathleen Turner, as well as Sarah Baker and Lisa Edelstein, Emily Osment, Graham Rogers, Ann-Margret, Jay Leno, Patti LaBelle, Ashleigh LaThorpe, and Jane Seymour and Paul Reiser.
Ghost Lab: After witnessing a haunting in their hospital, two doctors become dangerously obsessed with obtaining scientific proof that ghosts exist. On May 26th.
Carnaval: After a breakup, an influencer takes her friends on a free trip to Bahia's vibrant Carnival, where she learns life's not just about social media likes. On June 2nd.
Your movies and series

to watch
on Prime Video
(dream)
The Underground railroad, by Barry Jenkins, on May 14th
Without remorse, by Stefano Sollima, with Michael B. Jordan, on April 30th
Belgravia, by Julian Fellowes, as from April 27th
Your movies and series

to watch
on Canal+
(dream)
Tenet, by Christopher Nolan on May 14th
Antidisturbios,Rodrigo Sorogoyen on May 13th
La Guerre des Mondes, Chapitre II, created by Howard Overman, on May 17th
Your movies and series  to watch on

 
Starzplay
(dreams)
Death and Nightingales, by Allan Cubitt
We are who we are (review here), by Luca Guadagnino.
The Luminaries, adapted from the eponymous novel by Eleanor Catton with Eva Green
Heels, by Michael Waldron. Synopsis : two brothers  in a hustler fight
Your movies and series

 to watch on
Apple Tv
(dream)
1971: The Year that Music Changed Everything, a series produced by Asif Kapadia and James Gay-Rees, available May 21 on Apple TV+.
For James Gay-Rees, the year 1971 was also a turning point for fashion, marked in particular by the birth of Ziggy Stardurst, Bowie's double for one album and a glam-rock icon for decades.
Physical, created by Annie Weisman with  Rose Byrne, on June 18th
Fathom, by Dr Ellen Garland & Dr Michelle Fournet
Your m

ovies and series on 
DISNEY PLUS
(dream)
Cruella: on May 26th – Director : Craig Gillespie
Screenwriter: Tony McNamara, Aline Brosh McKenna, Kelly Marcel, Jez Butterworth, Dana Fox, Steve Zissis avec Emma Stone, Emma Thompson.
Eternals de Chloé Zhao (Nomadland)
This is the twenty-sixth film in the Marvel Cinematic Universe and the third in Phase IV. It features the characters of the Eternals created by Jack Kirby.
The Eternals, an ancient race born of Celestial manipulation of the human race, have lived hidden on Earth among humans for thousands of years. After the events of Avengers: Endgame, an unforeseen tragedy forces them to emerge from the shadows and reassemble against the human race's oldest enemy: the Deviants.
Loki, created by Michael Waldron, with Tom Hidelston & Owen Wilson
Stay safe !
Subscribe to the weekly newsletters to keep up !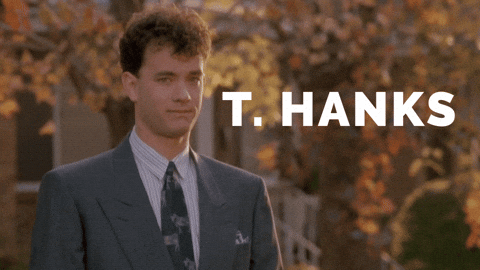 [contact-form to="contact@movieintheair.com" subject="Subscribe to the newsletters"][contact-field label="Subscribe here : Name" type="name"][contact-field label="Email address" type="email"][/contact-form]