Your summer movies 2020 : your weekly news about the national and international movie industry.
MOVIES IN YOUR MOVIE THEATERS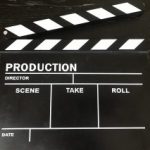 The best movies
as from July 1st,
Remember me: by Martin Rosete, avec Bruce Dern, Caroline Sinlhol, Sienna Guillory: The story of Claude, a widower in his seventies, who learns that the love of his life, Liliane, is in a retirement home.  He pretends to have Alzheimer's disease to be next to her.
Irrésistible: Political  satire by Jon Stewart. With Steve Carell, Chris Cooper, Rose Byrne, Mackenzie Davis
Les Parfums: second feature film of Grégory Magne, with Emmanuelle Devos and Gregory Montel.
Jumbo, first movie of Zoé Wittock, seen at the opening of the  Champs Elysées Film Festival 2020.
Brooklyn secret de Isabel Sandoval:Olivia works as a caregiver for Olga, an Ashkenazi Russian grandmother from Brighton Beach, Brooklyn. Weakened by her situation as a Filipino immigrant, she secretly pays an American to organize a white wedding.
In your movie theaters: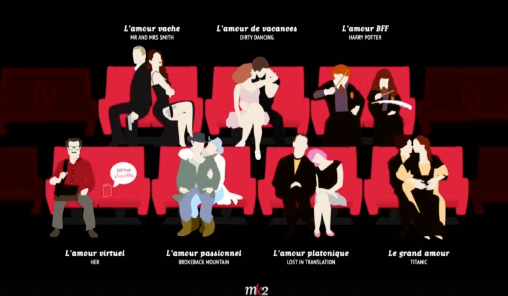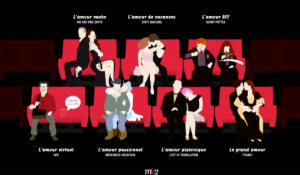 WEEKLY CULT MOVIE
Another Woman– 1988- Woody Allen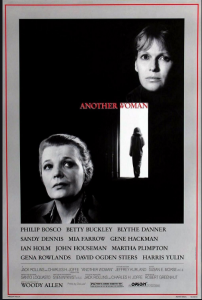 Marion is a fifty-year-old woman who seems to be doing well in everything: her career as a university philosophy teacher, her marriage, her social life. She decides to take a break in her career to devote herself to writing a novel. She rents a studio where, due to a defect in the wall, she stumbles upon the conversations of a patient, Hope (!!), with her psychotherapist.  Little by little, she questions the choices she has made in her life…
This film is probably one of Woody Allen's ten best films. Never has her understanding of women been so accurate and so subtly emphasized. Geena Rowlands is perfect in the role of this cold woman for whom the life rocks and Mia Farrow interprets with accuracy the youth and the fear of the failure of an undergone marital life.
With :
Gena Rowlands (VF : Nadine Alari) : Marion
Mia Farrow (VF : Élisabeth Wiener) : Hope
Ian Holm (VF : Serge Lhorca) : Ken
Blythe Danner (VF : Sylvie Moreau) : Lydia
Gene Hackman (VF : Jean-Pierre Moulin): Larry
YOUR WEEKLY MOVIE
ON YOUR PLATFORMS
NETFLIX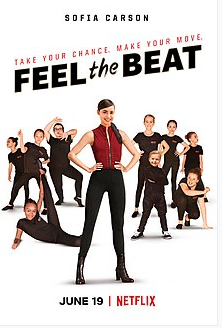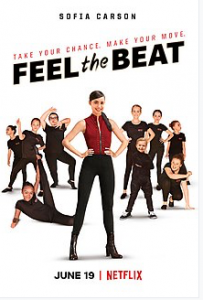 Feel the beat is broadcast on Netflix. And this movie is different from the dance movies we're used to.
The pitch: April has only one dream: to become a star in Broadway. But after a setback, she is forced to return home to Wisconsin. So far, nothing is very original in the story. Except that…
At home, April is reunited with her father, her former lover, but mostly with her dance teacher and her students.
Moved as soon as she arrives by an egocentric desire to return to the stage, April decides to train a heterogeneous dance class: very young girls, older, gifted, less gifted, unmotivated girls…
We are drawn into a story that proves to be surprising, and completely different from the clichés about dance where everything is just a show. In this film, it's not just about becoming better and better, but about staying close and enthusiastic no matter what happens.
Unlike movies where the heroine has to make a choice, Elissa Down's vision is different. What matters in dance is both  passion, success and the joy of a communion between a teacher and his students.
To listen to: the music of the film, full of good old hits…
Directed by Elissa Down
Script: Michael Armbruster, Shawn Ku
With: Sofia Carson, Enrico Colantoni, Wolfgang Novogratz
Music  Michael Yezerski
Jessy Lipke: she did  Sofia Carson dance scenes.
3. GOOD MOVIE INDUSTRY TIPS
2017 best movies: Dunkirk, Lady Bird, The Post, The Darkest hours, Call me by your name, Phantom Thread, The Shape of Water, Get Out, Three Billboards, The Florida project
Opening night of the Forum des Images on July 9th at 6.30. P.M with the screening of Christophe Honoré 's movie: Plaire, aimer et courir vite.
3. EVENING TV PROGRAMS
Wednesday 1st 
France 2 : L'amie prodigieuse
France 4 : Hippocrate
Ciné+ Premier: Green Book
Thirsday 2nd
Arte: The Killing (série)
Paramount : Sept hommes à abattre
NRJ12: Slumdog Millionnaire
RTL9: L'Affaire Pélican
TCM: Les dents de la Mer
Friday 3rd
TCM: Flight
Saturday 4th
TCM : L'Impasse, by Brian de Palma, with Al Pacino.
Dimanche 5
TCM: Phantom Thread, beautiful Paul Thomas Anderson's movie.
Arte: Spartacus, by Stanley Kubrick, with Kirk Douglas and Laurence Olivier.
RTL9: Hors d'atteinte, by Steven Soderbergh, with George Clooney and Jennifer Lopez
Monday 6th
France 3: Les Compères
Arte: La Maison du Dr Edwardes: by Alfred Hitchcock, with Ingrid Bergman et Gregory Peck.
M6: L'arnacoeur
6Ter : La cité de la Peur
Tuesday  7th

Arte : Les Routes de l'esclavage: big documentary night
Wednesday 8th
Arte: Woman at War:  you should watch this movie about a woman's  fight on ecology, and a beautiful set-up.
4. PLATFORMS
FILMS SERIES AND EVENTS OF THE WEEK
Arte.tv.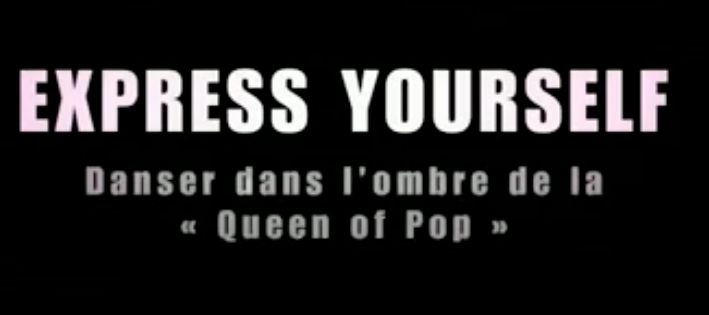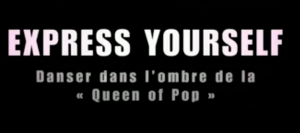 How it is to dance with Madonna ?
La Fabrique du cerveau: the race on artificial intelligence
The Lost Ones: surviving Hirsohima and Nagasaki
Série : The Killing : Thriller,  a series about Danish society and an intrigante personnalité of the investigation, Sarah Lund.
La Cinémathèque Française
On Henri platform, a cult movie to watch every day.
The story of a movie, Le Sauvage, by Jean-Paul Rappeneau, with Yves Montand and Catherine Deneuve
Movies and series to watch 
on 
Netflix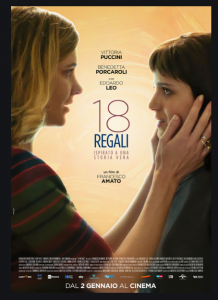 This movie is inspired by the story of Elisa Girotto, and directed by Francesco Amato. The story is about of a mother who knows that she is seek and leaves her unborn daughter eighteen presents for each of her birthdays.
Dark (saison 3): Four families distraught over the disappearance of a child look for answers and stumble upon a mystery involving three generations which ends up destabilizing them.
Eurovision song contest – As kitsch as the contest itself – For the fans of Wayne's world humor.
Movies and series to watch 
on
Disney+
Rogue Trip
Muppet now
Movies and series to watch 
on
Apple TV
Series Foundation
Movies and series to watch 
on
Amazon Prime Video
Paris when it sizzles de Richard Quine avec William Holden et Audrey Hepburn
Movies and series to watch 
on
Canal+
La vie invisible d'Euridice Gusmao
4. MOVIE NEWS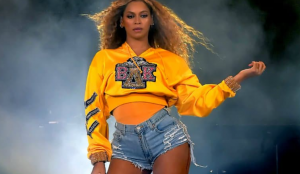 Respect: the first trailer for the film directed by Liesl Tommy came out this week. Played by Jennifer Hudson (who stole the star from Beyoncé in Dreamgirls), Forest Whitaker, and Mary J. Blige.
The movie will be released at Christmas and promises to be a real tribute to the singer. Aretha Franklin was a committed singer who won 18 Grammy Awards in her career.

Will Smith as the most famous slave in American history.
17 directors shot short movies for Netflix during the lockdown
First movie of Suzanne Lindon, daughter of  Vincent Lindon and Sandrine Kimberlain.
First robot to get a part in a movie
A first animation movie shot in Mauricius.
The first pictures of Beyoncé movie for Disney (Beyoncé website)
Kate Winslet lead actress of a biopic on Lee Miller directed by Ellen Kuras 
A new plateforme called Soeurs Jumelles (twin sistres) dedicated to pictures and movies created by Julie Gayet
The New Yorker – Richard Brody – What to stream – Nat Turner 
How to find Wes Anderson style whimsy wherever you travel
In 2021 with Johnny Depp: Waiting for the Barbarians
A documentary on Serge Ibaka: 
5. FESTIVALS
Festivals are coming back to Europe
The 77th edition of the Venice Mostra will be held from 2 to 12 September.
The San Sebastian International Film Festival will take place from 18 to 26 September. It will be opened by Woody Allen, with his next film Rikfin's Festival.
The movie will be played by : Lena Anaya (La piel que habito), Louis Garrel (Innocents), Gina Gershon (Showgirls), Wallace Shawn (Gossip Girl) et Christoph Waltz (Inglourious Basterds)
Festival du film africain en ligne: Online African Film Festival (OAFF)
Enjoy your own choice !
Stay safe !