All the news about movies, series and festivals.
Every week, on the bilingual Movieintheair blog, I choose for you the best of national and international audiovisual news.
Here are the latest news in cinema, series to see or watch again, films on television and on your platforms and a lot of festivals. This week, one theme, thrillers, and many film events to come.
Take your cameras  ! Remember !
Shoot your day of July 25th  for a documentary participative contest by Ridley Scott.
MOVIES TO COME OUT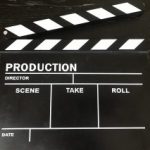 This week
On July 22nd
Madre
IP Man 4 
The King of Staten Island
Mon Ninja et moi 
In the movie theater Le Balzac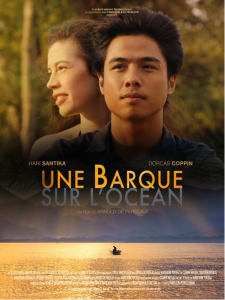 Première on July 25th at 7.30 P.M 
Une barque sur l'océan
Still in your movie theaters
Été 85
L'aventure des Marguerite
Exit
Your movie program during La Villette en Plein Air – From July 22nd till August 23rd
Toute la programmation du MK2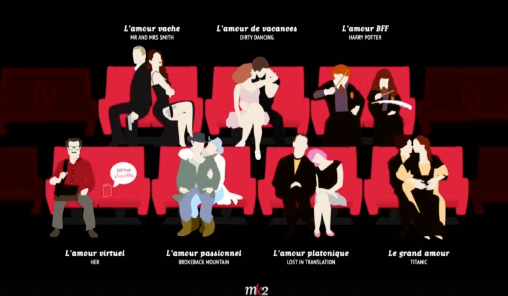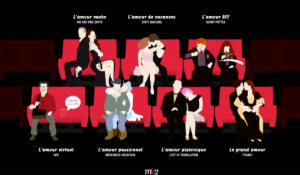 CULT MOVIE 
The Big Sleep (1946)
Script by William Faulkner, Leigh Brackett, Jules Furthman, Raymond Chandler
Directed by Howard Hawks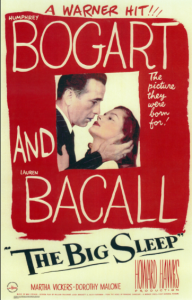 Adapted from the eponymous novel written by Raymond Chandler, with Humphrey Bogart, Lauren Bacall, John Ridgely, Martha Vickers.
From the very first images, I remembered the reading of Raymond Chandler's novel and Philip Marlowe character, a tribute to the playwright Christopher Marlowe, initiated by the author Dashiell Hammett, a universe that all filmmakers and writers have been trying to recreate since the creation of the thriller, Woody Allen included.
The private detective
Philip Marlowe embodies the private detective, a not very prestigious function – in general he's a man, lost, more or less worn on the bottle and who gets beaten up at least once a week, but whom Raymond Chandler has managed to make sympathetic and even classy, especially in the interpretation of Humphrey Bogart, one of his best in The Big Sleep (see also Casablanca of course, Key Largo, The Maltese Falcon…).
The private detective is cynical, a stud -but he resists- integrity, he makes the difference between what is legal and what is right (says Perry Mason, read below about whom I speak below). Robert Mitchum also played the character of Philip Marlowe, one of the best roles of the great actor.
The story of The Big Sleep, that of a private detective charged with finding the blackmailer of a rich industrial magnate's daughter, takes us on a time travel, a dark universe, where women don't only have the role of a vase – the scene with the bookseller – and homosexuality, which was taboo at the time, is addressed – not in the film, alas, but in the novel.
The spectator no longer gets attached to the plot – complicated to stage – Raymond Chandler confessed that he didn't know what became of one of the characters – but to the dialogue – and some scenes are even funny and don't appear in the novel.
Howard Hawks
Director of Men prefer blondes, Scarface, The Big Sky, Rio Bravo, Bringing up Baby, Only Angels have wings, Howard Hawks has tackled all genres in film: thrillers, western, musicals, peplum and discovered Lauren Bacall at the age of nineteen. He directed her in To have and to have not, adapted from Ernest Hemingway's novel (a possible challenge between the director and the writer) and during the shooting, Lauren Bacall met Humphrey Bogart. William Fauklner and Jules Furthman were the screenwriters of the adaptation.  Howard Hawks died on December 26, 1977, the day after the death of Charles Chaplin.
Lauren Bacall and Humphrey Bogart
Lauren Bacall is sublime and shows her love for Humphrey Bogart– who at the time was leaving his wife for the beautiful actress – and the puns and allusions are numerous (see the famous: "You have class but do you keep the distance? "It all depends on who's in the saddle" or  "What's wrong with you? Nothing you can't fix").
The dialogues between the two actors are reminiscent of a ping-pong game where the ball would never fall. The work of Raymond Chandler and the screenwriters make it a masterpiece. There are no lines to add or delete.
Jack Nicholson also played the role of detective in Roman Polanski's great movie Chinatown and Maurice Chevalier in Billy Wilder's beautiful romantic comedy, Ariane, played by Audrey Hepburn and Gary Cooper.
YOUR WEEKLY SERIES
ON YOUR PLATFORM
CANAL+, OCS
Perry Mason
Created by Rolin Jones and Ron Fitgerald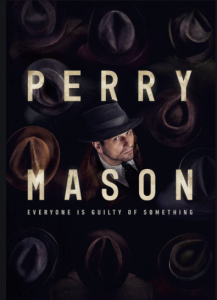 Adapted from the novels of Erle Stanley Gardner, Perry Mason tells the story of a private detective traumatized by World War I. The writer was a former lawyer who fought for the rights of Mexicans and Chinese. As they had little money to pay him, he started to write and has published more than one hundred detective novels, among which Perry Mason, the most famous one, written between 1933 and 1973.
The series was adapted to the screen for the first time in 1934 and played by Warren William, then from 1957 until 1966 with Raymond Burr (who played in Rear Window, the series Ironside) in the lead part. Erle Stanley Gardner, present at the casting found in him the perfect Perry Mason.
This year, it has been adapted again  by Rolin Jones and Ron Fitzgerald and recently broadcasted on HBO and Canal+.
Matthew Rhys plays the lead role. Perfect in the role, I had seen him in The Americans and recently in The Extraordinary Mr Rogers, he plays perfectly a broken man, deeply affected by the absence of his son entrusted to his mother, and brave, even reckless when it is a matter of solving an investigation to restore justice.
The thriller on screen
Pitch
1932.
In the city of Los Angeles, as around the world, people are facing an unprecedented economic crisis. The kidnapping and murder of a baby makes headlines. Who's the culprit?
As I wrote before, Perry Mason makes the difference between what is legal and what is right. He regularly gets beaten up, drinks, is angry and uses violence if necessary. He is obsessed with a quest for absolute truth.
In this first season, Perry Mason must find the culprit of the kidnapping and murder of a baby.
All the characters are obsessed by the investigation. They will risk their life and jeopardize the life of their family to discover the truth.
There is the old lawyer, E.B., obsessed by this last case of his career, played by the incredible John Lithgow (actor of Brian De Palma's movies, Blow Out, Obsession, and the charismatic Winston Churchill in the series The Crown), his partner, a young homosexual woman played by Juliet Rylance, and Perry Mason and his partner, Pete, played by Shea Whigham.
The homosexuality, the racism of which are victims of African-Americans and Mexicans, the mistress of Perry Mason played by Veronica Falcon and the policeman played by Chris Chalk, and the prejudices on women, are tackled in this series where religion returns on the front of the scene. A woman thinks she is the voice of God on earth and will have a role to play in the investigation…
Jazz
It's one of the strongest series right now. In the history of detective fiction,  has inspired jazz composers. Jazz is present all the time, the music reminds us of an alliance between Chet Baker and Miles Davis – and it is composed by the great Terence Blanchard, composer of Spike Lee's movies.
Perry Mason must have inspired James Ellroy novels  (L.A. Confidential, The Black Dahlia) and shows, in addition to the loss of innocence, the violence of a city with corrupt leaders in which men and women fight, in love with justice, and in search of truth.
With:
Matthew Rhys : Perry Mason
Tatiana Maslany : Sister Alice McKeegan
John Lithgow : Elias Birchard « E.B. » Jonathan
Chris Chalk : Paul Dakeyo
Shea Whigham : Pete Strickland
Juliet Rylance : Della Street
Nate Corddry (en) : Matthew Dodson
Veronica Falcón (en) : Lupe Gibbs
Jefferson Mays (en) : Virgil Sheets
Gayle Rankin (en) : Emily Dodson
Lili Taylor : Birdy McKeegan
Andrew Howard : détective Ennis
Eric Lange : détective Holcomb
Robert Patrick : Herman Baggerly
Stephen Root : Maynard Barnes
Justin Kirk : Hamilton Burger
3. GOOD MOVIE TIPS FROM THE PROFESSIONALS 
3. YOUR EVENING TV PROGRAMS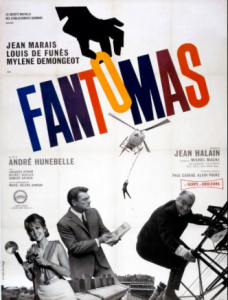 Wednesday 22
France 2 : L'amie prodigieuse (série)
Thursday 23
Arte: The Killing (série)
M6 : This is Us
Canal+ : Penny Dreadful
W9: Ballerina
TCM : Fantomas
LCP : On ne naît pas féministe
Friday  24
Saturday 25
TCM : Training Day
M6: Nos jours heureux
Canal+ · Chambre 212
Sunday 26
France 4 : Manon des Sources

Monday 27
TCM : Le Commando et sa majesté
France 3 : Les Fugitifs
Tuesday 28

TCM : L'Impasse
Arte : La Bombe (documentaire)
Wednesday 29
France 2 : L'amie prodigieuse (série)
TCM: L'Adieu aux armes
Arte : Les Maudits
Chérie 25 : Un peu, beaucoup, aveuglément
W9 : Patrick Bruel: Itinéraire d'un surdoué
4. PLATFORMS
Movies and series
Arte
Movie
Documentary
Vingt ans de règne de Bachar El Assad
Un ancien DJ reprend du service
Simon & Garfunkel, l'autre rêve américain
La Cinémathèque Française
Sur la plateforme Henri, a free movie every day.
Movies and series to watch on
Netflix
Sans Sarah, rien ne va !
Father soldier son story 
Skin
Umbrella Academy, season 2 as from July 31st
The Rain  – Season 3, as from August 6th
Cursed 
Movies and series to watch on
 Prime Video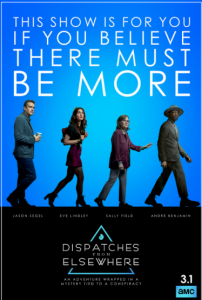 Chicken Run 
All episodes of Mad Men
Dispatches from everywhere, by Jason Segel, as from July 24th, with Jason Segel and the great Christopher Walken.
Bread & Circus
Movies and series to watch on
Canal+
Movie
Proxima
Port Authority
Give me Liberty
Les Frères Sister
Series
Miracle Workers
Asylum City
False Flag
Miguel
4. NEWS ABOUT THE MOVIE INDUSTRY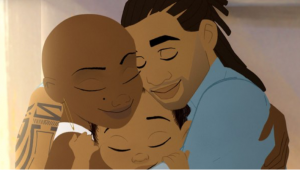 Hair Love, Oscar winner of short animation movie adapted in a HBO series –
Watch it here
Netflix : the most expensive movie of the platform with Ryan Gosling et Chris Evans
Link
Bruce Willis in a new movie Trailer To watch in the movie theaters: August 28th
On Spotify, podcasts by Michelle Obama as from July 31st.
The best 30 books about movies.
First pictures of Aretha Franklin biopic.
Results of SENTOO,  festival on African movie industry.
The movie actors of ARP are going for podcasts
To watch : The 10 best movie British cars of the past 50 years.
Cinétek added 18 Alice Guy movies :  platform here
The New York Times increases its investment in Tv production
5. EVENTS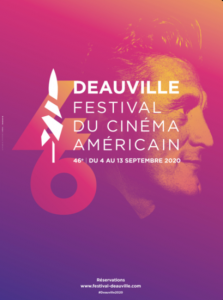 Cannes Classics 2020: program:the festival will be part of le festival Lumière of Lyon (10/18 October 2020) and during the Rencontres Cinématographiques de Cannes (23/26 November 2020).
At the Cinémathèque Française, the exhibition about Louis de Funès has started and will last till May 31st, 2021
Cannes Séries Festival will take place from October 9th till October 14th, 2020.
The Dardenne Brothers will receive the 12th prix Lumière in Lyon.
ADN, a festival about streaming animated movies  
ADN platform
The Deauville American Film Festival has released its selection.
The Festival of French Film in Angoulême will take place from August 28th till September 2nd. 
L'Académie des César adopte la parité intégrale de ses instances de décision.
Filmmaker Ann Hui and actress Tilda Swinton will receive a Golden Lion for their entire career in Venice during the 77th edition of the festival.
The next Cinemed festival will take place in Montpellier from October 16th to 24th, and will pay tribute to the Italian filmmaker Fellini, who would have turned 100 this year and whose films will be restored in 4K.
Enjoy the watching and
Stay safe !