Every Wednesday, I choose new movies, series and events to know about.
We can go back to the movie theaters. What are the movies to watch ?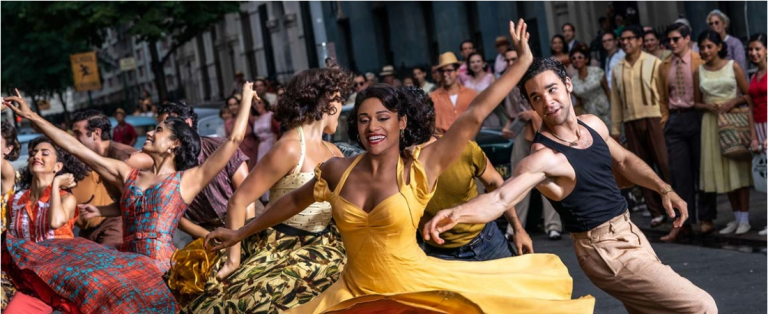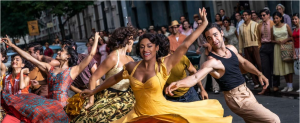 The first shot of the new adaptation of  West Side Story by Steven Spielberg.
"One Timeline » : a short movie which take you in an alternative reality
MOVIES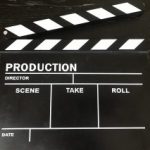 Movie program in the Balzac, an independent movie theater
Movies program in UGC movie theaters
Movies and events in the Gaumont movie theaters 
The movie theater short documentary by Arte.
26 movies directed by Alice Guy to discover in your movie theaters
A documentary about the clitoris : My name is clitoris by Daphné Leblond et Lisa Billuart Monet.
Cancion sin nombre (now)
The Shadow of Stalin (now)
CLASSICAL MOVIE OF THE WEEK  
AN AFFAIR TO REMEMBER 
By Leo McCarey, with Deborah Kerr and Cary Grant, 1957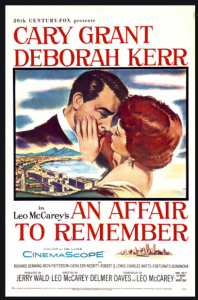 Leo McCarey has not only shot one of the best romance ever, he has also launched  Laurel and Hardy and the Marx Brothers.
Laurel & Hardy
Marx Brothers
Leo McCarey  did first  An affair to remember with Charles Boyer & Irene Dunne in 1939. He shot his own remake of it with Deborah Kerr et Cary Grant, which became a cult movie.
Cathleen Nesbitt, actress of silent movies, plays the grand-mother of Nickie Ferrante and played in 1976 in an Alfred Hitchcock movie, Family Plot. 
Pitch : Terry McKay Terry McKay, a cabaret singer, meets the seducer Nickie Ferrante, both passengers on a liner and  supposed to get married at their arrival. They decide to meet on top of the Empire State Building six months later…
All romances movies have been inspired by An Affair to Remember…
The performance of the two actors is an enchantment, the dialogues, the script, keep us spellbound until the end, one of the most beautiful in the history of cinema.
7500
NOW ON AMAZON PRIME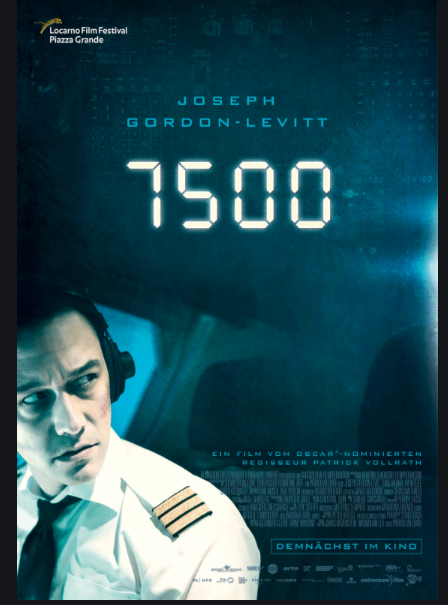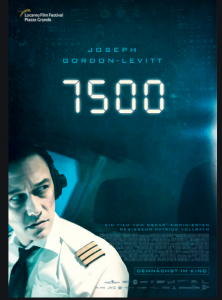 7500
7500 is the alert code for a terrorist attack on a plane.
Pitch
Two cameras follow two men into an airport.
Then, we meet the crew and two pilots who are preparing the takeoff. Later, some terrorists try to force their way into the cockpit…
Like The Guilty, a movie where  a policeman talked on the phone with a kidnapped woman, directed by Gustav Möller, 7500 is both fascinating and frightening in a huis clos format.
For the first time as a spectators we witness all the stages of a takeoff and the result of the terrorist attack in the cockpit is completely outstanding. We discover a place we barely see in the movies.
The realism of the scenes, the acting – Joseph Gordon-Levitt and Omid Memar are sensational – contribute to the success of this film. A must-see movie.
Directed by Patrick Vollrath, with Joseph Gordon Levitt, Omid Memar, Aylin Tezel , Carlo Kitzlinger.
2.GOOD MOVIE TIPS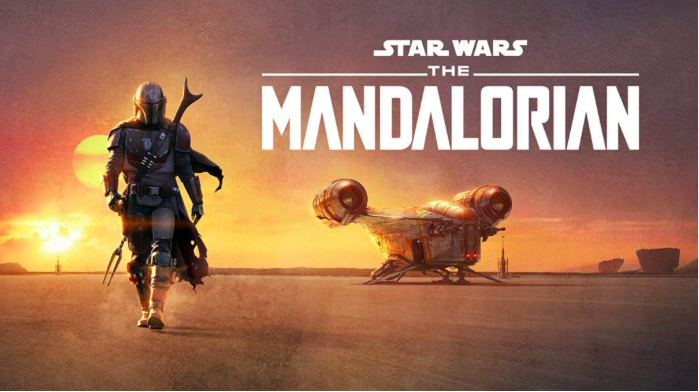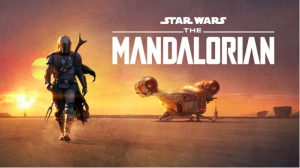 THE TREE OF LIFE: Terrence Malick's Revelatory Wrestling Match With The Eternal
5 Reasons 'The Mandalorian' Is So Good
Masterclass of Edgar Wright at the Champs Elysées Film Festival
3. YOUR EVENING TV PROGRAMS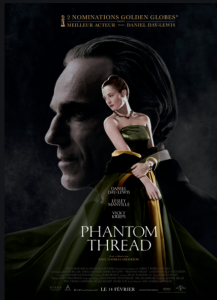 Wednesday 24
France 2 : Romance by Hervé Hadmar
TCM: Patt Garett & Billy the Kid
Arte : Les Roseaux Sauvages by André Téchiné.
RTL9 : Les Rois du Désert.
Thursday 25
Arte : Series : The Team 
M6: This is Us
Chérie 25 :Driving Miss Daisy
Friday 26
Arte: Cigarettes et Bas nylon
TCM: Phantom Thread
France 3: La folle aventure de Louis de Funès
Action : Dernier train pour Busan (également sur Netflix)
Saturday 27
TCM : Full Metal Jacket
Sunday 28
France 4 : La nuit au musée
Arte : Paris brûle t-il ?
TFX:  Gladiator
Ciné+ Emotion : Le Grand Bleu
Monday 29
Paramount : Les Seigneurs
France 3 : E.T à 22h45
France 5: Mortelle randonnée
Chérie 25: Les Suffragettes
Ciné + Club : Une affaire de famille
Tuesday 30

TCM : King Kong
TF1 : Jurassic Park
France Ô: Loving
Wednesday 1er 
France 2 : L'amie prodigieuse
France 4 : Hippocrate
Ciné+ Premier: Green Book
4. PLATFORMS
Movies series and events of the week
Arte.tv.
Documentaries
Les enfants du 209 Rue St Maur by Ruth Zylberman
North Korea: Des hommes des Kim : Albert Londres Prize 2018
The first national museum devoted to African-American history and culture opened in 2016 in Washington.Tour here 
The Kaluli,who live in the rainforests of the Papuan Grand Plateau, send two of their children to a boarding school. To reach it, they have to avoid crocodiles, giant rodents and snakes on the lookout.
La Cinémathèque Française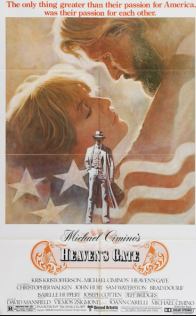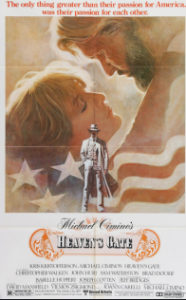 Heaven's Gate podcast with Yannick Haenel.
Movies and series to watch
on 
Netflix
The Politician saison 2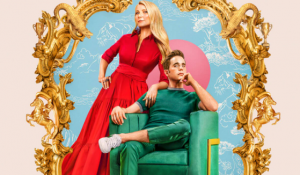 This Ryan Murphy series just keeps getting funnier and more and more committed.
The director tackles climate change, the sexual life of politician, especially when they are women, relations of women and men as power ("My sperm is as ambitious as I am") and the stakes of an election while now in the United States, the presidential election is coming…
At the heart of the issues are committed youth and the legacy of a generation used to the same political processes. Judith Light and Bette Midler form an incredible duet. Gwyneth Paltrow is very good in her part and Ben Platt perfectly embodies a man driven by passion and a vision of himself.
With Ben Platt, Gwyneth Paltrow, Judith Light et Bette Midler.
Balle Perdue, directed by Guillaume Pierret with Stefi Celma  and Alban Lenoir (now)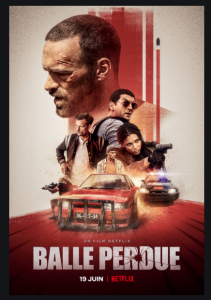 First movie directed by Guillaume Pierret.
Balle perdue tells the story of a mechanical genius, Lino, played by Alban Lenoir, hired by the police to neutralize go-fast. He finds himself unjustly accused of murder and the evidence is a bullet…
The Book of Henry, as from, July 7th
The Old Guard, with Charlize Theron,  as from July 10th
Cursed, with Katherine Langford, as from July 17th
Stateless created by Cate Blanchett (now):  the lives of four foreigners in held in a immigration detention centre in the Australian desert.
Movies and series to
watch on 
Disney+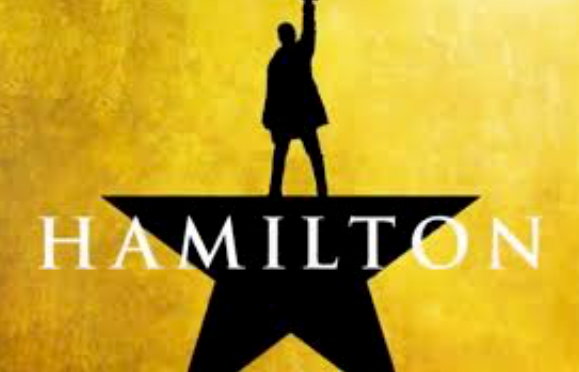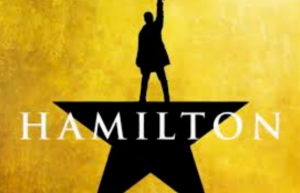 Hamilton, as from July 3rd.
4. NEWS ABOUT MOVIES
Calamity, by Martha Jane Cannary, won at the Festival d'Animation d'Annecy:
A documentary about Laurent Garnier has been broadcast to those who produce the movie, soon to be released.
7 Movies About Police Brutality & Systemic Racism Directed by Black Filmmakers
"Abderrahmane Sissako, géographie de la mémoire" , a documentary by Valérie Osouf to watch on TV5MONDE Afrique
What to Stream: The Best Movies in the Korean Film Archive
On the Spectrum, the Israeli series produced by Yes Studio, Grand Prix à Séries Mania 2018, will be adapted by Jason Katims  for  Amazon Prime Video.
5. FESTIVALS
Free Festival Côté Court June 17th till June 27th (short movies)
Festival of the African movies :Online African Film Festival (OAFF)
Festival du Film romantique in Cabourg from June 30th till July 1st (source Première)

First cancelled, the festival will take place.
The President of theJury for feature films is Benoît Magimel assisted by Aurélie Dupont (director of the Ballet of the National Opéra of Paris), Ahmed Hamidi, Issam Krimi, Isild Le Besco et Doria Tillier and artists from the short mNoémie Lvovsky is the President of the Jury assisted by Malcolm Conrath, Carmen Kassovitz, Aloïse Sauvage et Steve Tientcheu, Olivier Babinet, Nicolas Bedos, Guillaume Brac, Michaël Cohen, Judith Chemla, Anaïs Demoustier, Gustave Kervern, Gabriel Le Bomin, Chiara Mastroianni, Raphaël Personnaz, Lambert Wilson, Zahia Dehar,
And the Market film in Cannes: the movies
Stay safe !