During one hour and a half, despite the moderation of Perrine Quenesson and with the talent of the traducer, Jeff Goldblum played with the audience, making us laughter again and again.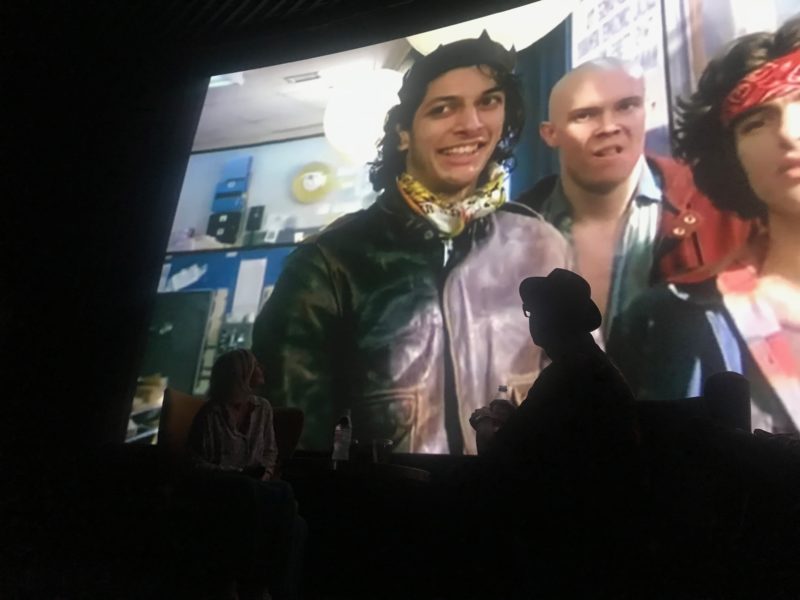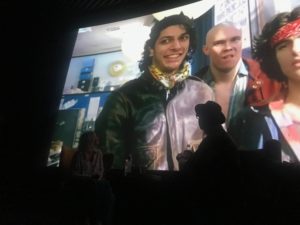 In "Death Wish" , his first apparition ..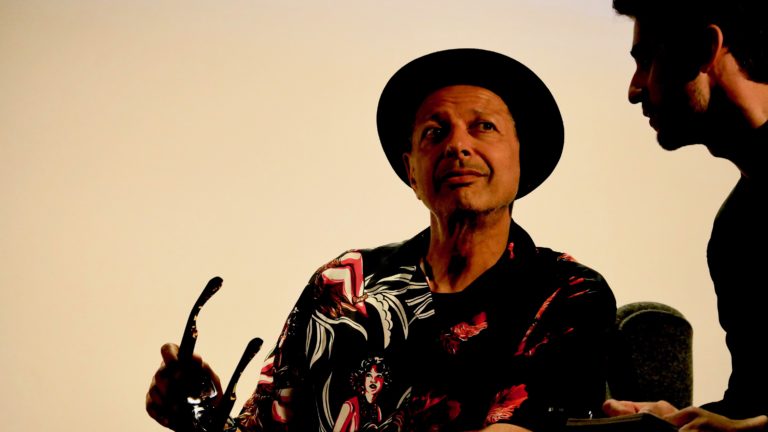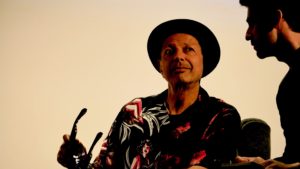 With the traducer, who he told the audience looks like a little bit like "Tim Roth"
Listen to "About acting and future : 10 mn in English and French !"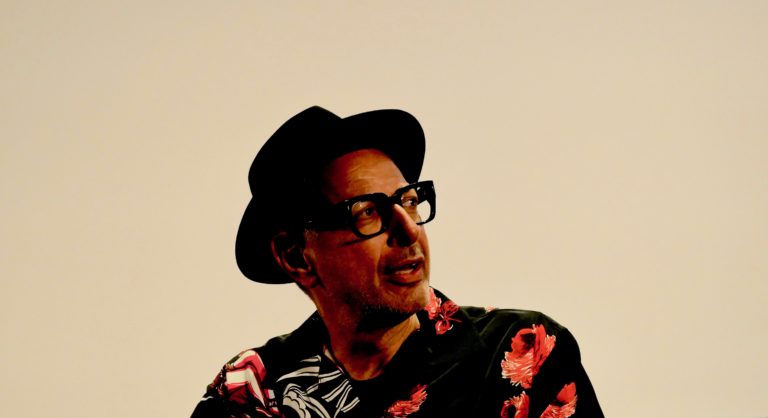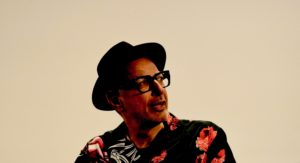 The masterclass with Jeff Goldblum
He talked to us about his projects, his carrier and his passion for jazz he fully lives today as a musician. His album "The Capitol Studios Sessions" was released in 2018.
Trained to the Sandord Meisner acting method, he still speaks about with admiration, Jeff Goldblum confessed moving towards a purer game while at his beginnings he tortured himself for hours before playing (getting sad or angry).
He advised the young actors a good teacher in Paris, Marc Pellegrino.
He shot with the greatest directors. His first part was in the movie "Death Wish"  by Michael Winner, with Charles Bronson and Hope Lange (who had also played in "The young lions" with Montgomery Clift). He loved working with Wes Anderson and Steven Spielberg he considered both as genius.
His plans ? His wishes ? He would like to work with Paul Thomas Anderson, Martin Scorsese, Kirsten Stewart and Claire Denis, and will probably soon work with the Coen Brothers.
Passionate by science (he is reading"Sapiens" by Yuval Noah Harari) and ecologist ("Why do we still drink in plastic bottle ?") , he finally feel confident in himself and thinks he is at his best in his acting.
A rumor says that the first cast of "Jurassic Park" could gather and play in the next one. To this question, Jeff Goldblum, with his mocking smile, neither confirmed, nor denied "officially" . …To be continued…