You may watch seven African movies and series on your platforms and in movie theaters.
I am very happy to finally write about movies in the place where I grew up and work, Africa (Ivory Coast, Gabon, Congo), which I love very much.
Seven African
movies and series to watch now
Democratic Republic of Congo
The Widow on Amazon Prime

The Widow is produced and directe by Jack & Harry Williams who also did  Fleabag ( Two Brothers Picture).
Pitch:  a woman, Georgia Wells (played by Kate Beckinsale) looks for her husband, missing for three years in Democratic Republic of Congo.
This series could be only a white people story. But the movie tackles complicated issues such as children soldier, in this country at war for forty years. A country which is full of mine resources where women and children are the main victims.
Charles Dance, who looks after Georgia, Babs Olusanmokun in the General 's part and Shalom Nyandiko as a child soldier, play their part perfectly.
The music and landscape are also beautiful and remind me so many souvenirs.
South Africa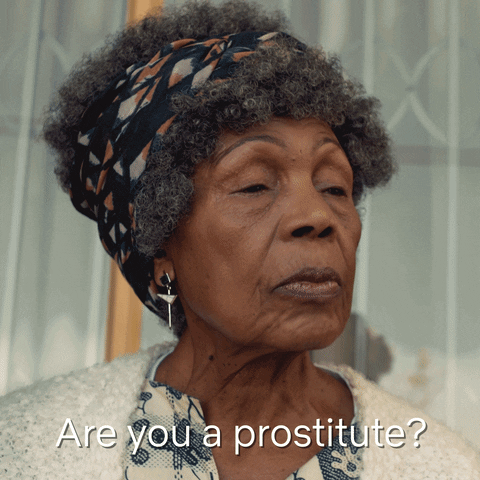 On Netflix, Queen Sono, is about a South-African woman spy.
Created by Kagiso Lediga, also actor, the heroin is played by Pearl Thusi. The story is about betrayal, family and South Africa history.
The story is moving and Pearl Thusi is very good in her part.
Nigeria
I loved very much Lionheart, on Netflix, the story of a woman who takes the lead of her father company in a world of men.
Funny, moving, this movie directed and played by Genevieve Nnaj has been nominated to the Oscars in 2019 in The Best Foreign Movie category.
But it has been disqualified because of too much English dialogues…
Malawi
The Boy Who Harnessed the Wind (on Netflix)

Adapted from the autobiographical novel by William Kamkwamba, The Boy Who Harnessed the Wind, the story is about a boy who developed a wind turbine system to save his village from drought and succeeded in irrigating the lands.
The child is played by Maxwell Simba. This movie has been written, played and directed  by Chiwetel Ejiofor, a multi awarded actor, whom it is his first movie a sa director. 
Madagascar



In movie theaters…



Haingosoa, directed by Édouard Joubeaud, tells the story of a young mother who struggles to send her daughter to school and crosses the country to find a job in a dance company.
Ivory Coast

Le Gendarme de Abobo, directed by Anton Vassil, with Michel Gohou, did a hit in Ivory Coast.
A duet (a French and an Ivorian), a warrant Ivoirian officer has to work with a French policeman to dismantle a terrorist cell which does not exist… I have not seen it but I am looking forward to seeing it. It sounds very funny. Michel Gohou has "Louis de Funès" as nickname. 🙂
Sudan

In movie theaters…
Talking about trees

This documentary is about the censorship in Sudan regarding the cinema industry and is a tribute to its old directors: Manar Al Hilo, Ibrahim Shadad, Suleiman Mohamed Ibrahim and Altayeb Mahdi.
It has been awarded The Best Documentary and has also won the Public Price in the Panorama section, both during the last Berlinale.
You will be able to watch it after the lockdown.
Stay strong !